It is amazing to see how much the Puzzle genre has grown since its inception. Initially, the games were simply akin to a jigsaw puzzle. Players had to move around pieces until they arrived at the end of the level.
Nowadays, there really is no limit to how in-depth and complicated puzzle games can be. Some of them still adhere to the older style but add in new elements, while others utilize concepts such as physics.
As a genre itself, puzzle games are now quite broad. Games based around trivia are also puzzle games, as are shooters that require you to solve riddles or push around levers in a level to clear it. The one thing that is clear is that those who love a brain teaser have a wealth of content to try out.
Here, we list the 27 best puzzle games for Xbox Series X / S. Our list does not restrict the genre on any grounds. As long as the game has features that require you to extensively utilize your brain and the game is good enough, it makes our list.
Portal 2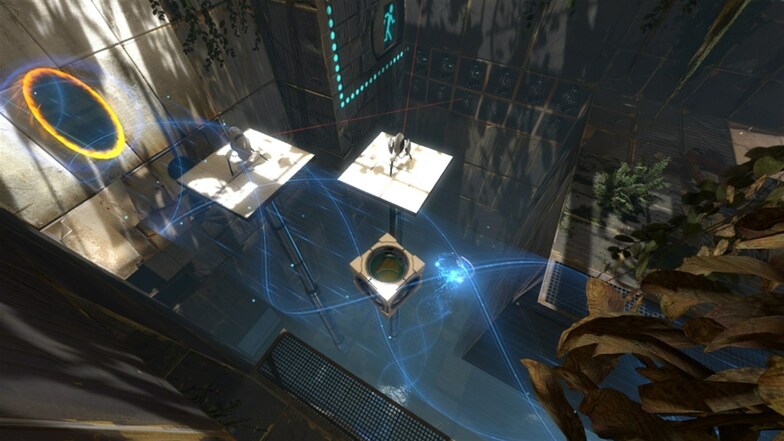 We begin our list with perhaps the most popular and most obvious choice: Portal 2. Apart from Half-Life and the Counter-Strike franchise, Portal is the game that Valve is the most famous for.
Portal pits you against a powerful AI in the future. Your job is to make use of a portal device and win against the AI. The portal device can be used to transport from one place to another, which is what you will be using to solve most of the puzzles in the game.
What we love about Portal 2 is that it manages to strike the perfect level of difficulty. Virtually all of the game is quite hard and will require you to spend time on the puzzles. However, any person of the appropriate age should not have a problem eventually getting through it.
At the very least, Portal 2 will be a learning experience, which is why it made our list of the best educational games for Xbox.
There is also a co-op mode where two players work together to solve the puzzles. This mode is as intricate and as difficult as the single-player one. Even the visuals do not look too bad despite the game having come out in 2011.
What Remains of Edith Finch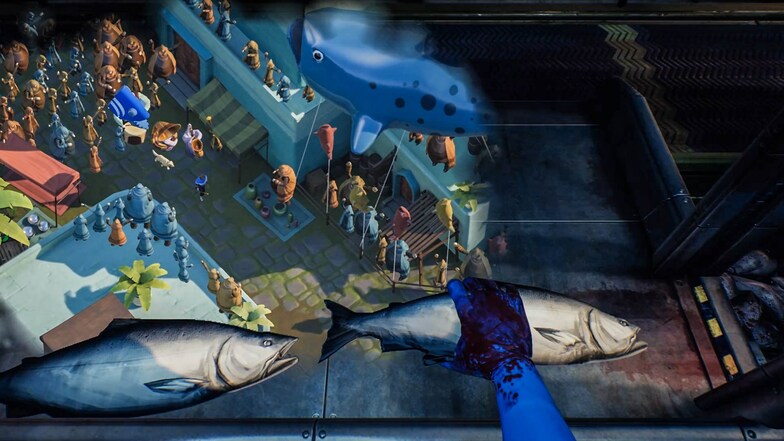 What Remains of Edith Finch manages to be fairly creepy without being too scary for children. The developers claim that the game is meant to represent just how tiny we are when compared to the universe.
Your name is Edith Finch, and your family resides in Washington. Finding the house empty and all of your family dead, you now need to traverse through the massive house and try to figure out what happened to the members of your family.
The house is full of individual stories where you get to control a family member of yours. All the stories are different and played from that person's point of view. They begin on the day of the person's death and end when that person's life comes to a close.
Slowly but surely, you will get to piece together how you ended up where you currently are. That is when you will discover if there is something that ties the disappearance of your family, or whether they were just a random set of events.
Oxenfree
Oxenfree does a great job of taking a strange concept and making sure that it is portrayed in a way that makes the player resonate with the characters.
After a ghostly rift is opened on an island, you will need to solve various puzzles and deal with a multitude of problems in order to save yourself and your peers.
The way you deal with every problem will have an impact on the future of the game. As such, making one wrong decision can have profound consequences on how the story turns out. Speaking of which, the story is one of the main reasons to play Oxenfree.
During the narrative, a lot of decisions you make will have a huge impact on some of the characters. This is because the story is designed to toy with your emotions as you witness the lives of all the characters change. Sometimes for the better, and sometimes for the worse.
Life is Strange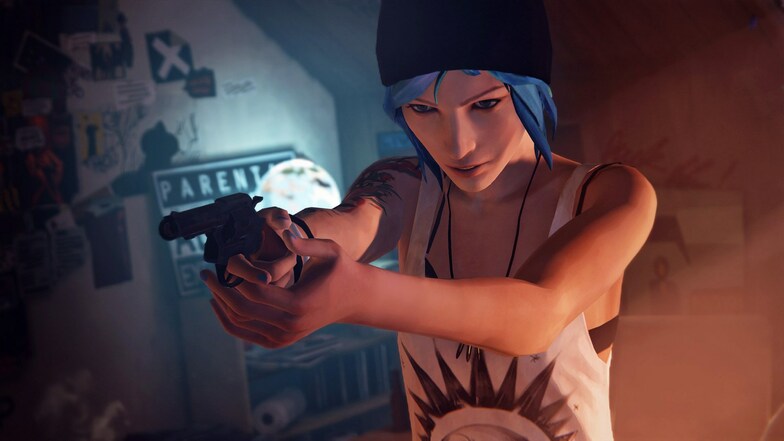 Life is Strange follows the story of Max and Chloe. Once Max learns how to turn back time, she realizes that she can use this to do a lot of good. However, she soon learns that turning back time has consequences of its own.
Life is Strange is a five-episode series that has you make numerous decisions, all of which change the outcome of the story in one way or the other. During this time, there is some light puzzle-solving along the way, but the mean reason to play the game is once again its story.
What the game must be commended for is its relaxed nature (helped by its soundtrack). Since you have the ability to turn back time, you simply cannot fail. All you need to do once you make a mistake is to go back in time and fix what you did. Just remember that this feature does not work at certain key moments of the game.
There is also Life is Strange 2. However, do remember that it is a brand new story and has not received nearly as much praise as the original. Life is Strange was on our list of the best interactive story games for Xbox.
INSIDE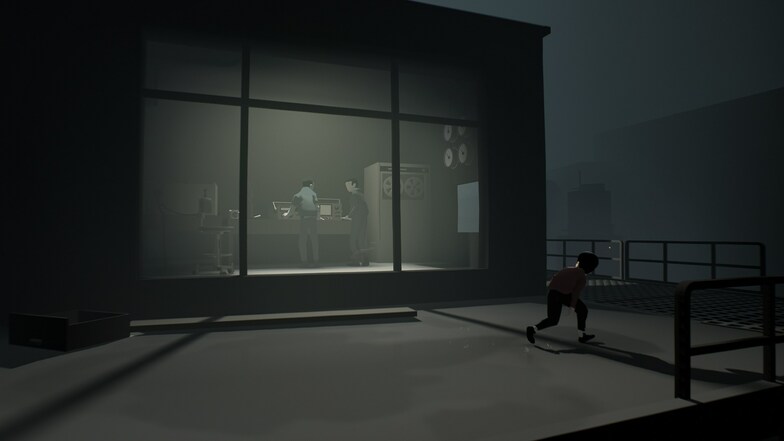 From the creators of LIMBO, INSIDE takes the same formula, tweaks it a little bit, and brings a brand new adventure that can only be described as better than the original.
The game is a puzzle platformer that gives you very little to go on with at the beginning. Almost everything is left for you to figure out by yourself. This, coupled with the ambient soundtrack and eerie visuals, make for a fairly creepy experience.
Despite that, INSIDE is not a game that will scare you in any major way. It is a game that even children should be able to play without any problems. This is one of the reasons why it made our list of the best side-scrolling games for Xbox.
A Plague Tale: Innocence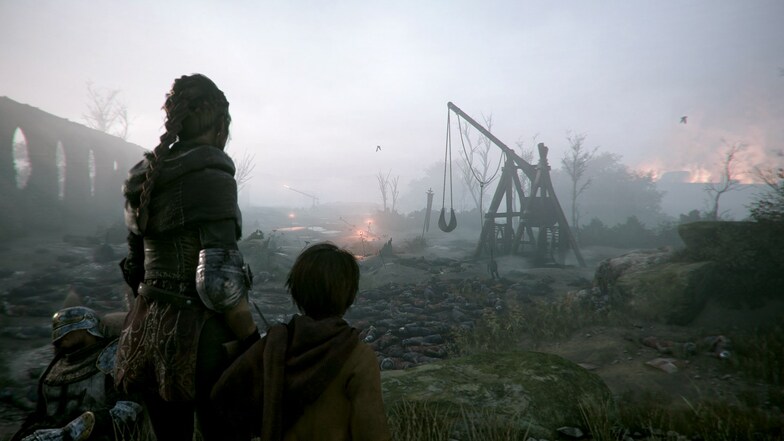 A Plague Tale puts you in the shoes of Amicia. Set during the Inquisition, you need to make sure that you manage to avoid the inquisition soldiers and protect yourself and your brother.
Apart from the soldiers who are trying to hunt you, there is also a plague going on. With thousands of rats scouring the city for victims, you will need to avoid everyone and everything around you until you and Hugo can get to safety.
A Plague Tale is more about running away from threats. However, there is a lot of light puzzle-solving that will be necessary in order for you and Hugo to get out of a tight spot. Just remember that this is not a co-op game. Despite there being two characters, you only get to control Amicia, and while Hugo can be ordered around, he is an NPC.
The Stanley Parable: Ultra Deluxe Edition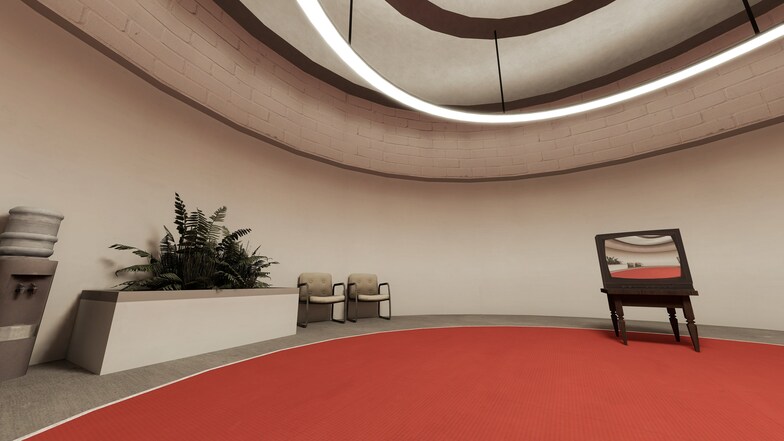 The Stanley Parable is an extremely fun game that gives you more options in its short-lived campaign than any other game. Nothing is known in this game, and the only thing that you can be sure of is that there is a voice guiding you through an office building.
Does the voice want what's best for you? Or is it just out there to make a spectacle of your existence? This is something you can only find out as you near the end of the game. With a lot of endings, easter eggs, and decisions, it will take a while before you have explored everything that The Stanley Parable has to offer.
Little Nightmares 2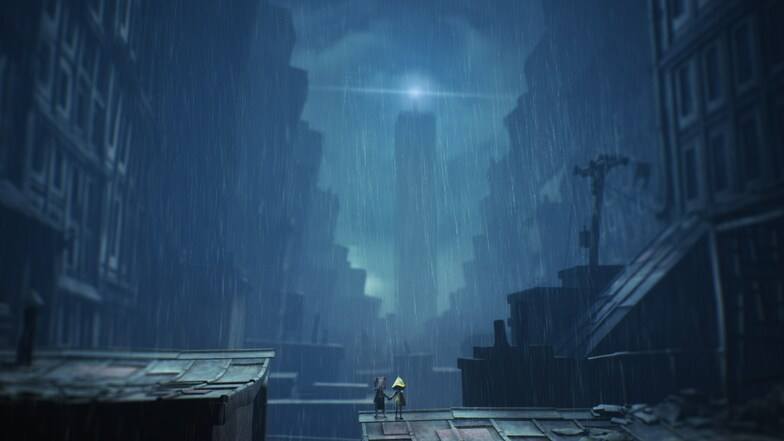 Little Nightmares 2 is the sequel to the almost equally amazing Little Nightmares. Those who like the idea of the game should try the first part before they try this. That said, it is obvious that the sequel is the better game of the two.
Little Nightmares 2 has the player play the role of Mono, a boy who has been trapped in a dream-like world. Now, he needs to navigate through this dreary world with the help of his guide, known as Six.
The setting of the game is quite similar to that of INSIDE. The major difference arises from there being two characters instead of one. Just remember that once again, this is a totally single-player experience.
The Talos Principle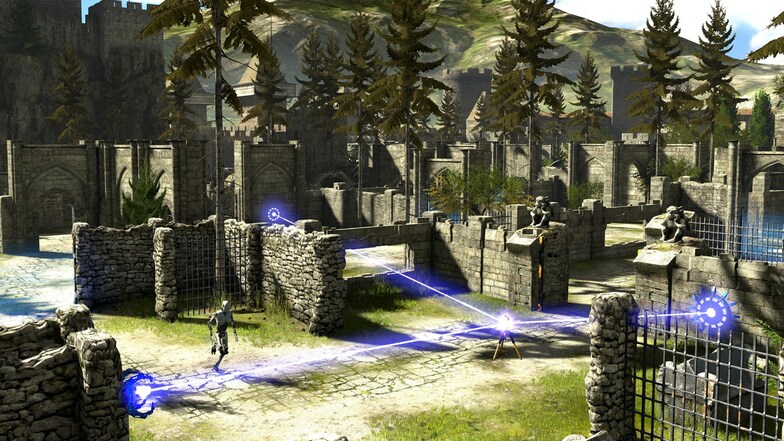 The Talos Principle is a first-person game where you play as an Artificial Intelligence robot that is playing in a simulation.
The world is in ruins, and it seems that it is only getting worse. In order to understand what is going on, who you are, and what intelligence truly means, you will need to solve a bunch of puzzles.
The story here plays an important part. The Talos Principle is a game that can truly be described as intellectual. It poses deep questions about what it means to be human, and whether AI can ever be as competent or as sentient.
It Takes Two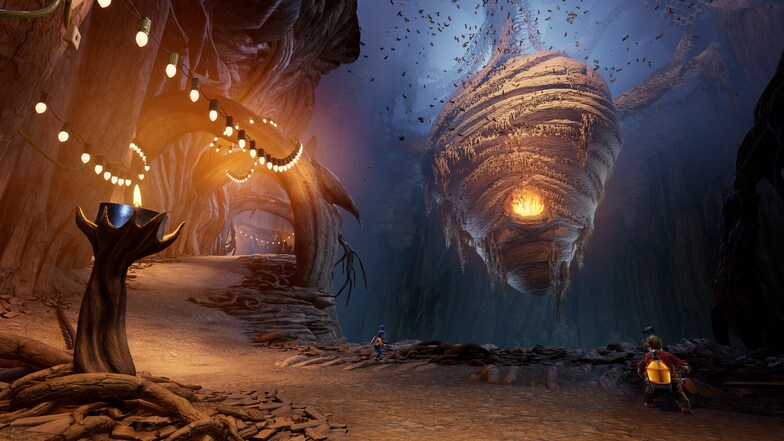 It Takes Two is developed by Hazelight, a studio that is known for developing co-op games and developing them really well.
It Takes Two is one of the best works by the studio. It puts you in the shoes of Code or May, two people who have been turned into dolls. Now, they need to find a way to turn themselves back.
The game can only be played in co-op mode. This is because a lot of the puzzles in the game are challenging and are impossible to complete by a single person. Since Code and May are in a relationship, this is an ideal game for couples too, and it was on our list of the best Xbox games for couples.
Lastly, remember that you do not need to purchase two copies of the game to play with someone else. You get a Friends Pass with your copy, which can be shared with someone else to play the game.
The Turing Test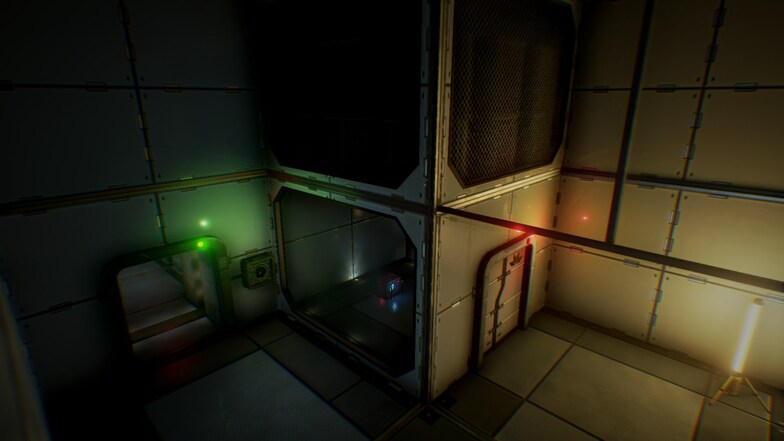 The Turing Test is a game that is quite similar to The Talos Principle. This is a game that explores the bounds of human consciousness and whether or not there is something about human intuition that separates it from robots.
You play the role of Ava Turing. You are tasked with discovering what is aboard the Europa. As you go through it, you will need to solve a lot of puzzles. The interesting fact about all of these puzzles is that it is impossible for a robot to solve them.
Going through each of those puzzles gives you a startling idea of what it means to be human. With a shockingly terrifying yet interesting story, The Turing Test is the ideal game to play once you are done with The Talos Principle.
Psychonauts 2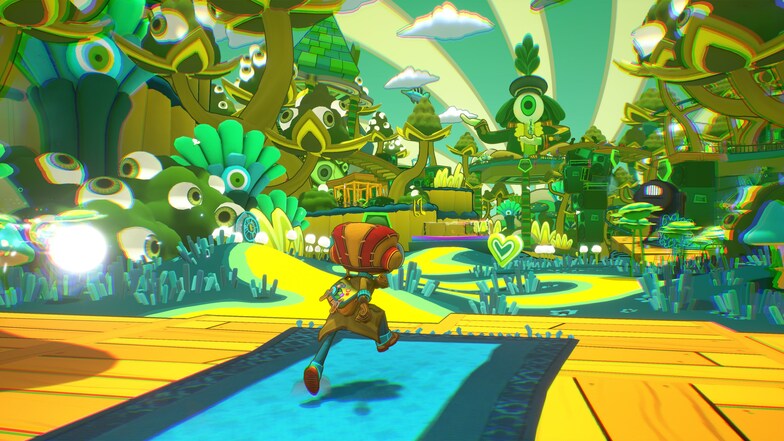 One unfortunate thing about puzzle games is that they tend to lack a bit of action. If you are a fan of puzzle games, chances are that you will have to avoid games that involve a lot of fighting and vice versa.
This does not hold true for Psychonauts 2. In the game, you play the role of a young psychic known as Raz. Joining the Psychonauts has been his lifelong dream, and you will guide him now that he has achieved it. Simply put, there is an evil super-villain out there that Raz has to defeat now that he is a part of the Psychonauts.
Along the way, you will face both challenging enemies that will need to be taken care of and puzzles that will need to be solved. In order to solve them, you will need to make full use of Raz's psychic and acrobatic abilities.
Tacoma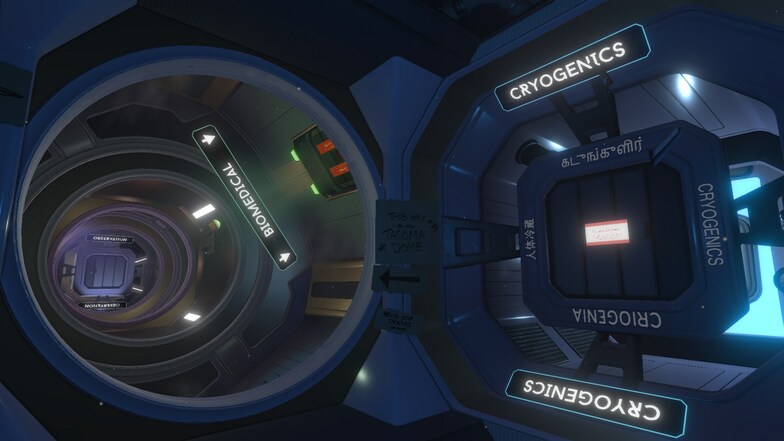 Tacoma is the next game on our list of the best Xbox puzzle games. It seems that AI is quite a common theme in the modern puzzle genre. Tacoma is set in the year 2088 on a space station. Since the crew has disappeared, you now need to figure out what to happen.
There was a high-quality surveillance system aboard the ship. You need to make use of that to take a look at how the crew lived and what happened in their final days. If you are looking for a puzzle game that is immensely focused on its story, Tacoma is a great place to begin.
Just remember that Tacoma plays more like a mystery game rather than a puzzle game. While there is light puzzle-solving throughout the narrative, you will primarily be dealing with the one big puzzle that is apparent: What happened on Tacoma?
Q.U.B.E 2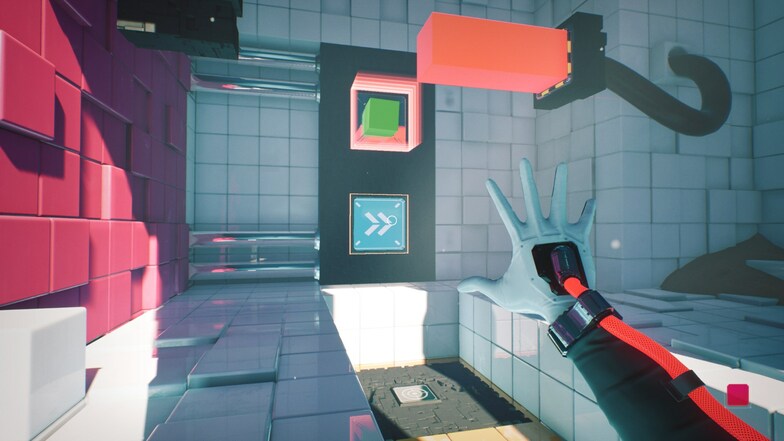 Q.U.B.E 2 is a sequel that improves on the original in almost every way. While the original game was a bit hit or miss when it came to the puzzles, Q.U.B.E 2 does not have that problem in the slightest.
You play the role of an archaeologist who has been stranded on an alien landscape. The goal is for you to find a way back home.
Not knowing anything about the place, you must rely on one other survivor who will help you on your journey. You have a suit that grants you additional powers, but you have no memory of how you got it.
With over 80 unique puzzles to solve, each puzzle will not only bring you closer to home but also make sure that you get to know a little more about the reason why you are here.
Portal: Still Alive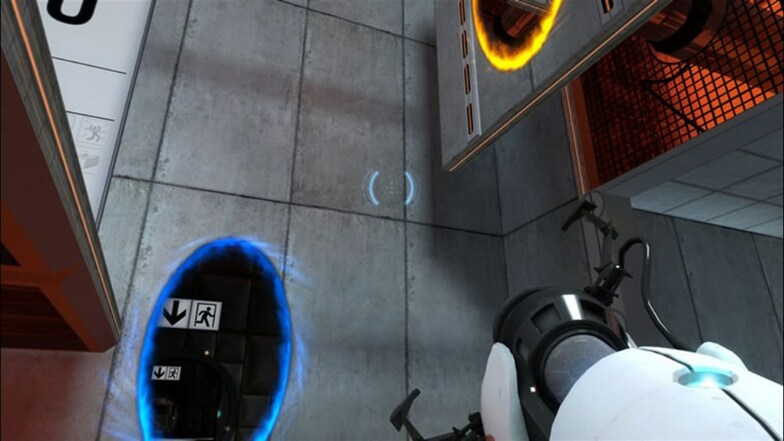 We began our list with Portal 2, a game that is considered by many to be the best puzzle game of all time. The original Portal is still available to play, and it is almost just as amazing as the sequel.
Portal: Still Alive is fundamentally still the same game. You use portal technology to solve various puzzles and get to the end of the level. This game should help you discover some of the original thought processes behind the Portal technology and help put into perspective why you undertook some of the actions in Portal 2.
The Still Alive version of the game adds 14 new levels that were not available in the original. Unfortunately, there is no co-op mode here. The visuals are also outdated due to the age of the game. Despite that, this is a hard game to put down.
Surviving the Aftermath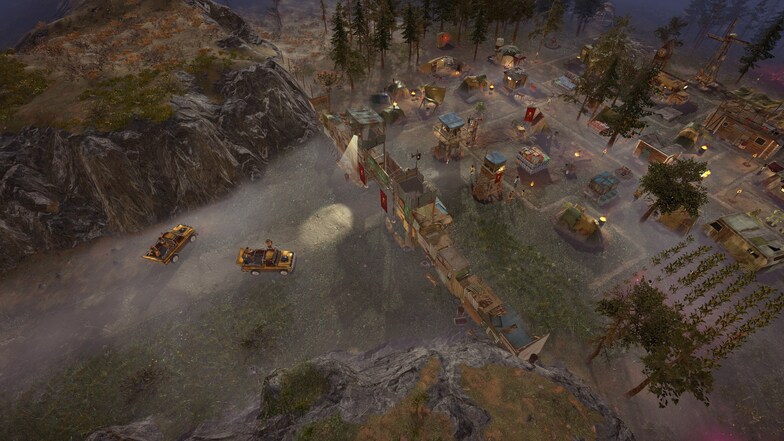 Surviving the Aftermath is not exactly a puzzle game. However, we want to have some variety on our list of the best Xbox puzzle games.
Surviving the Aftermath puts you in charge of a post-apocalyptic colony. You have to make sure that the colony is not impacted by any disasters. This will require a lot of complicated calculations and management of your resources.
The fun thing about Surviving the Aftermath is that even though the apocalypse has already happened once, it could happen again. In order to find out if it will, you need to investigate, and then come up with a way to stop it if you can.
The Witness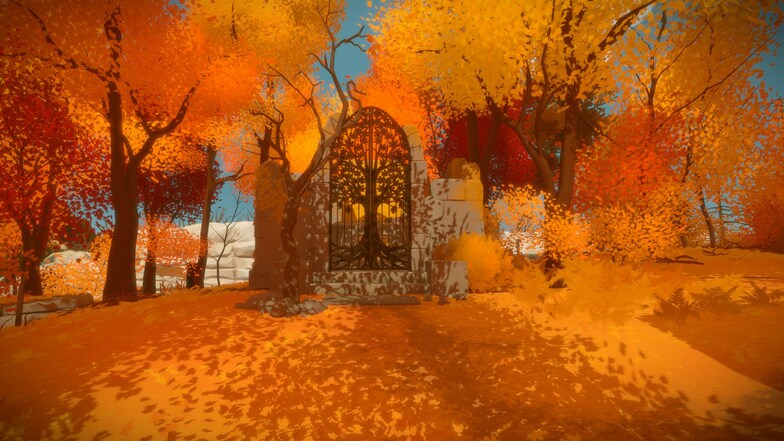 In The Witness, you wake up on a strange island, not knowing where you were and why you are here.
On the island, you will find a series of individual puzzles that you will need to solve. There are over 500 puzzles in the game, each of them providing a little more information about why you are on the island.
We understand that this is a concept quite popular in puzzle games. In fact, many of the games on this list have used a similar story. That said, The Witness has one of the most unique art styles with some of the most poppy color schemes you can imagine.
The Witness must also be commended for the complexity of the puzzles. Almost no two puzzles are the same. Each one introduces something new into the mix, keeping the game fresh throughout the 500 puzzles.
Human Fall Flat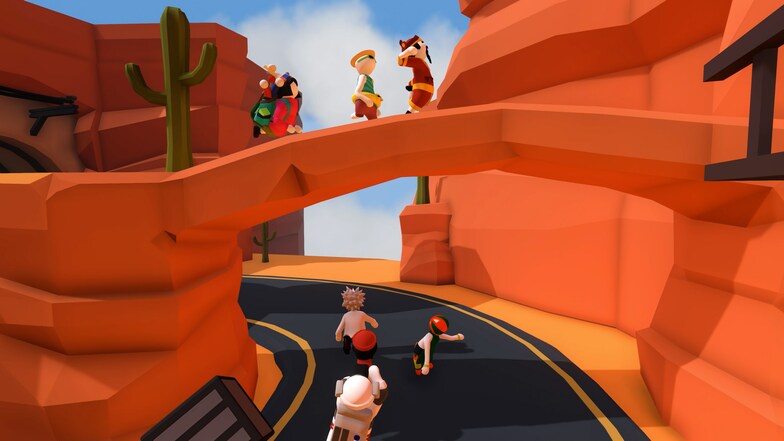 If you are looking to play a game that is both inquisitive, whacky, and can be enjoyed with friends, Human Fall Flat is perfect.
The game is a platformer. It gives you the start line and the finish line, but how you get between the two is up to you. Each of the levels has a number of secrets that can be discovered. Some of them are still being discovered all of these years later.
The game can be played with one other player locally or up to eight players online. The developers keep on adding new levels periodically. However, that is not even needed, as no two playthroughs of the game are going to be the same.
Discovering new ways to get to the end is always fun, and mastering the mechanics of a difficult move is even better. Out of all the games here, we would say this is the best for a large group of friends to play together.
The Outer Worlds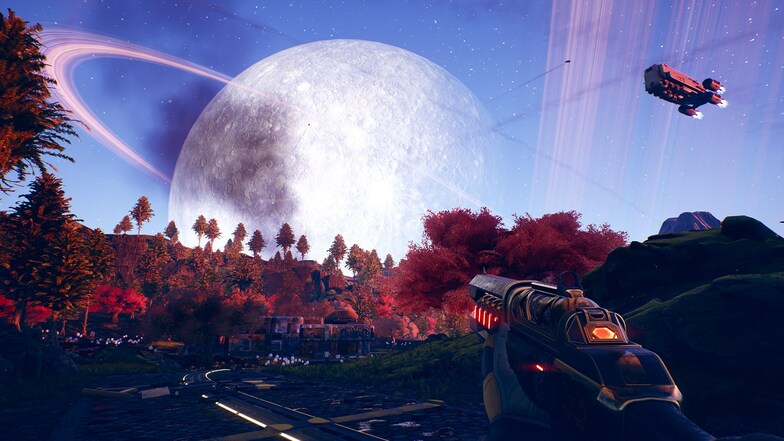 The Outer Worlds is a sci-fi RPG that has you fight a bunch of factions all vying for control in a galaxy far away.
The game has good shooting mechanics and there are a bunch of areas for you to explore. However, that is not why we have included it on our list of the best puzzle games for Xbox Series X and S.
Throughout The Outer Worlds, there are numerous mini-games where you get to solve puzzles. While they are few and far between, all of them are very well-designed and should be great fun for any puzzle enthusiast.
If you are looking to solve a few puzzles but also blow some alien heads, you should give The Outer Worlds a try. Just remember that there is no co-op or multiplayer.
ChromaGun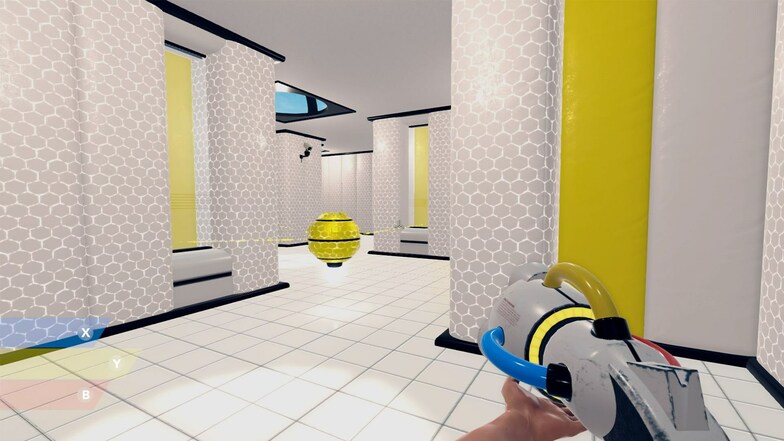 This game takes you through a weird testing facility where you have to try out a brand new invention known as the ChromaGun.
The ChromaGun is a military-grade weapon that can be used to change the colors of the objects around you. In the testing facility, it will be used on various walls and robots (known as the WorkerDroids) in order to progress to the next level.
This concept is unique enough that even hardcore fans of the puzzle genre will find something new here. The only negative aspect of the game is that it is too short. Only a handful of hours are required to complete all the puzzles, and there is nothing to do once you have done that.
Evergate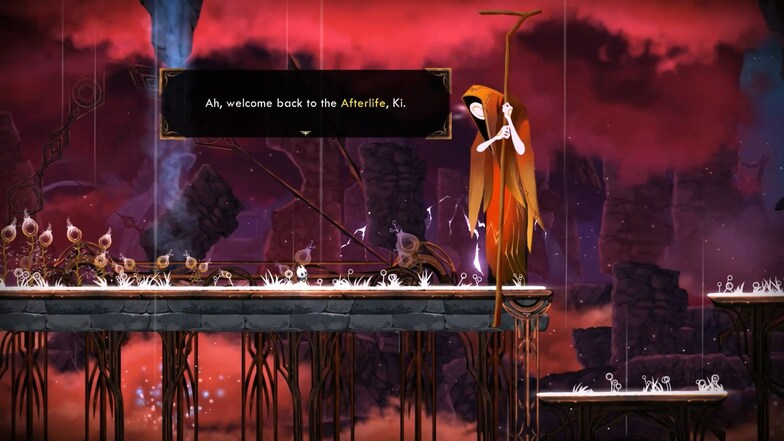 Evergate is a puzzle platformer in which you have to guide a soul to the afterlife. Your character wields a Soulflame, which can be used to hit crystals and unleash their energy.
Despite its dark themes, Evergate is a very happy and upbeat game. You can experiment with various crystals to see how they interact. They can then be used to solve some of the puzzles in the game.
It is possible to control the speed of time through the Soulflame. The game will also have you relive the memories of your past life as you move forward. Evergate isn't too big on its story, but there is enough of it to give all the puzzles you solve a greater meaning.
FROGUN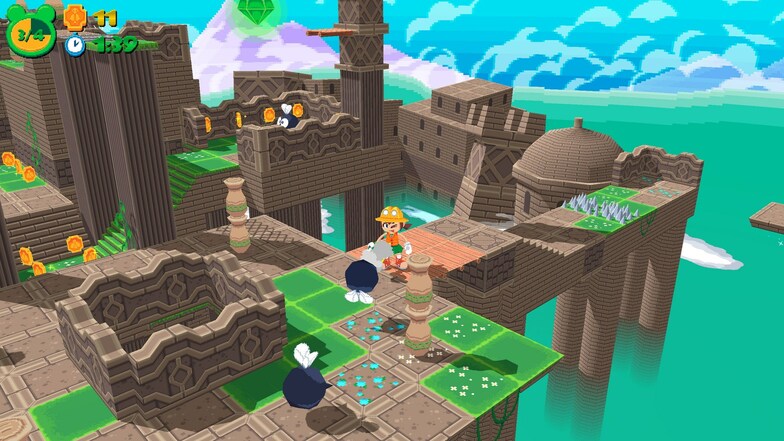 As the name would suggest, FROGUN is a game where you have a frog-shaped gun. Rather, the gun is like a grappling hook that can be used to deal with enemies and move from place to place.
The game clearly has a Super Mario vibe to it. Not only do the characters of the two games look similar, but many of the assets are also similar.
You play the role of Renata. After your parents leave you to go on an expedition, you get bored and decide to follow them. You take with you the newest invention of your parents: The FROGUN. You also discover that your parents are in grave danger and you are the only one who can help them.
Using this weapon, it will be up to you to rescue your parents from wherever they are being held captive.
FAR: Changing Tides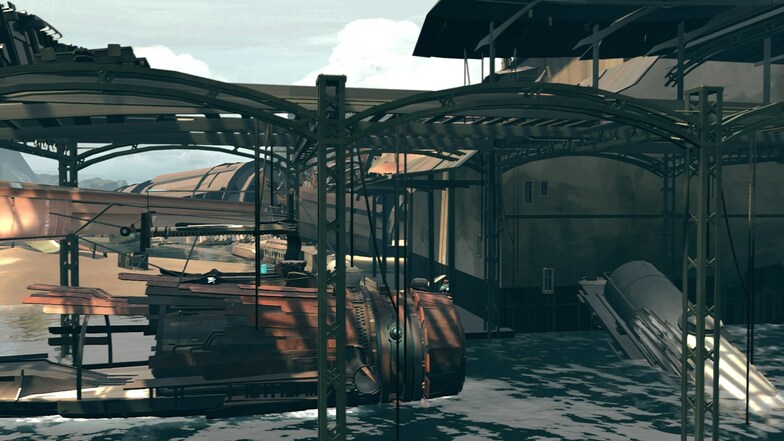 FAR: Changing Tides is another one of those games that are not completely based on solving puzzles. However, it will require you to use a lot of your brain. What's more, it has a very compelling story that is bound to make you emotional at some point.
When the entire world gets flooded, you enter your ship with the aim of finding yourself a new home. With absolutely no one and nothing to look forward to, you will need to roam the endless tides to find a place where maybe, just maybe, you can live happily.
With the ambient sounds of the ocean flooding in your ears, you will need to captain your ship and solve a plethora of puzzles in order to get from one place to the next.
Unravel Two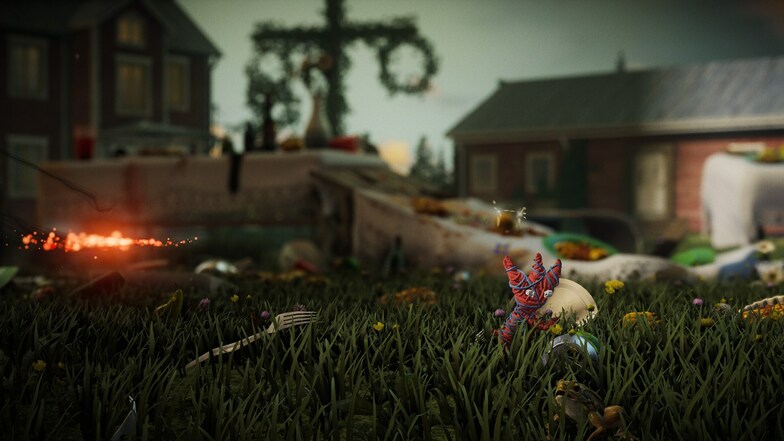 Unravel Two is primarily an adventure game. However, it also has a lot of puzzles that need to be solved if you are to progress to the end. At the beginning of Unravel Two, you get to create your own character (Yarny).
You can then take this Yarny and begin your adventure. You will have to deal with a lot of other Yarnys and monsters. You can make friends, enemies, and everything in between as you look for friendship and support in this strange world.
The game can also be played in co-op with one other person. Just remember that the co-op can only be played locally.
Telltale The Walking Dead Series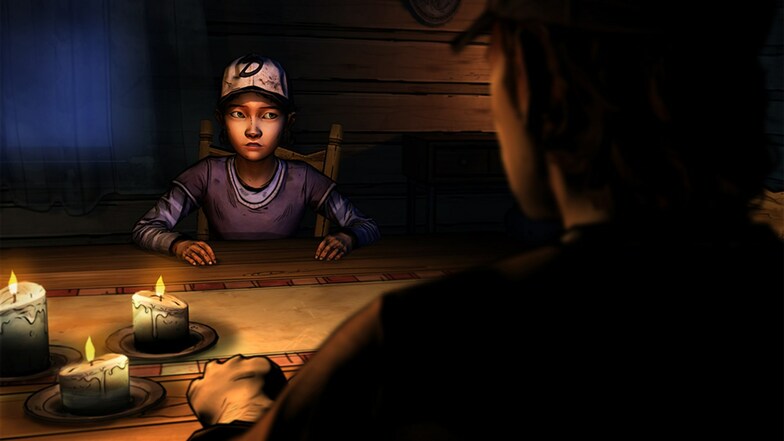 Pretty much all of the Telltale games follow a similar formula. Most of the games revolve around you making certain choices, usually through a dialogue. The next game on our list of the best Xbox puzzle games is The Walking Dead Series by Telltale.
These choices then lead to consequences that you have to deal with. All of the games work like this, but each of them has a unique storyline. Apart from the decisions that you need to make, there are also a few puzzles that you need to solve along the way.
The entire Walking Dead series has puzzles like this. Set inside The Walking Dead universe, you play the role of various characters and witness events that are happening at the same time as the main TV series. If you enjoyed watching The Walking Dead, then you will enjoy playing The Walking Dead games.
Sheepo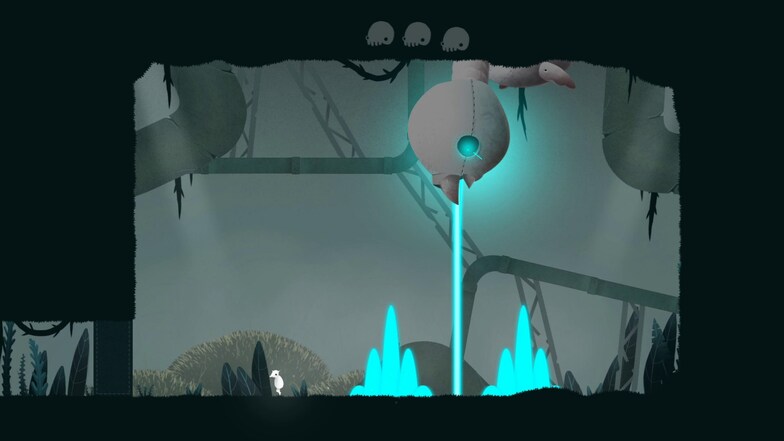 In terms of its story, there might be no other game that stands out as much as Sheepo. We do not mean that the story is particularly good. It is fine, but not that great. Rather, we mean the idea behind the game.
You are an entity that somewhat resembles a sheep. Your mission is to go on different planets in the universe and catalog every single species that exists in the universe.
To do this, you will need to platform your way across the terrain of extremely strange and daunting planets. You will also need to solve various puzzles in order to get out of whatever problem you are in.
With no combat, Sheepo is a game that relies on movement, puzzle-solving, and exploration. Just like its story, some of the characters that you will meet will be full of their own wild intricacies and will help make the experience somehow seem even more bizarre.
Submerged: Hidden Depths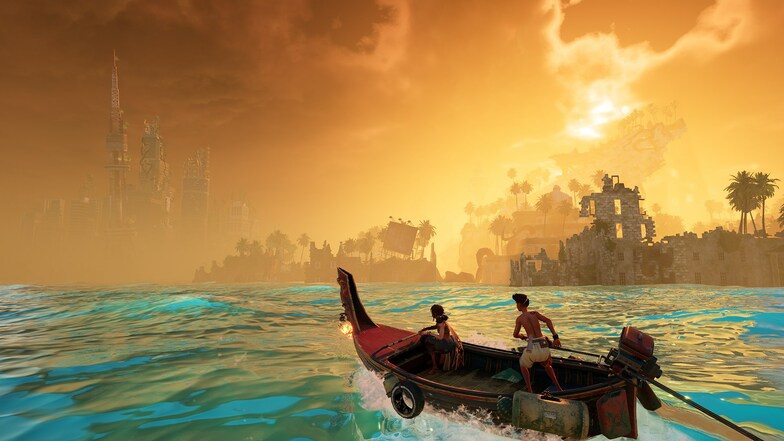 Submerged: Hidden Depths is the last game on our list of the best puzzle games for Xbox Series X / S.
The game is about exploring the ruins of a world that has been destroyed and lost under the sea. There isn't a lot to do in the game, and the main purpose behind it is to relax and take your time as you try to find out what happened to the city, and whether there is anything you can do to rebuild it.
It is quite a shame that Hidden Depths does not have a multiplayer or co-op mode, because it would have been great to explore the world with other people, especially because of the game's family-friendly nature.