Tower defense is not a genre that has ever been popular in the mainstream gaming culture. While the positives of the genre are obvious, it is also easy to see why so many people tend to find it a bit boring.
That said, there are obviously tons of people who enjoy the genre. Whether it is due to its co-op nature or the extreme competitive side of things found in some games, tower defense is a small but significant part of gaming on all consoles. On top of that, tower defense games are one of the few areas in the world of games where you can find a lot of indie offerings.
Sure, this means that mobile devices have been the main area where developers release tower defense games. That said, there also have been some tower defense games released on the Xbox that are downright amazing. After sifting through all of them, we have listed the 10 best tower defense games for Xbox Series X / S.
Plants vs. Zombies: Garden Warfare 2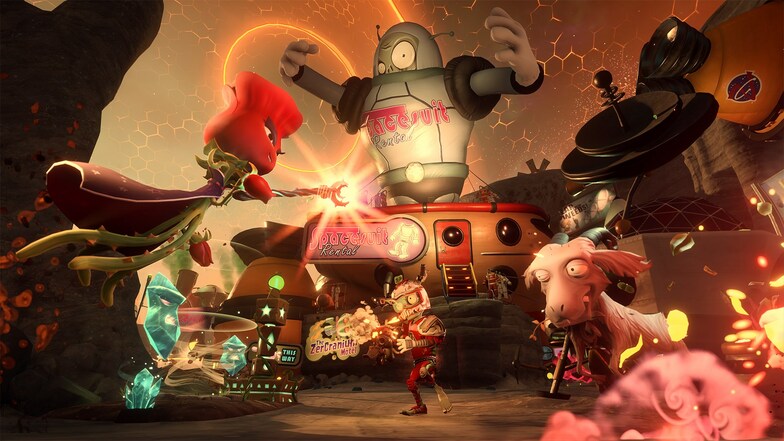 When it comes to tower defense games, Plants vs. Zombies is one of the most well-known franchises out there. There have been numerous games in the franchise, but Garden Warfare 2 seems to take the cake out of all of them.
Garden Warfare 2 has two main game modes. There is a horde mode, which is amazing enough that it warranted a mention on our list of the best horde mode games for Xbox. The other game mode is something akin to the standard game mode found in Plants vs. Zombies.
With up to 24-player multiplayer and 4-player co-op, Garden Warfare 2 is one of the best tower defense games you can play right now. There is the story mode, but there are also other challenges that you can either tackle alone or with the help of your friends.
Elemental War 2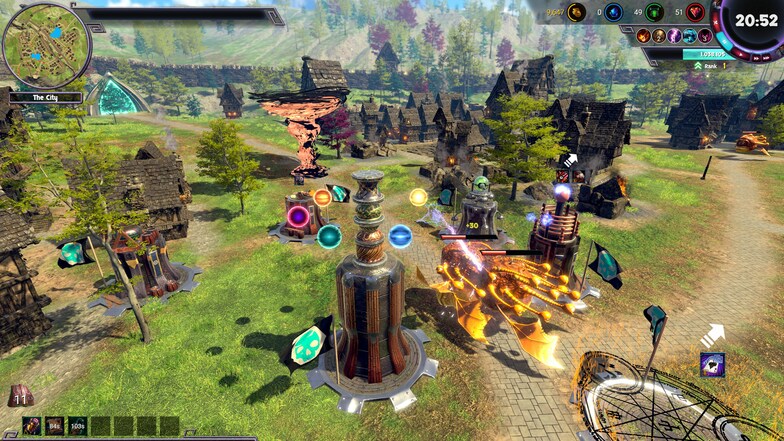 Elemental War 2 is the second game in the Elemental series and does a good job of learning from the flaws of the first. This is a classic tower defense game that also has unique elements not to be found in other games of a similar type.
The lore of the game plays a significant role in what features and powers you get to access. After a faulty experiment leads to monsters entering the earth, you need to build defenses and make sure that you stop them.
There is a lot of variation in the towers that you can build. On top of that, killing an elemental (basically a boss) gets you a stone that can be used to build more towers and upgrade your defenses.
It is very surprising just how much depth Elemental War 2 has for a tower defense game. It is easy to see that the game has a lot of replayability and won't bore its players any time soon.
Defense Grid 2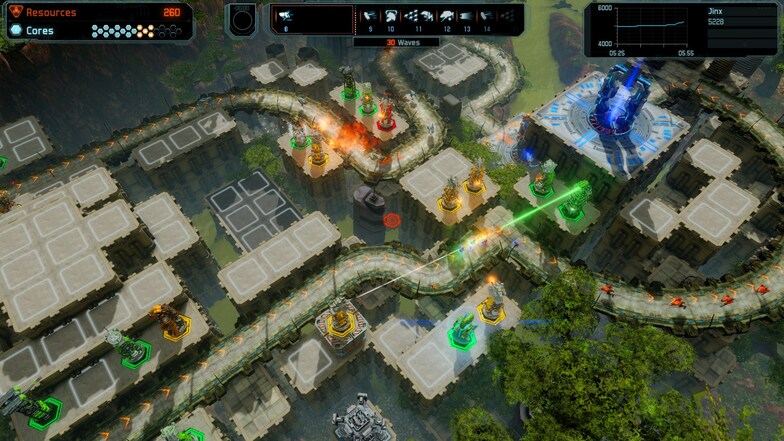 It seems that when it comes to the best tower defense games for Xbox, it is on the second try that developers seem to get things right. Just like Elemental War, the Defense Grid series also had to experiment with the first game to find out what would work best in the second iteration.
Defense Grid 2 is a lot more open-ended than other games on this list. You are given an objective and the resources that you need, and it is up to you to figure out how to beat the level. This means that you can replay the level to come up with more creative ways to finish it.
With gameplay that is constantly evolving, Defense Grid 2 is a game that requires you to constantly think about what you are doing. It also has a co-op mode that allows you to play with one other person.
The game is very easy to understand and get into, but very hard to master at the same time. If you are looking for a tower defense game that you can just pick up and play, Defense Grid 2 is it.
World of Van Helsing: Deathtrap
The next game on our list of the best tower defense games for the Xbox Series X and S is Deathtrap. Deathtrap is a part of the Van Helsing series. This means that the game combines both ARPG and tower defense elements.
If you are someone who wants to play a game that has tower defense missions but also has action-based elements, then you will enjoy Deathtrap.
The campaign is designed with up to four-player co-op in mind. However, it is just as fun to play alone. On top of that, you can also engage in multiplayer where one player is defending and the other is attacking.
Dungeon Defenders II
Dungeon Defenders is a household name in the tower defense genre. Just like Deathtrap, this is a game that combines tower defense elements with RPGs to create a hybrid of the two.
Apart from building towers to defend against enemies, you can loot, level up, and acquire pets. Your defenses can be used to either completely defeat the enemies or slow them down. Once the enemy has penetrated your defenses, you can then use your heroes to finish the job.
The campaign can be played in co-op mode with one other player in split-screen mode (making it a great game for couples) and three other players online.
Orcs Must Die! 3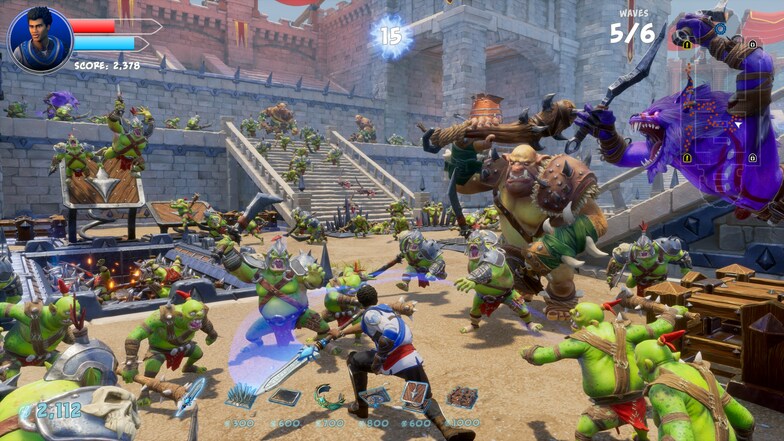 Next on our list of the best Xbox tower defense games, we have Orcs Must Die! 3. While it is not a tower defense game in the truest sense, it does have a lot of the same features.
In the game, you (and your friends if you want) need to defeat hordes of Orcs. To do that, you need to set up traps and utilize various weapons at your disposal to push them back. You will, of course, also need to get into the thick of the action and fight the Orcs head-on. It may seem like a bit too much action for someone who only wants to play a tower defense game, but we promise that it's incredibly fun.
Once you are done with the main storyline, you can continue to face new challenges and play some of the other game modes. Also, while the game does not have a multiplayer, it can be played in co-op with one other player.
Dungeon of the Endless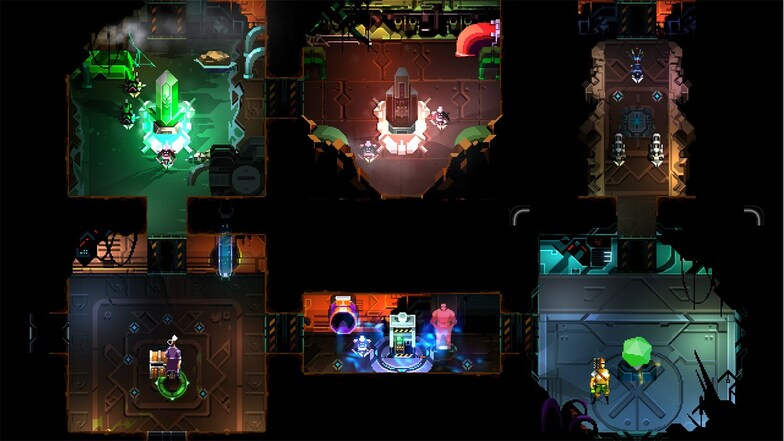 Just like some of the other games on this list, Dungeon of the Endless combines tower defense with other genres. We actually really like the approach that the developers have taken here, as they add a lot of exploration elements to the game to make it more interesting.
Dungeon of the Endless can be played alone or with up to three other players in co-op. Unfortunately, this is one of those games that we would not recommend playing alone. Not only because it is much more fun when played with friends, but also because the difficulty of exploring the dungeon alone can make the game a frustrating experience.
The game requires you to defend a generator of your crashed ship while also exploring the dungeon around you. you will have to face wave after wave of enemies and will need to shore up your defenses in order to make sure that they do not get close to the generator.
Rock of Ages 3: Make & Break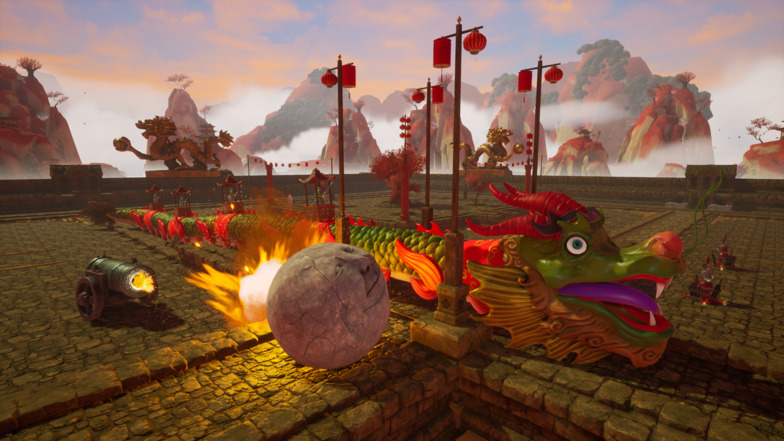 In Rock of Ages 3, we have what is perhaps the best competitive multiplayer tower defense game for the Xbox. The game plays much more like a traditional tower defense game, but it also has elements of attack mixed in with the defense.
Players have access to the story mode where they get to play with some of their favorite characters of the series. Even if you haven't played the previous games in the series, chances are that you will be able to enjoy the narrative.
Our favorite part of the game, however, is the competitive multiplayer. Up to four players can compete to build their defenses while simultaneously trying to destroy their enemy's. The last player left standing is the winner. The multiplayer can also be enjoyed in split-screen, but with only one other player.
Royal Tower Defense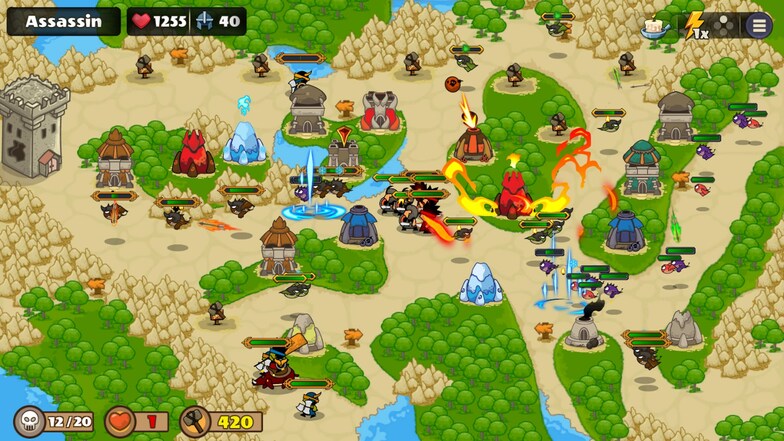 Royal Tower Defense is the most basic tower defense game on our list of the best tower defense games for Xbox. The story is quite simple, with Orcs attacking your homeland and you having to make sure that they are unable to penetrate your defenses.
With everything being so simple and there not being any major innovations in the game, you may be wondering why we have included it on our list. The simple answer to that question is that Royal Tower Defense is perfectly optimized, there are no gimmicks within the game, and fans of pure tower defense will enjoy the gameplay quite a bit.
The only problem we have with the game is that it does not have any co-op or multiplayer mode. Still, it is one of the cheapest games on our list, and an easy entry into tower defense games for someone who has never played them before.
Dungeon Defenders: Awakened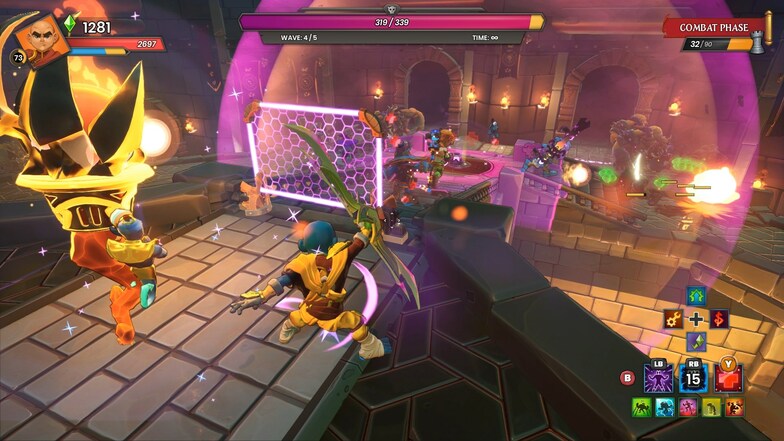 We end our list with the second game from the Dungeon Defenders series. Awakened is not that different from Dungeon Defenders II. In fact, almost all of the gameplay mechanics are still largely the same, with only tiny optimizations to be found here and there. The only major upgrade is in the visuals department, with Awakened looking a lot better.
The reason we include the game on our list is that if you liked Dungeon Defenders II, you are surely going to love Awakened. Not only is the game more fun to play because of the visuals, but also because of the unique content that has been added by the developers. Despite the similarities between the two games, tower defense fans are bound to find some kind of enjoyment in both.