Action-adventure games can encompass a wide variety of game types. While most people are unclear on what exactly constitutes action-adventure games, there are a few staples of the genre. For one, there is usually some form of combat or competition involved. Secondly, there is a story that usually ends up playing a key role. After all, you are supposed to go on an adventure.
A lot of people tend to confuse the terms action-adventure and RPGs. This is for good reason, as pretty much almost every single action RPG is also an action-adventure game. However, not every action-adventure game may be an RPG.
In the end, it does not matter how you define the genre. The simple fact is that you clicked here because you are a fan of action-adventure games, and are looking for great games to play on your console.
To that end, we have gone ahead and listed the 40 best action-adventure games for Xbox Series X / S.
Monster Hunter World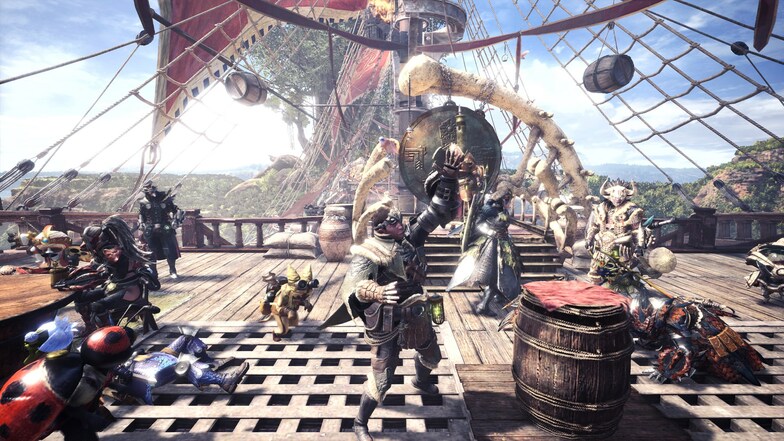 While this list has a lot of games that are considered to be amazing by critics and users alike, there is a special reason for mentioning Monster Hunter World before anything else. This game almost perfectly encapsulates what the entire action-adventure genre is about.
At its core, the game is about hunting monsters. Of course, there are a lot of things you can do that augment the base nature of the game. Everything from customizing your weapons to a progression system that is tuned to perfection is present here.
On top of that, this is a game that is equally fun to play whether you are alone or in a party. Some of the harder monsters and quests might be a bit easier if all of your party knows what it is doing. However, the game is still very enjoyable for players who are playing it solo as well.
Elden Ring
Elden Ring was on our list of the best action games for Xbox, so it makes sense that it should also be on this list. It is considered to be one of the best games of 2022, and quite rightly so. It is essentially like Dark Souls but set in an open-world environment.
Now, the open world presents a lot of new challenges. For one, the exploration is marred by disasters that can be behind any corner. If you have played Dark Souls, you will know what we mean.
Of course, the boss fights are also a main part of Souls-like games, and Elden Ring does not disappoint in that regard either. While extremely difficult, beating each boss brings with it a sense of accomplishment that only a few other games can replicate.
The Witcher 3: Wild Hunt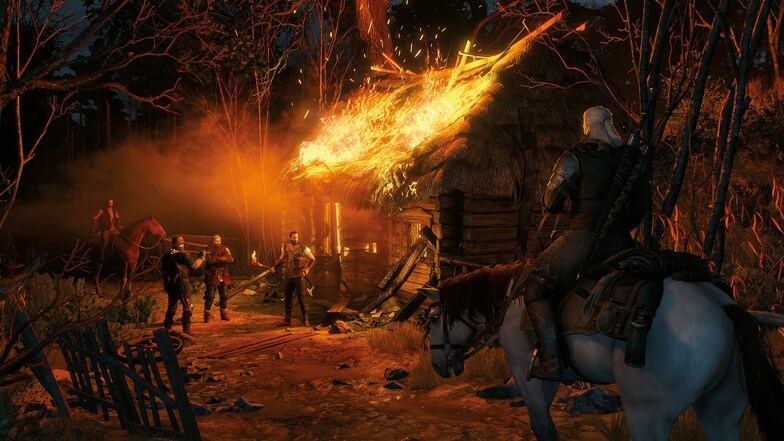 The Witcher 3 is a staple on our lists of the best Xbox games. That is because it has managed to provide gameplay that is still interesting years after its release with a story that is a must-play for anyone who hasn't.
The story revolves around you trying to find the child of the prophecy, someone who has the power to both save and destroy the world. However, you will need to manage your relationships with the people around you, complete innumerable quests, and hunt down monsters to get there.
Once you are done with the main campaign, there are a lot of side quests for you to tackle as well. These side quests do not become boring because they are still related to the main story in some way. This allows for a lot of additional content for players to try.
Hellblade: Senua's Sacrifice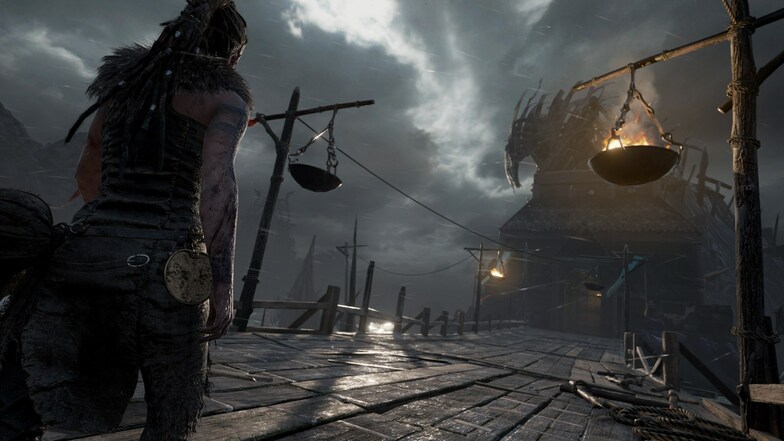 When you begin playing Hellblade: Senua's Sacrifice, it is almost impossible to comprehend that the game was created by a tiny studio consisting of a few people. That is why the game was also on our list of the best Indie games for Xbox Series X / S.
Hellblade raised the bar for other indie games due to how large the scope of the game was. The developers worked with neuroscientists and patients with multiple mental disorders to create a game that allows you to peer into the mind of the main character as you play the game.
As for the game itself, you play the role of Senua. Your job is to fight for the soul of your husband to make sure that he does not go to Viking hell. Throughout this time, you have demons of your own that you also must contend with, making for a push and pull story that is full of combat and epic cutscenes.
Far Cry 6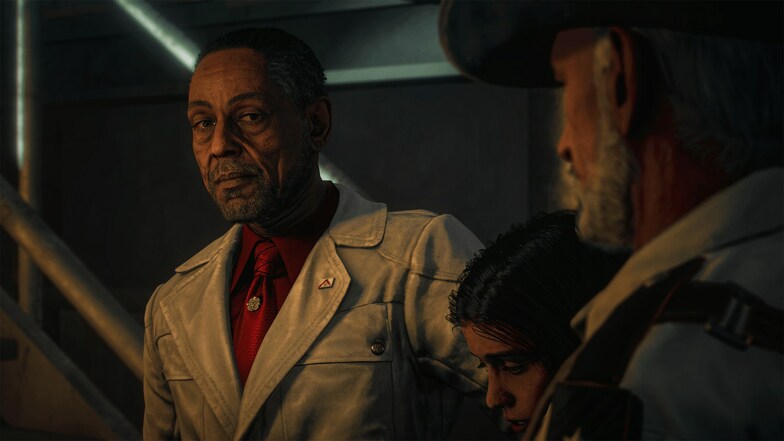 With the main antagonist being played by Giancarlo Esposito (who also played Gustavo Fring in Breaking Bad), Far Cry 6 is another game whose story you absolutely have to play.
Although the critics did not love the game as much as we expected, Far Cry 6 still managed to combine its story with tight combat mechanics to provide an experience that can only be described as exhilarating.
There is a lot for you to explore, with the game's world being more alive than any other entry in the series. While you are free to advance the story at your own pace, chances are that you will be diving into mission after mission in a bid to find out what happens in the end ASAP.
Ori and the Will Of The Wisps
Ori and the Will of the Wisps is one of the best games made for the Xbox, and we are always surprised by just how small its player base is. The first thing that stands out about the game is its impeccable art style. This, coupled with its gorgeous graphics, allow you to immerse yourself completely within the game's world.
Although the game is a side scroller, there is a lot of exploration for you to do. As you explore new areas in the game, you will come across enemies of increasing difficulty, and you will need to discover new and creative ways to deal with them.
But by far the biggest reason to play the game is its story. This is why it was on our list of the best single-player games for Xbox Series X / S. There isn't a lot of dialogue, but you will get what is going on anyways. Chances are that by the time you get to the end, you will be marveling at what you have just played.
Dead Cells
Let's move from one side scroller to another. Dead Cells is a game that does not have any checkpoints, and your progress towards the final boss is not saved in any way. However, this does not mean that the game is going to be frustrating or boring.
Instead, there are certain parts of the game that carry over every single time you die and have to restart the game. These include hidden paths you have unlocked and abilities/weapons for your hero. This makes each playthrough completely different from the last, and also provides a very interesting and unique world for you to explore.
While the format of the game means that the story has to take a backseat to the gameplay, there is enough action in Dead Cells to even make Jason Statham wish for a break. Compared to Ori and the Will of the Wisps, we would recommend going for Dead Cells if you are looking for a game with better combat. If you are looking for a better story, then Ori is the better choice for you.
Dying Light 2 Stay Human
The original Dying Light was already a great game that managed to do what most zombie games of its time couldn't: Provide a bug-free experience with fluid combat. Dying Light 2 comes out a few years after the original release and managed to improve on it in every conceivable way.
The world is much bigger than before. The graphics are obviously much better (obviously), and there is a lot more content in the game. The second iteration of the game also focuses a lot more on the story than the previous game, and the characters are a lot more developed to go along with it.
If you have played the first game in the series, you should definitely try Stay Human. Even if you haven't, you won't really feel left out in terms of the narrative, and this is a great game to play regardless of whether you are a fan of zombie games.
Assassin's Creed Origins
It is amazing how Assassin's Creed somehow managed to completely recreate the franchise every few years and still deliver an amazing game. Although Origins came out all the way back in 2017, it was an amazing game that is still worth playing today.
Origins is the first time the AC franchise is diving deep into ancient Egypt. The game has a brand new story, so new players will feel right at home. On top of that, the world reacts to the player's decisions in a completely dynamic way for the first time in the AC franchise. This means that every single playthrough has the potential to be different from the previous one.
The combat still feels like an Assassin's Creed game, although the weapons and mechanics are slightly different to accommodate the different settings of the game. Overall, we expect any fan of action-adventure games to find a lot to enjoy in AC Origins.
Red Dead Redemption 2
Come on, it is a list of the best action-adventure games for Xbox. You know Red Dead Redemption 2 is going to be on the list. Once a game has won over 175 game of the year awards, you know it is something that you have to try.
Red Dead Redemption 2 is set in 1899 right in the thick of the wild west. You are a gangster who starts out simply wanting to make a name for himself but soon discovers that his values conflict with that of his gang.
With a lot of choices left to the player, Red Dead Redemption 2 also allows you to experience the game in multiple playthroughs. However, it also has a very vibrant online mode where gangs can battle each other, players can engage in co-op missions, and a lot of trolling can take place all at the same time.
Batman: Arkham Knight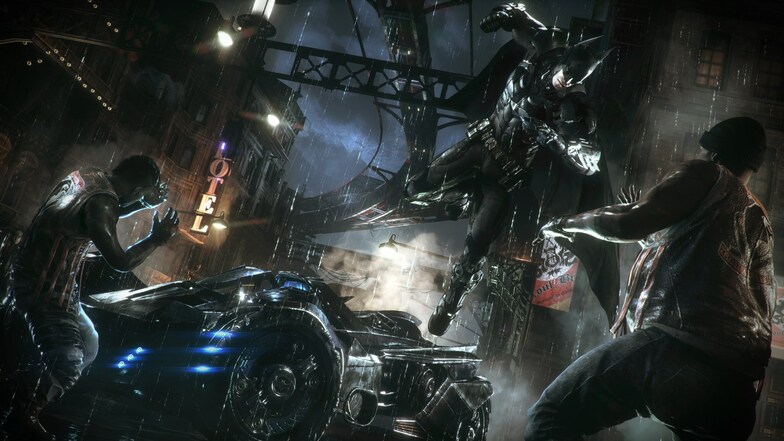 Batman games are known to be hit or miss. Some of them are considered to be amazing superhero games in every conceivable way, while others are best forgotten. Arkham Knight is for sure the former of the two.
Arkham Knight is the last game in the Arkham series. Obviously, it has you playing as Batman. However, there are new villains that you have to face this time, including Harley Quinn.
This was the first Batman game that allowed you to drive the Batmobile yourself. Once you couple that with the smooth combat mechanics and the shrewd storytelling, you realize that this might very well be one of the best superhero games of all time.
Dishonored 2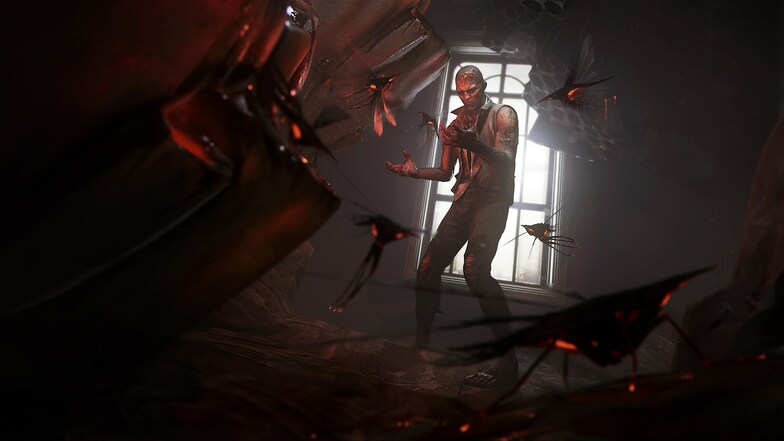 Just like Red Dead Redemption 2 and Dying Light 2, Dishonored 2 took everything from the first entry in the franchise and turned it up a notch. With over 100 game of the year awards, this is a game that any fan of melee combat should definitely play.
The game allows you to play as one of two characters. Once you are playing the game, it is completely up to you how you approach each mission. If you wish, you can choose to stay undetected and fight from the shadows. If you wish, you can go all-out and attempt to fight each enemy in a battle of skill.
The story is a tale of revenge that will keep you on the edge of your seat throughout. The good thing is that since you can play two characters in the game, you can experience the story at least twice through different viewpoints.
Control
Control is a game where you assume the role of Jesse Faden. She works for an agency known only as the Bureau, and she has been appointed its director recently.
Now, there is a new threat that could potentially destroy New York. Since it is the Bureau's job to deal with all things supernatural, it falls to you and other agents working under you to discover exactly what is going on.
As the story unfolds, you get to engage with all sorts of supernatural entities, witness experiments and discover the role of the threat.
NieR: Automata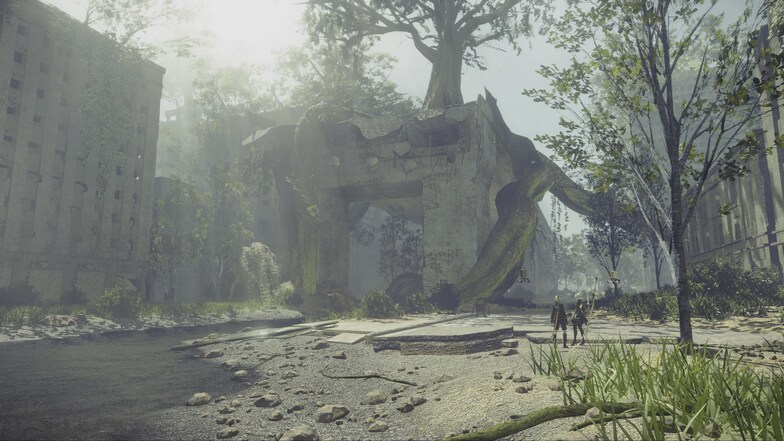 NieR: Automata was on our list of the best JRPGs for Xbox Series X and S. It is one of the few JRPGs that borrow heavily from Western elements and does not use a turn-based combat system. That is good news for us, as it allows us to place it on this list.
In the game, you get to control YoRHa Androids who are tasked with saving the world. The game starts out slow on the story front, with most of your time being spent trying to repel an endless wave of enemy machines. However, you soon start to discover exactly what is going on and what it is going to take to save the world.
Blackwind
Blackwind is one of those rare games that are extremely well made but marketed so terribly that very few people get to play them. It is a top-down sci-fi shooter that places you in the shoes of a teenager trying to repel an alien invasion (in a war robot known as a Battle Frame). We know the story seems cringeworthy, but there is a lot more substance to it. Trust us!
The main objective that you have is to find your father. However, you also do not know how to properly operate your Battle Frame. As such, it takes time until you begin to get the hang of things. Once you do though, you have access to a plethora of play styles.
Despite its top-down nature, there is a lot of depth to the combat in Blackwind. The enemies are actually smart, and you will need to think carefully about how to win each battle before you engage.
FAR: Changing Tides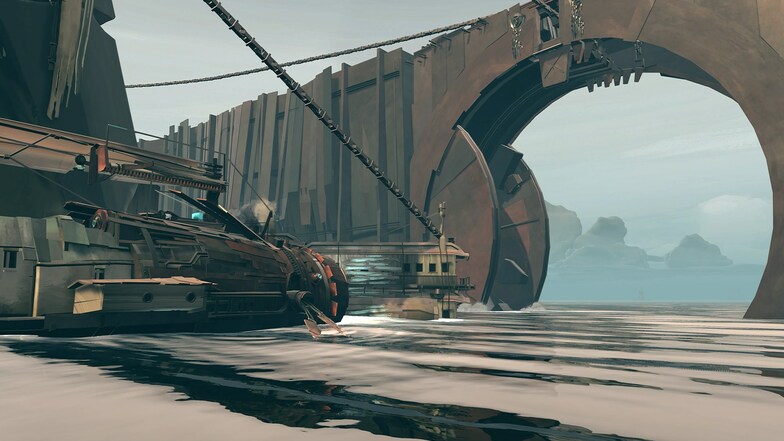 It is extremely rare for a puzzle game to have a story that is as meaningful and as interesting as the one FAR: Changing Tides has.
You get to play the role of a boy who is on the lookout for a new home. All you have with you is your ship, and the two of you will need to traverse through a lot of places before you can finally find a place that is worth settling down in.
The game is designed to be a very slow, meditative, and relaxing experience. While some people may not like the slow pace of the game, we believe it ends up making for an adventure that everyone will interpret differently. What's more, the few moments of action in the game appear to be a lot more significant due to the standard pace of the game being so slow.
Outbreak: Contagious Memories
Outbreak: Contagious Memories is a puzzle horror game that places you in the shoes of a woman named Lydia. After a bunch of people awake in an abandoned warehouse, Lydia is left behind and has to fend for herself.
There are a lot of zombies and other threats that you will have to face in order to escape from the warehouse. However, you will also have to simultaneously manage the scarce resources available to you. You may have a gun, but do you have enough bullets to take down the enemy in front of you?
Outbreak is also a great game to play in co-op mode. The game can be played in split screen too, so you can have someone to share all the jumpscares with.
The Flame in the Flood
When it comes to the art style, The Flame in the Flood is one of the best survival games we have ever seen. The game takes the standard survival formula and flips it on its head.
The Flame in the Flood takes place during a flood, and you are in control of a little girl. All you have with you is your dog and a raft, and you have to use the two of them to ensure your survival. You can use the raft to travel down the procedurally generated river, ensuring that each playthrough of the game will be completely different.
Apart from that, you have to make sure that you stay healthy, avoid all the wildlife, and make sure that you manage to craft the tools and scavenge the resources necessary to make survival easier.
Rise of the Tomb Raider
Rise of the Tomb Raider is the next game on our list of the best Xbox Series X and S action-adventure games. Tomb Raider is generally a franchise that has played a pivotal role in developing this genre, and it comes as no surprise that the newer games in the series are still commanding legions of fans.
Chances are that you are well aware of how the Tomb Raider games are played. You are in control of Lara Croft, and you are searching for treasure. Of course, the story is much deeper than that. However, what we like about the series is that the combat takes a secondary role. Exploring and navigating the treacherous terrain that Lara always seems to find herself in is the first problem that players usually face.
In Rise of the Tomb Raider, you get to wield all the classic weapons that Lara Croft possesses, such as her combat arrows. There are also a lot of new additions to the game, including movement and combat mechanics that allow you to be a lot more creative in how you progress through the game.
Song of Iron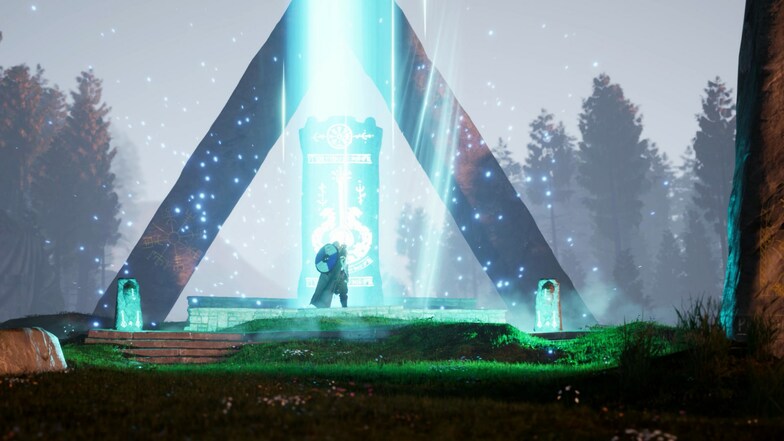 If you are looking for a game that is a lot of action but mixes in a little bit of adventure into the mix, Song of Iron is the game for you.
The basic goal that you have is simple: You need to find the temple of the gods in order to save your people. Between where you are and where you need to be, there lie endless enemies that you must defeat.
You will not only have to fight other people but also monsters and the elements of nature itself. On top of that, there are certain fights where you may not be able to defeat the enemy. When that happens, you will have to sneak past the enemies without arousing any attention towards you. This makes for a great game that will have a large amount of action but also silent moments that will keep you on edge.
Hollow Knight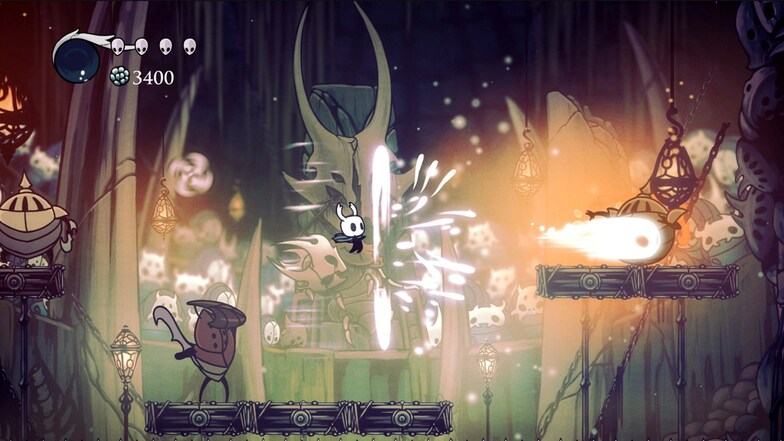 The thing that instantly stands out about Hollow Knight is the fact that the developers have managed to create a game that is a side scroller but does not look dated in any way.
Even though the game uses traditional 2D technology, the art style and animations make the game appear almost completely different from other side scrollers on the market. What's more, the gameplay allows the player to make as many decisions as possible to influence their story in their own way.
When it comes to combat, Hollow Knight may seem a bit simple at first. However, the enemies quickly get tougher, and you will need to come up with increasingly creative ways to defeat them. Luckily, you can equip different items to change the way your character behaves during both combat and exploration. With surprising depth, we would recommend Hollow Knight to basically every single fan of the genre.
The Evil Within 2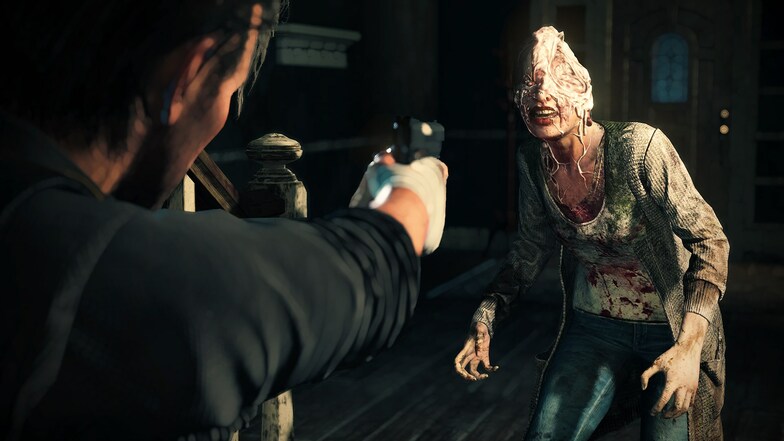 The Evil Within 2 is one of those titles that looks more like a movie than a game. This is not only due to the way the cutscenes are set up. The writing is also spot on and provides a narrative that is both gripping and thought-provoking.
The Evil Within 2 is a survival horror game, one of the few on our list of the best action-adventure games for Xbox Series X and S. Your name is Shinji Mikami, and you need to dive deep into the hellish world of STEM in order to save your daughter.
You are free to explore the world at your own pace, but going too fast may leave you unprepared in the face of adversity. As such, you must manage your resources and take a measured approach to get to the end of the game. While you have limited ammo, fighting the enemies head-on will require the utmost skill. This means that you will probably have to duck and weave your way through a large portion of the game.
Whatever you end up doing, chances are that you will be on the edge of your seat waiting for the next jumpscare until the end.
Okami HD
Okami HD is one of the most unique games ever made. This is mainly due to its art style, as it is a fascinating dive into the Sumi-e ink style that has not appeared in a lot of other games. In fact, we think Okami HD may be the only major release (it certainly is on Xbox) that makes use of this visual style.
As for the game itself, you are a goddess who inhabits the body of a wolf. As is the case with many games that have Japanese heritage, your main goal is to try and save the world. In Okami HD, the villain is known as Orochi. With eight heads and a single goal of making sure that the world lays in waste, it is up to you to battle all the way up to Orochi and stop him before there is nothing left.
Praey for the Gods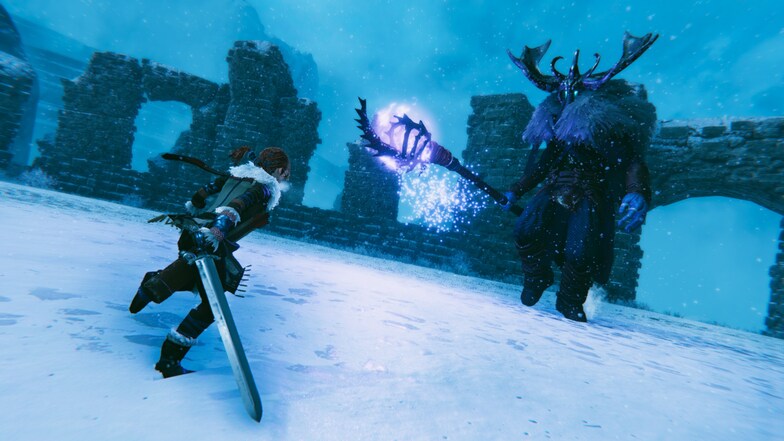 Praey for the Gods is a game that is set in an austere world where the winter never ends. Now, you have been sent to finally figure out why that is the case and to end the winter once and for all. In order to do that, you will not only need to win all of the boss fights against the antagonists, but you will also need to survive from one fight to the next.
The game allows you to climb on everything, including the very monsters that you are fighting. While there is a lot of fighting in Praey for the Gods, you will also spend a lot of time exploring the world and crafting items that will help you in your bid to survive.
With a non-linear story that allows you to play the game however you want it, Praey for the Gods has a ton of content for you to explore. The only thing it lacks is the ability to play the game in co-op mode. While we understand that wouldn't fit in with the story, this is one of those games that would have been ideal for playing with a friend.
A Way Out
We just talked about how Praey for the Gods would have been perfect with a co-op mode. Well, the next game on our list of the best Xbox action-adventure games is called A Way Out. This is a game that can only be played in co-op mode.
Both of the players play the role of a prisoner. The two prisoners first have to escape from prison. However, that is only where the story begins, as the adventure that the two embark upon after making their escape will have a profound impact on their lives.
A Way Out can be played with someone over the internet or in split-screen mode locally. If you are looking for fast-paced games that require you to make quick decisions, A Way Out will definitely whet your appetite.
Dark Souls III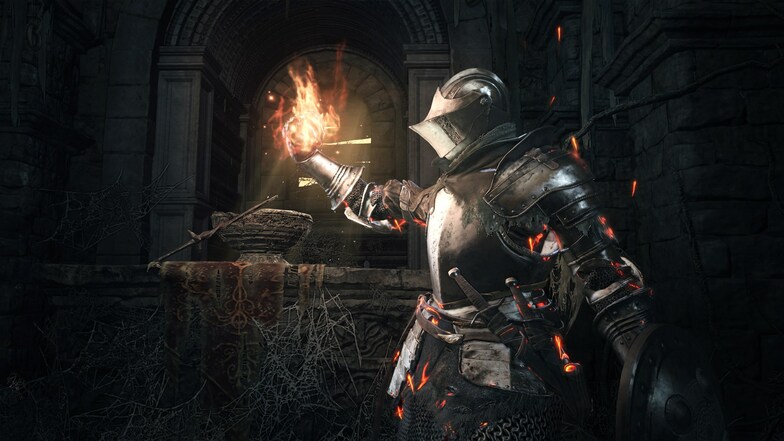 We are sort of getting tired of just how many times we have to include Dark Souls III on our lists of best Xbox games. However, anyone who has played the game and understood what it is about will know why it also makes this list.
Dark Souls III is an action-adventure game that primarily relies on its difficulty for entertainment. However, there are a lot of other games that are extremely difficult to beat as well. What makes Dark Souls different is the amount of thought that goes into making sure that there is a point to the difficulty. If the feeling of defeating a very difficult boss didn't make up for all the frustration, there wouldn't be any point in playing the game.
Of course, players looking for a similar experience can also just take a look at Elden Ring. However, Elden Ring is an open-world game. If you want a more linear experience, Dark Souls III may be the game for you.
Little Nightmares
Little Nightmares is a horror game like no other. The entire concept of the game is so unique that it makes you think about what was going on in the developers' minds when they came up with it.
The game focuses on nightmares that people have when they are children. Regardless of whether you are moving about in the dollhouse or taking a stroll through the playground, there will be horrors waiting for you at every turn.
The biggest threat that you have is the fact that you could be eaten by a corrupted soul (or a monster as a child would say) at any time. However, this fear is flanked by all the other things that children often fear. In the end, this makes for a really horrifying game.
Assassin's Creed Syndicate
Syndicate may very well be as modern as the Assassin's Creed franchise is willing to get. The game is set in London in the 19th century, right when the industrial revolution was in full force.
What is your job as London's resident assassin? To make sure that the city is a little fairer and a little more just at the end of the day. The story of the game has you search for the privileged few who try to take advantage of the helpless and take care of them.
One great thing about Syndicate is that you are not only in charge of yourself but have your own gang that can do your bidding for you. Throughout the game, you will strive to increase the size of your gang and defeat the Templars (who hold all the power).
Apart from providing weapons that are relevant to the time period, the game was also responsible for introducing new combat mechanics into the franchise. Chances are that you have already discovered those mechanics you have played one of the later entries in the franchise. Still, the setting of the game and the story make the game worth playing.
Darksiders II Deathinitive Edition
When we talk about the action-adventure genre, is there a franchise that comes to mind before everything else? Chances are that you are thinking about the Legend of Zelda franchise. After all, it is responsible for basically catapulting the genre to the limelight.
Unfortunately, Legend of Zelda games are restricted to Nintendo consoles only. That said, there are some games that attempt to recreate what the series has to offer, and Darksiders is one of them. This is why it was on our list of the best Zelda-like games for Xbox Series X and S.
In Darksiders II, you get to do all the things that you would do in a Zelda game. There are a lot of dungeons to explore, treasures to be found, and enemies to be killed. While the story and the general theme of the game are much darker than anything found in the Zelda universe, the overall experience still doesn't seem far off.
Final Fantasy XV
We just talked about the Legend of Zelda franchise, so let's talk about another game that has had a huge impact on the genre. The Final Fantasy series has always had a very loyal fanbase. It wasn't always possible to play the series on Microsoft's consoles, but that has changed in recent years.
Final Fantasy XV is not considered to be the best game in the series, but it is an amazing game in its own right. You play the role of Noctis, and you have one job: To reclaim the land of Lucis, of which you are the rightful owner.
You are not alone in this quest, so you will have a party to manage throughout the story. Luckily, we highly doubt that you will feel like you are missing out on the story if you haven't played any of the previous games in the series. XV's story stands on its own, and we would recommend it as a great entry point into the Final Fantasy franchise.
Alien Isolation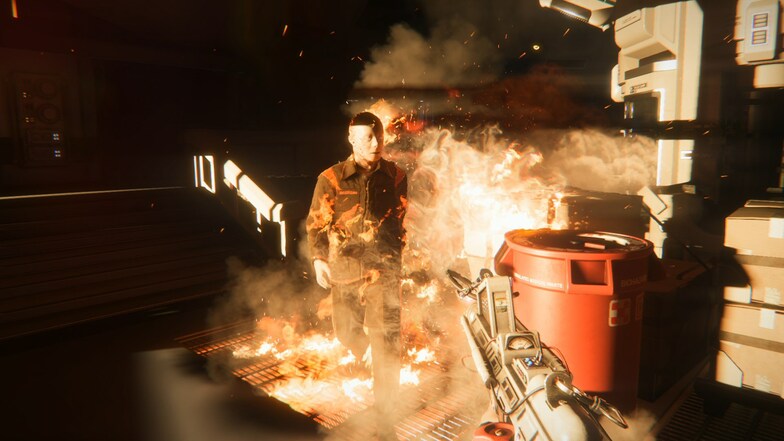 The Alien series, in general, has got the hang of how to create a good survival horror game. The previous entry in the series did a great job of balancing the survival aspects with the horror, and Alien Isolation is no different.
The story takes place roughly 15 years after the events of the previous game. Unlike Final Fantasy XV, you may feel a little lost if you have not played Alien. However, you will still be able to make sense of what is happening as you try to survive in the dire world of the game.
When it comes to gameplay, Alien Isolation does not innovate in any meaningful way. You still have to scavenge for resources and spend most of your time avoiding enemies. While you do have access to ammo, you will want to save it only for the greatest of emergencies. What Alien Isolation does very well is optimize the single-player experience to appear extremely balanced. As such, we would recommend it as the perfect alternative to The Evil Within 2.
Life is Strange
Although the original Life is Strange came out a long time ago, it truly was a game that has not been replicated since. Everything from the characters to the story, ambiance and soundtrack was on point.
While you get to play multiple characters in the game, the story primarily revolves around Max. Max is a girl who has recently discovered how to time travel. While she begins with the aim to only use her powers for good, she soon realizes that she is forced into situations where she must travel through time for her own benefit and safety.
There isn't a lot else to say here, except that the game's story will transfix and enthrall you. While it does feel a bit linear, it is better to think of Life is Strange as a film rather than a game.
Watch Dogs 2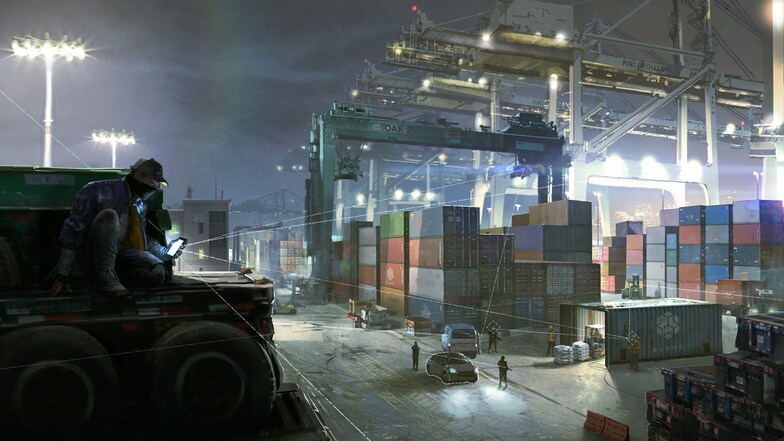 While the second iteration in the Watch Dogs franchise did not make nearly as much noise as the first one upon release, it is still a capable game in its own right.
Your name is Marcus Holloway, and you are living in the San Francisco Bay Area. It is up to you and a bunch of other hackers to hack into ctOS 2.0, an OS used by criminals to control large portions of the population.
While the game's multiplayer mode never took off, we would recommend playing the campaign of Watch Dogs 2 in co-op mode. The game's story is a bit dense in certain places, and having someone else with you may help you understand the game in a better manner.
Hotline Miami
Although Hotline Miami was released on the Xbox in 2019, everything about the game screams 'classic'. The graphics make the game look at least a couple of decades old, and the gameplay is so raw and unfiltered that it is difficult to imagine a studio putting together a game like this in modern times.
The game is set in 1989 Miami, and you find yourself on a murderous rampage due to the messages on your answering machine. Nothing is clear to you at the beginning, and things only get hazier as you progress through the game. However, you are always outnumbered, and there is nothing you can do but take down everything in your path.
Dragon Age: Inquisition
We have already had a game that dealt with fighting the Templars on our list of the best action-adventure games for Xbox Series X and S. It seems that the Templars make for good villains, because that is who you are going to face in Dragon Age: Inquisition too.
Your job in the game is to prevent an all-out war from breaking out in Thedas, the imaginary land that the game is set in. With numerous factions at each other's throats, you will soon realize that a large part of the chaos is attributable to a select few people, and it is up to you to stop those people from wreaking havoc across the land.
Your adventures will have you fight both humans and all sorts of other creatures. With a dynamic world, every major decision you make will have some sort of impact on how the events in the game play out.
Cuphead
Cuphead is a game that can only be described as strange. Set in the 1930s, the game primarily revolves around boss battles. You get to play as Cuphead or Mugman (depending on whether you are playing the game alone or in co-op mode).
Most of the game will be spent moving around trying to avoid attacks by the enemy bosses. During this time, you will try to squeeze a few hits and wear the boss down in a slow and gradual manner. Cuphead is considered to be an extremely difficult game, so chances are that it will take you a few hours before you begin to get the hang of it.
While the game lacks in terms of depth when it comes to the story, the gameplay more than makes up for it.
Sunset Overdrive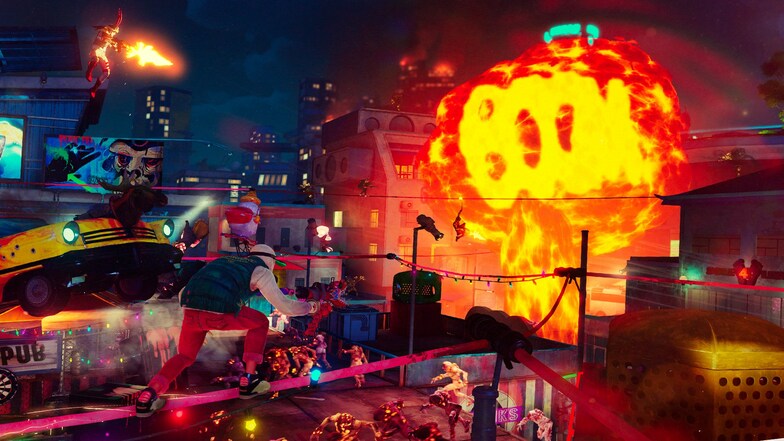 Sunset Overdrive is a game that takes a bonkers idea, combines it with some more bonkers ideas, and ends up with a game that can only be described as bonkers.
The year is 2027, and Sunset City is about to be destroyed due to an energy drink that has turned the residents of the city into mutants. Now, it is up to you to save the city, and you will do so by performing tricks throughout the city while simultaneously shooting anything that does not look like a human.
While the game's graphics are beginning to show their age, Sunset Overdrive is almost as unique as a game can get. As such, this may be the perfect game to play if you are bored with everything else that you have in your library.
Metal Gear Solid V: The Phantom Pain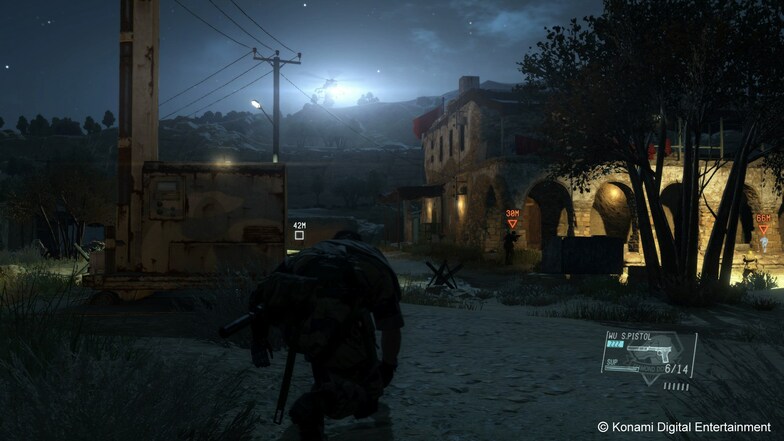 Metal Gear Solid was not a franchise that was always available on Xbox. However, MGS V more than made up for the lack of presence of the series before.
The Phantom Pain takes place in the year 1984, around nine years after the events of Ground Zero. You once again take control of Solid Snake and other characters as witness Hideo Kojima's masterful storytelling, long cutscenes, and commentary on the psychology of warfare.
There is no reason to go into a lot of detail here. When it comes to the Xbox, this is the best MGS game you can play.
Resident Evil 7: Biohazard
Even though Resident Evil Village is overall a better game than biohazard, we think that the seventh entry in the Resident Evil series is a better action-adventure game than its newer counterpart.
With biohazard, you get a standard Resident Evil experience. There is combat, there is fear, and there is a story that will have you begging for more. The developers placed a special focus on immersing the player in the game, and it shows through the 'Isolated View' feature.
For what it's worth, the Isolated View only leads to the game being scarier than it was before. Still, biohazard will be right up your alley if that is what you are looking for.
Tom Clancy's Ghost Recon: Wildlands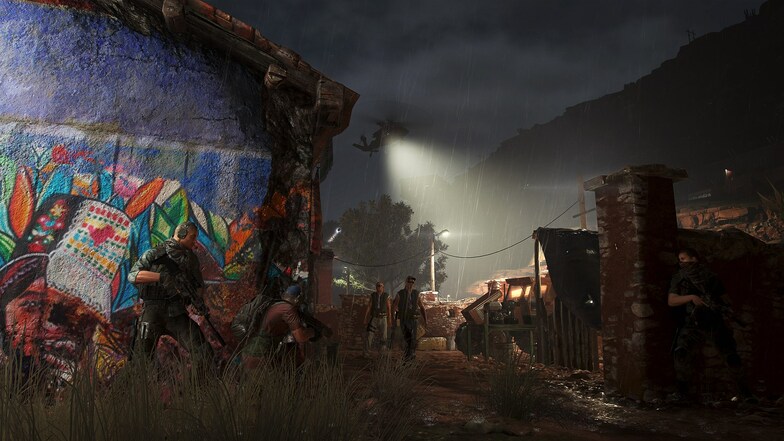 Ghost Recon: Wildlands is the last game on our list of the best action-adventure games for Xbox Series X / S. The Ghost Recon series has always handled adventure very well, especially considering how it allows you to traverse vast landscapes and take the game on at your own pace.
In Wildlands, you have to take on the cartel in Bolivia. You can do everything from exploring the landscapes of the country to trying to finish the game as soon as possible. With tons of gear at your disposal (and more that can be unlocked by progressing in the game), there is a lot of content in Wildlands.
Chances are that if you end up liking the game, you will end up spending hundreds of hours on Wildlands before becoming bored. All the side quests and online features provide you with a lot of stuff to do once you are done with the main story.