Japanese games have started to thin out on Xbox in recent years. However, that does not mean that there still aren't a lot of them available on Microsoft's consoles.
The draw of Japanese games is obvious. For the most part, people prefer to play them because their storylines are completely unique from almost anything else in the market. Deeply entrenched in the Japanese culture, they often focus on suffering, sacrifice, and comradeship in a way that only Japanese writers can do so.
While Japanese developers may have begun prioritizing other consoles in recent years, we still managed to find games that were absolutely amazing and could be played on Xbox Series X and S.
After going through all of them, we have gone ahead and compiled a list of the 18 best Japanese games for Xbox Series X / S.
Resident Evil Village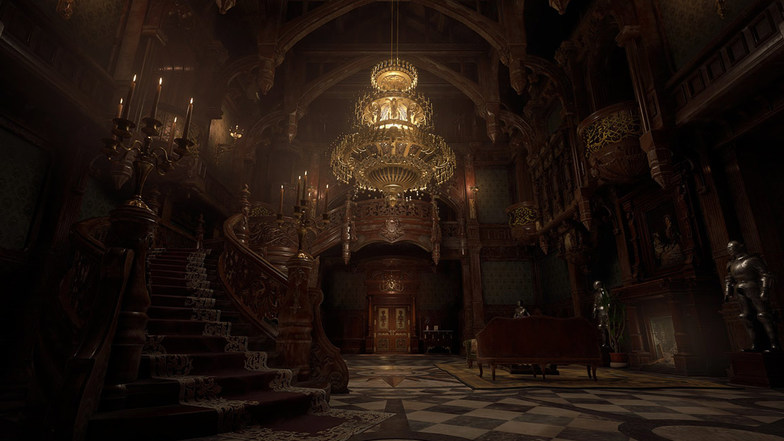 Resident Evil Village is one of the best games in the iconic Resident Evil series. Its story is extremely complicated, but it has one of the best endings in the game. It is for this reason that it was a part of our list of the best single-player campaign games on the Xbox.
Resident Evil is a game that combines horror with adventure, and it does a great job of it. However, just remember that you may not like the game if you are not into the horror genre.
Village has a brand-new storyline, so it is the ideal game for players that have wanted to try the series but did not want to be lost when they jumped in. With stunning visuals, Resident Evil Village is a game that any fan of Japanese games should try.
DRAGON BALL XENOVERSE 2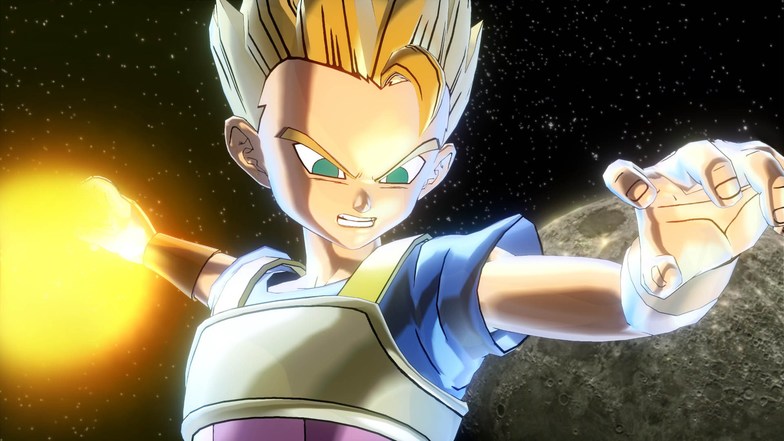 We understand that DRAGON BALL is not everyone's cup of tea. However, if there is one game you should try in the series, it is this one. Traditionally, most of the games in the series have been out and out fighting games, with players picking a character and trying to defeat their opponent.
In XENOVERSE 2, players get to create their brand new characters and train them from the ground up. As such, it is one of the only games that allows you to build your own fighter and pick your own moves. While fighting is obviously still an integral part of the game, it takes a backseat to the story and customization in this game.
To fully enjoy the game, players will need to be aware of the story from the anime. However, the game mechanics alone are enough to warrant players trying this game. There is also a lite version of the game that allows you to try out some of the main features without having to pay anything (including online matches).
Yakuza: Like a Dragon
It seems that Like a Dragon is a game that is a part of almost any 'best of' lists we do for the Xbox. It makes sense, as the game managed to surpass anything in the series that came before it.
In perhaps what is one of the most genre-defying games ever made, the developers managed to include everything from fighting in an over-the-top manner to a story that tackles serious issues in a lighthearted manner.
Regardless of whether you have played a Yakuza game before, Like a Dragon is guaranteed to astound you. There is also a lot of extra content that you can try once you have completed the campaign.
Tales of Vesperia: Definitive Edition
Tales of Vesperia was also on our list of the best JRPGS on the Xbox Series X and S. This is a game that was initially released a long time ago, but the Definitive Edition adds new content and remasters the graphics for a modern look.
The main thing to love in Tales of Vesperia is the combat. Rather than using the traditional turn-based combat found in JRPGs, Tales of Vesperia's combat is in real-time, and boy is it fast. With mechanics that are easy to learn but difficult to master, you will probably find yourself spending hours learning everything about the fighting as you move through the story.
There is also a co-op mode, so it is a perfect game to play with a friend.
Lost Odyssey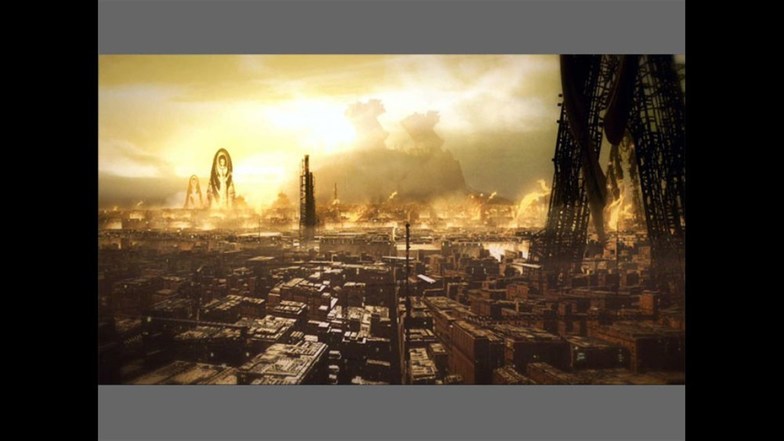 Don't let the graphics fool you. Lost Odyssey may have come out all the way back in 2006, but it is just as fun now as it was back then.
Lost Odyssey is generally regarded as one of the greatest JRPGs ever, period. With one of the most in-depth and engaging storylines ever to be seen on the Xbox, Lost Odyssey is the game that we recommend to everyone who doesn't understand why players love Japanese games so much.
Once you begin playing, the dated graphics and combat system fade into the background. All you are left with is one of those rare experiences that you remember for a long time to come.
Rise of the Third Power
Rise of the Third Power is an indie game that bases itself on all the problems that led to the beginning of the second world war. While the game is set in a fantasy world, it is easy to make the connections between the factions in the game and the allies and axis powers.
The game itself is retro-themed and places you in the shoes of someone who believes the great war can be stopped when everyone else considers it inevitable. The game emphasizes its story, but there is a lot of exploration to do as well. Since Japanese indie offerings are few and far between on the Xbox, Rise of the Third Power is worth a shot.
Yakuza Remastered Collection
While we already have a Yakuza game in the series, the Remastered Collection is ideal for players who want to check out the roots of the games but with higher fidelity. It is available to be played in 60 FPS at 1080p and offers all the features that the game is famous for. There is also a lot of new content that originally was not a part of the Western release.
Do remember that despite the remaster, the graphics still look quite outdated. The gameplay, however, has always been so unique in the Yakuza series that it will be hilariously entertaining for anyone who hasn't tried the series before.
Ghost Sync
A lot of Japanese games tend to focus on a retro style, and why not? Throughout history, Japanese developers have managed to put out some of the greatest games that succeeded without the help of advanced and realistic graphics. The popularity of the Nintendo Switch bears proof, and so does Ghost Sync.
The game begins with a girl fighting off beasts, but quickly evolves into a story that will determine the fate of the world itself. The combat is unsurprisingly turn-based, and there is a rich world full of colorful characters for you to explore along the way.
Dark Souls III
Another game that seems to be a part of almost every single list we do of the best Xbox games, Dark Souls III needs no introduction. You will go through 'frustrating' levels trying to fend off enemies until you get to the boss. There, you will discover the true meaning of the word, followed by an enormous sense of accomplishment once you clear the level.
Dark Souls III is a great hybrid of Japan and the West, borrowing heavily from both to create a perfect hybrid. While all three games in the series are worth checking out, Dark Souls III is the one that looks the most updated and modern, and thus makes our list of the best Japanese games for Xbox Series X and S.
NieR Replicant ver.1.22474487139…
NieR: Automata was on our list for the best JRPGs. On this list, however, we are including its prequel. It doesn't change much of what was great about the first game in the series, but rather expands upon it and gives fans of the series more content to play through.
The game originally came out in Japan in 2010 but has been updated with modern graphics and additional content. It is an amazing game to try out regardless of whether you have played Automata or not.
Astria Ascending
Astria Ascending is a JRPG that makes you go through various different environments including cities, dungeons, and the wilderness. There are a lot of things to do throughout the game, including more than 200 monsters to kill.
The game stays true to its JRPG roots but managed to add enough modern elements to make it seem like it's something different from all the retro-themed JRPGs. As you would expect, the story is rife with twists and turns, and each betrayal will have you asking for more.
CODE VEIN
CODE VEIN is one of those games that often flies under the radar, but it really shouldn't. The game gives you a lot of customization options, and it is possible for you to change your class and your loadout at any time.
The best thing about CODE VEIN is that it manages to provide a challenge to the player without seeming too difficult. The progression feels a bit linear, but that is something you have to stomach in the name of the story. Those who find the game too easy can simply hop into the multiplayer for an additional challenge.
CODE VEIN is a dungeon crawler at its core, but it doesn't feel like one. The story is filled with tragedy and is backed by an expansive multiplayer mode that is extremely fun. There is also the ability to play the game in co-op, both with another friend or with AI.
Touhou Luna Nights
Touhou Luna Nights looks like something straight out of the 1990s, but you won't feel much nostalgia when playing it. This is because there is enough to do in the game to keep your mind away from everything else.
Touhou Luna Nights is equal-parts exploration and action. There are a lot of areas for you to go through, but there is an enemy waiting at every turn. The combat mechanics are a bit difficult to pick up at first, but the game becomes vastly more enjoyable once you get the hang of them.
It is unclear what the story is about at the beginning, but you discover more about the world as you play through the game. This makes for a mystery with a surprise ending, making this a game that is quite different from most other Japanese titles currently in the Microsoft Store.
DRAGON QUEST XI S: Echoes of an Elusive Age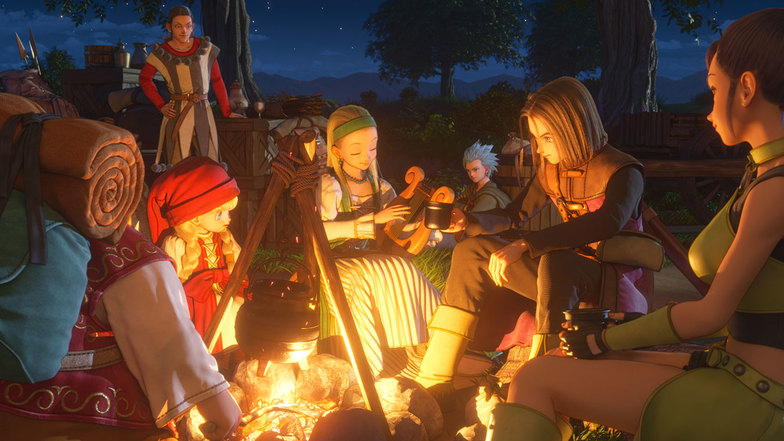 This game may very well be one of the greatest JRPGs of all time on the Xbox. The main area where it excels is the amount of content it provides. Players have the option to switch between 2D and 3D modes, and the world is large enough that you may never fully explore it.
Of course, the story is the backbone of the game, but the combat is nothing to slouch at either. You get to build a team of fighters that are with you at every turn. You fight enemies that are progressively harder to beat, and there is enough content here for over 100 hours of gameplay.
Monster Hunter: World
Monster Hunter is one of the first words that come to mind when you think about Japanese games. This is a series that has been around for a long time, with each game taking a few years to make. Monster Hunter: World takes things to the next level, offering vast areas to explore and innumerable monsters to slay.
With updated graphics, the game provides more content than perhaps any other game in the series. It is very easy to form a party with your friends too, making this one of the best multiplayer Japanese games on Xbox.
It is safe to say that Monster Hunter: World eclipses every other game in the series, and is worth a try no matter what kind of games you are into.
Tales of Arise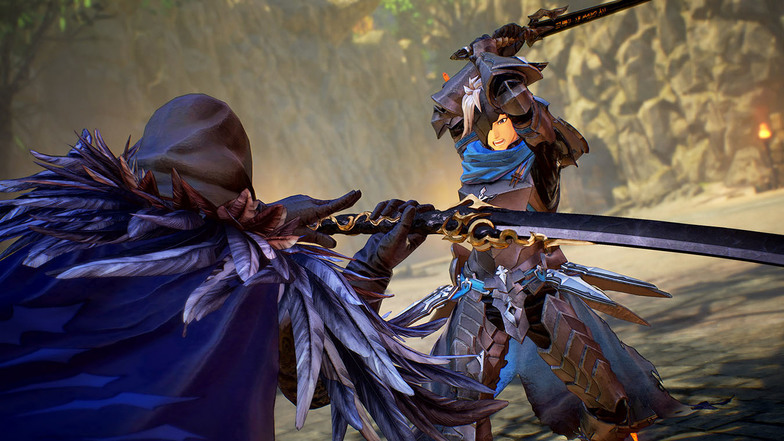 The first thing that you immediately see when you load into Tales of Arise is how gorgeous the graphics are. They tend to take a slightly more realistic approach than most other games on this list, but they still seem animated enough to make the game feel like a JRPG from the very first glance.
The story is one of hope, ambition, and freedom. Your kingdom has been ruled by tyrannical overlords for the last 300 years, and it is up to the two of you (the main characters) to regain control.
There is a vast amount of exploration to do, and the real-time combat has enough depth to prevent it from becoming a boring endeavor right to the very end. Of course, the main draw of the game is once again its story, with the game delivering a robust and contemporary 'Tales of' experience.
Cris Tales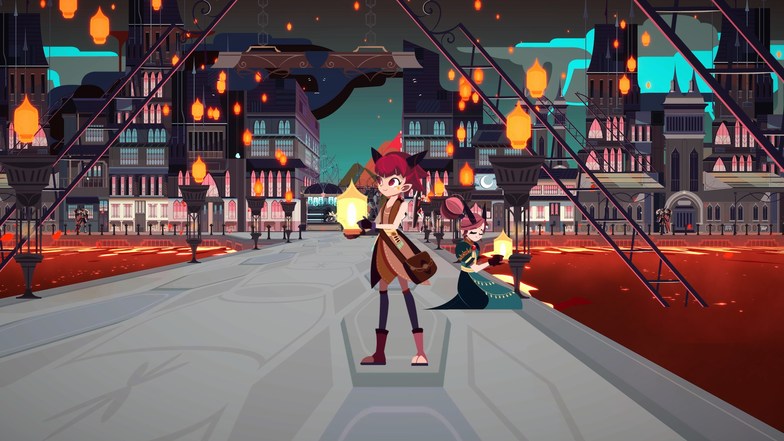 With an art style that somehow manages to appear both dark and adorable, Cris Tales is a JRPG that flips the genre on its head. The players can see through time and work out how their decisions have affected subsequent events in the game. This creates a unique yet exhilarating game that doesn't feel like anything you have played before.
The story is still quintessentially Japanese, with you in charge of saving the fantasy world that your character lives in. Just remember that compared to other RPGs on our list of best Xbox Japanese games, Cris Tales provides little content. It is easy to finish the game within twenty hours.
Scarlet Nexus
The last game on our list of the best Japanese games on Xbox is Scarlet Nexus. This is a game that received extremely positive reviews upon release by users, and with good reason.
The real-time combat in Scarlet Nexus is swift on its own, but you also have the power of psycho-kinesis. This allows you to move and throw objects in order to use them to your advantage in combat.
The setting is sort of like Cyberpunk 2077 but set in Japan instead of the US. Once again, the story revolves around the world being close to an end and you trying to save it. The game is a part of the 'Tales of Vesperia' series, but the story is coherent enough to be played on its own.