Open-world games have been around for a few decades. For a long time, they consisted within their own niche, with only a few games such as Grand Theft Auto becoming really popular.
In recent years, we have seen a lot of game franchises shift toward an open-world setting. This is due to two main reasons. The first one is that gamers nowadays seem to want as many choices as possible. The second is that the hardware is now powerful enough for open-world settings to look downright gorgeous.
Open-world games allow for a lot more experimentation. They also allow developers to add additional content to the game that can keep players occupied after they have finished the single-player campaign. Because of this, there are now a lot of open-world games on the Xbox.
Here, we have combed through all of them and listed the 21 best open-world games for Xbox Series X / S.
Grand Theft Auto V
While we do think that there are a few games that handle the open-world concept better than Rockstar's flagship series, there is a simple reason GTA V is on top of this list: The kind of impact that the game has had on the genre is simply astounding.
GTA V has taken things to the next level. The main reason behind this is the online component, which allows you to do all the things you would normally do but with your friends. This basically allows for endless replayability.
Players can now do anything they want such as race each other, do missions together and engage in modded gameplay. The mods can be anything from allowing endless cash to those that force you to role play as a particular character. Quite simply, GTA V is one of the most complete open-world gaming experiences you can have.
Halo Infinite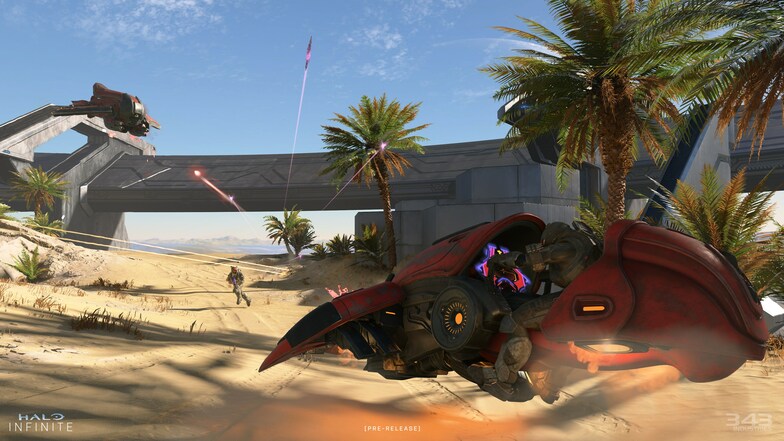 Halo Infinite is the first game in the series to go open-world, and it does a great job at it. After numerous fans reported that the games were beginning to feel a bit stale, Microsoft decided to make a Halo game that allowed players to do whatever they wanted.
In Halo Infinite, players can tackle the story missions at their own pace. Between them, there are a lot of additional things to do such as side quests. Of course, the online component is still there and is as great as ever. It is for this reason that Halo Infinite was also on our list of the best action games for Xbox Series X and S.
In many ways, we would consider Halo Infinite to be the ultimate Halo. It has taken all the best bits out of the previous Halo games, created an open world where you can experience them all, and created a near-perfect game.
Elden Ring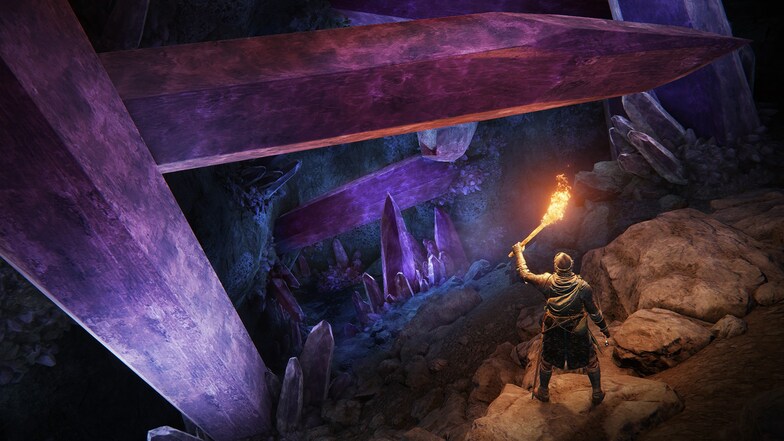 When it comes to reviews from critics, Elden Ring may very well be the highest-rated game that is ever released for Series X. It is for good reason too, as the game takes the Dark Souls formula and makes it spectacular.
Elden Ring is equal parts boss fights and equal parts exploration. There is a large world for you to discover, and there are challenges behind every corner. The difficulty of this game is something that we are sure many players would have a problem with. However, if you are someone who has enjoyed the Dark Souls series, you will probably love Elden Ring.
Lastly, we would be remiss if we did not comment on the graphics of the game. Optimized for Series X, you will be hard-pressed to find a lot of games that can match Elden Ring in terms of detail and visual fidelity. While there are other AAA titles that look just as good or even better, Elden Ring is right up there at the very top. As long as you are okay with the difficulty, you should try Elden Ring.
Dying Light 2 Stay Human
Dying Light was a good game, and it made use of the open-world concept quite well. However, Dying Light 2 Stay Human takes things to the next level. It makes use of the world quite well, as different areas have different levels of threat.
That said, we would say the main reason to play the game is the story. You get to meet a lot of characters, and they end up giving the world a much more lively feel than the first game did. This is why Dying Light 2 Stay Human was also on our list of the best single-player campaign games for Xbox.
Just like Elden Ring, Dying Light 2 has been optimized for the Series X and looks great in 4K resolution. Regardless of whether killing zombies is something that you enjoy doing, Dying Light 2 Stay Human is a game that you absolutely have to try.
No Man's Sky
No Man's Sky is the ultimate case study on how to care for your player base. The game had one of the worst launches ever, but the developers worked hard and released multiple patches to make the game what it is today.
No Man's Sky is now pretty much a space sandbox. You can do whatever you want. Explore planets, mine resources, craft items, upgrade your spaceship, and fight other players. If you can imagine doing something in space, chances are that it is possible to do that in No Man's Sky.
While the game has been out for a while and the graphics look a bit dated, the developers still release updates and patches regularly. As such, the game is worth a purchase as you can probably squeeze out a few hundred hours of gameplay from it.
NieR: Automata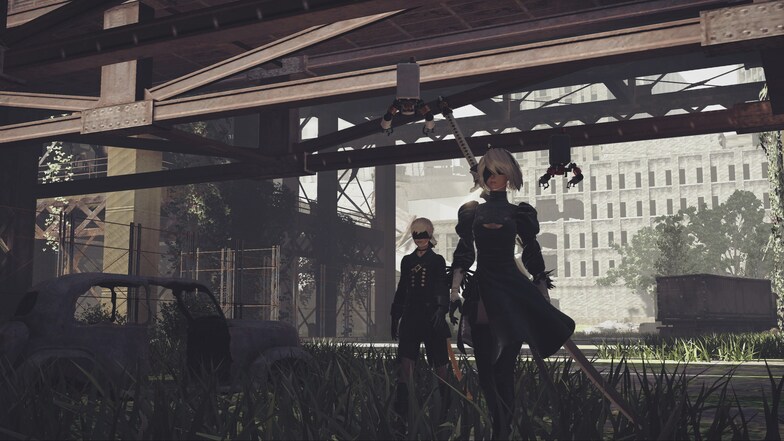 NieR: Automata was on our list of the best JRPGs for Xbox Series X / S. However, the game is not a JRPG in a complete sense. Instead, it borrows heavily from JRPG elements and fuses them with features traditionally found in Western RPGs to create a hybrid of the two.
Whichever way you want to classify it, the fact is that NieR: Automata is a game that is ridiculously enjoyable. The story is the classical JRPG tale of you trying to save the world, and the action combat is very complex.
The best thing about the game is that it seems to get better as you play through it. We are not sure if that is due to the story or because you begin to master the combat.
Whatever the case may be, we think NieR: Automata is the perfect open-world game for people who are looking to see what JRPGs are all about.
The Ascent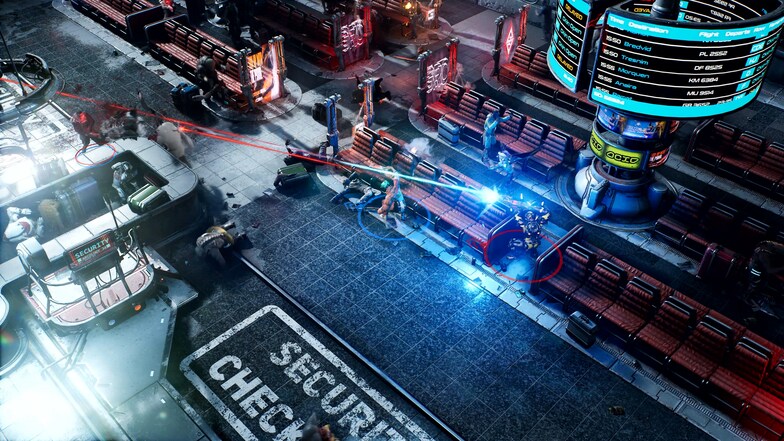 The Ascent is the next game on our list of the best open-world games on Xbox. It is the ideal game for players that like the Cyberpunk aesthetic, but are not huge fans of Cyberpunk 2077.
The game is played from a top-down perspective. You are free to explore the open world of the game and commit to the quests at your own pace. The one problem that most players have had with the game is that the actual size of the world is relatively small.
However, the advantage of the world being small is that it is extremely lively. There is a lot of stuff that you can do, and there are a lot of quests that will have you playing the game for hours and hours.
Assassin's Creed: Valhalla
Assassin's Creed has always done a great job of visiting and depicting different times of history. In Valhalla, you are going straight back to the Dark Ages to play as a Viking.
The main goal of the story is for you to hunt for glory so that you can earn a place in Valhalla, the Viking idea of heaven. Fighting is not the only thing that you will do in the game. You will also be responsible for building your settlement and gaining more power in the political landscape of the game.
Backed by amazing visuals and a cohesive narrative, the open world of Valhalla is alive with characters that you will definitely remember. Even though there have been some amazing Assassin's Creed games in the past, we think this is right up there with the very best.
Forza Horizon 5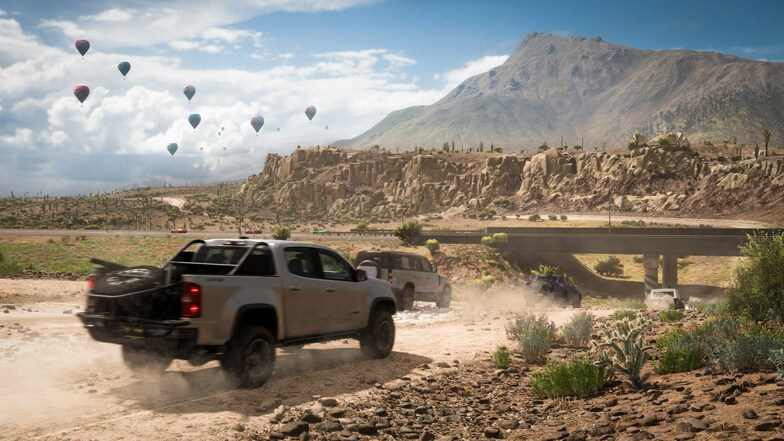 Forza Horizon has taken the racing genre and taken it to a scale that we didn't think was possible. With an open world that is large enough that it would take you almost forever to explore all of it, the game also has thrilling races and a large collection of vehicles to back it up.
Forza Horizon 5 not only has the right idea in mind, but it also manages to execute it almost flawlessly. This is why it made the list of the best racing games on Xbox Series X.
The large number of vehicles that you can drive in the game means that there is something for every kind of racing fan. While the vehicles are not completely realistic, there is a slight simulation element to the game. Certain cars are more difficult to drive than others, and you will need to change your driving style depending on the surface you are driving on.
Black Desert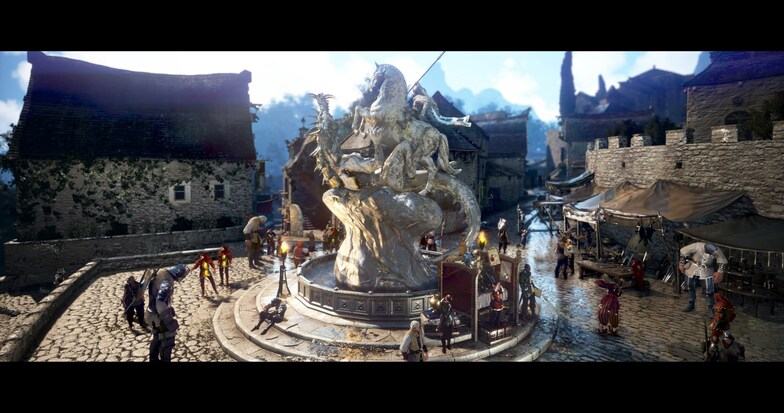 Black Desert is an open-world MMORPG that has a small but loyal fanbase. The game revolves around fast-paced combat and survival. Not only will you need to train your character in their fighting skills, but you will also need to level up your crafting, cooking, trading, and other skills in order to maximize your progression.
The game is set in medieval times, although it does not try to be historically accurate in any way. The story is not a key part of the game, and most of your entertainment will come from interacting and fighting with other players.
MMOs are few and far between on the Xbox, but Black Desert is a great game for fans of the genre who have not been able to find something that they like. Unless you absolutely want to play a game that has a great storyline, Black Desert is worth a try.
Sea of Thieves
Sea of Thieves is a survival game that you can play solo or with friends. Every time we talk about this game, we mention how this is a game that is meant to be played with other people, and we stand by it. Playing the game solo is simply too difficult as you will be at a disadvantage when facing other crews.
That said, as long as you can find other people to play the game with, you will find Sea of Thieves to be an amazing game. You can basically do anything you want in the online mode, but there are also two different storylines for you to play through. In fact, the storylines might be the only part of the game that we think you can play through on your own.
Sea of Thieves is constantly updated by its developers, so there is always new content for players to try. While the visuals look a little outdated, the gameplay and the chaos of the battles that take place make up for it.
Cyberpunk 2077
Despite all the hype surrounding the release of Cyberpunk 2077, we think The Ascent is a better depiction of the genre. That said, there is no doubt that Cyberpunk 2077 is a game where the ambition of the developers is visible for all to see.
We shouldn't have to explain what the game is about. Chances are that you have already heard of it. You play the role of a person who is in a city where anything goes. With appalling crime rates and everyone looking out for themselves, there is one saving grace: This is the land of opportunity.
With graphics that rival even the most gorgeous games currently available on the Series X, exploring the game's open-world in 3D is a delight. While the story is hit or miss and the combat isn't anything special, you probably won't mind as you gaze upon the city and explore it's every nook and cranny.
Microsoft Flight Simulator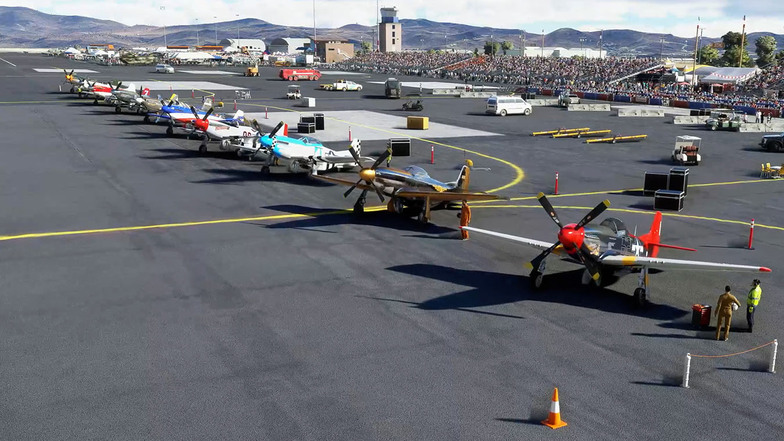 Microsoft Flight Simulator is by far the most realistic and comprehensive depiction of what it is like to fly a plane in real life. Once you have mastered the takeoff procedure and gotten your plane in the air, you are basically free to do whatever you want.
Now it is true that there isn't a lot to love in the game unless you are someone who actually enjoys the challenge of flying a plane. While there are specific missions and tasks that you can undertake, you will have to fly in a really controlled manner to complete them.
You can, if you want, just fly your plane randomly and go sightseeing. You can fly over your area and try to see if you can locate your own house. Or you and your friends can fly together and do whatever floats your boat.
Watch Dogs: Legion
Watch Dogs: Legion is the sequel to Watch Dogs. It does a good job of making the game unique enough that those who played the original will have something new to look forward to.
The game allows you to basically pick whichever character you want from a large available selection. Each character then has their own story and specialties which can be used while in-game. In the single-player campaign, you have to fight to save London from destruction.
In multiplayer mode, you can either play co-op with three other friends or take part in PvP battles. Both of these modes are extremely fun. However, remember that not a lot of people still play multiplayer, so you may have trouble finding matches at certain times during the day.
Maneater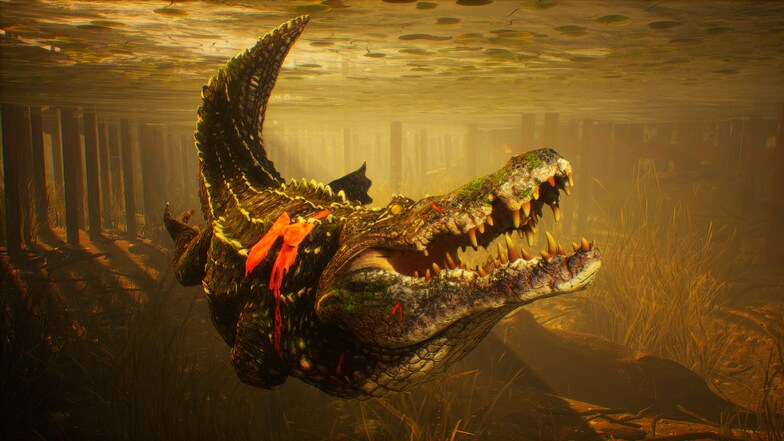 Maneater may be the funniest open-world game on the Xbox Series X, in its own sick way. The game places you in the role of a shark, and you have to slowly eat your way through your ecosystem.
The narration is performed in the format of a reality TV show, and there will be a lot of laughs along the way. You have to avoid those who want to eat you while simultaneously feeding on both humans and smaller fish.
Eventually, you become bigger and can chase larger targets. The game has been optimized for Series X and will run at 60 FPS at 4K resolution. If you are looking for a game that is both challenging and doesn't take itself too seriously, try Maneater.
Terraria
Terraria may very well be one of the most creative games ever made. It was on our list of the best indie games for Xbox, and that is because it is almost completely unique in what it offers.
The easiest way to describe what playing Terraria is like is Minecraft with more combat. You have access to a sandbox where you can basically do whatever you want. You build, craft, and fight your way through various levels where your only goal is to survive and hunt for glory.
If you want, you can play the story mode. Otherwise, you can simply hop into a sandbox and do whatever you want. With some of the highest user reviews in history across multiple consoles, Terraria is the ideal game for sandbox lovers.
Edge of Eternity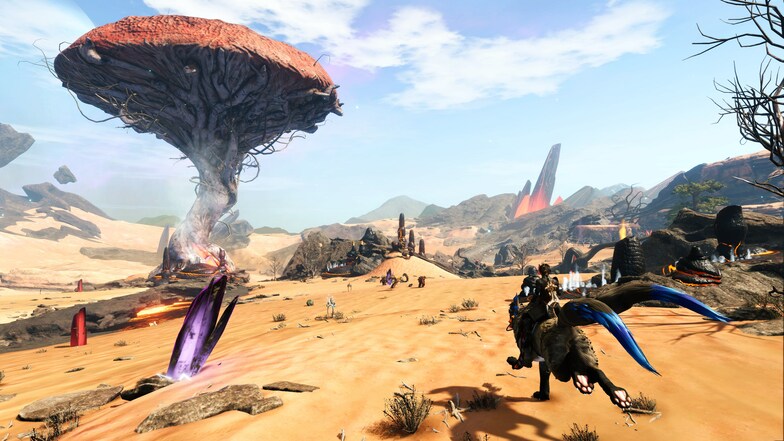 Edge of Eternity is the second JRPG on our list. When it comes to the story, this is as Japanese as it gets. You play the role of Daryon and Selene. The two of them face a problem known simply as The Corrosion, which has the potential to end the world as we know it.
The story is filled with one sad moment after another. However, your characters show signs of hope throughout it all and make the story appear extremely relatable despite its fantasy-based theme.
There are three things that we have to commend about the game: Exploration, crafting, and combat. The world is large and lively with characters. The crafting is complex but not to the point of overwhelming the player. Lastly, the combat is nothing special but is incredibly optimized and balanced.
Yakuza: Like a Dragon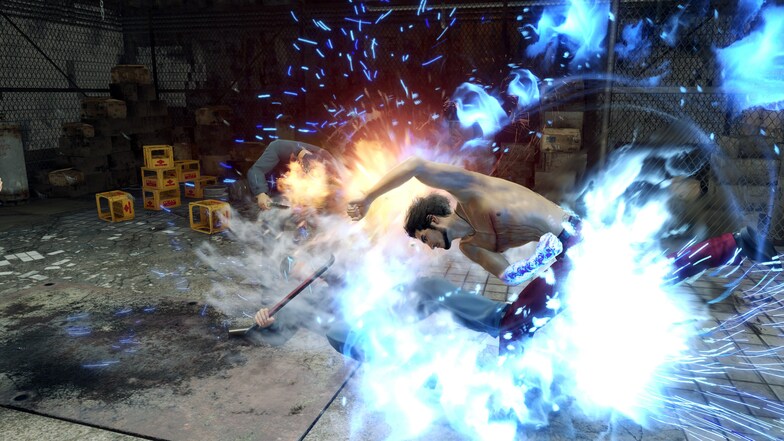 Just like Halo Infinite, Yakuza: Like a Dragon is a game that is very common on our lists of best Xbox games. This is because the developers have taken all that they could have learned from the previous games in the series and used it to create a game with very few flaws.
Like a Dragon has an impeccable story that is both sad, meaningful, and hilarious. It also has a large open-world setting that you are free to explore. The combat is now turn-based and requires a lot more strategy than the previous games. Overall, this is a great game for someone that wants to delve into the world of crime but does not like GTA.
Saints Row: The Third Remastered
Speaking of games to delve into if you like crime but don't like GTA, we have Saints Row: The Third. It is surprising just how similar it is to Yakuza in the themes that it explores. Both of the games are extremely over-the-top and encourage you to use your creativity to take out swathes of enemies.
The differences lie in the themes and the combat. Rather than using a turn-based system, Saints Row allows you to use fantasy weapons in combat that can only be described as having a little too much action.
On top of that, the game does not do nearly as good of a job in terms of the narrative. While there is a cohesive story that is fun to play through, you won't really be marveling at the writers when you are done with the game.
Although there have been newer games released in the series, we still think that the third entry is by far the best one. This is because it manages to be goofy without being downright insane. As such, some semblance of reality is still maintained within the games.
Lake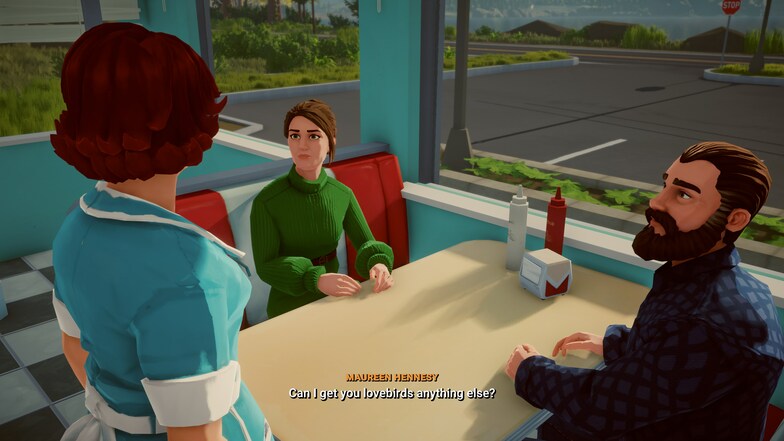 Having taken a look at two games filled to the brim with violence, let's take a step back and go for something a bit calmer.
Your name is Meredith Weiss, and you have just decided to visit your hometown for a two-week period. This is America in the 1980s, and your life in your hometown is almost completely different from your life in the city.
Over the course of two weeks, you will meet a lot of old acquaintances and make new friends. At the end of that time, you will have to make the decision to either go back to the city or stay in your hometown.
Minecraft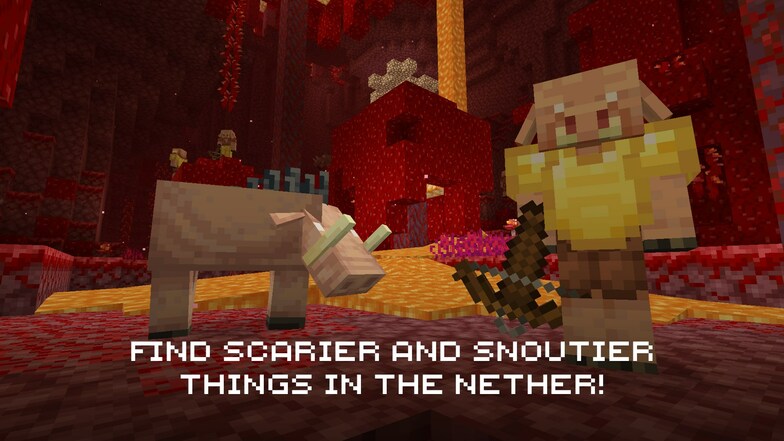 We began our list of the best Xbox open-world games with GTA V due to the impact it had on the genre. It is fitting that we end our list with a game that has had a somewhat similar impact.
Minecraft allows you to explore both randomly generated worlds and create worlds of your own. It is basically a sandbox where you can do whatever you want.
If you are not looking to create a challenge for yourself, you can simply hop into the survival mode where you have to look for resources and fend off enemies for as long as you possibly can. There is really nothing you cannot do in Minecraft, and that is the chief reason you should play it.