13 Best Military and War Games for Xbox Series X / S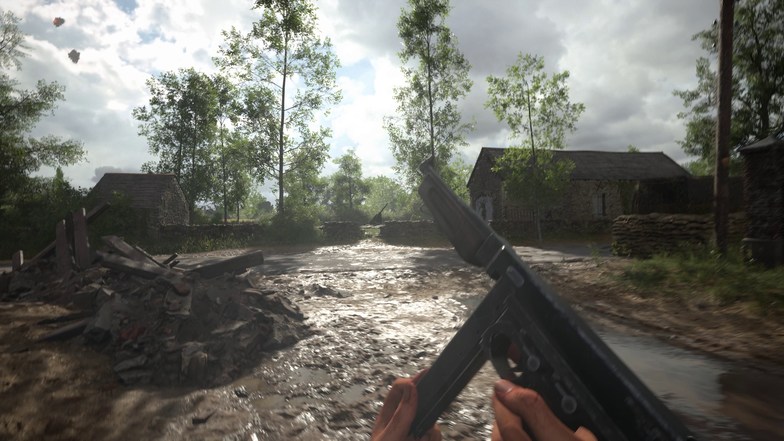 Image credit: Team17 / Microsoft Store
When people talk about military and war games, they don't actually mean shooters. Shooters may be about shooting guns, but they may also revolve around gang factions and not the actual military.
Instead, military and war games are all about armies taking on each other, terrorists, or another enemy. These games are slightly different because they usually tend to take a more realistic approach to combat as opposed to other shooting games.
Of course, fans of the genre will know that milsim games are to be found on the PC (for the most part). However, consoles also have quite a few realistic military games that allow you to experience immersive combat that is also realistic.
Here, we have listed the 13 best military and war games for Xbox Series X and S. Games that ranked on the list are at least somewhat authentic, offer a worthwhile war experience, and are fun to play.
Wolfenstein II: The New Colossus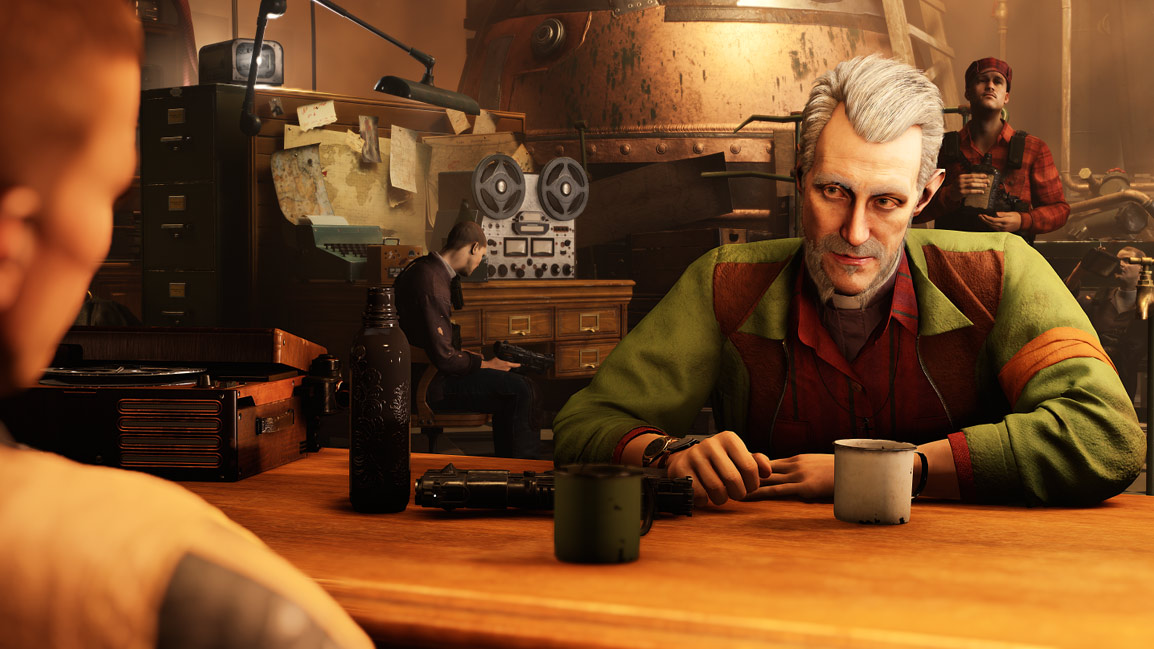 Wolfenstein II does not meet the realistic criteria, but what it does is offer a really interesting (and thankfully fictional) alternative scenario: What if the Nazis won the second world war.
You are BJ Blazkowicz, a member of the resistance hell-bent on taking down the Nazis once and for all. The combat makes use of futuristic weapons such as laser guns, and there are endless Nazis for you to mow down on your way to the end of the game.
What's fascinating about Wolfenstein II are the cutscenes. They can only be described as iconic. There is a scene where you get to meet Hitler as well, and it is something that is bound to live in your memory for a long time.
Of course, this is a war game that is set in an alternate reality. However, we found it to be a welcome break from all the hundreds of games that simply attempt to reenact battles from the Second World War.
Hell Let Loose
Hell Let Loose is pretty much as close as you can get to a milsim experience on Xbox. The game initially came out on PC and was then ported over to consoles.
Hell Let Loose is a multiplayer game that pits you in 50vs50 battles across some of the most well-known battlefields of the Second World War. The weapons are extremely realistic, right from the shooting mechanics to the animations. You also have access to tanks and other artillery.
There is an RTS element to the game as well, with the frontline continuously shifting and both sides having to manage their resources as they try to win. The battles can be long and drawn out, and you need to keep your cool rather than rush in and try to kill everyone.
With 14 playable infantry roles, this is a game that requires true teamwork to win. It also has graphics optimized for the Series X, allowing you to enjoy the sprawling landscapes in 4K resolution. For players who want to experience something realistic and hardcore, this is it.
Call of Duty: Vanguard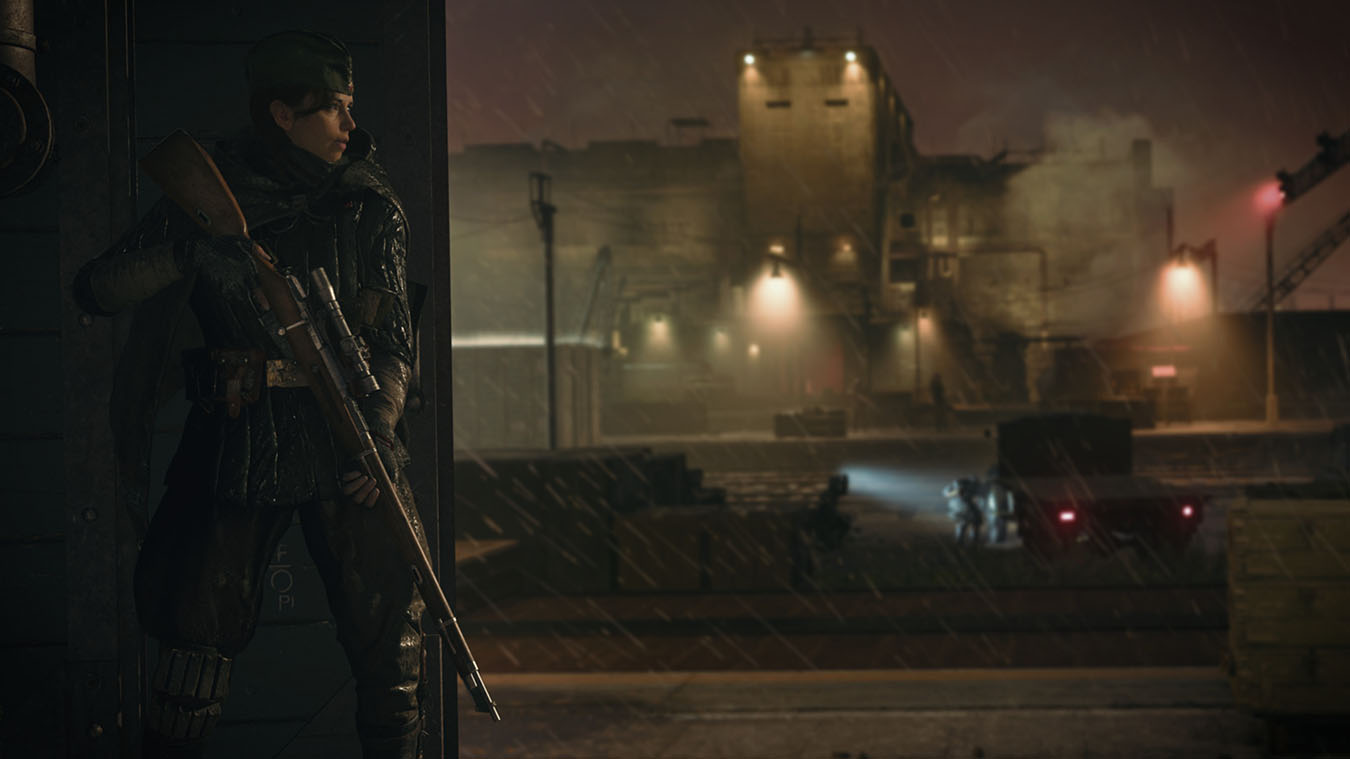 If you find Hell Let Loose to be a little too hardcore, Call of Duty: Vanguard will give you the arcade action that you need.
There is no point in explaining what a Call of Duty game is. You play as infantry and try to kill enemies. Vanguard is another game set in World War 2 and adds new elements to the COD franchise such as armored war machines.
There is a single-player campaign that takes you through all the turmoil of the war through the eyes of a misfit group of soldiers. Once you are done, you can hop into the multiplayer and get a classic COD experience with a few new additions.
We won't say that Call of Duty: Vanguard is one of the best entries in the series. However, it does a good job of reinvigorating a franchise that many thought was getting stale and uninspired.
Battlefield: 2042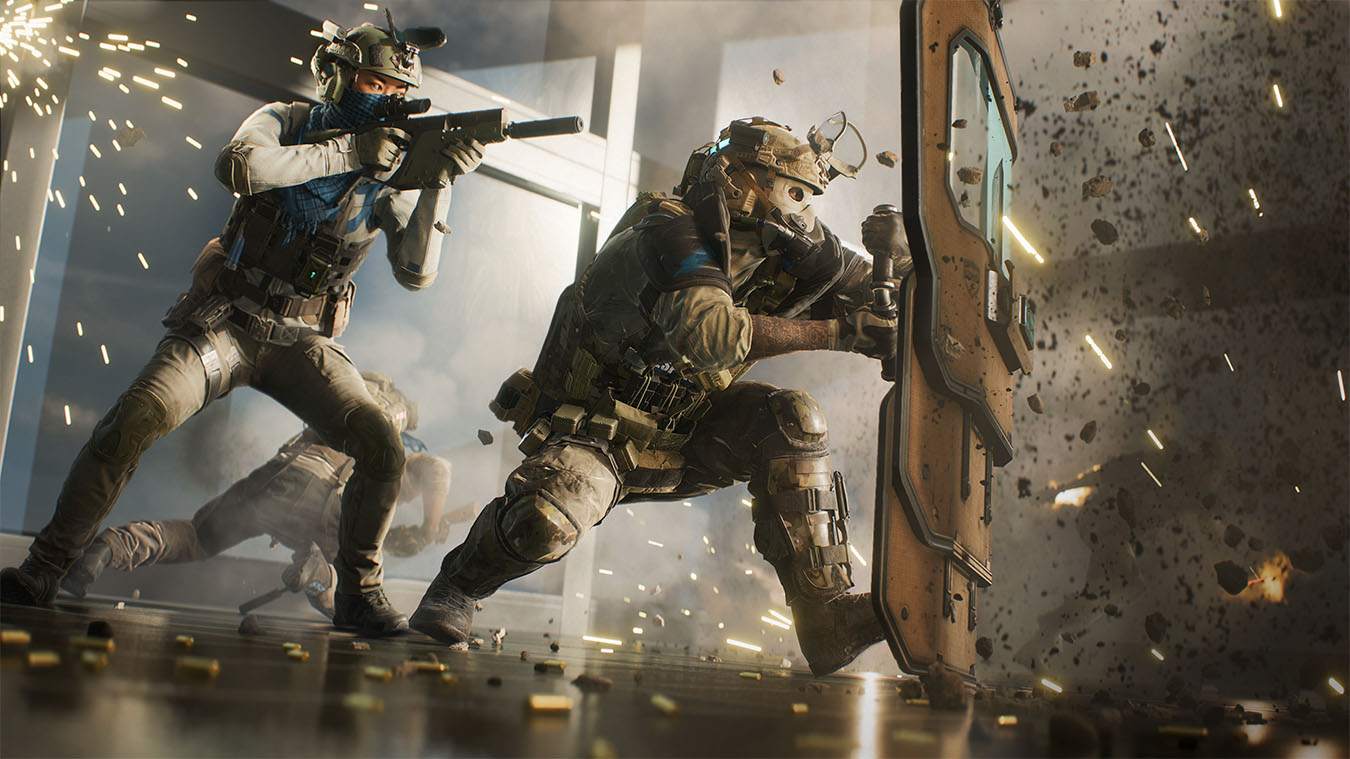 From one giant of the genre to the next, Battlefield: 2042 takes the franchise back to one of the first entries in the series. The game is set in the not-so-distant future of 2042, where armies fight one another using advanced weaponry and on a scale larger than ever before.
As expected, multiplayer is the bread and butter of the game. All the classic game modes such as Conquest are there. There is also Portal, where you can play from some of the best maps in the history of the series. There is a lot of customization, and players can select from an arsenal of different weapons at their disposal.
The campaign focuses on USA and Russia, with the two standing on the brink of war. Think of it as Cold War 2, where the two factions fight each other through proxies and operatives called specialists. While the campaign is nothing to write home about, it does present an interesting story and a thought experiment on what the future of warfare could look like.
Rainbow Six: Siege

Next on our list of the best military and war games for Xbox is Rainbow Six: Siege. This is a game that came out with a unique concept. While it is a 5v5 competitive shooter, it pits operators in highly destructible environments where they have to complete certain objectives.
The objective could be planting/defusing the bomb (depending on which side you are) or rescuing/protecting a hostage. There are endless ways for you to complete your objective, and your operator has a highly customizable loadout along with a special skill to help you.
The Siege formula is something that many games have tried to replicate since then. However, none of them have even managed to come close, a testament to the amount of thought that went into this game.
The operators in the game have all sorts of different backgrounds, with most of them being related to the military in some way. The skill curve is immense due to it being a competitive shooter, but the game is insanely fun once you get the hang of it. Of course, this is a game that is best played in a team, and that is how you should try to play it too.
Battlefield V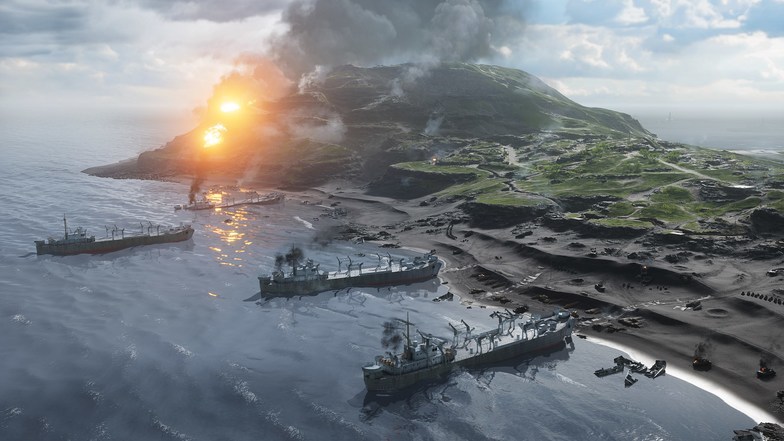 It shouldn't come as a surprise to anyone that there is more than one Battlefield game on our list. While Battlefield 2042 puts you in the future and makes you think about what warfare could look like then, Battlefield V takes the series to the Second World War for the very first time.
While the game did not initially sell that well and was a bit controversial due to certain statements by EA, it has now evolved into a fairly well-rounded product. The multiplayer battles strike the right balance between teamwork and individual skill due to Battlefield's advanced experience. On top of that, there is a fairly decent single-player campaign that you can enjoy for a few hours.
Unfortunately, the weapon customization options are not as advanced as other Battlefield games due to the era the game has been set in. Still, with the game focusing a little more on close-quarters combat compared to previous entries, there is a lot of carnage to enjoy.
Call of Duty: Warzone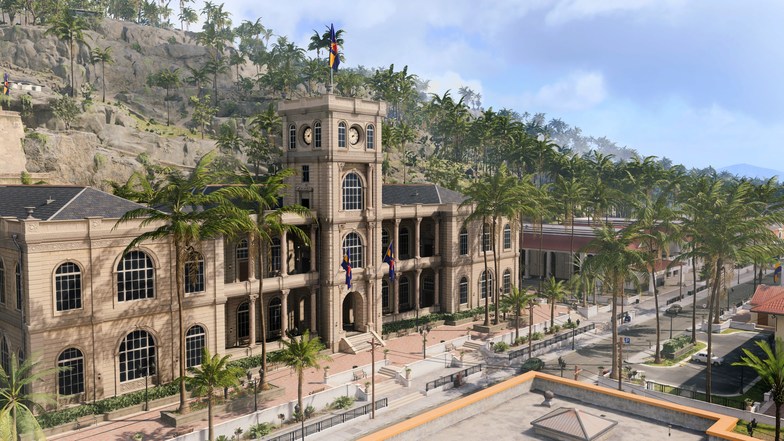 Warzone took the world by storm when it first came out, with many applauding Activision's attempt at the Battle Royale genre. Even now, the game can provide amazing moments that can only come from multiplayer conflicts on a large scale.
While the combat is not realistic in many respects, you do get to access a large arsenal of weapons. It can be incredibly entertaining trying to come up with new and creative ways to take care of enemies. Alternatively, you can just go all-out trying to win the match.
If you are into Battle Royale games, Warzone is perhaps the most refined experience you can get. It might take a while to get used to the game due to how skilled experienced players tend to be, but the feeling of winning your first match will make up for any of the frustration felt along the way.
Sniper Elite 5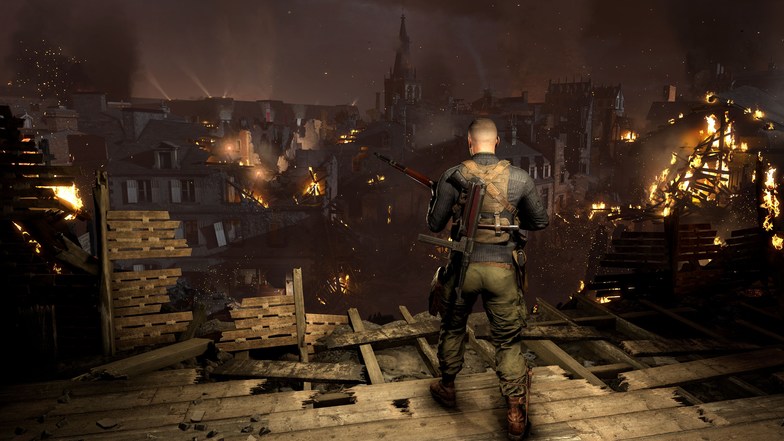 If all-out war is not your cup of tea and you would instead like to play a game where stealth and subtlety are required, you should go for Sniper Elite 5. The Sniper Elite series initially began as an arcade sniper simulator but has since evolved to be comprehensive games that can be quite difficult.
You play as a sniper that has to undertake various missions. The great thing about the Sniper Elite series is that most of the missions allow you to try different things and complete the objectives in your own way. Think of Sniper Elite 5 as a military version of the Hitman series, albeit a little less spectacular.
Sniper Elite 5 has not received any particular praise from critics, and we won't pretend that it is one of the best military games to be ever made. However, when it comes to games that primarily focus on sniping, there is no doubt that Sniper Elite 5 has the most refined and detailed experience out there.
Wasteland 3
Wasteland 3 takes a unique approach to military games and puts you in charge of a special task force that has been tasked with maintaining order as your city falls apart.
This is not a shooter as military games often tend to be. Instead, it is an RPG that has you manage your loadout, think strategically, and play the game your own way.
Wasteland 3 was on our list of the best single-player campaign games on the Xbox, and that is because the story makes for a great playthrough that lasts for hours.
Tom Clancy's Ghost Recon Wildlands
While The Division 2 is often the game that is mentioned the most from the Tom Clancy series, Ghost Recon Wildlands is the game that makes our list of the best Xbox military and war games. This is because unlike The Division 2, Ghost Recon Wildlands makes use of the actual US military as opposed to factions.
The game received generally favorable reviews when it was released, and the developers have been constantly updating the game with new content since then. Now, it is possible for players that are playing for the first time to access enough additional content that they might not be playing anything else for a while.
This War of Mine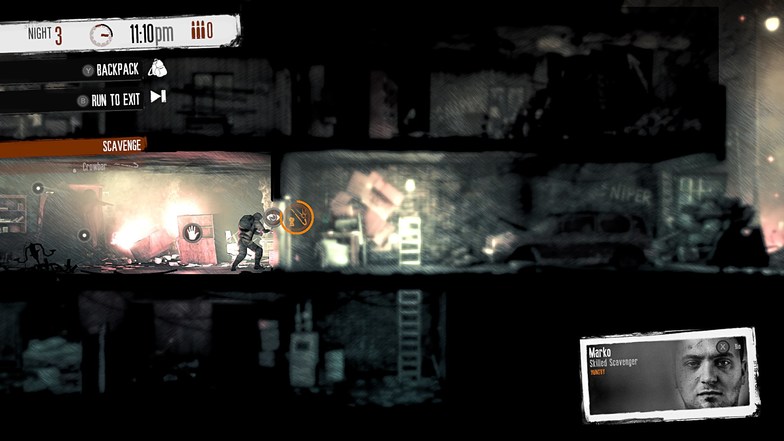 Until now, we have primarily focused on games that provided action and put players right into the middle of the war. This War of Mine does place you right in the middle of the war, but not in a way that you would imagine.
The game is focused on civilians trapped in the middle of a war-torn city. You get to control the civilians and help them survive by searching for food, hiding from danger, and avoiding death.
This War of Mine focuses on the struggle of non-combatants in the middle of the war. Each character has a unique backstory, and you get to watch them struggle as the game drags on. Developers have released numerous DLCs since the initial game was released, and all of them are worth playing.
Sudden Strike 4
Sudden Strike 4 is a strategy game that attempts to recreate the major battles from World War 2. Players get to control armies and use them to fight against other players or AI.
While the single-player campaign is quite decent, multiplayer is where Sudden Strike 4 really comes to life. With the battles taking place in real-time, there are an endless number of ways for you to try and defeat the enemy.
Players can pick an army of their choice, with each of them having both advantages and disadvantages over the other. Beyond that, it is all about skill as players decide where and how to deploy their limited resources in order to win the battle.
Call of Duty: Modern Warfare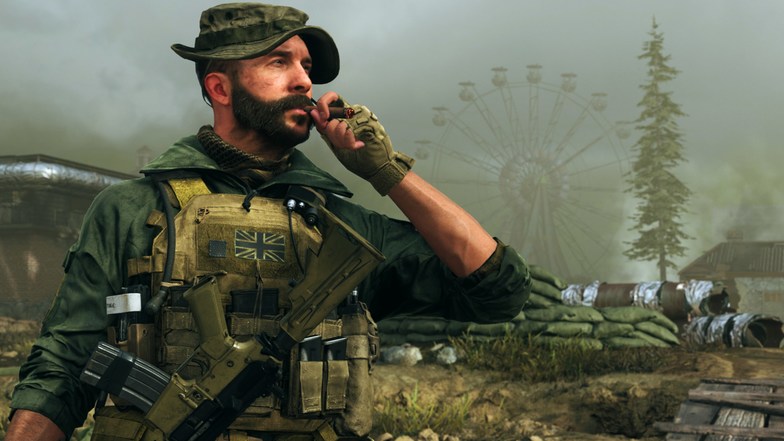 We know this is the third Call of Duty game on our list of the best military and war games for Xbox, and we swear this is the last. The reason for including this game is simple: The story.
Let's face it: If you are a fan of war games, then you must have played Modern Warfare when it first came out. The game was pretty much revolutionary in terms of the impact it had on the genre. While its multiplayer was critically acclaimed, its story also created a legion of fans that wanted more after the trilogy ended.
The new edition of Modern Warfare is a soft reboot and offers a different story with many of the same characters. Of course, the graphics have been updated and optimized for the Series X, and the multiplayer is just as good as ever.