We know that Valentine's Day only comes around once a year, but that does not mean that you and your partner should do nothing for the remaining 364 days. Still, we completely understand that you do not want to plan something big for every single evening.
This is where games can come in. Although games have had a problem with representation throughout their history, the problem is definitely getting better. As such, we finally have a number of games that are ideal for couples to play together.
Now, most of these games are couch co-op games that would be ideal for any two people to play together. As such, there are many titles on this list that would be equally enjoyed by two friends (or even alone, as most of these games have a single-player mode as well).
However, some of the games were actually designed with couples in mind. These games usually have the players playing as a couple, and the journey they go on through the game may even constitute relationship therapy for some people. Whatever your reason for looking on this list, get ready to look at some of the best co-op games available on the Xbox.
Here is our list of the 13 best games for couples on Xbox Series X / S.
It Takes Two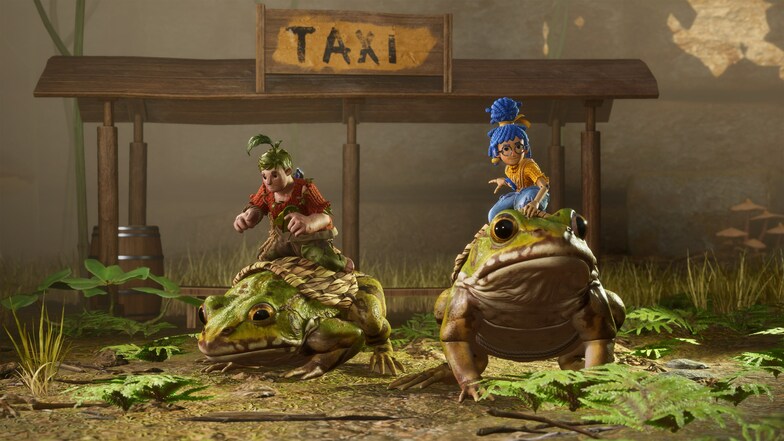 No matter which list you are looking at online when it comes to games for couples, chances are that It Takes Two will be somewhere at the top. We wish we could go against the grain here, but the fact is that It Takes Two truly has a story for couples that cannot be matched by any other game.
The story follows a married couple who are going through troubled times. Suddenly, both of you have been turned into dolls, and now you need to find your daughter in order to turn the two of you back.
We mentioned during the introduction that there are some games that can serve as a form of relationship therapy, and this is definitely one of them. As the couple in-game goes through their journey, we are sure that you will find a lot of things that you can relate to in your relationship as well.
The one negative about the game is that it is a co-op-only experience. This means that it simply cannot be played alone. However, the good news is that those who purchase a game get a 'Friend Pass' with it. This pass can be used to get another person to play with them without having that person pay for the game.
It is a shame that It Takes Two is not more well-known in the mainstream gaming community, as it is a gem. It was on our list of the most underrated games for Xbox as well.
Don't Starve Together
Don't Starve Together is one of those games that is primarily a co-op game that can be played by anyone, regardless of whether they are a couple. However, the amount of cooperation required here is bound to make this not only a great game but also a good bonding activity for couples.
The object of the game is simple: You need to survive, together! The objective of the game is to avoid starving, but that does not mean that searching for food is all you will do. You need to avoid the predators, build shelters, and make sure that you can craft the items you need.
The game is not that difficult, to begin with, but it gets progressively harder as you move through it. On top of that, it is also possible to play the game without having someone else by your side, although we wouldn't recommend it.
Haven
Just like It Takes Two, Haven is a game that was designed with couples in mind. However, it takes a bit more bright approach right from the get-go. Compared to this, It Takes Two takes an approach that has you start off in a worrisome place and slowly work your way to something wholesome.
You and another person get to follow the story of Kay and Yu, two lovers who have abandoned the Earth to begin their lives on a new planet. The story revolves around both action-packed moments and things that you do in your everyday life.
During your playthrough of Haven, you will do everything from cook meals to finding parts that can help you rebuild your spaceship. There is a lot of combat here as well, and the two players need to work together in order to defeat some of the enemies.
Overcooked 1/2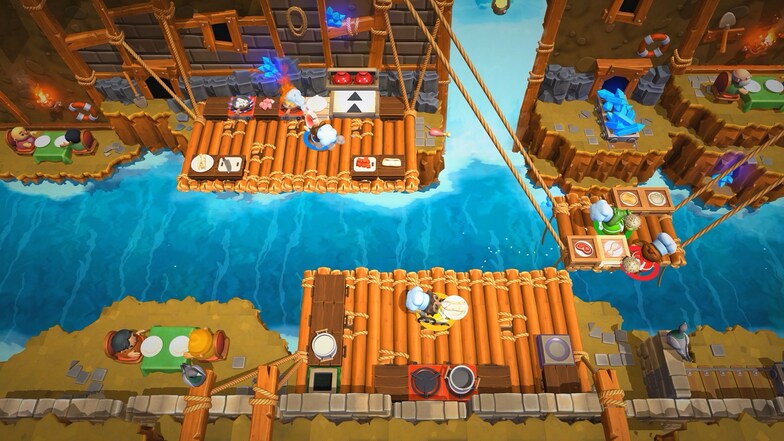 Both of the games in the Overcooked series have something that you will love. Personally, we like the second edition of the game as it expands upon some of the ideas that were not that developed in the first iteration.
Overcooked has you cooking in various environments around the world. However, the cooking that you do has an external purpose: You are also trying to save the world. If you fail to feed The Unbread, no one has any idea what they might do.
The game also has both solo and co-op modes. The solo experience is not that bad either, although the chaos that occurs when playing the game with friends is what makes Overcooked a great game.
The co-op mode can be played with up to three other players. This means that this is not only a great game for couples, but for the entire family. Of all the titles on our list of the best games for couples on Xbox, there is no game whose sequel we are as excited for as Overcooked 2.
A Way Out
A Way Out is a co-op game that must be played with another person. In fact, it was the first game of its type that garnered mainstream attention. A lot of the mechanics that it bought to the genre are still present in new releases today.
A Way Out was a part of our list of the best action-adventure games for Xbox Series X and S. The title follows the story of two brothers who have decided to break out of prison. Throughout the story, you will not only see the brothers' relationship develop, but you also get to experience intense scenes where coordination of the two players is a must.
Now, this is not really a game that has any couple-based themes. However, it does tell an intriguing story about family, conflict, and love. As such, there may be a lot that couples can learn about each other in A Way Out while also enjoying a game that plays like a movie.
Moving Out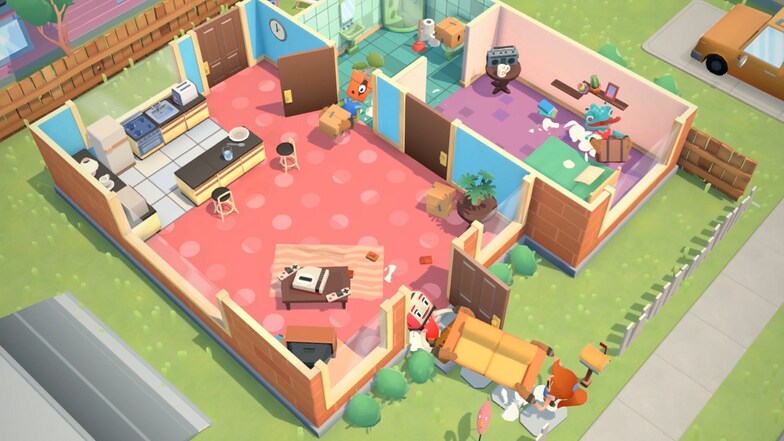 Moving Out is the next game on our list of the best Xbox games made with couples in mind. Just like Overcooked, it is one of those rare titles that are equally fun when played by two people or an entire family.
The concept behind the game is that you have just founded a new furniture moving company, a company that is willing to take any risk to get the job done. The adventures that you will embark upon in the town of Packmore will have you undertaking huge tasks to make sure that all your clients are satisfied.
Moving Out is primarily a physics-based puzzle game, allowing for some learning along the way. It can be played alone as well, and it is quite surprising how much fun it is as a solo experience.
Lovers in a Dangerous Spacetime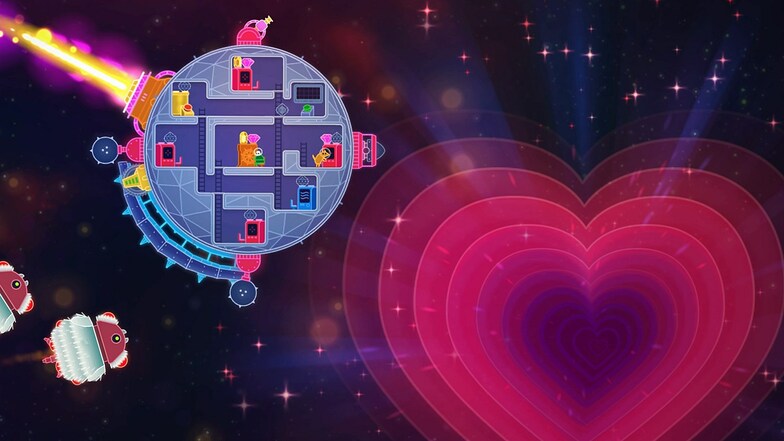 While the graphics of the game are a right mess that often leave you wondering what is happening, Lovers in a Dangerous Spacetime has a concept that any couple would be honored to explore.
Up to four players can play the game and control a spaceship to take out enemies. The enemies are a part of the force that aims to eradicate love from the universe.
The controls are extremely simple, so almost anyone can grasp the game from the beginning. This makes the game perfect for those who do not play a lot of games and do not have the time to learn the mechanics of one.
However, there is also a bit of depth to the game, as it is possible to upgrade the ship. Just remember that there is no particular story to the game, so it does begin to feel a bit repetitive after a while.
LEGO Games
For this entry on our list of the best games for couples on Xbox, we have a bunch of games from the LEGO series. LEGO games are known to take a well-known franchise, change the art style and the gameplay, and release something that is usually very good.
While we are not going to state a specific game that you can play, there are numerous LEGO games that have co-op modes. What's more, all of these games are very family-friendly. Even those that do not have online multiplayer usually have local split-screen.
It is best to browse through the store and select a game that would interest you and your partner (or your family). The LEGO Star Wars games are some of our favorites, so that might be a good place for you to start.
Minecraft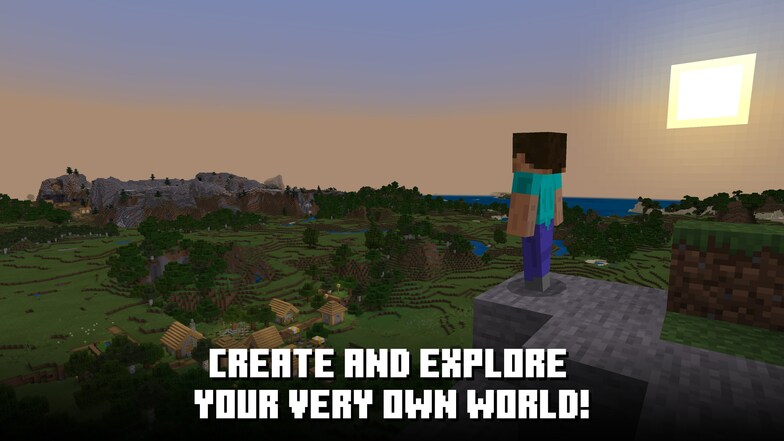 Minecraft is a game that has fans of all ages, but it is particularly popular with kids. This is mainly because the game allows players to use their imagination.
Well, who says that kids are the only ones that can be creative? Minecraft is a great game to play with your partner, regardless of whether you are trying to survive or just building whatever it is that you want to create.
Having the freedom to do whatever you want with your partner is definitely something that most people dream of. Well, that is at least possible in the virtual world with Minecraft. That is why it was also on our list of the best god games for Xbox.
Rocket League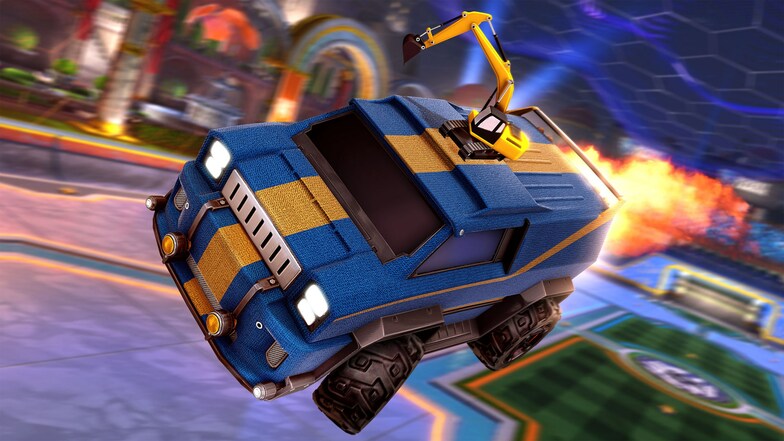 What happens when you combine cars with football? A game that is both fun and chaotic. Rocket League is truly amazing in the sense that it can be as casual or as serious as you want it to be.
On the one hand, it is a fairly large esports scene where professional players play for large prizes. On the other hand, it is one of the best games for couples to play when they just want to have a laugh.
The nature of the game is such that you can have equal amounts of fun regardless of whether you are playing on the same team or the opposite one. Perhaps, a duel in Rocket League may be a great way to settle some of those disagreements? We are kidding, of course.
Borderlands 3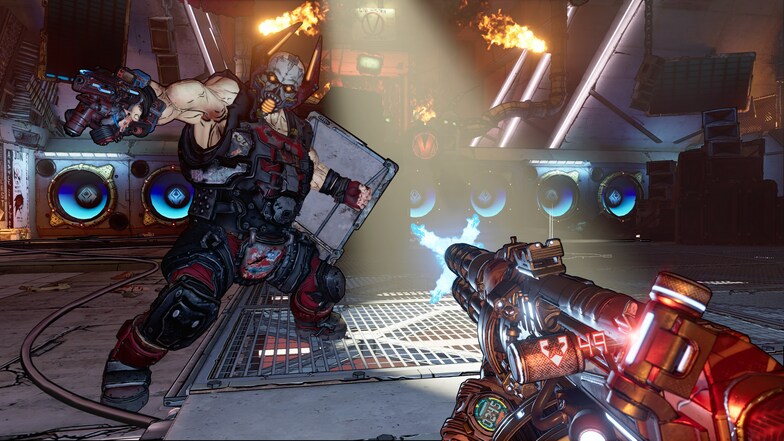 We understand that a lot of the games on our list so far have been casual games. While that is what couples usually tend to play together, we also understand that you and your partner may both be serious gamers. If you are one of the lucky few, Borderlands 3 is for you.
The Borderlands franchise is a looter-shooter that is played in the first-person perspective. Although it is primarily meant to be a single-player game, the co-op experience in Borderlands 3 basically allows you to grind through the game together.
The co-op mode allows you to pick up from where you left your single-player campaign. This way, both you and your partner can advance the progress of your party alone, and then play together whenever you have the time.
Before we move ahead, we fully understand and agree with the generally accepted notion that Borderlands 2 was a much better game compared to Borderlands 3. However, it does not have nearly as many features that would make it a game that can be played together with someone else as the third iteration in the series (a shame, we know).
Team Sonic Racing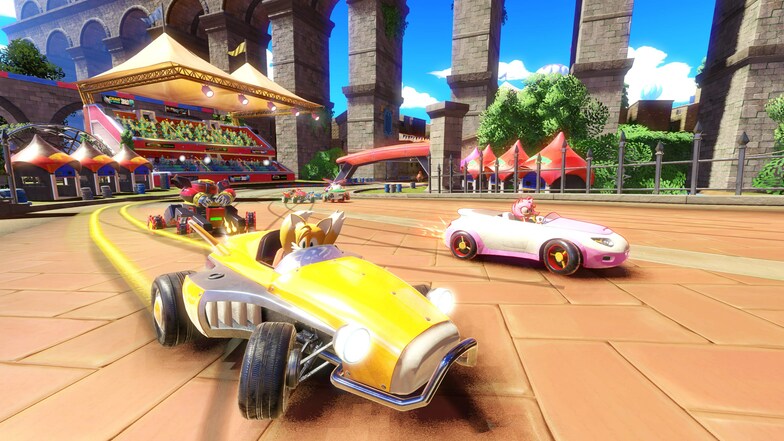 We shouldn't have to explain why this game is perfect for couples: It is an easy-to-pick-up game set in the Sonic universe, and it is certain that hilarity will ensue almost every single time you play the game.
There are power-ups and boosts that can be picked up. Players have the option of working together or against each other during the race. The cars can also be modified to suit a particular racing style.
Of course, the fact that it is a Sonic game also means that it is completely family-friendly. With most racing games having some form of mature themes these days, Team Sonic Racing is ideal for some competitive action among the family.
Gang Beasts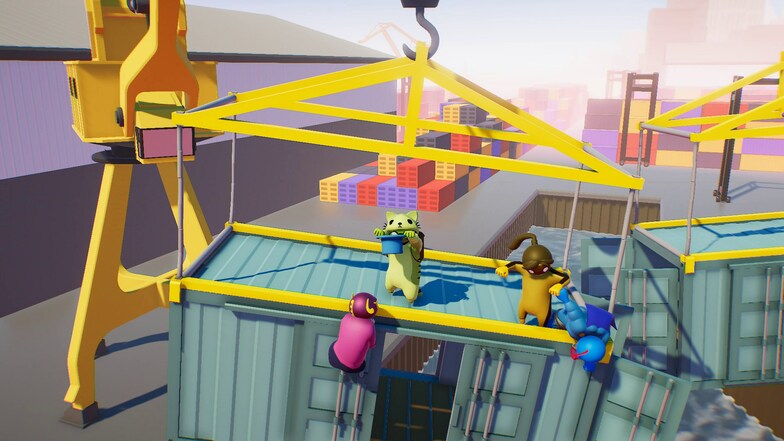 We end our list of the best games for couples on Xbox Series X / S with perhaps the funniest game on this list. Gang Beasts is a fighting game like no other, with players trying to avoid being pushed off the battlefield and into oblivion.
Up to four players can play the game from the same console, and eight players online. The game functions like a Battle Royale where there can only be one winner in the end. With everyone having the ability to grapple and grab onto ledges to save their life, almost every single fight is chaotic to the end.
There is also a co-op mode where players can team together and fight against AI opponents. However, that is not what the game is about in our opinion. For us, the game is you and your partner (and maybe some of your friends) entering into the arena and duking it out to see who the best is.