Just like golf in real life, it takes playing the game to understand what it is people find so special about it. What seems like a snoozefest at the beginning soon becomes one of the most thrilling and exciting experiences of your life.
Of course, golf also has millions of avid fans around the globe that have followed the sport for a long time. As such, it is no surprise that there are a lot of golf games available. No matter which platform you want to play golf on, there are multiple options available to you.
When it comes to the Xbox Series X and S, there are both arcade and simulation options available. Simulation games usually tend to focus on the serious golf enthusiast, someone who wants to experience a game that is as close to the real thing as possible. Arcade golf games, on the other hand, are supposed to be about having fun.
Here, we list the 11 best golf games for Xbox Series X / S. This list includes both arcade and simulation options, so all golf fans should be able to find something they like.
PGA Tour 2K23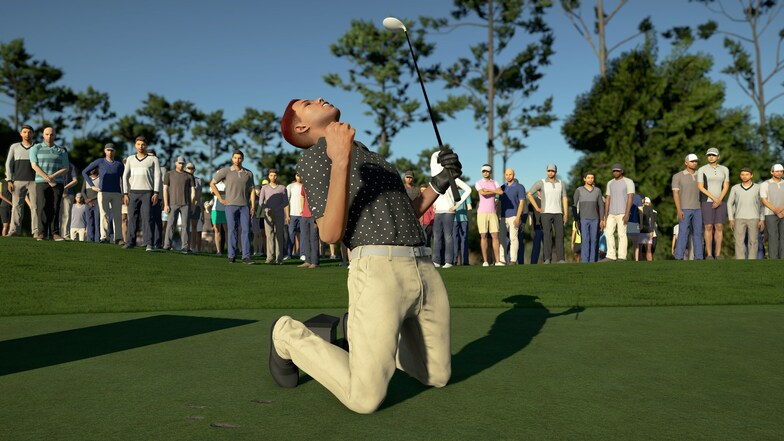 It was difficult for us to decide if we should put a simulation game or an arcade game on top of our list. The main reason we have PGA Tour 2K23 on top is simply that it manages to encapsulate everything that the sport of golf is about.
This is as realistic as a golf game can get. Everything from the way the players look to the courses is as authentic as it gets. Of course, the gameplay also tries to mimic both the highs and the lows of golf in its gameplay as well as it possibly can.
Players have the option of building their own golf pro and taking on challenges from 11 other top golf players in the world. On top of that, there is also a very detailed course builder that you will be able to use to design your dream golf course.
Multiplayer is also available, featuring both local and online play. While there are other games that we would recommend for multiplayer over PGA Tour 2K23, it is more than capable for serious golf players to play with each other.
Golf With Your Friends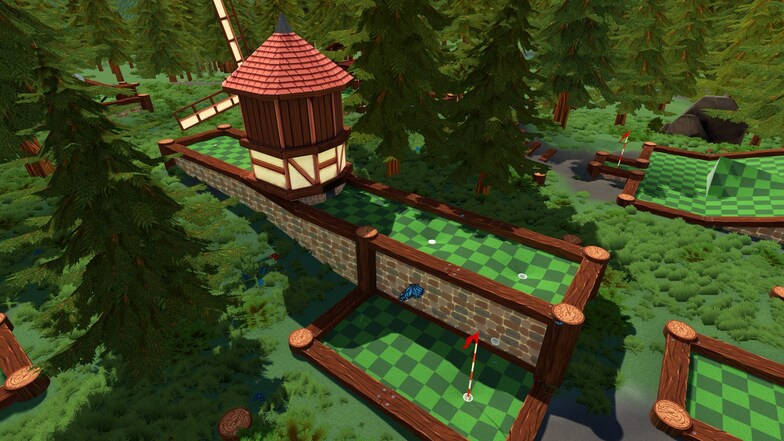 From a game that takes golf extremely seriously to a game that is all about fun, Golf With Your Friends is the next entry on our list of the best golf games for Xbox. In fact, it is the perfect game to play at a party, which is why it is on our list of the best party games for Xbox.
The game is meant to be played in a multiplayer setting and is designed for you and your friends to have as much fun over numerous mini golf courses as possible. The multiplayer allows 12 players to play the same hole, and players can stall each other's progress through powerups.
There are a total of three game modes, all of which can be played both locally and online. Classic mini golf is the most popular one, but there are also hoops and a hockey mode. If you watch popular game streamers on Twitch, chances are that they have already played this game with their friends at some point. Watching those VODs should help you get a good sense of what you are in for.
The only negative we have about the game is that it simply isn't as much fun in single-player mode. In fact, we would recommend that you make sure you are connected to voice chat when you play it with your friends because the rounds can get extremely hilarious.
EA SPORTS Rory McIlroy PGA Tour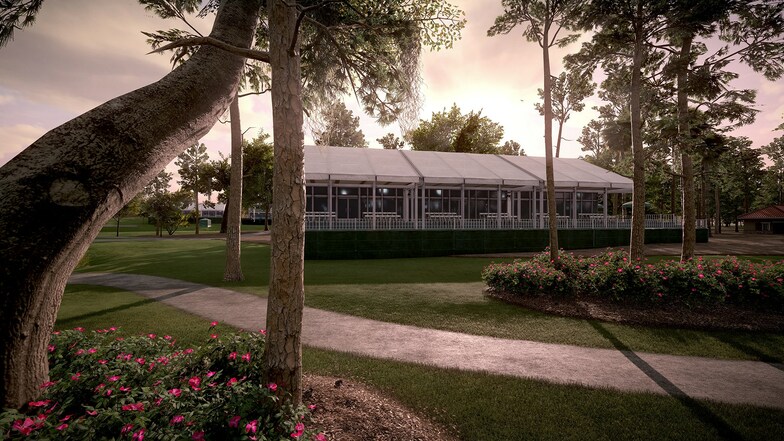 EA SPORTS has been blamed quite a bit by golf enthusiasts for half-assing their games, but Rory Mcllroy PGA Tour is the one exception that is loved by almost everyone who plays it.
The game takes an arcade approach to the sport but makes sure that it has a bunch of real-life courses and real golf pros for you to play against. Unless you are a stickler for realism, we have a hunch that you may enjoy this game even more than PGA Tour 2K23.
Players are free to have a go at the courses provided with the game or create their own. The game also makes use of the Frostbite 3 engine, which allows for zero loading times.
Powerstar Golf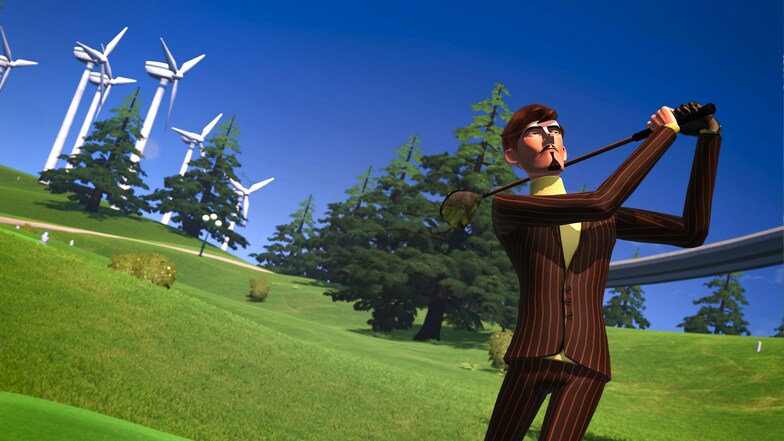 Here is another arcade golf game that does not take itself too seriously. Powerstar Golf uses fictional characters in fictional courses but marries that with a rich single-player experience that has you slowly progress through the game while upgrading your character's skills.
The characters are completely unique from each other and have special skills that make them stand out. You can experiment with the characters to find the one that is right for you. The game takes a similar approach with gear, with different sets of gear having different strengths and weaknesses.
While social features are built directly into the game, you won't find a lot of players online due to the game's age. That said, there is still a dedicated community keeping the game alive, and climbing to the top of the leaderboards is one of the hardest things to do.
GTA V
We are sure you are surprised to find GTA V on this list. Considering the fact that it was on our list of the best action games for Xbox, you may be wondering how can GTA V be about golf.
Well, there is a golf mini-game that can be played in GTA V. While it does not try to stand out in any way and is a basic golf game, you will be surprised by how much thought and attention has been put into the game.
Everything from the controls to the layout of the courses is almost perfectly optimized. Just like Golf With Your Friends, the game is best played with other people in GTA V. If you are only a casual golf fan and want to be able to experience the thrill of putting the ball without the 'professional' touch, GTA V's golf should more than suffice.
ACA NEOGEO BIG TOURNAMENT GOLF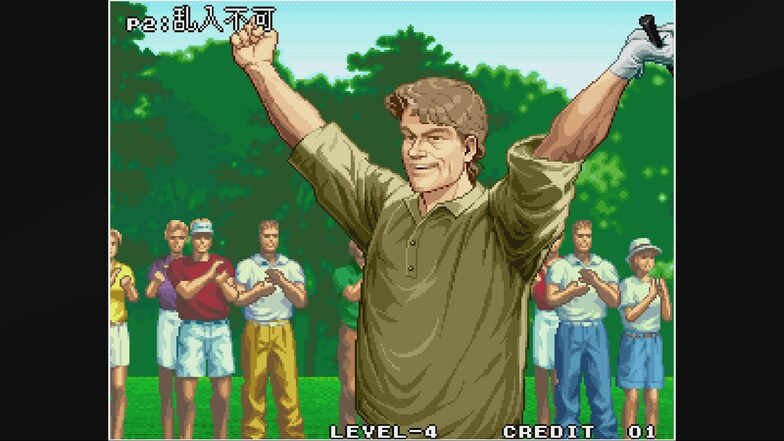 The next entry on our list of the best golf games for Xbox Series X and S is a classic one. The game was initially released in 1996 but is available to play on the Xbox as well. Players can either play the game alone or against a friend. Just note that there is only local multiplayer, and a maximum of two players can play each other.
There are a total of 6 golfers for players to choose from, with each one of them having different abilities, strengths, and weaknesses. While the game is definitely lacking in content by modern standards, the two game modes are still extremely fun to play if you ever played the game when it first came out.
The only thing we would say is that unless you are a fan of classic games, you probably won't find a lot to enjoy here. Other games on this list have a lot more depth and a lot more content, not to mention online play.
The Golf Club 2019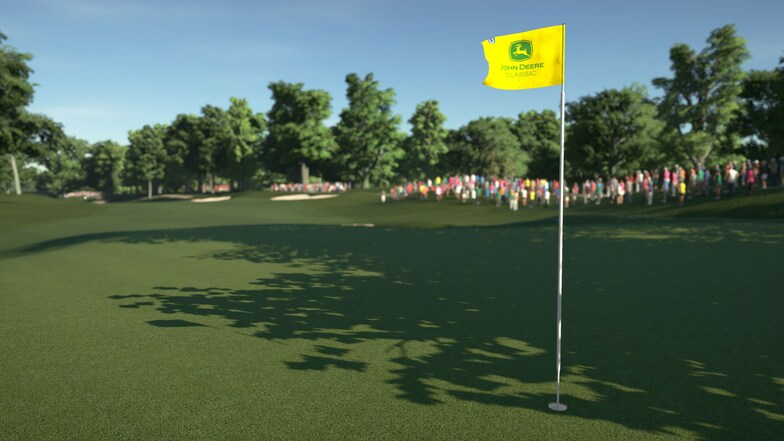 The Golf Club series by 2K games has received huge praise in the past. In fact, all of that has culminated in the PGA Tour 2K23. That said, the previous games released by the company are still amazing games in their own right.
The Golf Club 2019 was what catapulted 2K into the limelight of golf games. This was the first game that had officially licensed the PGA Tour, and players could dive into the official events to play against some of their favorite golf pros.
Due to the age of the game, the graphics do look a little dated. However, the gameplay is still as tight as ever. If you are looking for a hybrid between simulation and arcade gameplay, The Golf Club 2019 is probably what you are looking for.
Infinite Minigolf
The best way to describe Infinite Minigolf would be that it is like Golf With Your Friends, but it is much more focused on providing a worthwhile single-player experience as opposed to focusing on the multiplayer side of things.
There are numerous powerups for you to collect as you play through the game, and you can endlessly customize your character (both visually and in terms of gameplay). The game backs it up by providing accurate physics that allows you to play shots that can only be described as majestic.
There is also the option of online and local multiplayer. However, we would recommend you instead play Golf With Your Friends if you are looking for something like that. The player base on Infinite Minigolf is low and finding matches can be a bit difficult.
Dangerous Golf
The next game on our list of the best Xbox golf games is Dangerous Golf. As the name implies, this is a game that is played in environments where your biggest problem is not putting the ball in the hole. Instead, it is avoiding the fires and numerous other hazards that may impede your progress.
There are only four courses in the game, and they are even referred to as locations as opposed to courses. That said, there are over 100 holes for you to play. You can make use of powerups and special abilities that will allow you to 'deal more damage'.
As you may have guessed, this is not a normal game of golf. There is no element of simulation involved, and it is simply supposed to be about having fun. The single-player mode is quite engaging but does tend to get a bit boring after a couple of hours. The multiplayer mode, on the other hand, can be an endless source of entertainment as long as you have people to play with you.
The Golf Club 2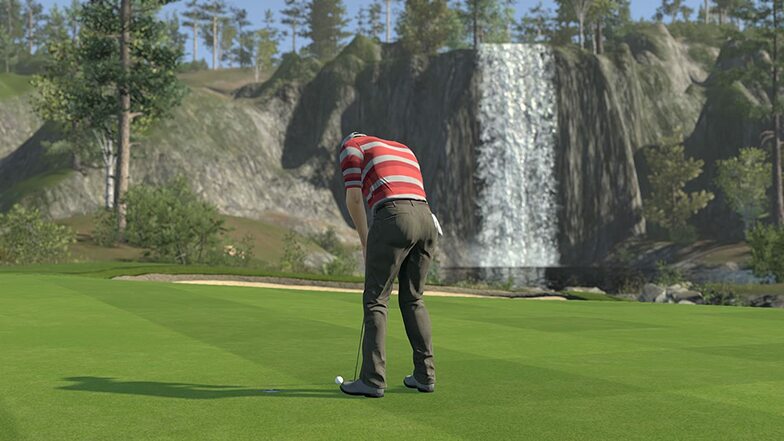 The Golf Club 2 is the previous entry in the Golf Club franchise before the 2019 entry. This is before 2K Games took control of the franchise. While it does not have any of the licensing or the authenticity of the later entries, it does provide smooth gameplay that is quite realistic.
Now, there is no reason to pick The Golf Club 2 over something like PGA Tour 2K23, except for one. Since this is an old game, chances are that you should be able to snag it at a much lower price. If you do not care about the graphics or the latest courses, The Golf Club 2 provides a very engaging golfing experience.
One important thing to remember is that the game cannot be purchased from the Microsoft store. However, there are a lot of online stores that still have copies of the game that can be bought for a small price.
Party Golf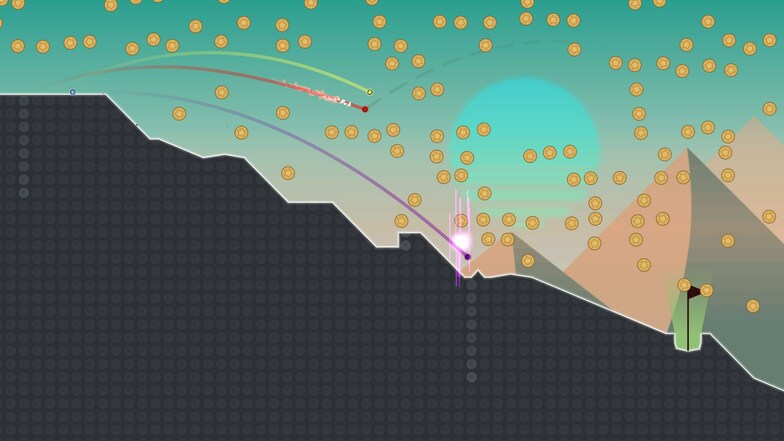 The last game on our list of the best golf games for Xbox Series X and S is Party Golf. This is a golf game like you have never seen before. For one, it is not played in a 3D setting. Instead, you enter into a 2D psychedelic world where anything can happen from when you tee off to when you putt.
The game is supposed to be played with other people, and it is basically a free-for-all to see who can get the ball in the hole first. There are a lot of powerups and extras for you to collect. On top of that, it is possible to play local multiplayer with up to 8 people through controller sharing.
Lastly, there are over 100 game modes provided with the game. There is also an editor that you can use to create new ones on your own. The main thing that makes Party Golf a great game is that it tries to go berserk in every way. Want to use giant balls? You can do that! Want to increase the pace of the game to the point of absolute chaos? You can do that too! This can make for a lot of fun if you have a bunch of people sitting around the console (that is why it is called 'Party' golf).