There are only a few titles that can claim to have had a profound impact on the world of video games. Halo, Quake, Mario, and Tetris are a few of them. But for fans of action-adventure games and RPGs, perhaps the foremost game that comes to mind is The Legend of Zelda.
Of course, Zelda is published by Nintendo, which means that it is an exclusive that only appears on Nintendo consoles. This means that Xbox users cannot actually play the game unless they also purchase a console from Nintendo.
The good news is that there are many great games that are available on Xbox that provide a similar experience to Zelda. These Zelda-like Xbox games are not exact replicas but have their own unique spin on a genre that is loved by many.
Here, we have come up with the 9 best Zelda-like games for Xbox Series X / S. This post takes you through those games, and tells you exactly how and how not are they related to Zelda games.
Okami HD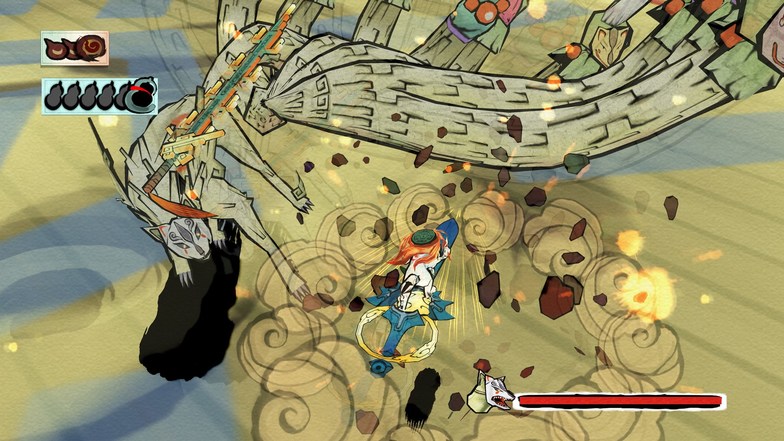 The reason Okami HD is the first entry on our list is because of how strikingly similar it is to Zelda. It was developed by a subsidiary of Capcom, a studio that has worked on Zelda games in the past. As such, the influence is quite obvious.
Not only is the world designed after Zelda, but the combat also feels quite similar. That said, there are also obvious differences between the two games. For one, Okami HD has an art style that we don't think we have seen in any other game.
The other kicker is that instead of finding items that will advance your progress, you find paintbrushes for your celestial brush. These brushes will then be used to advance you through the game.
The game initially came out in 2006 on the PS2 but has since been updated with better graphics and released on subsequent generations of consoles. While the graphics are nothing to gawk at, they look crisp and should not be a distraction from all the exploration and fighting that you will do.
Immortals Fenyx Rising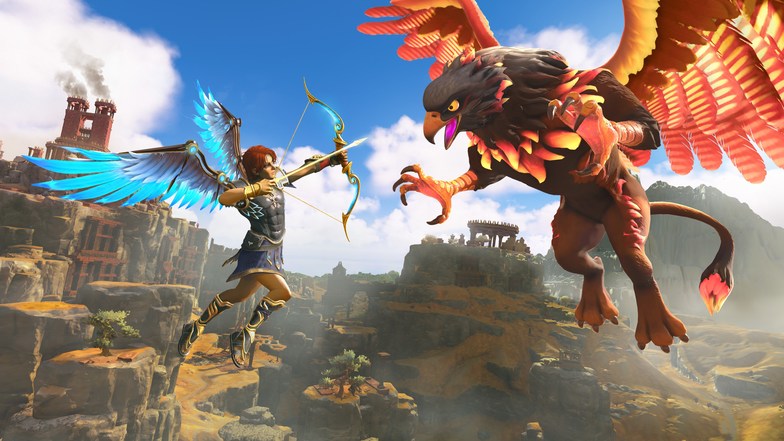 Just like Okami HD, this is another game where people draw significant comparisons to the Legend of Zelda. The mechanics of exploration are quite similar to Breath of the Wild. However, just like Okami HD, Immortals adds a few new features into the mix.
You are free to tackle any of the quests in any order. And just like Zelda, you hunt for treasures all across the world and in dungeons.
The game is based on Greek mythology and does a good job of depicting it through its storyline. You get to meet a lot of heroes and gods that they may have seen in other Greek games. You also get to interact with them and watch them interact with each other, interactions that are sometimes quite hilarious.
The game has been updated for 4K Ultra HD graphics on the Xbox Series X, and the visuals are astounding. That, combined with the fact that there is something to do no matter where you go, makes Immortals Fenyx Rising a must-play for Zelda fans.
Oceanhorn – Monster of Uncharted Seas
There is a simple reason why Oceanhorn makes our list of the best Zelda-like games on the Xbox Series X. It combines all the exploration and the treasure hunting of Zelda with the sea.
Even though islands and seas have been a part of Zelda games, Oceanhorn is based primarily on this concept. The story begins with you discovering your father is gone, and you embark on a journey that is both an adventure and a coming of age narrative.
For those who enjoyed Wind Waker, Oceanhorn will be a nostalgia overdose. You will go from island to island, explore dungeons, and fight your enemies. Eventually, you will discover your father's fate.
Tunic
Take Zelda, add a world and characters that are a lot cuter, and add a combat system that is much more difficult to master. What do you have? Tunic.
The game puts you in the place of a little fox who goes on big adventures. You explore the vast open world, on the hunt for treasure. Unlike Zelda, there aren't a lot of treasures for you to find, only one. However, you do get to pick up items and trinkets along the way that advance your progression.
Tunic is ideal for players who want to play a game that feels like it has a little bit of Zelda, but is also quite different from it in many other respects. There is also a sacred book that you have to rebuild across your journey, which in some ways is like the treasures found in Zelda. Once you complete the book, there is a reward waiting for you.
Darksiders II Deathinitive Edition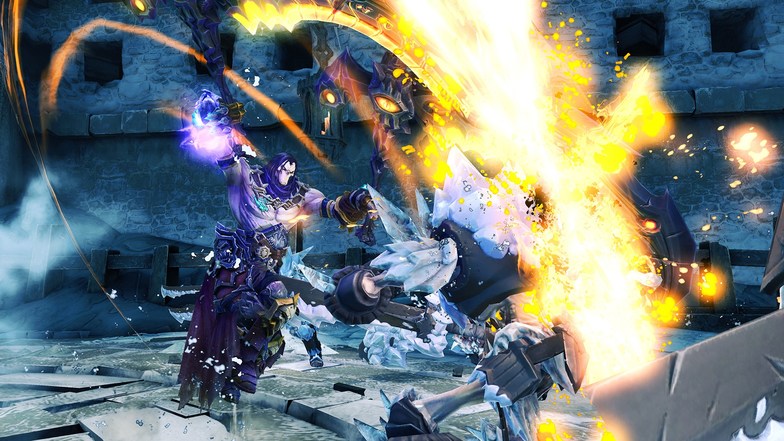 Darksiders is a series that has always been compared to Zelda games. Although the themes explored in the series are much darker and may not be liked by all the fans of the Zelda series, it is quite interesting just how similar Darksiders II is to the earlier Zelda games.
For the most part, Zelda fans should know what to expect. You go on adventures filled with exploration, dungeons, and puzzles. However, combat plays a much larger part in this game. You will find yourself being constantly engaged in battles throughout the game's massive open world. Despite the interruptions, you will want to explore every last part.
The Witcher 3: Wild Hunt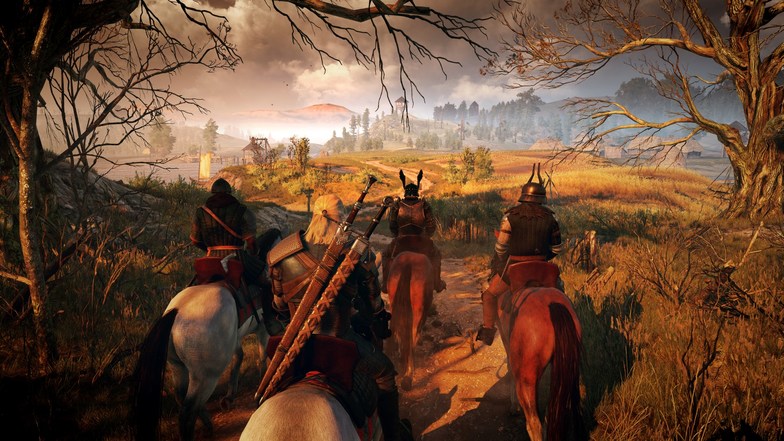 You may be surprised to find The Witcher 3: Wild Hunt in our list of best Xbox Zelda-like games. But think about it. You explore areas, you find items that advance your progression, and you fight enemies. In many ways, the Witcher 3 is like a modern Zelda-inspired game that leans heavily away from its roots.
Of course, the game is perhaps the most well-known for its story. That is why it was included in our list of the best Xbox single-player campaign games. However, you can also dive into a rich multiplayer mode once you are done with the campaign (which is quite long).
A Knight's Quest
If you are looking for a Zelda-like game that adds a bit more humor to the mix, then A Knight's Quest is it. While the game is listed as an action-adventure, there are also a lot of platformer elements in the mix. You fight bosses, solve puzzles, and explore your way to saving the world.
The main character, Rusty, is someone who has a penchant for getting himself into trouble. However, he also has numerous ways of getting himself out of it. Starting out with only a sword and shield, you will pick up additional powers as you make your way to the end.
The combat is perhaps the best part of the game, as it will begin to seriously test your reflexes and your judgment as you move towards the final part of the game. There is a lot to love here, so definitely give A Knight's Quest a try.
CrossCode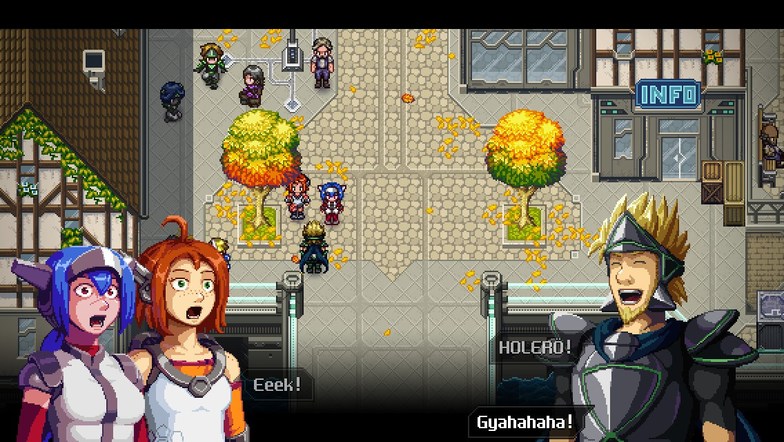 If you are looking for a game that has Zelda vibes but is also a JRPG, CrossCode is it. This is why it was also on our list of the best JRPGs for Xbox Series X / S.
You play CrossCode as a gamer who has lost her memories. You are in a Virtual Reality headset and you have to basically get yourself out of it. Through it, you will explore dungeons, fight enemies, and collect items and weapons.
The game has a retro art style (some would say too retro). As such, this is ideal for those who played the first few Zelda games in the series and are looking for something similar. But the story is set in a sci-fi universe, so there are a lot of elements that have not been found in traditional Zelda games too.
Just like A Knight's Quest, CrossCode is also a game that excels when it comes to combat. It is extremely fast-paced, and you unlock new ways to fight your enemies as you progress toward the end.
Sable
The last game on our list of best Zelda-like games is Sable. This is a fantastic offering that also was on our list of the best Xbox indie games.
If your favorite part about Zelda is the exploration, then you will love Sable. With graphics that make it hard to believe it was created by an indie studio, Sable has breathtaking vistas for you to stare at.
You are Sable, and you travel through the world solving puzzles and helping people along the way. Sable begins the story as a little girl but ends it as a woman. The story is another huge reason to play this game, as it takes you through a lot of independent levels that are almost completely unique from the previous one.
If you are looking for a game that takes the basic Zelda formula and stretches it as far as it can, Sable is the game you should play.