Indie games refer to smaller games that are developed and released by independent game-makers. These games do not have the budgets of AAA titles, but it is possible for players to find some amazing games in the genre.
Just to be clear, the Indie gaming genre is not restricted to one thing such as action or sports. Instead, it encompasses every game that is not developed with the mainstream in mind. As such, anything from the Halo series or a yearly release by EA Sports cannot be considered a part of the indie genre.
Fans of indie games love them for the unique experiences they provide, and for the fact that they are usually (not always) cheaper than AAA releases.
Here, we have done our best to list the 35 best indie games for Xbox Series X and S. Here is our list.
Hades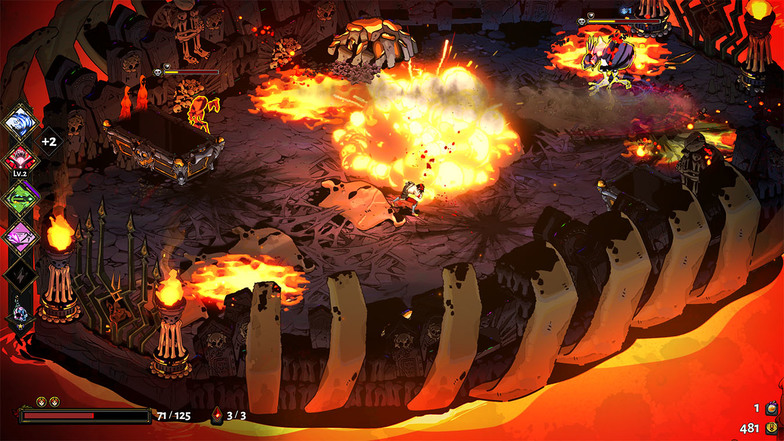 Hades was also a part of our series on the best single-player campaign games for Xbox, so it stands to reason that it should be considered one of the best indie games on the platform.
Hades is perhaps one of the most unique games ever made. It is so unique that it is almost impossible to fathom a large-scale studio coming up with the game.
The game is a dungeon crawler where you need to escape the underworld. However, each escape attempt is unique, with new powers for the players to collect. These powers can then be carried over to the next escape attempt because, you know, you cannot actually die.
This makes for a fantastic game where players feel the urge to run through the game as many times as possible to collect more powers and see what challenges they face next.
Disco Elysium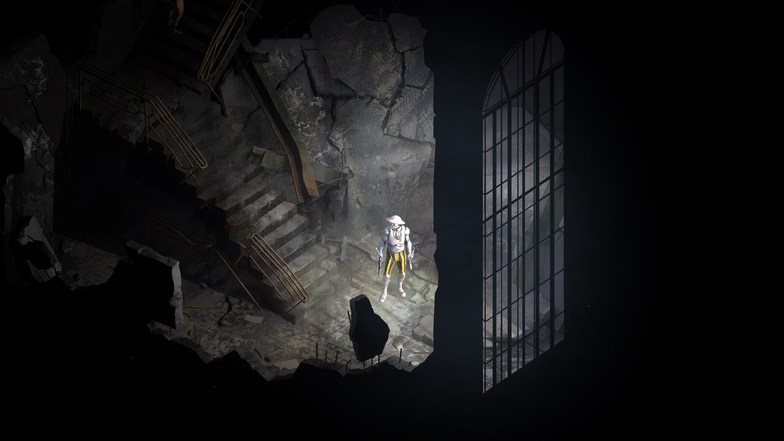 Disco Elysium has a story written so well that it could easily be turned into a movie. You play a cop who is trying to solve a crime. However, the crime appears to be a little too much for you to handle with each passing step. On top of that, there are numerous personal issues plaguing your character throughout the game.
As far as RPGs go, Disco Elysium does an amazing job of portraying the grimness of your life and the situation of your career. The bleak colors mix very well with the dialogue and the fast-paced progression that you experience through the game.
One of the best things about Disco Elysium is its replayability. With a large world for players to explore and numerous choices that can be made, there is no way a single playthrough is enough to fully experience the game.
Firewatch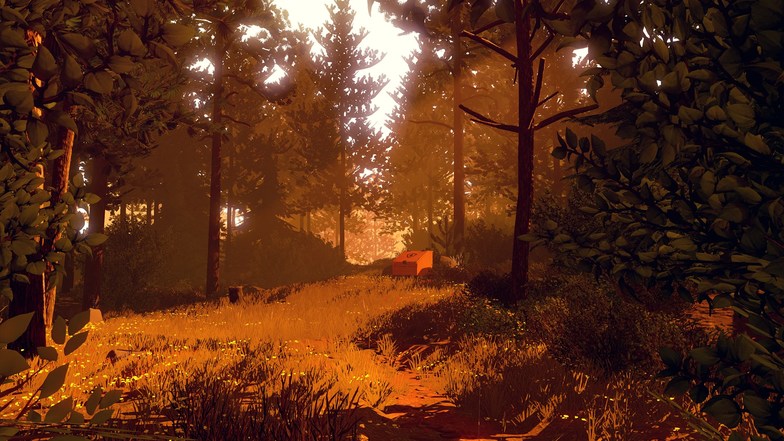 Firewatch is another game whose art style seems to perfectly match the gameplay. While there isn't as strong of a narrative as there was in Disco Elysium, there is much for players to discover.
There are only two characters that matter in the game. One of them is you, and the other is a voice on the radio. The relationship with the voice on the radio develops as you progress through the game, and there are many things that you can do to explore the beautiful yet mysterious environment around you.
Firewatch makes for a fascinating experience because every hill features something new, and no two players would have the same experience while playing through the game. Overall, it is definitely a game worth trying out.
Phogs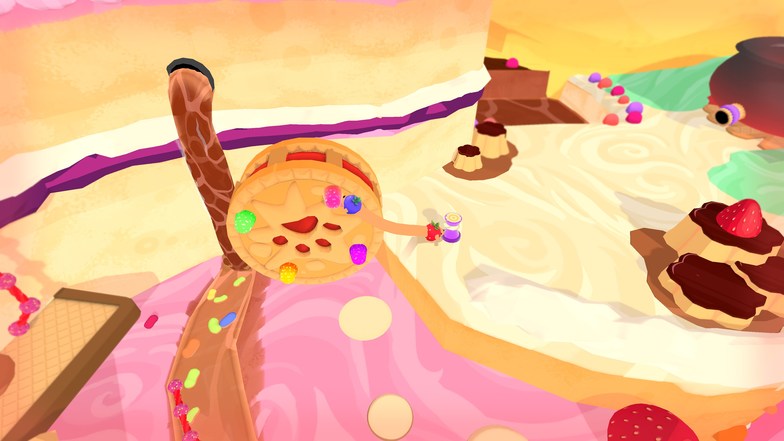 With the overemphasis on realistic graphics in recent years, indie games serve as one of the last havens for games that just make you go 'That's cute'.
Phogs is a game that is meant to be played by two players. One player controls a 'Blue' character while the other controls 'Red'. Then, the two players need to work together to complete various challenges, solve puzzles, and progress through the game.
Your characters are dogs, so you need to engage in the only three activities that dogs do. Play, eat and sleep. While it is possible to play the game without a friend, Phogs was designed to be played by two players. It might just be the best co-op indie game on Xbox Series X and S right now.
Hollow Knight
Hollow Knight is a game that is a bit like Dark Souls, in that it is an extremely difficult game that may cause you to want to rip the hair out of your head. However, like most other Souls game, it blends in various different genres.
Here, the other major task expected of you is to explore. There is a large area for you to explore, but you cannot hurry through the game as there may be death lurking behind every corner.
It's pretty much a standard game in the adventure-exploration genre. However, the exploration is on point. The narrative can feel a bit dodgy in places, but the colorful characters more than makeup for it.
Deep Rock Galactic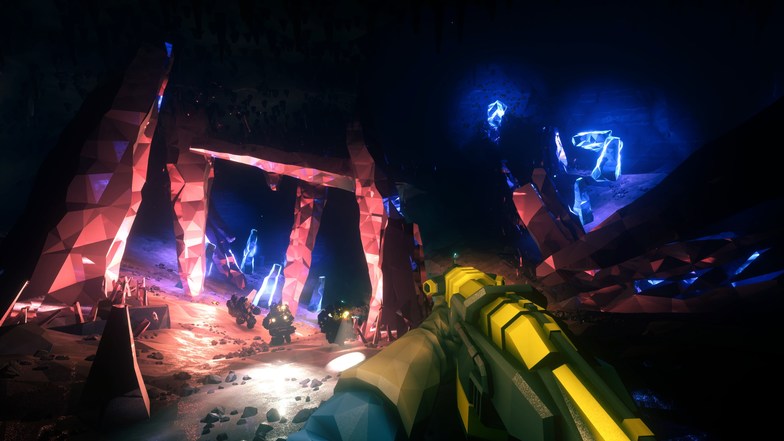 Deep Rock Galactic is an amazing FPS experience in which players have to head out and mine for treasure. There are a total of four classes of dwarves for players to choose from, and the game can be played in co-op mode with up to three other players.
The major kicker is that all of the maps that the players explore have dangerous monsters that need to be defeated or avoided in order to find the treasure. When it comes to a co-op experience, Deep Rock Galactic gives Phogs a good run for its money.
However, this is also a game that is extremely enjoyable when playing alone. While there isn't much of a story to discover or characters to meet, the gameplay is downright addictive. Any FPS fan (but especially those that love games like Left 4 Dead) would probably find something to enjoy here.
Art of Rally
Most rally games attempt to accurately simulate the thrill and difficulty of driving a rally car. Some succeed and others fail. However, Art of Rally is a game that throws away the realism out the window. Instead, all it wants to do is to make players feel like the car is driving on the edge.
This is something that the game managed to do very well. There is a steep learning curve, but it is also possible for players to tone down some of the difficulty settings to make the game a bit easier.
Art of Rally was also a part of our series on the best racing games for Xbox Series X/S. Even there, we only mentioned a single drawback which was the fact that game modes, tracks, and cars were a bit too limiting for racing fans.
Unto The End
At first, Unto The End seems like your typical side-scroller. You have to fight various enemies in order to complete the level. However, you discover just how deep the game is once you begin playing.
Simply put, Unto The End is an experiment in Artificial Intelligence. The game learns your play style as you progress through the game. Then, it brings out enemies that have a style that counters yours. As such, you need to adapt throughout the game if you want to win.
Just remember that like some other games on this list, Unto The End is a very difficult game to learn. As such, it is best avoided by those looking for a casual experience.
Genesis Noir
Genesis Noir is a detective game that is both intriguing and mysterious. The art style alone makes you want to see what the game is about, but the fundamental premise behind the game is downright mental (pun intended).
You are a detective who is investigating the shooting of a celebrity. However, your investigation is taking place between the time it takes for the bullet to leave the shooter's gun and enter the target's body. In between, there is a whole lot of weird (including other universes) that you have to travel through to find the culprit.
It is safe to say that there is no other game like this. Oh, the soundtrack is amazing too and seems like something straight of the 1950s yet incredibly modern.
The Ascent
The studio that developed The Ascent consisted of a total of 12 people. But is that obvious anywhere in the game? Not at all!
For one, the graphics of the game are so beautiful that we wouldn't be surprised if players think the game was a AAA production. On top of that, the gameplay gets you interested right from the get-go and doesn't let go until the very end.
The Ascent is a Cyberpunk game, but it doesn't have any of the bugs or issues that Cyberpunk 2077 had on release. The shooting and moving around is done using the twin sticks and feels extremely intuitive from the first level.
That said, The Ascent is also extremely difficult and can feel a bit boring and frustrating at times. This seems to be the norm for indie games nowadays as developers try to stand out from the crowd. It's all well and good for us consumers though, and the large number of games on this list is proof.
Haven
Haven is another game defined by its art style and storyline. In essence, it is a survival game where players need to find resources and craft items on a distant planet. However, it is not set in a post-apocalyptic world or in a place where everything is dark and dreary.
Instead, it is based on a faraway planet where two lovers (Yu and Kay) have gone to spend the rest of their lives together. The players control both of the characters and get to watch their relationship develop as the game progresses.
It is a fantastic story that moves away from all the killings and betrayals that have become the standard in modern-day narratives. However, there is still combat in the game, and players get to use both Yu and Kay to fight off the forces that are out to destroy them.
The Falconeer
The Falconeer is another game on this list for which it is difficult to find an alternative. This is because while it appears to be a standard fighting game where players are pilots (also known as dogfighting), the players get to control war birds instead of airplanes.
At its core, the game is an RPG where players are free to soar the open world. There are battles to be won and treasures to be found. Over time, it is possible for players to upgrade their skills as they progress through the game and gain experience.
There is also a story weaved into the gameplay, although it takes a backseat for most of the experience. Still, The Falconeer is a great game to play with fantastic graphics and a beautiful world for players to explore.
Rain on Your Parade
Rain on Your Parade is one of the few games on this list that is kid-friendly, and by that, we mean that it can be played by children under 13.
In Rain on Your Parade, you are a cloud and it is your job to basically rain upon the world. There are over 50 levels, with the initial ones being incredibly simple and the later ones a bit more complicated. There are numerous tools at your cloud's disposal, and the later levels unlock features such as acid rain.
There are tasks that need to be accomplished across each level. The first few levels involve watering the plants or causing people to run away from the precipitation. The later levels involve challenges that are a lot more difficult to complete.
This is a game that allows players to exercise their creativity and try out different things to see what happens. Of course, the fact that it can also be hilarious at times is just an added bonus.
Sable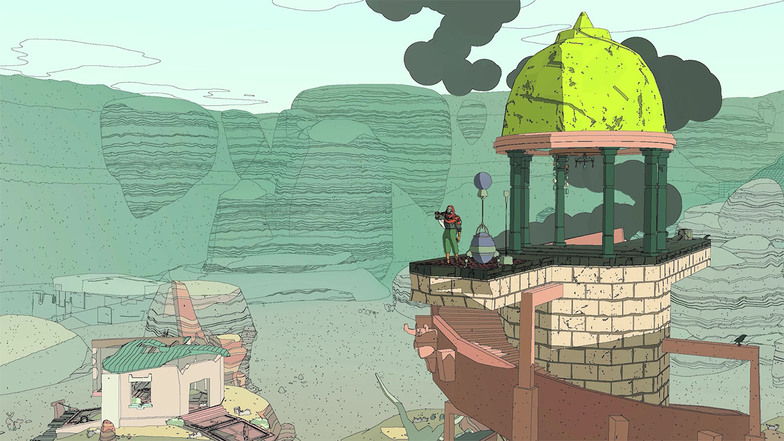 Sable is a game named after the main character in the story. The easiest way to describe the story would be that it is somewhat like Paulo Coelho's The Alchemist. The only difference is that Sable is not looking for treasure but rather for her calling in life.
The story revolves around Sable and her travels through the world. The player is responsible for guiding Sable through various obstacles that she will face and helping all the various characters that she meets.
Through the narrative, players get to discover who Sable really is. Complimented by a fantastic soundtrack, Sable is a game perfect for those who are looking for a coming-of-age story to spend their time on.
12 Minutes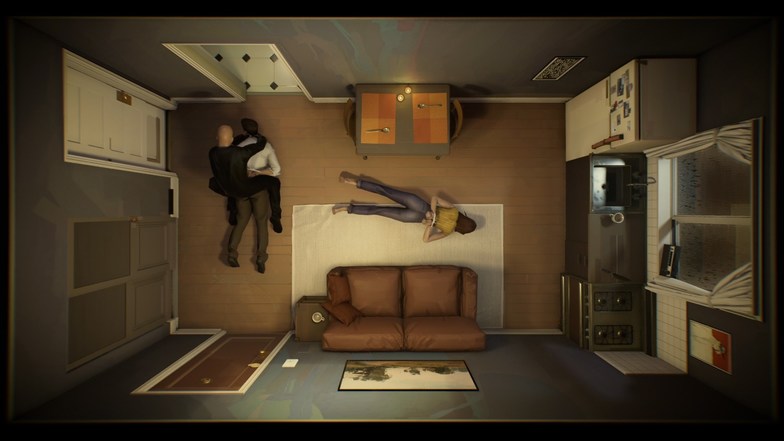 12 Minutes is a game that places the player in a time loop, causing them to relive the same moment again and again. The game takes place in a top-down perspective and is partly psychological horror and partly of the detective genre.
The story requires you to figure out the solution to the problem in the same twelve-minute loop. The problem is that a simple evening with your wife is interrupted by a police officer who accuses her of murder. Until you can figure out the solution to this problem, you are doomed to be stuck in the same 12 minutes.
The game has a simple drag and drop interface. However, there are a lot of areas for you to explore and a lot of things for you to find. The red herrings that lead nowhere only add to the mystery. It is possible for players to spend a lot of time playing 12 Minutes, as changing the inevitable end is much more difficult than it initially seems.
Outer Worlds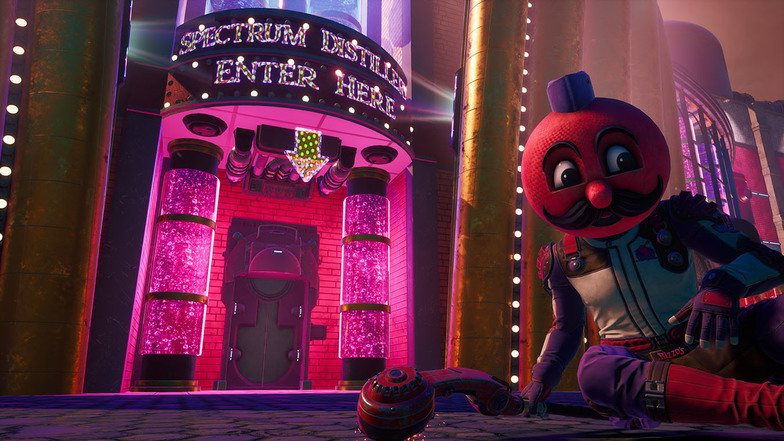 Outer Worlds is a single-player game that focuses on a galaxy that is doomed to fail. However, you have the option of preventing this from happening.
This is another game that takes place in a time loop, where you relive the same final moments of the galaxy again and again. With virtually no markers on your map and little direction on what you need to do, it is entirely up to you to decide how to prevent the collapse of the galaxy.
While the game is not big on graphics or the art style, the gameplay is more than intriguing enough for players that are looking for something that doesn't revolve solely around combat or exploration. While the progression in the game is slow and can feel boring at times, it makes finding the next step in your journey a lot more rewarding.
Lastly, there are multiple endings, meaning that Outer Worlds is quite replayable, with each choice impacting the eventual endgame.
Ori and the Will of the Wisps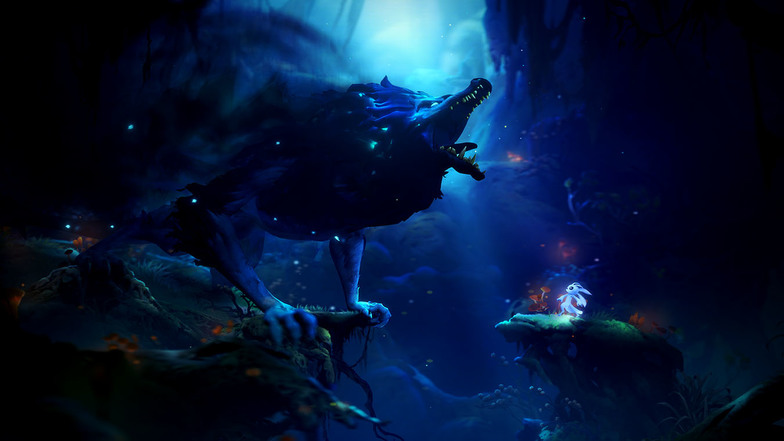 Ori and the Will of the Wisps is another game that was included in our list of best single-player Xbox games. As such, it being on the list of best Xbox indie games should come as no surprise.
The game is a side scroller that has an impeccable storyline and gorgeous graphics. The main way it improves over its predecessor is in combat. The game gets progressively more difficult as you move towards the end of the game. However, you also have access to more ways of dealing with the enemies, allowing for more creative ways to engage in the fighting.
Combat is only one-half of the game, with exploration being another. Even as a side scroller, there are a lot of areas to discover, with each level providing something unique over the previous.
Last Stop
Last Stop is a game that has received mixed reviews, and it is understandable. There are times when it can feel slow and drawn out. Still, there is a lot for players to love here as well.
The game is set in modern-day London. While it lacks in terms of graphics, it makes up for it with its storyline. The game revolves around three characters who at first seem to have extremely different lives. However, you will get to discover them in detail and how similar their lives are.
Of course, there is a lot of mystery in the game too. The three of them combat supernatural forces together and eventually discover why the three of them have been bought together. Overall, Last Stop is less of a game and more of an interactive movie. While it isn't as great as Life is Strange, it is still a fulfilling experience.
Hyper Light Drifter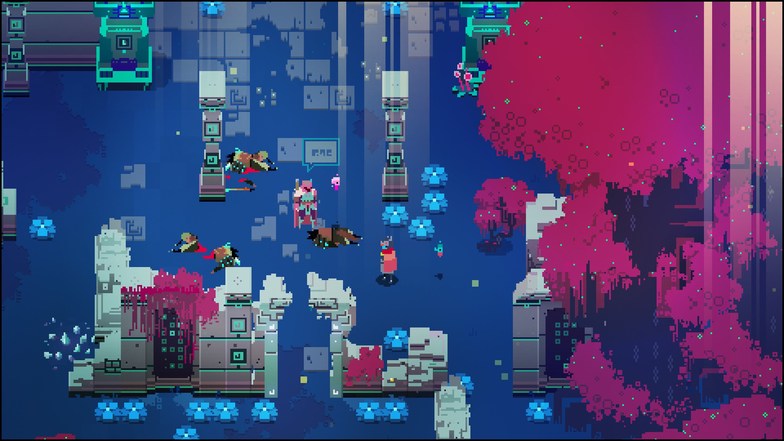 Don't let the pixelated graphics fool you. Hyper Light Drifter is a hidden gem that hasn't received a lot of attention. Although the game has been out since 2016, it isn't nearly as discussed or included on the lists of best Xbox indie games as it should be.
The game is an action-adventure RPG with a lot of content. The character you control is haunted by an illness, which will impact their experience as they progress through the game. While the gameplay is pretty much what you would expect from an RPG like this, the story is worth paying attention to.
Moreover, the game is extremely difficult. There are random hazards out there that can cause problems to your progress, and you have a lot of secrets to discover apart from the main storyline.
INSIDE
Inside is another game released in 2016. The only difference to Hyper Light Drifter is that it has received its fair share of attention. Released as a spiritual successor to the 2010 release by the same studio called Limbo, the gameplay is largely the same.
You play as a frightened child who needs to solve puzzles to progress through the game. There are very few directions provided to you, leaving you to figure out what to do on your own. Death is only a second away, and it is emphasized by the fact that INSIDE may have one of the grimmest settings and soundtrack out of any game out there.
INSIDE is a platformer that has just the right amount of stealth and puzzles. Just remember that the game is extremely short compared to others on this list. On top of that, it is lacking in terms of replayability. Still, INSIDE is more than worth its price.
The Artful Escape
The Artful Escape is a game that makes you once again realize why you love indie games so much. The amount of creativity that has gone into the game makes it so different from all the other side-scrollers out there, that the only word that could describe the game would be… Artful!
You play the role of a young guitarist who is going through a journey to discover himself as he rises through the ranks of the music industry. Fueled by your guitar and the massive amounts of psychedelics you are consuming, you will try to get to the end of your journey without having yourself killed.
The game is backed by a rock n roll soundtrack that seems like something straight out of the 1980s. The art style is lovely to see and there are a lot of tidbits that fans of the musical genre are sure to enjoy. Even those with no previous introduction to the world of heavy music will probably find the game to be incredibly fun, funny, and intriguing.
Hellblade: Senua's Sacrifice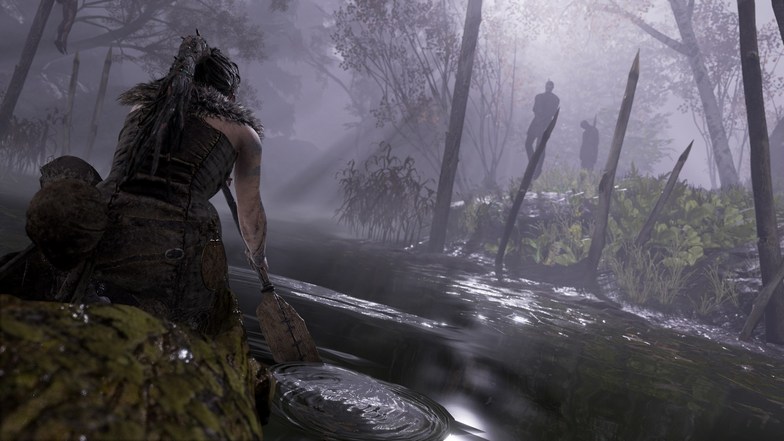 It is absolutely insane that a studio as small as Ninja Theory managed to put out a game that is so detailed in every single aspect. Hellblade: Senua's Sacrifice has long been lauded as the game that raised the bar for all other Indie studios and with good reason.
While the combat and the graphics of the game are on point, what really makes the game stand out is its focus on mature themes such as mental health. In fact, the developers created the game in collaboration with numerous sufferers of psychosis and neuroscientists to allow the average Joe to precisely experience what is going on in Senua's mind.
Hellblade: Senua's Sacrifice might be one of the best story-based indie games on the Xbox Series X. That said, it does not hold back when it comes to graphics and gameplay either. There is a well-rounded combat system, and the story moves at a brisk pace that allows for immersion and constant action.
Lake
Although Life is Strange has already been mentioned once on this list, one of the things we loved about the game when it first came out was its calm and peaceful nature. The story moved at a decent pace, but players were free to explore around and play the game at their own pace.
Lake is something extremely similar. It is set in the 1980s, and you are a forty-year-old woman called Meredith Weiss. Before you begin yawning, remember that there is a decent amount of excitement in the game.
You visit your hometown for two weeks and get to meet and interact with everyone there. In the end, it is up to you to decide if you want to go back to the city or stay in the town where you have to deliver mail and bask in its slow-paced life.
It Takes Two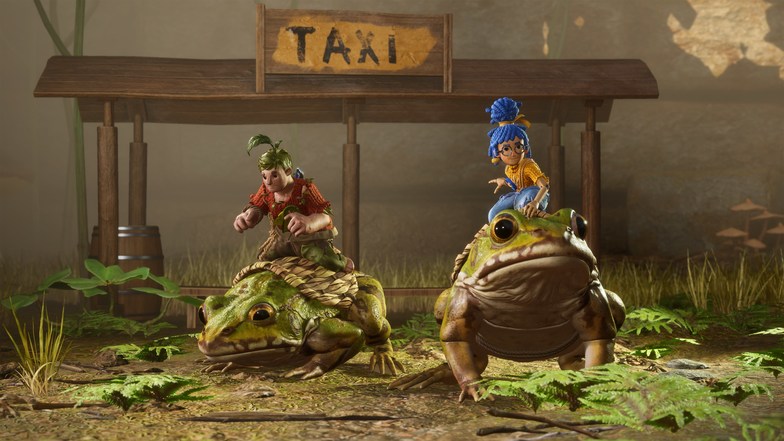 It Takes Two is a game developed by Hazelight Studios, a company that has developed an expertise in making games that are meant to be played in co-op mode.
It Takes Two is one of the best games of this type. The two players are to take control of a dysfunctional couple that has been turned into dolls. Both of the players need to work together in order to find their daughter and return to their human forms.
The game cannot be played by a single person. However, there is a feature that allows the players to share their copy of the game with a friend so that the two of them can play together. While it does not have the depth that Phogs has, it might be the perfect game for couples to play together.
Song of Iron
Song of Iron is based on the Vikings, with the story of the game being the player's journey to Valhalla. While the game is not particularly focused on its story, there is just enough to make you feel like you are progressing at an appropriate pace.
The main focus of the game is combat. You are going to fight both other Vikings and various beasts on your journey to the promised land. You only have a few weapons at your disposal but being able to defend yourself from the attacks of the enemy plays a major role in the game.
Song of Iron is quite difficult but not to the point of Dark Souls. It is perhaps ideal for players that love a challenge but do not want to end up being frustrated beyond reason while trying to clear a difficult level.
Nobody Saves the World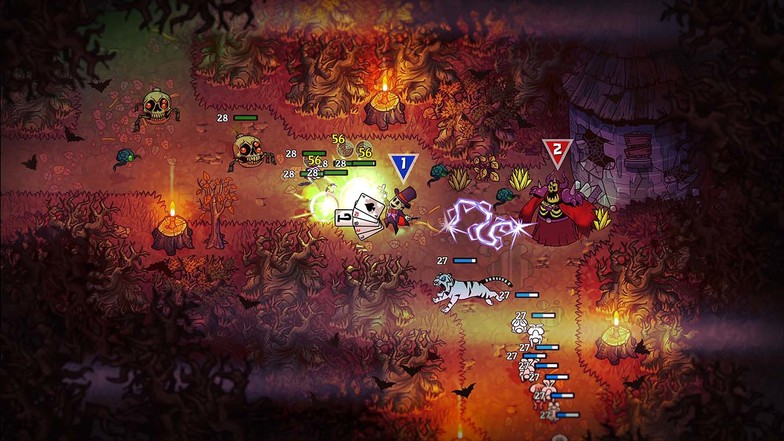 Nobody Saves the World is an action RPG that is based more on meaningful progression as opposed to pointless grinding. It is possible for you to change your character almost completely by completing a quest. This allows you to unlock new moves and change the complete outlook of the game.
The main thing this does is that it prevents the game from ever becoming boring. It also means that there are numerous mechanics for players to learn, not all of which will be accessible at all times. This is a great way of adding complexity to the game without making it seem overly difficult. For fans of action RPGs, Nobody Saves the World is just different enough from the average game in the genre to be worth a try.
Iconoclasts
How about a game where you are a mechanic and the world is falling apart? Yes, that is exactly what Iconoclasts is, and it puts you in the boots of someone who has to now put the world back together.
Fundamentally, Iconoclasts is a puzzle game that allows you to advance the story by solving puzzles. There are also various secrets and easter eggs for you to discover. The story has both a personal component and something larger than yourself.
The game took seven years to make, and it definitely shows in its attention to detail. The story is extremely long but does not get boring at any point, making it a rarity in its genre.
The Forgotten City
The Forgotten City is another game that is based on the concept of a time loop where players have numerous attempts and figure out the solution to the problem.
The game puts players in Roman times, where one of the cities has been cursed and is destined to fall. There are multiple endings to the game, and players have the option of both using combat and peaceful methods to find out what is the reason for the curse.
The main draw of the game is that it requires the players to make difficult moral choices, and these choices have consequences later down the line.
Kentucky Route Zero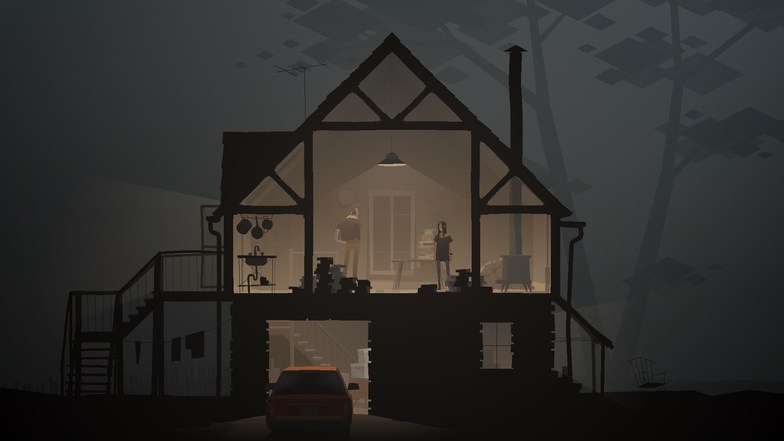 Even though Kentucky Route Zero was originally a point-and-click game on PC, it has since been adapted to consoles to bring the magical experience to TVs.
The game is meant to be played in a slow and deliberate manner. This is an adventure that takes place both in this world and the worlds beyond it. There are a total of five acts that you can play through. In each act, you get to meet new people and have a chance to build relationships with them that could end up paying off down the line.
Once again, the soundtrack here is on point. The game is meant to make you think, and you get to experience all the same things that your character goes through in a manner that can only be described as deeply personal and intimate. There aren't many games that can be described as 'intellectual', but Kentucky Route Zero might be as close as we get.
Stardew Valley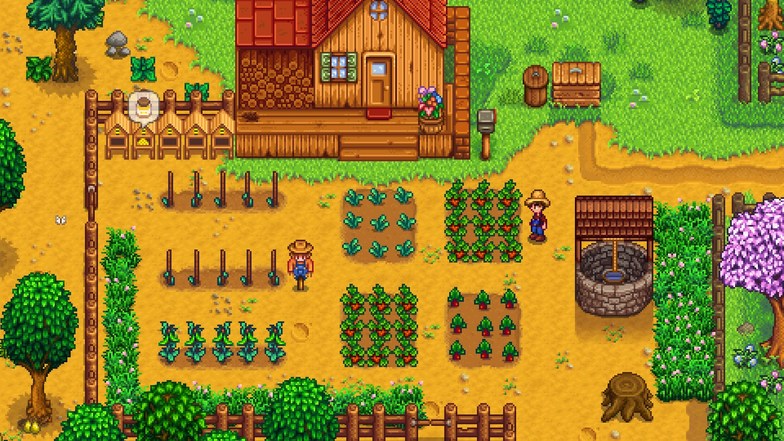 There are a lot of people that believe that Stardew Valley is one of the greatest games ever made, at least in modern times. There is good reason to believe this too once you begin playing the game.
Even though it seems like just another farming simulator at first glance, it is so much more than that. It might be the best story-based indie game on Xbox. You inherit a farm and set out to plant the crops. However, you will soon find yourself falling in love with the people of Stardew Valley.
Over time, the progress at the farm will be dwarfed by all the other things you can do in the game, and make it a narrative that isn't easy to forget.
Terraria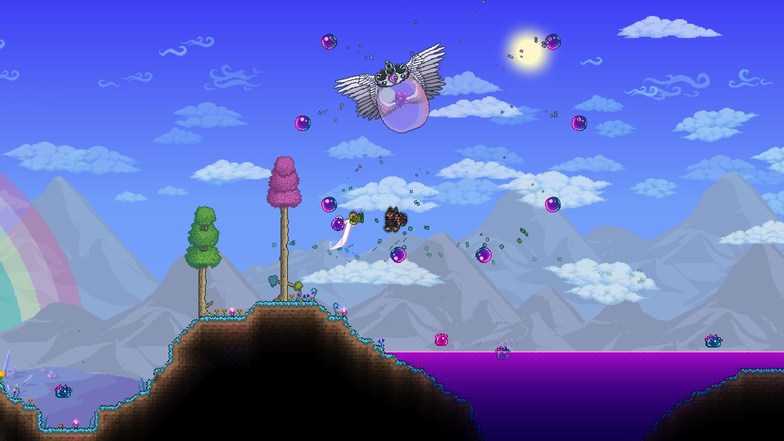 Another game that has been around for some time, Terraria has long been a fan favorite. The game combines exploration, combat, and mining. Yes, it is quite a bit like Minecraft.
However, the way it executes that idea is completely different. For one, there are a lot of enemies to fight. On top of that, there aren't nearly as many sandbox-focused options when playing Terraria.
Still, it is one of the highest-rated games when it comes to user reviews. As such, this is a must-try game for players that want a Minecraft-like experience but something that still feels almost completely unique.
Death's Door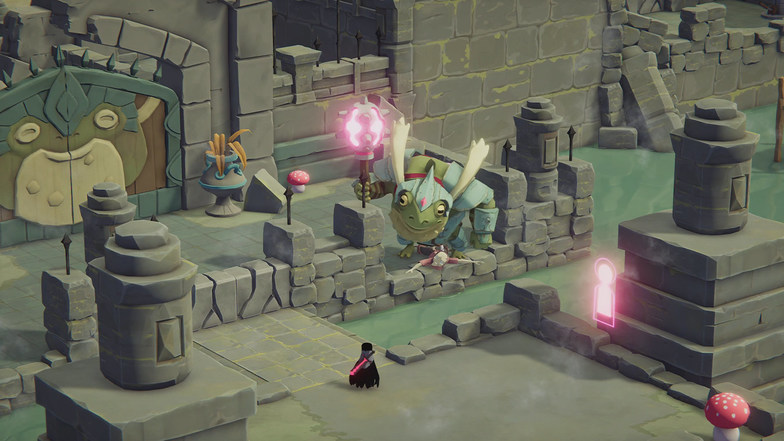 Death's Door is a game that requires you to fight your way through a lot of levels of various nature. You are a crow whose job it is to reap the souls of the dead. However, you run into a problem with a particular soul, which leads you on a difficult and harrowing journey.
Although combat is a significant part of the game, it is also its only significant flaw. The problem is that the combat system is a bit too simple. It takes less than an hour to master it, and there will be many players who will be able to perfect it in a few minutes.
Still, Death's Door is a game worth trying out for players that like to play old-school dungeon crawlers that provide a simple experience.
SUPERHOT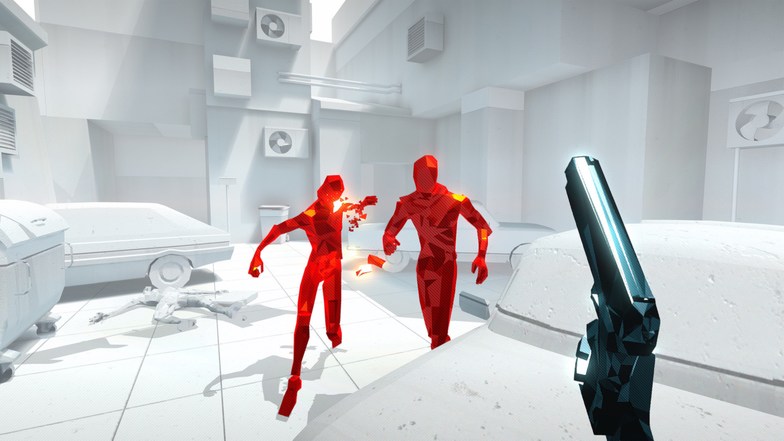 SUPERHOT is another one of those indie titles that was initially released on PC but was so successful that it was later adapted to consoles.
The game is perhaps one of the most unique FPS titles out there. The objective is simple: Kill all the enemies. However, time only moves when you do, which makes for an interesting game that is both a shooter and a puzzle.
Players need to fight their way through the progressively more difficult levels and may need several tries before they can figure out how to get past a particularly difficult set of enemies. Since the enemies are continuously shooting back at you, dodging their bullets makes for one of the most exciting and difficult FPS experiences that you can currently have on the Xbox.
Windjammers 2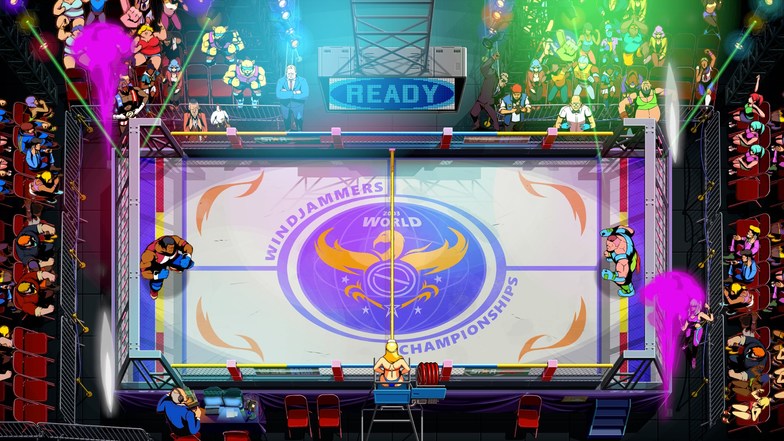 The last Windjammers game came out all the way back in 1994. While we doubt that there have been a lot of fans holding out for a sequel all this time, it is definitely a great game.
Windjammers 2 is a fighting game that requires a lot of strategy in order to be played at a high level. As such, the basic mechanics of the game can be learned easily, but there is almost no limit to the skill ceiling in this game.
While there is a little bit of single-player content for players to enjoy, online multiplayer is where the fun really starts to happen. There are a lot of moves to learn and a lot of playstyles that all serve to counter another one, making this a great sequel to the original classic.
OlliOlli World
This is the last game on our list of the best indie games for the Xbox Series X / S. This is skateboarding as you have never seen before. It is a platformer where you ride your skateboard through various challenges, meeting new characters in due course.
Skateboarding culture is a huge part of the game, so those that have previously spent time skateboarding or do so now will find a lot to love. However, the relaxed nature of the game means that even players that are not into skateboarding will be able to enjoy the story and the smooth gameplay.