Let's face it, modern gaming is more about multiplayer than single-player. In fact, there is a huge social aspect to gaming now, with the Discord or Teamspeak servers being one of the main places where people meet and talk to each other.
As such, it is quite rare to find a game that does not have a multiplayer mode nowadays. In fact, most of the single-player games are created by indie developers, and that too is mainly owing to their low budgets. Most AAA titles, even those centered around the campaign, have a co-op mode at the very least.
With so many games out there that have an amazing multiplayer mode, it can be a bit difficult to decide which games you should play. While you can limit your options by picking a certain genre, we understand that there are a lot of gamers out there who play a variety of genres.
If you are one of them and you are looking for games that have really good online gameplay, our list of the 28 best online multiplayer games for Xbox Series X / S should be of help.
Call of Duty: Warzone
No one denies that Call of Duty: Warzone is not the best game out there. No one also denies that it is still a very good game, which is why it was on our list of the best Xbox shooter games.
But the main reason why we have Warzone at the top of our list is due to its rich multiplayer content. As one of the largest multiplayer games in the world, there is a lot of content for players to explore. There is the standard Warzone mode, which is Call of Duty's take on the battle royale genre.
There are also numerous other modes that allow you to respawn more often or have more concentrated battles. Warzone also has a really large player base, which means that you can find matches no matter what time of day it is.
On top of that, those who live in regions where gaming is not that popular will find Warzone to be one of the only few options where they can play on low ping. This is mainly due to the game's popularity which has required Activision to put up servers across the globe.
Lastly, it is important to mention that Warzone is free to play. While there are a lot of in-game items that can be purchased, none of them impact the gameplay, leading to a business model that has no pay-to-win elements.
GTA V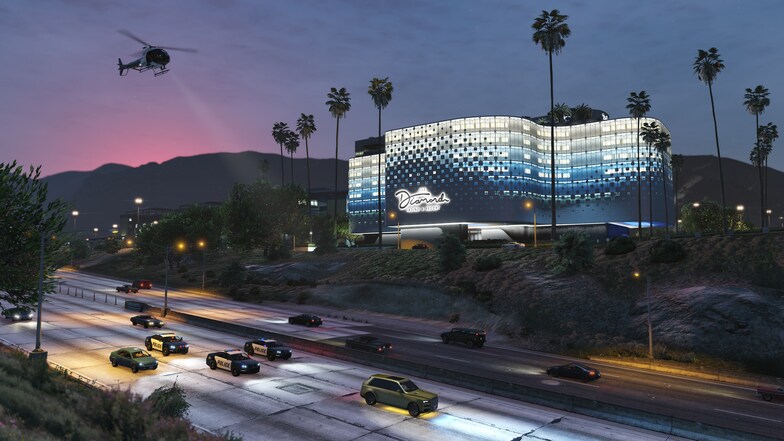 Despite its age, GTA V is the perfect game for our list of the best Xbox online multiplayer games. This is due to the online mode where players have the freedom to do whatever they want.
The online mode has both the standard open-world and various mini-games that players can compete in. This makes GTA V the ultimate social experience, as there is enough content here to keep you and your friends satisfied for a long time.
The PC community further bolsters this with numerous mods that can be downloaded. While that is not really possible to a similar extent on the Xbox, the experience is still largely the same.
The game has also been enhanced for the Series X and S. This has led to much better visuals that do not make the game appear as outdated as it could have been. Players coming from the Xbox One can also migrate all of their data to the new console.
Sea of Thieves
Some of the best online games are those that give you the maximum amount of freedom. Sea of Thieves does that due to its open-world nature and the fact that it is a survival sandbox. However, it also gives you quests and structures the gameplay so that it does not become boring.
In Sea of Thieves, you start out with a small raft and you slowly need to build your own empire in the sea. There will be both AI-controlled players and monsters, as well as other players that you will need to watch out for.
When you see another player, the interaction you have with them is completely up to you. You could decide to be hostile to everyone, or you could take a cautious approach and try to befriend them.
Lastly, upgrading ships and fighting is not the only thing that is possible in Sea of Thieves. There are a lot of additional activities that have a lot of depth to them. Most of them are pirate themed, which was why Sea of Thieves was on our list of the best pirate games for Xbox.
Forza Horizon 5
With Forza Horizon 5, we continue the trend of including games that give you the most freedom. Forza Horizon 5 does that with cars, allowing you to tap into a large selection and do whatever you want with them.
When it comes to online multiplayer, most of your time will be spent racing. However, that is not a bad thing, as there is enough content here to basically guarantee that you and all of your friends will never be bored.
What's more, the cars in the game are extremely customizable. With your progress being tracked from race to race, you can use the single-player mode to hone your skills and then show off your driving when racing online.
No Man's Sky
No Man's Sky is the ultimate space sandbox. The developers basically decided that since their game is set in space, it gives them unlimited freedom to do whatever they want.
As such, you can explore planets with resources, weird creatures, and other players. It is possible for you to mine resources to upgrade your ship. On top of that, you can fight other players or work with them.
What you end up doing in the game is completely up to you. Although No Man's Sky carries a bad reputation for its terrible launch, the game has received numerous updates since then and the developers have added additional content to deliver on all of their promises.
If you are looking for a multiplayer sandbox that is set in space, there is none better than No Man's Sky.
FIFA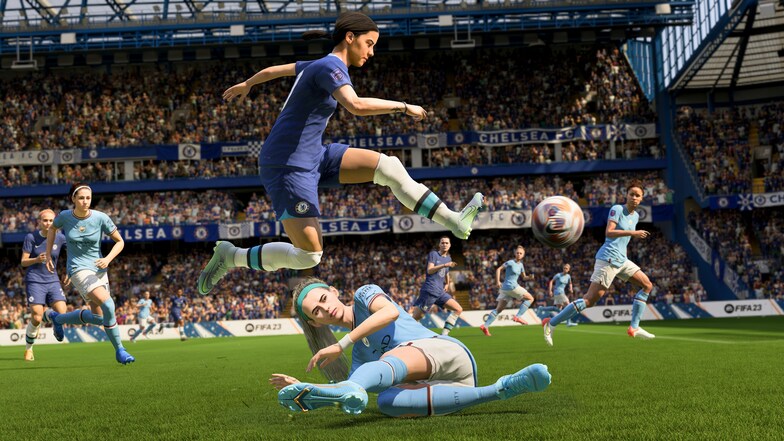 We are not mentioning which FIFA because you should go for whichever one is the newest. Even though the most hardcore football fans who only play FIFA on their Xbox will admit the game is not perfect, it has to be said that the game has a lot of multiplayer features.
The biggest one is Ultimate Team, where you get to slowly build your team and compete with other players in single matches and tournaments. While the concept is very interesting, the mode does unfortunately have a lot of pay-to-win elements.
However, there are many other online modes that do not have any of these elements. For example, you can play the Seasons mode where the sole purpose is for you to pick a team and win against the competition. it is also possible for players to take part in online matches directly.
Tom Clancy's Rainbow Six Siege
Tom Clancy's Rainbow Six Siege is a competitive shooter where two teams of five players take each other on in destructive environments.
Almost every single wall can be broken or penetrated. Both teams have offensive and defensive items that can help them complete the objectives. On top of that, there are numerous operators that can be picked before the game, each of them having its own weapons, strengths, and weaknesses.
The ranked mode is the best part of the game. You start at a low rank and face relatively newer players (unless someone is smurfing). The players get better and better as you climb to the higher ranks, and so do the rewards for reaching those leagues.
Mortal Kombat 11
The first fighting game on our list of the best online multiplayer games for Xbox is Mortal Kombat 11. Once again, we are not saying that this is the best fighting game out there (although it did make our list of the best fighting games for Xbox), but that it has the best multiplayer.
The reason for this has nothing to do with the game itself. Some people like Tekken, some like Street Fighter, and some like Mortal Kombat. We totally get that. The reason why we think Mortal Kombat 11 is a great online game is because of its net code.
As long as your ping is not too high, Mortal Kombat 11 provides one of the smoothest online fighting experiences out there. Almost all of the other games have the occasional glitch or problem where things do not happen the way they should. With MK11, that is almost never the case.
Minecraft / Minecraft Dungeons
Going back to sandbox games, our list simply would not be complete unless it had Minecraft. For those who have been living under a rock, Minecraft is a survival sandbox that gives you the freedom to do whatever you want.
If you do not want to muck about and customize your own world, you can play the survival mode where you avoid zombies and try to survive for as long as you can. That said, the game truly comes to life when you and your friends customize the world and shape it according to your will.
There is also Minecraft Dungeons that has you go through dungeons taking down endless enemies. The Dungeons version does not have the same customization options, but it does have a great story and a four-player co-op mode.
Halo Infinite
Halo Infinite changed the Halo series in two major ways. On the campaign side of things, it introduced an open-world concept that allowed players to progress at their own pace.
On the multiplayer side, Infinite goes back to the series' roots. There are four-player squads, on-map equipment, and other changes that make Halo the arena shooter that it was originally intended to be.
Halo Infinite is also one of your only options along with Call of Duty if you want to play esports on the Xbox. While the Halo scene is not as huge as the COD scene, it still has amazing players and decent viewership.
If you are looking to play a shooter game that is amazing regardless of whether you are playing the multiplayer mode or the single-player, Halo Infinite should be your next purchase.
Back 4 Blood
Enjoyed playing Left 4 Dead back in the day? You will enjoy playing Back 4 Blood even more. The basic concept is the same: Fight off endless waves of zombies and try to survive for as long as possible. There are also numerous features that add depth to the experience.
For one, there is a story mode where you and your friends can work together to survive the zombie apocalypse. Secondly, the horde mode randomizes a lot of things at the beginning of the game to make sure that each instance of the game is unique. In fact, Back 4 Blood is easily one of the best horde mode games on the Xbox.
In the multiplayer mode, it is also possible for players to play as the zombies (known as the Ridden). Lastly, there is also a PvP mode with traditional game modes for those that like the gunplay that Back 4 Blood has to offer.
Overcooked 2
Overcooked 2 is the first game on our list of the best online multiplayer games for Xbox Series X and S that only has a co-op mode.
You and your friends will be working together to feed the Unbread. The Unbread are here to destroy the world unless you manage to keep them fed. As such, all of you will need to make sure that you are constantly cooking and feeding them.
Overcooked 2 is a great game to play amongst both friends and family. While it does have a funny side to it, it is not a game that is only meant for children by any means. In fact, Overcooked 2 can lead to extremely hilarious moments when chaos ensues even amongst the most hardcore gamers.
Rocket League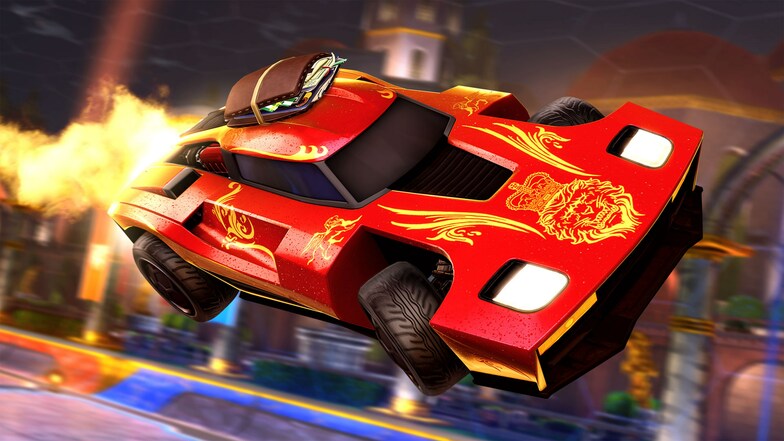 Rocket League is one of the more obvious mentions on this list. The game simply took the concept of what it would be like playing football (soccer) with cars that can do stunts and made a game out of it.
Rocket League games can be whatever you want them to be. There is a competitive scene for the game, where professionals battle it out for thousands of dollars. There is also the standard multiplayer mode where you can hop into a game and just have fun.
Due to the nature of the game, Rocket League has the chance to offer some of the funniest and most chaotic gameplay out there. In fact, one of the best ways to play the game is to get together a group of friends, team up, and be on voice-chat when playing the game.
Call of Duty Black Ops Cold War
Black Ops Cold War serves as a sequel to the original Black Ops game. While the original Black Ops was by far one of the best COD games ever created and Cold War definitely doesn't come close to it, it is still a great game.
The campaign is set in the 1980s and follows an elite squad trying to catch a terrorist. However, we won't dwell on that as the online multiplayer is why this game makes our list.
Cold War does a better job of representing weapons from its era, mainly owing to the experience the developers have now had with the arsenal available at that time. There is also the Zombies mode where you and your friends can take on endless waves of the undead.
Destiny 2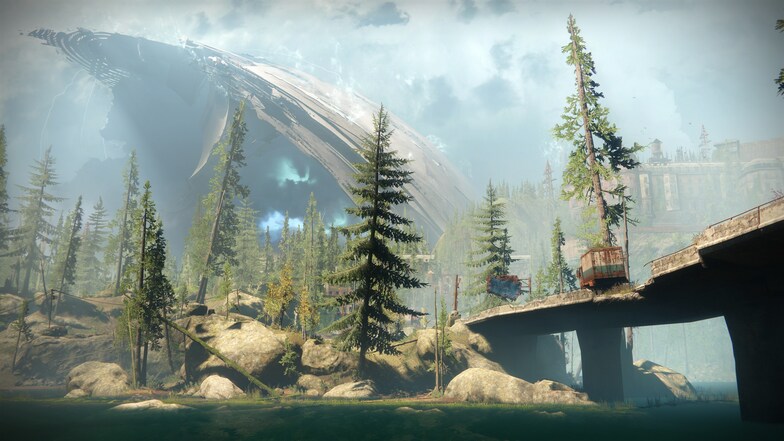 If you are someone who does not mind grinding a game and playing it to the point of exhaustion to unlock new content, Destiny 2 is right up your alley.
Destiny 2 is a looter shooter where you take part in an online world. Populated with other players, everyone is trying to complete quests and other activities. The quests can be completed alone or with other players. Due to the difficult nature of certain quests, it is advisable to play the campaign in co-op for maximum success.
Destiny 2 also has various PvP modes where players can directly face each other. While not as popular as the campaign, they are still populated with players looking to test their skills and gear.
ARK: Survival Evolved
Survival games can be hit or miss, but ARK: Survival Evolved does a good job of creating a cohesive product that also does not suffer from a lot of glitches and bugs.
The main object for players in the game is to survive. In order to do this, they need to watch out for dinosaurs, other creatures, and other players. The fun part is that dinosaurs and creatures can be tamed and then used in battle.
Just like other survival games, you can band together with other players or seek to actively destroy them. There are also a lot of quests that you can complete that will help you survive and become stronger.
Gears 5
Gears 5 is another prominent name on our lists, and it has largely followed the Halo Infinite formula. For the single-player campaign, the game has taken an open-world approach, allowing players to make their own way.
For the multiplayer, Gears 5 does a great job of combining elements from the older Gears games and mixing in new elements. The basic gameplay is still the same, but there is a lot of content to try out. The developers have done a good job of adding new content since the game came out, keeping the multiplayer fresh.
There are also numerous PvE modes for players to take part in, including a horde mode where a group of players faces an endless number of enemies.
Star Wars: Battlefront 2
Despite the controversial nature of the game's release, there is no doubt that the multiplayer mode in Battlefront 2 is extremely fun for fans of the Star Wars franchise.
There are ample options for both melee and ranged combat. Although the game modes are nothing special, Battlefront 2 is the best option for Star Wars fans who want to play a combat game using their favorite heroes and villains.
The biggest addition to the game is the ability to fight as a Jedi. This means that it is now possible to use light sabers in the multiplayer, something that the players have been requesting for a long time. While there are Star Wars games that are much better than Battlefront II, this is your best bet for online multiplayer.
Fortnite
Yes, we understand that readers who are older than 15 may be scoffing at us for having Fortnite on our list of the best online multiplayer games for Xbox. However, we are sure that everyone can accept the impact that Fortnite has had on the Battle Royale genre.
Fortnite is a game that is not just about fighting, but also about building. Players have the opportunity to build giant structures by collecting materials. This means that all of the fighting in the game has another dimension to it due to players constantly building structures and tearing them down.
There are game modes that also allow you to play the game without building anything. Over there, Fortnite plays much more like a standard Battle Royale. Whichever way you like to play the game, there is no doubt that Fortnite is extremely skill-based and will require you to utilize your inner hardcore gamer if you want to be good at it.
NBA 2K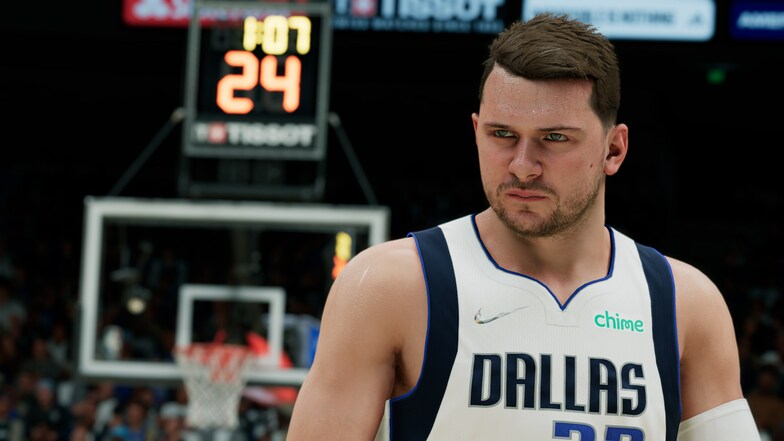 Just like FIFA, NBA is another series that has a rich history and has only gotten better with time. Although it too has controversial parts and certain pay-to-win elements, that doesn't take away from what makes the game great: The gameplay.
2K Games seems to iterate on the gameplay a little bit with each release, adding new features or mechanics that would make the game seem more realistic. One of the best things about the game is that it has had very few game-breaking mechanics.
This is in stark contrast to FIFA, where certain games allowed you to guarantee a win as long as you had certain traits (e.g., pace in FIFA 17).
For fans of Basketball, NBA 2K provides multiple game modes where players can take on their friends and strangers across the internet. The competition can get really tough in the higher tiers, making this a great game to take seriously.
Dead by Daylight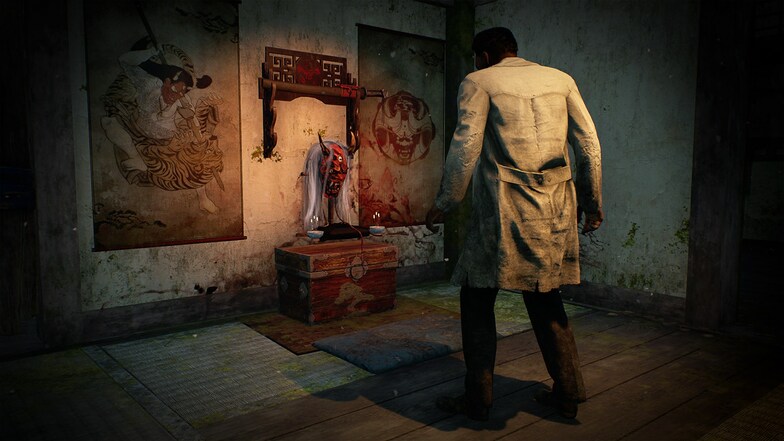 Dead by Daylight takes a unique concept and executes it to near-perfection. Four players need to escape one killer. The killer is controlled by a player too, and they are responsible for taking out the survivors before they can get the generators running to make their escape.
This makes Dead by Daylight one of the most terrifying and thrilling multiplayer games out there. If you are one of the survivors, then the sound of the killer being near is enough to send shivers down your spine. As a killer, perhaps the experience is not so terrifying, but it is still very engaging.
Dead by Daylight was on our list of the best action games for Xbox. There are a lot of killers and survivors for you to choose from, each of them having its own attributes. This adds an element of strategy to the game, as players can pick survivors with complementing traits to increase their chances of survival.
Rogue Company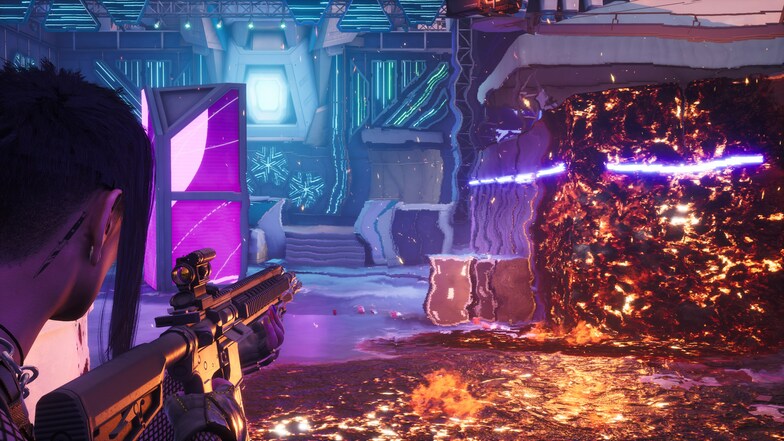 Rogue Company is one of the best free online multiplayer games currently available on the Xbox. Although the developers identify it as a tactical shooter, the game is more about explosions and mayhem and less about a considered, tactical approach.
Players get to pick one of the agents from Rogue Company and drop into battle. Each agent has its own set of unique skills that can be used to gain an advantage over the enemy.
Compared to other shooters, Rogue Company has a lot more explosions. In fact, the number of explosions in the game might be closer to World of Tanks than Call of Duty.
With a completely free-to-play model, Rogue Company is perfect for someone who wants a great multiplayer experience but is a little short on cash.
Battlefield V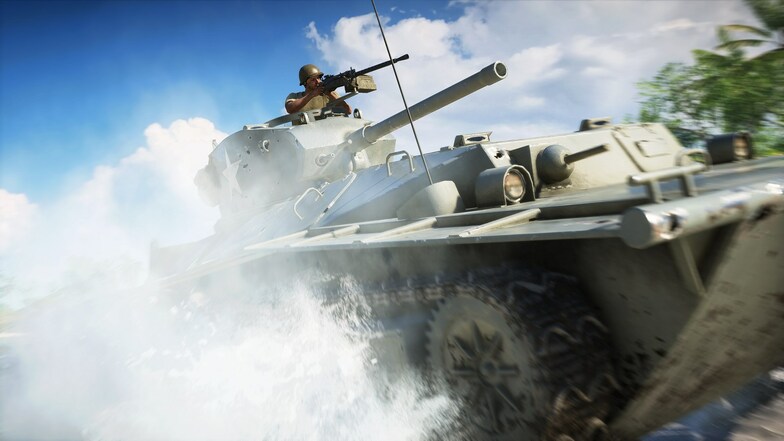 For those who are not short on cash, Battlefield V is a great shooter to try out. While we won't say that the game is as good as Battlefield 3 and 4, it does a good job of bringing back the classic Battlefield experience.
Set in World War 2, players can take part in 64-player battles, ride tanks and airplanes, and go for all sorts of mayhem that has become common in the Battlefield franchise.
Classic modes such as Conquest are present, and they are supplemented by new game modes such as Combined Arms and Grand Operations. There is also a Battle Royale mode, although no one really plays it that much.
Among Us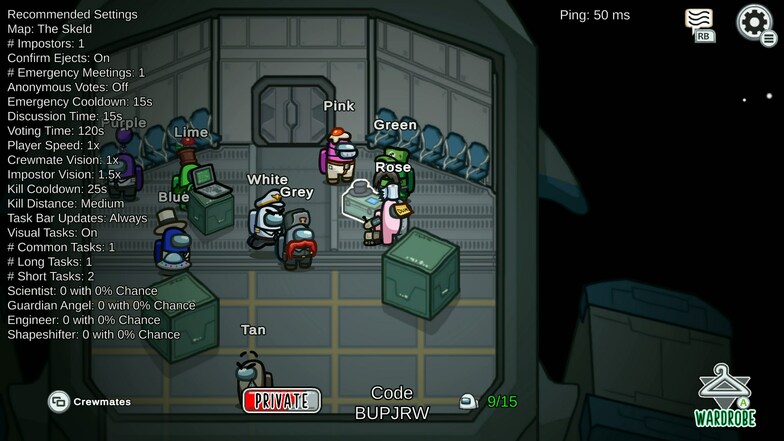 Among Us took the world by storm when it first came out. The sheer probability of chaos that exists in the game, especially when all of the people playing are connected on voice chat makes this a must-play for large friend groups.
Although the hype surrounding the game has died down since its release, there is still a large community that plays the game. However, we won't recommend playing Among Us with strangers. Awkward silences tend to take the fun out of the game and make it more competitive.
The fact that there is cross-platform gameplay means that not all of your friends need to have an Xbox to play with you. Even if they have a mobile phone, it is possible for you to play together. This alone makes Among Us one of the most accessible games for online play out there.
Grounded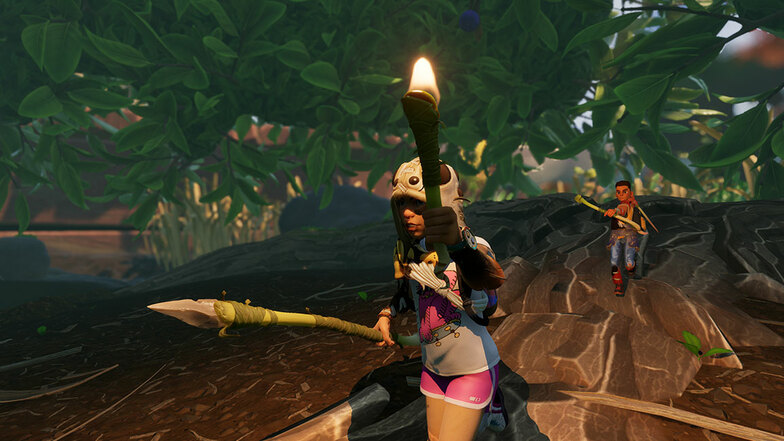 Grounded is another game that is primarily based on co-op gameplay. Although it is a survival game, it does a good job of separating itself from the other games in the genre. The main way it does that is through its story: You have been shrunken down to the size of an ant, and surviving is now very difficult.
The major obstacle standing in your way is the insect life, which is now a deadly force that will react to your every move. In order to survive, you will need to avoid predators, forage for food, build bases, and make sure that you are not targeted by anyone.
All of the game takes place in a backyard, and there is a campaign that can be played in co-op mode too. In the campaign mode, you and your friends work together to discover why you have been shrunken down to this size, and what secrets are there in the mysterious backyard around you.
Dragon Ball FighterZ
We wanted to have one more fighting game before we ended the list, and Dragon Ball FighterZ is perhaps the best game in the entire Dragon Ball franchise if you are looking for a pure fighting experience.
There are multiple game modes, including 3v3 Tag and Support. While there is a story mode, it primarily involves you fighting AI enemies. It gets boring quite quickly, so the multiplayer mode is where you need to go to enjoy the game.
Both the local multiplayer and the online play is great. While the graphics look a little outdated due to the game being released in 2018, the move sets are very detailed, and mastering a fighter takes a lot of work.
7 Days to Die
7 Days to Die is a zombie survival game that primarily focuses on base building. During the day, you need to head out, look for resources, craft items, and build your defenses. During the night, the zombies will come looking.
There are also other players on the server doing the same thing, which means that you can either befriend them or raid them.
There is a lot of strategy in the game. For example, raiding at night time carries a lot of risks, but that is also when the enemies are more vulnerable. 7 Days to Die is the only DayZ-like survival game that has managed to nail down the RPG elements. Sadly, the player base is quite low, so finding other players at certain times can be a bit difficult.
Quake
The last game on our list of the best online multiplayer games for Xbox Series X / S is the one that sort of began it all. Quake is one of the games that bought multiplayer gaming into the limelight, and id Software is still delivering quality online gameplay decades later.
The remastered version of the original Quake brings back all the content from the original and adds a few expansion packs to the mix. The skill ceiling is atrociously high, although you can only do so much with a controller.
If you are looking for a pure skill-based fragging experience, there is no game currently available on Xbox that can match Quake. Although the graphics still look very outdated despite the remaster, those who only care about the gameplay will definitely not care.