Turn-based games are well-loved by players that are not into all-out action and quick reflexes but rather into planning and strategy. These games require you to think about each and every move you make before you make it, while simultaneously anticipating your opponent's moves.
The only problem is that due to the nature of the genre, turn-based games are mostly to be found on PC as opposed to consoles. That said, there are still a lot of games that make their way over to Xbox, and many of them are of the highest quality.
Here, we have done our best to sift through all the turn-based games on the console, and have listed the 14 best turn-based games for Xbox Series X / S.
South Park: The Fractured but Whole
South Park games are often overlooked by players who are not a fan of the show. If you are one of them, you would be surprised to discover just how much depth they have.
While you will need to be a fan of the show in order to fully get all of the jokes and gags, there is a lot to laugh at even if you haven't seen a single episode.
The best part of the game is the turn-based combat. The progression makes for one of the most grind-free RPGs you can imagine, with enemies scaling at the same rate that you level up. This makes for an extremely balanced game that does not get boring from start to finish.
XCOM 2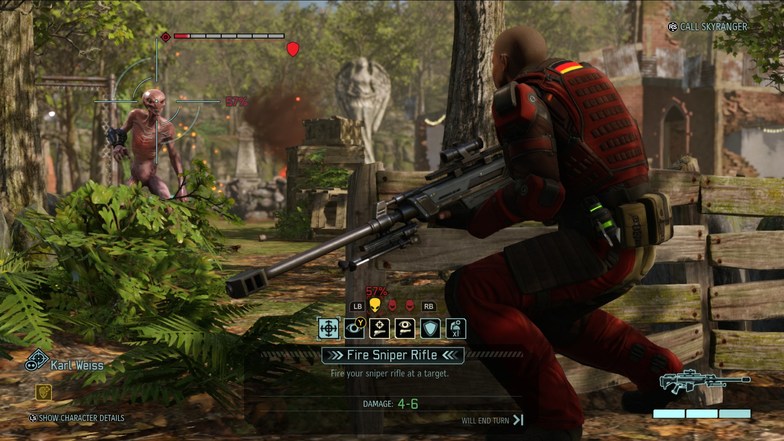 The XCOM series is considered to be the holy grail of turn-based fighting games by many. On the Xbox Series X and S, XCOM 2 combines the stunning visuals of the consoles with many of the classic elements of the series to create an enthralling experience.
You will control your fighters and your resources at the same time. As such, this is a game where there are dual elements of strategy that you need to account for. As you progress through the game, you get to unlock new weapons and features for all of the five classes, adding more depth to how you can beat each level.
There are also various different kinds of missions that allow you to choose your own playstyle. For example, you may prefer ambushing the enemy by being stealthy or simply going all-out to overpower them instead.
DRAGON QUEST XI S: Echoes of an Elusive Age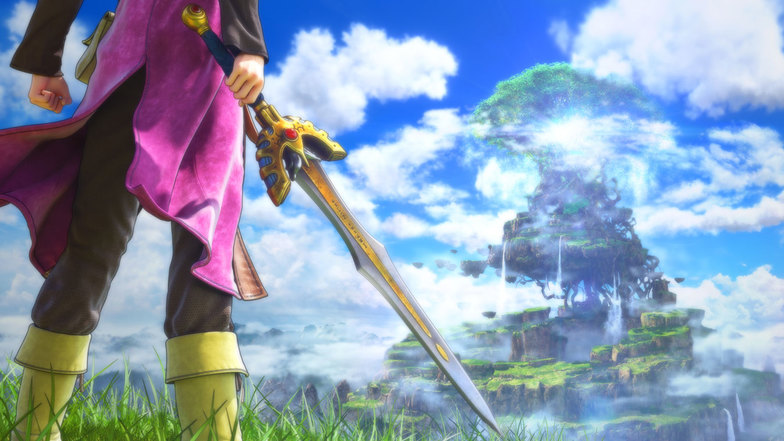 Perhaps the single most defining feature of a JRPG is that it has turn-based combat. And when it comes to JRPGs, perhaps none is more prolific than Dragon Quest XI S. That is also the reason why it was near the very top of our list of the best JRPGs for Xbox Series X and S.
With a story that is considered to be one of the best ever written in its genre, Echoes of an Elusive Age provides hours of content with a lot of replayability. Players also have the option of choosing between a 3D HD mode or a 2D classic mode with 16-bit graphics.
With a lot of exploration and a lot of combat, this might be the ideal game for someone who is a fan of turn-based games but hasn't explored the JRPG side of them.
Wasteland 3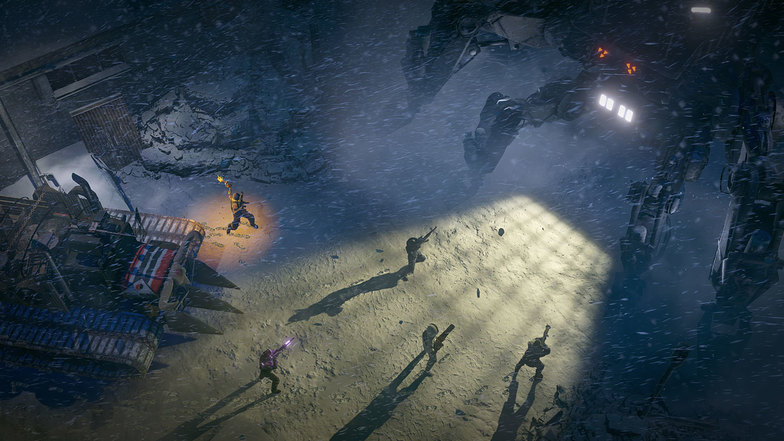 Wasteland 3 is quite a unique game because it is set in a post-apocalyptic world, but doesn't deal with the traditional themes found in such games. There is a great story for players to play through, with fleshed-out characters and a fantastic ending. That is why it made the list of the best single-player campaign games on Xbox.
The main thing that stands out is the combat, but not in a traditional sense. It is extremely different from anything else on the list and has a steep learning curve that can take a while to get used to.
However, it is a lot of fun once you get the hang of it. What's more, there is a multiplayer mode where two players can fight against each other using the same combat mechanics.
Yakuza: Like a Dragon
Yakuza: Like a Dragon might be one of the best games on Xbox, period. It has been on numerous other lists that we have curated, including the best Japanese games on Xbox Series X / S.
The Yakuza series has been around a long time and has thus experimented with a lot of features and quirks. Like a Dragon brings JRPG-style combat into the mix, and it works perfectly.
With a story that is guaranteed to make you both laugh and think, Yakuza: Like a Dragon is a game that you just have to try in order to see how well it is made.
South Park: The Stick of Truth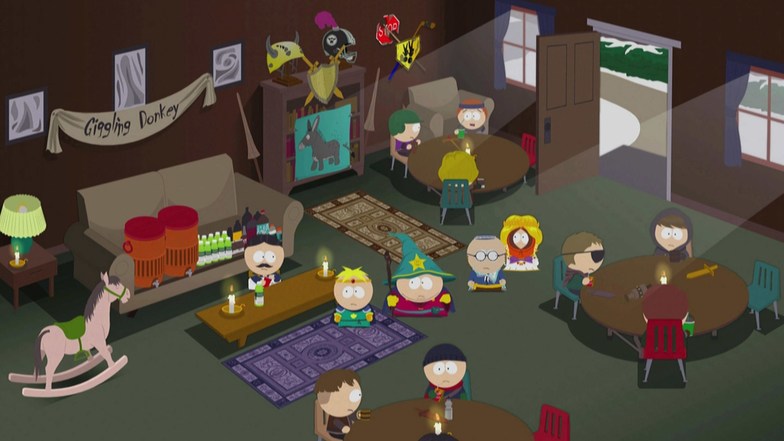 The second South Park game on our list made the cut for the exact same reasons as the first one. it is an extremely well-put-together game that will have you laughing from start to finish.
The game plays just like The Fractured but Whole, but with a completely different story. The only problem is that the game does not have a long enough campaign compared to other RPGs. That said, the story itself is quite replayable, and there are a lot of side-missions that you can tackle as well.
Divinity: Original Sin 2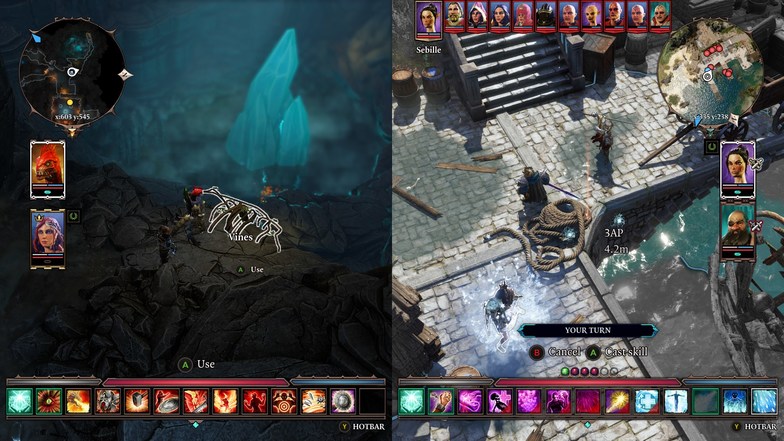 Divinity: Original Sin 2 is a game that takes the difficulty of turn-based games to the next level. What's more, it makes it so obvious when you have made a mistake that there is nothing you can do but sit in a frustrated state for a couple of minutes.
The combat is insanely detailed, and the campaign is long enough for you to master it. What's more, the combat is backed by an addictive story that makes this game simply unputdownable. This is why it was on our list of the best Xbox single-player games.
Lastly, the game also allows for split-screen multiplayer for a couch co-op experience. If that is not your thing, you can join up with up to three other players online and take on the game together.
Gears Tactics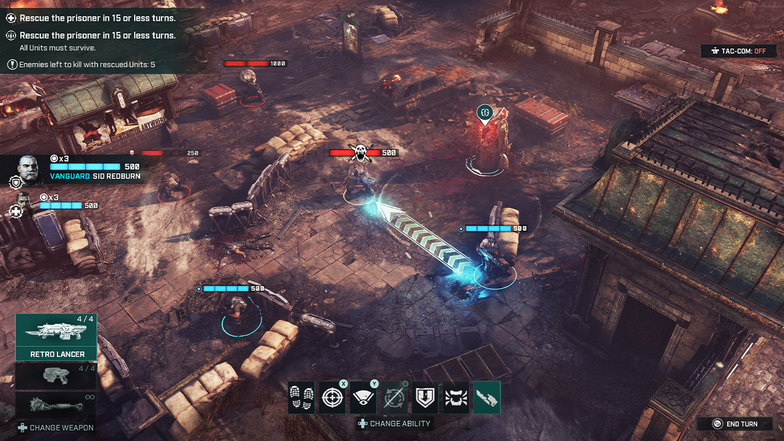 It is hard to imagine that there are many games that have had an impact on the popularity of Xbox as the Gears of War series has had. Gears Tactics takes the series in an entirely different direction, basically marrying Gears with XCOM.
However, Gears Tactics is not a gimmick by any means. There is a lot of depth to the turn-based combat, and you will need to constantly strategize and come up with new ways to defeat the enemies.
There is a lot of freedom to explore the world in the game, and the story makes you feel like you are playing a standard Gears game. You can customize your characters through a skill tree to make them play to your strengths, and the linear progression is quite balanced.
Regardless of whether you are a fan of turn-based games or a fan of the franchise, Gears Tactics is an amazing game that you should try. The only negative is that the campaign might feel a little bit short to RPG enthusiasts.
Echo Generation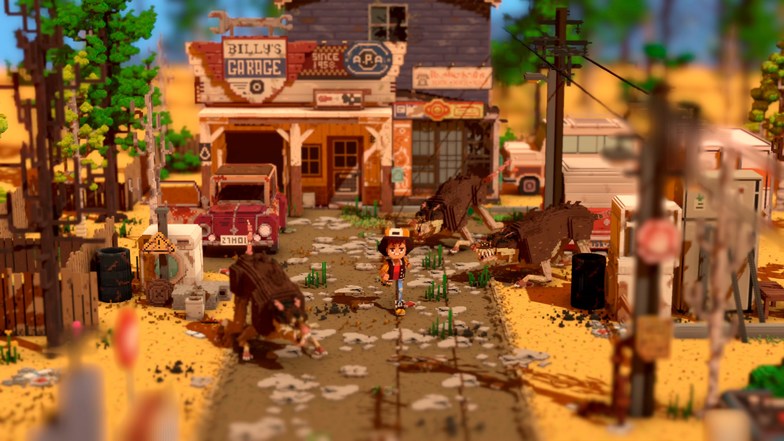 Echo Generation is one of those rare non-Japanese RPGS with a turn-based combat. This is why it has made our list of the best turn-based games on Xbox Series X and S.
While the game has received mixed reviews, it is one of those niche games that a certain kind of player can enjoy. The story is full of supernatural elements (without being horror), and there is a lot of exploration to do as you try to figure out what happened to your hometown.
Players can collect comic books to learn new skills and use them in battle. While we wouldn't say that the combat is anything to write home about, the story is actually quite good in a nostalgic kind of way. It doesn't offer much in terms of replayability, but there is enough content on the first playthrough for the game to be worth a purchase.
Edge of Eternity
Edge of Eternity is a JRPG that does not offer anything exceptional when it comes to its turn-based combat. Instead, it sticks to all that has been tried and true and provides a great experience for players who like turn-based games.
There is over 50 hours of gameplay in Edge of Eternity's story, and it takes you through a journey which is simultaneously sad and hopeful. There is a lot of exploration to be done, and there is a giant cat mount that you can use to do it.
The game managed to provide a perfect crafting system. It takes a while getting used to it, but soon you will be looking for specific items in order to craft better ones. And you will be able to figure out new and exciting ways to engage in battle with your enemies.
Sid Meier's Civilization VI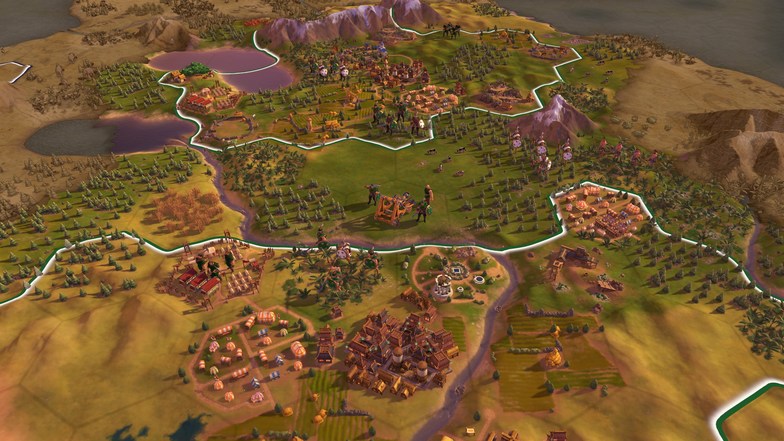 Could any list of the best turn-based games for Xbox be complete without having at least one entry from the Civilization franchise? Chances are that you already know what the game is about, but if you don't, here's a primer.
The game puts you in charge of a civilization in the ancient age, and you have to develop your settlement into a giant empire. You need to advance your civilization both in terms of economics and warfare, and wage battle with other players across the map.
The only problem with Civilization VI is that the graphics are now beginning to look outdated. However, those willing to look past that will find the game to be outrageously fun. Also, there is a lot of history that you can learn while playing the game as well.
Sword of Elipsia
Looking for a retro JRPG experience but also looking for a game that you have not played before? Sword of Elipsia might be it. This is another game on this list that does not try to innovate in any major way. Instead, it focuses on perfecting what is already good.
With a retro art style, retro graphics, retro turn-based combat, retro… (you get the gist), the game combines heroic characters with adorable pets to create perhaps the perfect game for nostalgia hunters.
Still, nostalgia is not the only thing that the game has going for it. There is a lot to love here, from the story to the exploration, you will be able to spend hours and hours without getting even the slightest hint of boredom.
The Banner Saga (1-3)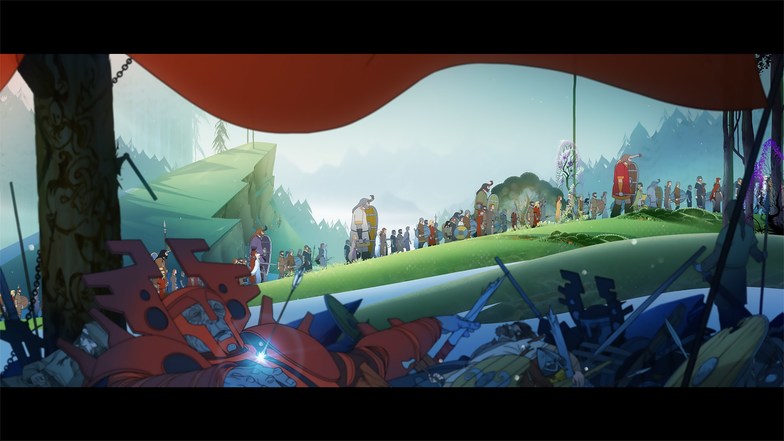 The Banner Saga seems like a simple RPG at first glance, but there is a lot of depth once you start getting into it. The turn-based combat is quite simple, but all of the things that you do in between battles will end up having a huge impact on the way the game turns out.
Managing your caravan has a huge impact on how the game ends, and whether or not you can win the next battle. The exploration is not on par with some of the other entries on the list, but it gets the job done.
The Banner Saga consists of three games. All of them follow the same story and make use of the same characters. This is why the entire saga appears on this list rather than a single game. You should try out the saga in order, starting from the first game and ending with the third.
One good thing about the game is that if you have played the previous entry in the series, you can have your choices carry over from that game. Of course, you can also choose to start fresh regardless of whether you played the previous entry or not.
Darkest Dungeon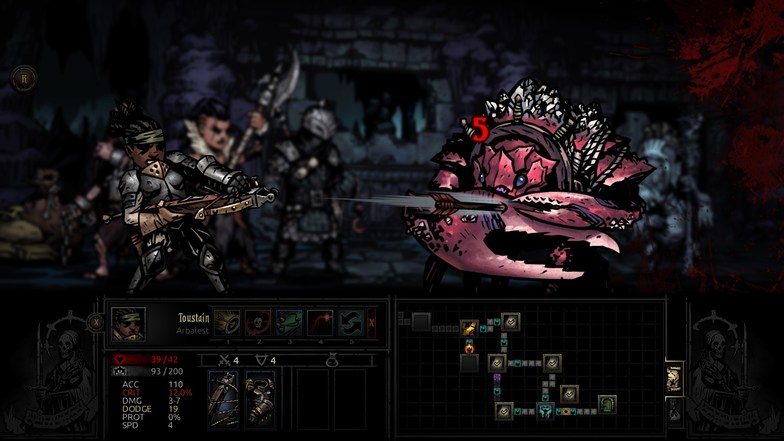 Darkest Dungeon is the last game on our list of the best Xbox Series X turn-based games. What makes it unique is the fact that it tends to focus on the psychological aspects of exploration and battle.
If you have played This War of Mine, you will know what you are in for. Your characters are not only fighting all the demons in the dungeons, but they are fighting themselves at the same time. Their flaws end up playing a huge part in the story, and that is what makes this game interesting.
The game has been praised as having one of the best stories in is genre, and with good reason. The combat is not bad, but we wouldn't call it sensational either.