13 Best Fishing Games for Xbox Series X / S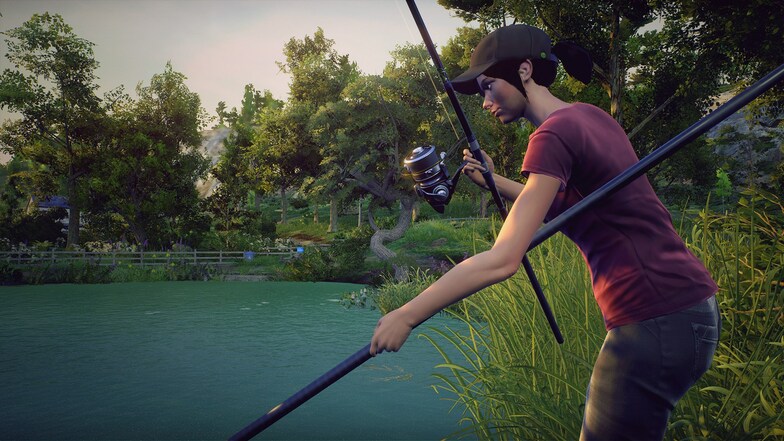 Image credit: Dovetail Games / Microsoft Store
It seems that as the world of gaming expands, there is something for everyone. Long gone are the days when action and fantasy were thought to be everyone's jam. Nowadays, developers understand that a lot of gaming is simply about experiencing what you like from the comfort of your own home.
No genre encapsulates this more than that of fishing games. It is astounding just how many fishing games there are. What's even more surprising is the lengths some of the developers have gone to create the most realistic fishing experience possible.
Of course, there are also a few arcade fishing games out there to counteract this. Usually, these games focus on the fun aspect of fishing rather than the simulation. On top of that, fishing has been a part of many games as a side activity or side quest.
Here, we have gone through all types of fishing games currently available on the Xbox. From all of them, we have compiled a list of the 13 best fishing games for Xbox Series X / S.
Dovetail Games Euro Fishing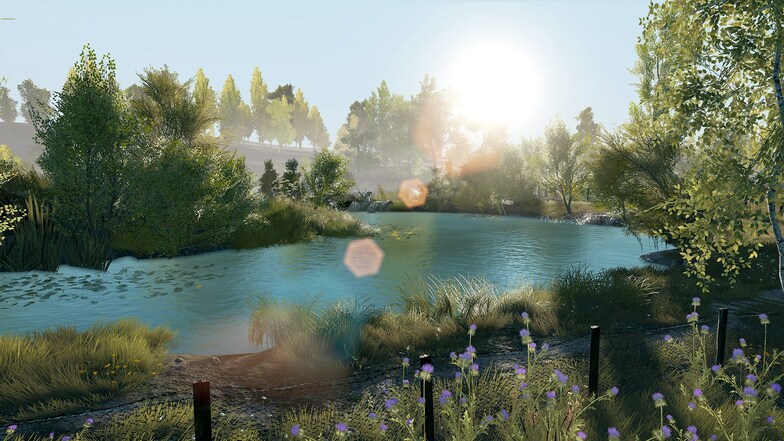 We begin our list with Dovetail Games Euro Fishing. The game is designed with both professional and amateur fishermen in mind. This means that while it tries to replicate the actual fishing experience as closely as it can, it also avoids being a game that would bore people.
When it comes to authenticity, Euro Fishing is one of the finest titles out there. Although it does not have as many locations or equipment as some of the other games on this list, it does have real-world locations that are known as primary fishing hubs.
Once you have hooked a fish, the fighting begins. The larger the fish, the longer it will take for you to lure it towards you. There are reports of people fighting the fish for over half an hour when the weight was over 100 lbs. While that may seem tiresome, the reward is equally worth it.
There are multiple control schemes that players can choose from depending on their skill level. There is also the option for online multiplayer where four players can compete against each other.
Fishing Sim World: Pro Tour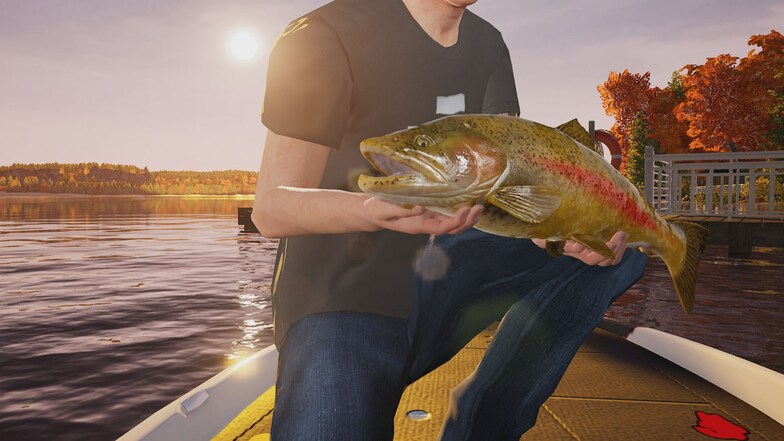 Fishing Sim World games have always tried to take the simulation approach to fishing. However, each of the games has had a slightly different approach to the concept, with some games taking a more serious approach to the sport than others.
Pro Tour is as serious a fishing game as they come. There are ten venues for players to pick from, and there is a career mode where you can slowly sharpen up your skills and become the best fisherman possible.
With 50 equipment partners, there are hundreds of different items for you to try. There are also almost 30 different species of fish. Although the mechanics of the game are not as fleshed out as Euro Fishing, there is a lot more content in Pro Tour.
Lastly, there is the option of multiplayer for up to four players. However, the brunt of the content is in singleplayer. As such, this is a game best played alone for the career mode.
Fishing Planet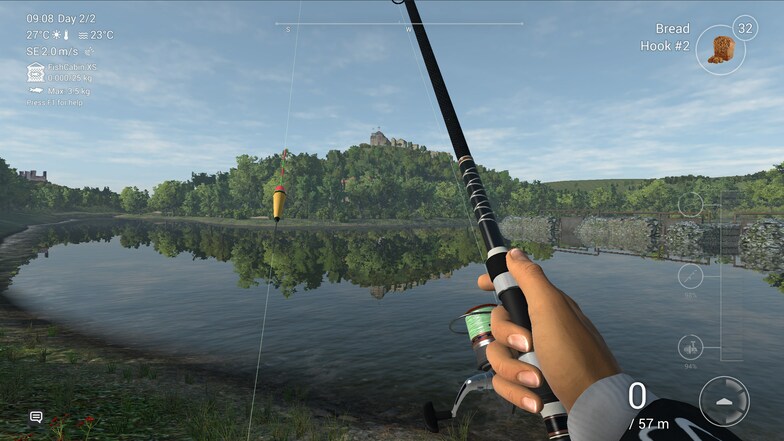 Fishing Planet truly is one of the best fishing games out there. This is why it made our list of the best hunting games for Xbox, even though it isn't technically a hunting game.
Just like the first two games on our list, Fishing Planet aims to be as realistic as it possibly can. It has everything from realistic graphics to multiple locations and a lot of equipment to use.
What truly separates Fishing Planet from the other games in the genre is its AI. It truly is the most sophisticated AI we have seen in a fishing game. Not only do fish behave extremely realistically in the water (your choices impact their behavior), but the damage mechanics add a further tinge of realism to the game.
There is multiplayer where up to 64 players can play and compete against each other. What's more, Fishing Planet is a game that is absolutely free to download and play. And while there are microtransactions, they do not impact the gameplay in any meaningful way.
Pro Fishing Simulator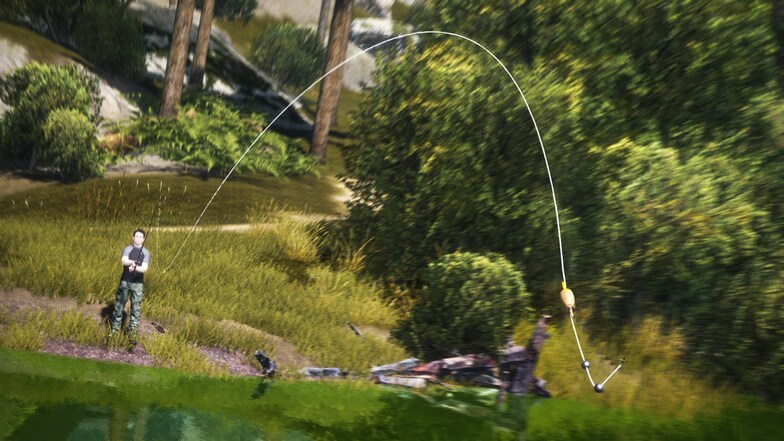 Continuing with realistic games on our list of the best Xbox fishing games, we have Pro Fishing Simulator. Just like some of the other games, there are hundreds of items for you to use in nine real-world locations.
What really separates Pro Fishing Simulator from the other games on this list is how beginner-friendly it is. Despite it being a simulation game, new players will feel right at home due to the extensive number of tutorials.
There are also six different styles of fishing, each of which requires a different skill set. This adds depth to the game and makes up for the lack of multiplayer content. While it is not possible to play the game with friends directly, there are worldwide leaderboards that players can compete in.
ARK: Survival Evolved
ARK: Survival Evolved is the first game on our list that is not a fishing game in its purest sense. ARK is a survival game that features a lot of animals and monsters for the players to tend with. Just like other games of its type, players also have to watch out for each other in its massive world.
When it comes to fishing, it is possible for the player to not only find food but also use the fish for crafting and other purposes in the game. Players that are looking for a game that allows them to do a lot of stuff (including fishing) will enjoy what ARK has to offer.
We don't think it needs to be said that the fishing mechanics in the game are not that realistic. However, ARK is a game that is extremely fun to play and relatively unknown in the Xbox community. As such, it also made our list of the most underrated games for Xbox.
Fishing: North Atlantic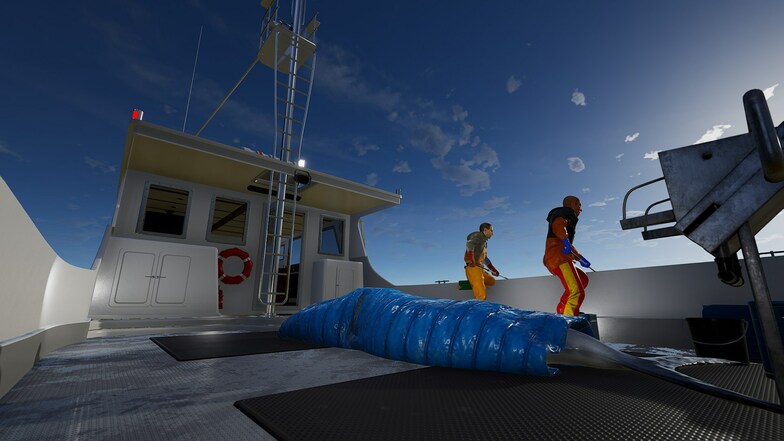 Fishing: North Atlantic is still a game that tries to be realistic, but it takes a different approach from most of the other games on this list. Instead of having a lot of locations, you get to explore Nova Scotia in the North Atlantic.
The game is about commercial fishing, and there are a lot of items that you can use. The most interesting thing about the game is that it is as much about exploration as it is about fishing. You have access to 27 different vessels, each with its own pros and cons.
There is a career mode, but it is mostly about planning your fishing route through the year rather than competing with someone. There are games with better fishing mechanics, but Fishing: North Atlantic is a unique take on simulation fishing that is worth a try.
Sea of Thieves
Here is another game that is not primarily about fishing. Considering the lack of multiplayer on many of the titles on our list of the best fishing games for Xbox, we felt we just had to include it.
Sea of Thieves is primarily a game about survival. You start with a little boat and have to slowly upgrade it to a ship that can survive and thrive in the sea. Now, the game is mostly about fighting, both sea monsters, and other players. It was also on our list of the best Xbox pirate games as a result.
However, fishing plays a small part in the game. If you are someone who is looking for an exploration game that also involves a bit of fishing, Sea of Thieves will probably whet your appetite.
Sega Bass Fishing
Sega Bass Fishing is easily one of the most fun games for the Xbox. The only reason we have not included it higher on our list is that it has almost zero simulation elements when it comes to catching the fish.
However, fans of fishing who are not really looking for realism when they play games will almost certainly enjoy Sega Bass Fishing. There are four tournaments for players to compete in, and each of them is more difficult than the last.
There are two glaring problems with the game. The first is the lack of multiplayer. In other simulation-based games, this is not a problem as people often fish for peace and quiet. But for an arcade game meant to be fun, the lack of multiplayer is quite the problem.
Moreover, the game came out all the way back in 2012. However, it is a port of the game that was originally released in 1997. As such, the game truly looks outdated. Those looking for great graphics will almost surely not enjoy what the game has to offer.
Rapala Fishing: Pro Series
Rapala Fishing: Pro Series manages to find a great balance between Fishing: North Atlantic and something like Euro Fishing. It is primarily a fishing simulator, but it also has numerous boats, and has exploration play a small part in how successful you are.
Once again, there is no multiplayer in the game. However, there truly is a lot of solo content for you to experience. The progression system is one of the best out there, and you slowly work your way to the top of the ladder by earning bonus money.
With 17 species and multiple locations for you to explore, Pro Series can compete with the best fishing games out there.
Red Dead Redemption 2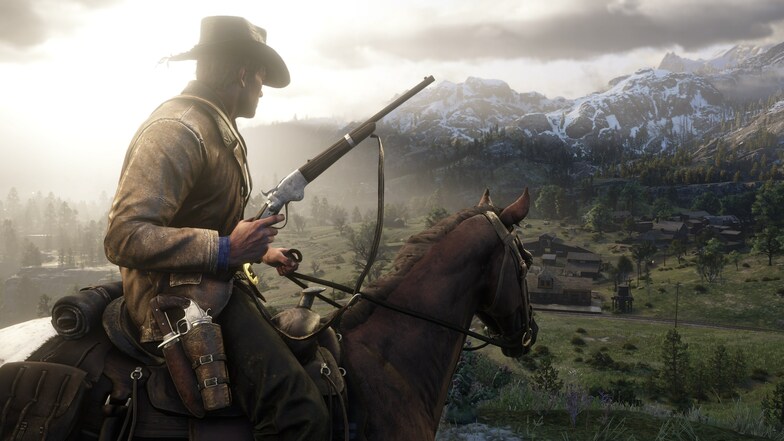 Red Dead Redemption 2 is the last game on our list that is not primarily a fishing game. In fact, chances are that you know what the game is about (unless you live under a rock) and have even played or watched someone play it.
The main reason to include RDR2 on this list is that it provides intense moments of action throughout the story. The narrative is quite compelling too and should be ideal for all fans of the action genre.
However, fishing is a part of the game too. While it is a complete arcade experience, fishing does truly feel like a peaceful activity. That is unless you are fishing in the online version of the game, in which case someone will probably shoot you.
The Fisherman: Fishing Planet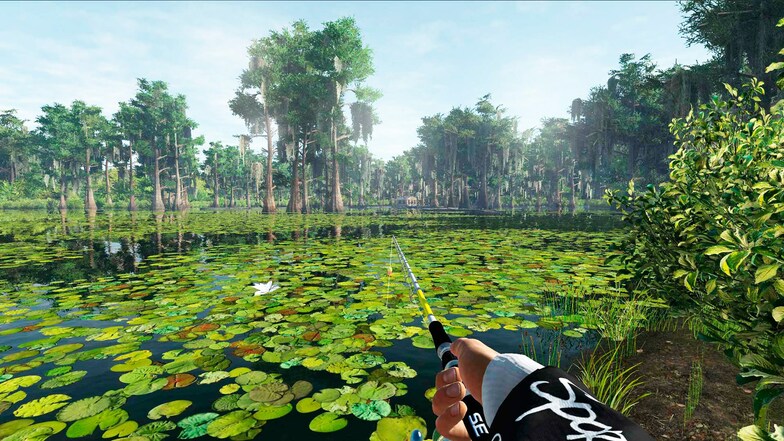 There is one main reason to include this title on our list of the best fishing games for Xbox Series X: The scale. There truly is no other fishing game on the planet that has as much content for you to explore as The Fisherman: Fishing Planet does.
In total, there are over 1000 tackle products for you to use. With 143 different species of fish, it will take you a lot of time and experimentation before you are able to catch them all. On top of that, different seasons and day/night cycles will impact which species of fish you are able to catch.
There are also 19 different venues for you to fish in and 4 different techniques to master. Oh, and the game allows you to participate in multiplayer with up to 63 other players. If you are looking for one fishing game to play for a long time, this is probably it.
The Catch: Carp & Coarse
The Catch: Carp & Coarse is created by Dovetail Games, the same studio that created Euro Fishing. Unlike Euro Fishing, The Catch takes a more arcade approach to the sport and has more of a narrative element to it.
In the game, you slowly need to explore and find out what kind of creatures lurk underneath the waters at 5 different locations. There are 35 species for you to catch, and a total of 125 boss fishes that will require all your skills as a fisherman to succeed.
There is a multiplayer mode where you can compete against other players. Also, this is one of the only games on this list where you can slowly upgrade your skills through the mastery system. If arcade fishing is all that you are about, you should give Carp & Coarse a shot.
Fishing: Barents Sea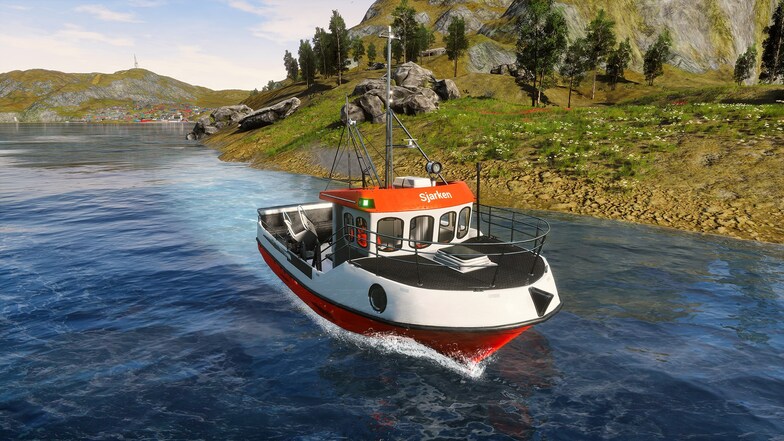 Fishing: Barents Sea is the last entry on our list of the best fishing games for Xbox Series X / S. Just like Fishing: North Sea, the game allows you to get into various different ships and focuses on both the fishing and the exploration.
The attention to detail here truly is impressive. Actual weather data has been used to simulate the weather at different times of the year, and there is a lot of equipment for you to try out.
You basically have to be responsible not only for the fishing, but also for the planning of the trip, your vessel, and the management of your trawl. You also have to meet the regulations and stay under the yearly fishing quotas. While the actual fishing is not as realistic as some of the other games, everything else is as real as it gets.