Back when JRPGs first entered the mainstream, they were available primarily on Nintendo consoles. Since then, the explosion in popularity of the Japanese culture has led to developers realizing that there is an immense need for JRPGs on all consoles.
JRPGs are unique in the sense that they usually represent Japanese culture, with characters being distinctly different from the games that players usually find in Western RPGs.
Of course, some of the JRPGs have cemented their place among the most popular games of all time. Others, however, have gone largely under the radar, with their only players the biggest fans of the genre.
We do our best to include both types of games on our list of the 20 best JRPGs for Xbox Series X and S. Here is what we have identified.
Final Fantasy XV
Final Fantasy is generally a series that is synonymous with the genre of JRPGs. While there are a lot of games in the series that are available on the Xbox Series X and S, Final Fantasy XV is perhaps the most complete game of them all.
XV is an open-world game that puts the player in Noctis' shoes. The primary aim is to reclaim your kingdom (Lucis) from the Niflheim Empire. The game has graphics that are simply unmatched by any other game in the series, and there is a lot of content for you to play through.
Combat is a huge part of the game. However, players must also strive to earn the adoration of deities, forage for weapons and other resources, and build relationships around the land to reclaim Lucis.
DRAGON QUEST XI S: Echoes of an Elusive Age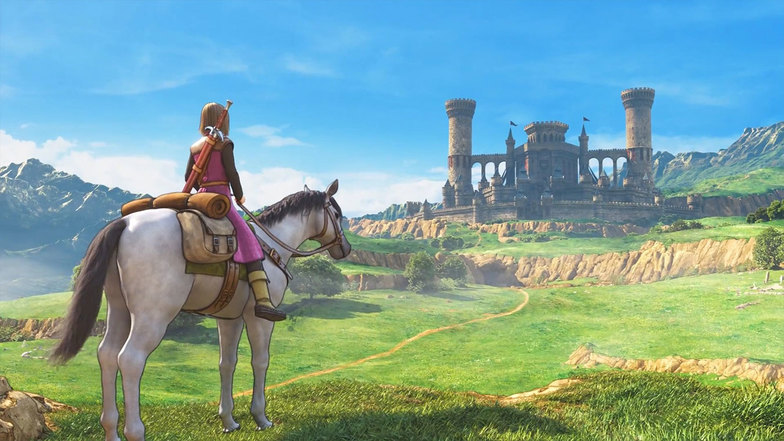 Dragon Quest XI S basically defines everything about the JRPG genre. From the art style to the story, this is as close as JRPGs can get to a modern classic. This is why it was also a part of our list of the best Japanese games on Xbox.
This is a turn-based game that puts you in the place of 'The Luminary'. You have a trusted set of comrades to help you, and your end goal is to fight the evil in the world that is aiming to end it. However, there is another twist in the tale as there is a group called The Manarchy that is out to kill you.
The main reason DRAGON QUEST XI S is loved by fans of the genre is its story. What's great is that you do not need to have played the previous games in the series to understand what's going on. Overall, if there's one JRPG that novices to the genre must play, it might just be this one.
Nier: Automata
Nier: Automata made huge waves in the gaming community when it was released in 2017. While the game has standard elements found in RPGs from Japan, it also has Western elements that make it quite a unique game.
The primary difference is the game focuses a lot on action combat. Players will need to learn the combat mechanics as they play through the game. While the Western combat is on point from a mechanical point of view, the story is classically Japanese as well, creating a hybrid of the two genres.
The story puts you in the shoes of YoRHa Androids who are fighting endless amounts of enemy machines. At first, it seems like that is all you are going to do. However, the story develops and deepens as you move towards the end.
Yakuza: Like a Dragon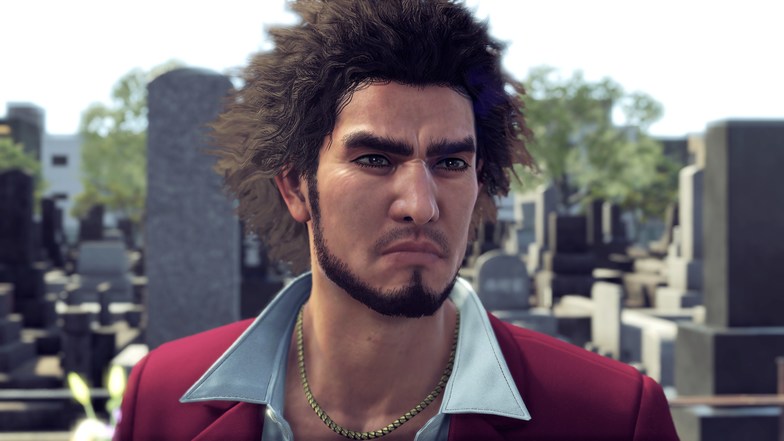 Yakuza: Like a Dragon has one of the best stories out of all the Yakuza games so far. That is one of the reasons why it was a part of our series on the best single-player campaign games on Xbox.
Those that have played Yakuza games already know how the game tries to go over the top in its presentation, a bit like the Saints Row series. Like a Dragon does that very well, but still manages to tackle serious issues that make you think.
That said, there are a lot of laughs to be had through the long story. There are also a lot of side missions and additional content that you can play through, making this is a game that you can enjoy for a long time.
Lost Odyssey
Lost Odyssey is a game that was initially released on the Xbox 360 all the way back in 2007. However, it is widely considered to be one of the best JRPGs of all time. Since the backward compatibility feature on Xbox allows you to play this game on your Seris X or S, it has made our list.
At that time, the combat system of the game was considered revolutionary as it blended the classic JRPG combat with modern mechanics. Nowadays, it can feel a bit outdated. Still, the story is what makes Lost Odyssey a legendary game, and it is what will keep you hooked from the first time you turn on the game to when you finish it.
Just remember that due to the age of the game, the graphics will seem quite outdated.
Tales of Vesperia: Definitive Edition
Just like Lost Odyssey, Tales of Vesperia is a game that was first released over a decade ago. However, it has since been remastered, and the Definitive Edition includes a lot of additional content along with better graphics for players to try.
There are a lot of additional features in the new edition. The main addition is that of new quests that were initially only available in the Japanese edition of the game. On top of that, there are also new characters for players to try.
The major feature of the game is its combat. It is extremely fast-paced and will have you hugging the edge of your seat from start to finish. There is also a co-op mode that allows two players to play the game together. Co-op is a rarity when it comes to JRPGs, so this might be your best bet if you are looking for a story-based JRPG to play with a friend.
Monster Hunter: World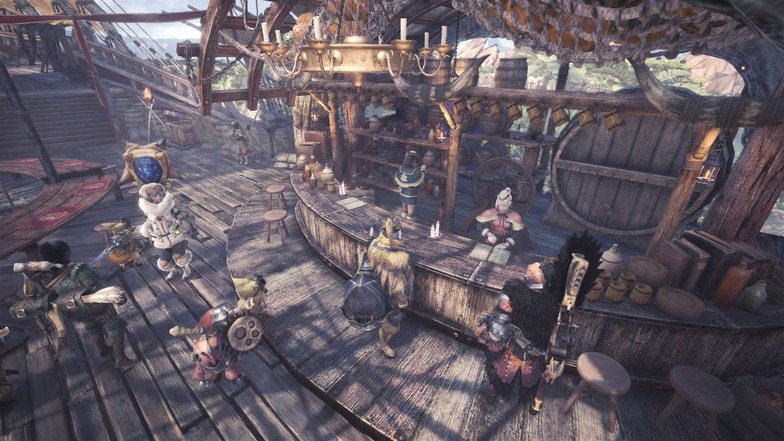 The name of the series is enough to have older JRPG enthusiasts remember the times when they used to play the previous iterations of the game as kids. Monster Hunter: World is a fantastic modern rendition of the game, and brings the series to the newer generation of consoles.
The gameplay revolves around you (and your friends if you wish) traversing the vast lands of the game and hunting various monsters. While there isn't much of a narrative in the game, the combat system is extremely rewarding.
The only complaint that players have had with the game is that it can feel extremely difficult at times. That said, it is amazing just how many diverse environments players can explore in the game. From caves to sands and jungles, everything is in the game, and there are tons of monsters in each terrain.
Edge of Eternity
Edge of Eternity is a game that provides a very optimized turn-based combat, with players following through the story of Daryon and Selene as they look for an end to the Corrosion.
The game is about survival, with both of the characters feeling hopeless and helpless at points in the story. However, this provides for a very moving and hopeful story about humanity and its will to survive.
There is a large world to explore, and the story moves at a slow pace. The developers claim that there are over 50 hours of gameplay in Edge of Eternity, and we found that to be true if you play it at a moderate pace.
One last thing that must be commended is the crafting system in the game. It is complex enough to make players think creatively but isn't so complex to make it seem like a chore.
Sekiro: Shadows Die Twice
Sekiro: Shadows Die Twice is another game that was a part of our list of the best Xbox single-player games. This is a Souls-like game that provides a succinct narrative but primarily focuses on combat.
It should come as no surprise that this is one of the most difficult games in our list of best JRPGs on the Xbox. The combat mechanics are difficult enough to master in the first place. Even then, it seems like almost every major enemy you meet has the ability to counter everything you do.
If you are someone who likes a challenge and wants to be able to test how quickly you can master a game, Sekiro is the perfect title for you to try. Pretty much every boss fight fills you with a sense of accomplishment once you have won, and there aren't that many games that can do the same thing.
Lastly, this is a game with amazing graphics. It truly is able to take advantage of the Xbox Series X and provide stunning visuals that are quite rare when it comes to JRPGs.
Tales of Arise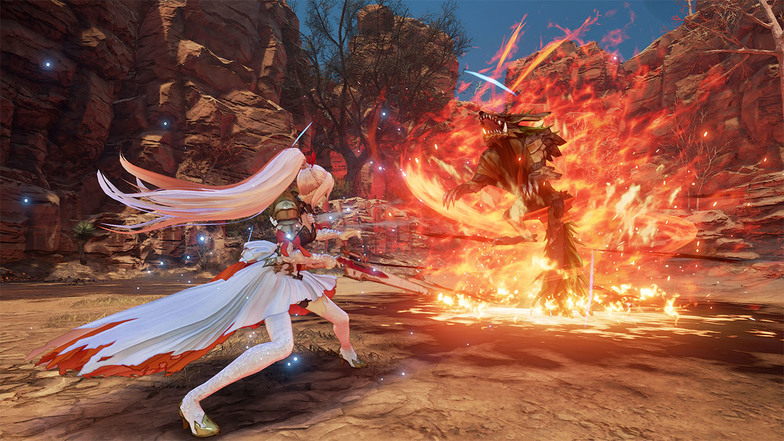 Speaking of JRPGs that have amazing graphics, Tales of Arise is a new entry into the franchise that keeps the same core gameplay but enhances and modernizes for the Series X.
The game is set in the world of Dahna, a beautiful landscape with tons of exploration to do. After 300 years of oppression, it seems that two people have had enough and want to overthrow Rena, their tyrannical overlords.
Tales of Arise is another one of those games that makes you want to believe in hope and humanity. With both the characters fighting for something much larger than themselves, it is easy to get lost in the game's storyline.
The combat is nothing to write home about, but it is good enough to make your playthrough an extremely satisfactory experience.
Sword of Elpisia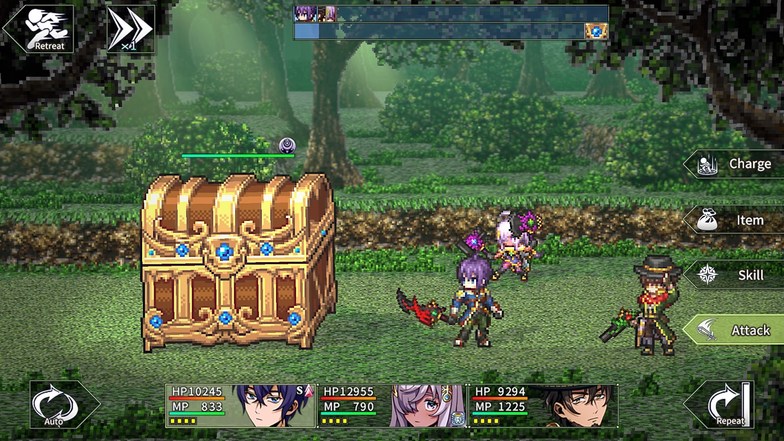 Sword of Elpisia tries to bring back the good old days of JRPGs in every sense. Everything from the pixelated graphics to the art style resonates with the JRPGs of old. Thankfully, the game has the quality to match.
The game follows Aldo and Alicia. Alicia, in order to save her friends, decides to turn herself into a magic sword. You are then in charge of both Aldo and Alicia as they embark on a heroic journey.
The combat is turn-based, and there is everything common in JRPGs including exploration, treasures, and pets.
Fuga: Melodies of Steel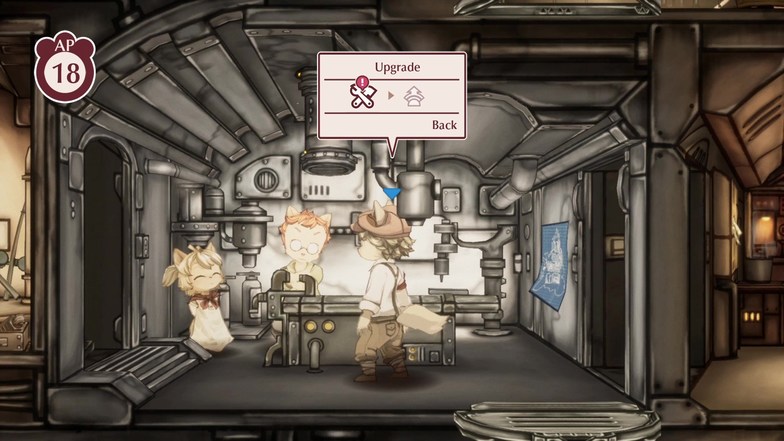 This is another game that makes use of turn-based combat. The story follows children that have to seek refuge in the middle of the war.
However, the twist is that they have taken refuge in a tank and are not going to wait for the war to end. Instead, they are going to take charge and try to save their families and their village.
The game focuses on two things: Combat and the relationship between the children. The children forge bonds as they try their hardest to prevent their village from being destroyed, and become close to each other in a manner that only tragedy can cause.
Players also have to make moral choices when playing the game. They can sacrifice people in order to take the easier path to victory, or try to come up with something that will save everyone but will be a lot more difficult.
Dark Souls III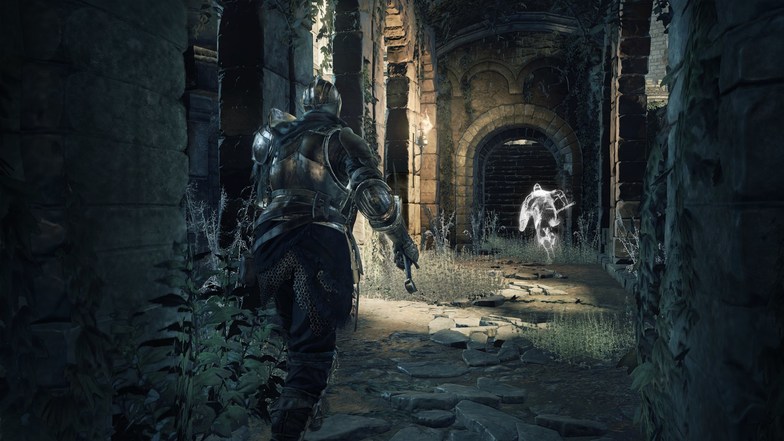 A lot of people debate whether the Dark Souls franchise can be considered a JRPG. While it is made by a Japanese developer, it also has a lot of western RPG influences. However, it has pretty much spawned its very own genre, and a lot of JRPGs have been influenced by it. Since some of those JRPGs are on this very list, we decided to include Dark Souls III as well.
Dark Souls III does a very good job of staying true to its roots, but also adding in new gameplay mechanics to provide a product that feels modern. While many have tried to emulate the difficulty of the game, it is safe to assume that no one does it as well as the creators of Dark Souls. It may very well be the most difficult JRPG on Xbox Series X and S currently available.
There is not much to say about this game, as most people already know what to expect. If you have masochistic tendencies, give Dark Souls III a try.
Kingdom Hearts III
Kingdom Hearts is a franchise that anyone who has any idea about JRPGs will know about. The third entry in the series came out a long time after the second one, but it is a great sequel.
There have been a lot of spin-offs in the Kingdom Hearts series since the second entry came out. Fans who have kept up with everything will feel right at home with the new entry, and those that haven't been back since the second entry will still find that they know what is going on.
While there are some who prefer some of the spin-offs to Kingdom Hearts III, we found the upgraded visuals and the newer areas to explore absolutely enthralling. As such, this is the game that we have decided to include on our list of the best Xbox JRPGs.
Astria Ascending
Astria Ascending is another JRPG that focuses on a tale of sacrifice and is a doorway into the Japanese culture and their way of thinking. While the story itself isn't as good as some of the other games on this list, there is still a lot to enjoy in the game.
The combat is perhaps the main aspect of the game. There are over 200 different kinds of enemies in the game, and the combat is turn-based. It is possible for you to collect different monsters and then use them in battle.
The visuals are hand-drawn and look just like you would expect a JRPG too. To be honest, it seems like Astria Ascending has picked the best of every aspect of JRPGs and combined them into a single game. While it falls short in some areas, it has certainly done a good job overall.
Valkyria Chronicles 4
This is a series that has done a lot of experimentation through the years. In fact, there have been a couple of entries in the series that have abandoned their JRPG roots and embraced a lot of Western elements.
However, Vylkaria Chronicles 4 is a return to the series roots. Everything from a story fully entrenched in the Japanese culture to turn-based combat is a part of the game.
The story is based on the military, which makes it quite different from most of the other games on this list. It also makes the combat a bit unique in terms of the resources available at your disposal. As such, this is a great game for a JRPG fan that has never dabbled in the series before.
Final Fantasy X
It should come as no surprise that there is more than one Final Fantasy game on this list of the best Xbox JRPGs. Considered one of the greatest JRPGs ever made by fans of the genre, it should be obvious why the game is great once you begin playing.
In order to purchase this game on Xbox, you will need to purchase it in a bundle with Final Fantasy X-2. While the sequel was never as revered as the first entry and nor was it nearly as good, paying the price is more than worth it for someone who has never played X or just wants to experience a bit of nostalgia.
With an almost perfect story and combat system, the only problem we could come up with is the graphics, which look quite dated since the game came out a long time ago. As such, while Final Fantasy X cannot harness the full power of the Xbox Series X, it still provides one of the most optimized turn-based combat systems ever seen in a JRPG.
Octopath Traveler
Octopath Traveler is a game that plays on its title by taking you through eight different stories. There are a total of eight characters in the game, and each of them plays through their own stories.
While the eight characters are all in your party, all of them also have their own stories that are unique from one another. While not all of them have great arcs, there are more than enough surprises to keep players hooked.
The game uses pixel art, and it has been rated as some of the best pixel art in any JRPG. On top of that, Octopath Traveler is made by Square Enix, a studio well-known for its JRPGs.
The turn-based combat is quite standard, but it allows the players to experience the combat in a classic JRPG style.
Scarlet Nexus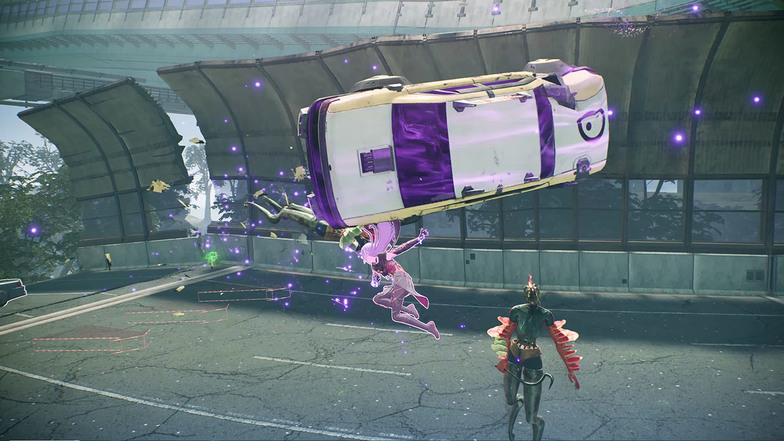 It should be obvious to any fan of the genre that Scarlet Nexus would make DiamondLobby's list of the best JRPGs on Xbox Series X / S.
After a lot of turn-based combat games, this is one that is an out and out action RPG. On top of that, it does not keep the combat limited to swords and shields. Instead, it allows you to make use of the environment around you to defeat your enemies.
While this is a concept not too uncommon in games, there aren't that many JRPGs that use it. As such, Scarlet Nexus is a rare gem, one that backs its combat with a fantastic storyline that has players reeling until the end.
Crosscode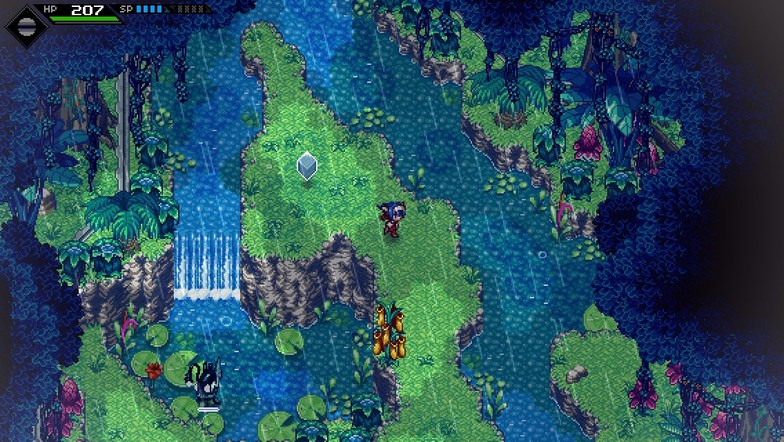 Crosscode is the last game on our list, and it is perfect for those looking for something similar to the Legend of Zelda.
The graphics look over twenty years old, but it is supposed to be that way. To be honest, there is not a lot of new mechanics or anything unique in Crosscode.
However, this is perhaps the most nostalgic game on this list and will make you feel like you are thirteen again (if you are over thirty now). The story has you playing as a gamer trying to recover her lost memories. The entire game is about trying to regain your life back after being trapped in a VR MMO and makes for fun gameplay.
The only thing to remember is that if you are not someone who has played the JRPGs of old, you may find the game to be boring and outdated.