Here are the best FUT hero cards in FIFA 23 that have a maximum rating of 87.
There are 24 heroes in total that fall under this cap.
Let's start by taking a look at the 5 best options — the guys you really want to pack from a max-87 rated SBC — and there's a full list of all the available 87-and-below heroes below.
The 5 Best FUT Heroes with Max 87 Rating
Based on market price at the time of writing.
5. Wlodzimierz Smolarek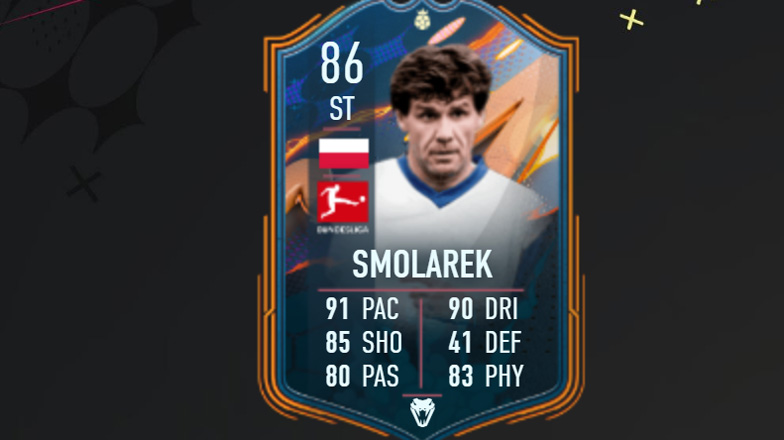 Smolarek, a Bundesliga Hero, is an absolute beast.
If you put a Hawk chemistry style onto him, Smolarek boasts 97 Acceleration, 93 Sprint Speed, 93 Finishing, 91 Positioning, 90 Shot Power, 90 Agility, 97 Balance, 88 Strength and 86 Composure.
Put simply, he's a superb all-round forward that can hold the ball up, dribble, run and score.
He has the stocky body type and the controlled running style, and is more than capable of battling opponents for the ball despite his 5ft 7in frame.
4. Ivan Cordoba
5ft 8in and a controlled running style should be no reason to put you off Ivan Cordoba, a Serie A FUT Hero.
If you apply an Anchor chemistry style onto Cordoba, he boasts 91 Acceleration, 89 Sprint Speed, 91 Balance, 98 Standing Tackle, 95 Sliding Tackle, 92 Defensive Awareness, 99 Jumping and 92 Strength.
He might be short, but he more than makes up for it with his other defensive attributes.
3. Sidney Govou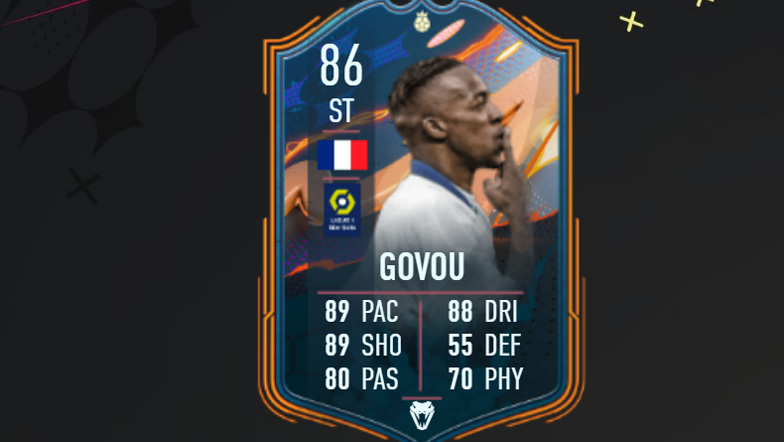 Whilst many players recommend putting an Engine chemistry style onto Sidney Govou, a Ligue 1 FUT hero, this unfortunately gives him the explosive running style — undoubtedly the worst running style in FIFA 23 on next gen.
With a Hunter chemistry card applied, Govou retains his controlled style in the AcceleRATE system and has a host of exciting stats to go with this; 98 Acceleration, 96 Sprint Speed, 83 Agility, 89 Dribbling, 96 Finishing, 97 Shot Power, 90 Positioning and 84 Composure make for an exceptional striker.
2. Claudio Marchisio
As long as you don't put an Artist chem style on Claudio Marchisio (which would give him the explosive running style), he is an absolute monster.
Applying an Anchor card to Marchisio makes him one of the best all-rounders on the game, with 80+ in all of his face card stats and 80+ in basically all of the attributes that matter.
The only attributes that don't reach 80 when Marchisio has an Anchor card applied are; Finishing 75, Volleys 79, Crossing 78, FK Accuracy 79, Balance 78, Heading Accuracy 73 and Jumping 77. Every other stat is above 80, and he even reaches 90 with his Standing Tackle stat.
You can get even more 90 stats out of Marchisio if you apply a Shadow card instead of an Anchor, but this loses an important bit of his physicality.
Overall, Marchisio is phenomenal.
1. Yaya Toure
Yaya Toure is absolutely the guy you want to pack from an 87-rated or lower Hero SBC.
He is by far the most valuable Hero within this rating range and, at the time of writing, is the second most expensive Hero behind David Ginola overall.
Arguably the best all-round player on the game, and even used extensively in pro play, Yaya Toure is a total machine.
Toure is the only player in this top 5 list that possesses the lengthy running style (as long as you don't use an Artist, Engine or Finisher chemistry style on him, which would change him to controlled).
If you use a Shadow card, Toure basically becomes a better version of the already-incredible Claudio Marchisio.
His Balance is down at 69, and he has 73 in Volleys, 74 in Crossing, 76 in Agility, 75 in Heading Accuracy and 71 in Jumping. Everything else is above 80, and he reaches 90+ in Shot Power, Short Passing, Standing Tackle, Sliding Tackle, Stamina and Strength.
Every 87-Rated (or Lower) Hero in FIFA 23
Lars Ricken (85)
Tim Cahill (85)
Clint Dempsey (85)
Peter Crouch (85)
Saeed Al Owairan (85)
Robbie Keane (86)
Ole Gunnar Solskjaer (86)
Freddie Ljungberg (86)
Aleksandr Mostovoi (86)
Jerzy Dudek (86)
Sami Al-Jaber (86)
Landon Donovan (86)
Dirk Kuyt (86)
Capdevila (86)
Sidney Govou (86)
Ji Sung Park (86)
Wlodzimierz Smolarek (86)
Joe Cole (87)
Ivan Cordoba (87)
Jorge Campos (87)
Hidetoshi Nakata (87)
Yaya Toure (87)
Claudio Marchisio (87)
Tomas Brolin (87)
Harry Kewell (87)
Who is your favorite FUT Hero to use?