You know how sometimes, your significant other becomes fed up with how much time you spend in front of the TV/monitor, smashing controllers and screaming at virtual characters running across the screen?
To be fair, being in a relationship with a hardcore gamer can be difficult, especially if you don't enjoy playing games as much yourself. So, cut them some slack.
However, I think there's a solution (potentially) that can benefit both parties. What if, instead of playing games alone all the time, there were games that you and your partner could enjoy together, even if they're not hardcore gamers themselves?
Not only would it reduce the annoyance resulting from the time you spend playing games alone, but it might also strengthen the bond you share with each other. On that note, this researched guide discusses some of the best games for couples on PS5. You're welcome!
Sackboy: A Big Adventure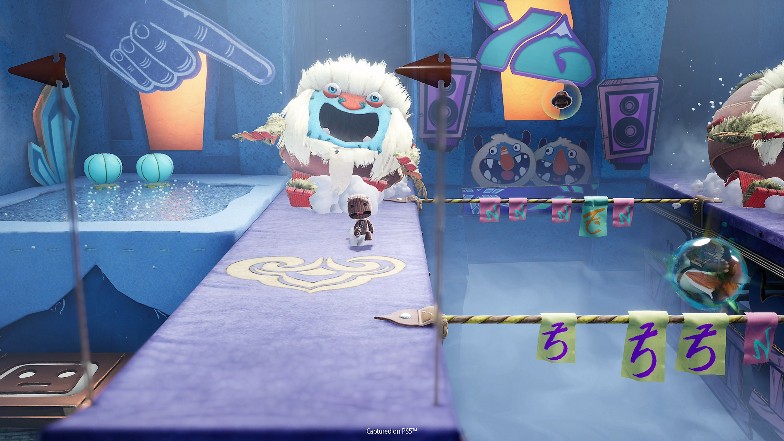 Sackboy: A Big Adventure is an excellent platformer that you can enjoy with your boyfriend or girlfriend, husband or wife.
Sackboy was published by Sony Interactive Entertainment in November 2020. The PS5 version arrived only a week after the PS4 version was launched worldwide, and the game was well-received by critics and casual gamers alike.
Every level in Sackboy can be played in co-op. Many of the trophies available to be won require multiplayer, and most of the worlds in there have a few levels that do so too.
This means that technically, you need to involve someone else to enjoy the full experience of the game as it was intended, and what better person to do that with than your partner?
The story of the game follows the main character, Sackboy, in a 3D platformer environment as he tries to stop a villain's tyrannical enslavement of the Sackpeople in the village of Loom.
The multiplayer bits in Sackboy require players to work together to progress, so if you want a game that helps your partner to be actively involved, then this is a solid bet.
It Takes Two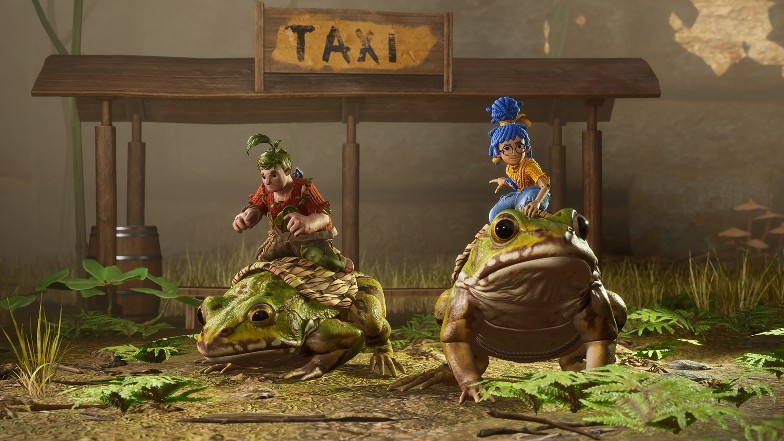 It Takes Two is probably the most obvious choice in this selection. Similar to Sackboy, it is an action-adventure platformer game.
The game was published by Electronic Arts in March 2021, and it has since won multiple awards and hearts in the gaming industry. The story here is perfectly suited to the purpose of gaming for couples.
The main characters, Cody and May, are a couple going through a difficult patch that's leading them to divorce. That is, until their daughter, Rose, inadvertently activates a bit of magic that makes sure the pair end up spending more time together instead of apart.
Everything from the game mechanics and visuals to the story progression shows that Hazelight Studios intended for this game to be played strictly in multiplayer mode.
The need to work together is crucial, and the dialogue between the main character and their interaction with the environment is heavily loaded with romantic innuendos and lessons that tug at the heartstrings.
If you and your partner are going through a rough patch and trying to work things out, then there's no better time to try this game.
Overcooked! All You Can Eat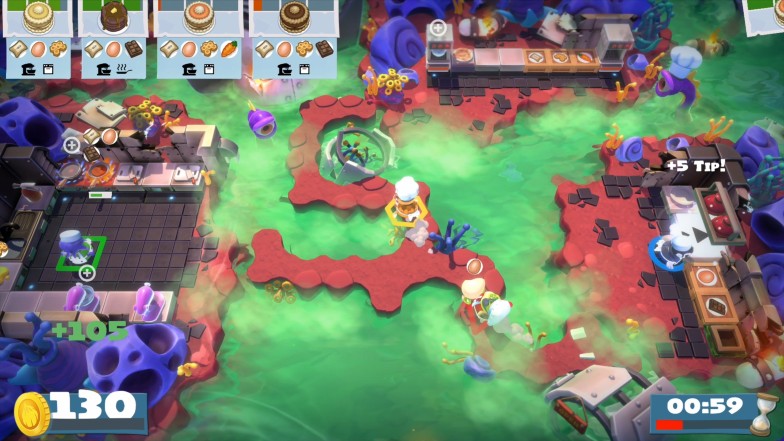 Overcooked is a pretty fun cooking simulation game that was originally published by Team17 in 2016. Two years later, Overcooked 2 was released by the same teams with a similar reception from the fans.
PS5 versions for both games were released in 2020, boasting better visuals with 4K at 60fps compared to 1080p in the initial releases.
These came in a compilation named Overcooked! All You Can Eat, giving players access to both iterations of the game within the same purchase.
The best thing about this party game is not the graphics though, it is the gameplay. Cooking with your significant other can be pretty fun in real life, but it's a lot more stressful and can create a real mess that you have to clean.
Also, you'll hardly see people decide to cook "for fun" with no intention of actually eating the food because, well, it's a waste of resources. But all those problems are non-existent if you do it in a cooking simulator instead.
Gather ingredients, chop them up, cook them, plate them, serve dishes, and wash them virtually with your partner for as long as you want. Pretend you're running a real restaurant, but you can turn off the stress whenever you want.
It can get overwhelming, but there are not too many games for couples on PS5 that are as exciting as Overcooked.
Puyo Puyo Tetris 2
Tetris is as popular as a game can get. The game feels as old as time itself, and it is one of those that are barely affected by the visual upgrades and technological advancements that come with time and newer-gen consoles.
Sure, Puyo Puyo Tetris looks better than the older versions of the game, but the core of the game remains pretty much the same. It has always been a simple puzzle video game, and that's the formula that Sonic Team and publishers Sega have retained.
In comparison to previous versions, this game adds new content in the form of a new story, new characters, and new game modes.
If you're looking for the best game for couples on PS5 that requires very little familiarity with the intricacies of console gaming, then Puyo Puyo Tetris 2 is a good option. Simple but fun gameplay will never be a miss.
Rocket League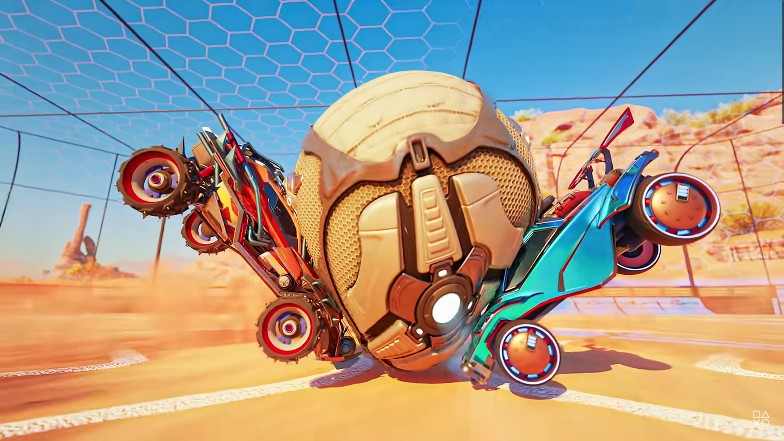 If "simple", "casual", and "slow-paced" all sound like the opposite of what you're looking for, then you may want to have a look at Rocket League. This game was built with fierce competition in mind, and that reflects from the get-go.
Imagine playing a game of football, but the players are cars – that's the simple explanation for what's going on here. I promise it's just as chaotic as whatever you're picturing in your head right now, but it's also a lot of fun.
Rocket League can be played offline and online in split-screen mode, similar to It Takes Two. This means that you don't even have to be in the same room with your partner, which is great if it's a long-distance situation.
The controls are also fairly easy to master, so you don't need a lot of experience with video games to get used to them. As far as competitiveness goes, Rocket League is one of the best games for couples on PS5.
Nickelodeon All-Star Brawl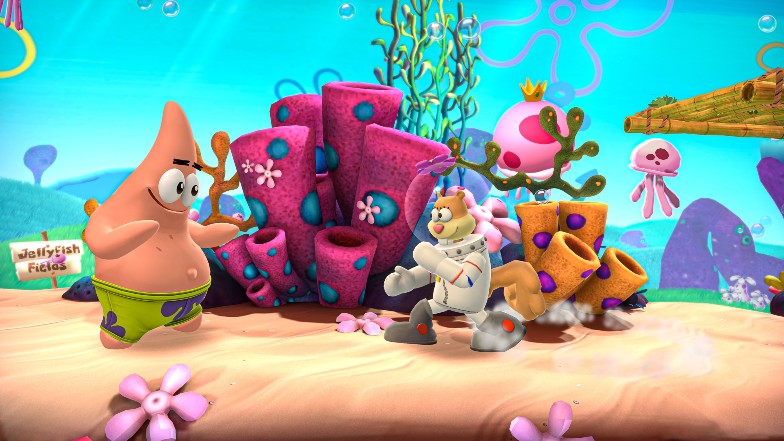 Nickelodeon All-Star Brawl is the product of a cross-national collaboration between Swedish and Costa-Rican developers Ludosity and Fair Play Labs respectively.
The game was published in North America by GameMill Entertainment, in Europe by Maximum Games, and in France by Just for Games – all in 2021.
As the title implies, this game features popular Nickelodeon characters in platform fights, with each fighter trying to knock the other outside the boundaries of the arena. The combat sequences are limited, but this is intended to be casual fun so it's not so bad.
Imagine SpongeBob facing off against Avatar's Aang, or Patrick fighting Garfield. It sounds bizarre but it does make for some interesting fights. There are up to 23 playable characters from 15 Nickelodeon franchises, so you have a fairly substantial selection to choose from.
If you want to play with your partner, you can either play beside each other in couch co-op mode or add each other as friends and play online if the distance is a problem.
It's safe to say that most people are familiar with the characters in the game and that familiarity should already trigger a certain level of willingness to play, even for someone that is ordinarily not a gamer.
For me, that makes this one of the best games for couples on PS5.
Awkward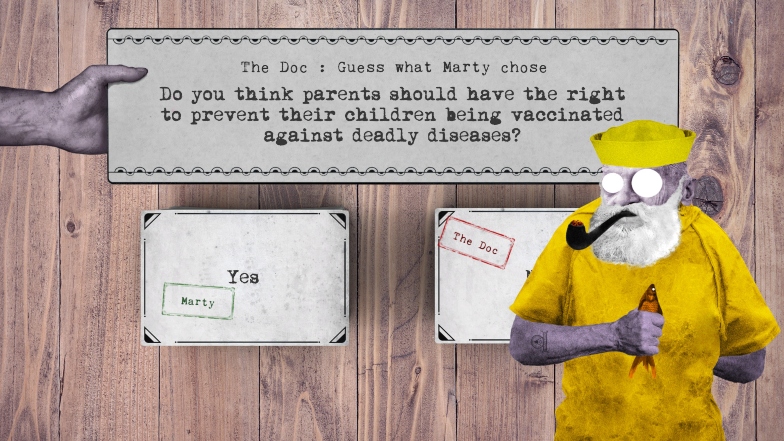 When Snap Finger Click published this game in 2018, it was immediately clear what they wanted it to be. They presented it to be a "controversial personality quiz", and that description alongside the apt name is all you need to know about what to expect from it.
Technically, the game is suitable to be played by a group of people of any kind – friends, family, basically anyone that you think you're open to answering awkward questions with. But I think the most suitable use for Awkward is to get to know your significant other on a deeper level than may already do.
It gives you the perfect excuse to ask questions that you ordinarily might have been shy or wary of asking in the early stages of getting to know each other and some questions that did not even cross your mind at all.
Take the question in the sample picture for example. If you're planning to spend the rest of your life with someone, that's something you want to make sure that you both agree on.
The way the game actually works is that the person who reads the question should choose their answer secretly, and the rest of the players try to guess what their answer is. Anyone who guesses correctly gets one wick point, and the first player to ten points wins the game.
If you're playing with your partner, you could decide on a forfeit for the loser or a nice little prize for the winner. As far as I know, not many people like to do the dishes, so there's an idea already!
A Way Out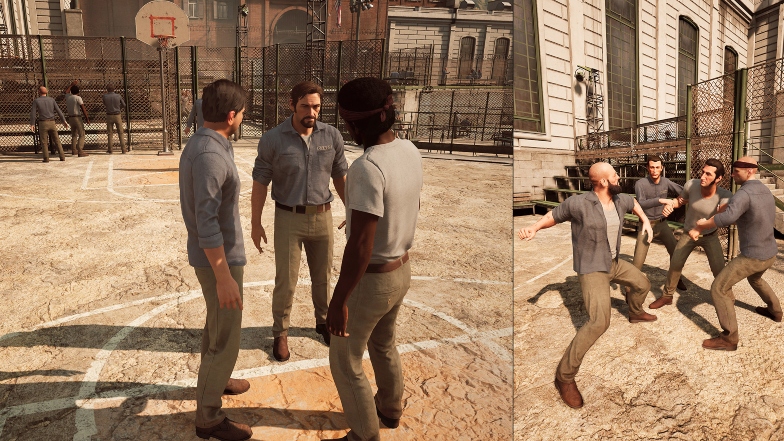 Before the masterpiece It Takes Two, Hazelight Studios had developed another compulsorily multiplayer game that took the gaming industry by storm in 2018.
When I say "took it by storm", I'm referring more to the quality of the game and less of the popularity that it achieved since that time. In my opinion, it is still one of the most underrated games out there in terms of how well it sold.
A Way Out was also published by Electronic Arts and it won the British Academy Games Award for Multiplayer. It is an action-adventure experience that follows the story of two men in prison, one who's been there for a bit and one freshly inducted.
Both men have to work together to break out of the prison successfully, making choices along the way that impacts the progression of the story and the success of their efforts.
Just like It Takes Two, you can only play this game in split-screen multiplayer mode locally or online. Both screens appear right beside each other and each player controls one of the two characters, Leo and Vincent.
There's no mushy love story here, but what you do get is a tale of perseverance, friendship, trust, and camaraderie in the face of doubt and suspicious character.
A Way Out is not just one of the best games for couples on PS5, it is arguably the best in terms of how good the writing is.
Haven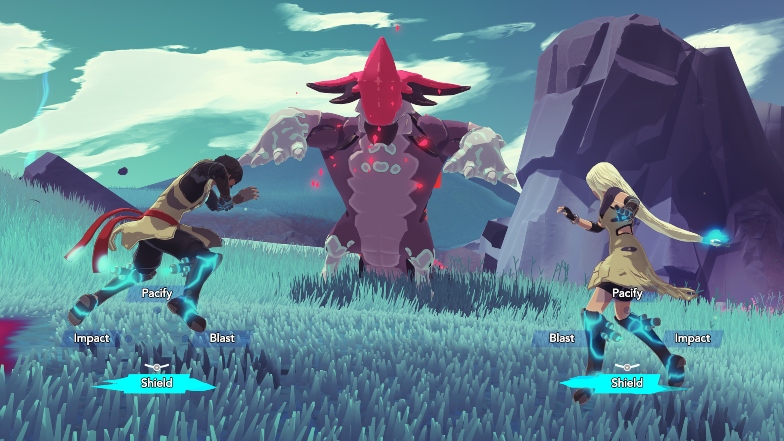 The PS5 version of Haven was published by The Game Bakers in late 2020. The game is a mix of romance and space adventure involving two lovers trying to settle in an unfamiliar world.
You have the typical adventure-cum-survival elements in which you have to gather resources, search for parts and materials to fix your spaceship and also try to make a cozy home.
You also have the typical everyday actions such as cooking and defeating enemies in synchronized combat because, let's be honest, who doesn't, right?
If your partner is a bit more comfortable with video games and they don't need their hands to be held through the gameplay, then Haven is a solid bet.
Unravel 2
Unravel 2 is a puzzle platformer published by Electronic Arts. It is the sequel to Unravel which was released in 2016.
The game is centered around two characters curiously made of yarn, and the pair must work together to solve puzzles and get ahead in the world that they have been placed in.
It gets more difficult the higher the levels go, but the teamwork does make things much better than they would be in single-player mode.
In the original Unravel, the main character was a single player named Yarny, and it used the thread from its own body to swing and cross over obstacles, tying knots and making bridges as necessary.
It was a fun game too, but Unravel 2 furthers the idea by involving two of the same creatures, Yarny, and a new character, helping each other progress with the thread their bodies are made of.
There are situations where both characters can even merge into one! *cue the "two become one" relationship trope*
As you go further in the game, you and your partner will identify which types of puzzles each person is better at, and decide ahead of time who should handle what. It's a great way to breed teamwork and the feeling that each person is contributing their own quota to the progress of the team as a whole.
Add that to the fact that the game has competitive bits where each player tries to outdo the other and you'll see why I think this is easily one of the best games for couples on PS5.
If you enjoy these recommendations, you'll find more among the best co-op games. They're not as couple-oriented as the options in this guide, but they're all pretty fun as well so check that out!