There are lots of games that fall under the action-adventure umbrella.
Action-adventure games combine the ferocity and challenge of action games, and the puzzles, mystery, and charming world-building of adventure games. It's a match made in heaven, especially for Nintendo Switch fans.
To help you find your next favorite game, here are the 20 best action-adventure games on the Nintendo Switch. There are a variety of styles and themes, including everything from high fantasy and drama, to charming story-rich titles and survival horror games.
Shovel Knight: Treasure Trove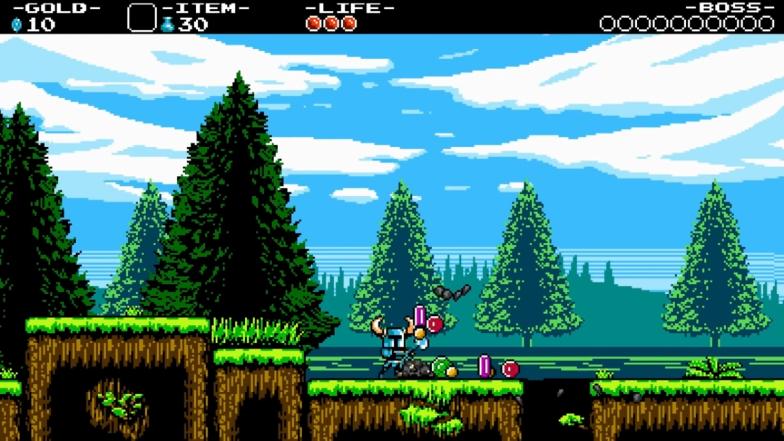 Within the world of action-adventure games, you'll find plenty with a platformer style.
Shovel Knight: Treasure Trove brings the nostalgia of the traditional, side-scrolling experiences to the Nintendo Switch.
The art in this game is highly detailed yet pays homage to the 8-bit style perfectly. The gameplay feels authentic and yet, the developers have added plenty of quality-of-life features.
In this game, you'll need to climb the seemingly endless Tower of Fate to rescue Shovel Knight's long-lost partner, Shield Knight. But before you can do that, you'll have to take on powerful knights in iconic, themed battles first.
While the main campaign is already a blast, the numerous pieces of DLC are really the icing on the cake. The campaigns let you play as different Knights, with varied move sets that completely change the game.
Buying Treasure Trove is like getting multiple games for the price of one! It also gives you access to multiplayer sessions, which is incredible.
Raji: An Ancient Epic
It is refreshing to see an excellent action-adventure game set in ancient India.
Raji: An Ancient Epic is a truly impressive game with a rich story and scenic vistas that take inspiration from Hindu Mythology.
The Hindu Gods Vishnu, Durga, and Brahma send Raji, the heroine, on a journey across ancient India, ravaged by a demon invasion led by demon lord Mahabalasura.
Aside from being the sole savior of humanity, Raji has a personal goal to save her kidnapped younger brother.
Raji has the celestial weapons of the Gods at her disposal, which can help to vanquish demons. You'll get to combine light and heavy attacks to soften up enemies for a satisfying finisher.
There are also platforming elements like precise jumps, wall-running, and sliding through tapestries.
The art direction in this game is stellar. It stands out as one of the best action-adventure games on the Nintendo Switch by a mile and it would be great to see more like it.
Okami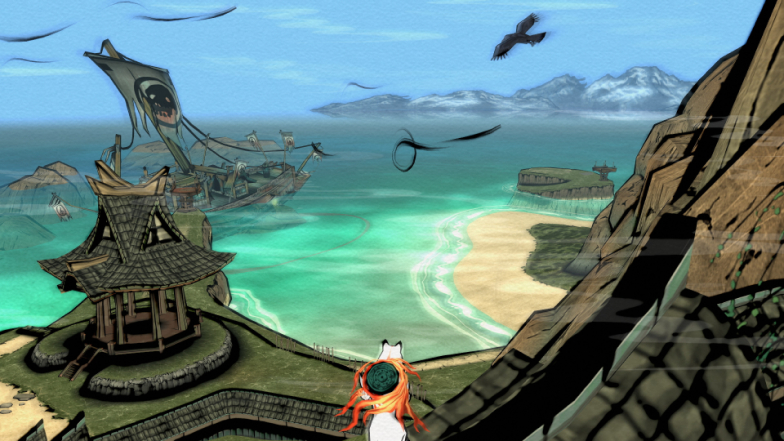 Another game that has a unique style and point of reference is Okami. It takes inspiration from Japanese Sumi-e ink art, and it's an absolute delight to play.
You play as Okami Amaterasu, a white wolf based on the Japanese sun Goddess. Your aim is to save classical Japan from the encroaching darkness set upon them by Orochi, an eight-headed serpent demon.
You'll use a tool called the Celestial Brush throughout most of the game. You use it to draw symbols to attack, solve puzzles, and restore objects or parts of the environment.
The creator of this masterpiece, Hideki Kamiya, noted that a lot of inspiration came from The Legend of Zelda. It's easy to see the Zelda influences in the game, both in terms of mechanics and aesthetics.
Okami mainly features a hack-and-slash style of combat, along with plenty of action, platforming sections, and puzzles.
Fe
Tired of relying on your character's strength? How about a game where you have to rely on music instead? Fe is an enthralling game that manages to tell a beautiful, emotional story without using words.
This minimalist approach in narrative gives players freedom to explore the world as they see fit. The game world itself is beautiful and fits the soundscape perfectly.
You play as a fox-like creature who must learn the various songs of the forest creatures in the game in order to defend the woodlands from unknown creatures.
There are some great platforming segments in this game, too.
Fe is a game that relies entirely on sounds and music, so grab a pair of good headphones and strap in for a stunning experience. It's one of the best action-adventure games on the Switch right now.
Transistor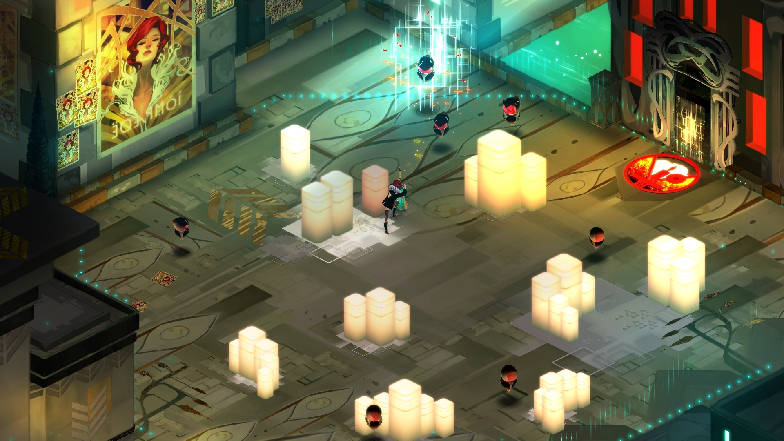 Another game that focuses heavily on music is Transistor.
You play as Red, a popular songstress whose voice was absorbed by the titular Transistor. The Transistor is a greatsword that was meant to end her life, but instead, it impaled one of Red's loved ones.
The weapon absorbed the voice and memories of this person, and it also serves as your main weapon and sidekick during the game. Red must use the sword to defeat the group that tried to kill her with it.
You can use one of two combat systems in this game. There's a real-time mode and a turn-based mode. The former is more reactive and fast-paced, and the latter is more strategic.
Defeating enemies allows the Transistor to absorb their essence, allowing Red to utilize new abilities referred to as Functions. These Functions can enhance your gameplay and you can even combine the passive effects together to make new buffs and boosts.
Transistor is a great playground for players who love to experiment and customize their skills.
With an incredible soundtrack (featuring Ashley Lynn Barrett), beautiful visuals, and compelling style of play, what's not to love here? Transistor is a must-play.
Metroid Dread
Metroid games come out without warning every few years. Without fail, they're always punchy, fast-paced, and full of iconic scenes.
Metroid Dread is a Nintendo Switch exclusive that brings back the iconic bounty hunter Samus Aran. The game feels incredible to play, letting you effortlessly chain attacks and parkour through intricate alien labyrinths.
The game takes place on Planet ZDR. You'll need to fight through the hordes of hunter robots and other enemies, using stealth tactics to get past the almost unbeatable E.M.M.I. robots.
Metroid Dread still has the side-scrolling style that Metroid games are famous for.
This is one of the most unique action-adventure games on the Nintendo Switch, and it's a blast to play through.
Resident Evil 4
In the mood for something scary?
Resident Evil 4 is one of the best third-person titles in history. Receiving a remake in 2023, this game has hordes of dedicated fans- and with good reason. I'm looking at the original game here, but the new RE4 is worth playing, too.
This classic game revolutionized third-person shooters and has been ported to almost every platform at this point. It runs incredibly well on the Switch.
The story follows fan-favorite Leon Kennedy, who is on a mission to save the president's daughter from a cult who kidnapped her in Spain.
While most other RE games are famous for eerie, gory survival horror, this is much more of an action-oriented title.
It focuses on gunplay and accuracy in combat, with a unique system that causes damage to enemies based on where you shoot them. For example, shooting the foot of a zombie would cause it to stagger.
There are plenty of quick-time events that you'll need to contend with in this game. Missing a QTE can cause instant death in some cases, which adds to the suspense and feeling of creeping dread that this game so artfully creates.
There are plenty of action-adventure and zombie games on the Nintendo Switch, but there aren't any that are quite like Resident Evil 4. You're sure to fall in love with it.
Death's Door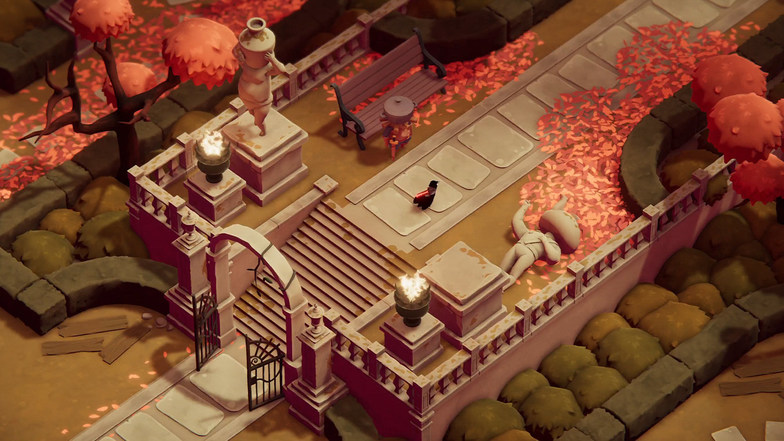 In this eerie and charming game, you play as a Grim Reaper crow.
The Commission dispatches you on a mission and you need to reclaim your assigned souls, which a band of greedy thieves have stolen.
The game plays like the top-down classic Legend of Zelda. You'll get to explore, find secrets, collect weapons and magic, and take down bosses to make progress. There are plenty of vibrant characters to learn about and battle in this game.
Death's Door offers a unique mix of somber melancholia and cheery humor.
While this isn't the most technically ground-breaking action-adventure game on the Switch by any means, it is enjoyable and absolutely memorable. There's an ideal blend of combat, puzzles, and exploration, and plenty of incredible characters, too.
Hollow Knight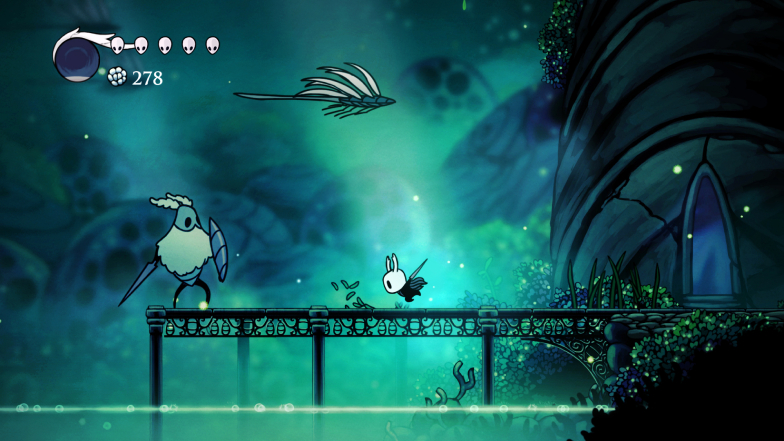 Another wonderfully bleak adventure awaits in Hollow Knight.
This game mixes together the non-linear exploration style of Metroidvania games and the demanding combat of Soulsborne games. The result is an absolute masterpiece.
The world in Hollow Knight is Hallowsnest and it's home to a number of extraordinary, insect-like creatures. Some of them are friendly and will give you quest items or advice, and others are hostile.
Exploration in this game is incredibly rewarding as there are lots of rewards and secrets in almost every corner of the map. These rewards range from improved spells and new zones, to new quests and upgraded attacks. Some rewards even link up to specific game endings.
The bosses in Hollow Knight are vicious and you'll need to be able to change up your fighting strategy on the fly. There are specific attack patterns and strategies that you'll need to memorize in order to succeed.
There's plenty of great lore in this game and a wonderful, relaxing soundtrack, too. It stands out from the crowd of other action-adventure titles on the Switch and it's worth checking out.
Astral Chain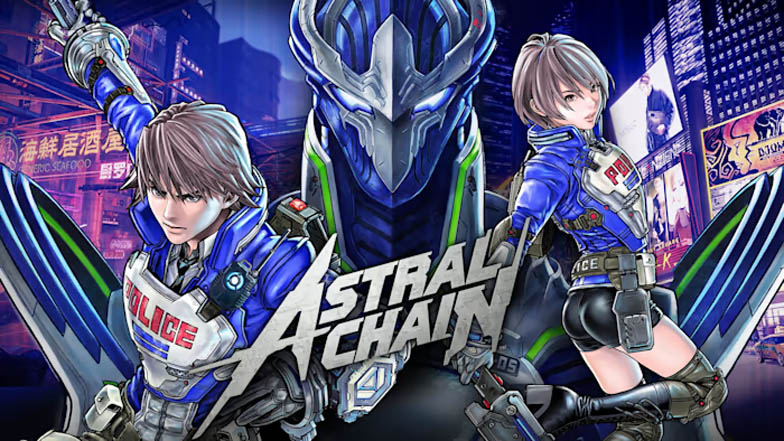 Astral Chain comes from the creators of NieR: Automata, and it offers a great blend of hack-and-slash combat and action-adventure gameplay.
In this game, you control two characters at once and have to defeat alien creatures who are causing chaos in the dystopian game world, The Ark.
You play as the new twin recruits of a special police task force, working to protect the remainder of the human population from aliens.
Central to the premise of the game is the titular 'Astral Chain', which is what players use to catch creatures to help them in combat. These creatures are known as Legions and they're incredibly handy to have with you.
The Astral Chain can also be used to help you perform investigative tasks to help progress the main story, too.
This game is a delight to play through, with a good mix of gameplay styles and themes. The exploration content is particularly interesting, and there are some amazing characters who really bring the game world to life.
L.A. Noire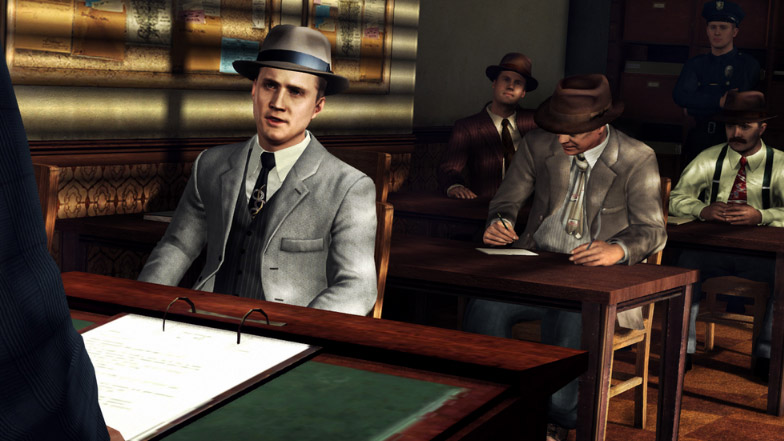 Speaking of games with detectives, L.A. Noire is a must-play if you're interested in mystery games. This game comes from the team at Rockstar Games and it requires quick thinking and a strategic mind to beat it.
The story places you in the shoes of a detective who is aiming to unravel the secrets of a morphine distribution ring. There are some other cases to solve in the game too, and they'll all tie to your character's detective career and personal life somehow.
The version of Los Angeles that the game takes place in is overrun with crime, which means there are plenty of mysteries for you to solve and people for you to save while you're working through the game.
There are plenty of collectibles to pick up, too.
Something that makes this game stand out from the other action-adventure games on the Switch is the high quality facial animations. The actors who played the main characters did a stellar job and it helps to make the game feel even more authentic.
To solve cases in this game, you'll need to find evidence and get the correct suspect convicted. It's possible to get the wrong suspect convicted, so be careful.
There's plenty of combat to engage with in this game, too. Whether you want to get in a gunfight, solve crimes, or simply drive around the city, you'll be able to live out your 1940s detective fantasy in this game.
Hyrule of Warriors: Age of Calamity
Hyrule Warriors: Age of Calamity is the prelude to fan-favorite Breath of the Wild. It's a unique entry in the Zelda franchise, and it's one of the best action-adventure games around.
You can play as Link, Zelda, or as one of the four champions from each Hyrule Region. Yes, this means you can play as Urbosa and turn Bokoblins to dust.
Compared to Breath of the Wild, Age of Calamity offers a faster combat style. It places you in a 1-against-1000 enemies system, reminiscent of Dynasty Warriors.
There are plenty of opportunities to create devastating combos in this game.
Exploration is less of a focus in Age of Calamity than it is in other Zelda games, but that's not to say it's non-existent. The game world is beautiful, and there are plenty of collectibles to pick up while you're battling enemies.
Skyrim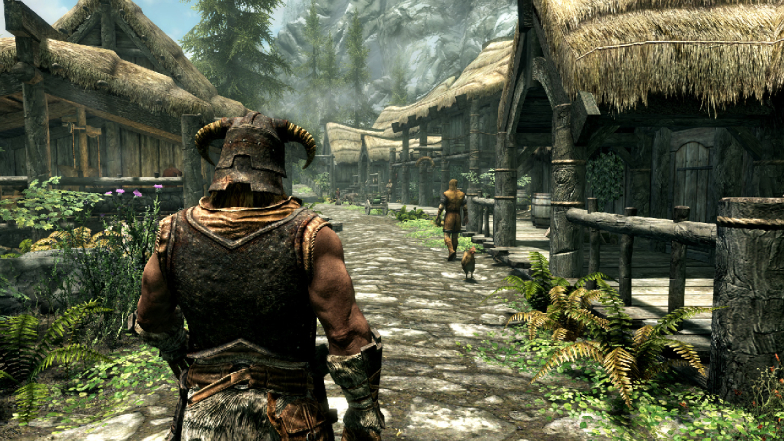 It's fair to say that Skyrim is one of the most beloved games of all time. It's been ported to almost every console under the sun, and it made a huge impact when it joined the roster of other fantastical action-adventure titles on the Switch.
One of the things that made this game so impressive is the absolute freedom of choice that players get. You can completely customize your character and explore the world to your heart's content.
The main storyline in this game is compelling, but the side quests are where the game really shines. The amount of content is Skyrim is borderline overwhelming at times.
The Switch introduced some quality-of-life improvements to Skyrim, with faster loading screens and smooth motion controls. The portability of the console is a welcome addition to the Skyrim experience, too.
Super Mario Odyssey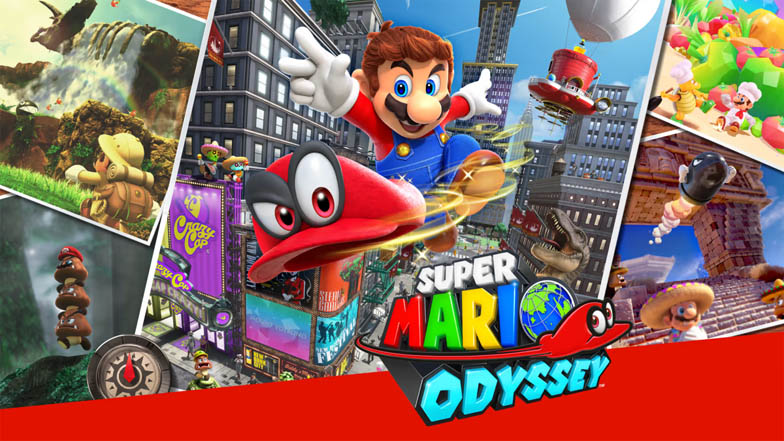 Super Mario Odyssey is the king of kings when it comes to platformer games.
It offers a great mix of platformer and action-adventure gameplay, letting you explore a number of fantastical kingdoms on your all-too-familiar mission to save Princess Peach.
One of the things that makes this game unique is Cappy.
You can throw your sentient cap into almost anything and gain control of it. There's a dinosaur on the hill in front of you? Throw Cappy at it and say hello to your brand-new, ginormous mount.
Each zone in the game is wonderful, with plenty of puzzles and creative ways to use Cappy. There are some specific in-game actions that can only be pulled off with motion controls, so make sure to try these out.
For more advanced players, Cappy extends Mario's already expansive moveset.
For example, you can use Cappy to change your direction mid-air, then belly dive on top of it to bounce to a higher area.
Super Mario Odyssey is one of the most enjoyable action-adventure titles on the Nintendo Switch. Players of all skill levels can enjoy this game and get something out of it.
Luigi's Mansion 3
Our favorite scaredy-cat swoops in with another gem. If you're a fan of the Mario universe and haven't played Luigi's Mansion 3 yet, you're missing out.
In this game, you play as Luigi who is checking into a hotel under the illusion he's there for a holiday with friends. As you might expect, things quickly go awry and you'll need to help the anxiety-ridden plumber to conquer his fears and save his friends.
If you're scared of ghosts like Luigi, then there is no better way to play this game than with friends, through the multiplayer mode. The combat is satisfying and the puzzles feel a lot better when you play with friends.
If you opt to play it alone, know that you'll never really be alone here- and I don't mean ghosts. You'll get to team up with Gooigi, the ectoplasmic clone of Luigi who can help you trick enemies and solve tricky puzzles.
There's a lot to love about this game. Completionists will be happy to know that there are lots of collectibles, alongside the immense story and mountain of puzzles.
Divinity: Original Sin 2: Definitive Edition
There aren't too many action-adventure games that highlight the use of the environment in combat as a tide-turning factor.
Divinity: Original Sin 2 gives players lots of freedom in combat to experiment with combos and environmental factors. The combat system in this game feels incredibly impactful, and it pairs with the killer story perfectly.
The general premise in this game is that you're a Sourcerer (Source is the game's magic system) and the Divine beings in the world have died. You're on a quest to gain ultimate power and potentially become a God yourself.
There are lots of ways to solve quests and puzzles in this game, as players are given a lot of creative freedom.
This applies to the character creation system, too. Every character in the game already has a rich and vibrant story, but you can create your own saga, too. This is a role-playing game in the most literal sense of the word.
With its unique combat system dubbed as the future of turn-based action games and the adventure that awaits in the immersive world of Rivellon, Divinity: Original Sin 2 is an essential for RPG and action-adventure fans.
Dragon's Dogma: Dark Arisen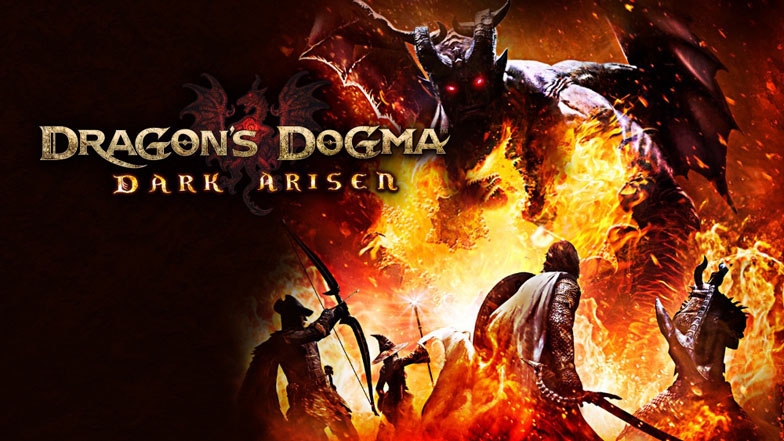 Sometimes, it's a bit boring always playing the good guy in a game. If you want a game with a wicked power fantasy, you need to play Dragon's Dogma: Dark Arisen.
This game has an impeccable magic system, with plenty of unique classes to play as. Whether you want to be an assassin, a strider, a magicka archer, or something else entirely, you'll be able to explore the game world of Gransys and complete your main quest.
The main questline involves you retrieving your heart from the fearsome Dragon, who beckons the end of days.
One of the main game mechanics that you'll be using in this game is the pawn system.
The main character is known as The Arisen. There are lots of pawns that can support The Arisen. These pawns are controllable and can vary from support heroes to killing machines.
One of the pawns is unique to you and the other two are pawns of another player you may acquire, either online or generated locally by the game.
There's also a great addition to the combat in this game which allows you to grab on to enemies and slice them up, in a similar vein to Shadow of Colossus.
While you may expect a big game like this to perform in a mediocre way on the Switch, you'll be happy to know that the performance is actually quite good. The portability of the Nintendo Switch is an added bonus, letting you play this game anywhere.
Bayonetta 2
Bring back the bossiest witch!
Now with a pixie cut and a ton of extra style, Bayonetta comes back to open the floodgates of hell and bring down heaven in a new adventure to save her friend Jeanne, an Umbra witch who used to be her rival in the first game.
The first Bayonetta game was brilliant (and it's worth playing if you haven't already) but this sequel is second to none. It takes a lot of inspiration from its spiritual predecessor, Devil May Cry, offering up one of the most satisfying and immersive combat experiences on the Switch.
You play as the titular Bayonetta, a powerful witch with a huge arsenal of weapons and magic abilities. She can use a regular gun, her high heels with guns, an iron maiden, or even summon creatures to tear down her enemies.
If you've played the first Bayonetta game, you'll be familiar with the Witch Time mechanic- and you'll be happy to know it's in this game, too.
Put simply, if you dodge an attack at the last second, time will slow down and you can dish out a ton of attacks and combos. Witch Time is also great for solving puzzles.
Bayonetta 2 is a fast-paced, ultra-violent gem. It's one of the most stylish action-adventure games for Switch fans to pick up, especially for folk who like games with demonic and angelic themes.
Pokémon Mystery Dungeon: Rescue Team DX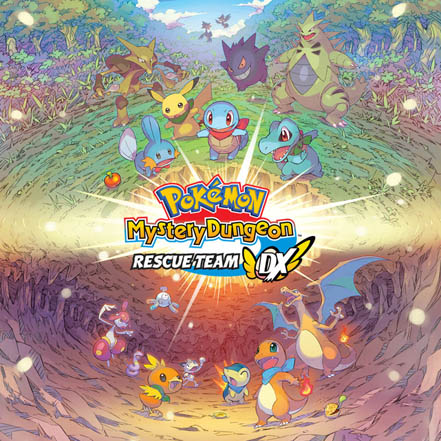 Ever wondered which Pokémon you'd be based on your personality?
In Pokémon Mystery Dungeon: Rescue Team DX, you can find out! This game starts with a quiz to tell you which Pokémon you'd be, before plunging you into a mysterious world full of sentient Pokémon and mysterious dungeons.
You play as the Pokémon that the quiz assigns you, waking up on a beach with no memory of who you are and wondering how on earth you got turned into a Pokémon.
You get to form a rescue team with a partner Pokémon, which takes you on a wild journey throughout various different zones. The overall aesthetic is great, and you'll get to meet a variety of other Pokémon who you either save from danger or defeat in combat.
It's possible to recruit other Pokémon that you meet on your adventures and have them join your rescue team, too.
The mechanics are simple in this game and it's very accessible on the whole. Combat is easy to pick up, but boss battles still retain enough of a challenge to keep things interesting.
Pokemon Legends: Arceus
Pokémon has never felt this alive.
In Pokémon Legends: Arceus, you get to interact with Pokémon in the overworld and see them in their natural habitat.
Pokémon are much scarier in PLA than they have been in other games, as they can attack you and stun you without you even being in a battle. It's a fantastic design choice, as it helps to add to the wild world-building style of the game.
This game is more action-oriented than other typical Pokémon games, too, with different ways of battling and different move styles.
The story is surprisingly deep, placing you in an ancient version of the Pokémon universe where the Pokédex hasn't quite been invented yet. You play as a trainer who fell from the Heavens and has no memory, and you'll need to explore and battle to uncover the story further.
This game is a dream for completionists. You'll get research points for completing certain capture or battle tasks, and will need to pad out the paper Pokédex entirely
Pokémon Legends: Arceus was a breath of fresh air for the Pokémon franchise, and is absolutely worth playing, no matter how many Pokémon games you've already played.