RTS games are thoughtful, tactical games that can fall into lots of subcategories, and there's a handful of great ones on the Nintendo Switch.
It can be hard to pick out a great game from such an expansive genre, though. Should you go for a medieval themed RTS? Or a cyberpunk title with robots and mechs? Whatever your preferred style and niche is, there'll be a perfect RTS game for you.
To help you find the best game possible, I've handpicked the 9 best Switch RTS games, covering as many different niches and play styles as possible.
Which one are you going to try first?
Northgard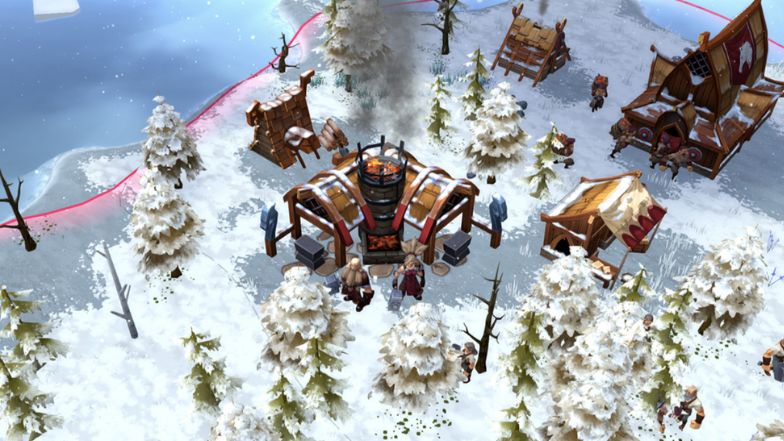 Northgard is an interesting game set in the medieval era and offers a fantastic RTS experience for fans of the genre.
In Northgard, you take control of a group of warriors in an unfamiliar land, competing with threats like possessed valkyries. Your band of vikings will need to expand their base, manage resources and defend against attackers, all while trying to survive and thrive.
There's plenty of interesting additions to help make this RTS game memorable. It frequently throws challenges at you, like natural disasters or famine, and it has an intriguing main story to follow along with as you progress in the game.
While this is an admittedly slow-paced game, Northgard looks wonderful on the Switch and it plays well too. This game might take a little time for new players to pick up, but it's certainly worth checking out as it offers one of the most cohesive RTS experiences on the Switch.
Amoeba Battle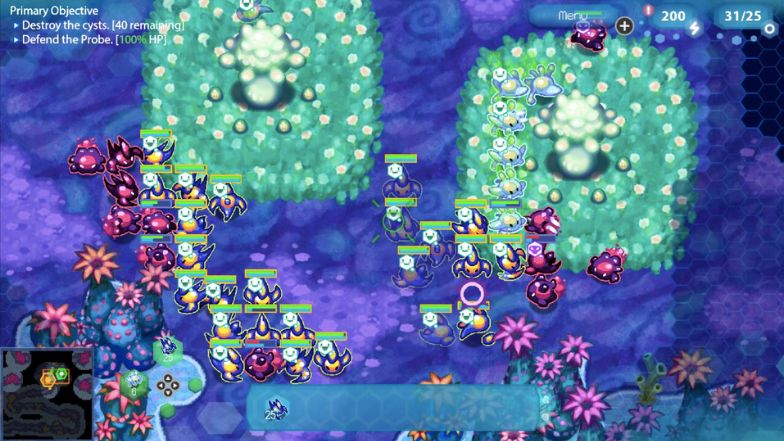 This is an RTS game with an incredibly unique premise. It takes place on the cellular level, giving players the ability to control different kinds of amoebas to conquer the different missions and tasks in this game.
With a decent single player campaign and a multiplayer offering, Amoeba Battle is a cute and quirky spin on the classic RTS title. There's plenty of content and game modes to explore, including a Battle Royale mode that can include up to eighteen players at a time.
This is one of the best looking games in this list, with a charming aesthetic and well-drawn characters. The aesthetic feels at home on the Switch and it's a welcome break from the standard military and medieval games that dominate the RTS category.
In terms of gameplay, Amoeba Battle is fun and easygoing. It's an accessible RTS game that new players can get into easily enough, yet it still throws up enough of a challenge to keep experienced players occupied.
The controls are decent, if a little demanding in places, and there's no performance issues to note.
Whether you're an experienced RTS fan looking for something new or a gamer who's never tried out the game style, you're sure to get a kick out of this one.
Bad North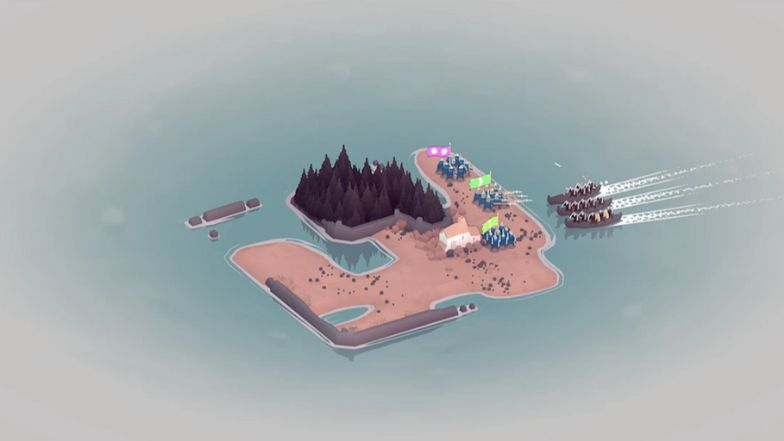 Looking for something on the simpler side? Bad North is a pared back RTS game with a viking theme and roguelike elements. It strikes an interesting balance between a classic RTS title and quirky indie strategy games, and it's worth checking out.
Bad North flips the script on a traditional viking RTS game, putting you in the shoes of the defending side instead of playing as the attacking horde of vikings. You'll need to defend your lands against swarms of marauders, using your troops to ensure victory.
Bad North has a beautiful isometric art style. It looks great on the Nintendo Switch, and it plays nicely as well. There's a decent difficulty curve to this game and the controls are easy to pick up, no matter your experience level with RTS games on the Switch. There are no performance problems to note, either.
With procedurally generated islands and a great narrative, this is an easygoing RTS title that's great for short bursts of play. It's engaging and immersive, and offers something different to the other styles of games that dominate this genre.
Mushroom Wars 2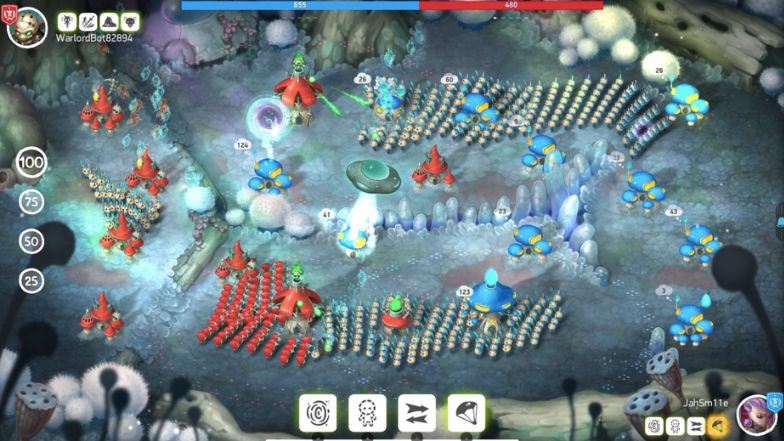 Mushroom Wars 2 is a welcome addition to a genre that is heavily populated by military, viking, and zombie themed games. This title is equal parts silly and engaging, with great characters and a surprisingly steep level of difficulty in places.
As you might guess from the title, the characters that you control in this game are sentient, battle-ready mushrooms. There are two key campaigns to enjoy in this game, with multiple difficulty levels and a heap of content to keep you occupied.
The artistic aesthetic of this game makes it truly immersive, and it feels at home on the Nintendo Switch. In terms of controls, Mushroom Wars 2 is decently easy to pick up and offers a smooth user experience with no notable performance issues.
Something that sets this game apart from the other RTS games on the Switch is that it has a vibrant multiplayer offering, with ranking systems and different match styles. It's a lot of fun to play through, and the league system will help any competitive gamers to feel even more motivated when playing.
Mushroom Wars 2 has it all. It's great for solo players looking to get to grips with strategy games and hone their skills, and it's ideal for multiplayer matches and tournaments, too.
SEGA AGES Herzog Zwei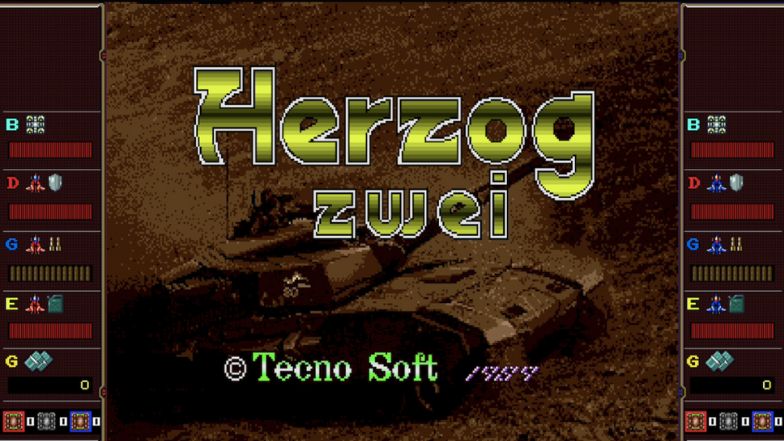 Originally launched on the Sega Mega Drive/ Genesis, this legendary RTS game had an impact on the developers of industry powerhouses like Warcraft. Herzog Zwei is a fantastic RTS game with plenty of content to keep you busy.
Instead of controlling the game from a purely top-down perspective, this game puts you in the seat of a fighter jet that can turn into a robot. From your pilot perspective, you can control the other troops and fight your enemies. There are multiple maps, each with a headquarters that you'll need to defend.
Herzog Zwei encourages players to be very hands-on with their troops, allowing you to give each unit you construct different qualities and instructions. The controls are simple enough to pick up, and the retro aesthetic looks brilliant on the Switch. It plays incredibly well, too.
This is certainly an RTS game for more experienced players, as it's got a steep level of difficulty and I think it's fair to say it requires some initial knowledge of the genre. It's enthralling and highly detailed, and I encourage any RTS fans to check it out today.
Ancestors Legacy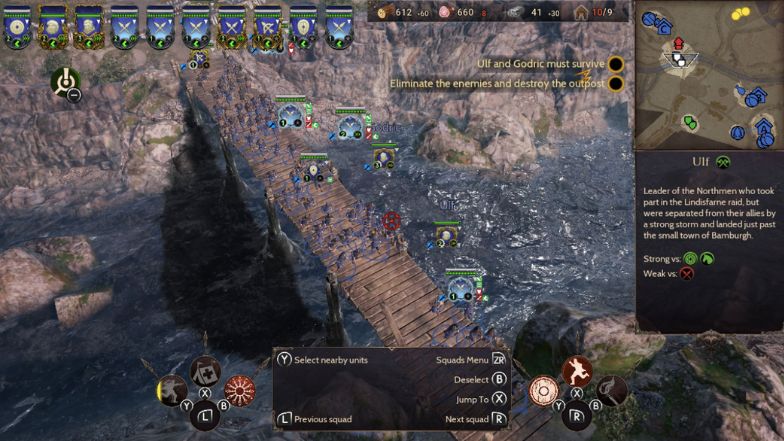 Ancestors Legacy is definitely worth checking out if you're a fan of RTS titles. It's a strategy game with an old-school feel, allowing you to take control of one of four factions to complete campaigns and battle against enemies.
Each faction in this game has two unique campaigns. There's plenty of content to unpack in each one, and a great skirmish mode for a more combat-oriented style of play as well. The gameplay fits the controls of the Nintendo Switch nicely and it feels at home on the console.
In terms of performance, Ancestors Legacy looks decent enough and it runs well. There are a few minor issues to note, like troops getting stuck or wonky camera angles, but as a whole the game is enjoyable to play through.
There are a few unique features in this game that show how much effort the developers put into making it. For example, the in-game weather system can affect your gameplay by hindering efficiency when it's stormy.
Ancestors Legacy is a solid addition to the world of Switch RTS games, and if you're a fan of the genre already then I'm sure you'll enjoy it. It's thoughtful and full of intriguing storylines.
Civilization VI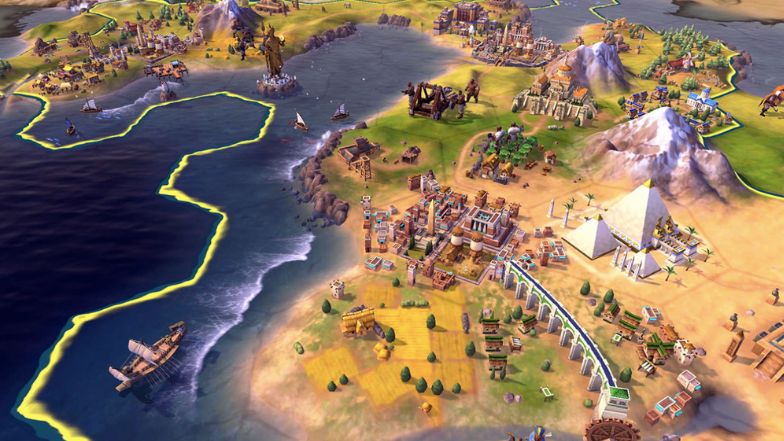 While coming up with the games for my articles, I try to focus on smaller studios and niche titles wherever possible. However, sometimes there's a huge game that I can't leave out and Civilization VI is a perfect example of this.
In Civ VI, you can choose from 24 different playable civilizations in this game, each with their own perks, buildings and figureheads. Once you've picked who you're playing as, you'll be able to expand your settlement, build relationships and fight enemies to your heart's content, all while managing resources and troops.
If you've heard of Civilization games before, chances are that you know it to be a fairly complicated game. This particular addition to the franchise is one of the most neatly pared back titles on the market, and it's a great intro to strategy games as a whole. The controls are as simple as they could be for a Civ game.
The visuals in this game are great, although they do get a little clunky when it comes to late-game framerate. The audio is fantastic, with relevant and high quality music for each civilization and premium voice acting, too.
Sadly, there are no multiplayer options in Civilization VI and it is a game that relies upon wi-fi which limits portability. Whilst technically a turn-based strategy game rather than a real-time strategy game, I still highly recommend it.
Rover Wars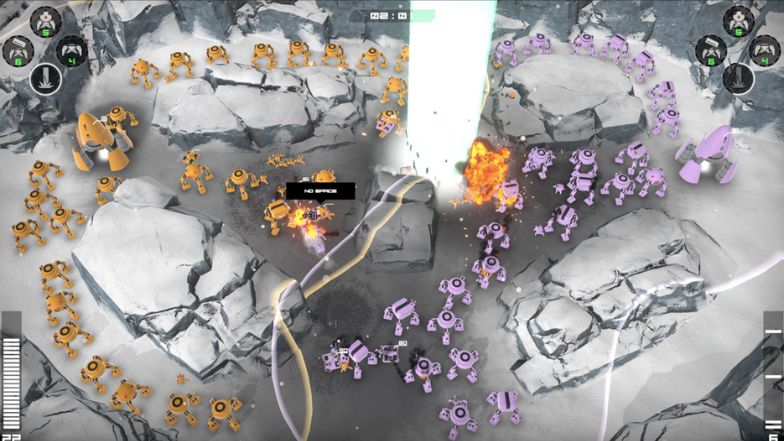 Rover Wars isn't strictly an RTS game, but it felt wrong leaving it out of this list.
This is more of a MOBA-meets-RTS title, and it's a hell of a lot of fun. This game puts you in control of an army of rovers and robots, and pits you against another player to gain control of a planet.
To win in Rover Wars, you'll need to consider troop placement, your playable character, and the different kinds of buildings that you can place on the map. You'll need to focus on production and defending your home base, all while trying to use your own troops and abilities to take down the enemy base.
Visually, Rover Wars is great. It looks brilliant on the Switch and the user interface is well put together. There are no notable performance quirks, and the soundtrack pairs with the gameplay incredibly well, too.
While this isn't a classic RTS game, it is a shining example of how games can utilize RTS mechanics in new and innovative ways. It's worth taking a look at if you're a fan of strategy games and MOBA games on the Switch.
13 Sentinels: Aegis Rim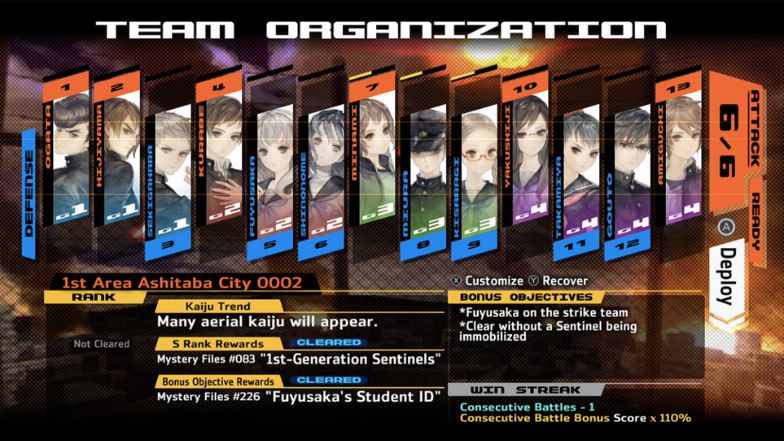 I featured this game in my list of the Switch's finest mech games and I couldn't leave it out of this one either. 13 Sentinels: Aegis Rim is a truly intriguing game that combines RTS gameplay with visual novel elements, and it's absolutely worth playing.
Following a storyline that hops backwards and forwards throughout time, this story follows a group of heroes trying to protect the world against aliens. Each hero gets to use a powerful mech suit to fight the aliens, and the story follows each character in turn. The writing is creative, and the characters are fun to get to know.
This game looks spectacular on the Switch, with vivid and detailed layouts for the RTS elements and beautiful artwork for the visual novel sections. The controls are intuitive and easy to pick up, yet the game still presents a challenge for RTS fans in places.
While this is another game that doesn't fall directly into the RTS category, it's still worth checking out regardless. You can customize the mech suits to match your style of play, there's plenty of content to enjoy, and there's a wonderful soundtrack to tie it all together. I'm a big fan of 13 Sentinels: Aegis Rim, and I think you will be too.