Digital board games are steadily increasing in popularity, and it's easy to see why.
They make for a fun, collaborative gaming experience that can be tailored to suit the whole family or to challenge the most experienced of gamers. Whether you're interested in rich, lore-filled fantasy board games, brain melting puzzle games or colorful board games for the family, there's bound to be one to suit you nicely.
There's a whole roster of brilliant board games on the Nintendo Switch that are worth trying out, and I've handpicked 11 of them to pique your interest. I've picked out a big selection, ranging from household names to indie games, to help you find the perfect match.
Raiders of the North Sea
Raiders of the North Sea is an exceptional example of a well made digital board game port.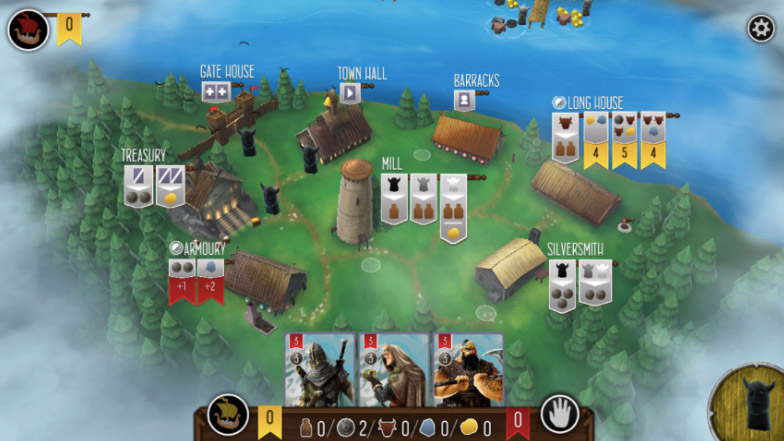 It's fair to say that board game ports for the Nintendo Switch have garnered somewhat of a negative reputation for being clunky thanks to some past game releases, but this particular gem knocks the competition clean out of the water.
This game is vibrant, intriguing and above all else, simple. Raiders follows a regular 'worker placement' style of play, assigning crew members and gathering provisions in a wicked nautical environment. As the title suggests, your crew can then go on raids and score loot.
It's an incredibly simple gameplay style, but it's effective. Solo play against an AI is surprisingly rewarding, with multiple online reviews stating that it's sufficiently challenging and feels like you're playing against a human. The campaign isn't groundbreaking by any means, but provides a good chunk of gameplay for solo players, too.
Raiders of the North Sea was met with rave reviews when it originally dropped for the Nintendo Switch and it's still gathering fans to this day. The art style is unique, the game itself plays well and there's plenty for both solo players and groups to sink their teeth into.
If you're a fan of strategy games, check out our round-up of our favorite turn-based RPG games for the Nintendo Switch.
Dicey Dungeons
If you've looked for blog posts and guides about the best board games on Nintendo Switch, chances are that you've come across Dicey Dungeons before. This game has an immense following online, and with good reason.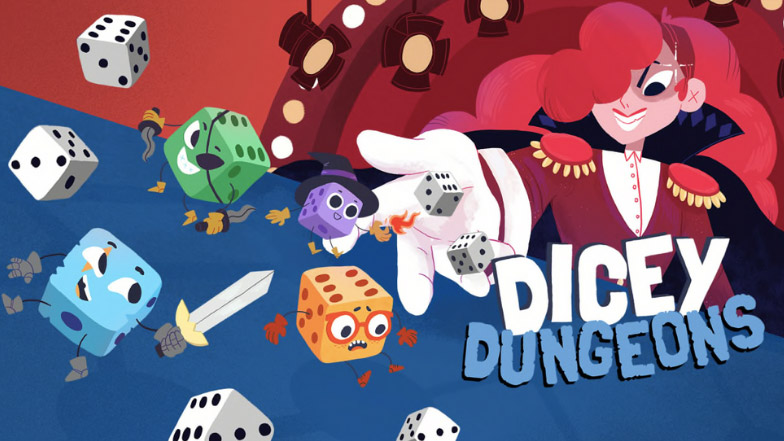 Dicey Dungeons offers up a charming, brain-melting strategy game with adorable characters and gameplay mechanics that require a lot of thought. This game neatly weaves rougelike and card deck building mechanics together, with a simple story featuring Lady Luck as a TV gameshow host and plenty of battles with intriguing opponents.
I'm a huge fan of this game's art style, too. It's cartoonish but not childish, with a roster of colorful, well-written characters. Games don't necessarily need great graphics to be enjoyable of course, but this quirky art style helps to make Dicey Dungeons even better.
There's plenty of replayability in Dicey Dungeons, with each run featuring 6 episodes of the aforementioned game show. The roguelike features ensure that there's plenty of gameplay to keep you occupied, with unique challenges in each episode.
Into The Breach
If you're into dark, rougelike games that require skill and luck, this is the perfect pick to add to your Nintendo Switch board game library this year.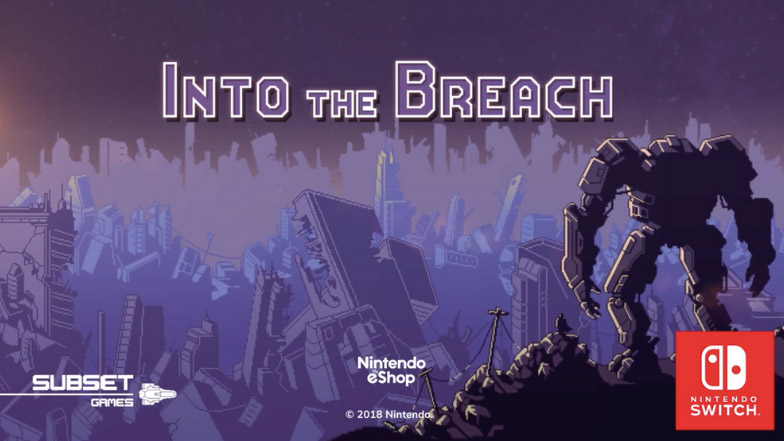 Into The Breach is a fascinating digital board game, with a sci-fi theme. It involves everything from evil corporations and terraforming, to mechs and acid pools. This game offers up a turn-based gameplay style, on eerie maps with a brilliant retro feel to them.
One of the best things about this game is the genuine challenge that it presents. Naturally, roguelike games offer up a unique challenge in the form of random generation and a lack of savepoints. Into The Breach also offers challenges in the form of intriguing gameplay, with a time travel element included when fighting against opponents.
Into The Breach has some fantastic visual elements, too. Each map has a vibrant, pixelated set and there's environments of every type. You play through a cyberpunk, tech-themed world and a winter hellscape, to name a few.
This is slightly more of an action strategy game but it still falls into the board games category. I'd recommend checking it out, especially if you're a sci-fi fan.
Talisman
The fictional world that Talisman offers is lively, whimsical and slightly unbalanced- as all good fantasy worlds should be, in my opinion.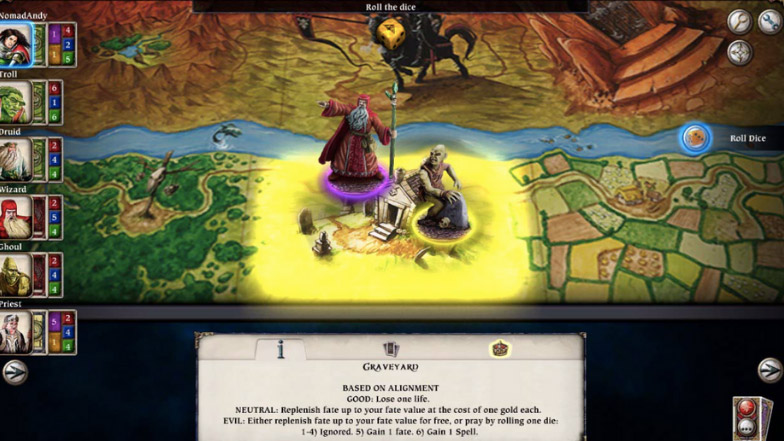 The general premise of the game is that you are after a revered artefact ( the Crown of Command) and you're on a quest to find it. It involves a character building aspect, similar to how Dungeons and Dragons characters level up, and brilliant fantasy aspects like slaying dragons and fighting in epic battles.
Talisman is a port of a classic game, and it offers both tradtional and 'hot seat' gameplay styles, where the Switch is passed from player to player. This is a long game, typically, so it's not the right one for you if you're looking for a quick board game to play after work. There's also a heap of paid DLC to work through, too.
There's a decent amount of luck associated with winning Talisman. Most Talisman players enjoy battling against this factor, and it's something that you'll see a lot of with the physical game, too. If the dice don't roll in your favour, you'll struggle to win.
Talisman is a brilliant pick for experienced gamers who are looking for the perfect Nintendo Switch board game port to keep them occupied. It's immersive, well-written and offers plenty of value for money in the long term.
Armello
Put simply, this game is genius.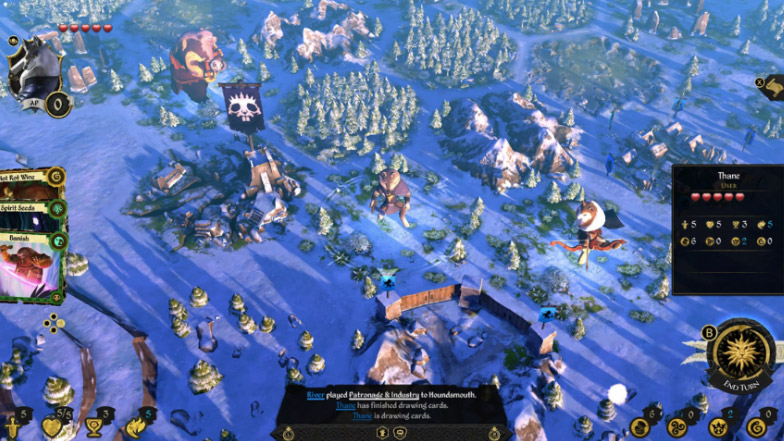 Armello takes multiple aspects of tabletop games (like throwing dice, building card decks and meeting lively characters who give you quests) and combines them into one package.
The premise of Armello is that you're aiming to save (or kill) the King, who has been infected by a scary disease called The Rot. It's a typical fantasy game with monsters, spirits and fancy swords, and the unique gameplay style simply elevates it.
There are tons of cards up for grabs in Armello, and games can quickly get quite complex. This may not be the simplest board game port on the market, but it does offer up some genuine challenge for existing fans of this genre. If you're looking to sink some time into a title, Armello has plenty to offer you.
It is important to note that local multiplayer does not feature in this game. This is a shame as many Nintendo Switch board games are picked up by gamers looking for this exact feature, but the other game modes do work well. If you're a board game fan looking for a solo adventure or to explore other play styles, do make sure to take a look at Armello today.
Cluedo
I couldn't write an article about the best board games on Nintendo Switch in good faith without featuring a port of this absolute classic.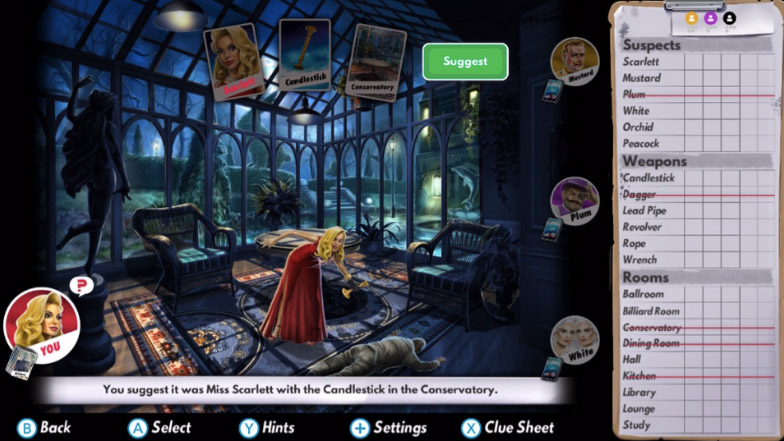 Cluedo is a household name for board game fans, and this option is a solid addition to any gamer's library. It's faithful to the original game, and offers great solo play or online multiplayer options for people to work through.
If you've not played Cluedo before, it's a stylish whodunnit that requires you to get to the bottom of a murder mystery. There are infamous characters with matching murder weapons and an intriguing storyline to unpack. The game offers different location themes and maps to explore, so there's plenty of gameplay to enjoy.
There's nothing particularly groundbreaking about this port of Cluedo, as it does exactly what it says on the tin. It's very faithful to the original game, and offers a board game experience that's suitable for both younger players and experienced gamers alike.
If you're searching for a classic board game experience, this is the ideal pick for you.
Evolution
Out of all the Nintendo Switch board game options on the market, Evolution is one of the titles that has the most gameplay to offer right now.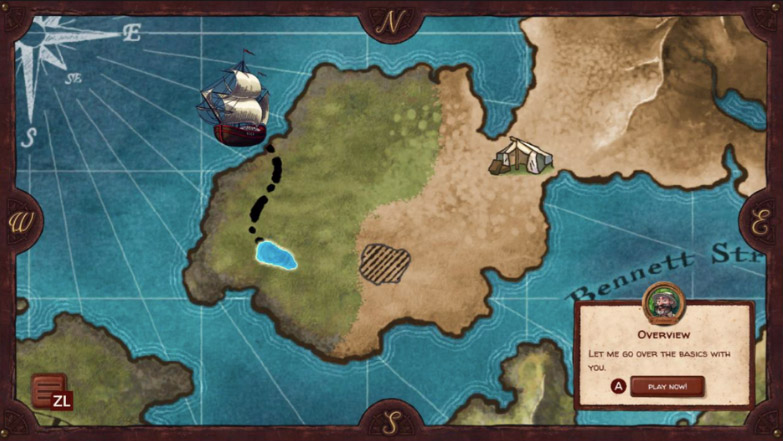 This game is brilliantly complex, and ideal for experienced board game fans. The game itself is based around the idea of evolution and survival, with players using multiple cards to create new species of animals and competing for food tokens around a watering hole. Each player must adapt to the environment, obtain food and increase their animal's population size.
Interestingly, this game was originally created as an educational tool for students. You can see these origins when reviewing the game's content, as it's rich and full of detail about each type of animal or evolutionary advantage.
This game has charming visuals and a great soundtrack, which makes for an enjoyable gaming experience. It's worth noting that there are still a few bugs and technical issues in this game which can hinder your experience, as noted by other online reviews.
If you're willing to overlook a few technical quirks, this game is a treat and worth exploring, especially if you're a fan of the original board game that it's based on.
Dungeon Encounters
This title is an RPG dressed up as a board game, and it's a delight to play.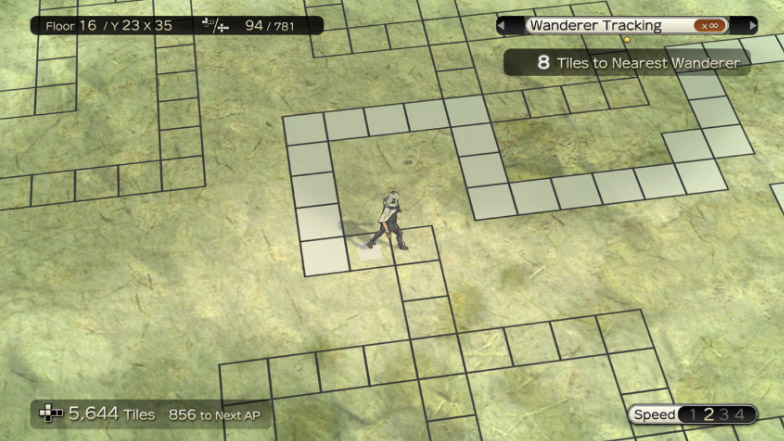 Dungeon Encounters is a deceptively simple game, with the general story premise being that a labyrinth has appeared in a town and that it's your job to assemble a party to explore it. The map is beautifully bare bones, and the gameplay is too.
It's a masterful example of how less can be more.
Dungeon Encounters places a lot of emphasis on progression, showing from an early point on how one HP can make the difference between life or death. There's a lot of game to play through, and your stats will scale appropriately to help your attacks feel even more powerful. It's a very satisfying game to play through, that's for sure.
While this may not be a traditional board game or a port of a classic board game, I firmly believe it belongs in this list for the sheer entertainment value and relevant playstyle. It's one of my favourites in this list, and I see any board game lover having a blast with it.
Clubhouse Games: 51 Worldwide Classics
Compilation games can typically be a little hit or miss, but this title is an absolute gem.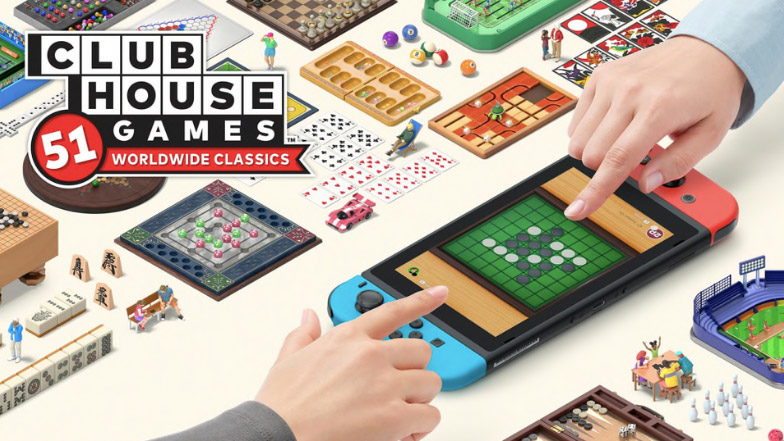 This anthology of classic board games, arcade games and tabletop games is a brilliant addition to make to your Nintendo Switch library. It's simple and laidback, but offers an immense amount of value for money.
Whether you want to play something like Ludo or challenge a loved one to checkers, this game has got you covered. It offers an immense selection of games, covering very traditional titles and more modern additions, too. Generally speaking, they're all pleasant to play and work well in both solo and group play modes.
There's some surprisingly smart group play additions in this game anthology. You can choose to play a game in mosaic mode, which involves laying out multiple Nintendo Switches to make up one big game board that every player can play on. It's visually interesting, and makes for a fun gaming experience with friends, too.
While this certainly isn't a pick for people who are looking for intense, narrative-driven games, it's the perfect buy for traditional board game fans or those who are looking for something to play with the family on a laidback Sunday afternoon.
Chess Ultra
Classic board games are always good fun, and it doesn't get more classic than chess. This soothing, well-made digital version of the iconic board game is a must-have if you're interested in padding out your Nintendo Switch library this year.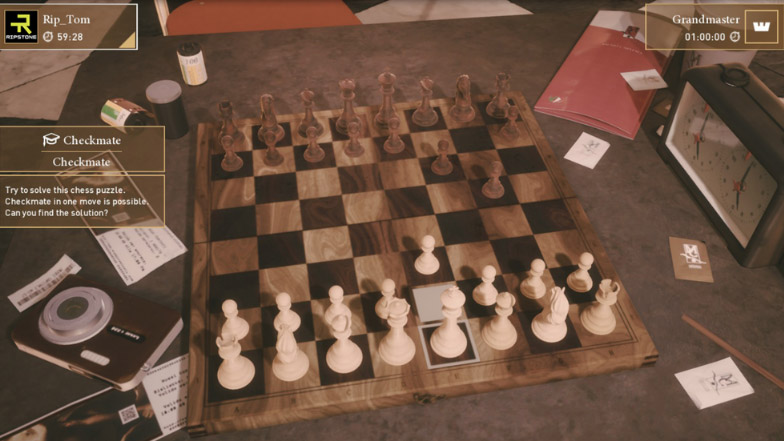 The main thing that I want to highlight about this game is that it plays well. Simple games that have bad controls are an absolute nightmare, so it's a relief to see that Chess Ultra is smooth and has clearly been put together with some thought. It helps that it's a visually appealing game with a chilled soundtrack, too.
There's a lot more content in this game than you might expect, at first. You can play against the AI on multiple difficulty levels, there's over 80 challenges to beat, historical-themed games that aim to educate, tutorials for beginners and co-op gameplay options, too. Some of the multiplayer options are a little clunky, but the game itself plays like a dream.
I appreciate the level of attention to detail that went into this game too, especially with elements like the timer system. You can use multiple timers in your games, ranging from the classic 45 minute timer used in actual tournaments to the Blitz timer, with 5 minutes each.
Overall, Chess Ultra is a well-made and enjoyable game that's suitable for all skill levels.
Eight-Minute Empire
For gamers who enjoy strategy games but dislike long, time-consuming titles, Eight Minute Empire is one of the best board games on Nintendo Switch out there.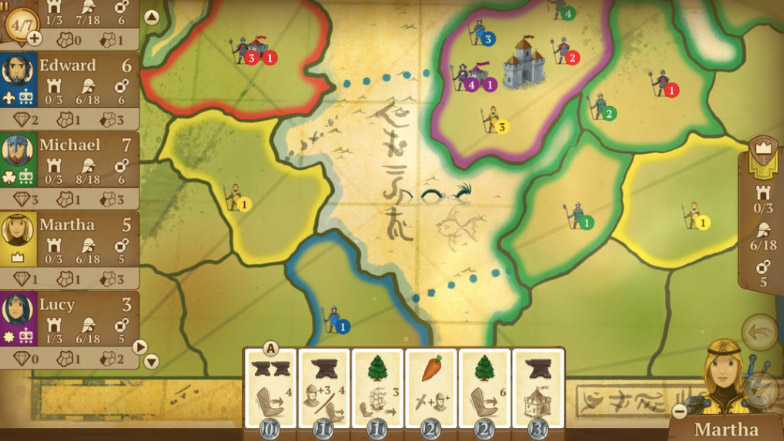 This game takes the traditional 'questing and conquering lands' narrative from popular tabletop board games and condenses it into quick, easygoing sessions. It's a strategy game that involves deck building, deploying troops and managing resources.
Eight-Minute Empire offers up a visually pleasing gaming experience, with simple controls and a pleasant art style. It's got plenty of replay value, with 7 maps and different rule variations. You can play against the CPU, with friends or even online against other players. This is a game that has plenty to offer for players looking for a quick strategy game fix.
I think it's great to see quicker, simpler games like Eight-Minute Empire making their way into the world of board games and strategy titles. Longer games can be fun for some players, but can make enjoyable themes and gameplay styles a slog for others.
Generally speaking, Eight-Minute Empire is a fantastic title to check out on the Nintendo Switch this year. It's easy to get into, and perfect for all experience levels.