Playing sports is a brilliant way to let off steam and connect with friends — or even rivals. Sometimes it's nicer to play them from the comfort of your own couch, though, and there's plenty of brilliant sports games on the market right now.
If you're on the hunt for an adrenaline fuelled soccer game, a chilled out golf game or a silly fantasy sports game, you've come to the right place.
I've handpicked 11 of the best sports games on Nintendo Switch right now, covering everything from major industry names to the brightest upcoming titles.
Infinite Golf 2
Infinite Golf 2 is a stellar example of a modern sports game, and it's one of my personal favorite games on this list. It's stylish, sleek and incredibly simple.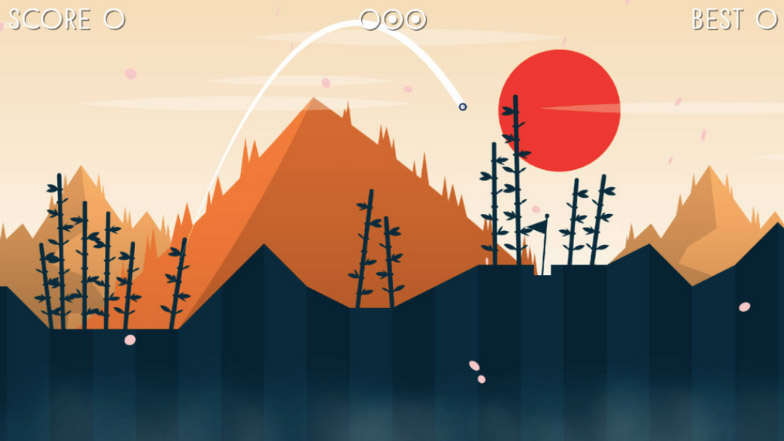 There's no overarching story or narrative that controls this game, which is surprisingly refreshing. This game is a simple, aesthetically pleasing golfing experience, with 4 unique gameplay experiences. You can play solo games, time attack games, arcade style games and even multiplayer games, too. 
I'm a massive fan of the beautiful 2D gaming experience that this golf game presents. It's combined with masterful ASMR-styled sound effects and a divine soundtrack. This is an incredibly calming game to play, and it's a pleasant contrast to the high energy, fast paced games that dominate the Nintendo Switch eShop on most occasions.
If you're on the hunt for a chilled, interesting gaming experience that still offers plenty of challenges during play, this is the perfect pick for you.
Mario Tennis Aces
This installation in the Mario universe makes for a fun, fast paced experience with an arcade theme to it. It's a great pick if you want something to play with friends and family over the weekend, and it has a decent single player option too.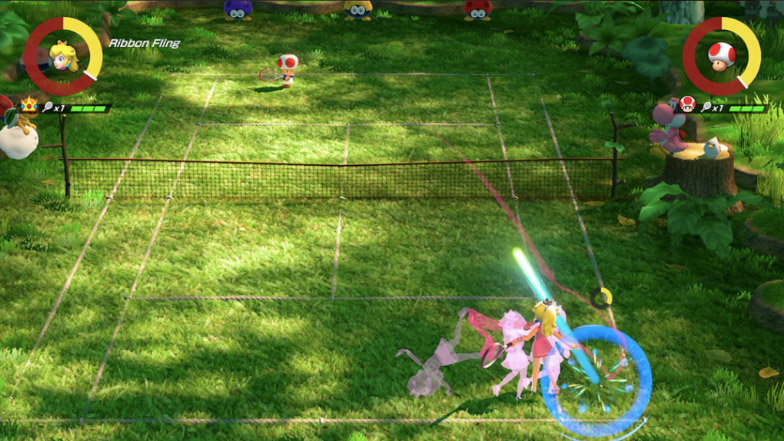 I want to emphasize how great this game is for multiplayer experiences.
While the single player adventure mode can be fun, it's fair to say that it runs out of steam after a while. The tournament mode is enjoyable in the short term too, but critics online have pointed out that it's more of a grind than necessary for a family oriented game.
Playing online matches or doubles matches with friends is very enjoyable, as there are plenty of customisation options to explore. You can mess around with tools like portal mirrors to completely change the game, and play on maps with snow coated trains and angry passengers to contend with.
Mario Tennis Aces is a great example of a sports game on Nintendo Switch that's ideal for laidback group sessions. While the game admittedly has some quirks, it plays very well for the most part and offers plenty of interesting content to swing at.
Descenders
Descenders was originally released on PC, and went through a few visual changes to make it one of the best sports games on Switch. The end result is an extreme downhill freeriding game with interesting maps, decent mechanics and plenty to experience.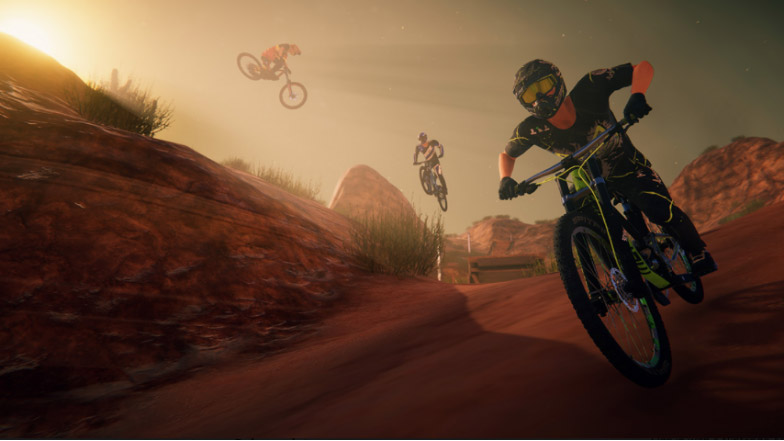 The premise of Descenders is simple, but it's an impactful game. You ride across multiple maps, heading downhill and battling obstacles while trying to pull off cool tricks and jumps. You unlock each new map by pulling off a huge jump that's somewhat reminiscent of the early Jackass films. Pretty cool. 
Something that really stands out to me with this game is the freedom of choice that it presents. You're able to tackle each map however you see fit, with no restrictions on your speed or how you deal with different obstacles. There's even shortcuts and boosts, too.
Descenders is a delight to play solo, but it works brilliantly as a multiplayer game too. There's online leaderboards to contend with, and also the ability to customize your own tracks.
The randomly generated tracks in regular play are good fun and keep you on your toes. Procedurally generated environments are fascinating to play through, and definitely add to the replayability value for this sporty title.
Tennis 1920s
The 1920s is not an historical period that you often see in the collection of sports games on Nintendo Switch, but it works weirdly well with this game.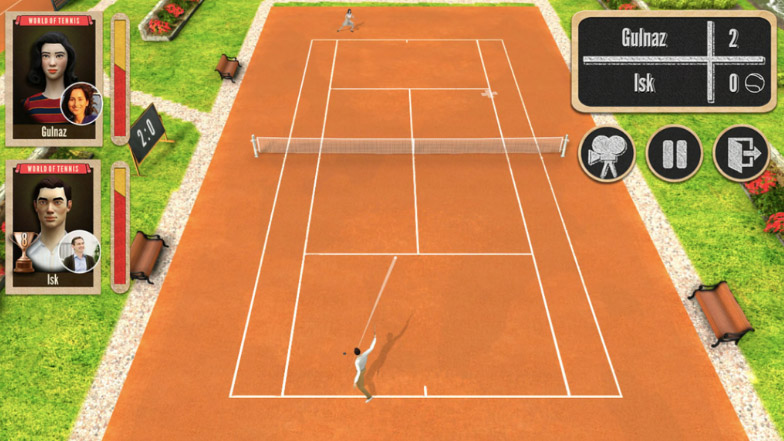 Tennis 1920s is a free-to-play tennis game with a historical touch, offering simple yet whimsical graphics and a basic tennis tournament style of play. It's certainly not the glitziest tennis game on the market, but it has a great character building play structure that invites you to develop your skills and boost your statistics.
While the controls are admittedly not the smoothest in the world, this game does play well as a whole (especially considering that it's a free-to-play port of an existing title) and is worth checking out for solo sports fans.
Currently, there's no multiplayer options available, but it offers plenty of content for individuals to try out. If you find yourself really getting into this game, it's worth noting that there are extra bits of paid DLC that can add extra game styles and full matches. The free version allows you to play tie-break matches, which are still fun.
I'd certainly suggest taking a peek at this game. After all, it's free, plays well and offers plenty for solo players to do. It might not be the next award winning game for graphics or creative gameplay mechanics, but it's a solid title and piqued my interest.
Super Mega Baseball 3
Don't let the oddly cheery title put you off, this game is a diamond.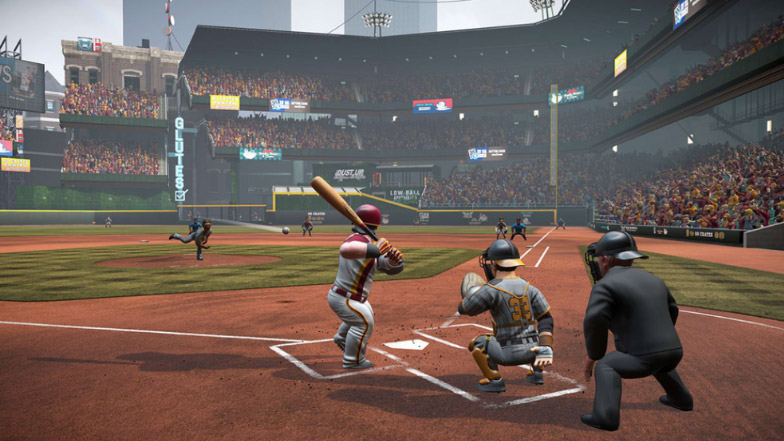 If you're a fan of old-school baseball games with an arcade feel, Super Mega Baseball 3 is going to be one of the best sports games on Nintendo Switch for you to get your hands on right now. It's good fun to play, has oddly charming graphics and just the right level of complexity to keep you playing for hours.
In comparison to other more refined baseball games on the eShop, this is a fairly paired back game. That doesn't mean that it lacks depth or substance, though: there's enough baseball realism packed into this game to keep even the most experienced of players entertained.
Something that I'm a huge fan of when it comes to this game is the use of minigames to blend real baseball mechanics together. There are lots of moving parts with Super Mega Baseball 3, including everything from sports nutrition to team management, but the game still feels well put together and seamless.
Super Mega Baseball 3 manages to blend a humorous, cartoonish style with realistic physics and entertaining game modes. It's arguably one of the best sports games on the eShop.
Lonely Mountains: Downhill
There's a handful of spectacular biking games available for modern games, but Lonely Mountains: Downhill is simply one of the best choices.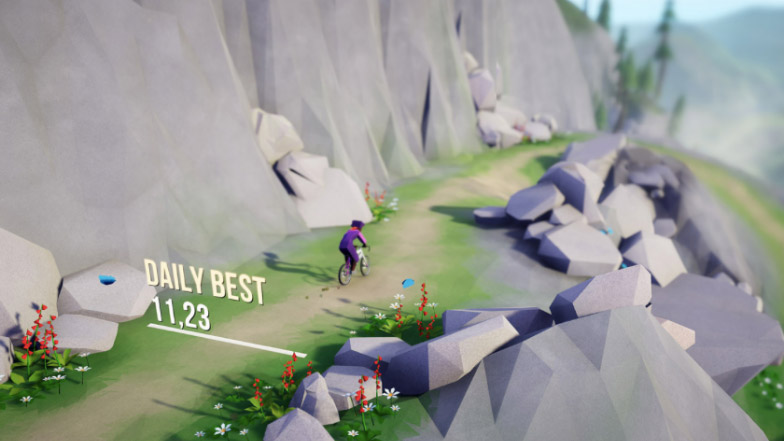 There's a pleasant duality to this game. It can be laidback and peaceful, with glorious scenes of nature zipping by you as streams babble in the distance. It can also be fast-paced and exhilarating, with heartstopping jumps and downhill tracks, complete with the sounds of crunching bone and metal if you crash.
For a simple downhill game, it's an absolute delight to play.
The controls for this game are ridiculously cool. They're very similar to being on an actual bike, or as similar as they can be for a video game. It makes for an incredibly immersive experience, especially with the brilliant soundtrack.
It is important to note that this game does suffer from some performance issues, with some online reviewers pointing out that the game can jump around or pause for a second in the middle of a run. This is frustrating of course, but other than these issues, the game plays well and has plenty to offer.
Behold The Kickmen
Soccer games made by non-soccer fans are hard to come by.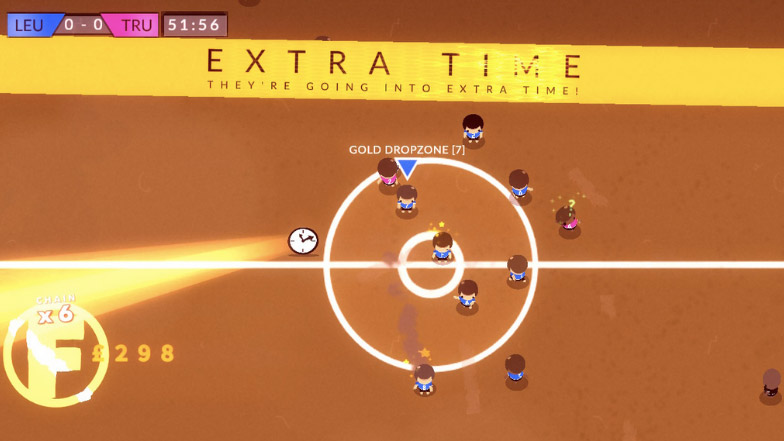 Behold The Kickmen is a funny game made by a designer who readily admits that he knows nothing about soccer. It's lighthearted and silly, and a perfect budget-friendly pick if you're looking for something new to add to your sports game collection.
I love how utterly weird the storyline for this game is. You play as an up and coming soccer player trying to win the World Cup and uncover the story behind how their father (another soccer player) died. The general vibe for this game is silly, and it pokes fun at soccer a lot.
Putting the silly story and fun graphics aside for a moment, it's important to note that this game plays very well too. It's a little clunky in places, but the story mode is great fun and the controls make sense, too.
All in all, Behold The Kickmen is a perfectly silly game with a surprisingly good user experience. It's unique and comes from a POV that's not often seen when looking at the selection of sports games on Nintendo Switch.
Windjammers 2
While this may be slightly stretching the definition of 'sports game', I couldn't leave it off this list. Windjammers 2 is a delightfully retro game that offers an arcade-style game that's a hybrid between extremely competitive tennis and air hockey.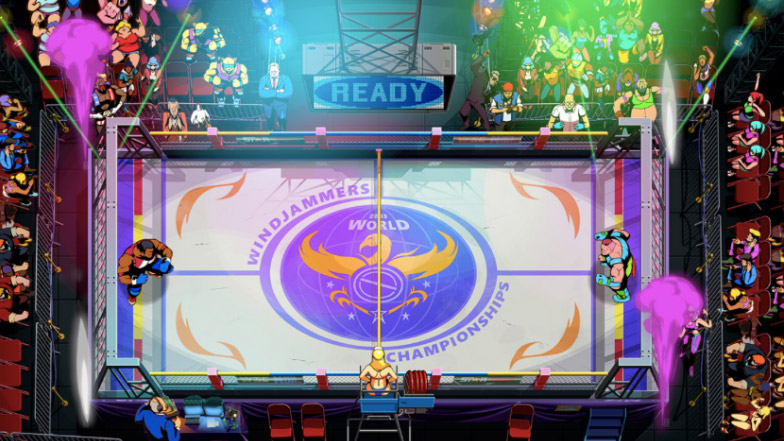 One of the best things about this game is how simple it is. The top-down, 2 D style of play is subtle but effective, with some online reviewers comparing it to the ultimate classic, Pong. This addition to the Windjammers franchise adds perfectly to the first game (which is also worth playing) and offers up a great user experience.
There's plenty of new additions to make this game appealing for experienced Windjammers players, in the form of new maps and brand new characters. Each character has a wicked special ability, and each map can completely change the nature of a match. I'm a big fan of the weird arcade stage where each point's value can change per goal scored.
Windjammers 2 is a fun, stylish and retro addition to the eShop. While it may not be the most technical sports game out there, it's certainly fun and will keep you hooked for hours.
Tony Hawk's Pro Skater 1+2
Paying homage to one of the biggest names in skating to date, this Nintendo Switch port of the duo of fan favorite skating titles is an absolute delight to play through.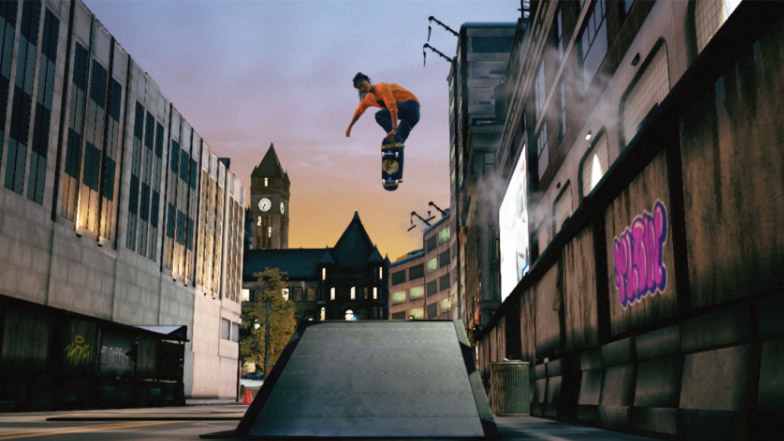 It offers just the right level of challenge to appeal to experienced players, but it's perfectly accessible for those who've never played a skating game before. The game picks up speed nicely, starting with a laidback tutorial series and progressing through various challenges, tournaments and competitions.
There's a lot of content to sink your teeth into with this game (which is a relief, as it's technically 2 games in 1) and it'll keep you busy for a good while. The game plays well, and it's clear that the developers put a lot of thought into this title.
The two games combine together nicely, with a hub that unifies them both. While some new players may feel overwhelmed by playing a double remake of a classic title with heaps of content, this game has set everything up to make sure that everything is introduced in bits and pieces, making for a smooth user experience.
I'm a big fan of this game, and I'm glad to see it on Nintendo Switch. If you've ever found skating interesting, definitely check this title out today.
Motorsport Manager
Hunting for a genuinely challenging racing game? You've found it. Motorsport Manager is a lot of fun, and it's clearly targeted at experienced players who love playing sports management games, such as Football Manager, instead of sports simulation games.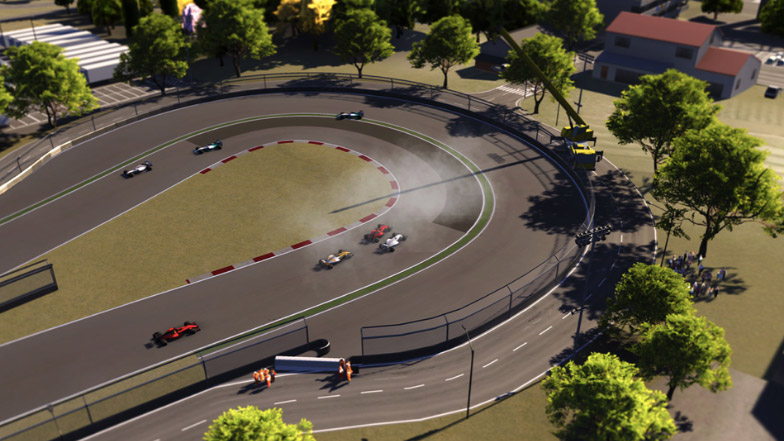 Originally a mobile game, this is a smooth and stylish port that makes great use of the Nintendo Switch and its functions. The game plays well, and has a surprising amount of depth to it. Whereas some motorsport management games are just 'select your team and go', this game makes you carefully consider every aspect of being a great manager.
The attention to detail with this management sim is truly impressive. You can track almost everything during a race, right down to the weather. You'll need to keep an eye on fuel consumption and consider which parts to spend resources on, all while managing your HQ.
If you're a fan of other sports management games, this is a title you need to add to your library today. It's delightfully technical and offers a fully immersive experience. It's a lot more satisfying to play than other mobile game ports in the sports niche, and offers up a whole lot of content to keep you occupied.
ACA Neo Geo Big Tournament Golf
When it comes to arcade style sports games on Nintendo Switch, Big Tournament Golf is one of the best ones to add to your library. It's surprisingly fast-paced for a golf game, and comes with a beautifully retro graphic style.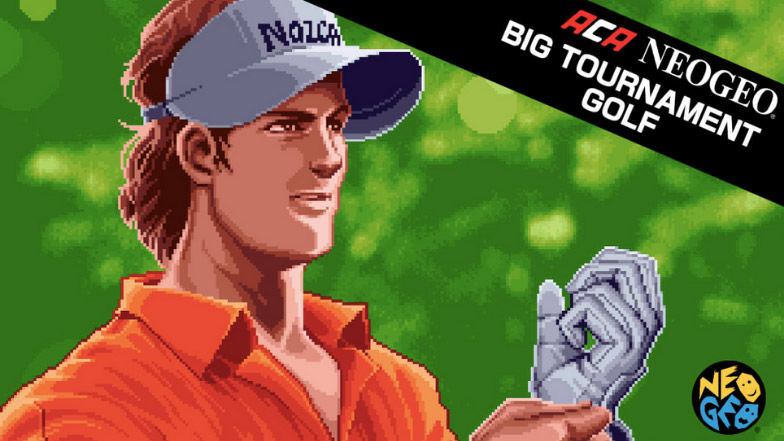 This game is infinitely simple, as all good arcade games tend to be. The controls are very easy to pick up, and there isn't too much of an overarching story to follow through. It may not be a game that's suitable for long play sessions, but it offers plenty of fun for short games or competing against your friends.
Despite the simple controls and set-up, this game does offer a nice difficulty level to keep you occupied. Playing and playing well are two very different things in Big Tournament Golf, with a level of finesse being required to beat each stage.
I couldn't write this piece up without mentioning the graphics, either. I'm a sucker for games with an old-school feel, and Big Tournament Golf has captured a retro vibe with a level of sophistication that's hard to see regularly even to this day.