Anime games on Switch don't see as much love as they should. Here, we'll be taking a look at 15 of the best anime games on Switch that you can play right now.
Most anime video games are series tie-ins, and while a few of these appear on this list, there are also a few original IPs that are worth mentioning as well.
Whether you enjoy anime-style characters, homages to your favorite series, or a typical Japanese backdrop, there's definitely a game here to satisfy your tastes.
Let's get started!
15. My Hero One's Justice
My Hero One's Justice is a one-on-one fighter with flashy visuals and an almost one-to-one art style when compared to the anime.
This game is an arena fighter, meaning not only will you be doing battle on the ground but on the sides of buildings and other terrains as well.
My Hero Academia is one of the most popular anime of recent years, and it was only a matter of time before it would make the transition into a fighting game. After all, when it comes to Shounen anime, fighting games make for a great fit.
However, if we compare this title to other great fighting games such as Dragon Ball FighterZ or Naruto Ultimate Ninja Storm, the combat in My Hero One's Justice falls a little flat.
This game is great for fans of the anime and those not looking for a very mechanically intense fighting game.
14. Attack on Titan 2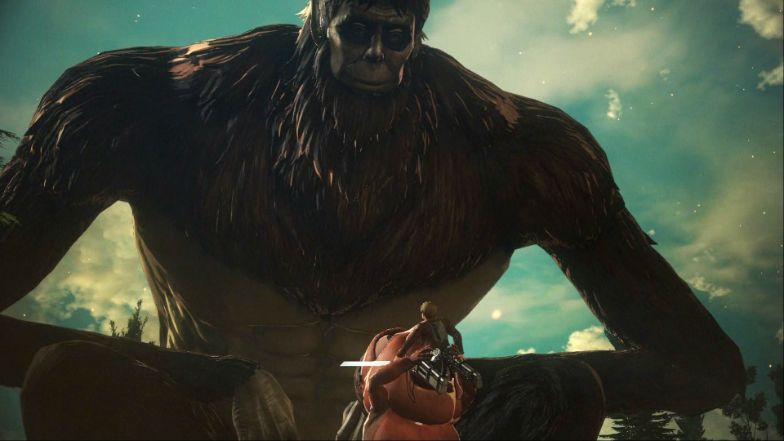 Spider-Man games revolutionized the art of web-swinging gameplay. While Attack on Titan doesn't surpass these titles, it certainly tries its best to create a fun and free-flowing Omni-Directional Mobility Gear system that allows you to take down Titans from whichever direction you choose.
The game features a variety of missions, including defending set locations, escorting civilians to safety, and, of course, slaying a horde of Titans!
The only downside to this game is that a lot of the content from the original 2016 release is here as well. Especially when it comes to the story, the first ten hours or so cover a lot of what was found in the original game.
Furthermore, now that Attack on Titan is on its Fourth Season, fans that have watched the show might not be interested in going so far back.
Still, slaying Titans has never been more enjoyable in an interactive space, and we have high hopes for future installments in this franchise.
13. One Piece Pirate Warriors 4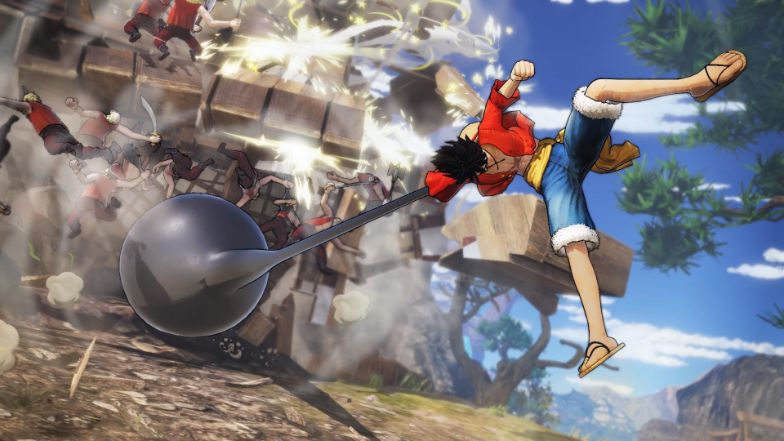 One Piece Pirate Warriors 4 is a hack-and-slash romp that takes players through the many arcs of Monkey D. Luffy and the Strawhat crew.
With over 1000 episodes and counting, needless to say, a lot of the story is omitted in this game. That being said, players can experience the entire story from Luffy's journey's outset all the way to the most recent and still ongoing adventure in Wano.
There isn't much else to say about One Piece Pirate Warriors 4, simply because it does its job at being a One Piece fighter so effortlessly. One Piece as a serious is so easily digestible, and the game is no different!
12. Valkyria Chronicles 4
Valkyria Chronicles 4 is an odd beast. In an alternate and more fantastical reimagining of World War 2, players will do battle through a mix of turn-based and real-time combat.
Furthermore, third-person shooter elements are also found in this title, making for an interesting gameplay cocktail, to say the least.
This might turn some people off at first glance, but considering this is the fourth entry in the series, it must be doing something right!
There are tons of diverse and bustling maps to play on in Valkyria Chronicles 4. Several of these will test your decision-making and require players to plan their next few moves in advance to gain an advantage.
While a different take on the anime game genre, this is one of the most innovative anime games ever to be released on Nintendo Switch.
11. Digimon Story: Cyber Sleuth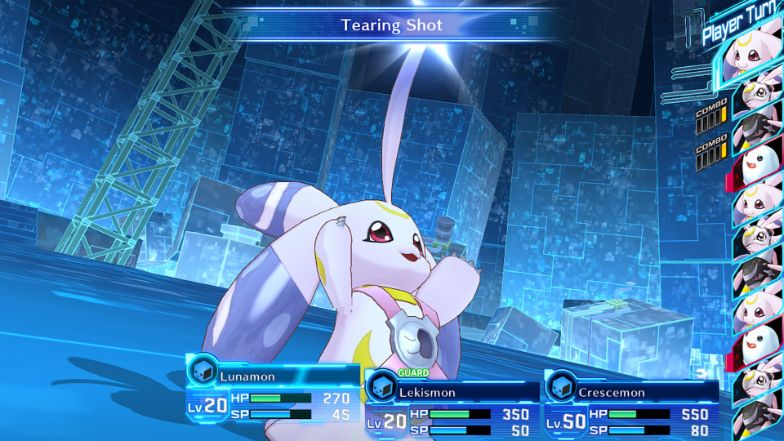 Digimon Story: Cyber Sleuth brings tactical turn-based combat to the Digital World. Players will battle alongside their partner Digimon while traveling through various unique settings.
The game features a fully fleshed-out and voice-acted story, told via cutscenes in between gameplay.
All your favorite Digimon can be found here, and it's up to you to devise strategies, manage resources, and execute combos on your path to solving an array of cyber crimes committed in the Digital World.
10. Demon Slayer: Hinokami Chronicles
Made by the same development team responsible for the Naruto Ultimate Ninja Storm franchise, Hinokami Chronicles builds upon the strong foundation found in those titles.
The combat has been streamlined, taking the best from Ultimate Ninja Storm while also incorporating new mechanics to keep things fresh.
The only downside to this title is the lack of characters in its current state. As the anime progresses, future installments will likely have a lot more content. Additionally, the story mode is a little lackluster compared to the sprawling Ultimate Ninja Storm adventures. But, for the first entry in a new fighting series, the combat is exciting and layered enough to keep players coming back for more.
9. NEO: The World Ends With You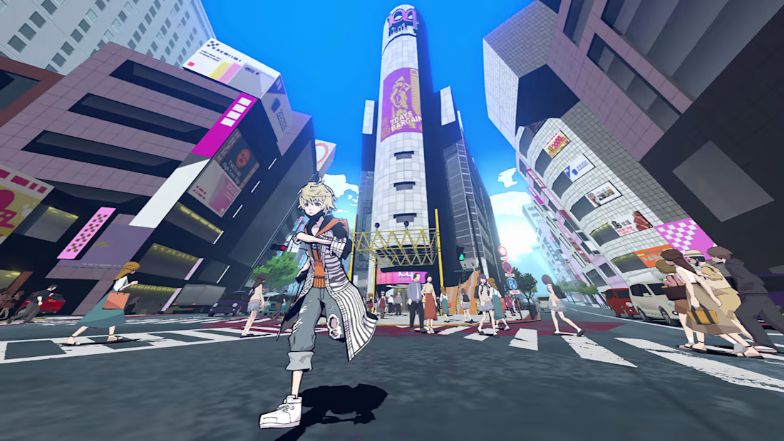 The World Ends With You is the definition of a cult classic. Fans had been clambering for a sequel to the original 2007 DS title for over a decade. Then, in 2021, Nintendo released Neo: The World Ends With You to a great reception.
The game features a charming anime and comic book art style and gameplay that is easy to pick up but tough to master. By equipping your characters with different items, their in-game abilities will change. From melee to ranged to elemental blasts, there's something here to satisfy every play style.
Some argue that this sequel did not live up to the hype and falls flat when compared to the original. However, for a title released more than a decade later on completely different hardware, it would have been tough to meet such high expectations. All in all, this is a decent sequel that is more than worth your time.
8. Pokémon Legends: Arceus
Some people might not consider Legends: Arceus an anime game, but we beg to differ. Although Pokémon is a game first and an anime second, no one can deny the huge popularity of the Pokémon anime series and its influence over several of the mainline titles. 
Pokémon Yellow is an entire homage to Ash's original Kanto adventure, Pikachu's popularity has resulted in every subsequent generation having an electric-type rodent, and Gary Oak managed to find his way into the Let's Go games.
With Legends: Arceus being set in Feudal Japan, those looking for a typical Japanese aesthetic will not be disappointed with this title.
While most Pokémon games never express an anime style all that much, Legends: Arceus' art style is captivating to watch. Traditional brush strokes are used for flavor text and attacks, while lots of new Hisuian Pokémon take inspiration from Japanese Yokai.
Pokémon games are often panned for their easy difficulty, but things are improved here.
Legends: Arceus is a refreshing departure from the other mainline Pokémon titles on Nintendo Switch and will satisfy anime lovers and Pokémon fans alike!
7. Astral Chain
When it comes to sci-fi, mechanized, outer space anime epics, none does it quite as well as Astral Chain.
The main gameplay mechanic of Astral Chain requires players to control not only the protagonist but a robotic companion as well.
At the same time!
This might sound daunting at first, but the superb gameplay of Astral Chain never makes this aspect feel like a chore. In fact, as you progress through the title, it becomes incredibly rewarding to string combos together alongside your robot for maximum damage.
Astral Chain, as a Switch exclusive, is a strange yet welcome entry into the catalog of anime games for the console. Instead of more series tie-ins, it would be great to see more original anime-related IPs developed for the system.
If Astral Chain is the first step on the road to more anime games for the Nintendo Switch, then this was quite a large step indeed.
6. Persona 5 Strikers
Everyone and their Yoshi seem to be getting a Dynasty Warriors spinoff nowadays. First, we had Hyrule Warriors, then we had Fire Emblem Warriors, and now we have Persona 5 Strikers.
However, The old adage 'if it ain't broke, don't fix it,' is in full effect when it comes to Persona 5 Strikers.
This game is just as fun as the other "Warriors" Nintendo Switch titles and provides high-octane, fast-paced, hack-and-slash action!
Moreover, lots of the mechanics found in the original Persona 5 RPG have been repurposed or reutilized in Persona 5 Strikers making the gameplay even more fun!
5. Fire Emblem Three Houses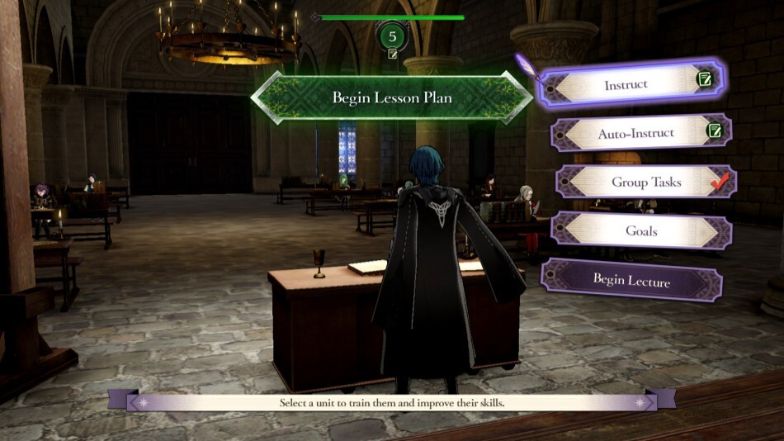 Fire Emblem, as a series, is not based on any anime. However, ever since Fire Emblem Awakening, the franchise has been leaning more and more into the anime aesthetic. These include things like:
Anime cutscenes
Visual novel dating simulator elements
Updated anime art style
Tie-ins with other anime-style IPs (i.e. Dragalia Lost)
Fire Emblem Three Houses builds on every story and gameplay mechanic that came before it to create one of the most cohesive and gripping games in recent memory.
More characters, more stories, more missions, and more of everything you know and love about the new generation of Fire Emblem is found in this title. If you love anime RPGs with diverse ensemble casts, Fire Emblem Three Houses is the game for you!
4. Steins;Gate Elite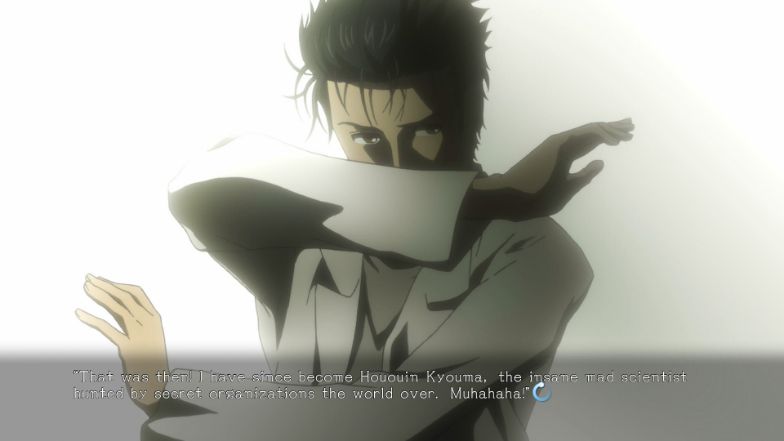 Steins;Gate Elite is a visual novel. For those unaware, visual novels are more like interactive movies as opposed to traditional video games.
In visual novels, the choice you make as a player will directly influence the outcome of the story.
If you're still on the fence about investing your time into a visual novel, there is no better entry than Steins;Gate. Widely considered to be one of the best, if not the best, visual novels of all time, Steins;Gate blends a compelling narrative, unique characters, and crazy plot twists.
Anime viewers will already know how addictive Steins;Gate can be but might want to see the full story as told in its original state. Newcomers, on the other hand, will get to experience the wonder of this time-traveling sci-fi epic for the first time!
3. Dragon Ball FighterZ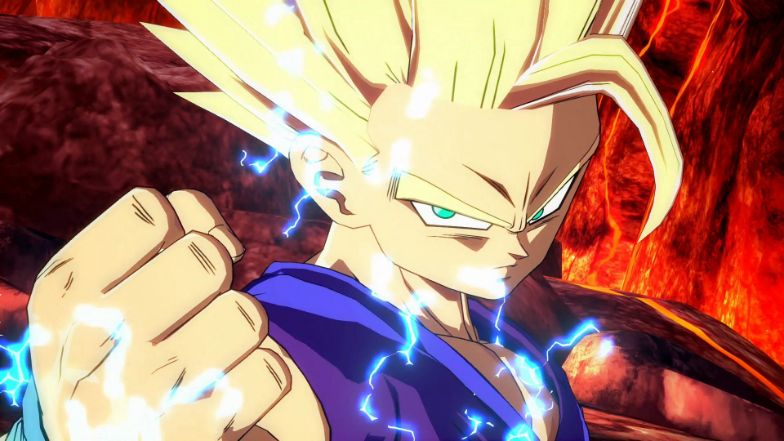 One of the most influential fighting games of recent times, Dragon Ball FighterZ succeeds as both a casual timesink and a competitive Esport.
It isn't too surprising to come across Dragon Ball FighterZ on any list of the best fighting games, and the Nintendo Switch is no exception.
Fans of Dragon Ball or anime, in general, will be blown away by the stunning presentation of this game. The art style alone is so unique and dynamic that it warrants at least one play-through regardless of your feelings towards DBZ in general.
Those who choose to stick around and master the combat system will be rewarded with a highly deep and complex system. The Dragon Ball FighterZ community is still going strong, and the game remains a core member of the EVO fighting tournament lineup.
2. Naruto Ultimate Ninja Storm Road to Boruto
Naruto Ultimate Ninja Storm, as a series, is criminally underrated when it comes to fighting games. Super Smash Brothers are widely considered the best fighting game on the Nintendo Switch. However, those looking for an anime fighter can't go far wrong with Ultimate Ninja Storm.
Unlike other anime fighters such as Guilty Gear or Dragon Ball FighterZ, Ultimate Ninja Storm is a lot more accessible to newcomers. You don't need to learn tons of combos to have a good time, but the depth is there for those looking to master the combat system.
Furthermore, the story mode leads players through the lengthy Naruto storyline. If you aren't interested in watching 500+ episodes of the series, the game does an ample job of giving you the cliff notes.
1. Ni no Kuni: Wrath of the White Witch / Ni no Kuni II: Revenant Kingdom
Heavily inspired by the Studio Ghibli catalog of movies, Ni no Kuni creates a vibrant and magical world for players to explore.
All your favorite traditional JRPG elements are found in this game, with a unique combat system. The battles utilize strong attacks, light attacks, ranged attacks, blocks, and even a dodge roll. Chaotic and action-heavy fights are always on the agenda in Ni no Kuni.
That being said, arguably the main draw for this title is its clear connections with the Studio Ghibli franchise. The differences in art style between Ni no Kuni and Studio Ghibli are almost unrecognizable, and several fan-favorite Ghibli characters have been redesigned for the world of Ni no Kuni in some shape or form.
Ni no Kuni is a must play for any Studio Ghibli fan.