The 8 Best Otome Games on Switch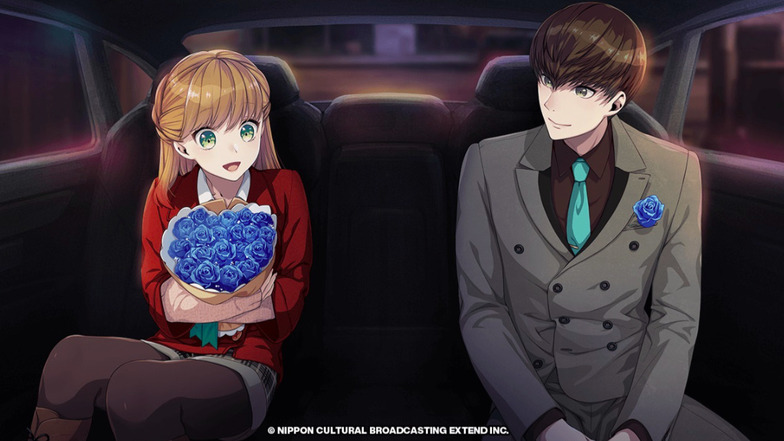 Image credit: Nippon Cultural Broadcasting Extend Inc.
Otome games, also known as maiden games, are romantic games that center around a protagonist finding love. They're hugely popular in Japan, attracting mostly female teenagers because of their light-hearted characters and upbeat themes.
Otome games are visually alluring, displaying a unique and distinct vibrant anime art style that captures the genre's romantic escapades. To top it all off, the games often feature some incredible voice acting performance, adding to the whimsy of the genre.
Furthermore, most games in this style are very story-focused with engaging plot lines. The genre sets players in certain situations where they must pick dialogues to decide which conclusion they want to achieve.
As of today, there are a ton of Otome games out in the market, but none of them outclass the entries in this list in terms of originality and premise. Moreover, the games in this list will take you through a variety of settings and unique sub-genres.
That being said, here are the 8 best Otome games on Switch to get your hands on today.
Dairoku: Agents of Sakuratani
Many visual novels are set in a realistic, modern setting. However, Dairoku: Agents of Sakuratani sends players into a historical fantasy extravaganza. This game is packed full of narrative and follows a rich storyline to keep players compelled throughout.
The story starts with Shino Akitsu, a gifted young girl that has the ability to see spirits from a very young age. She ends up working for the government at the Dairoku, where she is tasked to monitor the residents of the interdimensional world called Sakuratani.
As an Otome, the game's visual design matches up with its premise, allowing players to enjoy the beautiful background and character designs. Also, the clean and well-delivered voice acting truly brings life to the character's minimal movements.
Furthermore, the game's storytelling style allows players to pick which endings they want to pursue. Each plot line has been designed with three separate endings; bad, regular, and the best outcome for the protagonist's love life.
Overall, if you're trying to pick an Otome game for the weekend, then Dairoku is the best choice for that. It's one of the best Otome games on Switch for fans of story-rich, immersive worlds and charming characters.
Bustafellows
Bustafellows takes a different route in the romance genre, taking players on an emotional thrill ride with suspenseful elements. Furthermore, this Otome game revolves around criminals and corrupt officials, changing the typical genre formula drastically.
You take control of Teuta Bridges, a journalist who can leap back in time. As the story progresses, the journalist vows to save the life of an infamous lawyer named Limbo Fitzgerald, who died right before her eyes.
The neo-noir setting captures Bustafellow's unhinged world, perfectly highlighting each character's background in the criminal underworld. Each character is fascinating to learn more about and adds plenty of depth to the game.
The gameplay centers around the protagonist finding the love of her dreams in a crooked place. You have the freedom to choose which character you want to pursue at the end.
Each encounter has solid storylines that are faithful to the character's personality and origins. Furthermore, the mature storytelling style is sure to move you emotionally as you learn more about their feelings from the protagonist's perspective.
It's always fascinating to witness a dark, story-heavy game slowly transition into a romantic Otome game, and Bustafellows delivers this contrasting experience well. If you're looking for Otome games on the Nintendo Switch that offer something a little different, this is one of the best picks for you in this list.
Steam Prison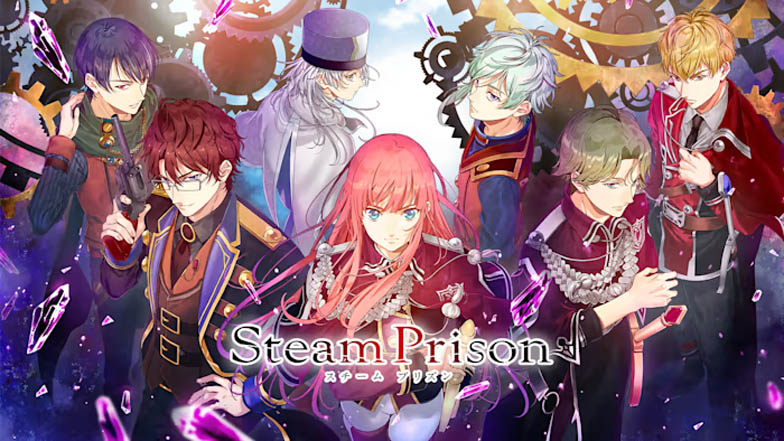 Steam Prison is one of the best Otome games for steampunk and visual-novel lovers. This Otome game has captured the attention of scores of Otome fans because of its solemn subject matter, as it discusses prejudice and society's darker side.
The game lets you play as Cyrus Tistella, a police officer from The Heights, a land where the government tells people whom to love and marry. The plot thickens when there is a murder accusation that ends up putting her behind bars at the Depths.
Steam Prison's storytelling and world-building are fascinating, as you get to see what it looks like if freedom of choice is lost. Because of this key theme, the game allows players to immerse themselves in a strange and harsh world.
The writing in this game makes it one of the best Otome games on Switch. The spot-on and well-delivered dialogues lined up perfectly with the character's emotions and intentions. At the same time, there was still plenty of mystery and twists in the story.
All in all, Steam prison is an amazing Otome Switch game that never fails to be intriguing and compelling. It's worth checking out today.
Code: Realize ~Guardian of Rebirth~
Code: Realize ~Guardian of Rebirth~ is for those who appreciate the world of literature. With its 19th century setting, this game will quickly capture the hearts of bookworms and romance fans. The game is an Otome visual novel with intense, thoughtful storytelling and a beautiful steampunk aesthetic to match.
You play as Cardia, a mysterious woman with a case of amnesia and a deadly poison inside her that makes everything she touches dissolve. Due to this poison, her shifty father had imprisoned her inside an abandoned mansion, locking her away from the outside world.
Cardia's character is well written and is clearly meant to show that this isn't your typical damsel in distress protagonist, as she can handle anything that comes her way. This offers players a fresh experience in the Otome genre, as it starts with a strong female lead.
Furthermore, the character development in this game is compelling and realistic. Each possible suitor carries different personalities and antics that make you root for or fall in love with them. They help to make this a beautiful and lifelike game.
If you're in the mood for a romantic visual novel, then Code: Realize is the best choice for you. It's ideal for Otome Switch game fans, and could be an interesting pick for players who have never picked up an Otome title before, too.
LongStory
LongStory is utterly charming. It's a proudly LGBTQ+ inclusive title, creating a safe space for players of any gender identity and orientation to fall in love and uncover beautiful stories. This is a vibrant dating simulator that sends players on a light-hearted adventure of self-discovery and love.
This game's engaging and cartoonish art style looks fantastic on the Nintendo Switch, with colorful backgrounds and characters. On top of that, its lively soundtrack complements the game's art direction and style perfectly. It's incredibly upbeat.
The game allows players to express themselves in its world, with a friendly and approachable atmosphere that brings a bright perspective to the Otome genre. LongStory lets you create your character and how they address you.
In this game, you get to decide how your story unfolds, as you get to date any of the characters that interact with you. LongStory is a beautiful, immersive dating simulator and Otome title that undoubtedly belongs to the category of the best Otome games on Switch.
Café Enchanté
At first glance, Café Enchanté is just a run-of-the-mill Otome game. But as you dig deeper, you'll find that this vibrant and colorful Otome Switch game offers a story with an enchanting blend of excitement, unease, and romance.
The game lets you play as Kotone, who has just inherited her grandfather's café in Tokyo. She discovers that the café she's in charge of is actually a meeting spot for mystical beings.
Café Enchanté's fun gameplay allows players to indulge in the exciting narrative and decide whatever character routes they want to take. Each dialogue you pick will affect the story's progression and lead to an interesting outcome.
There are five main characters in the game that you get to meet. But, of course, Café Enchanté allows you to pick which routes you want to go down first, each containing two endings that can be good or grim to experience.
All in all, you can't go wrong with Café Enchanté if you're currently into Otome games. This game is considered by many fans to be one of the best Otome games on Switch for lovers of fantasy and romance titles.
Nightshade
If you want an Otome game set in feudal Japan, you need to get your hands on Nightshade. Without a doubt, Nightshade is one of the best Otome games on Switch, as it's full of engaging storylines and lovely characters, wrapped around in a war-filled adventure.
The story centers around Enju Ueno, a headstrong and loyal kunoichi of the Koga clan, who embarks on a journey full of political conspiracy and betrayal. Even as she finds herself surrounded by such cruelty, she chooses to live and fight against all the hardships the world throws at her.
Nightshade's gorgeous visuals and vibrant art style complement the game's historic setting, giving players the chance to get lost in cinematic and beautiful scenes. Aside from that, its well-delivered voice acting adds depth and personality to the characters.
As an Otome game, you meet and date different characters based on historical figures in Japan. The game allows you to dive into different plot points to help you understand each character's motivations and backstories.
Nightshade is truly one of the best Otome games, especially since it is the first English-translated Otome game on Switch. So, grab a copy now to witness a well-paced and compelling story packed full of interesting characters.
Cupid Parasite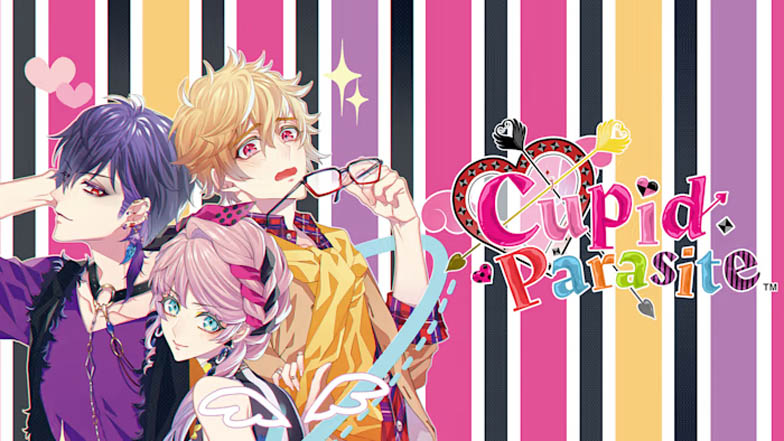 Cupid Parasite is a delight for players who love the idea of a romantic comedy with a touch of fantasy. This romantic visual novel captures the essence of an actual Otome game, displaying a cutesy art style and a tumultuous yet entertaining story.
You assume the control of Lynette Mirror, a cupid in disguise and a top bridal advisor for the Cupid Corporation, tasked to help a group of boys known as the Parasite 5 to find their soulmates. Unfortunately, she is stuck in-between keeping her identity secret and handling her matchmaking job at the highest level.
Cupid Parasite stands out from the crowd because of its light-hearted atmosphere. This separates it from other Otome games that primarily transform their stories with a much more painful or even melancholic tone. This game is entertaining, with two possible endings.
Furthermore, the fun gameplay loop allows you to showcase your matchmaking abilities by picking dialogues with potential love interests.
Each route can be more satisfying than the last, as each character represents different colors of the love spectrum.
Overall, this wonderful Otome game is a must-have if you're looking to have a rom-com marathon. It's one of the best Otome games on Switch for fans who are searching for something lighter and more upbeat, and it's well worth picking up a copy today.