Simulation games can be some of the most immersive titles in gaming.
They can let you experience what it's like to run a farm, a hospital, or anything else with impressive realism. The best Nintendo Switch simulation games are some of the best on the whole platform.
Simulator games can work very well on the Switch. Thanks to the device's touch screen, you can take advantage of some of the unique control methods. These unique features help to make Switch sim games extremely enjoyable to play.
In this guide, we'll run through the top picks for sim games on Switch, starting with hidden gems and eventually leading into the very best Nintendo Switch simulation games.
10. Bee Simulator
Bee Simulator is basically what it says on the tin, you can simulate the life of a bee. You can explore the world from the tiny eyes of a humble bee.
The world in Bee Simulator is inspired by Central Park. As a bee, you're free to explore this wildlife. You can find flowers to collect pollen, avoid predators, and see the world from a tiny scale. There's even a system to seek out rarer flowers and find all the wildlife the game has to offer.
Bee Simulator isn't all an entirely peaceful world though. There are dangerous wasps lurking about. There are even humans who are trying to cut down a tree that happens to hold the hive.
Bee Simulator isn't the most expansive Nintendo Switch simulator. However, it is a relaxing experience that can be a lot of fun.
9. Sakuna: Of Rice and Ruin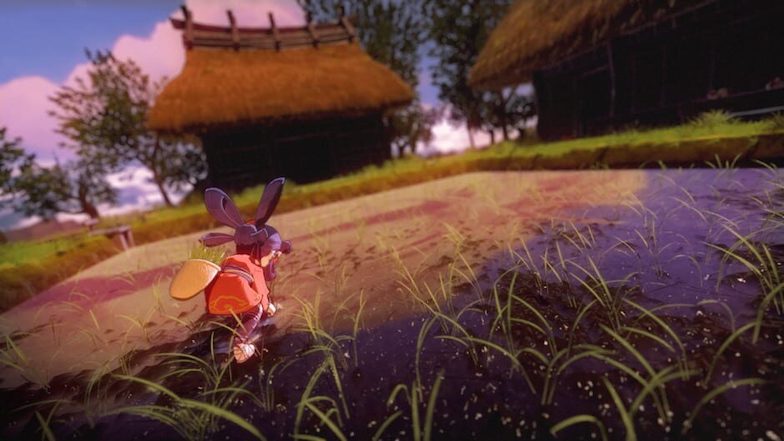 Sakuna: Of Rice and Ruin is a different approach to the farming simulator niche. Compared to all of the Harvest Moon-style games, it has an interesting twist on the format.
Players control Princess Sakuna and she lives a bit of a double life! As a result, the game is divided into two sections for gameplay.
There's a farming simulator section where the main sim aspects come from. However, there's also a platformer with hack and slash levels. These are 2.5D segments with platforming and monsters to clean out.
The farming sections of the game are mainly devoted to rice.
But growing ideal rice is a more complicated (and fun) process than you might think. You'll need to till the fields to fully prepare them for the rice. Then plant the rice itself evenly across the field, and add fertilizer.
As the rice grows, you'll need to keep track of the water levels. Along with keeping the rice safe from weeds. This is a game that puts a lot of focus on a relatively small part of most farming sims.
It's this hyper-specific focus that often makes the game more enjoyable, it can be a relaxing way to play. The rice growing is just part of the simulator game, but it can be really relaxing to master.
The more action-focused sections of the game are a nice change of pace that helps to make Sakuna a fuller experience.
8. Two Point Hospital
Two Point Hospital is a management and simulator Switch game with a lot of personality. You become a hospital administrator, tasked with building and maintaining the entire hospital.
Your job is to take care of the needs of patients and staff along with growing the hospital. For each expansion in services, you'll need staff, support rooms, toilets, and waiting areas. You have to branch into every aspect of a hospital here.
One of the biggest appeals of Two Point Hospital is the amount of personality it adds to the proceedings. Two Point manages to bring humor and levity to the business of life and death. There are ghosts, patients who turn into Freddie Mercury, and more unexpected happenings here.
You'll have to manage the economy along with concerns more specific to hospitals like preventing epidemics. The main goal is to get the hospital up to a higher star rating.
While there's progression growing your hospital, players are free to chase other goals here. If you're more interested in building a creatively perfect or weird hospital, then the sandbox simulator mode gives you plenty of freedom.
Two Point Hospital on the Switch is a solid port of the game and avoids some of the pitfalls of moving from PC to console. The controls are nicely ported to a controller. While better touch screen optimization would be nice, this is a great port of the game.
7. Animal Crossing New Horizons and Happy Home Paradise
Happy Home Paradise is an expansion for Animal Crossing New Horizons that brings in the gameplay of the Happy Home designer spin-off. New Horizons is a super casual title with some simulator aspects. However, the expansion really makes it one of the best picks for Nintendo Switch simulator games.
The expansion puts you in charge of designing holiday homes for the game's various villagers. A lot of Animal Crossing fans enjoy the parts of the game that are based around creativity.
Happy Home Paradise lets you design varied houses, not constrained by having to purchase or collect the furniture first. You can let your creativity fully off the leash here.
This is just the DLC for New Horizons though. The game itself has some simulator aspects which are a lot of fun too. Players get to grow a community on a deserted island into a lively village.
You're free to get to know the villagers all around the island. You can also spend your time collecting fish or bugs. There are even expansive options to design the town and build a themed island of your dreams.
Happy Home Paradise is a great expansion to the game. It adds more simulator aspects, but the base game is one of the best picks on Switch too.
6. Construction Simulator 3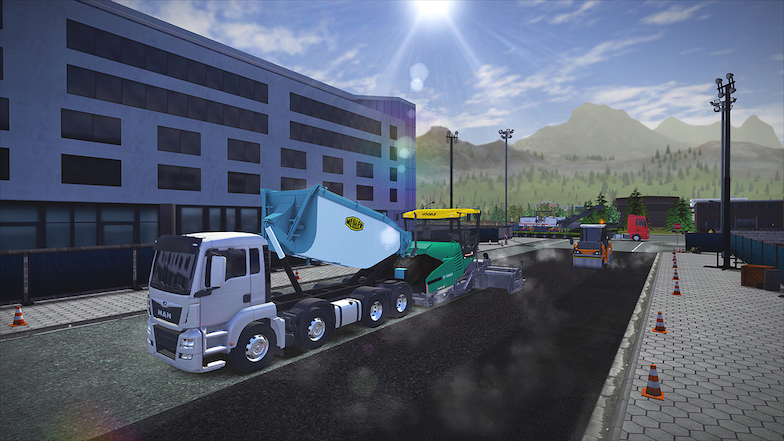 Construction Simulator 3 is definitely worth a mention as one of the most realistic Nintendo Switch simulator games. The game has you take on various construction projects.
They vary from building basic houses, to small towns, and complex city skylines. The game has a level of detail that is rare even in simulator games. It takes a granular approach to construction.
You can plan and carry out complex projects without having to break a sweat yourself. This is great if you're interested in just how construction works. It takes a realistic approach that forces players to think about the details of the building process.
There are more than 70 different contracts for you to take on. Each of these has a different type of construction project. There's also a complex system of vehicles involved in construction.
Construction Simulator features more than 50 different complex construction vehicles to get your hands on. These are all officially licensed and recreated. It's these touches that make Constructor Simulator 3 one of the best simulator games on the Nintendo Switch.
5. Dream Daddy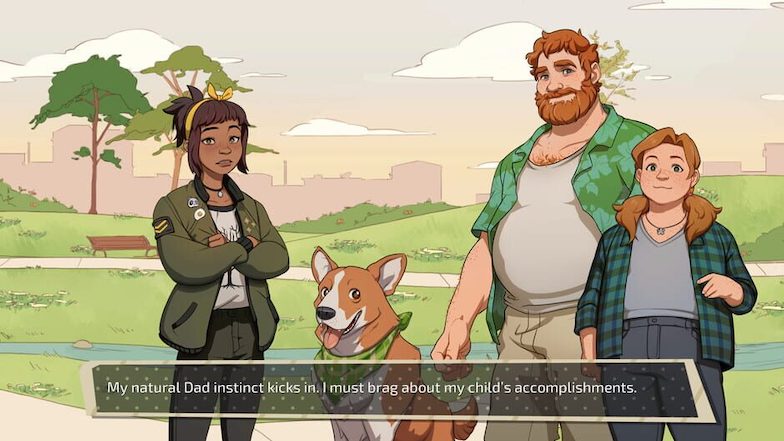 Dream Daddy is a bit of a different choice on this list, but it might be the most highly acclaimed simulator game on the Nintendo Switch. This is a dating simulator game, but one that's got enough charm to appeal to those who don't often play this genre.
Dream Daddy is a dating and social simulator game with visual novel aspects. The title's gameplay is relatively simple. You proceed through the plotline, with a choice of seven different dads that you can date.
To get through you'll have to get play through dialogue and mini-games. There are multiple endings and ways the story can progress.
Dreamy Daddy features seven different 'dads' for you to romance! Each of them is voiced by a member of the Game Grumps, a comedic gaming YouTube Channel that also produced the game.
Dream Daddy might not be the first game that springs to most people's minds for simulators, but it's one of the highest-rated titles on this list. The game has a lot of humor and there's plenty of fun to be found in its premise.
If you're open to social and dating simulator games, Dream Daddy can be a great entry point. It doesn't take itself too seriously, if you don't either then it's one of the most fun Nintendo Switch simulator games.
4. Graveyard Keeper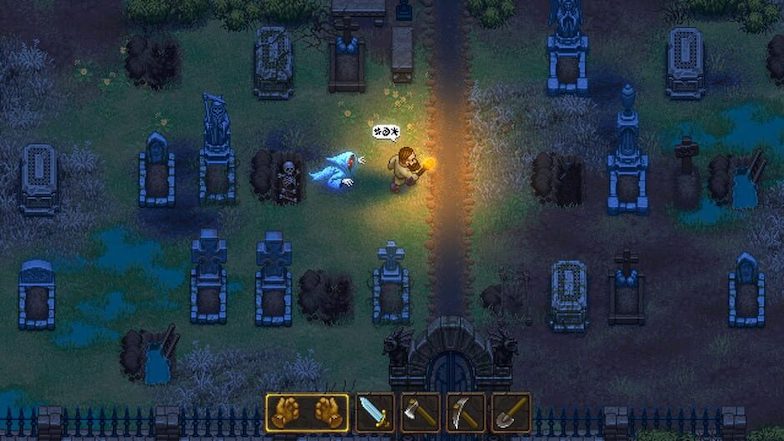 Graveyard Keeper is a macabre management simulator game. The title is fairly self-explanatory, you're the keeper of a graveyard! The gameplay gets a lot more interesting that just digging graves though.
Your character opens the game by getting hit by a car. Here you find yourself in a strange fantasy world. You're not in charge of a church and its associated graveyard.
Graveyard Keeper is a different take on the typical harvest Moon formula. However, you're not restoring a farm but a graveyard. You'll need to clean it up from weeds and other mess, along with tending to the graves. To raise revenue, you're not farming but instead operating a church to bring in donations.
The options for how you run your gameplay are unlocked gradually. You'll need to progress through a tech tree and gather experience points to get access to everything you need to make a great graveyard.
The title also features various NPCs with plotlines you'll have to progress through. As you get to know them, you can unlock more options. You can also progress a questline to try and find your way back to the real world.
Graveyard Keeper has a bit of a morbid theming. However, the game is one of the most charming Nintendo Switch simulation games.
3. Stardew Valley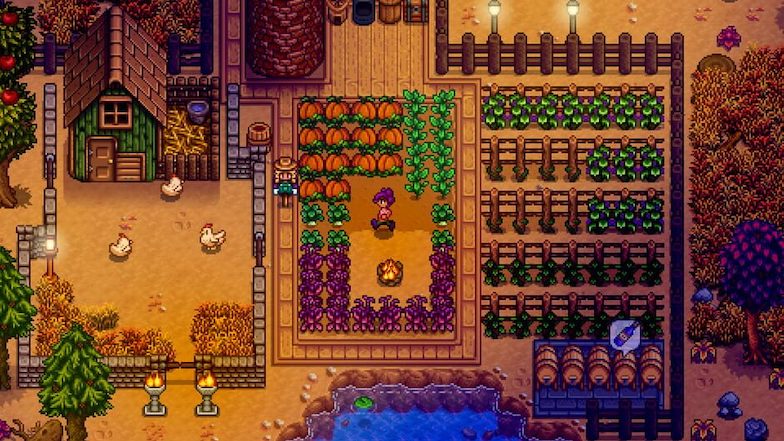 Stardew Valley is one of the best-known simulator games. This is a reinvention of the farming and social simulator genre, and one that is both nostalgic and fresh at the same time.
Stardew Valley is a farming game in which you can take over a grandparent's old farm. You'll need to fix it up and start making your own produce. The goal is to build a thriving farm, grow all sorts of seasonal plants, and even take care of animals.
Outside of the farming aspects, Stardew is known for its fun social simulator elements. You get to know a village full of colorful characters. There are plotlines for every character. Each of them has a unique backstory for you to discover.
Players can even choose one of the villagers to marry and potentially raise a family with. These characters have special cut scenes that really let you get close to them.
The town relies on you for its development. You have multiple choices of how you can help the town grow, from growing the community with bundles to allowing a giant company to start buying out parts of the town.
Stardew Valley comes from the same starting point as the classic Harvest Moon games. However, it adds a lot to the genre with unique characters and a charming world.
2. Goat Simulator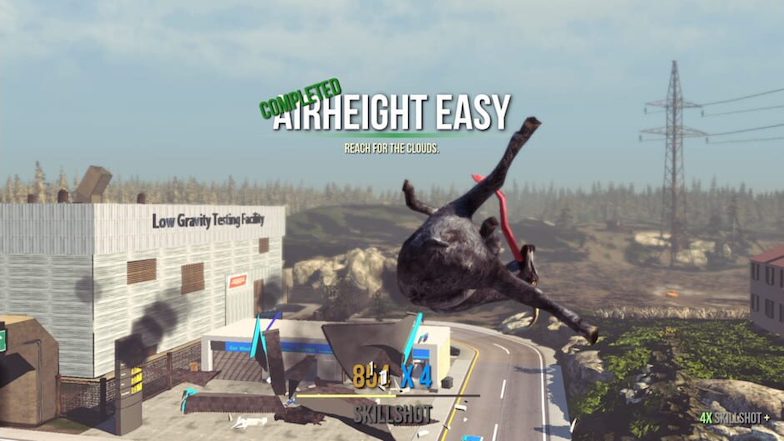 Goat Simulator is a bizarre game that has become a huge success. This is a simulator game that puts you in the position of a Goat. There's no city to build, you're just a goat living its life.
Goat Simulator isn't just a game where you run around eating cans though. You have an entire simulated sandbox to play around in. You can cause heavy levels of destruction, wrecking the lives of everyone around you.
Goat Simulators' biggest appeal is the free reign that you have. The goat isn't really bound by normal constraints on animals. Goat Simulator is at its core a physics-based title that sets up a simulated world to play around in.
You have a lot of freedom in what you do. The expansions have added in some weird extras. There's an MMO simulator, a heist add-on, and even space exploration. The limit is your imagination and how much fun you can have as a goat.
Goat Simulator is one of the most bizarre Switch simulation games imaginable, but it's one of the most fun applications of the genre.
1. Cities Skylines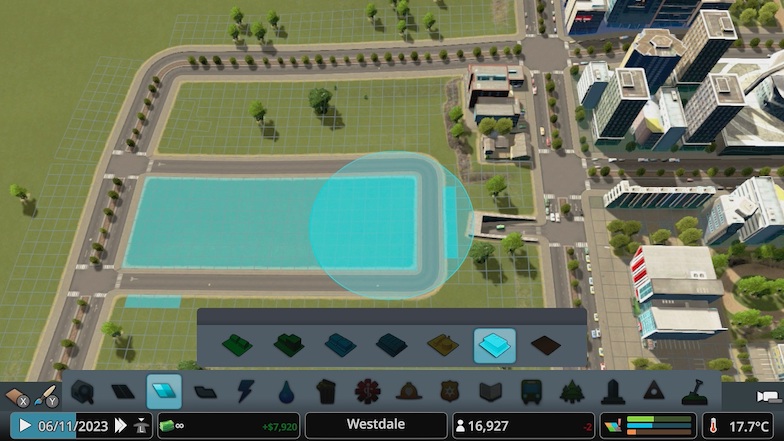 Cities Skylines is known for its scope and detail in the building genre. The game is probably the apex of the city builder genre so far, it simulates planning out a city with a level of detail rarely seen. 
In Cities Skylines, you can plan out and build cities. The level of creativity here though goes beyond most games. You can plan out your buildings with a huge wealth of options. You have to actually consider a city being liveable, not just dropping buildings wherever you think.
One of the most impressive parts of the game is the transport system. You'll need to get the transport of the city functioning efficiently.
Traffic doesn't just work around your planning here. You have control of the whole layout of the transport system, with a granular approach to things like traffic. A poorly laid road can easily cause havoc. You need to consider how a population would realistically use the transport, or it just won't work.
You also need to take care of many other aspects of a .cities' development. There's the economic system in the city which can be a real puzzle, healthcare, and even education for the citizens.
The citizens in Cities Skylines actually live in and react realistically to what happens in the game. You can apply policies and make different districts in the city.
There's even an expansion that lets you build a city designed for tourists. Putting together tourist attractions and constructing a bustling metropolis.
As with some other games here, the lack of touch screen controls as a replacement for a mouse is a missed opportunity. However, it's hard to complain too much at a game that's been brought over to Switch this well.
Given the level of detail and polish in Cities Skylines, it's impressive to see this awesome sim game running so well on the Switch.