To keep DiamondLobby free to read, this post may contain affiliate links. Learn more
Glorious, formerly known as 'Glorious PC Gaming Race', have released a new flagship mouse, the Glorious Model O 2. It's available on Amazon here.
In this Model O 2 review, we'll explore whether the improvements made to the model are good enough to consider it endgame worthy – or is it a flop?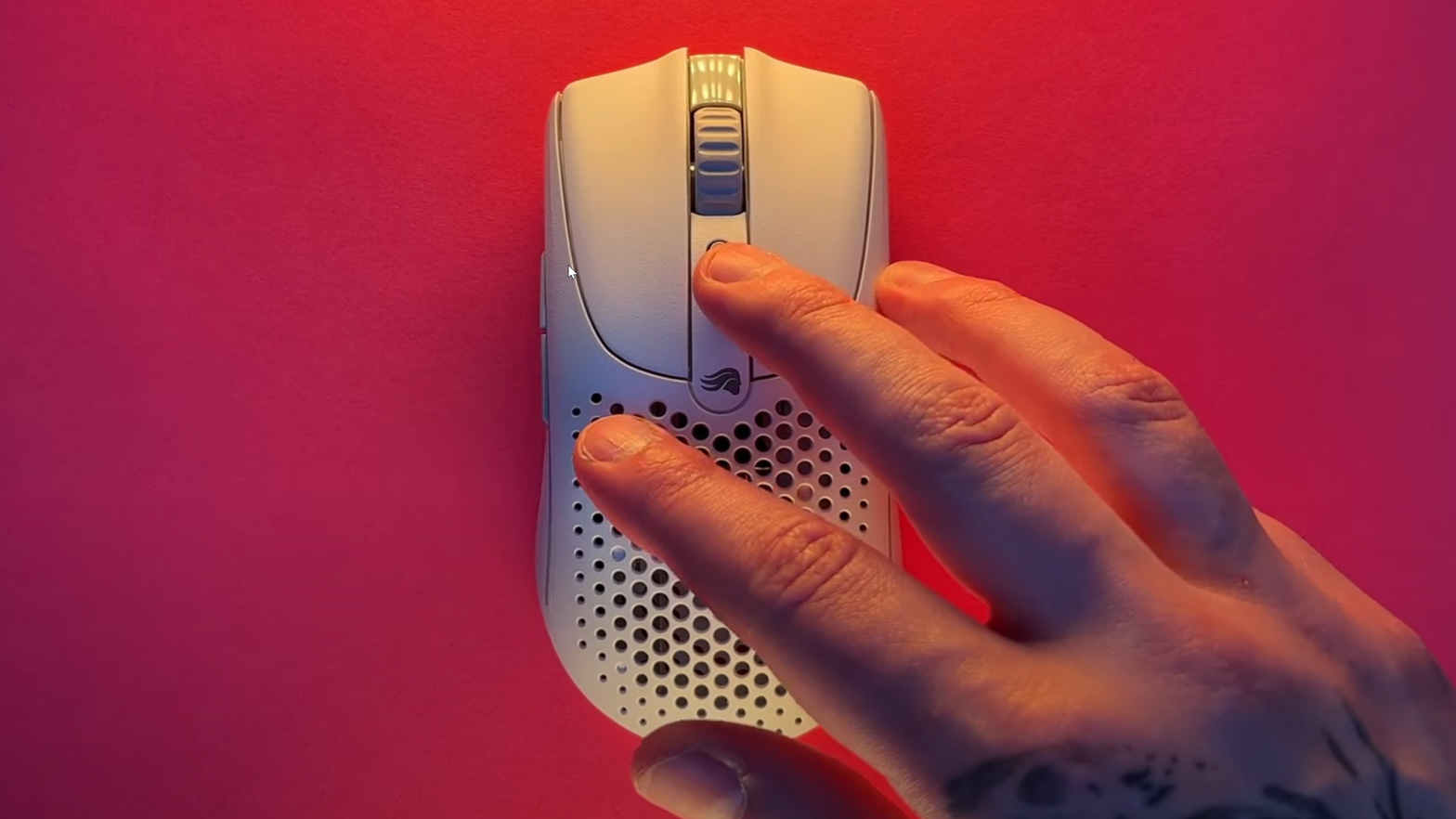 Specs
Weight
Size
Battery Life*
DPI
Switches
Sensor
68g
W: 66mm
L: 126mm
H: 38mm
110 hours
26,000
Glorious
BAMF 2.0
*Assumes 1,000 Hz polling rate, 2.4Ghz wireless
Design: What's Changed?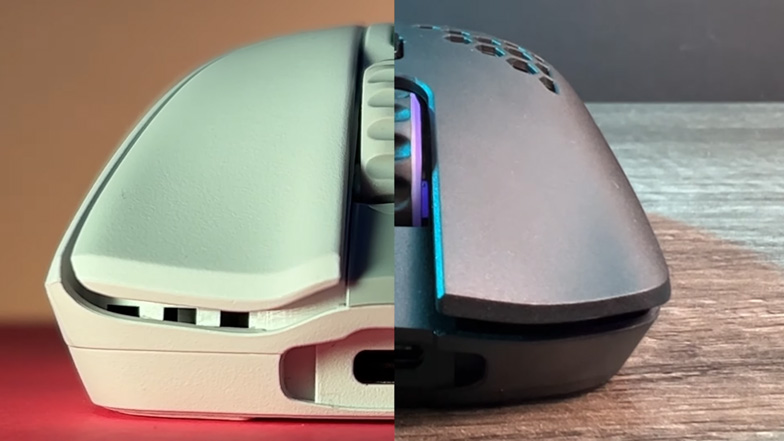 Visually, not much has changed from the original Model O Wireless. It retains a similar shape and the same RGB within the shell and down the sides, but it's the finer details that matter.
The length has been slightly adjusted to 126mm, down from 128mm, but it's still 66mm wide at its widest point and 38mm tall at the peak of its hump. The weight has been reduced from 69g to 68g which I know will make many people unhappy.
The coating has gone from a soft matte to one that is more similar to the Razer series of mice, making it more grippy and less icky.
The main mouse buttons are now slightly more concaved, and the buttons themselves no longer hang over the sides, providing a resting spot for any of your fingers.
There's a large makeover to the insides of the model O 2 featuring a new sensor referred to as the BAMF 2.0 which stands for Beautiful and Majestic Frogs.
The holes in the mouse shell have gone from a honeycomb design to small circular ones which are only on the palm rest and underside of the mouse. There's no holes on the mouse buttons at all, a much-needed change from the previous model O.
Buttons and Switches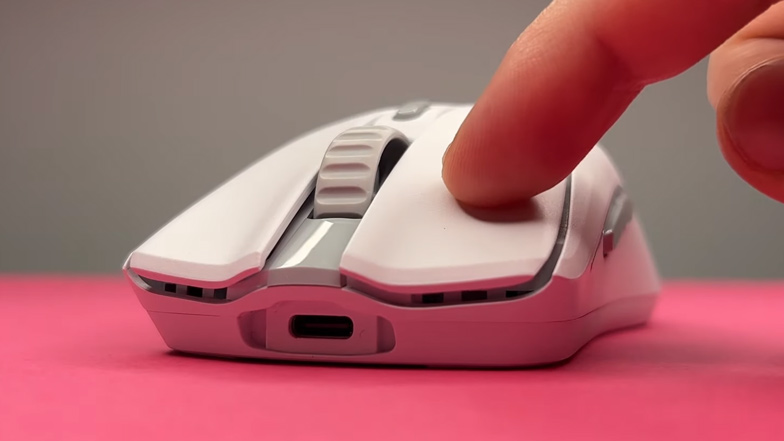 The Glorious Model O 2 features new switches, referred to simply as 'Glorious' switches, that are very crispy, consistent. So far, I haven't double clicked out of around 500 tries. These switches are rated for 80 million clicks.
The side buttons are well-placed and easy to reach, no matter what grip type you use, and feel great.
The scroll wheel is solid and secure, but it is a bit soft on the notches.
There's also a DPI button which most gamers prefer (as opposed to DPI adjustments only being accessible in software).
Battery Life
The battery life has improved from 70 hours to 110 hours on 2.4ghz wireless which is a nice improvement.
A 40-hour increase? That's a whole extra gaming session.
Software
For the first time ever, the software for a gaming mouse isn't a complete pile of stinky garbage.
There's no bloat on the Model O2 software; you have a lighting section, key bindings and performance where you can toggle motion sync, change debounce times, polling rates and DPI profiles.
It's a real relief to have software that isn't packed full of ads, news, and other things you don't need to see.
Shape and Comfort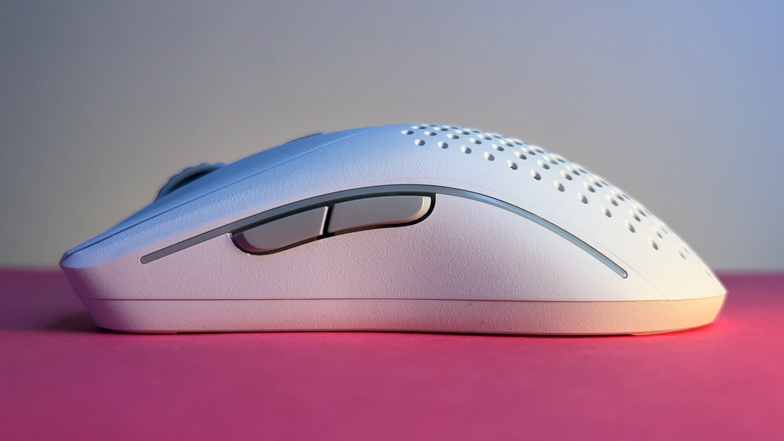 The Glorious Model O 2 is comfortable to use, and we've tried all grip types and they've all felt pretty great. It's not really designed for palm grip, but as the sides don't go in that much, you can still get a bit of pinky support which is what we look for when palm gripping the mouse.
Claw and fingertip have felt great, combined with the buttons no longer overhanging and the new coating, this is a very comfortable mouse to use with more options to adjust your grip.
Cost
At the time of review, The Glorious Model O 2 Wireless is available at full price of $99.99 on Amazon and their official store.
Based on the specs, build and weight, this is at a fair price point.
Competitor brands would probably release a mouse of similar quality for somewhere between $99.99 and $129.99, so it's on the cheaper end of the 'fair' bracket but isn't a no-brainer purchase. This final point is especially true given our verdict.
Verdict
Overall, this is a high quality gaming mouse.
The refinements and improvements are noticeable, and the Glorious Model O 2 feels incredibly well made.
However, one issue we have is the holes. While we personally don't have an issue with the holes on this mouse, it has basically been proven by other top wireless contenders that they aren't really required to achieve a lightweight mouse.
Whilst we didn't notice any subpar performance in gameplay testing, tests performed by LTT found that there were some potential latency and DPI deviation issues with the wireless version of the O 2. These would not be prevalent in the Model O 2 Wired.
Overall, if you're an enthusiast collector and like the look of the Glorious Model O 2, I'd recommend it.
If you're looking for the best mouse for maximum gaming performance, I'd recommend shopping for an alternative.
Glorious Model O2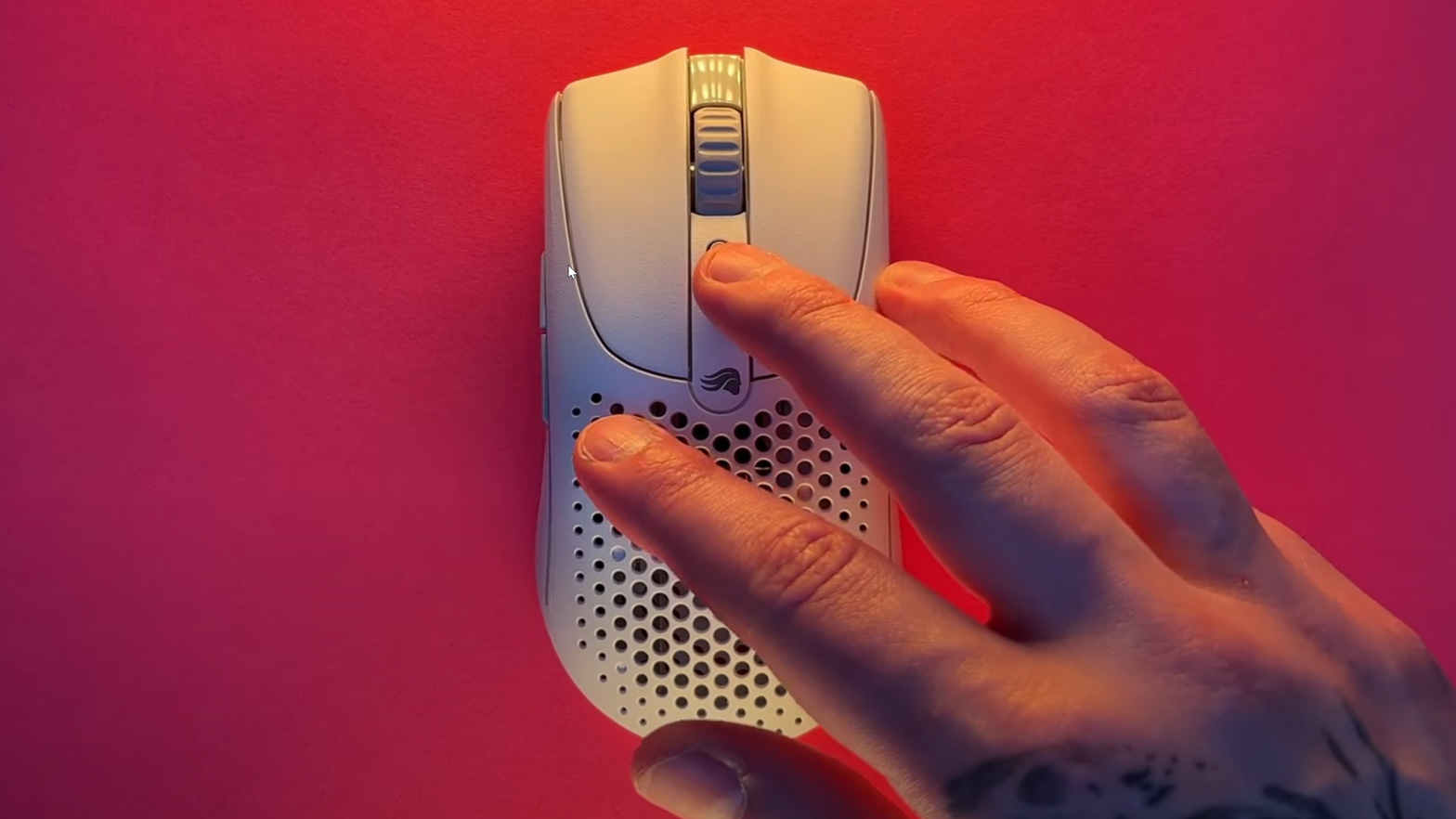 The Glorious Model O2 feels nice but some tests show that it lags behind competitors.
Pros
Nice shape for claw and fingertip grip
No overhanging buttons
Long lasting battery
Light weight
Cons
Uncomfortable holes
High latency (input lag)
Large DPI deviation