To keep DiamondLobby free to read, this post may contain affiliate links. Learn more
TL;DR: My top wireless pick for 2023 is the Razer DeathAdder V3 Pro. It has a comfortable shape, high quality specs, solid build quality and a 4K polling rate. You can buy one on Amazon or the Razer store.
I've been reviewing mice for the better part of a decade. Don't believe me? Here's my Zowie ZA12 review from 2015. A lot has changed since I first started doing mouse reviews.
The biggest difference in 2023 is that there are lots of great mice. Wireless performance is exceptional, shapes are near-perfect and technical innovations are starting to become less noticeable.
My 5 favorite wireless mice that you can get in 2023 are listed below. All have been retested for this round-up.
This list is based on performance, shape, coating, reliability and value.
If you don't want to use my opinion as an expert mouse reviewer, you can check out the mice that professional Valorant players use. In my opinion, most pro players are slightly behind the times with the mice they're using.
Razer DeathAdder V3 Pro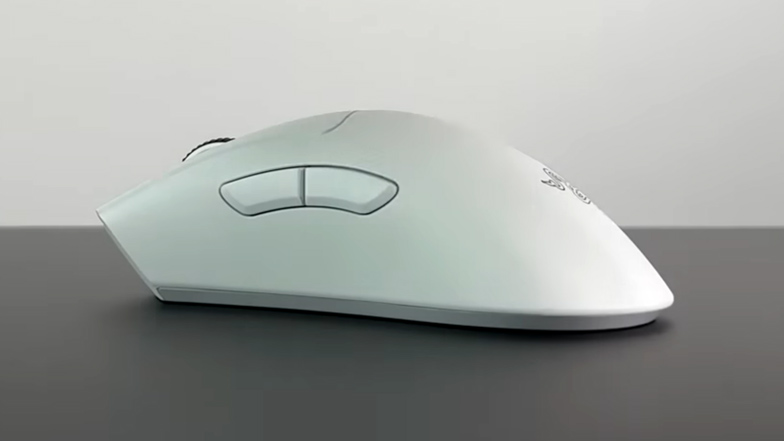 Weight
Size
Battery Life
Rechargeable?
Switches
63g
W: 68mm
L: 128mm
H: 44mm
90 hours
Yes, USB-C
Optical
The Razer DeathAdder V3 Pro is the top choice for a wireless gaming mouse in 2023.
After extended use and testing, the 'DAV3 Pro' topples the Logitech G Pro X Superlight (GPX) from last year's top spot for multiple reasons.
It has great performance, reliability and feel. It can utilize a 4k polling rate (dongle sold separately) and its optical switches feel responsive and crispy.
The side buttons are especially crisp on this compared to competitors like the GPX.
It is comfortable for a variety of grip types and boasts a 90-hour battery life at 1k polling rate, and is rechargeable via USB-C.
Overall, the DeathAdder V3 Pro is the best pick for performance and quality, and weighs just 63g. This is in the preferred weight range for mouse users according to a poll we ran on YouTube.
You can grab the DeathAdder V3 Pro on the Razer store or on Amazon.
Asus ROG Harpe Ace
Weight
Size
Battery Life
Rechargeable?
Switches
54g
W: 63.7mm
L: 127.5mm
H: 39.6mm
79 hours
Yes, USB-C
ROG Micro
If someone would have told me last year that I'd be including an ASUS mouse in any list that wasn't a 'most disappointing mouse of the year' round-up, I'd have sharply exhaled through my nose.
I'm still shocked that ASUS ROG managed to release a mouse as good as the Harpe Ace Aim Lab Edition. This is a contender for the most underrated mouse release in years.
The shape is a neutral ambidextrous design that will be great for almost all grip types.
It has fantastic hardware with impressive ROG Micro switches and an ultra-lightweight design of just 54 grams.
The main drawback with this mouse, in my opinion, is the grooves on the sides for grip. Ironically, the mouse comes with grip tape that allows you to cover up the grooves and this makes it much more comfortable to hold.
The Harpe Ace is my number two wireless pick for 2023 and is available on Amazon or the ASUS store.
Choose this over the DeathAdder V3 Pro if you want something ultra lightweight.
Endgame Gear XM2we
Weight
Size
Battery Life
Rechargeable?
Switches
63g
W: 66mm
L: 125mm
H: 38mm
"1 week of gameplay"
Yes, USB-C
Kailh GO
Endgame Gear fans waited for years for a follow-up to the XM1r.
A follow-up finally came in the form of the XM2we – it's not quite the XM2w that was announced a long while back, but this is an 'essentials' version. It's more budget friendly.
This is the cheapest mouse in this list and whilst it's not a 100% budget-friendly wireless mouse, it's the one that offers the best bang for your buck.
The shape is great, the quality is surprisingly good for a budget version, and it actually competes on specs and performance with the other mice in this round-up.
This isn't here just for its price, but its price is what really makes it shine.
You can pick up an XM2we on Amazon or on the Endgame Gear store.
Choose the XM2we over the DeathAdder V3 Pro if your budget is a little smaller.
Logitech G Pro X Superlight
Weight
Size
Battery Life
Rechargeable?
Switches
<63g
W: 63.5mm
L: 125mm
H: 40mm
70 hours
Yes, MicroUSB
Omron
The Logitech G Pro X Superlight is still the most popular wireless mouse in professional e-sports, with around half of all FPS players choosing to use it according to our recent studies.
Although it was released a couple of years back, and some of the specs (including microUSB charging) are a little outdated, there is no denying the comfort that the GPX provides. The shape and the coating of this mouse are unrivaled. The specs are still more than good enough to consider it as a top contender, too.
Why isn't this the top pick anymore? There are a few reasons; the specs have fallen a little short of the top picks, reliability of other options has been proven over time, and the side buttons on the GPX are slightly mushy.
However, despite some drawbacks, this is still our pick as the 4th best wireless gaming mouse you can get in 2023. There are a lot of options and 4th place is nothing to shake a stick at.
You can grab a G Pro X Superlight on Amazon or the Logitech store.
Choose this over the DeathAdder V3 Pro if you're looking for the most comfortable mouse coating of all time.
G-Wolves HTS Plus 4K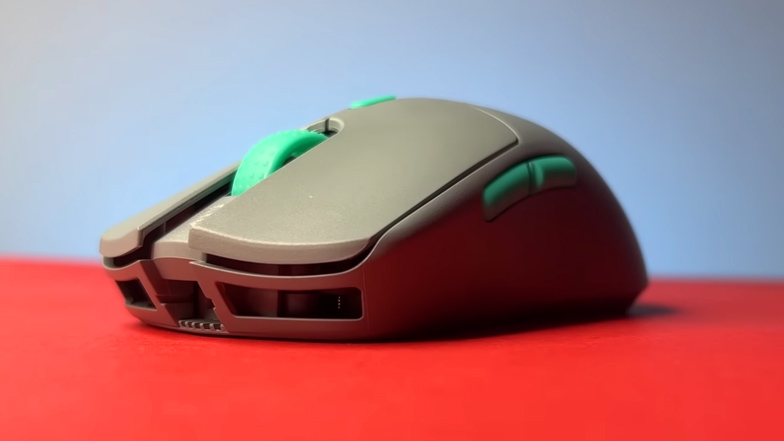 Weight
Size
Battery Life
Rechargeable?
Switches
49g
W: 61mm
L: 117mm
H: 40mm
40 hours*
Yes, MicroUSB
Zippy DF3-P1L1
*No official figure provided but battery life was not long lasting during testing.
I said the HTS Plus 4K was overpriced and low quality when I first reviewed it. However, as time has gone on, I've come to realize that this mouse serves a very specific audience and is quite good at doing so.
This mouse has a 4k polling rate without any need for an additional dongle, and in-game performance is top tier. It looks nice, too. It also weighs just 49 grams which is staggeringly light.
What don't I like about the HTS Plus 4K? Well, it still uses MicroUSB for charging, the battery life doesn't last that long, and you have to turn it on with a stick (literally). The battery is also exposed and covered in a sticky coating which allows dirt and dust to get trapped inside.
If you are a mouse enthusiast and you want the best in-game performance with the trade off of some weirdness, this is a decent pick-up.
You can buy the HTS Plus 4K on Amazon or the G-Wolves store.
Choose the HTS Plus 4K over the DeathAdder V3 Pro if you're looking for the best possible specs and don't mind a trade off in build quality.
That rounds up my list of the top 5 wireless gaming mice you can get in 2023.
It's worth noting that I didn't include any mice aimed at fingertip grip because this is a niche area and the specs aren't as strong, typically.