To keep DiamondLobby free to read, this post may contain affiliate links. Learn more
Glorious has launched the Model I 2 Wireless, the successor to 2022's Model I.
After the Model O 2, the I 2 becomes the second public release of the year for Glorious.
But is it any good?
We'll dive into the specs, features and our opinions in this detailed and honest Glorious Model I 2 gaming mouse review.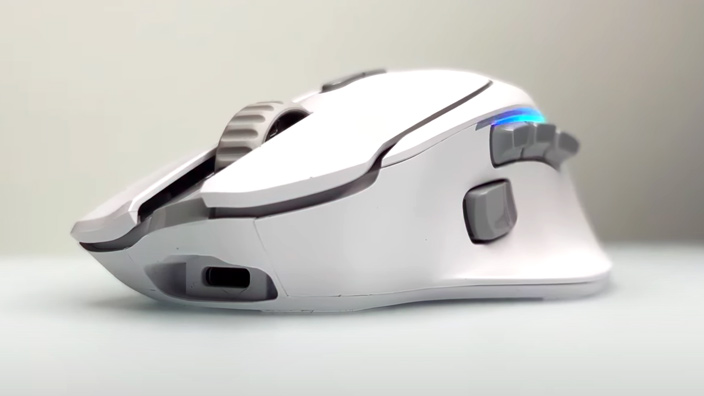 Specs
Weight
Size
Sensor
Switches
Battery Life
DPI
75g
W: 72mm
L: 129mm
H: 42mm
Pixart 3395*
Kailh GM 8.0**
210 hours
26,000
*Rebranded to BAMF 2.0 26K Optical Sensor
**Presumed. Rebranded to Glorious Switch
A Shift in Identity
Recently, there seems to have been a shift in the identity of Glorious.
They've thankfully moved away from the 'Glorious Forge' group buys, which offered products that were limited access and more expensive.
However, there's been some dissatisfaction with Glorious's recent direction, especially considering their promising beginnings.
Whilst many people didn't like the Forge, some of the products released within it were actually pretty good. Most complaints were that the Forge products never made it to mainstream production.
And it's their mainstream releases that have been somewhat lacking recently. Will the Model I 2 buck this trend?
Model I vs Model I 2
The Model I received a lot of positive feedback, including from myself.
I even said that the original Model I might become my main gaming mouse – it didn't, but at least it was in the discussion.
On the Model I 2, you gain wireless functionality in exchange for an additional 6 grams of weight.
The BAMF sensor has been upgraded to a BAMF 2.0. I'm not sure why Glorious rebrand the sensor; it's gone from a Pixart 3370 to a Pixart 3395. This is a top-of-the-line sensor but the improvement probably won't be noticeable during use.
The old honeycomb-style holes are switched out for more comfortable circular holes. But holes remain.
The shape of the mouse 1 and mouse 2 buttons has changed too, with the buttons now being much more narrow and a central area is kept reserved for the scroll wheel.
Model I 2 Features
The Model I 2 undeniably stands out in the market.
It's hard to find a mouse that is ergonomic, lightweight, and multifunctional. The SteelSeries Aerox 5 might be its closest competitor in this regard, although it's a little G502-esque.
The Model I 2's additional thumb button and extra side button are removable and customizable to suit your preferences. There are 3 shapes of thumb button to ensure you get something that suits your hand and grip type.
These buttons are a little to tricky to remove and swap. Glorious provide a metal SIM removal tool for getting these buttons out. Whilst this helps, it's also really easy to scratch the mouse with it.
The switches being used on the mouse 1 and 2 buttons are branded as 'Glorious' switches with no additional details, but they feel like Kailh GM 8.0s to me.
These switches are incredibly crispy and consistent…but there's a massive issue.
Quality Control Issues
There have been some issues with the mouse, especially with the main mouse buttons.
I received two versions of the Model I 2 and on one of them, the mouse 1 button seemed to be catching on something ever-so-slightly.
This mind sound like a minor point but it's not. It renders the mouse basically useless. This is because the clicks are completely inconsistent, and the feel and sound are annoying, frankly.
I reported this to Glorious and they said:
"It isn't faulty; the [left mouse button] is slightly longer than the [right mouse button]. Not exactly sure how you're achieving that sound, but none of our internal test units did that."
It's hard to tell you to avoid the Glorious Model I 2 based on this alone if none of the other Glorious testing units have this issue, and my second mouse didn't have this issue either, but it would be negligent of me not to report on this within my review.
It's also worth noting that I received both mice at the same time – one white, one black – it was not a replacement for a fault.
The second mouse I received did not have this issue, but instead had a different fault of its own.
When pressing higher up on the mouse 1 button, there was a subtle vibration happening upon release. Again, this feels annoying and is a massive distraction whilst playing.
For anyone using a claw grip, almost all of your clicks will come in this area that causes the vibrations.
Software Challenges
The software accompanying the Model I 2 could be better.
Not only this, the software is essential. This is because the default mouse settings aren't optimal and everyone will want to adjust them.
The debounce time is too high, and the default side buttons will need customizing because they are bound to different buttons compared to literally every other mouse with side buttons ever.
The one benefit of this is that it forces all users to update their firmware to address performance issues.
The Good Parts
Faults aside, there are some things that I love about the Glorious Model I 2.
It feels really high quality. The build quality seems solid and it's extremely comfortable for me to hold and use for the most part.
The shape, side buttons and scroll wheel feel like they were made for me. They're close to perfect.
And I'll even give a pass to the holes in the shell because it helps make this large mouse really light for its size.
Final Thoughts
I think this mouse is best described by what I like to call 'Glorious moments'.
The shape is lovely. It feels great to hold, it's light for its size, the clicks and scroll wheel are mostly great, and I think I'm about to give Glorious a nomination for "mouse of the year" but then…the Glorious moment.
The main mouse buttons, faulty or not, are not good enough. They're too inconsistent. They vibrate or catch. It's unacceptable for the main use of the mouse – the mouse 1 and 2 – to not be up to scratch.
And RGB is included too.
I'm not a fan of RGB, it's additional weight for no reason in my opinion.
I received this mice for free from Glorious which is massively appreciated – shout out to them – but this is proof we're not paid shills.
This might be the most disappointing mouse I've got my hands on this year.
I wouldn't say avoid this at all costs, but make sure you know what you could be getting your hands on.
Glorious Model I 2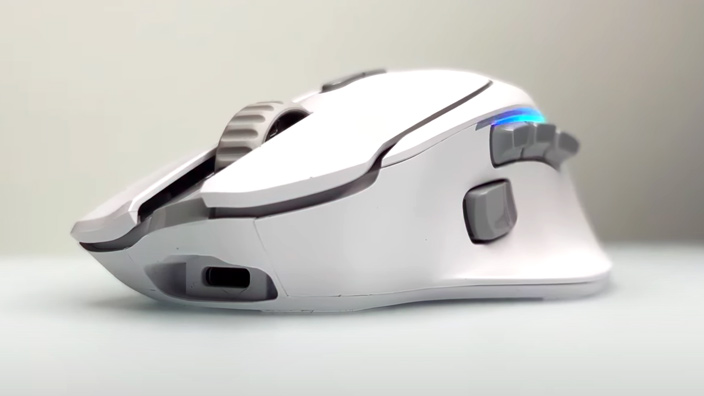 The Glorious Model I 2 fills a unique space in the mouse community; it's large, has lots of buttons, an ergonomic design and is lightweight.