To keep DiamondLobby free to read, this post may contain affiliate links. Learn more
Something's happened at Razer headquarters, and I'm not entirely sure if I like it or not.
Razer launched the DeathAdder v3 pro on August 11, 2022. Now, if you're familiar with the DeathAdder line, then you must know that there are certain features – design and functionality-wise – that make the line stand out.
Razer has now made a bold move to veer away from one of the key features that made the DeathAdder line unique – its design. In this DeatherAdder v3 Pro review, I'll run through the new mouse design, features, performance, and what we can expect from the DeathAdder line going forward.
Price
Before we go into the performance details of the mouse, I should mention that the Razer DeathAdder v3 Pro mouse costs $149.99 at RRP.
There's also a wired version for people that don't need wireless functionality, and it is cheaper, and there are sites like Amazon that might sell it for less.
This price tag is a far cry from the $19.99 Essential version, but that won't deter many people if the mouse lives up to its price tag.
Does it though? Let's start off with the specs.
Specs
In the box, there's the DeathAdder v3 Pro mouse, a USB receiver, a USB receiver extender, a SpeedFlex USB-C to USB-A charging cable, adhesive rubberized side grips, USB covers, and the usual user documentation.
It's fairly loaded, but at that price point, it should be. In fact, I would have expected additional feet to be included as well, but that's not the case.
The key specs of the mouse are as follows:
| Size (mm) | Weight | Sensor | Switches | DPI | Polling Rate | RGB | Handedness |
| --- | --- | --- | --- | --- | --- | --- | --- |
| 128 x 68 x 44 | 63g | Focus Pro 30K Optical | Razer Optical Gen-3 | up to 30000 | 1000 Hz | No | Right-handed |
The standout specs in this table are the sensors and switches used in the mouse. The DPI can go as low as 50 and is increased in steps of 50, so the use of software to adjust it is absolutely necessary.
Design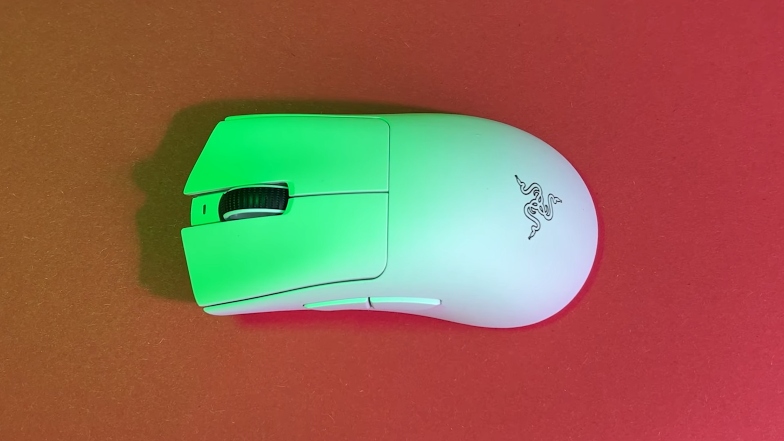 One of the changes that shocked me is the lack of RGB in this mouse. The only source of light is a light at the very top that tells you if the mouse is on and connected or not, and which DPI profile you've selected.
Razer is not known to take the muted approach when it comes to the designs of their gaming gear and peripherals, and the DeathAdder line itself is normally an attention grabber. The basic, clean design here is a bit…jarring.
DeathAdder meets Viper
The Razer DeathAdder v2 Pro had RGB and weighed in at 88 grams. That's 25 more than the new version weighs!
The explanation for all these changes is that Razer has refreshed the DeathAdder line to make the design and other features more in line with the Viper v2 Pro.
A review of the Viper v2 Pro against any of the older mice from the Razer DeathAdder line will show that the approach to these two series is quite different, but the attempt to make the DeathAdder closer to the Viper is evident.
The Viper v2 Pro weighed 58 grams and had no RGB lighting. Razer has reduced the weight of the DeathAdder significantly and removed RGB as well.
The DeathAdder has been around since 2006, and the question of why Razer has made these changes now is up in the air.
Shape
Compared to the previous DeathAdders, the first notable change is the adjustment of the hump. There's a more downward slope from the peak and the slope doesn't seem to go as far down.
The side buttons have also been moved slightly for more thumb space and there's no longer the look of the flare from the buttons that we've gotten so used to in the past.
I would say that the new shape is still comfortable, and palm grip users will be happy with the design. That's my preferred grip and the mouse fits snugly into my hand when I hold it.
However, it might not be so comfortable for other grip types. I tested it with the claw and fingertip grips and I did not like it nearly as much, but then again, I'm not a native user of those grip types and you might have a different experience if you are.
At 128mm in length, this is probably not the best option when it comes to for small hands, but it should be great for medium to large-sized hands.
With that said, I still think the OG DeathAdder had a better shape. It felt unique in the hand, but the new shape just feels like most of the other ergonomic mice out there.
Coating and Feet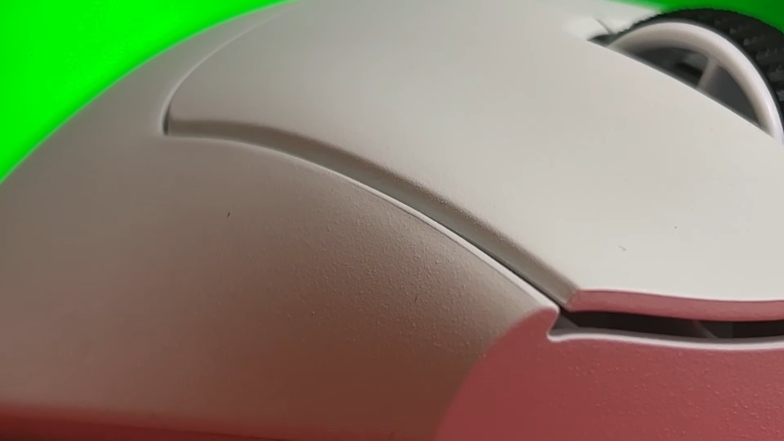 The coating of the DeathAdder v3 Pro mouse is Razer's usual coarse matte texture. I'm usually okay with the coarse coating but after using many mice recently that had smoother coating that felt really nice, coarseness is not such a positive feature anymore.
If you, like me, are not a fan of the coarse matte anymore, you can use the included grip tape to reduce the irritation and get a better grip.
The mouse feet are 100% PTFE, and they felt great on all the mousepads that I tested them with, including the Steelseries QCK Heavy and the Fnatic Dash.
Buttons and Switches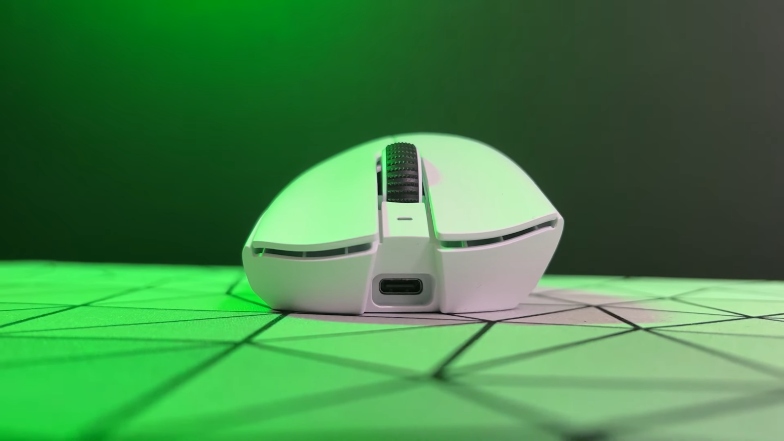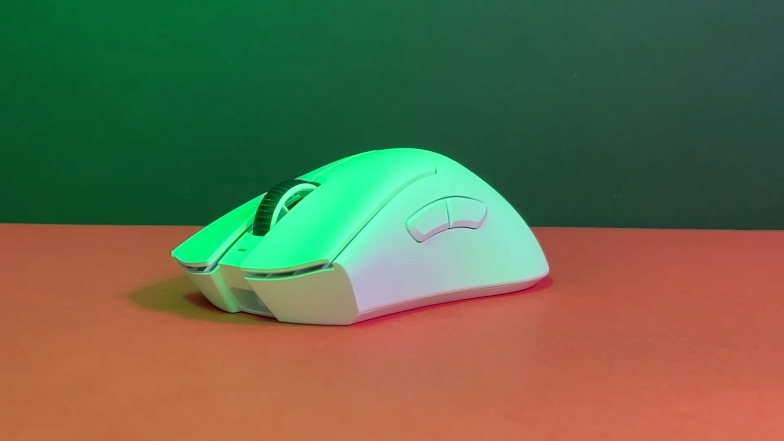 The main switches are the 3rd-gen Razer optical switches, which are the same ones used for the Viper v2 Pro.
Tested in isolation, these switches are decent. But, when compared to the popular Kailh GM 8.0s and the Huano switches that I've tested on some Zowie and Vaxee mice, the Razer switches feel very hollow in structure.
The GM 8.0s are very solid, crispy, and feel high quality. These, despite the relatively high price of the mouse, just feel fragile in comparison, as if made with lower-quality materials. If the quality of your switches is a deal breaker for you, then it might be an issue.
The side buttons are large so they're hard to miss, but not so much that you should accidentally click them. The mouse one and two feel great, and the mouse3 click is nice and consistent.
When testing the scroll wheel, I noticed that the scroll is a bit light to go through, but the wheel is decent overall.
Performance
The Razer Focus Pro 30K sensor was co-developed with Pixart and supports up to 30000 DPI, which is a pretty high number.
It's a top-tier sensor and performs as such, boasting better power efficiency and improved surface compatibility. It has lots of features, one being the ability to track on glass. There is also a hyper-polling dongle that you can buy if you need a 4000Hz polling rate.
Mice sensors, especially in a mouse at this price point, have very little operating them in terms of quality. You're unlikely to find a decent mouse with a bad sensor, so there's really not much to say in that regard.
Testing the mouse for gaming was flawless. The lightweight, comfortable ergonomic design and coating make it an excellent performer in-game, and hardly any adjustments were needed from my hand.
Whether you're playing a quick game or grinding an extended session, you won't have any issues with the DeathAdder v3 Pro's performance.
Software
Razer's Synapse software has grown on me over time. I've gone from hating it completely to not minding its inclusion.
My grouse with some software from other manufacturers is that they have too many gimmicky features and unnecessary bloat, but Synapse is cleaner and easier to navigate.
The DPI adjustment is crucial because of all those steps, and you can adjust other basic settings for binds, lift-off distance, etc.
Battery
Razer advertises a better life of up to 90 hours with constant motion at 1000Hz, and up to 24 hours with constant motion at 4000Hz when you used the HyperPolling Wireless Dongle that is sold separately.
I'm not sure which use cases would require that much hyperpolling, but the 90 hours of battery life is good – ten more than the Viper v2 Pro shipped with. However, I have not personally confirmed those numbers.
Verdict
Summarily, this is a good mouse. However, my verdict might have been a lot more positive if I hadn't reviewed the Pulsar X2 mouse around the same time.
That mouse is significantly cheaper and somehow manages to feel higher quality than the Razer DeathAdder v3 Pro does. The build quality of the Razer does not feel as solid, but there might be an explanation for that.
The Pulsar mouse is also lightweight, but it has a smaller physical footprint than the Razer which allows for a more compact-feeling build.
The Razer is spread out more thinly across its 128mm length and light 63-gram weight, so the hollow feeling might just be a compromise that Razer had to make to achieve this specific build of a large, lightweight mouse.
Regardless, if you're paying $149.99 for a mouse, it's perfectly reasonable to expect top-of-the-line hardware.
This was one of the things that made the Viper v2 Pro easy to defend despite its price, and although the DeathAdder v3 Pro does have great hardware, there are situations where it does not feel like it.
Time will tell if the changes that Razer has made to the DeathAdder line are beneficial. For me, it's not the easiest mouse to recommend. It will come down to if there are any dealbreakers for you among its cons, and how important it is to own a premium mouse that truly feels premium.