Image credit: Sony Computer Entertainment
Infamous is a series of action-adventure video games developed by Sucker Punch Productions. The series got its start with the video game Infamous, which was released in 2009. The first installment follows the story of a bike messenger named Cole MacGrath who becomes a victim of an explosion in Empire City.
The explosion was extremely powerful but Cole survived. He also developed superpowers that you use throughout the game. Infamous features a karma system that rates you depending on how often you use your powers for good or bad.
The first installment in the Infamous series was both a commercial and a critical success. It spawned two sequels and a prequel that were released over a period of five years.
If you're looking for a gaming experience similar to Infamous, you should check out the following titles.
Prototype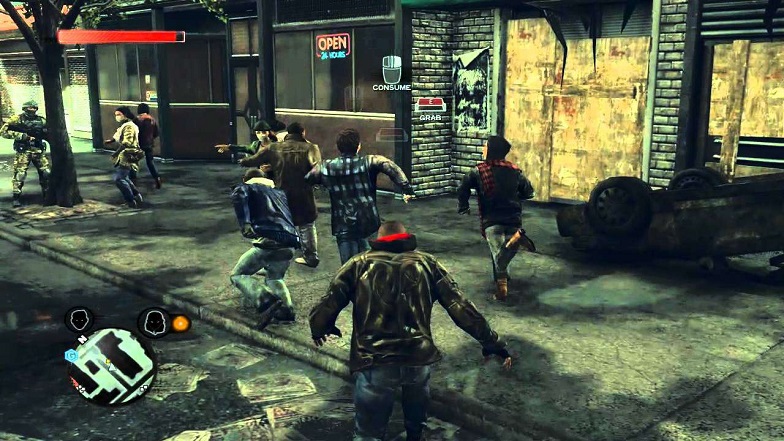 Prototype is about as similar to Infamous as it gets. The game was released the same year as Infamous, fits in the action-adventure genre, and revolves around a protagonist with superpowers. Prototype was developed by Canadian studio Radical Entertainment. It is available for PlayStation 3, Xbox 360, Windows, PlayStation 4, and Xbox One.
The story follows a man named Alexander Mercer who one day wakes up without any memories. He finds himself in a morgue located in the basement of a genetic engineering company called Gentek. Alex escapes from the facility and soon discovers that he has shapeshifting superpowers. The only thing you know is that you have a link to a town in Idaho.
You set out to find more information about who you are and how you got your powers. The game features a deep story that will keep you intrigued from start to finish. Aside from being able to appear as any other person, you also have the ability to consume other people. This comes in handy when you want to quickly regain health.
In Prototype, shapeshifting doesn't mean only transforming your body to look like other people. It means you can also reconfigure parts of your body to create weapons. You can quickly grow anything from hammers to blades. Depending on the situation you find yourself in, you'll need to figure out which weapons to use to defeat your enemies.
Saints Row IV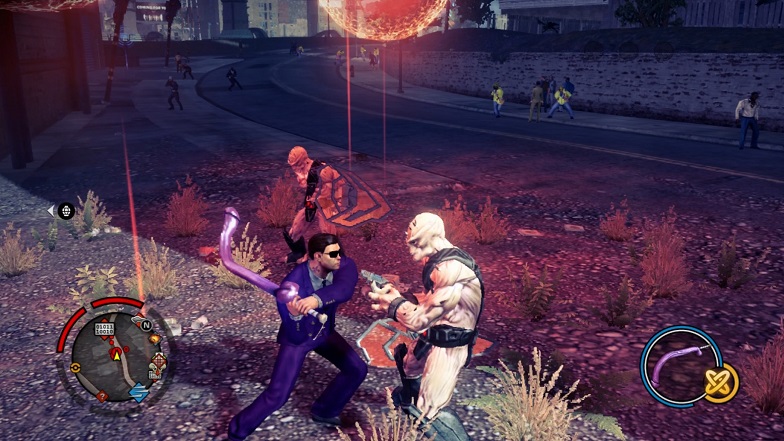 Saints Row IV is the fourth and final installment in the original Saints Row video game series. It was developed by Volition and represents an action-adventure game in which aliens invade the Earth. Saints Row IV features both single-player and multiplayer modes. It's available for Windows, Stadia, Nintendo Switch, Xbox One, PlayStation 3, Xbox 360, PlayStation 4, and Linux.
The story is set in a fictional city known as Steelport. Players assume the character of a man who successfully stops a terrorist threat and gets elected President of the United States five years later. During a press conference, the planet gets invaded by an alien empire led by ruthless leader Zinyak. Aliens destroy the White House and kidnap most of the cabinet.
Saints Row IV is an extremely entertaining game that has an interesting story, hilarious moments, cool combat mechanics, and various superpowers you can use. There are many different activities you can engage in. Aside from standard activities like racing and shooting enemies, you can also fight crowds of zombies and drive around in tanks.
The superpowers in the game are pretty cool. For instance, you can boost your running speed to the point where you start outrunning vehicles. You can use telekinesis, shoot ice projectiles, create shockwaves when you jump, run through tanks, and even leap over buildings. Players can also fully customize their character in Saints Row IV. The game also features a weapon customization system.
Sleeping Dogs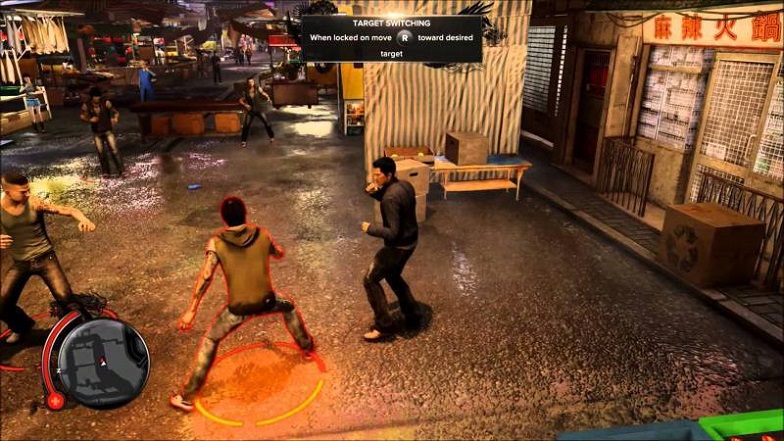 Sleeping Dogs is a single-player action-adventure video game developed by Canadian studio United Front Games. Development began in 2008 and took four years to finish. The game was officially released in 2012 and spawned a spin-off called Triad Wars. You can play Sleeping Dogs on PlayStation 3, Xbox 360, PlayStation 4, macOS, Xbox One, and Windows.
The story follows an undercover police officer named Wei Shen. Wei is a talented martial artist and cop who manages to infiltrate the Sun On Yee Triad organization. The events of the game are set in contemporary Hong Kong.
Being an undercover officer is not easy, which you'll find out for yourself soon after you start playing Sleeping Dogs. Players have to find a balance between doing tasks to prove their loyalty to the Triads and completing their mission for the police. You'll be assigned many dangerous missions by the Triads, including assassinations.
The game is set in an open-world environment that you can spend a lot of time exploring. It is played from a third-person perspective and features martial arts fights, parkour, car races, and shootouts. You'll have some interesting gadgets at your disposal that you can use to explore the world or defeat your enemies.
It's important to be cautious when you're completing your missions to not draw any attention to what you're doing. If you're not careful, your criminal activities will incite a response from the police and cause you to blow your cover.
Mafia III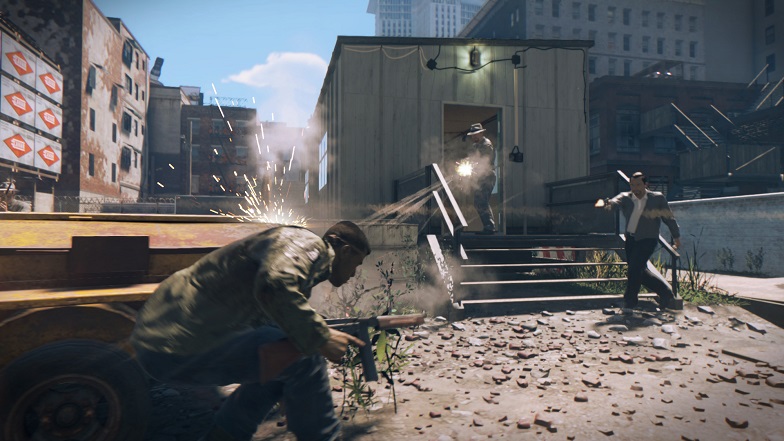 Mafia III is an action-adventure video game that represents the third installment in the Mafia series. It was developed by Hangar 13 and released in 2016. The game sold more than seven million copies worldwide, making it a commercial success. You can play Mafia III on Stadia, Xbox One, Windows, PlayStation 4, and macOS.
The story of Mafia III is set in the late 1960s. The events in the game take place in the city of New Bordeaux. The majority of the city is controlled by a single crime organization known as the Marcano family. There are also some smaller organizations that fight for their slice of control over the city. These include the Haitian Mob, Southern Union, Black Mob, and Irish Mob.
You take on the role of an ex-criminal and Vietnam veteran named Lincoln Clay. You visit New Bordeaux to get back in touch with your father, who also happens to be the Black Mob leader. You are forced to get back into a life of crime to help your father solve a conflict with the Haitian Mob and settle a debt with the Marcano family.
Mafia III was praised for its dark themes, characters, story, environment, and music. The game features a big open world that's a delight to explore. The design makes you feel like you're walking around New Orleans in the late 1960s. If you like a really good story in video games, Mafia III is definitely for you.
Watch Dogs 2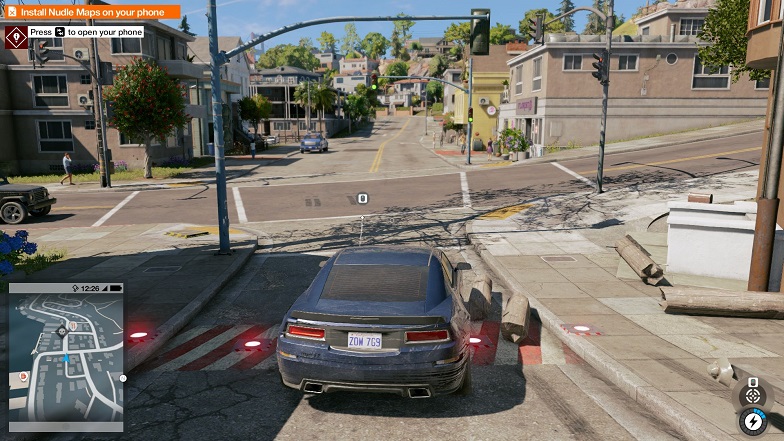 Watch Dogs 2 is the second installment in the Watch Dogs video game series. The story of this game is set in the same universe as the first installment, but you don't have to play the original to enjoy this release. Watch Dogs 2 was developed by Ubisoft Montreal and was released in 2016. It is available for Stadia, PlayStation 4, Xbox One, and Windows.
Watch Dogs 2 is an action-adventure video game set in the San Francisco Bay Area. It supports single-player and multiplayer modes. There are six competitive multiplayer modes you can enjoy with your friends.
The story follows a talented hacker named Marcus Holloway. Marcus works for DedSec, a hacking group with the goal to take down San Francisco's surveillance system. The original Watch Dogs game was both a critical and commercial success. Yet the development team carefully studied the feedback they received to create an even better experience this time around.
The game studio worked with many professional hackers to make game mechanics and hacking scripts seem as authentic as possible. Watch Dogs 2 was praised for its hacking gameplay, characters, setting, and story.
You will have a large open world to explore in Watch Dogs 2. You can navigate it either by foot or utilizing one of the various cars available in the game. You can drive boats, trucks, motorcycles, cable cars, buses, and more. The game features stealth elements, which means you need to be careful not to get caught during your hacking expeditions.
Murdered: Soul Suspect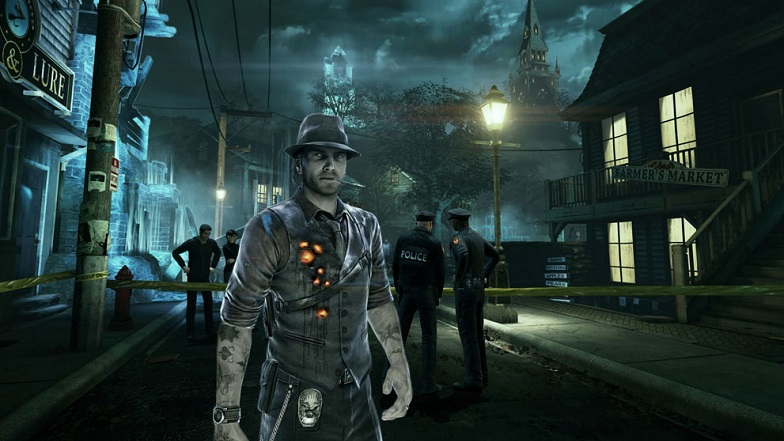 Murdered: Soul Suspect is an action-adventure video game with mystery and stealth elements. It was developed by Airtight Games and released in 2014. It only features a single-player mode, which is completely fine considering the story is its strong suit. You can play the game on PlayStation 3, Xbox 360, PlayStation 4, Windows, and Xbox One.
The story is based on a quite original concept in the world of video games. You play detective Ronan O'Connor who sets out on a mission to catch a serial murderer known as the Bell Killer. The only problem is that you get killed by this serial murderer at the start of the game. The real story begins when you return as a ghost and continue your mission to catch the Bell Killer.
Ronan is determined to track down the serial murderer at any cost because it's the only way for him to reach the afterlife. The game is set in a fictionalized version of the city of Salem, Massachusetts. You will use special abilities familiar to ghosts to find relevant clues about the Bell Killer. You'll be able to possess people to read their minds and see what they know. Players can also teleport and walk through walls.
As you set out to find the location of the serial murderer, expect to gather hundreds of interesting collectibles. There is a lot to discover in the city of Salem. You'll have countless side-quests that you can embark on before completing your main mission.
Batman: Arkham Origins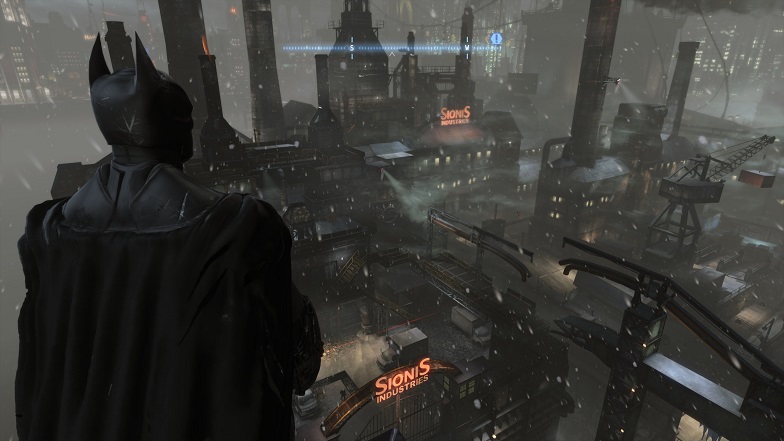 Batman: Arkham Origins is an action-adventure video game developed by Splash Damage and WB Games Montréal. It is the third installment in the Batman: Arkham game series. Arkham Origins was released in 2013 and used to have a multiplayer mode until it was retired in 2016.
Today, you can only enjoy the single-player campaign, which was always the better experience anyways. You can play the game on Wii U, Xbox 360, PlayStation 3, and Windows.
In Arkham Origins, you take control of a younger batman who gets a bounty placed on his head by crime lord Black Mask. The bounty gets a lot of attention and attracts eight deadly assassins from the DC Comics universe. Your main quest is to find Black Mask while being hunted by villains as well as the police.
The story follows Batman as he encounters some of the notorious DC Comics villains for the first time. Arkham Origins features stealth elements, but that doesn't mean there will be a shortage of deadly fights. You'll have to use a variety of combat abilities and gadgets to defeat your enemies. There are some very cool gadgets in the game, including the Concussion Detonator which stuns multiple opponents in close combat.
Be prepared to face some of the most legendary villains in the DC universe, including the Joker, Copperhead, Bane, Deadshot, Captain Gordon, Penguin, Deathstroke, Anarky, and more.
Darksiders
Darksiders is the first installment in the video game series of the same name. It's an action-adventure game with RPG elements. It was developed by Vigil Games and released in 2010. The game was remastered six years later. You can play Darksiders on Wii U, Xbox One, PlayStation 3, Nintendo Switch, PlayStation 4, Xbox 360, and Windows.
The character you control in Darksiders is the first Horseman of the Apocalypse – War. In the game, he gets accused of inciting a war between hell and heaven. War gets blamed for his actions by the sacred Charred Council and gets stripped of his powers. Following your indictment, you receive a chance to return to Earth to find out the truth about who incited this horrific war.
You set out on a quest for vengeance while being hunted by a vengeful group of angels. To find the truth, you must defeat the dangerous forces of hell. Darksiders features hack and slash elements, which makes playing the game a thrill if you're a fan of the genre.
Players get to combine their attacks with supernatural abilities to take care of foes. You will have a lot of cool weapons at your disposal, including those from the demonic and angelic realms. It goes without saying that you'll be using a lot of Earthly weapons as well.
Darksiders is a game praised for its replay value, story, setting, combat mechanics, and voice acting.