A dying forest, an unlikely hero, all set into motion after a powerful storm… who could forget Ori and the Blind Forest?
The action-platformer Metroidvania took on the world with its stunning, hand-painted visuals, emotion-packed story, and gripping gameplay. But what do you do once that's all over?
Finishing a game can make you feel empty, we get it. Nothing quite compares to the gaming experience Ori offers, but here are a few that can help fill the void. Here's a list of the 10 best games like Ori and the Blind Forest.
Hollow Knight
Available on Nintendo Switch, PlayStation 4, Xbox One, PC.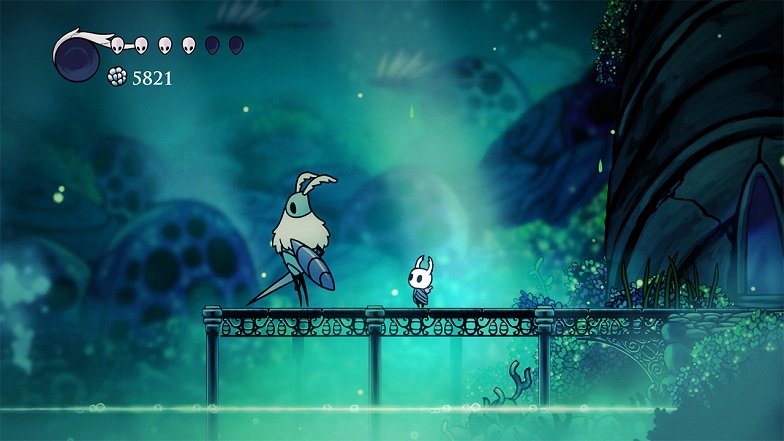 Let's kick this "best games like Ori" list off with Hollow Knight! It's a no-brainer, and a game that holds a special spot in my heart. It's been dubbed the king of modern Metroidvanias, and hailed a masterpiece, for good reason.
Ironically, this game is anything but Hollow. From the world and characters, to the art style and soundtrack, it is full of heart. It should be the first title any Ori fan checks out after finishing.
Hollow Knight has such a high level of polish that it puts some AAA games to shame. You'll feel right at home if you're coming from Ori, as this is one of the best indie games on the Switch and other platforms like the Xbox One.
In Hollow Knight, you'll play as (surprise) a knight, trying to save Hallownest, a once prospering kingdom that has fallen to "The Infection." The goal is to defeat the three "Dreamers" and to find the source of the infection.
In typical Metroidvania fashion, you'll be fighting off against monsters in 2D side-scrolling action, exploring maps as you unlock new abilities. As you progress through the game, there's also plenty to backtrack and check out as you earn new skills.
The game also has plenty of rich lore and flavour text to unlock. While you'll be mainly battling off against foes with a sword, you also unlock spells for long-range attacks.
Hollow Knight also has a fresh spin with multiple endings and non-linear gameplay, as it has a total of 6 endings! It's perfect for replaying and will suit Ori fans.
Cuphead
Available on Nintendo Switch, PlayStation 4, Xbox One, PC.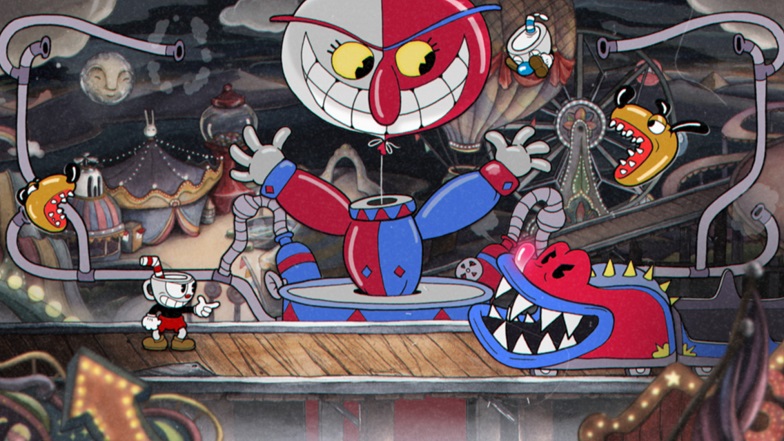 Let's talk about Cuphead. Love it, hate it, or more likely love it and hate it, it should be on everyone's must-play action platformer list. I'd argue the art direction is even better than Ori and the Blind Forest.
Cuphead looks like a cartoon has come to life! It takes direct inspiration from early American cartoons from Disney and Fleischer Studios. All of the animations in Cuphead are hand-drawn, and the backgrounds are painted. If the art alone hasn't sold you on Cuphead, the gameplay will seal the deal.
Cuphead features a mix of run-and-gun platformer gameplay with grand boss battles. The combat is adrenaline-pumping, and best of all, you can bring a friend! It's one of the best Steam games to play with a partner.
Although Cuphead is light on the story element, especially compared to the emotional rollercoaster that is Ori, it's worth playing for the world. Every stage and level in Cuphead is bursting at the seams with color and personality.
Every enemy and boss design in this game is unique, and almost pops right off the screen. It's also great if you're looking for a more challenging action platformer.
There's nothing to hate about this game (except maybe when you lose to the same boss five times over) and I highly recommend checking it out.
Celeste
Available on Nintendo Switch, PlayStation 4, Xbox One, PC.
This game was probably one of the biggest releases of 2018. If you haven't already played Celeste, you should get on it now. It received a nomination at The Game Awards 2018 for Game of the Year, up against titles like Spider-Man and Monster Hunter: World.
Celeste is a great choice if you loved the puzzle-solving element in Ori, and want a game with a bit more of a story focus.
The game will have you jumping, dashing, and even wall-running to traverse the levels. This game was also developed with speedrunning in mind, so its movement system was designed with depth. The movement feels snappy, and while simple to get into, features plenty of advanced techniques to learn for quicker level completion times.
When it comes to story, the game follows a young trans woman, Madeline, in her attempt to climb a mountain and reach the summit. Along the way, she'll have to face her fears and confront her demons.
If you're looking for a relaxing platformer experience, Celeste also includes an "assist" mode, that allows for infinite jumps, invincibility, and more.
So, you can just sit back and enjoy the story. This game is great if you want a change from the grim "world is ending" brutal Metroidvanias. We also have a list for games similar to Celeste, if you want something less hardcore.
Dead Cells
Available on Nintendo Switch, PlayStation 4, Xbox One, PC, Android, and iOS.
Dead Cells is a very unique take on the Metroidvania genre, especially when compared to the Ori franchise. However, this is what makes it worth checking out! Dead Cells dares to be different and aims to put a fresh spin on the style.
Instead of hand-crafted levels, Dead Cells is also a rogue-lite with procedurally generated stages.
It throws you right into the combat and action elements of the genre, which isn't a bad thing. The gameplay loop is addictive, and the controls are satisfying. The developers like to call this game a 'RogueVania', bringing together the best of both genres.
The game features over 50 different weapons and spells, all with unique gameplay. There's also plenty of hidden rooms and secrets to discover if you love exploration.
Dead Cell's slogan is "Kill, die, learn, repeat." Every time you play through the game, you'll unlock more abilities and learn more about the game.
It also has a non-linear design which allows for freedom with playstyle. Build? Direction? Weapons? That's all up to you.
If you're a fan of action-platformers/Metroidvanias, it'd be a disservice not to check out Dead Cells.
On top of the incredible gameplay, it also has a vibrant pixel art style. The visuals are a nice cherry on top! This is well worth your time if you're a fan of games like Ori and the Blind Forest.
Owlboy
Available on Nintendo Switch, PlayStation 4, Xbox One, PC.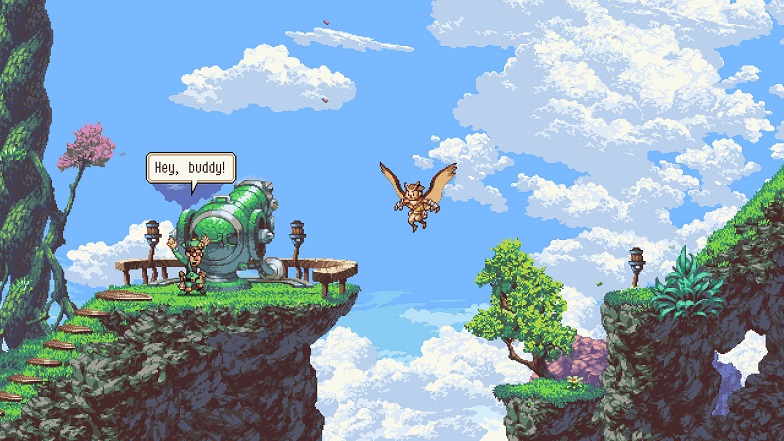 No 'best games like Ori and the Blind Forest' list is complete without recommending Owlboy.
The game is full of heart, bursting at the seams with personality, and you can see the passion in every pixel. It's a story-driven platform adventure game, with some light Metroidvania elements.
This game follows Otus, a mute owl(boy), as he's trying to save his world from sky pirates.
While this game features the classic Metroidvania staple of dungeon crawling, combat is a little different. Otus doesn't actually attack. Instead, you'll call upon his companions to fight for you! Over the course of the game, you'll unlock more allies with different abilities.
The game also features plenty of puzzle solving elements if you're a fan of that.
Owlboy was really reminiscent of Ori and the Blind Forest for me, with its strong story beats, tight gameplay, and captivating visuals.
Owlboy also has a very retro vibe to it. It instantly hits me with nostalgia and feels like a 2000's game released 20 years late, in the best way possible.
Salt and Sanctuary
Available on Nintendo Switch, PS Vita, PlayStation 4, Xbox One, PC.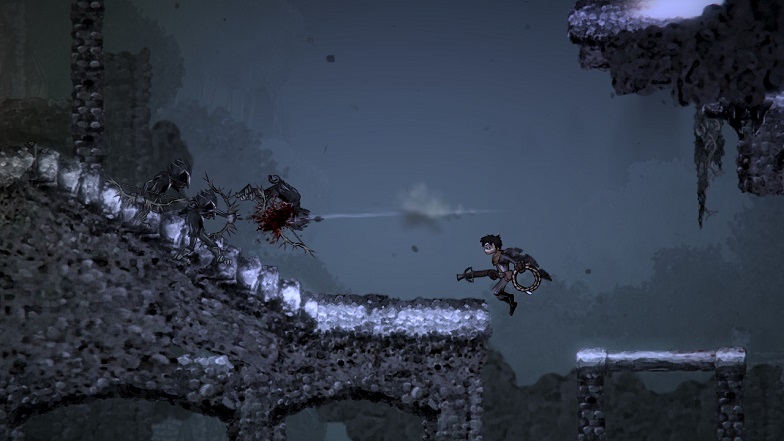 Salt & Sanctuary just works. It doesn't aim to be an innovative masterpiece, it just takes two ideas, blends them together, and does it well. If you're looking to fill your Ori-sized hole with a more RPG take on the action-platformer genre, this is the game for you.
This game is best described as 2D Dark Souls. It has a deep-action combat system, which allows for plenty of replayability and variety with builds. You'll need to time dodges, block at the perfect moments, and wait for the right time to attack.
It also doubles down the exploration elements of a platformer, with plenty of hidden areas to discover. The world is immersive and feels alive. While it isn't as story-heavy as some other games on this list, or a tear-jerker like Ori and the Blind Forest, the universe is still rich with world-building.
Salt & Sanctuary is set on an uncharted island, filled with mossy corpses, unspeakable terrors, and monsters waiting to tear apart your soul. You'll be exploring forgotten cities, ruins built on bloodshed, and dungeons home to darkness.
The game is also a great choice if you want an action-platformer you can play with friends. It features couch co-op! So, you can head out and slay with a partner.
Best of all, the game is also pretty cheap nowadays. It's amazing bang for buck, you can squeeze out dozens of hours for just a few dollars.
Blasphemous
Available on Nintendo Switch, PlayStation 4, Xbox One, PC.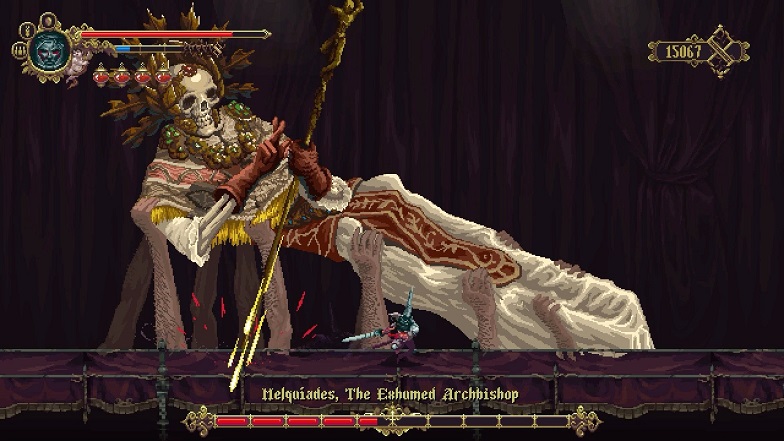 Following hot off of Salt & Sanctuary, Blasphemous is another game that draws heavy inspiration from the Dark Souls series.
It's also perfect if you're looking for something closer to the original Castlevania games in world and aesthetic. You can probably tell from reading "Dark Souls" and "Castlevania", this game isn't for the light-hearted.
Blasphemous is ideal if you're looking for a punishing yet rewarding Metroidvania.
In this game, you play as "The Penitent One" – the sole survivor of a massacre, driven by guilt. You'll explore a nightmarish world crafted from pixels and terror, filled with monsters, dungeons, and secrets.
The game takes place in "Cvstodia", heavily inspired by dark gothic architecture. You can explore the world in a non-linear fashion, and you will unlock new abilities and special combos for your weapon as you progress.
In Blasphemous, you'll be battling tormented souls and giant bosses using your trusty sword.
If you're into theory crafting, this game allows for variety with different builds. You can equip different relics, prayers, and more to experiment with different play styles. This is a great pick for fans of games like Ori and the Blind Forest who want something more challenging.
Gris
Available on Nintendo Switch, PlayStation 4, Xbox One, PC, Android, and iOS.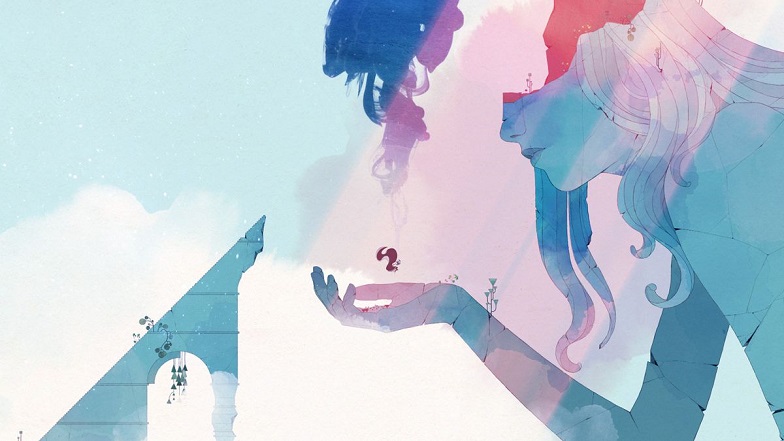 Best described as an experience rather than a standard game, Gris is a must-play for anyone who absolutely loved the artistic side of Ori and the Blind Forest.
Although the game is on the shorter side, it's absolutely breathtaking. It's an unforgettable experience packed into a few hours. Describing the game itself is hard. It's hard to put into words, but maybe that's the best recommendation I could give.
The game is full of gorgeous watercolor skies, illuminated caves, and flowers that are so vivid they'll beautifully haunt your dreams. With that being said, GRIS isn't just masterfully crafted art, it has substance too.
The game is full of cleverly designed puzzles and platforming challenges. There's no room for fighting and monsters here. All you do is run. As you complete the puzzles and challenges GRIS offers, it gets more elaborate, and the difficulty ramps up. You'll also unlock new abilities to help you later on.
While GRIS doesn't tell a traditional narrative like Ori and the Blind Forest does, it's still worth experiencing. It's one of the best platformers when it comes to story, it's just told through other means. The game will send you through a whirlwind of emotions.
Castlevania Advance Collection
Available on Nintendo Switch, PlayStation 4, Xbox One, PC.
Let's jump back to the classics! Without the Castlevania franchise, a 'best games like Ori' list wouldn't even exist. It's iconic, a living piece of action-platformer video game history, so why not go back to where it all began? (Come on. Metroidvania, it's literally in the title.)
This collection features three of the legendary early 2000s Castlevania games, as well as Castlevania: Dracula X – a reimagining of the cult classic Rondo of Blood.
These titles have all been updated, with quality-of-life features such as save states, rewind, and even replay! Without a doubt, it's the best way to experience these classics from the Castlevania franchise, and take a look at the series that kick-started action-platformer games.
This collection also comes with a few nifty extras, such as a gallery to view all the stunning designs and concept art, a detailed encyclopedia, and even a music player! So, you can listen to your favorite tracks back-to-back.
The Castlevania games are legendary for a reason. The pixel art still holds up well today, and the combat is still just as responsive and satisfying.
Nothing quite packs a punch like taking off a vampire's head! Or facing down the Lord of Darkness, Dracula himself. From Richter Belmont through to Juste Belmont, this collection will have you playing through generations of vampire hunters.
Castlevania is full of rich lore and amazing world building, and it's even spawned an anime series! This collection is not to be missed, and makes up some of the best Metroidvania games on the PS5.
Limbo
Available on Nintendo Switch, PlayStation 4, Xbox One, PC, Android, and iOS.
Although Limbo isn't as combat-heavy as the other games on this list, it's on par with Ori and the Blind Forest with its visuals and atmosphere. If there was any question about whether video games were an art form, Limbo would put an end to the discussion.
Limbo goes full focus on puzzle solving, so if you loved that about Ori, you're in luck. You play as a boy who wakes up at the "edge of hell", trying to find out what happened to your sister.
It is hard to find the right words to describe the game. It's the best of unsettling, disturbing, and haunting, all wrapped up beautifully in a tight platforming experience. It's one of the most interesting puzzle games on the Xbox series X/S that includes platformer and deep narrative elements.
The world of Limbo is completely in black-and-white tones, completely void of any color. It is a wild change from the wonder-filled, colorful Ori, but it's a good one.
If you are looking for a good puzzle platformer, this is definitely our go-to recommendation for games similar to Ori. It's out on pretty much every platform, and is a memorable play.
Have you played the sequel – Ori and the Will of the Wisps?
Available on Nintendo Switch, Xbox One, PC, Xbox Series X and Series S.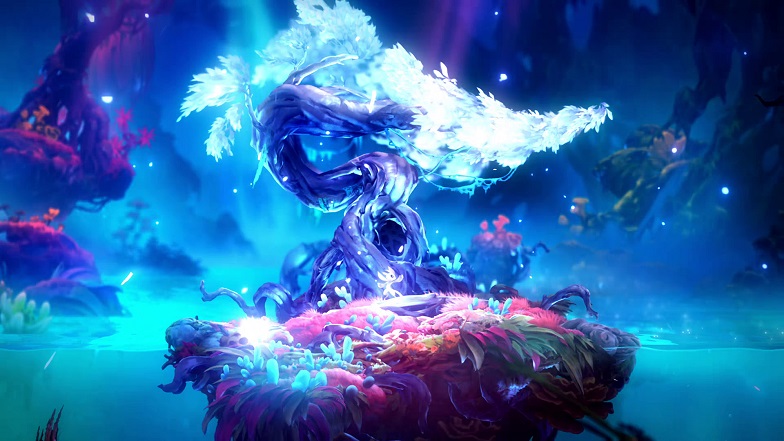 It turns out we lied—there is a game extremely similar! Did you really think we'd leave the sequel out of the best games like Ori and the Blind Forest list?
Will of the Wisps is the sequel that takes place immediately after the events of the first game, and has you exploring a brand-new region, Niwen.
It's perfect to jump right into after finishing Blind Forest, and feels like a natural upgrade to the series.
Will of the Wisp introduces so many fresh changes and features, like a new combat system, a new upgrade system inspired by Final Fantasy, and a transition to a new art style.
Will of the Wisp makes a jump to a three-dimensional art style, with 3D models and multilayered backgrounds. It is absolutely jaw-dropping, and an improvement over the first game, while maintaining the same spirit.