17 Best Games Like Epic Seven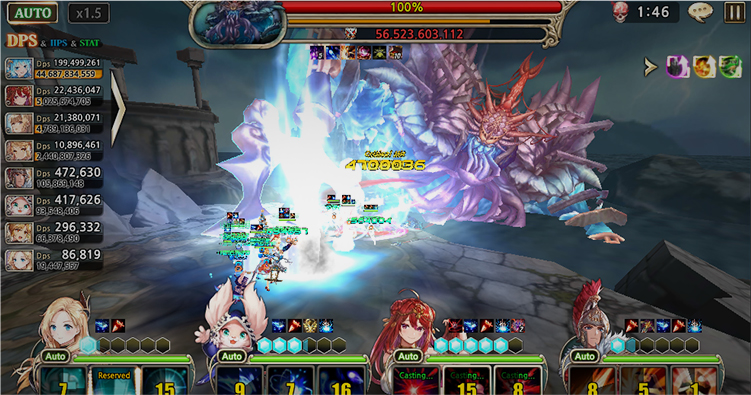 Epic Seven is one of the most popular gacha games out right now and has been since its launch. The amazing graphics, regular updates, and amazing graphics keep people playing despite the questionable RNG gearing system.
There is a lot of content to unpack in Epic Seven from the multitude of PVE game modes to the different styles of PVP as well.
Today, we'll be taking a look at some of the best anime-style gacha games with similar mechanics, art styles, or narratives like Epic Seven!
17. Another Eden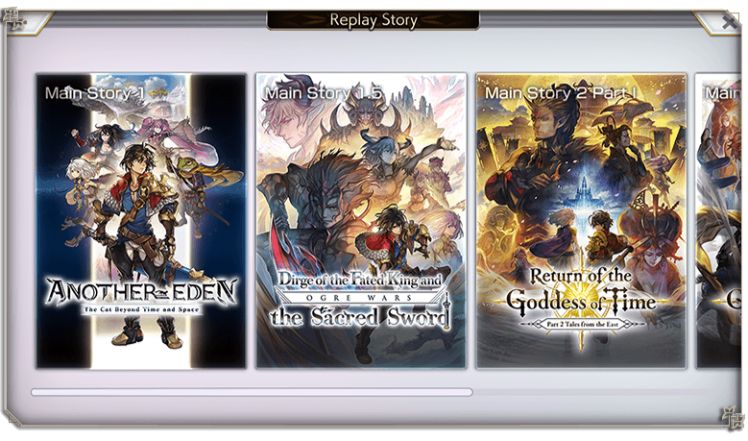 Starting things off, we have Another Eden. Another Eden is more of a single-player RPG as opposed to a traditional gacha game like Epic Seven. Sure, there are gacha elements present in Another Eden, but like FGO, they are more for collection-based purposes. Whereas, in Epic Seven, the gacha is a roadblock between you and end-game PVP.
Another Eden is great as a side-game because there is never anything for you to catch up on. Taking a break from Epic Seven for a month or two will have you missing out on overpowered units and free gear. However, Another Eden's story will always be there, waiting for you to return.
Yes, the graphics of Another Eden cannot hope to compare with a game as stylish as Epic Seven. However, if you're getting burnt out on grinding and trying to maintain a high level in PVP, Another Eden might just be the game you need to take a load off!
16. Seven Deadly Sins Grand Cross
Seven Deadly Sins Grand Cross is a gacha game based on the anime, Seven Deadly Sins. Fans of the show will likely already know about this title, as it made a big splash in the 7DS community when it first launched.
Gearing in Epic Seven has been a large complaint from fans for some time now. Layers upon layers of RNG plague the gearing systems in Epic Seven from acquisition, to substats, to enhancement.
Seven Deadly Sins has a much nicer and more easily accessible gearing system. In fact, fans of the game have often stated that it's too easy to max a character out. If you're in need of a break from the endless RNG in Epic Seven, give 7DS Grand Cross a try.
15. King's Raid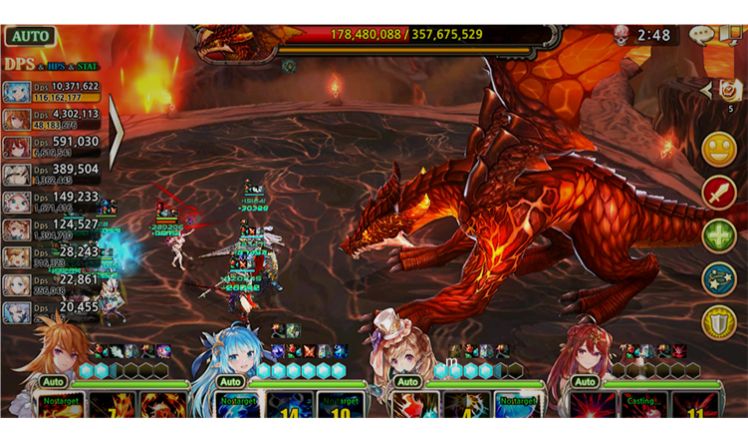 King's Raid is another RPG gacha game much like Epic Seven. Players will collect characters of seven different types and battle against a horde of vicious enemies. Epic Seven has always professed its plans to run for at least ten years.
King's Raid is about to celebrate its sixth anniversary so, needless to say, Epic Seven can definitely take note of what gacha practices keep a game like this afloat for such a long time.
A big part of Epic Seven is its PVP. The game is leaning more and more into perfecting its balance and is trying hard to establish a legitimate esports scene.
King's Raid also has an intricate PVP scene. Although not as big as Epic Seven's, King's Raid has a nice balance of PVE and PVP content.
14. Exos Heroes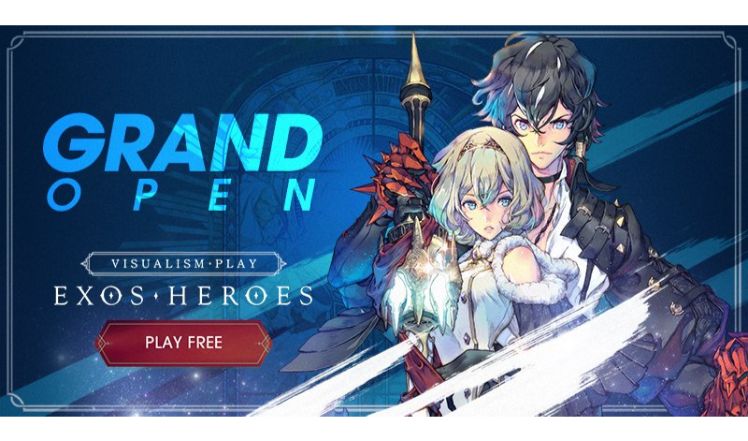 Epic Seven's initial draw is its beautiful visuals. Exos Heroes stunning aesthetic was one of the main reasons it was toted as the "Epic Seven Killer" during the lead-up to its release.
While we now know this is far from the case, Exos Heroes continues to make improvements to its game in order to appease players (especially after the several backlashes it received).
Unlike Epic Seven, Exos Heroes features fully realized 3D models for its characters. Depending on your personal preferences, either style may appeal to you more. However, for those that prefer this more realistic style as opposed to the anime style of Epic Seven, Exos Heroes is a great game to try out.
Furthermore, those who enjoy acquiring incredibly powerful and rare units (such as Epic Seven's Moonlight Heroes) will feel the same joy in summoning a strong Fate Core hero in Exos Heroes.
13. Honkai Star Rail
Honkai Star Rail's closed beta ended recently after giving fans a brief look into what the full game will look like. Needless to say, for a game developed by Mihoyo (especially coming off the millions made through Genshin Impact), the game is going to be good.
Taking a step away from the action RPG genre of Honkai Impact 3rd or Genshin Impact, Honkai Star Rail opts for turn-based mechanics and a similar gear progression/combat system to Epic Seven.
Gear stats with cumulative bonuses, speed stats, and random subrolls are all present here. While this might make you want to run for the hills, it certainly is a lot more welcoming for mobile gamers or those who dislike real-time combat.
Genshin is best played on a PC or with a controller due to the reaction-based combat. While a lot of people like this style of gameplay, fans of games like Epic Seven might feel turned off.
Honkai Star Rail is essentially Mihoyo's version of Epic Seven! Enjoy one of the most visually stunning games from one of the most proclaimed companies in recent memory!
Honkai Star Rail has yet to announce an official release date, but keep your eyes peeled. If it's half the success of Genshin Impact, while taking inspiration from another popular title like Epic Seven, it's certainly a game to look out for.
12. Arknights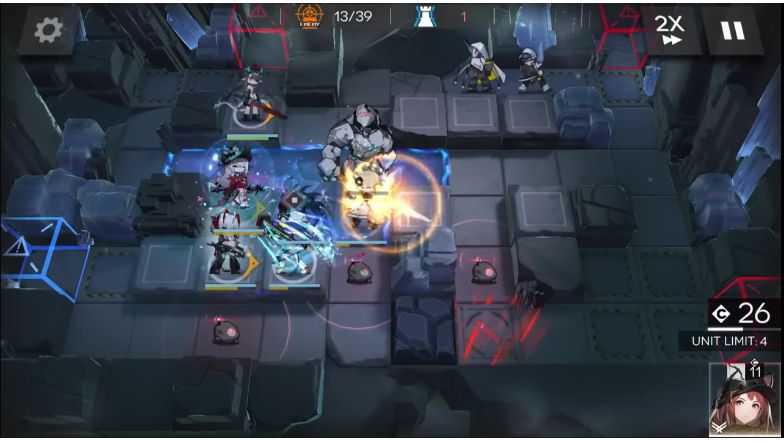 Arknights is a tower-defense-style gacha game that had a lot of people talking when it was first released. Players must use various characters from melee, ranged, or healers, in order to ward off incoming waves of enemies.
Due to the limited number of available options or correct strategies (especially at higher levels of gameplay), Arknights has also been referred to as a puzzle game. Players will be required to think up new and inventive strategies in order to best support their units and come out of fights unscathed.
Arknights features a loveable cast of characters similar to Epic Seven, each with its own unique traits and abilities. Additionally, later Abyss stages (Epic Seven's answer to late-game content) also feature puzzle-like mechanics, requiring proper cooldown management and unit types in order to succeed.
11. Azur Lane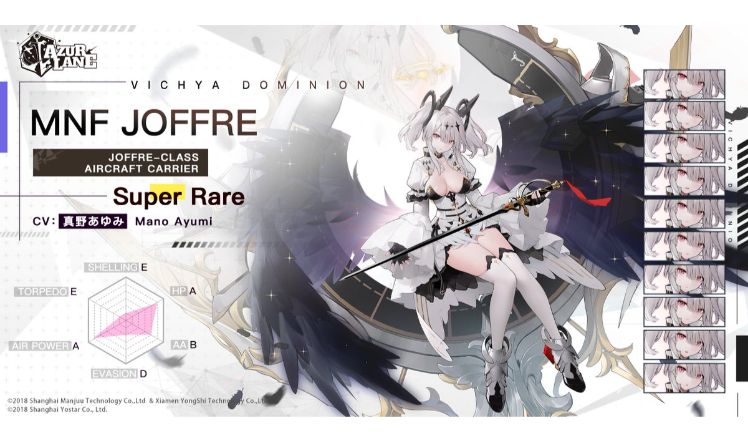 Azur Lane is one of the biggest names in gacha gaming alongside titles such as Fate/Grand Order or Granblue Fantasy. This game birthed the "ship-girl" genre as several other wartime/ship girl games came out around the same time as this one, hoping to make a name for themselves.
Azur Lane is still just as fun as it always was, with fast-paced combat and amazing character designs. These designs in particular have continued to increase their… raunchiness over the years.
Epic Seven has recently come under fire, being forced to "nerf" a character's design in order to maintain a 12 rating on the app store. It seems like Azur Lane never got the memo as some character's art does not lend itself to being played in public.
Still, Azur Lane is a fun game with a long life ahead of it. There's no better time to start this one!
10. Alchemy Stars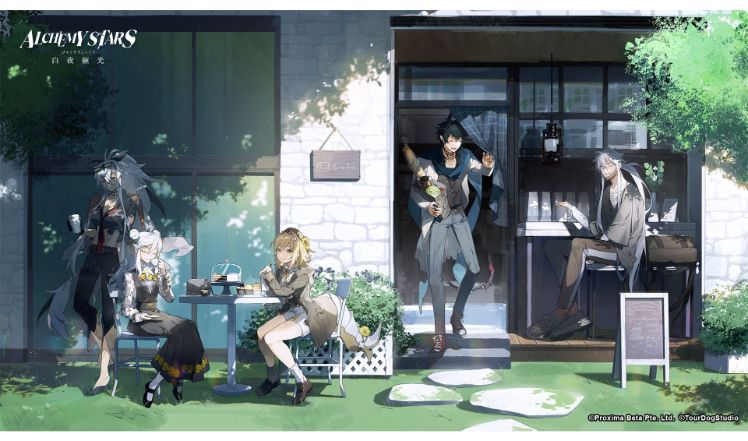 Alchemy Stars is a very unique gacha game with tactical tile-based mechanics. In this game, players must create a path of connected tiles to receive added bonus in combat. Depending on the length of the path, for example, your characters will receive a buff to their attack damage.
An interesting gameplay loop is not the only thing Alchemy Stars has to offer. The game's art is another huge draw, featuring some of the most gorgeous splash arts for characters we've ever seen.
Alchemy Stars is still in its infancy and while the main buzz surrounding the game has died down, its dedicated player base continues to sing the game's praises on a daily basis.
9. Final Fantasy Brave Exvius War of the Visions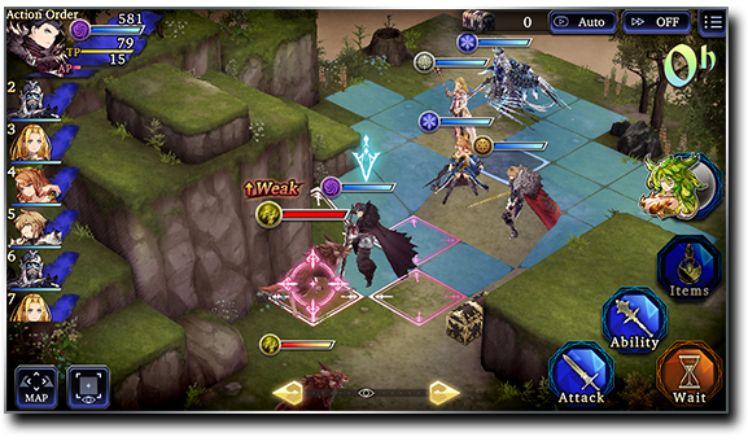 FFBE WOTV is a tile-based gacha drawing inspiration from the cult classic Final Fantasy Tactics series. Despite featuring a more niche gameplay system, the game has seen relative success thanks to the frequent collaborations with popular Final Fantasy characters.
Cloud, Tifa, Aerith, Noxus, Lightning, and more are all playable in FFBE WOTV. Furthermore, characters outside the Final Fantasy universe, such as Persona's Joker and Tomb Raider's Lara Croft, are also available as summonable units.
Epic Seven has dabbled in collaborations with popular IPs such as That Time I Got Reincarnated as a Slime, Re:Zero, and Guilty Gear. Collaborations are always a fun time in a gacha game's lifespan, but Epic Seven's collabs are too few and far between.
If you love the Final Fantasy IP, this is a great game for you to collect all your favorite characters.
8. Princess Connect Re:Dive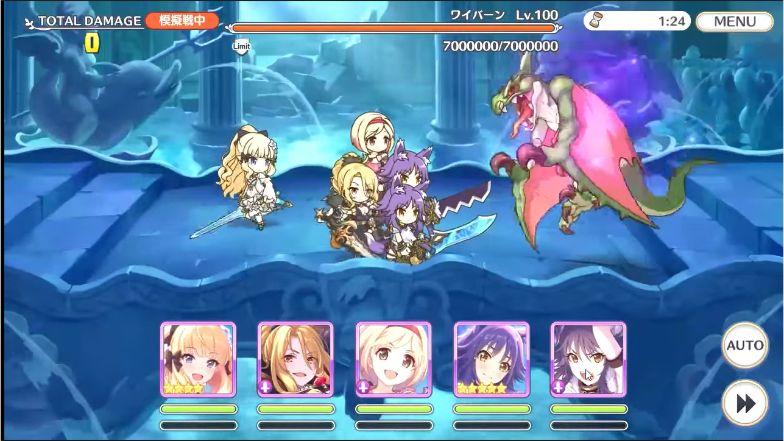 Princess Connect Re:Dive, developed by Crunchyroll, is a side-scrolling auto battler. The game itself is incredibly low-maintenance, making it very viable to play alongside a main game like Epic Seven.
Epic Seven's tagline "Play the Animation" comes into full effect with titles like Princess Connect Re:Dive. As you can imagine by a game developed by Crunchyroll, the leading company in bringing anime to the Western world, Princess Connect Re:Dive has a great anime to go along with the game!
The anime follows the first few chapters of the game, and it's very satisfying seeing your favorite characters fully animated on the big screen.
Fans of Epic Seven have been vying for an anime since the game's inception. Princess Connect Re:Dive fans, on the other hand, are instead vying for a season three to their anime!
7. Blue Archive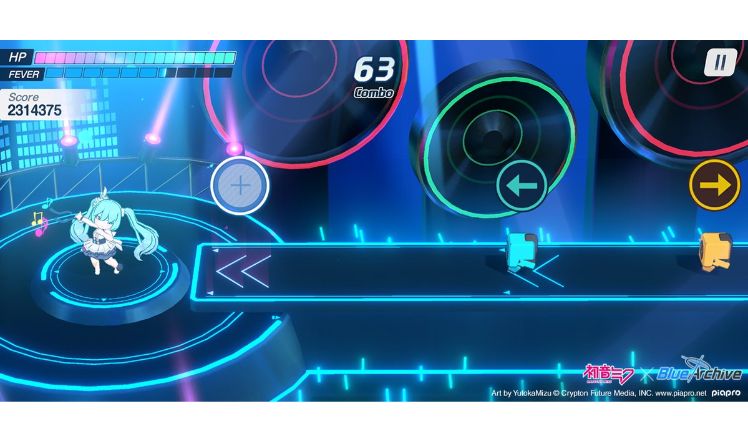 Blue Archive is a charming game in which you play as a teacher amidst school warfare. Every character is a student of a different class and will use their weapons to take on various enemies.
Blue Archive really dives deep into character exploration, with each girl having various relationship stories (even the low-rarity units).
Furthermore, there is lots of content on offer from raids, the main story, and other challenge modes. Blue Archive is great as both a main game for those looking to dedicate the time to max each student or a side game for those just wanting to build a collection.
The game is steadily rising in popularity and has maintained a spot among the top-grossing gacha games on the app store.
6. Artery Gear Fusion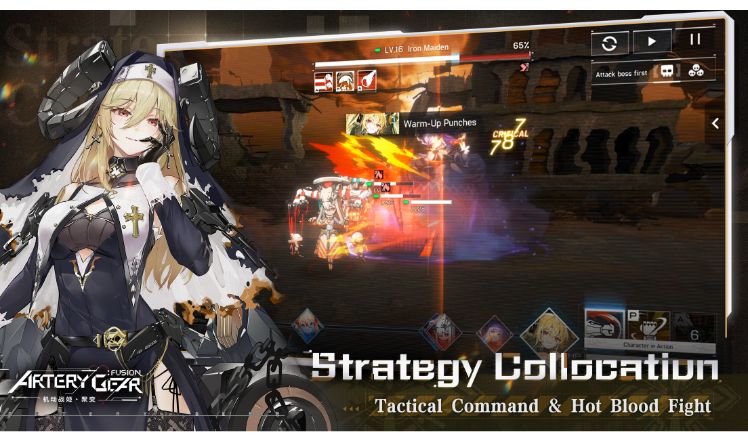 Artery Gear Fusion is a recent release but one that borrows and arguably improves on a lot of mechanics found in Epic Seven.
A big part of Epic Seven involves endless grinding for gear. This has to be done with the game open and running, meaning you can't use your phone and it might overheat (unless you're playing on an emulator). Artery Gear allows for offline farming, allowing players to return after exiting the game to claim their rewards.
Another gripe people have with Epic Seven is the randomness attributed to rolling gear. Even gear with perfect substats might low roll, wasting your valuable enhancing materials. Artery Gear's gear will show the final substats each piece will have, allowing you to enhance or discard to your liking.
Other quality of life improvements include gear substat swapping, skins with unique animations, skippable animations, free unequipping of gear, and the ability to turn certain skills on and off.
All in all, Artery Gear builds upon the strong foundation of Epic Seven, improving on almost every complaint long-term players have for the game.
5. Granblue Fantasy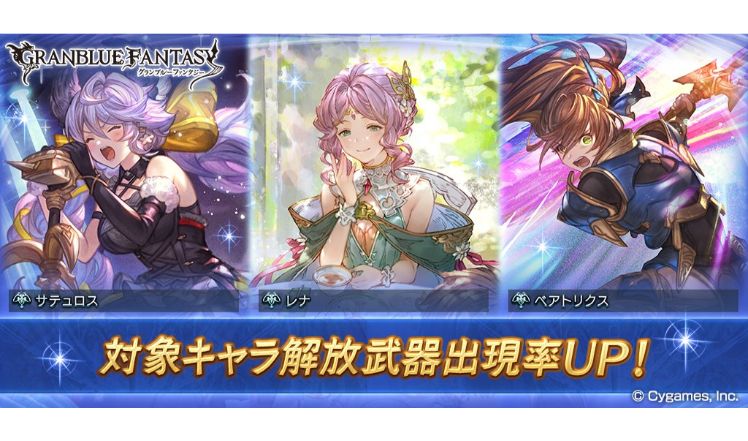 The Gran-daddy of them all, Granblue Fantasy is one of the earliest examples of modern-day gacha gaming. Still only playable in-browser, the downloaded app only acts as an extension of the browser version. Granblue Fantasy has a ton of concurrent players and still manages to rake in the dough.
Like Epic Seven, Granblue Fantasy is a turn-based, anime-style, gacha game. The game itself does suffer for being an older title, but the recent ten-year anniversary added a lot of quality of life features (especially for new players).
Granblue Fantasy also has a lot of other IPs, including the fighting game Granblue Versus, the tie-in anime, and an upcoming RPG Granblue Fantasy: Relink.
There's a lot to dig one's teeth into when it comes to the Granblue Fantasy franchise. Despite it being somewhat of an old game, the developers are intent on making newcomers feel as welcome as possible!
4. Counter: Side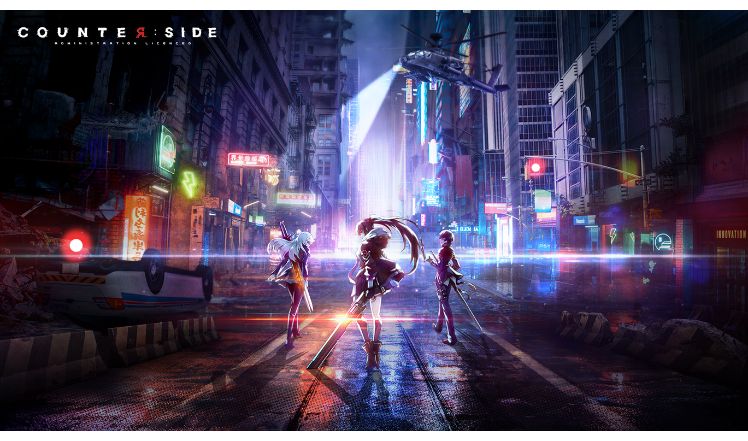 With the recent release of Counter Side global, the buzz surrounding this game has gained some much-deserved traction! Counter Side was originally released in Korea to a fairly decent reception. The SEA release was also well-received, giving players 160 free summons to reroll! However, a lack of marketing caused the SEA version to stagnate. The game is still popular, but newcomers had no way of discovering it thanks to the lack of advertising.
The global version, on the other hand, has been very well marketed and people are thoroughly enjoying their time with the game. Counter Side is an auto battler in which selected units will duke it out against enemies automatically (with the player being able to select when to use certain abilities).
Like most Korean gacha games, you could dedicate the next decade of your life to Counter Side and still have content left to complete afterward. Epic Seven is in a similar boat where there's just too much to do! Epic Seven and Counter Side are both main-game material and will take a lot of time to progress if you relegate them to a side-game.
That being said, both these titles are very deserving of your time and dedication, as the developers are very generous and constantly release new updates.
3. Genshin Impact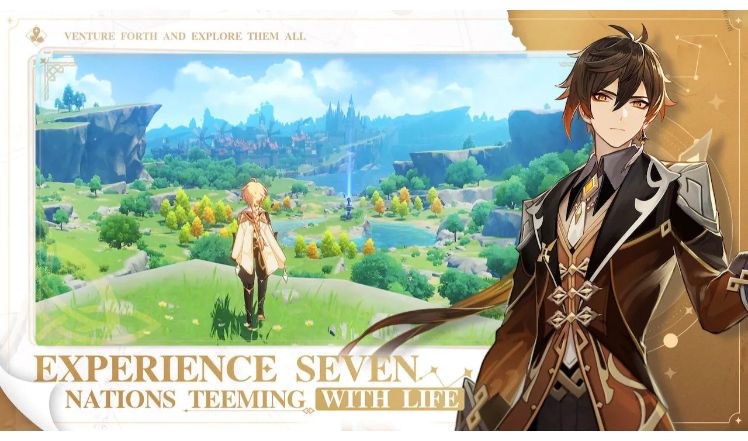 Genshin Impact took the world by storm when it was first released. Gacha gaming has been around for more than a decade, but thanks to Genshin Impact, it was pushed very much so into the mainstream (for better or worse).
Genshin Impact's amazing graphics and fun gameplay progression quickly helped it reach a wide audience. The initial buzz around the game has since died down but the population is still as strong as ever!
Like Epic Seven, Genshin Impact involves using in-game currency to acquire unique characters and use them to complete in-game content. Epic Seven is always praised for its gorgeous visuals and the folks at Mihoyo receive similar compliments for their games' style.
The game has a variety of difficult and challenging content for hardcore players and we definitely found ourselves searching for Genshin Impact Guides on more than one occasion.
Genshin Impact shows no signs of slowing down, so there's no better time to dive in!
2. Fate/Grand Order
Fate/Grand Order, or FGO, is one of the highest-grossing, if not the highest-grossing, gacha games of all time. Surprisingly so, as FGO's static 2D character, lack of quality of life features (such as auto-battle), and horrible pity system, would make you think otherwise.
However, this is where the problems with FGO start and finish. The main draw of this game is the fantastic story, which is leaps and bounds ahead of any of its competitors. Furthermore, the characters are all well-known from other Fate properties be it the games, anime, or other media.
Fate is one of the most popular anime series of all time and all the budget acquired from gacha spenders has been put to good use in producing new games and new series.
People play FGO to play with their favorite servants and to see how they participate in the long-spanning story. This alone is enough to make FGO one of the most popular gacha games of all time.
1. Summoners War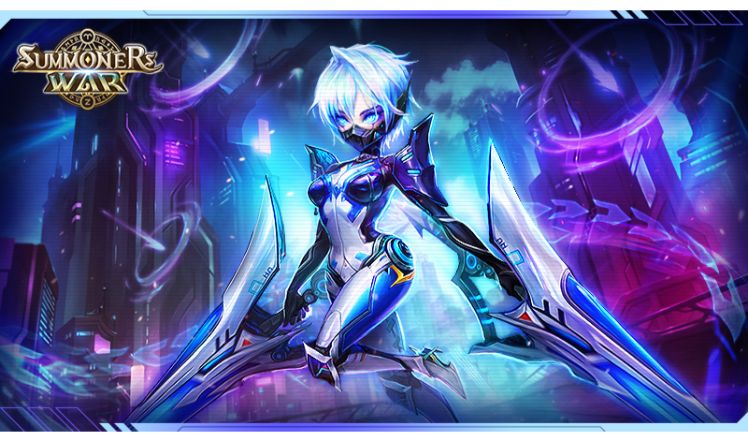 Summoners War is a fairly old game, originally released way back in 2014. However, the population is still thriving thanks to the unique gameplay features that lots of other gacha games have adopted over the years.
Games like Epic Seven, Honkai Star Rail, and Artery Gear Fusion, all take Summoners War's strong foundation of game mechanics and build upon it (for better or worse).
Gear set types, the dreaded Speed stat, random gear rolls, and more were all popularized in Summoners War. Epic Seven in particular even goes so far as to follow a similar timeline of Hero releases (introducing Extinction at around the same timeline Summoners War introduced its own anti-revive mechanic).
Summoners War is one of the leading innovators in gacha gaming alongside other mainstay titles such as FGO and Granblue Fantasy. While it may not be the most flashy of games, it is the most similar title you can play to Epic Seven!