Tomodachi Life offers a type of light-hearted simulation gameplay that's hard to find in other titles. It's a cute and colorful game, and if you've played it, you'll know that seeing your Miis interact and play never gets old.
Whether you're a fan of building characters, exploring new worlds, or even collecting cute items, you'll be happy to know that there are plenty of games with a Tomodachi Life vibe out there. In fact, I've picked out my top recommendations for this list.
They're not quite the same, but they offer the same level of simulation gameplay and escapism that Tomodachi Life fans love. Some include new elements, like fighting or farming.
Here are the best 7 games like Tomodachi Life to download today.
Rune Factory 5
When you're looking for alternatives to Tomodachi Life, you may notice that a lot of the games you come across fall into the farming simulation subgenre. These games are usually calming, colorful, and full of charming characters.
Rune Factory 5 takes this concept and runs with it.
In Rune Factory 5, you're part of an organization called SEED which aims to defeat monsters and keep the local community safe.
The game has a great mix of casual farming simulator gameplay, intricate combat, and immersive social interactions. The town itself is beautiful and full of interesting characters that you get to learn more about as the game progresses.
You can even start relationships with some of these characters.
The simulation aspects of RF5 are intricate yet not too tricky to pick up. The farming is soothing and the town feels alive, thanks to the festivals and special events.
Combat feels impactful and presents a decent challenge, and there are plenty of monsters and interesting missions to take on once you've finished farming for the day.
With a cast of brilliant characters, an immersive world, and detailed simulation gameplay, what's not to love? This game does feel different to Tomodachi Life in terms of subject matter, but the core elements are there and fans are sure to love it.
Cozy Grove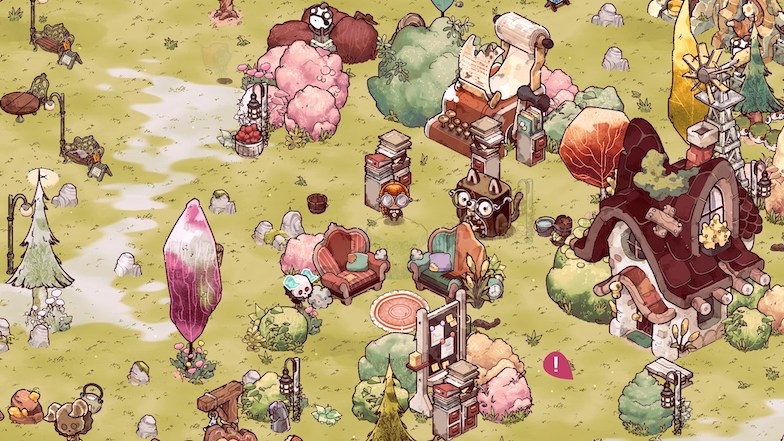 If you're a fan of games with a chilled vibe, you're bound to have heard about Cozy Grove.
This game is an indie gem. It's pretty unique, in that it encourages gamers to play in shorter sessions instead of playing it for hours on end. It has plenty of elements that fans of games like Tomodachi Life are sure to love.
Striking the right balance between creepy and cute, this game places you in charge of an island full of ghostly villagers. You'll need to build friendships, complete quests, and interact with the world around you.
The social element is the most important bit to emphasize here. In a similar vein to Tomodachi Life, players can get to know each character and interact with them. The quests add an extra layer of depth to the social side of Cozy Grove too.
Cozy Grove has all of the simulation elements that you might expect. You can plant fruit trees and mine for ores, or craft items and upgrade your tent to make it more comfortable.
While this game doesn't let you customize characters to the level that Tomodachi Life does, you can customize your island and create beautiful items to help make your game feel more comforting. It's a very aesthetically pleasing game and worth checking out.
Fantasy Life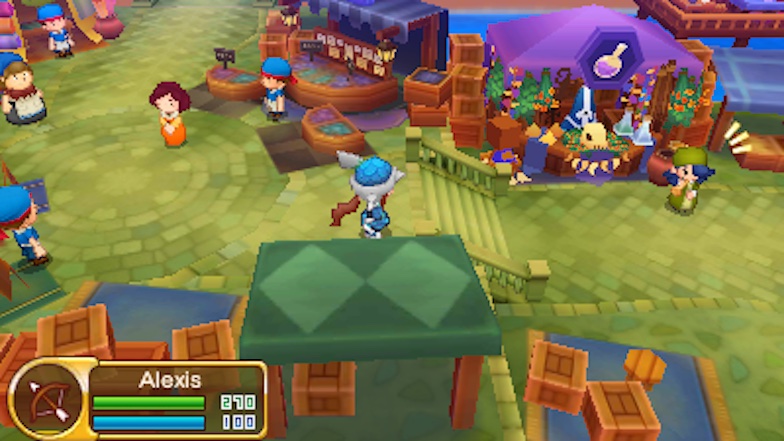 Fantasy Life is a vibrant simulation game that strikes a perfect balance between slice-of-life simulation content and fantasy gameplay. If you ever wondered what Tomodachi Life would be like with ancient prophecies and deities, this is the game for you.
There's a decent character customization system in this game, and you can pick from 12 different jobs for your player character, too.
As with most of the games on this list, this game doesn't quite have the same social gameplay as Tomodachi Life. For example, there is no option to have a child in this game, care for it, and then send it to another island, as you can in Tomodachi Life.
There are a good variety of characters to speak with and learn more about in Fantasy Life, though. The dialogue feels realistic and each character has been designed in a way that makes them feel authentic and lifelike.
While the visual style and theme may not be for everyone, I would highly recommend checking out this game if you're a fan of Tomodachi Life. It's a lot of fun to play through.
Story of Seasons: Friends of Mineral Town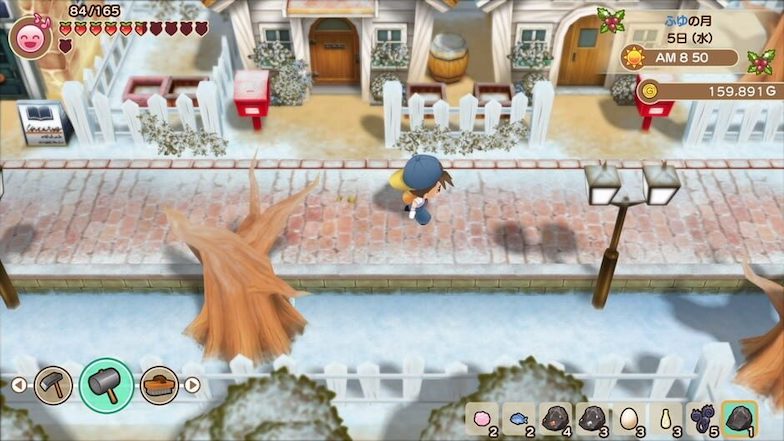 The Story of Seasons franchise is the origin of the Harvest Moon games, and there are a lot of beautiful titles to pick from both franchises as a Tomodachi Life fan.
In particular, Story of Seasons: Friends of Mineral Town is one of the best games like Tomodachi Life for fans of simulation games. Admittedly, it's a little heavier on the farming simulation elements and has less social simulation elements than Tomodachi Life, but it's still a fun experience.
This game is a remake of the Game Boy Advance title. This modern version looks amazing and plays well, and the game world feels incredibly vibrant.
As is the case with many other farming simulation games, like Stardew Valley for example, this game has you taking over a grandparent's farm.
You'll be able to manage your farm by growing crops, decorating, and looking after livestock. You'll also be able to explore Mineral Town and get to know each and every one of the townsfolk.
The relationship system in this game is nice and intricate, with lots of ways to deepen your relationship with your favorite characters. You can marry a local person of your choice, and even have children with them if you like.
Stardew Valley
Again, this game has more of a focus on farming than slice-of-life content.
It felt wrong to leave it out, though. Stardew Valley has become one of the most legendary indie titles around in recent years, and the rich social simulation aspects of the game give Tomodachi Life a run for its money.
In this game, you get to inherit a farm and rebuild it from the ground up. You'll be able to sell crops and produce, complete quests, solve puzzles, defeat monsters, decorate your farm, go fishing, interact with NPCs, and even start a family.
Put simply, this game is intricate.
The town in Stardew Valley is a highlight of the game, as every character feels lifelike and there are plenty of ways to interact with them. There's lots to uncover about every character, including what sort of gifts they like and their own unique backstories.
Stardew Valley is an incredibly beautiful game, with a soothing soundtrack and detailed sprite work. It's worth checking out.
Miitopia
Out of all the Tomodachi Life alternatives, this is the closest to the original. Miitopia is a social simulation game and it features Nintendo Miis, party games, and a detailed game world.
Being able to see your Miis in a game is always a lot of fun, and this game in particular shines a light on the unique quirks and personalities your Miis can have.
This game has more RPG elements than Tomodachi Life, following the story of an evil Dark Lord who has stolen the faces of all the Miis in the game. This includes the King, and you'll need to track down the Dark Lord and save the day.
There are lots of ways to customize your game, including different job roles to pick from. You can be a witch, a flower, or a warrior, for example.
The relationship system in this game rivals that of Tomodachi Life, letting you cast your loved ones in important roles throughout the story. There's an inn where characters can rest and build relationships, and other locations like the cinema, too.
This is a silly and light-hearted title. If you're looking for more games where you can see your Miis and go on adventures with them, this is the one for you.
Animal Crossing: New Horizons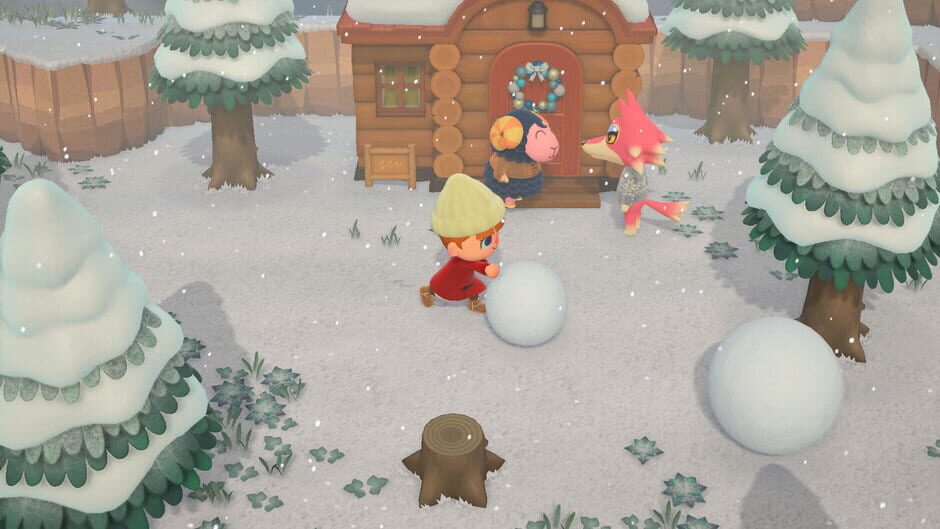 Out of all the games in this list, this is one of my favorites.
Animal Crossing: New Horizons is one of the cutest and most immersive cottagecore titles that you can pick up nowadays.
In this game, you move to a deserted island and get to build a community with friendly villagers. You'll be able to customize your island and your house, catch bugs and fish, craft beautiful items and clothes, and even visit other islands.
When you start the game, two random villagers will move to your island. There are lots of villagers to end up with, though, and you can have the original ones move out if you want. Traveling to other islands is a great way to pick villagers you want to hang out with.
Every villager in the game has a unique personality and you'll be able to develop a strong friendship (or rivalry) with them. They can give you nicknames, share craft recipes with you, or even give you presents.
ACNH offers players an incredibly immersive experience, with a full weather and season system and plenty of seasonal holiday events to get involved with. This game is a must-play for fans of Tomodachi Life.