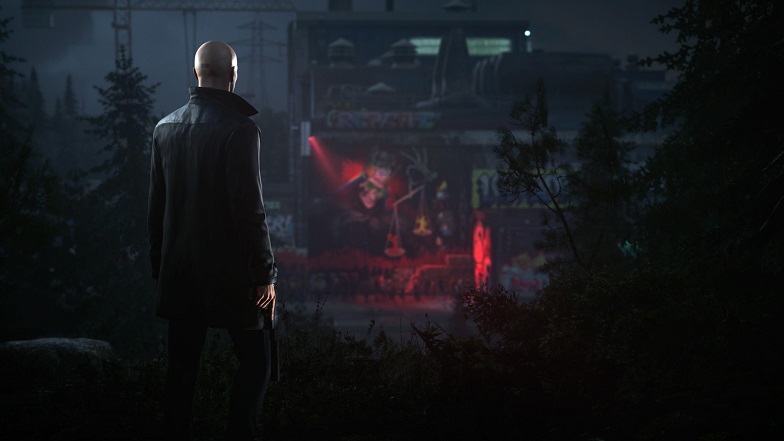 Image credit: IO Interactive
Hitman is one of the most iconic video game series ever made. The first game in the series is titled Hitman: Codename and it was released in 2000. The latest release in the series is Hitman 3, which came out in 2021. Hitman games are set in a third-person perspective for the most part.
In the games, you control a character known as Agent 47 who works for the International Contract Agency. You are essentially the best assassin on the planet and you get assigned many different targets that you need to take out.
When you're out on the job, you have the option to choose between violently getting rid of targets and a more subtle approach. You get rewarded with cash bonuses or special weapons if you make your killings clean and don't draw any attention to yourself.
In case you're a fan of the Hitman series, here are some similar games that you should check out.
Ghost Of Tsushima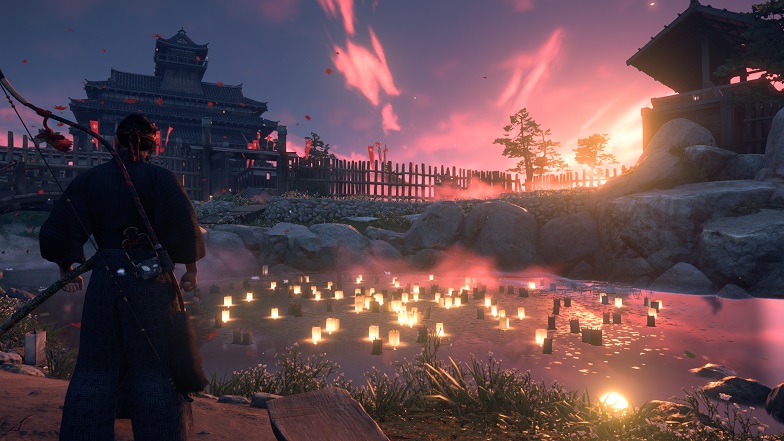 What if you could play a game that has very similar combat mechanics to Hitman but you take on the role of a samurai. In Ghost of Tsushima, you can do exactly that. The game was developed by Sucker Punch Productions and released for PlayStation 4 in 2020. It was made available for PlayStation 5 a year later.
The game studio began working on Ghost of Tsushima in 2014. The idea came about after the developers decided to create a game that features a lot of melee combat. They ultimately thought of a samurai named Jin Sakai who is tasked to protect Tsushima Island from Mongolians in their first invasion of Japan.
In Hitman video games, you have the option to either slaughter your enemies violently or do it cleanly without getting any eyes on you. Similarly, in Ghost of Tsushima, you can either use despicable ways to defeat your enemies or follow your warrior code and fight honorably.
Essentially, you can use your katana to face your enemies or use stealth tactics to assassinate enemies without getting noticed. The game supports both single-player and four-player cooperative multiplayer modes. It was praised for its story, music, characters, and melee combat. The team also visited Tsushima Island twice to make sure the environment in the game is as authentic as possible.
The most fun thing about Ghost of Tsushima is that it encourages you to use different strategies to defeat your enemies. For instance, you have several different combat stances that you use depending on the type of enemy you're facing. When you're not using your katana to face enemies, you'll have the option of utilizing bows for ranged attacks.
Apart from receiving critical acclaim, Ghost of Tsushima was also a commercial success. The game sold a little under ten million copies in the first year of its release. It also became the best-selling game Sucker Punch Productions ever released.
Sniper: Ghost Warrior Contracts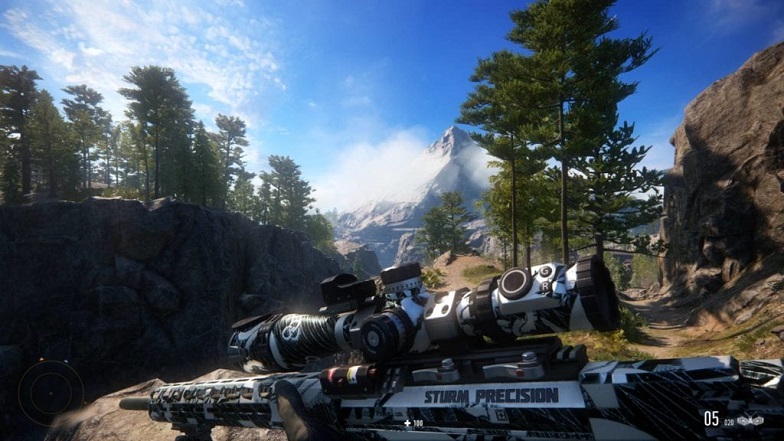 If you enjoyed playing Hitman video games, you will love Sniper: Ghost Warrior Contracts. This is an underrated gem developed by Polish video game studio CI Games. The game was released for Windows, Xbox One, and PlayStation 4. It features both single-player and multiplayer modes.
As you would guess from the title, this is a tactical shooter stealth game and marks the fifth installment in the Sniper: Ghost Warrior series. It is also the first game in the series to focus on mission-based gameplay instead of having an open-world environment. There are 25 missions in the game that you can go on.
Replayability is one of the game's strong suits as the bounties and challenges in open-ended contracts leave you wanting to come back. There aren't many weapons in the game, which is a good thing since you have to learn to work with what you have. There are only a few pistols, rifles, snipers, and gadgets that players can use.
The gadgets you can utilize in Sniper: Ghost Warrior Contracts are quite clever. They include things like remote sniper turrets and drones. Use them to your advantage to take out targets in the cleanest way possible. There is also a skill tree for your character that you can gradually unlock by spending money you get from successfully completing missions.
The story in Sniper: Ghost Warrior Contracts takes place in Siberia following a war with Mongolia and Russia. Siberia claims independence but soon gets an autocratic and corrupt ruler. It is your goal as a talented sniper to stop corruption by taking out people who abuse their power.
The different environments in the game received a lot of praise. When you go on missions, expect to find yourself everywhere from lush forests to snow-covered mountains. The contracts in the game were also praised and noted for drawing inspiration from the legendary Hitman games.
Tom Clancy's Splinter Cell: Blacklist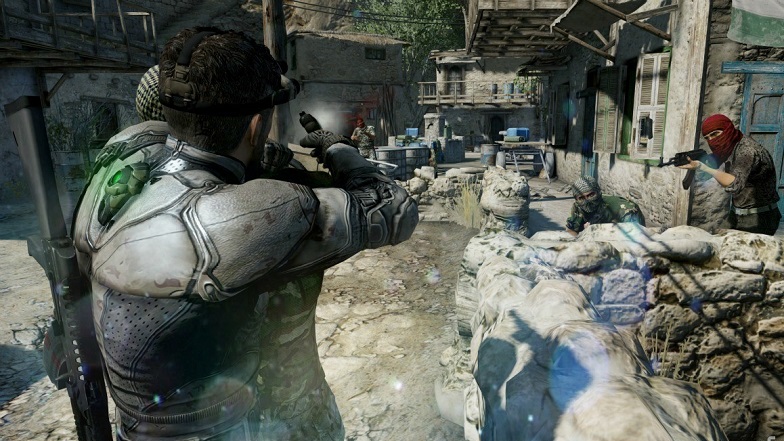 Enter a world where a group of terrorists known as the Engineers attempt to coerce the US into recalling all of their military troops stationed outside their country. In Tom Clancy's Splinter Cell: Blacklist, you play a spymaster named Sam Fisher who is tasked with stopping this dangerous group of terrorists.
This represents the first video game developed by Ubisoft Toronto. The development took four years but it was well worth the wait. Critics and players praised the combat, gameplay, story, and level design. Tom Clancy's Splinter Cell: Blacklist was released in 2013 for Windows, Xbox 360, Wii U, and PlayStation 3.
In Blacklist, you have three options when it comes to playing styles. If you want to practice stealth as much as possible and remain undetected on your missions, you will be considered a ghost player. On the other hand, panther players strategize to take out their enemies in the most efficient and silent way. Finally, you can rely on a more aggressive style if you want to be an assault player.
Ghost players can complete entire levels without being noticed by any of their enemies. This is without a doubt the most challenging way to progress through the game. Apart from numerous weapons, you will have some interesting gadgets at your disposal like a snake cam and a compact surveillance drone called Tri-Rotor. The drone can be used in various ways, such as creating distractions and self-destructing to kill enemies on sight.
As Sam Fisher, you have an entire unit at your disposal. Your unit consists of a few highly skilled professionals and includes a hacker and technical operations manager. You can use your crew to your advantage by receiving data about impending terrorist attacks and mission objectives as you're navigating your way through the levels.
The game was a critical success and has managed to attract a dedicated player base. Tom Clancy's Splinter Cell: Blacklist sold more than two million copies. Although some game studios would be extremely happy with such results, Ubisoft noted that the game didn't manage to meet sales expectations.
Metal Gear Solid V: The Phantom Pain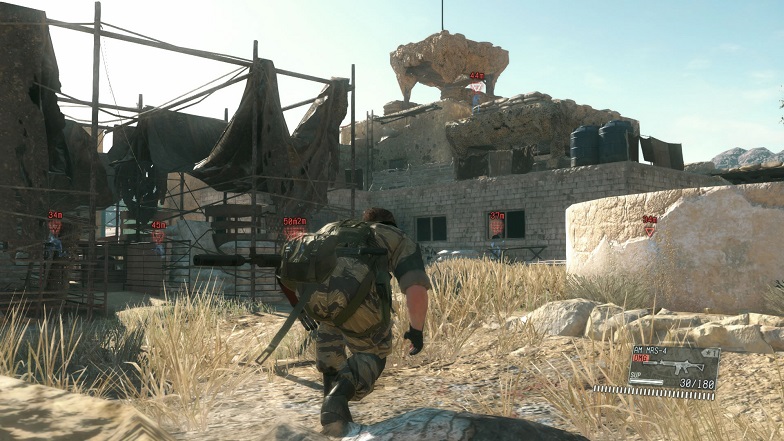 Metal Gear Solid V: The Phantom Pain was a highly anticipated release that took a long time to develop. Fans waited patiently for the game and it paid off, as it ultimately became regarded as one of the best stealth video games ever made. The Phantom Pain was developed by Kojima Productions and published by Konami. It was released in 2015 and within a month shipped more than five million copies worldwide.
In Metal Gear Solid V: The Phantom Pain, you take on the role of a mercenary leader named Punished "Venom" Snake. The events take place nine years after the story that developed in Metal Gear Solid V: Ground Zeroes. Snake is furious at the people who destroyed his forces and seeks revenge in The Phantom Pain.
This game features an open-world design that allows players to decide how they want to progress in the game. Explore every part of different areas to experience The Phantom Pain to the fullest. Critics and players highly praise the game's open world, narrative, gameplay, and ending twist. Several publications gave this installment in the Metal Gear Solid series a perfect score.
Snake has many items at his disposal throughout the game, including various weapons, explosives, binoculars, and decoys. Players are encouraged to make their way through the game without killing enemies but rather utilizing their stealth skills. If you choose not to kill foes, you can use tranquilizer darts to subdue them.
Thief (2014)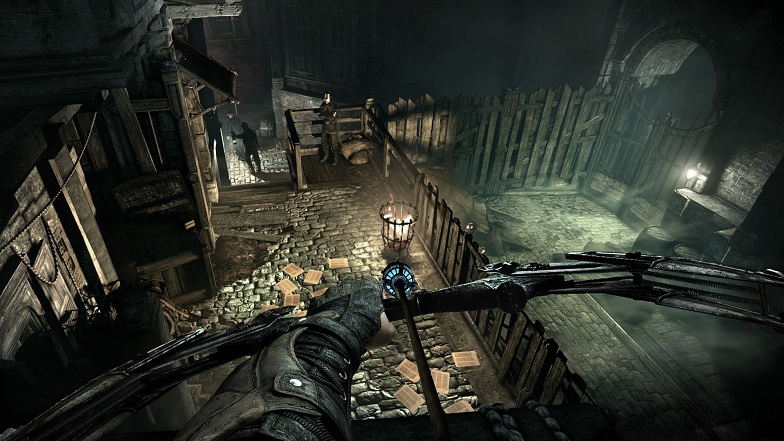 Released in 2014, Thief represents a revival of the classic Thief video game series that was popular in the late 90s and early 00s. The original game was titled Thief: The Dark Project and released in 1998. In case you like older games, you should definitely check out the original trilogy.
The Thief game released in 2014 was originally titled Thief 4 but the Eidos-Montréal game studio ultimately decided not to make another sequel but reboot the series. The story takes place in a dark fantasy world known as The City. The design in the game takes inspiration from Gothic, Victorian, and steampunk aesthetics.
In the game, players control a dark and lonely thief named Garrett. What makes Garrett special is the unmatched skills that he utilizes to steal from the rich. Players have the option to decide how they'll approach the game. You can embark on a non-lethal journey where you will utilize your stealth skills to complete objectives without getting detected.
Players are also able to experience the action elements in the game by taking the lethal approach. Due to the freedom players have in Thief, the game was highly praised for its replay value. You can play this Thief reboot on Windows, OS X, Xbox 360, PlayStation 3 and 4, Nvidia Shield, and Xbox One.
Sniper Elite 4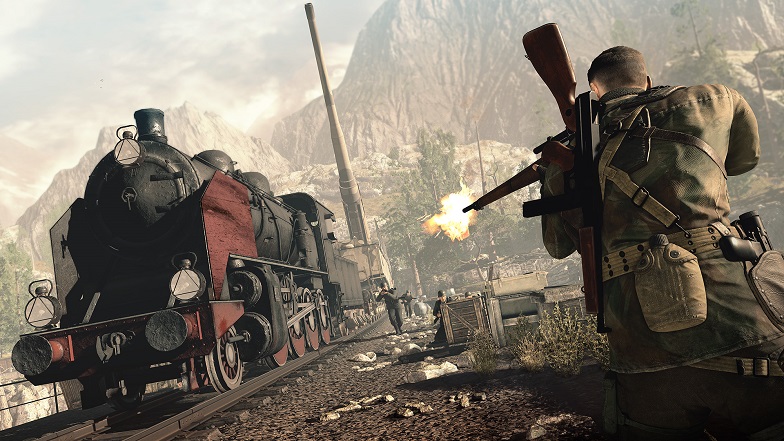 If a sniper is your primary weapon choice in shooter video games, then you'll surely enjoy Sniper Elite 4. This game was developed and published by Rebellion Developments. It was released in 2017 and received great reviews from both critics and players.
You can play Sniper Elite 4 on Windows, Xbox One, Stadia, Nintendo Switch, and PlayStation 4. Set during World War II, you take on the role of a covert agent named Karl Fairburne. Your primary objective is to liberate wartime Italy from Fascism and put a stop to a terrifying impending threat.
This tactical shooter game with stealth elements contains an outstanding campaign with hours of exciting gameplay. You have the freedom to explore the world and find side quests and secret collectibles.
The combat system in Elite Sniper 4 is amazing. Train to land shots from a huge distance by perfecting a strategy that takes gravity, heart rate, and wind into account. When you're not using a sniper rifle, you will have grenades, pistols, submachine guns, and various traps at your disposal.
Dishonored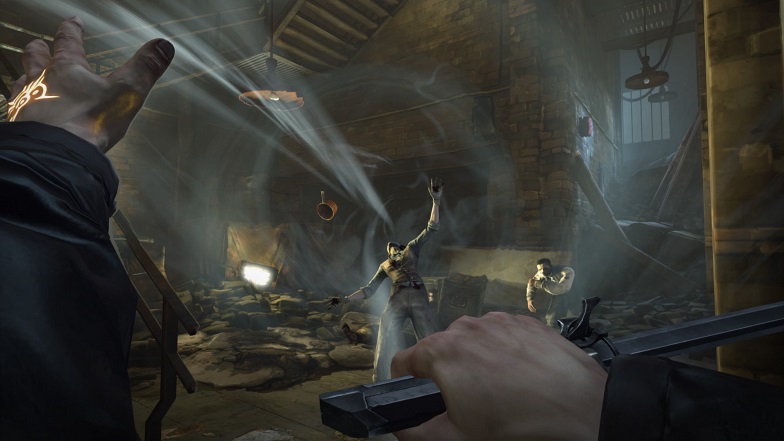 Dishonored is an action-adventure stealth video game developed by Arkane Studios. The events in the game take place in Dunwall, an industrial city where both supernatural forces and unusual technology meet. The world was envisioned by Viktor Antonov, who served as the art director for Half-Life 2.
In the game, players control a character named Corvo Attano. Attano used to serve as a bodyguard to the Empress of the Isles before being framed for her murder. These troubling circumstances force him to become an assassin and seek revenge.
What makes this game different from the others on this list is that apart from a variety of weapons at your disposal, you can also use supernatural powers to defeat enemies. In Dishonored, you'll be encouraged to use the stealth approach and utilize your cool gadgets to take out enemies.
Dishonored was released in 2012 and is available for Windows, Xbox One, PlayStation 3 and 4, as well as Xbox 360. It is regarded as one of the best video games of 2012, specifically being praised for its story, player freedom, and design.