Brawl Stars remains one of the top multiplayer arena-based games for a reason. What makes it so addictive and thrilling is the quick and fun-paced action, and the ability to easily find games with a group of friends. It makes it the perfect go-to for a friendship group.
On top of that, the game also fosters its competitive community well, and has a diverse cast of heroes to choose from, packed with personality. Brawl Stars is one of the best MOBA-like titles out there, which is a trait that we've found in the games recommended down below.
We've put together this list of games like Brawl Stars to help you find titles that embody and share the same spirit or gameplay. They're all action-packed one way or another, and offer the same team-based experience Brawl Stars offers.
Whether you love fighting alongside friends or just teaming up with them, you'll find a new game to love in our following list. Here are 8 fun arena games like Brawl Stars with easy jump-in/out multiplayer with friends, and intuitive controls anyone can master.
Pokémon UNITE
Available on Nintendo Switch, Android, and iOS.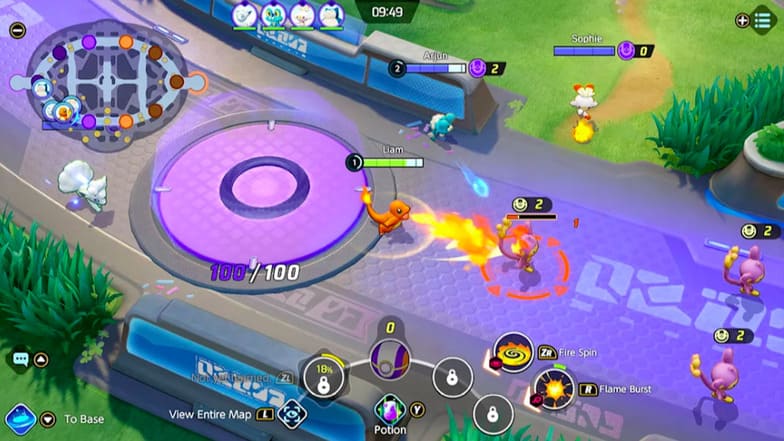 Searching for more top-down MOBA games like Brawl Stars? Then Pokémon Unite is the best bet. It features a similar, cartoon aesthetic, and offers the same high-impact arena fun.
If you loved working with friends in a team-based environment, you'll really love the multiplayer in Pokémon Unite. Instead of working in teams of three, you'll face off in 5v5 combat.
The best part? The game has all the fan-favorite Pokémon to play, and the roster keeps growing. From Charizard to Gengar, and even some hidden gems like Trevenant and Azumarill.
Unite takes the base gameplay from the most successful MOBA, League of Legends, and makes it more accessible. It's great for even non-Pokemon fans, too, as it's so easy to jump into!
The game also does a fantastic job at blending in elements from the mainline Pokémon game formula. As you level up by farming wild Pokémon, you'll even evolve and learn new moves.
Something that Brawl Stars and Unite both do well is make it very easy to find a game and party up. It only takes a few clicks to find a queue for a match, or create a lobby with friends.
Wanted a more competitive aspect out of Brawl Stars? This is where Pokémon Unite really shines. The game has a built-in ranked mode and has a proper, official competitive tournament scene.
Love the Pokémon franchise? Our list of titles similar to Pokémon GO is worth reading, too. It also has a few games on there that are deserving of any Brawl Stars fans' time.
League of Legends: Wild Rift
Available on Android, and iOS.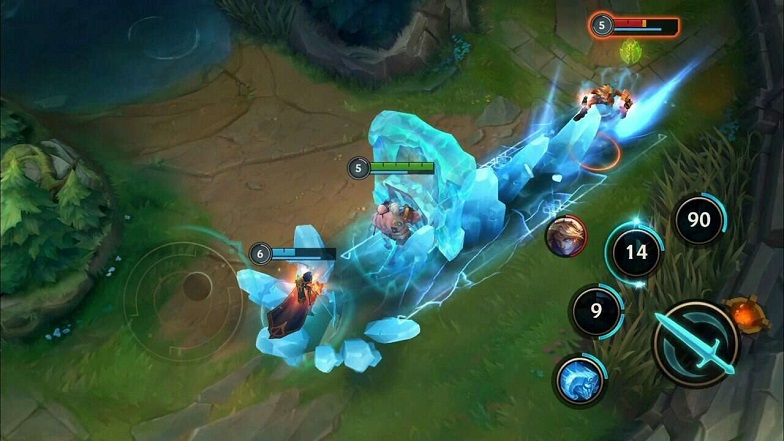 Everybody and their mom has heard about League of Legends. It's the titular and flagship MOBA franchise, and is one of the most successful titles in videogame history. Brawl Stars is heavily inspired by it.
Wild Rift is a port designed entirely for the mobile platform in mind. It streamlines the iconic League of Legends game experience, shortening the 30-40 minute match time into 10-15 minute bursts.
If you loved the top-down arena gameplay in Brawl Stars, but found it lacking depth, this is for you. Despite streamlining the experience, the game still features the same complex systems and mechanics the original does.
The user interface in Wild Rift is incredibly easy to learn, and coming from Brawl Stars, you'll find it intuitive. The visuals are also excellent, it looks wonderful on the mobile platform.
When it comes to strategic MOBA gameplay, you just can't beat League of Legends. Wild Rift doesn't have as big of a roster as its PC counterpart, but it's growing rapidly.
It also has full-fledged support for ranked battles and competitions. There are regular tournaments, and there is a huge community backing the game. Fan of events? Well, you're in luck. Just like all of Riot's other titles, the game constantly runs events, which reward skins and other cosmetics.
Wild Rift is an addictive MOBA experience and unrivaled amongst other mobile titles in the genre. Fans of Brawl Stars are sure to get a kick out of it.
Brawlhalla
Available on PC, PS5, PS4, Xbox Series, Xbox One, Nintendo Switch, Android, and iOS.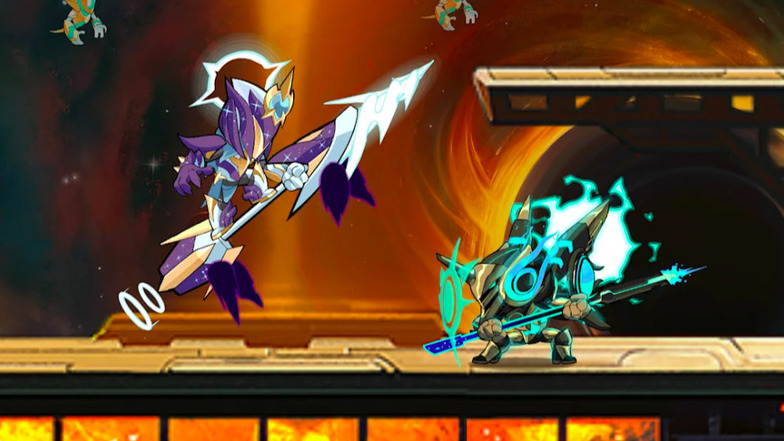 It's not quite the same battle-royale, arena experience, but Brawlhalla shares the same spirit. When it comes to games like Brawl Stars, nothing executes the cartoon character fights better.
Best of all, the game is available on every platform with crossplay available. You could be on your Switch, playing with a friend on PC or Xbox, or take battles on the go with mobile. It's one of the best party games on Switch by a mile.
Brawlhalla is a free-to-play game as well, with the only purchases being cosmetics or heroes. The former is also unlockable via the free in-game currency you earn as you play.
Did you love the personality and diverse range of characters in Brawl Stars? This'll blow you away. This game features over 50 characters. On top of that, Brawlhalla frequently does crossover characters with franchises, like The Walking Dead and Street Fighter. It rivals Super Smash Bros as the biggest crossover in game history.
You can play as Ben 10, slinging alien energy balls at Ryu and Chun-Li. The possibilities are endless. The gameplay itself is top-tier, too. It regularly receives balance patches and clearly has tournaments in mind.
Brawlhalla actually takes the title for the biggest fighting game tournament, ever. It had the biggest prize pool and is consistently one of the most-played games in the genre. While the gameplay isn't the exact same as Brawl Stars, this game still offers the same style of play, aesthetic, and accessibility for gamers of all experience levels. It's a gem.
Fall Guys
Available on PC, PS5, PS4, Xbox Series, Xbox One, and Nintendo Switch.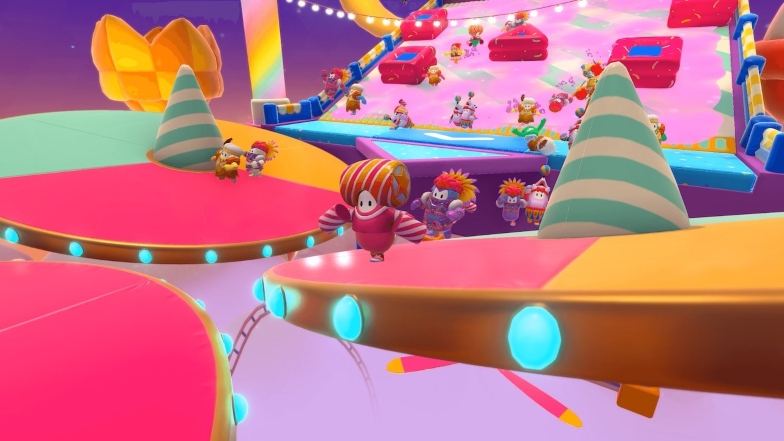 The colorful and chaotic Fall Guys is a must-play for anyone wanting more games like Brawl Stars. The game pits you in lobbies with up to 60 players in total, and it's an all-out brawl.
It might not be the spell-slinging, action-packed combat that Brawl Stars offers, but this game is thrilling on its own. There are a variety of mini-games to compete in, ranging from platforming to collecting items.
Trying to make that last jump to the finish line, or watching a massive wrecking ball slam into your team mate—this game gets your heart beating, and makes sure you're screaming for joy.
Or… Screaming at your friends, if they're the reason you lose. Fall Guys can either strengthen or break friendships. The game is free-to-play, with the only microtransactions being cosmetics.
Setting up a lobby takes only a click or two, and there is a wide range of modes. It accommodates solo play, duos, and even squads of up to four people. It's perfect for any friendship group.
While it doesn't offer the portability factor Brawl Stars does with mobile, the game wins in other areas. Along with being on almost every platform, it offers complete crossplay and cross progression.
You can easily jump on your Xbox and play with a friend on the Switch, for example. The game is also incredibly easy to pick up, even non-gamers can jump in. The control scheme is simple and the same between every mini-game.
Final Fantasy VII: The First Soldier
Available on Android and iOS.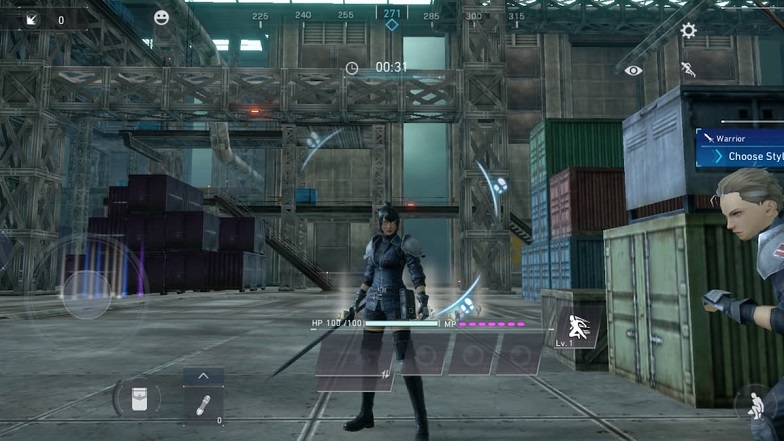 Ever wondered what a JRPG battle royale might look like? Final Fantasy VII: The First Soldier is just that. If you want more fast-paced action games like Brawl Stars, it's worth a download. It might not look the same as Brawl Stars, but it'll feel somewhat familiar to fans and offers one of the best action-packed arena experiences.
The game takes place in the iconic universe of Final Fantasy VII, where you play as a SOLDIER competing with 74 others, either alone or in teams of three.
The First Soldier masterfully blends the JRPG elements its franchise is known for with action-shooting gameplay. Along with guns, you can also use swords and magical spells.
The over-the-shoulder camera and 75-player royale might be a change to Brawl Stars gameplay, but it's worth it.
The game also has the traditional Final Fantasy job system, called "Styles". This allows for a diverse range of playstyles, which beats out anything Brawl Stars offers. The First Soldier is hands-down one of the most distinct takes on the arena genre, making it worth anyone's time.
For the more competitive-minded players, the game also offers proper ranked modes with seasons. What about casual players? Well, the game even has some non-action modes, too.
The First Soldier is complete with a full-fledged Chocobo farm, where you can grow the iconic birds. They're useful during combat.
The game doesn't require any knowledge of Final Fantasy to enjoy, either. However, if you are a fanatic of the series, there are plenty of callbacks and references to love.
MultiVersus
Available on PC, PS5, PS4, Xbox Series, and Xbox One.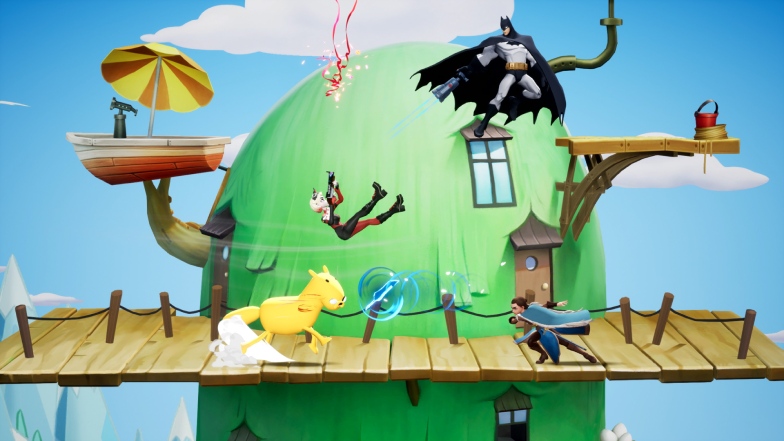 MultiVersus is another game in the same vein as the earlier mentioned Brawlhalla. It's a platformer fighter, but it embodies the same spirit and fun-packed action games like Brawl Stars should offer.
This game is a free-to-play title, and supports crossplay between all platforms. Fans of Brawl Stars will enjoy that the title focuses on team play, with the main game modes being 2v2 However, for lone wolves, the game also has 1v1 options and a ranked mode for that, too.
MultiVersus is a crossover fighter consisting of popular fighters from Warner Bros, including some all-time favorites: Harley Quinn, Batman, Finn, and Arya Stark. Despite the wildly varying franchises, the developers have managed to capture them in an aesthetic that doesn't clash. Not a single character or model looks out of place.
Visually, the game is pleasing to the eyes. They also managed to get the voice actors in to record lines for the game. You can really feel the passion and level of care the developers put in.
This also shines in the combat and gameplay itself. It easily takes the spot as one of the best fighting games in the past decade, and even perhaps history.
If you need a break from Brawl Stars, but want to stick to PvP-based cartoon fighters, MultiVersus is perfect. It's easy to jump into, and the perfect entry point for fighter-game newcomers. It's one of the best party games on the PS5, hands down.
KartRider Rush+
Available on Android and iOS.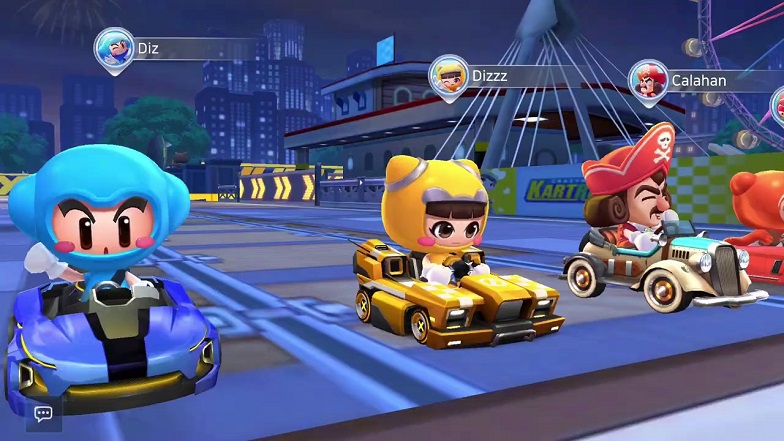 Why not take the fight to the streets and place your hands behind the wheel? This game has a very different style of play to the arena PvP experience that Brawl Stars offers, but it's just as enticing and addicting all the same.
KartRider is the biggest racing kart game in history, and is extremely popular in Asia. The mobile version is an absolute delight, offering easy-to-lean but satisfying drifting and collectables.
If you loved Brawl Stars' portability factor—taking the action on the bus or on your work breaks, Kart Rider is a great alternative. It's also a mobile game, and the matches are short but engaging.
Ever played Mario Kart? One of the main racing modes in KartRider Rush+ is the "item mode" which delivers similar gameplay to that. However, it also has six other modes to keep gameplay fresh.
Racing is all real-time, and there are also ranked/competitive modes available, too. Everything from your driving avatar to your kart is customizable as well, you can fine-tune it all to suit your needs. The game even has cute collectable pets!
KartRider Rush+ also runs events consistently and has a strong community. It's even done a crossover with Sega's signature Sonic franchise.
Nothing blasts adrenaline levels higher than a heart-pumping race. KartRider Rush+ is the perfect alternative to meet your Brawl Stars need for fast-paced PvP action. For players outside of mobile, there is KartRider Drift for PC/Console platforms.
Among Us
Available on PC, PS5, PS4, Xbox Series, Xbox One, Nintendo Switch, Android, and iOS.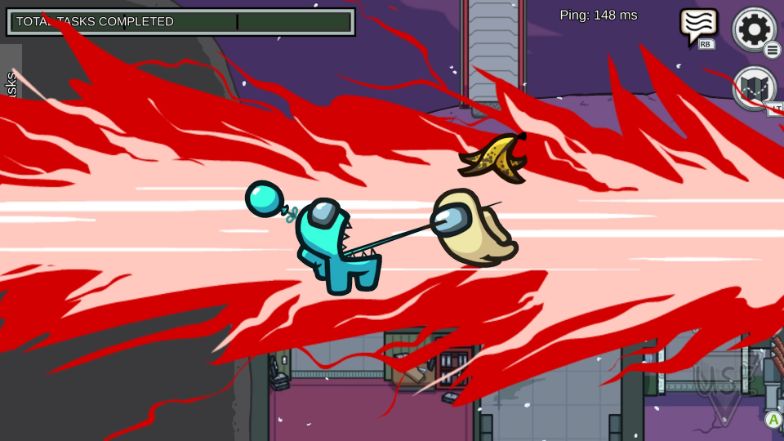 Who hasn't heard of Among Us? The indie success took the world on by storm, and if you haven't played it already, it's one of the best games like Brawl Stars you definitely need to install.
This game is a complete gem, and perfect for any friendship group looking for a good laugh and fun. While it doesn't offer fast-and-thrilling combat, it is team-oriented with a similar aesthetic.
Among Us is also available on more than just mobile, so all of your friends can join in on the fun as it also features crossplay. The game is also perfect for even non-gamers, as it isn't hard to learn.
The gameplay loop of Among Us is pretty simple. It's the ultimate social deduction game, filled with teamwork and betrayal. If you loved seeing your friends' reactions in Brawl Stars, this is perfect.
The game is space-themed, where you're all on a ship playing as one of many cute-colored astronauts. However, 'among us' (the astronauts) are man-eating aliens out to end you.
It's up to the 'good' astronauts to go about their daily routine, doing ship maintenance and repairs, while also surviving. While this is going on, the man-eating devours will need to blend in.
On the outside, they look like your usual astronaut, but when they go to attack, their true form shows. The goal of the good astronauts is to deduct who the imposters are and vote them out… Before they all die.