Alien: Isolation was a huge surprise. This game managed to deliver an Alien experience that is very much aligned with the first movies of the franchise, and it was met with rave reviews from the Alien fanbase and the wider horror community.
The game is incredibly smart, aiming to always keep you anxious in the dark areas of its claustrophobia-inducing setting. You're always afraid because the danger is always imminent, and the first-person perspective simply adds to the terror.
Alien was not the original first-person horror game, and it is not the only one. Many other similar games can scare you and keep you on your toes. If that's what you want, keep reading to learn about the best 15 first-person horror games like Alien: Isolation.
A lot of these games contain disturbing imagery and dark themes. Please look up trigger warnings where needed.
Born Into Fear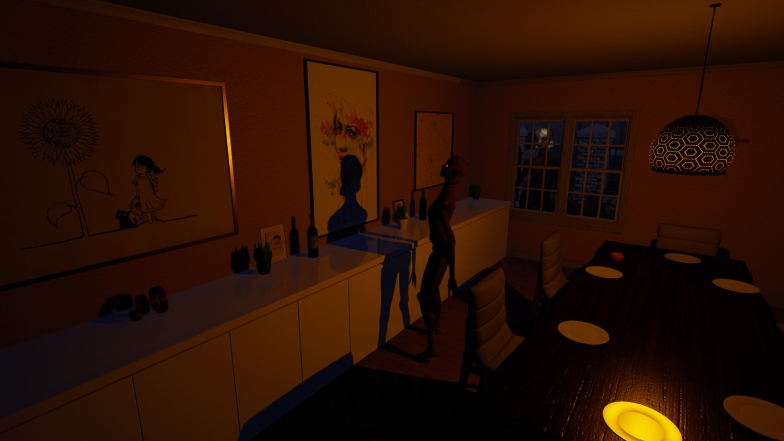 | | |
| --- | --- |
| Genre: | First-Person, Horror |
| Developers: | Just Sauce Studio |
| Release Date: | March 21, 2022 |
| Find at: | Steam |
| Multiplayer: | N/A |
| Average Playthrough: | 8 hours |
Born Into Fear is set in North Hollow Heights, a deserted suburban area. In this first-person horror game, a group regarded as the protectors of humanity have slaughtered all of their inhabitants in the course of a single night.
You are Agent Jay, a member of the Aegis organization. Aegis orders you to examine the abandoned homes, collect all data on their experiment, and destroy any traces of it.
There's an interesting detail in the story, alongside this strange mission. Jay's mother has gone missing, and his only clue points to the same area he is investigating.
In order to find more clues about his mother, Agent Jay will have to venture into a sinister ghost town and deal with all the lurking monsters and Sally, the Buffer. It's a great game with some truly eerie moments, and fans of first-person horror games like Alien: Isolation will love it.
The Mortuary Assistant