Kenshi is an RPG with incredible depth and a giant open world. Almost the entirety of the game comes from one person, the talented Chris Hunt. Kenshi came out in 2018 and has since attracted a large number of players, especially among indie game fans.
If you've played Kenshi before, you'll know that one of the best things about it is that you can move away from a traditional linear RPG narrative while playing it. The game encourages players to explore the open world, experiment with survival elements, and play with different sandbox features.
Kenshi provides players with quite a unique experience. But if you already spent a lot of time playing it, here are some games you should check out. We've handpicked the 8 best games like Kenshi for this article.
Outward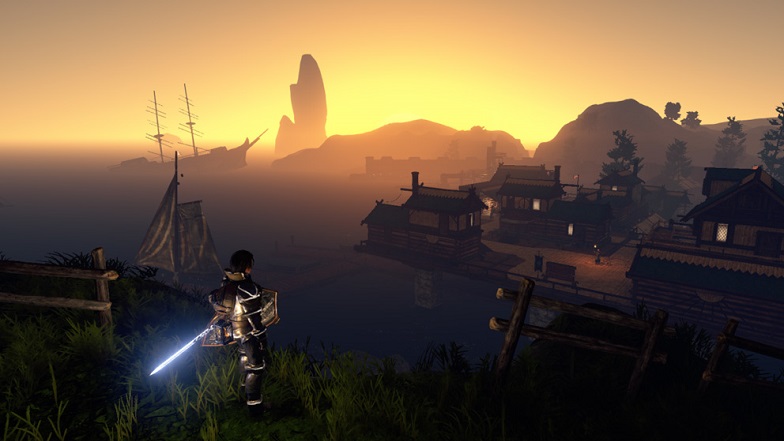 Outward is a fantasy RPG from independent studio Nine Dots. It came out in 2019 and has since sold more than a million copies, which is impressive for an indie release. The game features both single-player and multiplayer modes. You can play Outward on PlayStation 4, PlayStation 5, Xbox Series X/S, Xbox One, Stadia, and Windows.
The game is set in a huge open world. You play as an ordinary adventurer who survives a shipwreck near their home city. Despite surviving such a horrific event, you're also informed of a debt you have to pay. From there, the story progressively gets wilder.
What's fascinating about this game is that your character is not a hero but a commoner. The gameplay in Outward includes survival elements. To stay alive, you'll have to frequently monitor your hunger, fatigue, warmth, and thirst levels. In some cases, you might catch a cold or suffer from a disease.
The world in Outward is beautifully designed and features landscapes that will leave you breathless. You'll be able to embark on a journey that will take you everywhere from hidden dungeons to glorious cities. You can explore the world by yourself or with a friend in multiplayer co-op mode.
Apart from elements commonly found in RPGs like combat and exploration, you can also build structures in Outward. The city building mechanics allow you to leave your mark in the world. There's also a fun enchanting system in Outward that allows you to upgrade your items.
This is one of the most interesting hybrids between an RPG and survival game on Steam, and it's one of the best games like Kenshi to check out, too. It's a gem.
Mount & Blade: Warband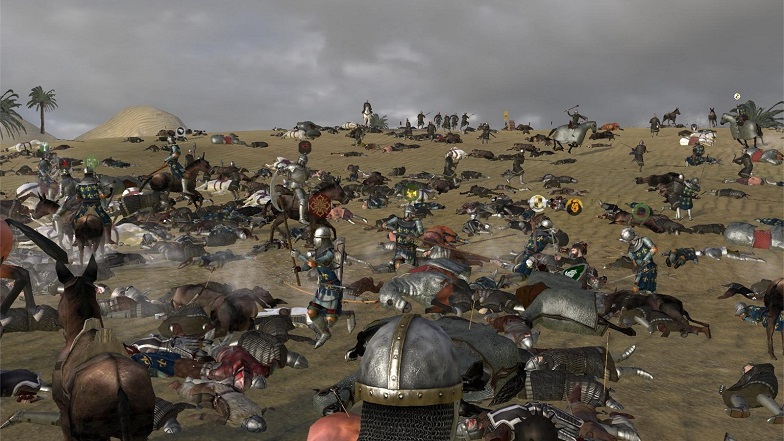 Warband represents the standalone expansion pack to Mount & Blade. Coming out two years after the original game, Warband quickly became the more popular choice out of the two. One of the main reasons why it attracted more players was the addition of a multiplayer mode.
Coming from the independent studio TaleWorlds Entertainment, Mount & Blade: Warband is a sandbox RPG with a ton of cool features and replay value. It came out in 2010 and is available for Windows, Linux, macOS, PlayStation 4, Android, and Xbox One.
The story takes place in the medieval land of Calradia. Players have the option to complete various quests in Mount & Blade: Warband, but there is no overarching storyline in the game.
You can travel around the big map at your will, but know that you may find yourself in combat when you encounter other parties. When you engage in combat, the game switches to real-time.
There are multiple multiplayer modes in the game. Battles support up to 64 players and modes include capture the flag, conquest, siege, team deathmatch, battle, and deathmatch. There's also a multiplayer equipment system that allows you to fight opponents for money.
There are some interesting gameplay elements in Mount & Blade: Warband. For instance, you can marry a woman for political gain or purely out of romance.
If you want to try out more games like Kenshi with a medieval flair, Mount & Blade: Warband is a great title to start off with.
Sands of Salzaar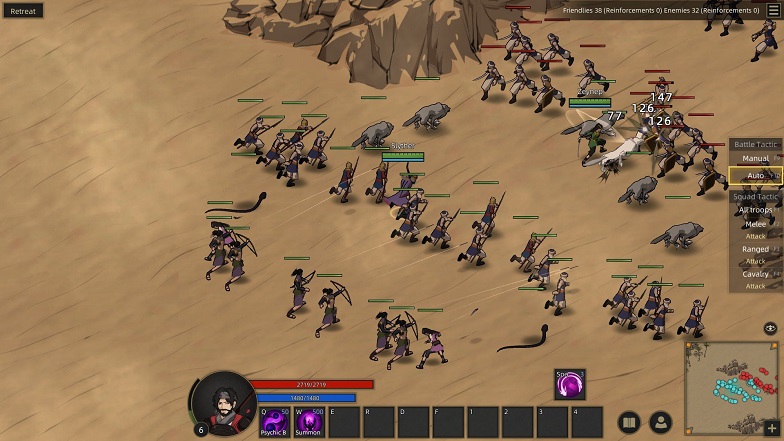 The success of the Mount & Blade franchise led to their engine being used by other companies. As a result, quite a few derivatives came out in the following years. The most famous derivative is without a doubt Sands of Salzaar. This game comes from the team at Han-Squirrel Studio and it came out in 2021. You can play it only on Windows.
Although it was made with the same engine used to build Mount & Blade, these two games don't share too many similarities. It's a great alternative to Kenshi, though.
Sands of Salzaar does an excellent job of combining elements of several different video games. For instance, it features the isometric strategy-oriented gameplay found in League of Legends. It also takes the RPG progression elements of Diablo games.
Sands of Salzaar features only a single-player mode, but don't expect to lose interest just because you can't play with friends. There is a huge world to explore and the game is notable for its replayability.
The story is set in a desert where multiple tribes are fighting for control over the land. Players start with one unit that they have to progressively turn into a fierce army.
There are many paths you can take in Sands of Salzaar. It's up to you to decide if you'll be a trader, war schemer, or something else. As you gain experience, you'll be able to equip your character with a lot of useful skills and talents.
Force of Nature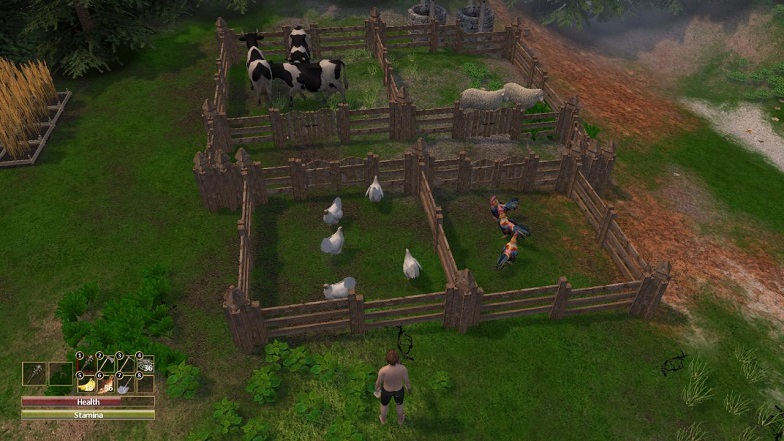 Force of Nature is a sandbox game that combines elements from role-playing, strategy, action, adventure, and management games. In case you've been looking for a game with a relaxing environment and plenty of zones to explore, this might be the perfect title for you.
The game came out in 2016 and is available for Windows and macOS. Force of Nature is one of the best games like Kenshi if you're looking for another sandbox title, and it happens to be one of the best sandbox games on Steam, too.
The game takes place on an island where you're stranded and need to find a way to survive. This means staying away from creatures and wild animals that are on the island.
There are more than ten different zones that you'll get to explore in Force of Nature. Each zone features distinct flora and fauna.
There are several ways to make progress in the game. First off, you'll need to explore the world and find resources. Use the resources you gather to create everything from clothes to weapons. Resources can also help you build structures, laboratories, and even crafting tables.
As you explore a big portion of the land in Force of Nature, you can begin constructing portals for faster movement from one place to another.
Although you can turn to Force of Nature if you're searching for a relaxing gaming experience, don't think there won't be any monsters to challenge you. What's cool about the gameplay is that encounters with monsters don't always have to end in conflict. Sometimes, you'll be able to convince monsters to fight alongside you.
Craft the World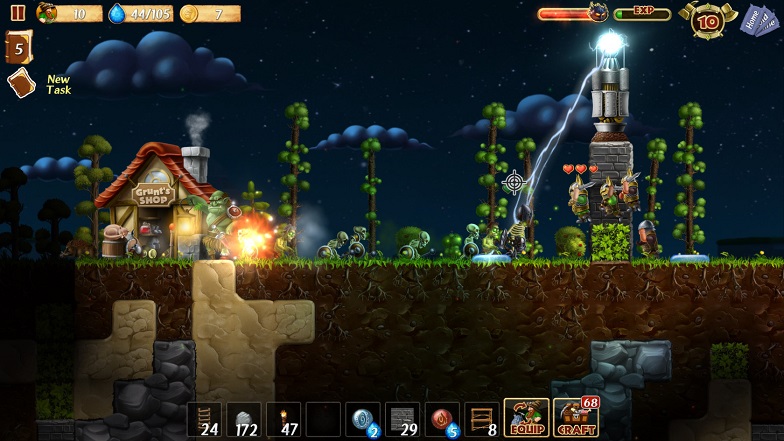 Craft the World is an indie sandbox strategy game from the team at Dekovir Entertainment. Some of the main inspirations for the game include Dwarf Fortress, Terraria, and Dungeon Keeper. It predates Kenshi, but there are some similarities between the two games.
Craft the World came out in 2014 and is available for macOS and Windows. There's also a version of the game for iOS devices.
Despite being released almost a decade ago, the graphics featured in Craft the World are quite impressive. The simple, elegant design makes it a delight to explore the countless worlds in the game.
In each game level, you explore a randomly generated world that is full of monsters. To survive, you need to gather resources, build a fortress, craft items, build an army, and create a reliable defense system. The world in each level is an island that is restricted by a few boundaries, like oceans on the edges and lava beneath the surface.
There are several factors that determine what your randomly generated island will look like. These factors include the terrain, humidity, flora and fauna, as well as the size of the island. It's one of the most visually intriguing games like Kenshi, hands down.
Crafting is an important part of the gameplay. You'll be able to craft numerous items, such as weapons, armor, furniture, food, and ammunition. There are many monsters you'll face in Craft the World, like skeletons, giant spiders, goblins, and ghosts. Apart from your army and crafting skills, players can use magic to defeat enemies.
Life is Feudal: Your Own
Life is Feudal: Your Own is an online sandbox role-playing video game from indie studio Bitbox. The game is a part of the Life is Feudal franchise and came out in 2015. You can only get the game on Windows.
The game is set in a fictional medieval world. Although it's labeled a sandbox RPG, Life is Feudal: Your Own also features some survival aspects. Some describe the game as a real-life medieval simulator.
The gameplay takes place on a pre-generated 3×3 kilometer map where a maximum of 64 players can join. Every player has the ability to create their own private world and create rules others will follow. The sandbox features enable you to terraform the map. You can build tunnels, mines, and moats at your will.
There's also an impressive crafting system in Life is Feudal: Your Own. Gather various resources and develop useful skills to make crafting easier. Alchemy is an extremely important skill in the game as well. There are more than 40 million alchemy combinations unique to every player, so you'll have the option to experiment a lot.
One fascinating feature in Life is Feudal: Your Own is the realistic player damage system, which is based on the human anatomy. How characters deal with getting hit in the head or being cut is similar to what they'd experience in real life. Also, just like weather affects life in the real world, it can lead to undesired events in the game.
If you want to check out more games like Kenshi that prioritize survival skills and let you play with heaps of other players, this is the pick for you.
Ark: Survival Evolved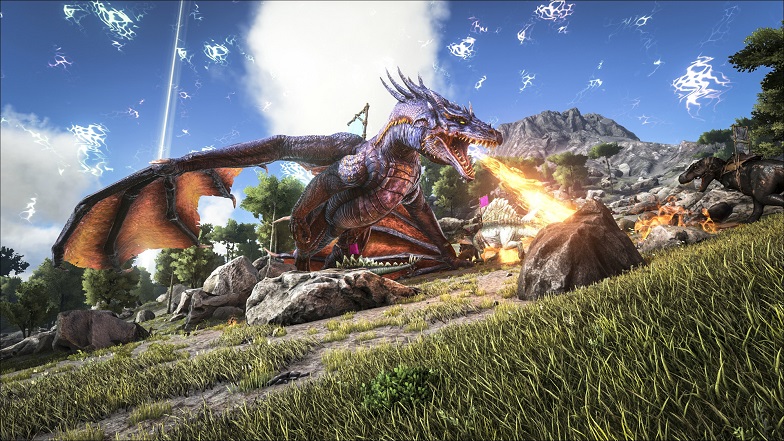 Ark: Survival Evolved is an action-adventure video game with survival elements. It comes from the team at Studio Wildcard and it came out in 2017. The game was a commercial success, selling more than a million copies within the first month of its early access release.
You can play Ark: Survival Evolved on Windows, PlayStation 4, Xbox One, Linux, macOS, Stadia, Android, iOS, and Nintendo Switch.
The game features both single-player and multiplayer modes. The story follows an unnamed character who finds themselves stranded on the shores of an island known as Ark. Your main mission is to survive and overcome challenges you're faced with, as well as escape the island.
You start simple – harvesting resources, growing crops, and hunting. As you begin gathering more resources, you'll eventually research new technologies and build big shelters that'll keep you protected from danger. The game is set in an open-world environment and can have either a first-person or third-person perspective.
The survival gameplay elements make it very exciting to play Ark: Survival Evolved. Players need to think about water, food, temperature, and weather to stay alive and safe. You need to consume both nutritious meats and plants to keep your health at an optimal level.
When you're not building or gathering resources, you'll get a chance to engage in combat with more than 176 types of monsters. Games like ARK: Survival Evolved are a great fit for fans of games like Kenshi as they're intricate, immersive, and challenging.
Kingdom Come: Deliverance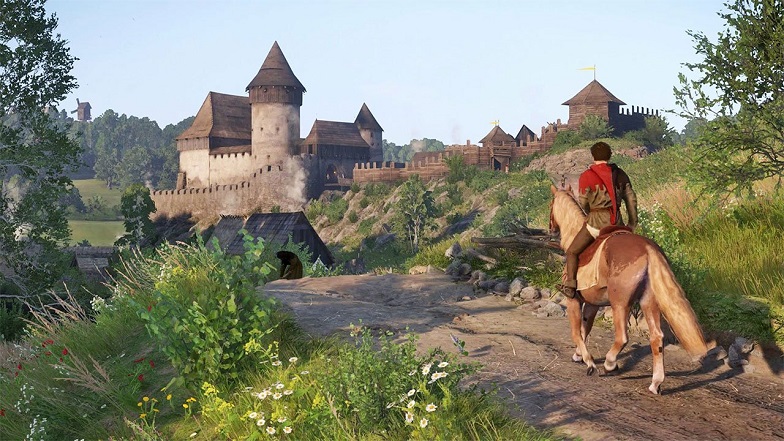 Kingdom Come: Deliverance is an action RPG from the team at Warhorse Studios. Some of the most notable features of the game include its open-world environment and branching quest lines. The game only has a single-player mode.
You can play Kingdom Come: Deliverance on Windows, Amazon Luna, Nintendo Switch, PlayStation 4, and Xbox One.
The story takes place in Bohemia, a medieval region located in the center of Europe. After the death of Bohemia's Emperor Charles IV, one of his sons takes over the crown but is soon after kidnapped. Now there's no one on the throne, and many mercenaries have their eyes set on Bohemia to seize its riches.
You take on the role of a character named Henry, who is the son of a blacksmith. You once led a peaceful life but mercenary raids tore apart your village. With nowhere to go, you start to play your part in fighting for the future of Bohemia.
Just like Kenshi, this game features a non-linear story. You have the freedom to explore the world and take on quests depending on your preferences.
Nevertheless, you should know that your actions in the game will influence the way other people treat you. It's maybe easy to steal and threaten people, but it won't give you a good reputation. That's why you need to think hard about your decisions in Kingdom Come: Deliverance.