8 Games Like Little Misfortune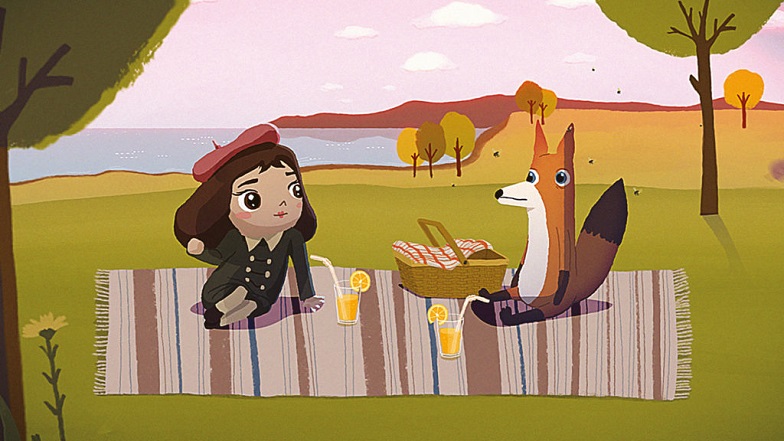 Image credit: Killmonday Games
Little Misfortune is a single-player adventure video game set in a 2.5D perspective. The game was developed and published by Killmonday Games. It was very well received by critics and players. Little Misfortune is available for Windows, macOS, Xbox One, Linux, Nintendo Switch, and PlayStation 4. A mobile version was released for iOS and Android devices.
The game received a lot of praise for its thematic aspects. Little Misfortune covers a lot of sad topics like domestic violence, alcoholism, missing children, depression, death, and drug abuse.
The story follows a child named Misfortune Ramirez Hernandez who lives with her abusive parents. One day, she goes on an adventure to find eternal happiness so that she can give it to her mother as a gift.
If you're looking for a game similar to Little Misfortune, you should check out the titles on this list.
Fran Bow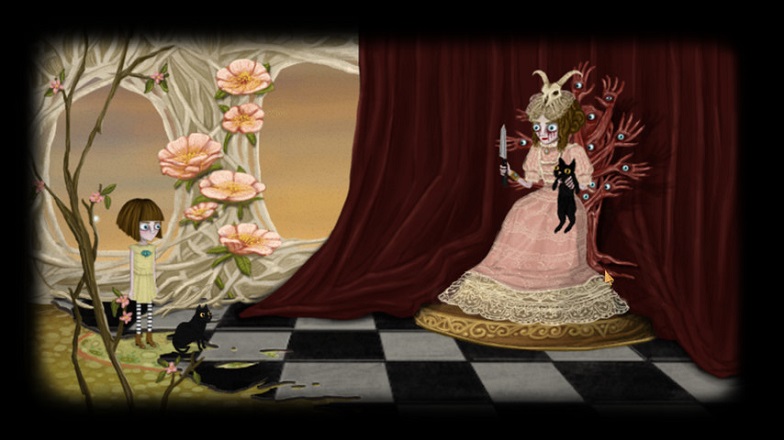 There's no other game on this list that is as similar to Little Misfortune as Fran Bow. This makes sense though because Fran Bow was also developed by Killmonday Games and set in the same universe as Little Misfortune. This game came out four years before Little Misfortune and is available for Linux, Windows, and OS X. There are also versions of Fran Bow for iOS and Android devices.
The story in Fran Bow takes place in 1994. It's a point-and-click adventure where you take control of a ten-year-old girl who witnesses the murder of her parents. After this tragic event, Fran goes hiding in the woods and ultimately gets found and admitted to an asylum. This causes her to part ways with Mr. Midnight, her cat and only friend.
When Fran's psychiatrist gives her pills, she starts experiencing hallucinations of a parallel universe. This causes her to find a way out of the institution so that she can be reunited with her cat.
The story in the game is partly inspired by events that occurred in the life of Natalia Martinsson, a developer from Killmonday Games. Natalia noted that creating the game was therapeutic for her. Fran Bow features an art style similar to Little Misfortune, but a bit darker.
There are many puzzles that you'll have to solve throughout the game. There are also a few mini-games in Fran Bow with different art styles. You will come across more than 50 interactive characters with interesting personalities.
Anna's Quest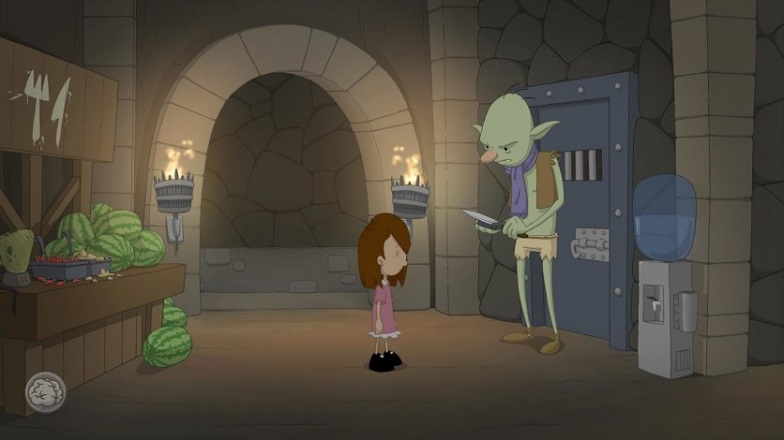 Anna's Quest is an adventure game that, similarly to Little Misfortune, features a simple art style that blends perfectly with the story. It is a graphic adventure video game released in 2015. The game has been ported for Xbox One, Nintendo Switch, and PlayStation 4 in 2021. Anna's Quest was developed by indie game studio Krams Design.
The game follows the story of a young girl named Anna who lives with her grandfather in a dark forest. After her grandpa becomes ill she tries to find him help and gets kidnapped by a mysterious woman. The woman then performs experiments on the young girl. The result of this is that Anna develops telekinesis.
Throughout the game, you will have to use telekinesis along with your puzzle-solving skills to progress through the story. After meeting a boy who was turned into a teddy bear by the same woman, he and Anna try to escape from her and go on a big adventure together. During the adventure, Anna receives help from a shady fox. She also encounters many interesting characters along the way.
You can point and click your way through the entire game. There are also keyboard shortcuts you can use. Anna's Quest features a tutorial that teaches players how to use telekinesis, interact with the environment, and combine items. You're encouraged to examine the environment around you closely so you can find important items.
Unforeseen Incidents
Unforeseen Incidents follows the story of a handyman named Harper Pendrel who finds out about a mysterious virus that starts killing people in his hometown. The game was developed by Backwoods Entertainment and released for Linux, macOS, and Windows in 2018. A Nintendo Switch version of Unforeseen Incidents was made available in 2022.
The gameplay takes place in a hand-painted world filled with unique characters that make the mystery a delight to explore. As Pendrel, you one day encounter a dying woman in the middle of a street. This causes him to get drawn into a conspiracy no other person can solve.
Pendrel, along with the help of a reporter and a local academic, must find the truth about who unleashed the deadly virus. Although the story is quite deep and serious, there are some very funny moments in Unforeseen Incidents. The game is praised for its witty moments, art, music, and voice acting.
As you talk with different characters during your quest for the truth, you'll make some shocking discoveries. There are also some puzzles you'll have to solve to make progress in the game. Some of the puzzles require you to use your tools and the items you pick up along the way.
Puzzles can range from easy to challenging. You shouldn't expect that you'll always find solutions intuitively and sometimes you'll even need to sleep on it to figure out what you should do.
Sally Face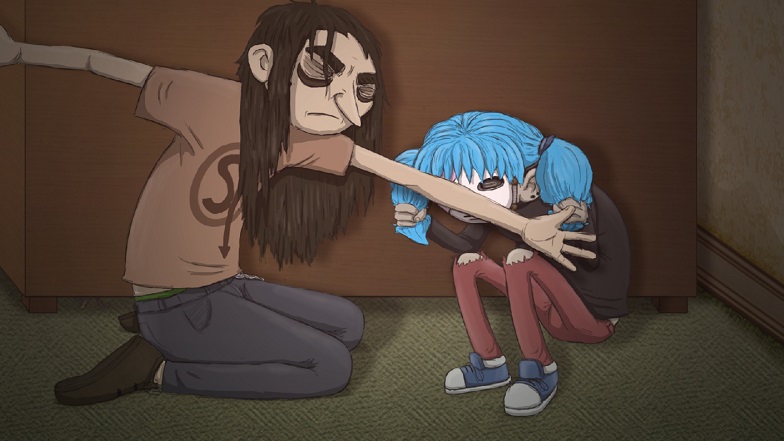 Sally Face is an indie adventure game with mystery and horror elements that consists of five episodes that were released over three years. The game was developed and published by Portable Moose. The first episode of the game came out in 2016 while the fifth and final episode was released in 2019. The game is available for Windows, Linux, macOS, PlayStation 4 and 5, as well as Nintendo Switch.
The story follows a young boy named Sal Fisher who has a prosthetic face and spends a lot of his time investigating local murders with friends. You are encouraged to explore the world as much as possible and interact with characters to discover hidden parts of the story.
Sally Face features point-and-click gameplay and contains many puzzles that you'll have to solve to make progress in the game. There are also optional puzzles you can solve if you want to reveal additional parts of the story. The point-and-click gameplay is occasionally broken up by different mini-games.
In each episode, Sal Fisher solves a different mystery. Some are regular murder mysteries while others contain supernatural entities. The development of Sally Face took five years, mostly since Portable Moose studio consists of only one developer – Steve Gabry. The development was made possible through an Indiegogo crowdfunding campaign.
Steve did everything from the gameplay mechanics to the art, music, and design. The art in the game was inspired by 1990s cartoons.
Tokyo Dark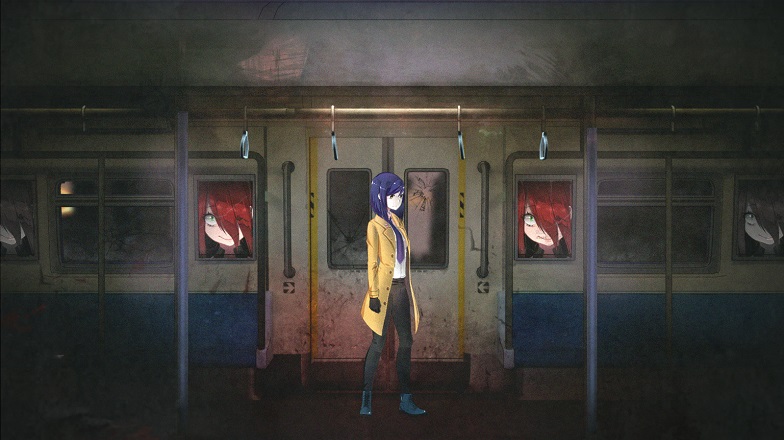 Tokyo Dark is a point-and-click adventure game that follows the story of a detective named Itō Ayami who searches for her partner Kazuki Tanaka. Kazuki goes missing under mysterious circumstances while working on a case. Tokyo Dark was developed by indie game studio Cherrymochi. The game is available for Windows, PlayStation 4, and Nintendo Switch.
The development of Tokyo Dark was made possible through a successful Kickstarter crowdfunding campaign. The campaign raised more than five times the initial goal. The game was well received by both critics and players. It was mostly praised for its story, puzzles, conversations, and design.
Your actions in the game will heavily impact the story. Every choice you make will affect Ayami's thought processes and mental state. There are multiple endings in the game. Depending on your choices throughout the game, your story will result in an adequate ending.
One of the most notable features of Tokyo Dark is its SPIN system. In the game, SPIN is an acronym that stands for Sanity, Professionalism, Investigation, and Neurosis. This system will constantly get updated as you make various decisions and will have an impact on how other characters react to you.
Although this is a point-and-click adventure video game, it draws inspiration from visual novels. The inspiration is especially evident in the dialogues you engage in with other characters. The soundtrack in Tokyo Dark was composed by the frontman of the British metal band Reign of Fury.
The Whispered World
The Whispered World is an adventure video game developed by Daedalic Entertainment. It was released in 2009 and is available for Linux, Windows, and Mac OS X. A mobile version of the Whispered World is available for iOS devices. All of the graphics in The Whispered World were drawn and animated by hand.
The story in the game takes place in a dream fantasy world called Silentia. Players take control of a young circus clown named Sadwick. After Sadwick experiences recurring nightmares about the world falling apart, he sets out on a journey to save Silentia from impending doom.
When Sadwick tries to find out why he keeps having this nightmare, he learns from an oracle that what he dreams of will happen. Not only that, but the oracle tells him that he'll be the reason for the world ending. Sadwick becomes determined to prove her wrong.
As you progress through this point-and-click adventure game, you will encounter both weird and fascinating characters. Be prepared to experience an unforgettable story with a decent dose of absurdity. Apart from interacting with the environment and talking with characters, you'll also have many puzzles you'll have to solve. You can check out more puzzle games here.
The story starts simple but gets significantly more complex as you make your way through different environments. Every quest you get plays an important part in the overall story. Solving a quest will give you an item that you'll later on in the game.
Bear With Me
Bear With Me is described as an episodic noir adventure video game. It was developed and published by indie studio Exordium Games. The game is divided into three episodes. The first came out in 2016 while the third was made available in 2017. You can play Bear With Me on Linux, Windows, and macOS.
The story follows a girl named Amber who is on a quest to find her missing brother. Amber receives help from her teddy bear, cleverly named Ted E. Bear. Just like this name is a pun so is a lot of the dialogue. The conversations between characters are quite sarcastic and funny.
As you search for your brother, you will have to interrogate many suspects and witnesses in your surroundings. Things start getting crazy after a mysterious red man begins looking for you. Apart from controlling the Amber character, you'll also be able to sometimes play as Ted E. Bear in Bear With Me.
Players are encouraged to pay close attention to the environment in the game. However, there is a simple hint system that is designed to help you avoid wasting time on checking every pixel. The art style in the game is very original for adventure games.
In case you're a fan of dark comedy and good storytelling, this game is definitely for you. The two main characters have a lot of depth and there is a big chance you'll get attached to them quickly.
Shardlight
Shardlight is a graphic adventure game that takes place in a post-apocalyptic world. It was developed by Ben Chandler and Francisco Gonzalez. The game was released for Windows in 2016. An iOS version of Shardlight was made available a year later. The game was praised for its storytelling, visuals, music, and multiple endings.
The events take place 20 years after World War III. Nuclear war has led to the destruction of most of the world. The sky is now brown and shards of uranium glass are found everywhere. In fact, these little uranium shards have become the main source of artificial light.
The city you roam around in is ruled by a faceless oligarchy that has complete control over everything that happens. To make things worse, the city you're in has to deal with a dangerous disease that's killing many people. The only hope for people to remain safe from the disease is to get a vaccine only the richest can afford.
In the game, you take on the role of a young woman named Amy. One day, Amy takes a job repairing a reactor for a lottery ticket that may grant her a dose of the vaccine. After an unfortunate event at the job, she sets out on a mission to provide everyone with access for the vaccine.
The game features a heavy focus on exploration and interaction with all characters. There is a fast travel map that allows you to go between different areas of the city quickly.