The 10 Best Battle Royale Games for PS5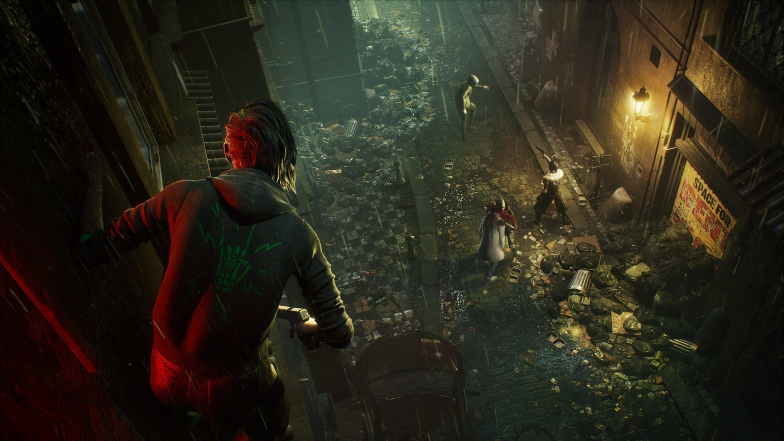 Image credit: Steam
Battle royale games are online multiplayer games where players are dropped in a particular location and expected to scavenge for weapons, resources, and loot that will be used for survival and future battles. The core concept is simple – fight till you're the last one standing.
An interesting feature in most battle royale games is the incorporation of a gradually shrinking map. This means that the play area is constantly decreasing in size, thereby forcing player encounters. In other words, you can't hide forever.
Battle royale games are super fun and engaging, and they have a huge fan base among gamers. On that note, this guide discusses some of the best battle royale games for PS5. Enjoy!
Fortnite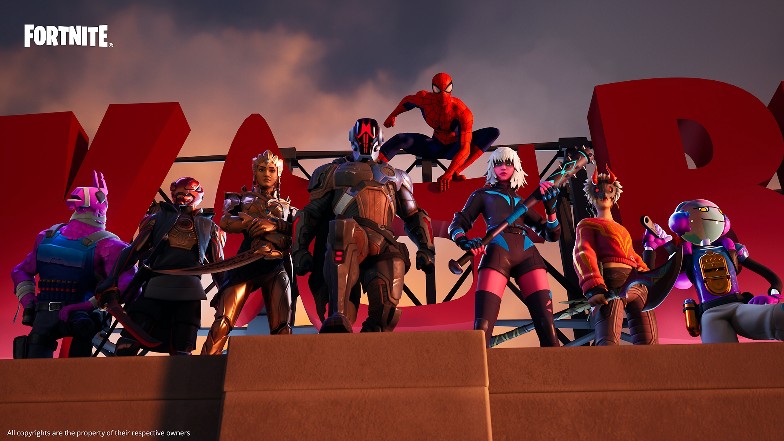 If you haven't heard of Fortnite, I'd like to know what rock you've been living under, and how the weather is in no man's land. Jokes aside, Fortnite is a pretty big battle royale game. It comes in three modes: Save the World, Creative, and Battle Royale. I'll be reviewing the last one.
Fortnite: Battle Royale is a free-to-play third-person battle royale action game initially released in 2017. It was developed and published by Epic Games, the studio responsible for creating the Unreal Engine used by many games.
The game is multiplayer-only, and as a player, you have only one goal – to be the last one standing. A hundred weaponless players are dropped on an island where they must scavenge for traps, resources, tools, weapons, and other items for survival. You can also obtain resources like metal and wood and use them to build a stronghold.
You can choose to attack other players or avoid combat entirely by hiding in one of the buildings. However, you can't hide for long since the game's map is constantly shrinking, thereby reducing the playing area and forcing encounters with players that are trying to make you a statistic.
Fortnite's gameplay is fun, and anyone can have a genuinely good time playing it. Not only is it one of the best battle royale games for PS5, but it's also one of the most popular games of all time.
Apex Legends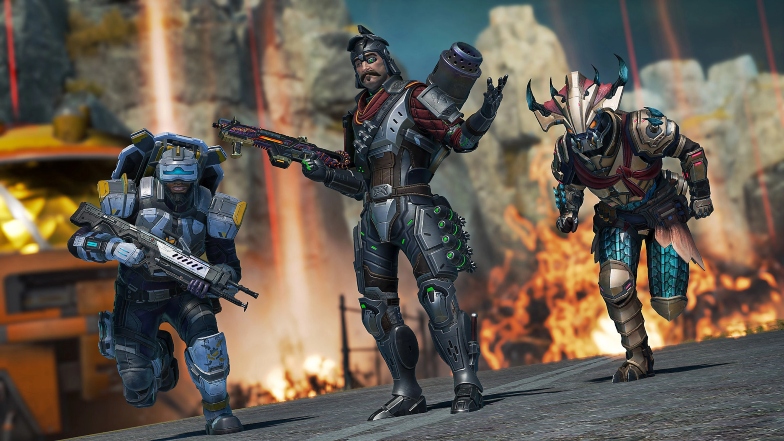 Apex Legends is a battle royale first-person shooter developed by American studio Respawn Entertainment. It was released for the PS4 in 2019 and later for the PS5 in 2021.
Like Fortnite: Battle Royale, this is also a multiplayer-only game where players are dropped on a constantly-reducing map for exploration and survival. In Apex Legends, sixty players are split into 30 two-person teams or 20 three-person trios in which each fighter has their own unique skills and abilities.
There are two modes – Battle Royale and Arenas. In the former, players land in a location where they search for items, resources, and weapons, preparing for the battle ahead on a gradually shrinking play area. Remaining outside this area is deadly, so you must keep moving.
Meanwhile, in the Arenas campaign, three-player squads battle each other in a 3v3 deathmatch. The team with 2 points ahead and a minimum of 3 points wins.
Although Apex Legends is mobile compatible and runs well on the devices, you can't really compare playing it on your phone to playing it on the PS5. I mean, what mobile phone can beat the 4K 60 fps visuals, the much bigger screen, and the separate controller of the PS5 version? It's completely in another league.
Worms Rumble
Ok, I know what you're thinking, but the game is not as yucky as the title makes it sound.
From the stables of developer and publisher Team17 comes this 2020 battle royale real-time action video game, Worms Rumble. The game was released as a spin-off of the Worms series.
You take on the role of an anthropomorphous worm and participate in deadly battles against 32 players in various game modes like Last Worm Standing, Last Squad Standing, or Death Match. You use classic weapons known to the series like the bazooka and banana bombs and newcomers like hammerhead and sentry launcher, all of which are super fun to use thanks to the PS5's Dualsense triggers.
Battles take place in areas filled with tunnels and hidden passages that are both beneficial and disadvantageous to your gameplay. There are side events you can engage in and win prizes and points which you can use to buy upgrades for your earthworm, together with the game's currency.
The game was launched with just three maps and ten weapons – a barebones start but still enough to keep you engaged for a while. Its unique weaponry and addictive gameplay make it one of the best PS5 battle royale games.
Chivalry 2
Why be someone's knight in shining armor when you can play Chivalry 2? People may disappoint you, but this game won't.
Chivalry 2 is a multiplayer action game developed by Torn Banner Studios. It was published by Tripwire Interactive and is a sequel to the 2012 hack and slash game Chivalry: Medieval Warfare. The sequel is a more-than-worthy successor considered to be one of the best hack and slash games for PS5.
In Chivalry 2, you participate in medieval wars using melee weapons to attack opponents. Basically, you have three attack sequences: vertical slash, horizontal slash, and a direct stab, which can all combine to form a sick combo move.
You have various weapons like swords, axes, and bows and arrows at your disposal; however, if you ever run out of munitions, you can use your opponents' dismembered body parts to fight. Be cautious of how you handle your weapons because you can easily shoot an arrow or swing a sword at your teammates.
Compared to its predecessor, Chivalry 2 has some significant improvements like a redesigned animation system and highly detailed battles. It also uses the Unreal Engine 4 to produce beautiful 3D visuals.
It does not exactly follow the strict template for what determines a battle-royale game, but this is the closest that you'll get to a medieval battle royale-esque experience. In fact, the game has been dubbed "The Knight's Slaughterhouse" in some quarters, which should give you some insight into what to expect.
Overall, Chivalry 2 is a fantastic game and you need to add it to your wishlist.
Vampire: The Masquerade – Bloodhunt
Vampire: The Masquerade – Bloodhunt is a free-to-play multiplayer shooter developed and published by Sharkmob in 2022. It is a member of the World of Darkness franchise and an adaptation of the pen-and-paper RPG Vampire: The Masquerade.
The game is observed from a third-person perspective and takes place in the city of Prague. Vampires are battling each other, and to aggravate matters, they are hunted by an entity called The Division.
You take up the role of a vampire and can either fight on your own or with a three-person squad. Of course, as a vampire, you have unique abilities that allow you to climb walls, teleport, or jump long distances, but you also have access to various weapons and firearms if you want to go "hands-free".
To increase your health, you can suck blood from NPC civilians. However, you must be cautious, or else your ability to conceal your nature from humans, known as "The Masquerade," will be lost, and soon AI-controlled hunters will be after you.
Vampire: The Masquerade – Bloodhunt is an excellent game filled with diverse characters. It features a vast and highly detailed map that gives you enough locations to explore. If you're looking for fast-paced gothic vampire action, look no further, this game has what you need.
Call of Duty: Warzone
Call of Duty: Warzone is a free multiplayer battle royale FPS developed by Raven Software and Infinity Ward and published by Activision. It was released in 2020 for the PS4 and 2022 for the PS5.
The game has affiliations with Call of Duty: Modern Warfare and is connected to other installments of the Call of Duty franchise. The gameplay involves 150 players landing on a selected location where they carry out objectives depending on the game mode.
There are two primary modes: Battle Royale, where players battle each other in a shrinking region until there's only one team or player remaining, and Plunder, where the only objective is to gain money by completing contracts or killing players to obtain their money. The money you earn can be used to purchase more equipment and resurrect team members.
Warzone features hand-designed buildings, realistic graphics, and enhanced performance provided by the PS5's 120fps support. The game is well-rounded and polished, and definitely one of the best battle royale games for PS5.
PUBG: Battlegrounds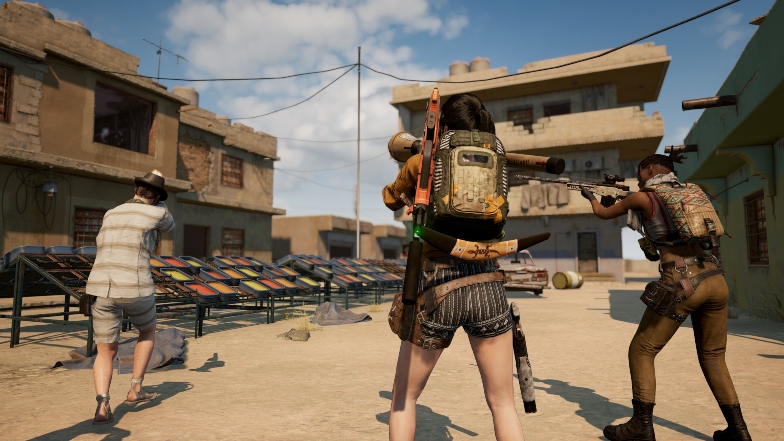 If you play mobile games a lot, you've probably heard of this game. But did you know there's a PS5 version? Yes, I'm talking better visuals and a bigger screen, just begging for you to explore.
PUBG: Battlegrounds is an online battle royale survival game developed by PUBG Studios and published by Krafton. It was released in 2018 for PS4 and 2020 for PS5. The shooter is the first game in the PUBG Universe and was inspired by the Japanese action-thriller movie Battle Royale from 2000.
The gameplay is almost the same as that of Call of Duty: Warzone but this time, instead of 150 players, you see 100 players dropping on the shrinking play area. Players have eight different maps to explore for materials and weapons – it is a fight for ultimate survival.
One cool feature of this game is its availability of various options, which puts the decision-making into the player's hands. For instance, you can choose between the first-person and third-person views. You can also decide whether you want to play solo or in a team.
I believe it's safe to say that Battlegrounds does the battle royale genre justice with grand moments, action-filled adventures, and immersive engagements. Whether you're playing alone or with some friends, you're in for an epic ride.
Naraka: Bladepoint
Naraka: Bladepoint is a battle royale action-adventure TPP video game published by NetEase Games Montreal in 2021. It resembles the popular Ubisoft action game, For Honor.
Here, 60 players battle each other till only one player remains – the last person standing is the winner. You have nine different characters to choose from, each having two unique skills.
Similar to PUBG: Battlegrounds, you can choose to play solo or in a team of three players. The map you explore contains resources, health packs, weapons, and armors for you to discover and use to your advantage. Keep in mind that the game's safe zone is constantly decreasing, so you need to make fast and decisive movements.
Bladepoint contains parkour elements that aid in exploration. You can acrobatically dart across terrains, run on walls, and use a grappling hook to reach otherwise unreachable positions.
Developer 24 Entertainment has succeeded in creating a game with impressive lighting and solid animations. The brilliant combination of parkour and melee combat style makes this game a unique and suitable contender for this list of best PS5 battle royale games.
Fall Guys: Ultimate Knockout
Fall Guys: Ultimate Knockout is a multiplayer battle royale platformer developed by Mediatonic. It was initially published by Devolver Digital for the PS4 in 2020 before Epic Games gained publishing rights and released the game in 2022.
You assume the role of one of 60 weird-looking creatures and take part in matches where the winner is the last person standing. The matches are divided into rounds, so you must find a way to move on to the next round and remain in the game.
Each round consists of mini-games in which you compete against other players. These games are usually very odd tasks, such as ascending an obstacle-filled mountain, playing tag with fellow players, and balancing on a skateboard.
The game comes with its own currency called Kudos, which can be used to buy upgrades and accessories to personalize your character, making it more attractive. The costume wardrobe is constantly updated with new outfits of characters from different games like Portal 2, Sonic the Hedgehog, Among Us, and many more.
Fall Guys: Ultimate Knockout was inspired by TV shows like the Japanese game show Takeshi's Castle, which explains the game's dynamic and humorous gameplay. It's the type of game where you can't help but laugh at your failures, especially if it involves falling into pink slime. I recommend this game if you're looking to have a fun time with some friends.
Hunt: Showdown
Hunt: Showdown is set in Louisiana in the 19th-century era with three maps consisting of extraction points and boss locations.
The game was developed and published by Crytek. It was released in 2020 for the PS4, and in 2021, Crytek released a PS5 patch, enabling the game to run at 4K 60fps.
In this game, you take on the role of a bounty hunter on a mission to kill powerful beasts and obtain the bounty each of these creatures carries. While collecting a bounty may seem satisfying, it is also risky since this act reveals your current location to other creatures lurking in the shadows as well as other players waiting to kill you and collect the artifact.
Unfortunately, your ammunition is limited, and there is no automatic reload, so you must make every shot count, lest you get killed and lose all your achievements. Yes, I'm talking permadeath. Clearly, things can get pretty intense, but that's what makes this one of the best hunting games for PS5.
Hunt: Showdown is terrifying and addictive at the same time. The game is filled with disasters and moments that can stoke your emotions, and its visuals and sound effects are the crème de la crème.
Again, like Chivalry 2, this is not a battle royale game in the traditional sense. However, if I had to put it into a category, that's where it would be. It is a bit funny that despite being non-traditional, its battle royale elements are possibly the best-executed versions in comparison to games that are traditionally battle royale.
By "elements", I'm referring to the bit where you're dropped into a location on the map with a number of other people, and you can work in teams of two or three across that vast map. You can also help revive each other, which is a neat little trick.
If all this sounds exciting – and honestly, it should – you know what to do.