While the concept of open-world games is not new or exclusive to new-gen consoles, the experience of playing these games has been significantly improved with the addition of cutting-edge technology.
Specs are not everything, but they do contribute to the overall presentation of a game, especially when the gameplay is just as good. The sharper details of 4K resolution, the smoother framerate of up to 120fps, and the inclusion of ray-tracing in some titles are undoubtedly exciting additions.
Traversing an interactive open-world environment with life-like characters and objects just makes exploration a lot more enjoyable and boosts immersion, which is what you want especially if you're playing an adventure game.
The PS5's catalog of games offers some of the best open-world exploration ever seen, and if you go to the PlayStation Store, you'll see that you're spoiled for choice.
On that note, this researched guide to the best open-world games for PS5 briefly discusses twenty games in the category. It is a fairly lengthy read, but well worth your time – I promise!
Marvel's Spider-Man: Miles Morales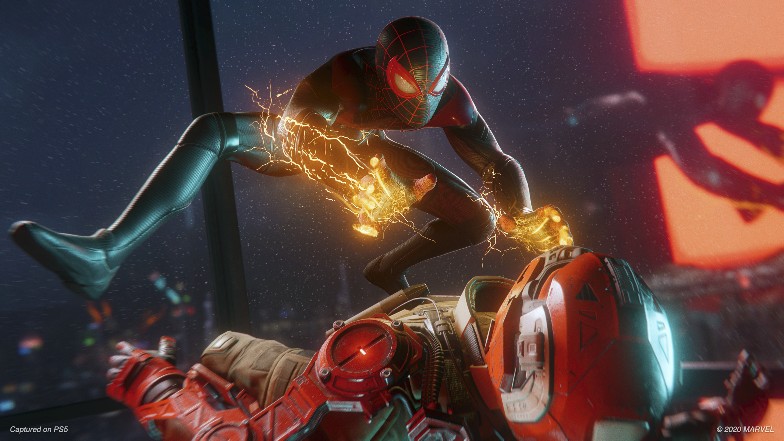 Marvel's Spiderman: Miles Morales is a 2020 title from Insomniac Games, and at the time of release, the most visually pleasing iteration of the Spiderman series.
The premise of Spiderman games is very well known at this point, and his adventures across the city of New York are as intense as ever right from the first scene.
This time, Miles Morales starts out working with and learning from Peter Parker. Their first adventure together is a "simple" job of accompanying a prison convoy transporting a supervillain, Rhino, and a band of others to a different location.
Something goes wrong (as expected), the prisoners escape, and the two "Spidermen" have to try and re-arrest them.
Miles Morales runs in 4K resolution at 60fps on the PS5, but you can enable ray tracing in Fidelity mode for even more stunning visuals, as long as you're willing to make do with a reduced framerate of 30fps.
Ghost of Tsushima: Director's Cut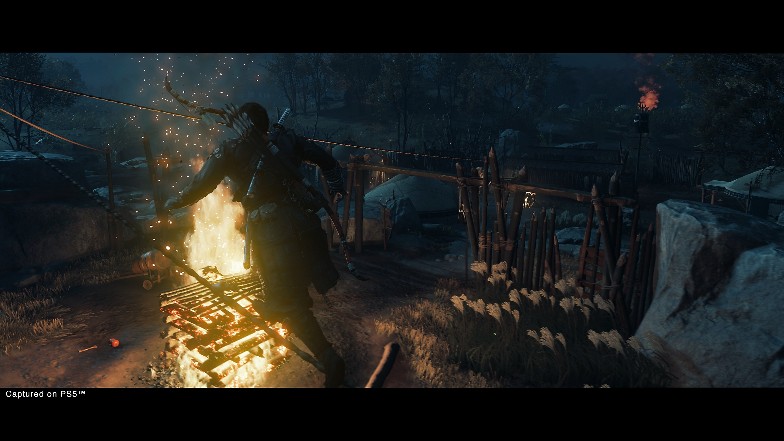 Ghost of Tsushima was released toward the end of the eighth generation of gaming consoles. The PS5 was launched at the end of 2020, which was a short period after the release of this title from Sucker Punch Productions.
The Director's Cut was released in 2021 with PS5-ready features and a new island to explore.
The main character here is a samurai, Jin Sakai, who traverses the open world of Tsushima on a mission to protect the island during the first Mongol invasion of Japan.
Away from the fairly-loaded content available from playing through the main mission itself, you can also take on side quests or just explore the vast expanse of land stretched out in front of you.
On the PS5, the game runs in dynamic 4K resolution targeting 60fps. It also features DualSense wireless controller haptic feedback and adaptive trigger resistance for that extra bit of realism and immersion and caps it all off with excellent use of 3D audio.
Regardless of the metric that one may use in considering the best open-world games for PS5 – content, visuals, a large map, combat – Ghost of Tsushima offers more than enough in every category.
Assassin's Creed Valhalla: Ragnarok Edition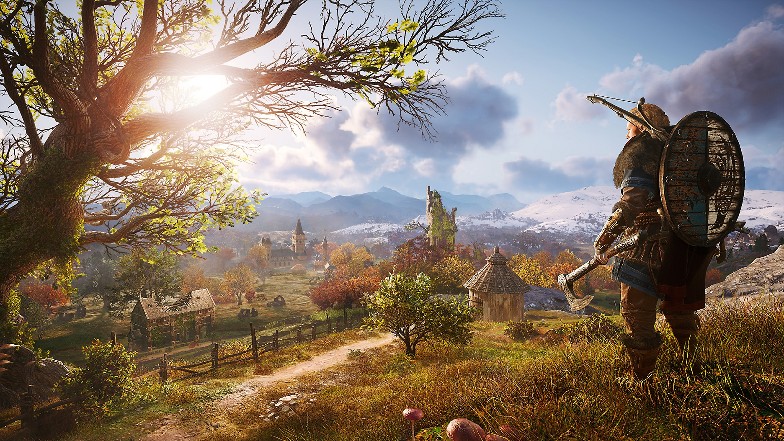 Assassin's Creed's consistent releases of new titles birthed Valhalla in 2020. It is the 12th installment of the series and the successor to 2018's Assassin's Creed Odyssey.
This action-adventure game was developed by Ubisoft and published by the same studio a couple of days before the official launch of the PS5.
The Ragnarok Edition includes the standard game and a new "Dawn of Ragnarok" expansion that adds extra content and places to explore.
The open world in Valhalla is set in the backdrop of England's Dark Ages, and it looks really stunning on the PS5 in 4K.
You play as Eivor Varinsdottir, a Viking warrior seeking to re-establish the Viking clan in England. In the middle of the effort, Eivor gets tangled in the war between the Assassin Brotherhood and the Templar Order.
There are several other story arcs here, including a modern setting where another Assassin, Layla Hassan, relives Eivor's memories in a separate adventure to save the planet from destruction.
Valhalla's open world is truly exhilarating, and it contains some of the best gameplay that you'll see from any Ubisoft release. It is not just one of the best open-world games for PS5, it is one of the best games, period.
The Elder Scrolls V: Skyrim Anniversary Edition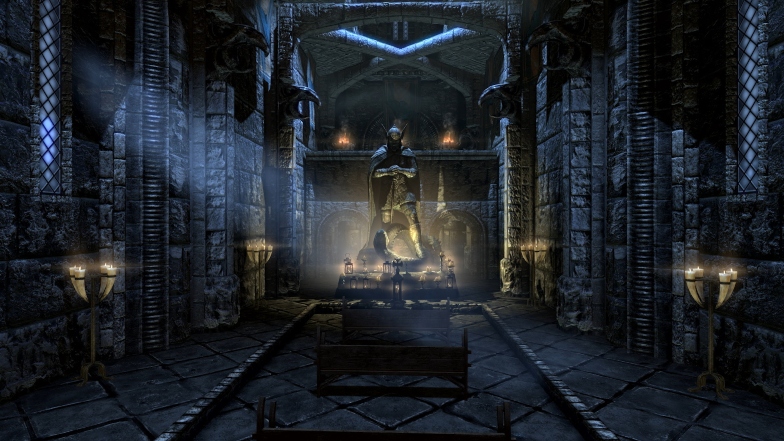 Millennials will remember Skyrim fondly as one of the games that defined their action role-playing video game background. It was a hugely successful title from Bethesda Game Studios back in 2011, so much so that a new-gen release was deemed compulsory a decade later.
Enter The Elder Scrolls V: Skyrim Anniversary Edition, a remastered version of the game released in time to celebrate its 10th year anniversary.
This edition looks fantastic in 4K and 60fps on the PS5, and the inclusion of all add-ons, DLC, and mods raises the stupidly high bar that the original game had set.
Without a doubt, The Elder Scrolls V: Skyrim Anniversary Edition is more than just a nostalgic trip for old lovers of the game, it promises some of the best gaming experiences for new recruits too.
The open world here is set in the northern province of Tamriel, within the region of Skyrim. It is a pretty vast map with a boatload of characters, towns, caves, animals, and demons.
There is a ton of stuff for you to do in control of the full customizable character, Dragonborn, and the number of hours that you spend playing this masterpiece wholly depends on how deeply you explore and take up side quests.
Death Stranding: Director's Cut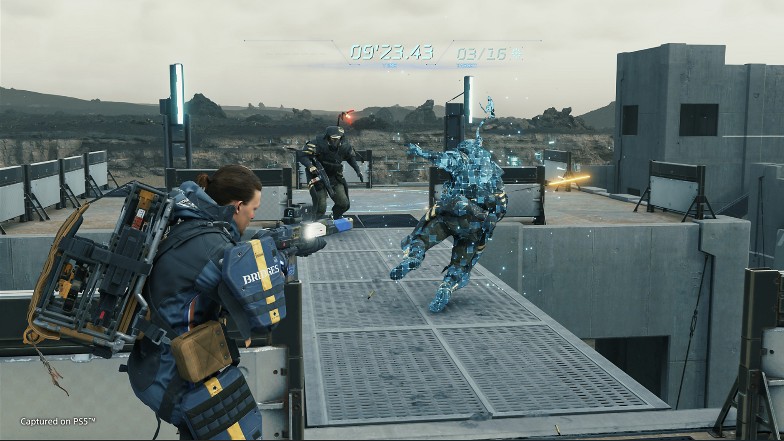 Death Stranding is not for everyone. However, I firmly believe that even if you personally do not enjoy the premise of the game, you would still appreciate it for what it is – a truly remarkable and unique open-world adventure game.
Considering the fact that Hideo Kojima designed the game, it is no real surprise how masterful it turned out to be. However, the reason why I think Death Stranding's open-world adventure might not be for everyone is the fact that it is a slow burn.
The landscape is bleak, sparse, and offers very little in the way of active encounters, especially in the first couple of missions. However, stick with it and you'll appreciate the depth of thought and unraveling of events that follow through to the end
The game is set in the post-apocalyptic U.S.A. where your character, Sam Porter Bridges reluctantly takes on the task of delivering supplies to isolated colonies in an open-world environment filled with destructive creatures and shadow monsters.
The Director's Cut for PS5 was published by Sony Interactive Entertainment in 2021, and it comes with fresh new updates to the 2019 release.
This includes steady 60fps performance, PC-exclusive content, more technical combat, DualSense controller support, and 4K support.
Far Cry 6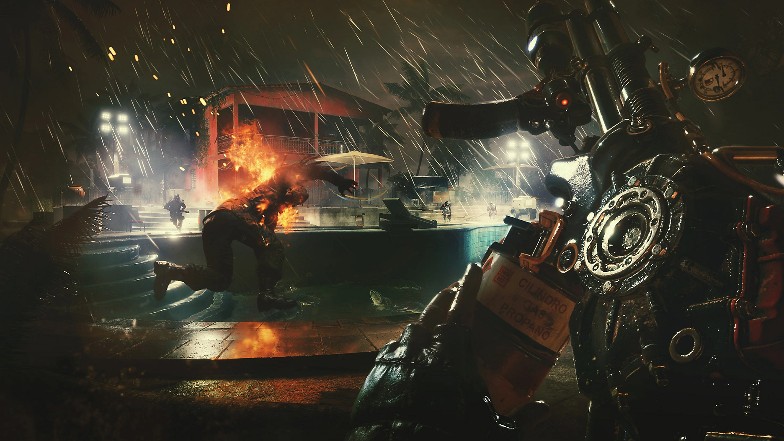 At the time of its release, Far Cry 6 offered the most impressive open-world experience of any game in the series. This first-person shooter is extremely content-heavy – in a good way.
The open world here is set in the fictional Caribbean island nation of Yara where your character, a Guerilla warrior named Dani Rojas, is hell-bent on bringing an end to the tyrannical reign of the island leader, "El Presidente" Anton Castillo.
Although the end game is the same in each playthrough, the adventure that leads up to it is significantly controlled by your actions. Also, the map here is massive, so there is a lot to explore and do on the side if you get bored of the main mission at any point.
Far Cry's love for open-world war games involving overthrown governments, states in disarray, and tyrannical leaders is a fairly familiar routine, but Far Cry 6 manages to make experiencing "more of the same" as unique as can be.
The Pathless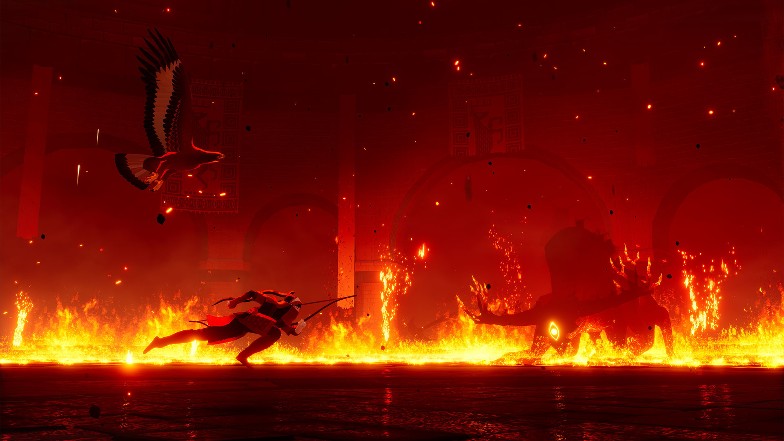 The Pathless is an action-adventure puzzler published by Annapurna Interactive.
The open world here is quite minimalist in comparison to the titles that have been discussed so far, but it remains immersive in the way that it presents the mechanics of communing with nature.
The game was one of the launch titles of the PS5, and it offered something quite different from the big-name games from big-budget studios that gamers were anticipating the most.
The game sticks you in the shoes of a nameless character who travels deep through the forest on a mission to free some ancient gods.
The process of traveling across this minimalist open world in The Pathless itself is just as interesting as the rest of the gameplay. In fact, there is less emphasis on combat and more on the puzzles and exploration of the unique environment.
The result of this is a well-paced game that is brain-tasking enough to keep your gears grinding, but also tranquil enough to be enjoyed on a lazy, slow afternoon.
It's not every day that you see a game that blends boss battles, puzzles, and runner elements as well as The Pathless does, and this unique combination is what earns the game a spot on the list of the best open world games for PS5.
Elden Ring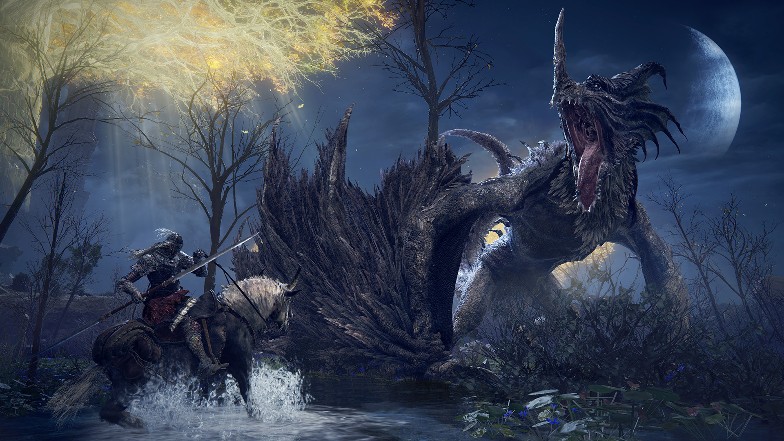 Elden Ring is one of the best games available on the PS5. At its core, it is an action role-playing game, but there are several other elements that would make the game fit easily in a number of other genres.
The game offers one of the best open-world maps in gaming history, both in terms of how expansive and complex the environment is, and also the attention to detail paid to each section that you can explore.
If at first, you don't notice the detail, look again. There are levels above levels, underground ecosystems and lakes, castles that never seem to end, a capital city built beneath the corpse of a giant dead dragon and above a sewer system – so much to see.
As I said, there are several elements within the gameplay itself. You solve puzzles, you run across platform segments with your horse, you fight in intense boss battles, and you search for treasure,
FromSoftware has already built a reputation for developing some of the best games that the PlayStation has in its catalog, and Elden Ring is another fantastic addition to that list.
No Man's Sky
Ordinarily, No Man's Sky should be considered to be the video game with the largest open world, but technically, it's not.
This is because, despite the fact that you can explore almost endlessly, the world is actually infinitely generated using a random seed. So, it's a "cheat" approach, but it's still pretty massive regardless.
No Man's Sky was originally published by Hello Games in 2016, before a much-improved version arrived for the PS5 in November 2020.
The game sees you traveling across the universe, exploring countless planets with the procedural generation system in place to ensure that each one is different from the last.
These randomly generated planets are very well built though, and although it does get boring after a while, you know that you can always go back to No Man's Sky anytime you want to explore someplace new.
The gameplay includes elements of action, adventure, and survival. You may decide to keep on traveling and battling alien species across these various planets, or settle down long-term in one of them and build a base where you can farm resources in.
Subnautica: Below Zero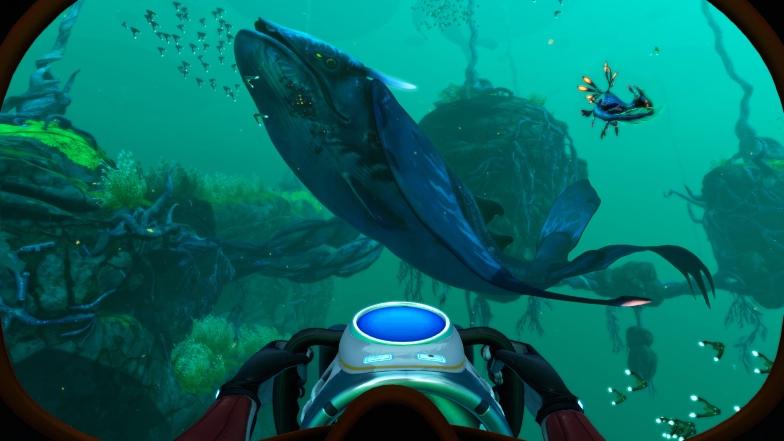 While No Man's Sky takes you on an open-world adventure in space, Subnautica: Below Zero does the same underwater.
The game was originally released as an expansion to the original Subnautica that was developed and published by Unknown Worlds Entertainment in 2014, but it did so well that the studio decided to build on it and make it a standalone title.
Like No Man's Sky, Subnautica includes elements of adventure and survival. You spend most of your time underwater, alone with nature at its best and worst as deep-water creatures pose the biggest threat to you with little way to defend yourself.
The game is set on a fictional alien planet 4546B, where your character's spaceship has crash-landed. To survive, you have to set off into the deep to farm resources, interact with the planet's wildlife, and complete given tasks.
Horizon: Forbidden West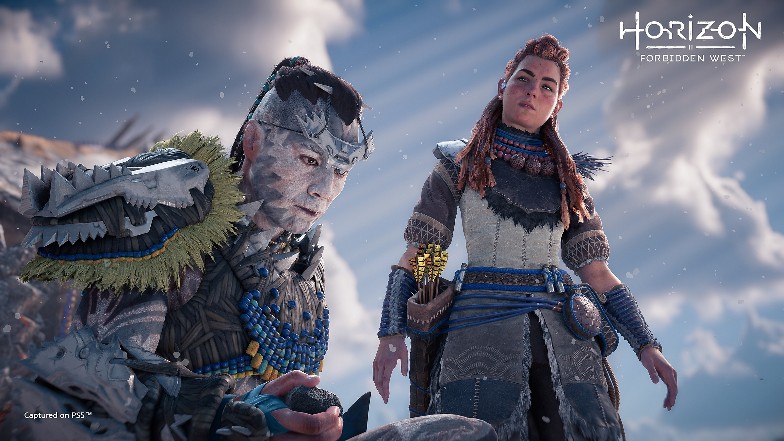 What's better than a massive open world to explore? A massive open world built with stunning detail and some of the most gorgeous rendering anyone has seen on the PlayStation.
Horizon Forbidden West is a pretty good game, so it is a credit to the designers that arguably the most talked about feature of the game is how exceptionally beautiful it looks.
The game was published by Guerilla Games as a sequel to the first iteration – Horizon Zero Dawn which was also a pretty good-looking game even on the PS4.
This time, your adventure with the main character, Aloy, takes you to the post-apocalyptic western end of the United States of America. By the way, I'm pretty sure video game developers know something we don't with this ridiculously repetitive setting. Maybe they're trying to tell us something?
Anyway, this particular area suffered an extinction event involving a robot swarm, and Aloy will often have to face off against these creatures as she journeys across the various U.S landmarks.
Did I mention that these landmarks exist in real life? It's a fun game trying to see how many you can guess correctly when you encounter them. It's not always straightforward though, because the game has built some of these places in a way that reflects the state of decadence and ruin that is to be expected from a post-apocalyptic era.
Without a doubt, this is up there with the best open-world games for the PS5 and other ninth-generation consoles.
Immortals Fenyx Rising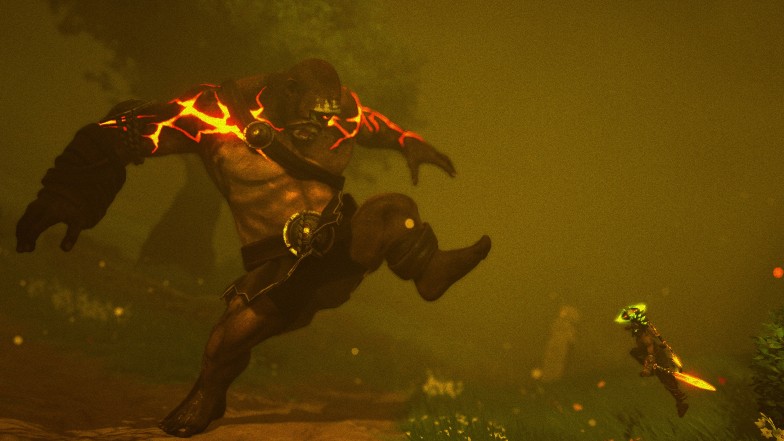 If you like Zelda-esque games, then you'll probably fancy Immortals Fenyx Rising. This action-adventure video game was developed and published by Ubisoft in 2020.
Also, like Zelda: Breath of the Wild, this game is set in an open-world environment, keeping with the fashion of open-world RPGs that Ubisoft seemed to be releasing around the time.
As long as you can deal with the natural hazards and enemies that will undoubtedly come your way, and solve the puzzles that are occasionally presented before you, then you can travel pretty much wherever you want in Immortals Fenyx Rising. Some of these obstacles take some doing to get past though, so it won't be easy.
Also, your character, Fenyx, needs some upgrades before you can properly explore the open world, so the full experience is not immediately available from the get-go. However, when you do get into it properly, this game proves itself as one of the best open-world games for PS5.
Dying Light 2: Stay Human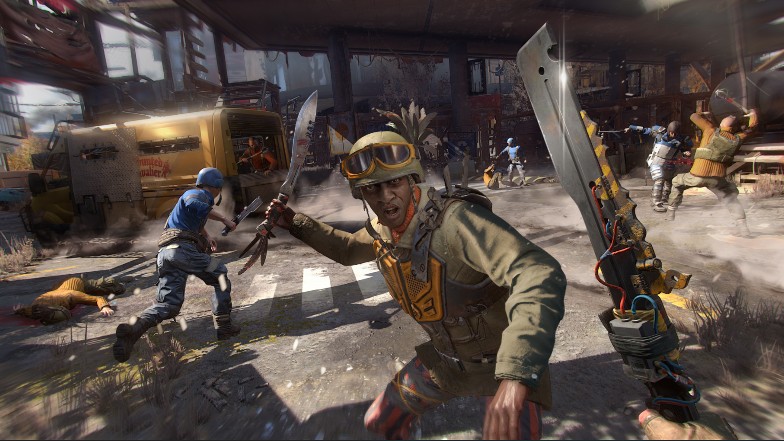 A lot of zombies, and a lot of parkour. If that sounds like something right up your alley, then you'll enjoy Techland's Dying Light 2: Stay Human.
The studio published this game in early 2022 for eight and ninth-generation consoles and PCs, and it went straight into the "survival-horror" category.
Dying Light 2 adds a bit of variety to this list in the sense that the type of action that the game involves is different from what has been discussed so far. Here, there is a lot of emphasis placed on your character's movement from point A to point B as you try to evade the host of zombies in the game's post-apocalyptic setting.
Parkour feels really smooth and fun, and the clean visuals really come to the fore when you're standing at a high point in the city.
If you want a bit of multiplayer fun, you'll be happy to know that there is a co-op mode in Dying Light 2 where you and a friend can collaborate for activities such as military convoys and bandit camps.
The plot and story progression of this game leaves much to be desired, but the gameplay is satisfying and engaging enough to put it up there with the best open-world games for PS5 – especially if you like zombie-smashing action.
Days Gone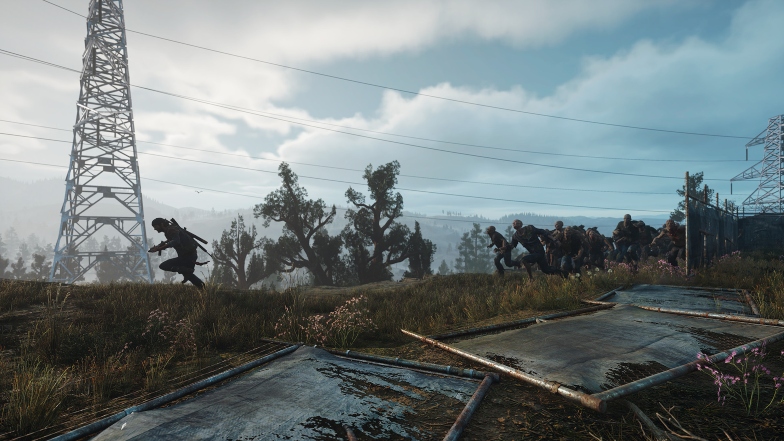 Still on the topic of zombie-smashing action, Days Gone is a very underrated action-adventure zombie thriller from developers Bend Studio.
Despite the fact that the game had the backing of big-time publishers Sony Interactive Entertainment, there was a mixed reception from critics when it was released.
Some of those reactions are fairly justified in the sense that bits of the story feel unfinished, but you'll be hard-pressed to find a zombie game better executed than Days Gone.
The game really takes full advantage of its open world by packing as many zombies as possible onto your screen at various points. It's just you and your bike as you explore this world as Deacon St. John, a drifter, and bounty hunter.
The behavioral patterns of the undead in Days Gone are some of the best in any zombie game out there. The way they rush at you in hordes is frightfully intense, but if you're a fan of this type of game, then that's probably what you want.
With the amount of action going on in the game screen, the PS4 sometimes struggled and dropped framerates. However, the game runs smoothly at 60fps on the PS5, and gameplay is much improved to give you the most immersive experience the game was originally intended to provide.
Metro Exodus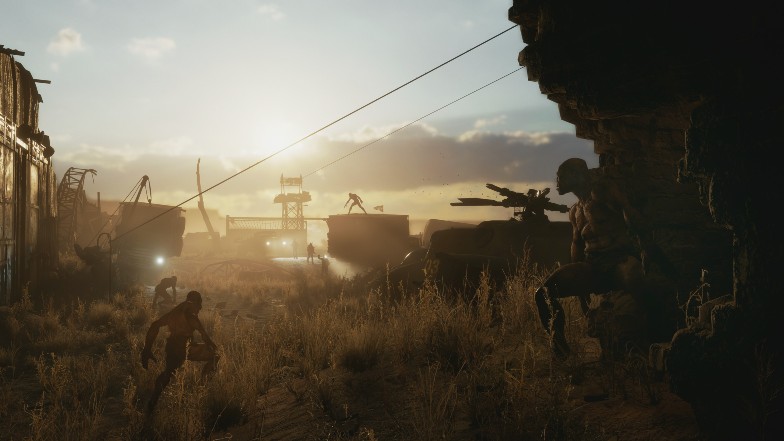 Let's move on from the zombies and right on to one of the best action games for PS5. Metro Exodus is a first-person shooter video game developed by 4A Games and published by Deep Silver in 2019.
Since we're focusing on the PS5 in this guide, you will want to make sure that you're getting Metro Exodus: Enhanced Edition which is the best version to enjoy on the new-gen console.
The enhanced edition comes with better visuals, improved textures, and DLCs that add more content in a more aesthetically pleasing package, but the game is still the same at its core.
Metro Exodus is one of the best open-world shooters on the PlayStation Store. The environment is not as completely unrestricted as some other games in this guide, but it is more than enough.
One of the joys of playing an open-world game is the feeling of discovery, and this game gets that area spot on. Instead of holding your hand and telling you where everything is, Metro Exodus limits how much information you have access to from the start and lets you do the exploration by yourself, making the feeling of discovering something new more exciting.
This is definitely one to check out if you're looking for the best open-world games for PS5.
Lost Judgment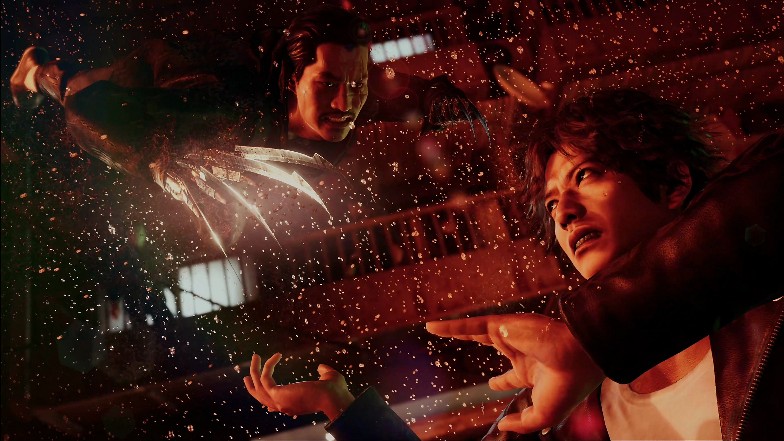 If you're a fan of the Yakuza series, then you almost certainly are familiar with Judgment and Lost Judgment. Lost Judgment is the sequel to 2018's Judgment, which was also a Yakuza-style action-adventure/detective thriller.
The game was published by Sega, and it is set in an open-world environment in the cities of Kamurocho and Isezak Ijincho, Japan.
The story follows a private detective named Takayuki Yagami as he investigated a criminal accused of murder and sexual harassment. Over the course of the game, you will have to piece clues together, use your connections with the underworld, and fight many thugs.
If you like the idea of over-the-top combat accompanied by a good story and excellent visuals, then you can't go wrong with Lost Judgment.
You don't have to play the first iteration to fully appreciate this one, but it's also an excellent game and well worth checking out.
Genshin Impact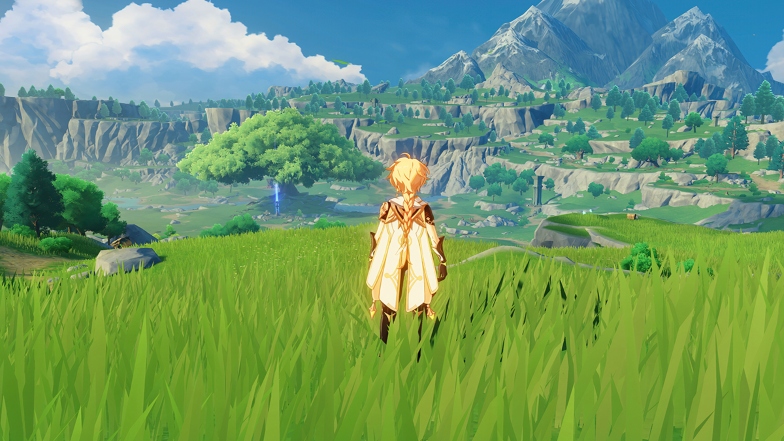 Genshin Impact is another game that borrows concepts from Zelda. It is an action role-playing game developed and published by miHoYo, a video game developer based in Shangai, China.
The immediately apparent difference between this game compared to the titles discussed so far is the art direction and the "anime-style" characters. The design of the open-world environment is executed to align with this, and it all looks really good.
Genshin Impact features a combat system that involves switching between characters, mastering weapons, and using magic. It is set in the fictional world of Teyvat that your character – The Traveler – traverses across in search of a lost sibling.
At launch, Genshin Impact already offered a substantial amount of exploration, but the game has subsequently received updates that further expand the environment and depth of content.
With these updates and the overall solid premise of Genshin Impact, the game has become a shoo-in for the best open-world games on PS5.
Kena: Bridge of Spirits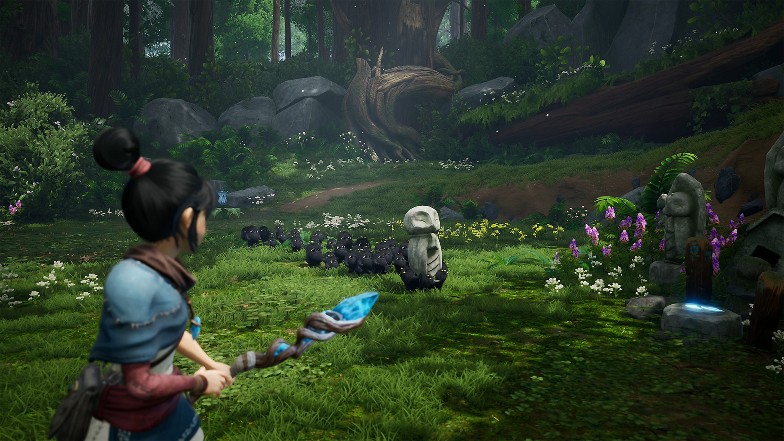 Much like Geshin Impact, Kena: Bridge of Spirits also heads in a different route in terms of the art direction. It's not completely anime-like as the former, but it's a similar approach.
Kena is an action-adventure that is played from a third-person perspective and set in an open world where physical and spiritual realms often intersect.
Your character, Kena, is a spirit guide whose job is to help spirits that are struggling to pass on to the spirit realm for various reasons. This usually happens when the spirit is traumatized or feels like it has unfinished business in the physical realm, so helping them to move on is not always straightforward.
Now, Kena: Bridge of Spirits is not a fully open-world game – it is semi-open at best. However, it makes this list because it allows for a vast enough amount of exploration, and the premise is so unique that it offers an experience that you may not find at the same level as other fully open-world games.
The Witcher 3: Wild Hunt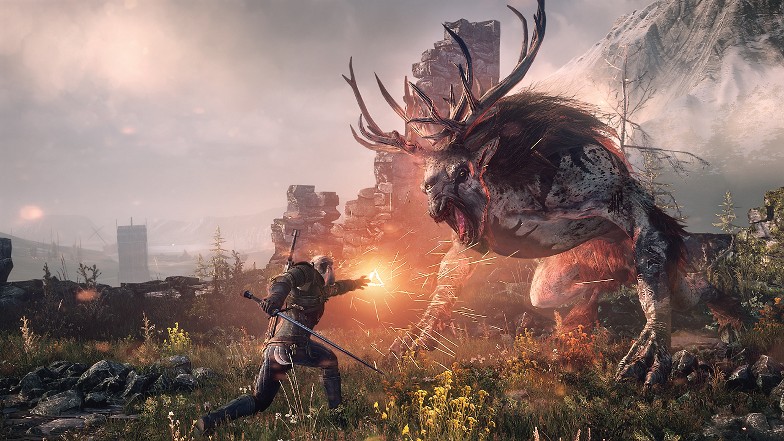 The Witcher 3: Wild Hunt is getting on in age every year, but it remains of the best open-world games out there, especially since the arrival of a PS5 upgrade in 2022.
You play as Geralt, a monster slayer known as Witcher as he sets off to search for his adopted daughter who has escaped from the Wild Hunt.
Performance was an issue with the previous-gen console, even the PS4 Pro to some extent, and the standard 30fps framerate would occasionally drop or stutter in busy areas and cutscenes.
These issues are almost completely gone on the PS5, and the experience of playing the game has greatly improved as a result. Although The Witcher's open world was already quite impressive visually, the 4K checkerboard rendering looks even sharper and closer to native on the PS5.
Despite the game's age, The Witcher 3's open world holds up well in comparison to newer titles in terms of world-building. The game is set in a fictional fantasy world drawn from Slavic mythology, and almost every action there leads to learning something new.
If this is your first rodeo with the Witcher series, there's no better place to jump in.
GTA V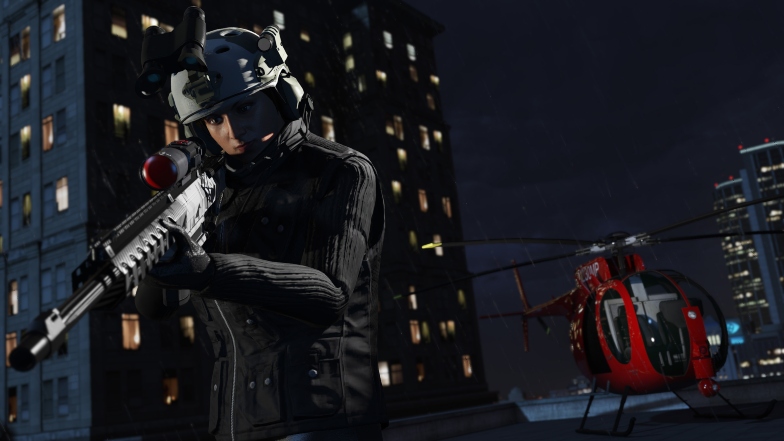 Grand Theft Auto games are undoubtedly some of the most popular games ever released. Rockstar Games found the formula for building a franchise that feels like it could live on forever, and GTA V is one of their best ones yet.
The game was first released in 2013, but millions of players are still enjoying it, especially with the availability of a GTA Online mode where there is no set story and you can completely just do whatever you want.
If you choose to play locally, the open-world design allows you to roam across San Andreas and Los Santos from a first or third-person perspective.
Depending on what part of the story you're in, you will be playing as one of three pre-determined characters, ticking off quests, running from the cops, and generally just being a nuisance to NPCs.
At this point, the graphics of GTA V are not industry-leading by any means, but there are very few games that give you the level of freedom of exploration and activity that this bottle of fine wine does.
It goes without saying that anyone that enjoys open-world games likes exploration, so I strongly recommend that you also have a look at our guide to the best adventure games as well. Enjoy!