Who doesn't like superhero comic books and movies? For me, there's a dopamine rush that comes from watching or reading about a superhuman dealing with the bad guys and helping the innocent.
If you fancy the idea of walking a mile in a superhero's shoes, chances are it'll probably never happen in real life.
However, there are some fantastic superhero games that will have you strap on that cape and mask and go save the world from the comfort of your home.
We've seen superhero games that bless your in-game character with otherworldly powers like laser vision, flight, or the ability to create webs with your hands.
These games serve as suitable alternatives for the real danger that would come with fighting bad guys in real life.
Sony's ninth-gen console plays host to some in-game fantasies in this regard. There are not too many options compared to some more popular genres, but this guide contains a list of the seven best superhero games on PS5. Enjoy!
Marvel's Spiderman Remastered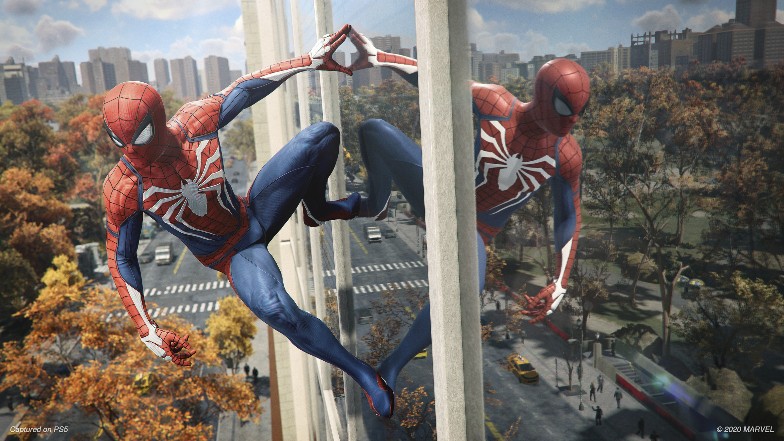 Published on PS5 by Insomniac in 2020, Marvel's Spiderman Remastered is a remastered port of 2018's Spiderman and the free downloadable content.
Players can transfer save files from the PS4 version, letting them move their current progress to the new game.
Marvel's Spiderman Remastered still feels like the same game you know on PS4. Every upgrade, side quest, and story beat are still present.
For veteran fans searching for new side-quests and missions to tackle, there's nothing of that sort. This update rather focuses on showcasing the PS5's power to remodel an already impressive game.
One of the best improvements is the load times. By using the PS5's SSD, all loading screens are eliminated from this game, giving almost instantaneous transitions.
This remaster also improves the quality of the game's textures and models, including Peter Parker's (the protagonist) face. He has a younger look that feels more natural and relates better to his character.
Other obvious enhancements are in the visuals and performance. Players can choose between two graphical modes.
Quality mode operates at 30 FPS and includes ray-tracing across the environments. Performance mode boosts it up to 60 FPS but removes ray tracing.
Veterans will appreciate the new additions and changes in Marvel's Spiderman Remastered, while newcomers will enjoy swinging across New York City for the first time.
Marvel's Spiderman: Miles Morales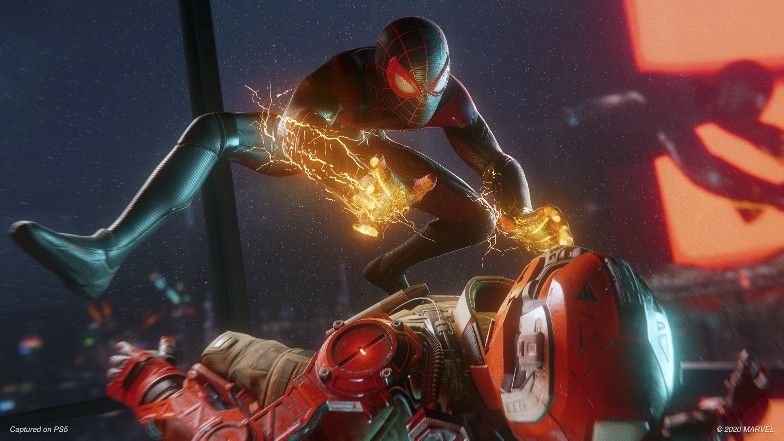 This spin-off offers more verve and vigor than its PS4 predecessor, although it also has less content.
Insomniac Games take players behind the mask several times, and in some lengthy missions, you'll find yourself interacting with family and friends.
As the game begins, the two Spidermen are traveling alongside a convoy holding prisoners being transported to the Raft, but the main villain escapes after a mistake from Miles.
The developer flexes several technical chops during the 30-minute sequence that follows as the player races through city blocks, shopping malls, and more trying to stop the marauding Rhino.
Players will get many opportunities to bust up bad guys, and there are some new additions to the combat compared to the previous game.
The main difference between Peter and Miles is the latter's Venom powers, which he can use to charge a bio-electric blast. You can only break certain enemies' defenses using these powers.
The new hero has cloaking abilities, leading to superior stealth gameplay. Players can temporarily become invisible, and toy with enemies who don't know where you'll appear from.
This PS5 version sounds and looks sublime, with two visual options — 30 and 60 FPS. The hip-hop beats imbue a different vibe compared to the classic orchestral score in the original game.
In addition, Spiderman: Miles Morales' overall gameplay, the epic set-piece moments, activities, and great characterization make it a must-play PS5 superhero romp.
If you can get the Ultimate Edition of the game, it comes with the regular Marvel's Spiderman Remastered for PS5 as part of the collection – definitely worth checking out!
Marvel's Guardians of the Galaxy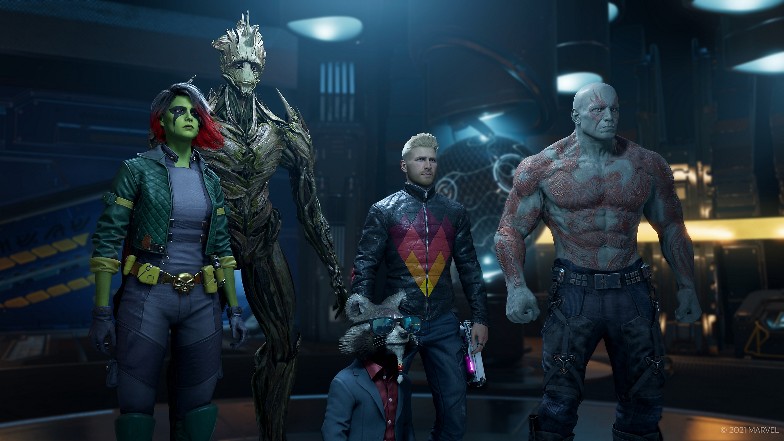 Inspired by the amusing Marvel's Spiderman and Rocksteady's Batman, this game has an original story that both newcomers and enthusiasts will love.
With a combination of space exploration, adventure, action, and shooter elements, this is a pretty versatile title.
Based on the underwhelming performances of some superhero games, especially Marvel's Avengers, little was expected from Guardians of The Galaxy (GOTG).
However, the game pleasantly surprised fans and critics alike, leaving an excellent first impression when it was launched.
GOTG is set over a decade after the universe is torn apart by the Chitauri. Star-Lord and his crew members pay the bills by doing odd jobs. They take one in the Quarantine Zone, controlled by the Nova Corps.
The team mooches Galactic Units sufficiently to settle their debt when they discover another threat upon returning to the Nova Corps Headquarters.
The five bandits — Star-Lord, Groot, Rocket, Gamora, and Drax — suffer different fates from the Avengers. They mostly look like their on-screen appearances.
You can only directly control Star-Lord, though decision-making and dialogue options promote you to the Guardians' leader and allow you to give commands to the rest of the team.
At the peak, you can select up to 20 different abilities. This feature helps you to deal with the toughest guys using various combat approaches.
Quality Mode runs up to 30 FPS and improves the visuals, while performance mode targets 60 FPS but reduces the graphic quality.
The lovable characters (especially Rocket's loudmouth), frantic combat, and classic soundtracks make Marvel's Guardians of the Galaxy one of the PS5's best superhero games.
Injustice 2: Legendary Edition
After the launch of Injustice 2 in 2017, NetherRealm Studios went on to build the Legendary Edition a year later, featuring all DLC characters introduced through the three Fighter Packs — Teenage Mutant Ninja Turtles, Hellboy, and Sub Zero.
The core gameplay still feels almost the same as its predecessor, though with few adjustments to the mechanics.
It features a loot-dropping system (Gear System) that rewards you with costume equipment and pieces for modifying characters' abilities and stats and customizing their appearances.
The story is set after Superman's Regime with Batman seeking to restore society. But the arrival of "The Society", a new supervillain group, and Brainiac force the protagonist to consider setting the imprisoned Superman free to help douse the threats.
The Legendary Edition also features a stellar learning mode that explicitly introduces basic combat concepts to newcomers. The game's overall level cap has also been raised to 30.
The trait system provides a temporary ability to complement each character's playstyle. A 'Super Meter' allows you to unlock "super moves" and execute special moves when fully charged.
With Injustice 2: Legendary Edition, NetherRealm Studios has worked on feedback and crafted its finest release to date.
Marvel's Avengers
Yeah, I know I mentioned that this game was underwhelming, but it still has its own adoring audience.
Considering the general lack of top-notch options, this is still one of the best superhero games that you can try.
Originally published in 2020 before the PS5 upgrade a year later, this action role-playing game is based on the popular Marvel Comics' Avengers.
The story is about Kamala Khan, a teenager who obtains superpowers on the Avengers' celebratory day, which ends badly after a terrorist attack.
The Avengers are replaced by the science corporation A.I.M after being blamed for the tragedy. Five years later Kamala seeks to bring back Earth's Mightiest Heroes to fight A.I.M.
Marvel's Avengers has seen great improvement in the framerate and visuals. Like the PS4 version, this PS5 version has two modes — one enhances framerate performance while the other prioritizes visual fidelity.
The most obvious difference is the Highest Performance Mode, where the game runs at 2160p resolution and drops when needed to sustain 60 frames-per-second gameplay.
Another nice feature added to the PS5 version of this game is the adaptive triggers, thanks to the DualSense controller.
The game increases resistance to the triggers, especially during a ranged attack, which changes and adapts, depending on the character and weapon you use.
If you go into this one without too-high expectations, you can have a pretty fun time.
Batman: Arkham Collection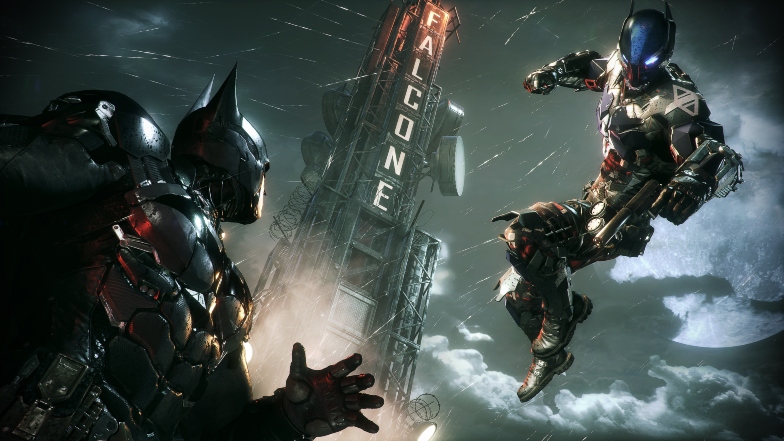 This title is getting on in age, but it represents one of the most popular superheroes so I felt the need to include it, especially seeing as it's a collection.
Rocksteady's Batman: Arkham Collection is regarded as one of the best collections of comic book/superhero video games. The collection includes three different versions of the game in one package.
In Arkham Asylum, the first installment, Batman discovers that the Clown Prince has gained control of Arkham Asylum and freed the inmates.
The player uses different gadgets to swing across the area, taking out supervillains and thugs, and finally confronting the Joker.
Batman: Arkham City, the second installment, expands on the concepts in Arkham Asylum, allowing players to enjoy a larger open-world experience.
You're free to swing across multiple rooftops as Catwoman and Batman, who find themselves in the middle of a gang war between the Penguin, the Joker, and Two-Face.
Arkham City combines side missions (free-roam) with a compelling story with flight mechanics and improved combat to produce an almost perfect Batman experience.
Batman: Arkham Knight, the final chapter of this trilogy, slightly deviates from the regular Arkham experience, as players can control the Batmobile, giving the series another level of gameplay.
From the inclusion of the Batmobile to the expanded free-roam setting and loads of DLC, Arkham Knight offers a complete Batman experience.
PS5 owners can enjoy all three experiences in this bundle or purchase each game individually.
Marvel's IronMan VR
Marvel games are absolutely dominating the scene, eh? Well, this particular one is based on Iron Man, a Marvel Comics superhero.
The story is set around well-trodden ground with Tony Stark, a former war profiteer, struggling with the consequences of his past.
A mysterious hacker called "Ghost" attacks Stark while aboard a jet. Ghost blames Tony Stark for every death that resulted from his weapons in the past and attempts revenge by attacking every asset owned by Stark Industries across the globe.
There are six different enemy types in this game, but they make players fight and move in ways beyond just pointing and shooting. You'll find a result screen displayed after each mission.
It offers a "score attack" level for players looking to beat times or replay levels and accumulate combos. You'll unlock special races and combat challenges when you complete a mission on the map.
Completing both main and optional missions will also earn players research points for unlocking new tricks for their suits.
The intriguing story and intuitive controls make Marvel's Iron Man VR one of the best superhero games on PS5.