So, here's a hypothetical predicament. You're an avid PS5 gamer, and you absolutely love Zelda games. But your fruitless search for these games on the PlayStation platform has had you almost baying at the moon.
If you dream of immersing yourself in the stunning world of Zelda powered by the PS5's unmatchable hardware acceleration in 3D, tactile feedback enabled Dual Sense Controller, and playback up to 120 FPS, you are not alone, and it's your lucky day!
There is a long catalog of Zelda-like games on the PS5, and I've done you the favor (not really, it's my job) of putting together a list of some excellent options.
Every name in this list of the best games like Zelda for PS5 is carefully researched to give you a similar thrill to the experience of playing the legendary Nintendo title.
The Witcher 3: Wild Hunt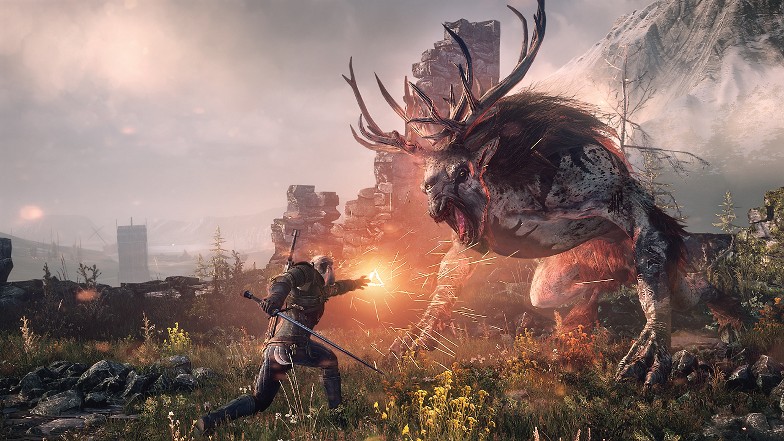 When speaking of the best action role-playing games, The Witcher 3: Wild Hunt should always come to mind.
This game was first published in 2015 by the developer, CD Projekt Red, and the game's storyline is based on The Witcher, a fantasy novel authored by Andrzej Sapkowski. Since then, a PS5 version has been released in 2022.
This game takes you on an exploration of a fictional fantasy world. Of special note is the experience of living vicariously through the incredible movements and actions of the powerful monster slayer, Geralt of Rivia. It is your duty to find the adopted daughter of the monster slayer to accomplish the mission.
The Witcher 3's PS5 upgrade improved its performance, graphics, and player abilities. It is indeed a unique game to play on your PS5 console.
Comparing Witcher 3 to Zelda, you will realize that they are both action RPG video games. Although the Legend of Zelda is more like an action-adventure video game, you will get similar pleasure from playing an action-role-playing game like the Witcher 3: Wild Hunt.
Genshin Impact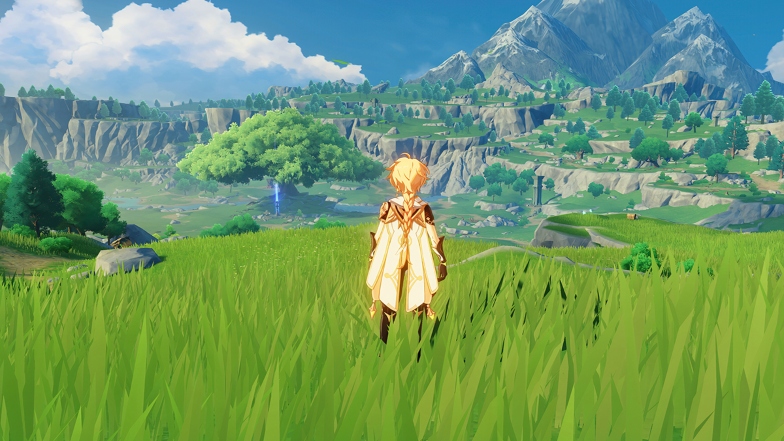 Genshin Impact was first published for PS4, Microsoft Windows, Android, and iOS in 2020. However, when the PS5 came out in 2020, the developer saw the need to upgrade the game for this new console.
So, in 2021, Genshin Impact was published on the PS5. If you're someone that lives for action video games, Genshin Impact will certainly give you the fix you need.
The developer explored the world of impossibilities in bringing this game to life, allowing players to explore a unique anime world where they engage in a serious battle with startling consequences.
Unlike some Zelda-like games, Genshin Impact allows players to acquire new powerful weapons and characters. However, if you want to secure new weapons or characters, you must be ready to pay for them.
The PS5 upgrade of the game loads faster than the PS4 version. The graphics and overall performance on the PS5 are also much better than its PS4 version.
Characters in both Genshin Impact and Zelda are expected to explore an open-world anime environment. They can run, fly and explore their entire world similarly. The main characters in both games can also swim across oceans. Both sets of characters can drown if they swim for too long.
After they die, they will start a new life from the top of the mountain. They also have similar movements. After comparing the similarities between the two games, you will realize that you can derive almost the same thrill playing Zelda in Genshin Impact.
Horizon: Forbidden West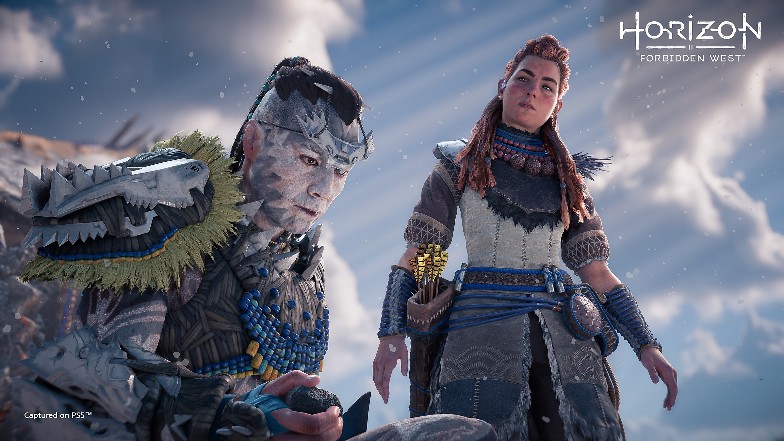 Searching for a game that will give you a unique connection with nature, Horizon: Forbidden West should always be one of your favorites.
This action role-playing game was published by Sony Interactive Entertainment
In Forbidden West, you can explore an open world and fight several mysterious creatures using sophisticated weaponry.
The villains which you will face in Horizon: Forbidden West are super powerful. Therefore, you must prepare your mind to engage in fierce battles with them to become victorious. As you roam the vast world, you can switch up machinery, devices, and select the best weapon for a particular combat situation.
With the futuristic features of Horizon: Forbidden West, you're almost never out of options when up against the enemy. It builds on the foundations of Horizon: Zero Dawn which was released in 2017.
A close look at both Horizon: Forbidden West and Zelda: Breath of the Wild will reveal uncanny similarities. The protagonists in both games perform similar tasks and move across the vast open world maps by climbing the mounting side, flying, and running at speed.
Kena: Bridge of Spirits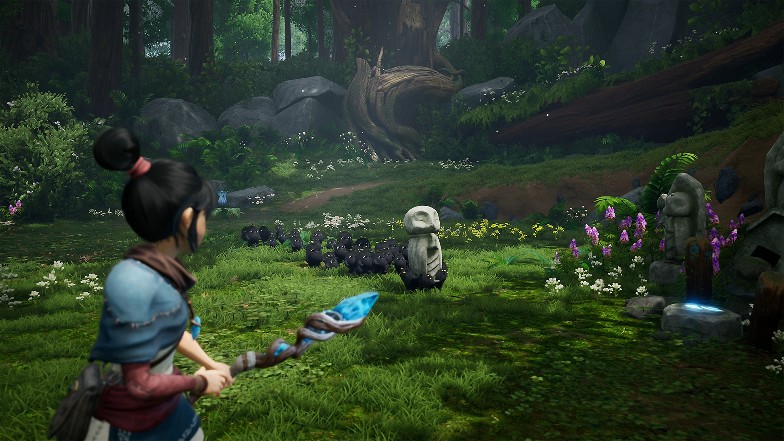 If you like the idea of fighting with bows and arrows, Kena: Bridge of Spirits already ticks that box.
As you play, you must prepare your mind to deploy magical powers to assist the dead in migrating from the physical world to the spiritual realm. You will use the major character, Kena to achieve your missions in this game.
Kena as a major character deploys her staff in defeating the opponents. She also uses her pulse abilities to protect herself from her enemies. However, Kena's ability to attack the enemies and protect herself highly depends on you and your skills with the controller.
Like most PS5 games on this list, the graphics of Kena: Bridge of Spirits are fantastic.
Just like Link in Zelda, Kena: Bridge of Spirits is also an open-world game in which the character navigates and explores, defeating enemies along the way. Zelda and Kena both use bows and arrows to attack their foes.
If you compare the movement of major characters in both games, you will also see similarities in the way they run, jump and attack their enemies. If you loved to play Zelda, you should definitely try Kena: Bridge of Spirits.
Immortals Fenyx Rising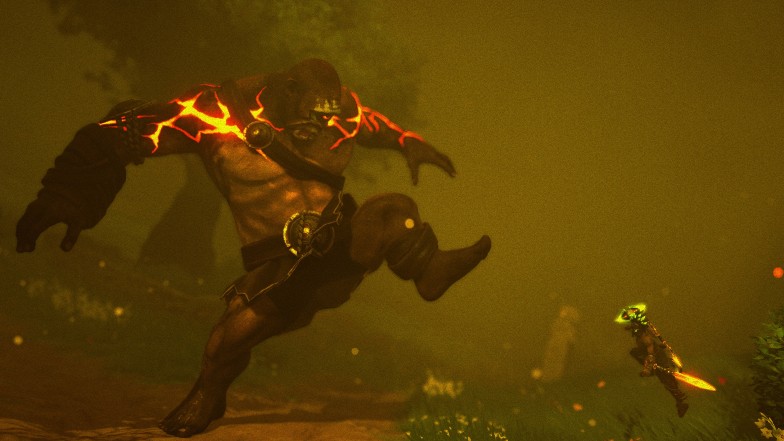 If you are a fan of storytelling games, then Immortal Fenyx Rising should fly to the top of your PS5 gaming playlist.
The game is about the amazing journey of Fenyx, who is a model soldier, across an open world. It comprises excellent dialogue between characters and combat between Fenyx and his opponents, and there is a thrilling adrenaline rush from the opening montage to the end of the mission.
The powerful graphics of Immortal Fenyx Rising on the PS5 are worth every cent you shell out. From action to adventure to exotic settings, this is a game with something for everyone.
In comparison to The Legend of Zelda: Breath of the Wild, the major characters in both games move around in an open world to complete missions.
Fenyx of Immortal Fenyx Rising possesses similar abilities to Link of Zelda. In fact, quite a few gamers have made the connection between Immortal Fenyx Rising and Zelda: Bridge of the Wild, with the former clearly inspired by the latter.
Cris Tales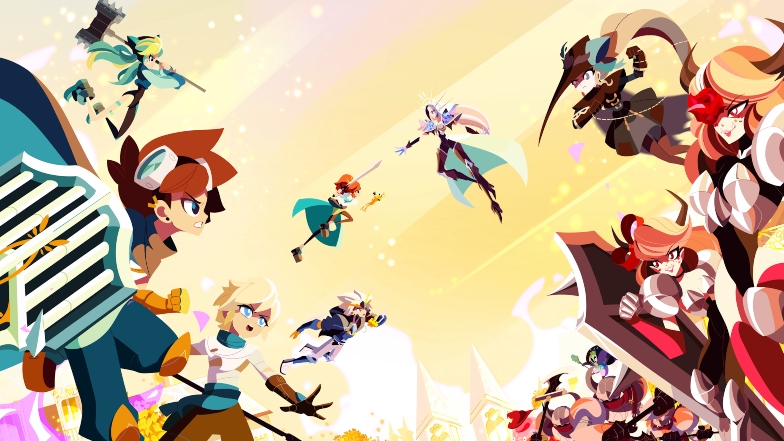 If you love to play story-based games with great action, Cris Tales may be for you. The game was published by Modus Games.
Cris Tales is designed to give players the experience of time travel. The creator of this game connects the past, present, and future to give players a unique gaming experience. As you play, you will engage in several battles to become victorious in the end.
This story-based game is designed in speculative fantasy settings. Since it is a story-based game, you should prepare to entertain lots of conversation while playing the game. I truly believe that this heightens the immersive experience.
Cris Bell, the titular character in Cris Tales possesses similar abilities to Link in Zelda. From the way she runs across the open world to the way she engages in combat with the enemy, it's immediately clear that both major characters have a lot in common.
Asides from the major characters in both games, Cris Tales and Zelda share a similar setting, especially with the anime art direction.
Okami HD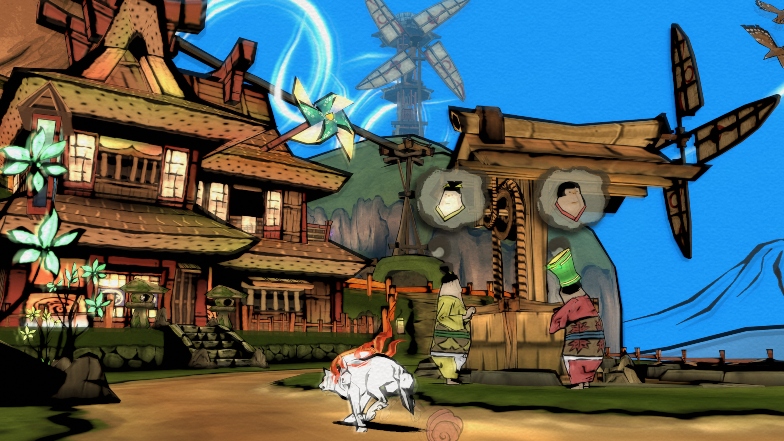 Okami HD is a Zelda-like game that was developed by Clover Studio. The action-adventure video game was later published by Capcom. Okami was first released in 2006 for PS2. In 2012, the Okami version for PS3 was released.
However, when PS4 was launched, the developer of this game saw the need to release an upgraded version of it. So in December 2017, Okami HD was released for PS4. Despite being available only on PS4, Okami HD can play perfectly on the PS5 console through backward compatibility, thus benefitting from the upgraded tech architecture.
The game is all about a vibrant and energetic white wolf on a journey to get rid of enemies in an open world. Your role in this game is to control the wolf and defend your territory.
When you play Okami HD and Zelda, you will come to understand the parallels between the major characters and the settings in more depth.
The Pathless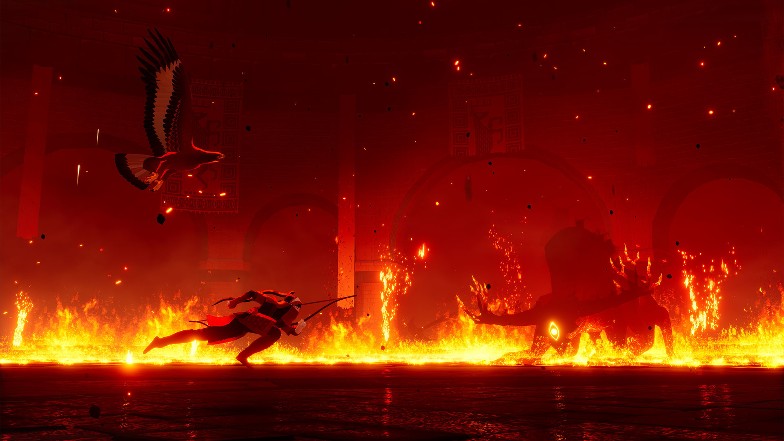 The Pathless is an action-adventure game that also offers a close impression of the experience of playing Nintendo's Zelda.
The game was published by Annapurna Interactive on November 12, 2020, for PS4, PS5, and other consoles. It quickly gained popularity among game fans because of its uniqueness and simplicity.
The game's setting benefits from amazing landscapes and fascinating scenery. As the player, you are in control and will guide the hunter as she struggles to remove the curse laid on the island.
The hunter believes in combat, so you will surely engage in several epic battles to defeat the enemy. She uses her bows and arrows to fight off the talismans who occupy the island, and you must be careful with the decisions you make to avoid getting into the traps of these talismans.
If you play The Pathless on the PS5, you will take advantage of the superior next-gen performance to experience the full extent of it beauty of this video game on your PlayStation.
Just like Link in Zelda, the major character in The Pathless uses her bows and arrows to fight off the enemy and defend the land. Both RPG games are based on fighting enemies in an open world.
Ghost of Tsushima: Director's Cut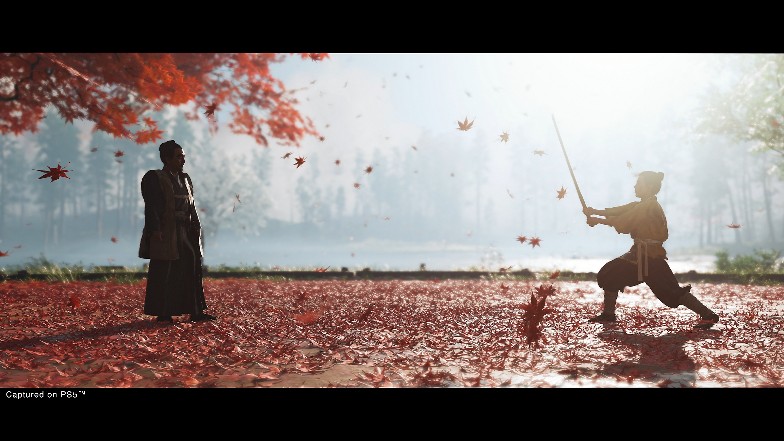 If you love to dabble in the supernatural while fighting your enemies with a powerful blade, then Ghost of Tsushima is the perfect action-adventure game for you.
The game was originally published by Sony Interactive Entertainment in 2020, but on August 20, 2021, the PS5 "Director's Cut" version was released with enhanced features. This update includes an expansion with the addition of a new island to explore – Iki Island.
From the sound of the blade to the movement of the horse, Ghost of Tsushima is specially developed to give players an immersive visual and audio experience, especially with the implementation of the PS5's 3D audio.
Players are sometimes guided by the direction of the wind in this interactive experience. However, they are at liberty to ignore this guidance.
You can move across the island riding on horseback and using your blade to attack your enemies. The PS5 version of Ghost of Tsushima has better graphics than its previous iterations. So it's actually worth your time.
Jin Sakai, who is the major character in Ghost of Tsushima is locked in an exploration of an open world just like Link in Zelda. If you study the role of these protagonists in both games, you will realize that they have similar energetic abilities and the potential of defeating their enemies.
Both main characters climb the cliffs of the mountain and observe their open worlds. They also ride on horseback while heading off on a mission. These similarities make Ghost of Tsushima one of the best Zelda-like games out there.
CrossCode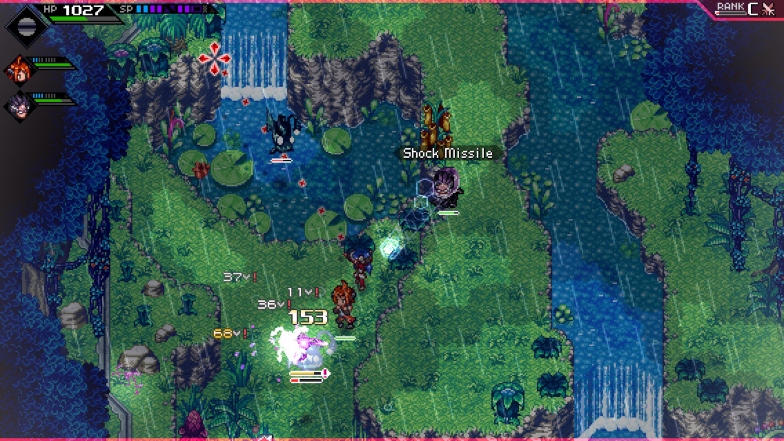 CrossCode is a simple but attention-grabbing action role-playing video game. This Zelda-like game was published by Deck13. The PS4 version of CrossCode was released in September 2018 while the PS5 version was released in June 2021.
Lea, the main character of the game, explores an overworld alongside other players. You will take responsibility for controlling Lea's actions and movements.
CrossCode allows you to engage in combat with enemies and solve mysteries as well. If you want to increase your fight and puzzle-solving abilities in the game, then you need to learn how to switch between elements.
As the game progresses, Lea's abilities will also improve. So focus on helping Lea to grow and you'll be able to defeat your enemies more easily.
The PS5 version of CrossCode offers improved graphics and better performance, making it the best version of the game to experience.
Lea in CrossCode possesses similar fighting abilities to Link in Zelda. The characters in CrossCode are seen from an aerial view similar to older Zelda games, and you get to experience the same energetic combats as in Zelda.
Death's Door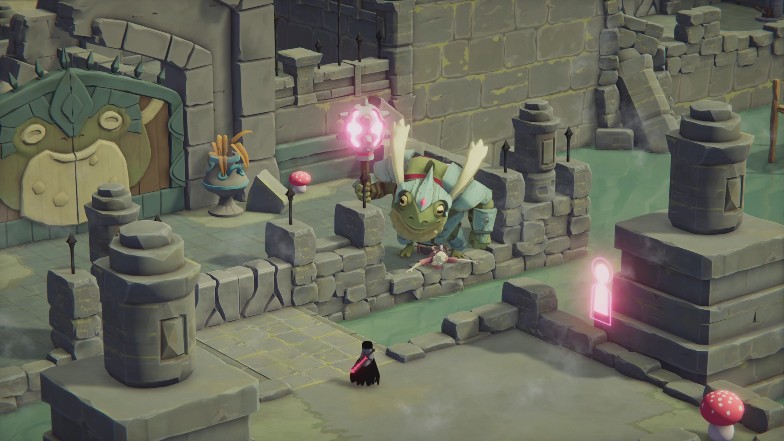 Death's Door allows players to explore forbidden graveyards and creepy environments. If you are a fan of the macabre in gaming, then Death's Door should suitably make your skin crawl. This action-adventure game was published by Devolver Digital.
It was first released for other consoles on July 20, 2021. However, its PS4 and PS5 versions were later released on November 23, 2021.
In Death's Door, the player is expected to solve mysteries and puzzles in almost photorealistic 3D.
Some of these puzzles are pretty tough to solve, so you must think outside the box to get the better of them. The PS5 version of Death's Door is an experience to trump all other platforms.
The crow, which acts as the major character, plays a similar role to Link in Zelda. It attacks ghosts that refuse to die from a distance and collects their souls.
Anodyne 2: Return to Dust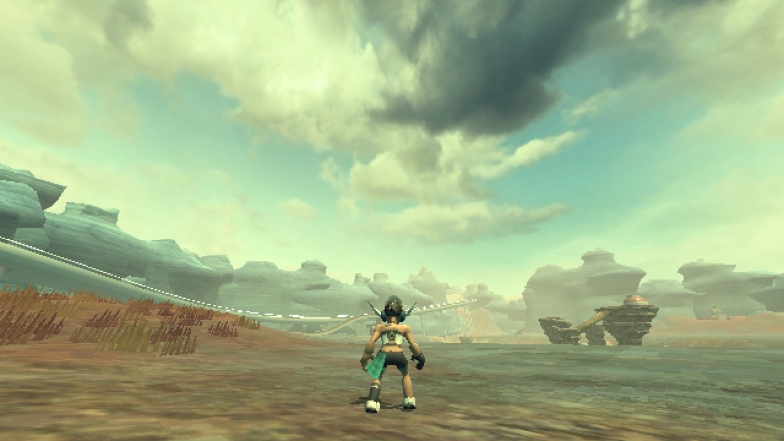 Anodyne 2: Return to Dust is one of the most diverse Zelda-like games on this list. The action-adventure game was developed and published by Analgesic Production. Anodyne 2 was first released for other consoles in August 2019.
The PS5 and PS4 versions were later released on February 18, 2021, so the game is fully compatible with the PS5.
Unlike other games similar to Zelda here, Anodyne 2 allows you to explore 2D and 3D worlds. This implies that you will cover some missions in 2D, while you participate in other missions in 3D open worlds.
The 2D versions of the game allow you to solve mysterious puzzles in 2D worlds. You can drive around the open world in 3D and clean the dangerous dust particles disturbing the world.
The main characters in Anodyne 2 have the task of restoring peace in their worlds. Nova, the protagonist, moves around the 3D world like Link in Zelda. However, Nova does not combat enemies like the latter.
Dark Souls Remastered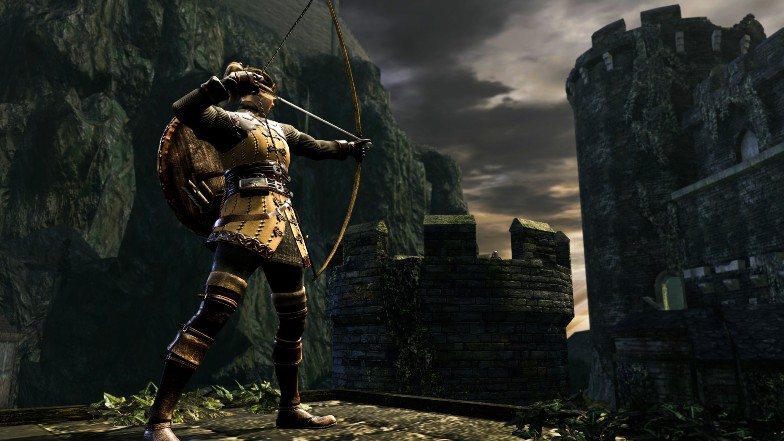 If you're a sucker for intense combat, it does not get much better than FromSoftware's remastered edition of Dark Souls.
The game was initially published by Namco Bandai Games in 2012, but the remastered version was released in 2018 for the PS4 and other consoles.
Although Dark Souls Remastered is only available for PS4 on PlayStation, you can still enjoy the game on your PS5 console via backward compatibility.
The characters in Dark Souls Remastered possess outstanding abilities, especially in fierce combat, and top-notch mapping allows you to explore the 3D world following a map to complete missions.
The Chosen Undead, a protagonist of Dark Souls Remastered, possesses similar abilities to Link in Zelda. Both protagonists deploy near-identical tactics in combat.
Dark Souls one of the best remastered games for PS5, more than earning its title as the spiritual successor to Demon's Souls which was an equally brilliant masterpiece. If you'd like to know about more games that got better with a refresh as this one did, go check out that guide.