The 7 Best Zombie Games for PS5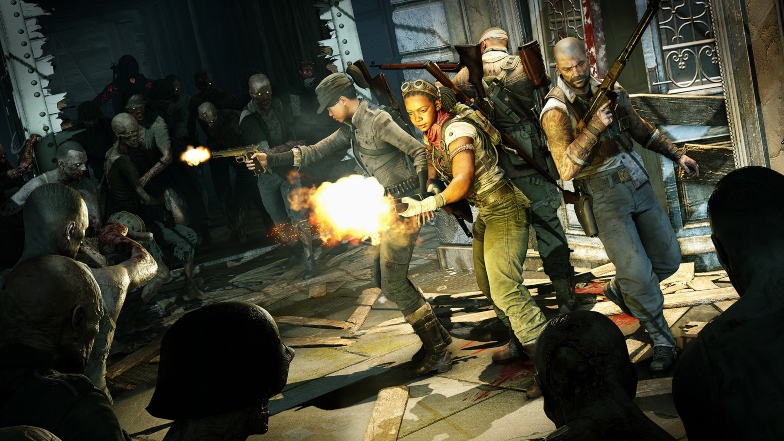 Image credit: Steam
The PS5 is a powerful console that offers plenty of fantastic titles across many genres. The next-gen hardware allows developers to push the limits with new games, and make older ones better in terms of graphics, audio, and overall gameplay.
Many games that have been limited by the processing power of previous generation hardware received PS5 upgrades that made the experience even better. For instance, World War Z on the PS4 already offered satisfying gameplay on the PS4, but it has pushed the limits even further on the PS5 with stable 60 FPS and dynamic 4K resolution.
World War Z is one of the best zombie games for PS5, but there are a couple of other titles with swarms of undead armies and equally satisfying gameplay.
To that end, I've compiled a list of the 7 best zombie games for PS5 on the PlayStation store. Ready? Let's get started.
The Persistence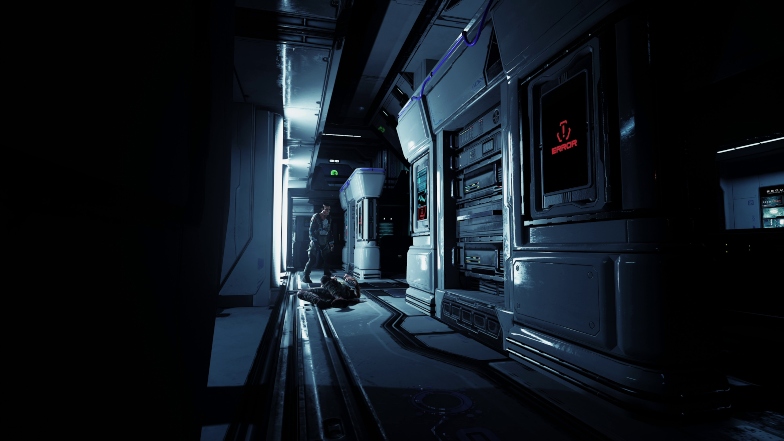 The Persistence is a game that is bound to keep you engaged from the beginning to the end. It was published by Firesprite Limited first in 2018 for the PlayStation VR and then on the PS4 in 2020. The Enhanced Edition for the PS5 released in 2021 takes the game to another level with ray tracing and immersive haptic feedback.
You are playing as a cloned version of a security officer called Zimri Elder aboard an abandoned spaceship floating in space. Your mission is to restore the spaceship but not without facing swarms of infested clones of the former crew out to kill you.
However, death is not the end in this game. Every time you die, you are quickly reprinted into a new body in a rearranged deck, but the fast loading time of the PS5 makes this seem instant.
Once you're back into the terrifying maze, you will be once again engaged in immersive combat, with the haptic feedback from the DualSense controller giving each weapon you wield a unique feel.
As you progress, more weapons are unlocked and available for use, giving you brand new ways to kill the undead.
Back 4 Blood
If you've ever played Left 4 Dead, you immediately find yourself in a familiar environment in Back 4 Blood, but at 4K resolution and running at 60 FPS on the PS5.
The game was published in 2021 by Warner Bros. Interactive Entertainment and it is one of the best zombie games for PS5 out there.
Turtle Rocks Studios brought back the thrilling co-op experience of Left 4 Dead where you enjoy blasting undead brains with friends. You and the other team of three players play as "Cleaners" and your goal is to eradicate the zombies known as the "Ridden".
The Cleaners are eight playable characters each with a unique but enjoyable personality, strength, and playstyle.
The game is intense from the very beginning. You and your friends have to enter straight into danger as you struggle to save what remains of civilization. As you progress in the campaign, it becomes more challenging to the point where you barely have a chance to put down the controller or risk being attacked by the Ridden.
In case you get tired of killing zombies, you can play as a Ridden with your friends in a PvP (player versus player) mode called "Swarm". You and three other friends play as Ridden breeds against four Cleaners. This time around, it's all about how long you can survive.
Although there is a solo campaign mode of Back 4 Blood, you don't earn points or make any progress.
The Last Stand: Aftermath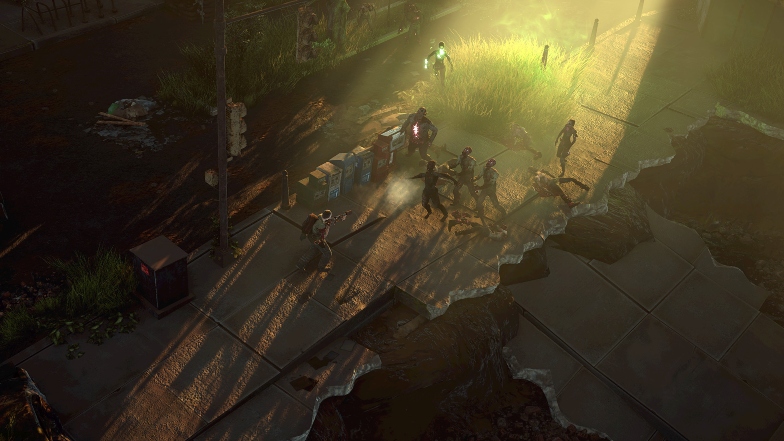 The Last Stand: Aftermath is a rouge-like action survival game that brings a welcome twist into zombie-themed games. It's not exactly one of the best roguelikes for the PS5 out there if that's the main thing for you, but that's fine because it offers fantastic zombie action. The game was published by Armor Games Studios in 2021.
Most survival games where zombies are the main enemy have a similar premise where you play with the goal of killing as many undead as you can. However, in The Last Stand: Aftermath, you play as an infected player knowing that death is inevitable.
You start as one of the infected characters with only a car and limited weapons as you make your way across the country scavenging for supplies. This is not an easy task as you will be forced to stop and search abandoned houses, basements, and stores for supplies especially gas.
Unfortunately, 95 percent of the city is already infected so it won't be long before you find yourself surrounded by hordes of the undead looking to finish you off and violently encourage you to sign your "transfer of personality" papers.
While death is inevitable, your goal is to gather enough resources for the remaining 5 percent living in a small colony. Each time you die, you start afresh with a newly generated infected character and continue the task.
In this game, the zombies will rush at you faster than you can kill them with guns, so you should be ready for quite a bit of hand-to-hand combat. For this, you need to have melee weapons such as knives and wrenches available at all times.
There is still a lot of room for improvement when it comes to the types of zombies though, as they can get pretty repetitive with similar fight patterns and moves.
Dying Light 2: Stay Human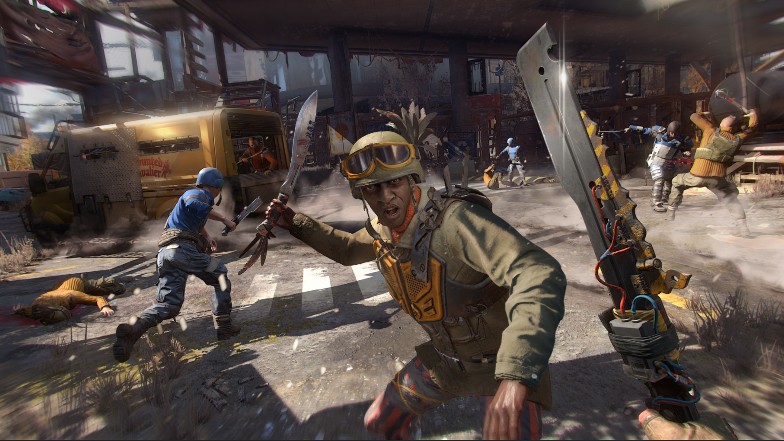 After much anticipation, Techland released the sequel to the open-world zombie game Dying Light in 2022. The events of Dying Light 2 take place almost 22 years after the first game, but it maintains some of the elements that made the older version successful.
Dying Light 2 combines some of the best elements in a good game such as open-world, amazing combats, dynamic day-night cycles, and of course, zombies.
Playing as Aiden Caldwell, you will be spending most of your time jumping from one rooftop to another. But with the fantastic parkour movements, this should be an exciting experience.
The day-night cycles influence overall gameplay. During the day, the zombies are often hiding because of the sunlight but you'll have to deal with bandits scavenging for food during the day. Don't expect much fun fighting with the people, however.
At night, blood-thirsty zombies will flood the streets and every corner. You will be doing most of the killings with melee weapons such as bats, machetes, and axes. It can be very draining, so it may be worth checking out guides that'll help you move through the game with less frustration, such as this one on how to increase stamina in Dying Light 2.
Also, you've been infected, so you must stay close to a building with UV rays or risk turning into one of the zombies you're trying to kill. You must be deliberate with everything you do in this game because each action has consequences.
Perhaps Techland could have done better with the story of Dying Light 2, and there is the issue of a bug here and there too. However, it is still one of the best zombie games for the PS5, based purely on how enjoyable it can be.
Zombie Army 4: Dead War
When you bring an army of undead Nazis with the ability to handle deadly weapons like the flamethrowers and machine guns, what you produce is Zombie Army 4: Dead War.
Building on the existing success of the Zombie Army Trilogy, Rebellion Developments released a sequel in 2020 for the PS4. In 2021, Zombie Army 4: Dead War got a PS5 upgrade giving it a dynamic 4K resolution and a smooth 60 FPS.
If you've ever played the previous games by Rebellion Developments, you will understand why the undead in Zombie Army 4: Dead War are more terrifying. The game was set at the end of World War II and the zombies are legions of undead soldiers invoked by Hitler.
You can either play solo or with a team of up to four players. But get ready as the army of the undead comes for you with flamethrowers, chainsaws, heavy machine guns, and hellish vehicles without mercy.
To be fair, you have your own fair share of weapons too, including a fun set of sniper guns that offer enough rewarding, deadly force to make this one of the best sniper games for the PS5, even though it's not specifically targeting that category.
Dysmantle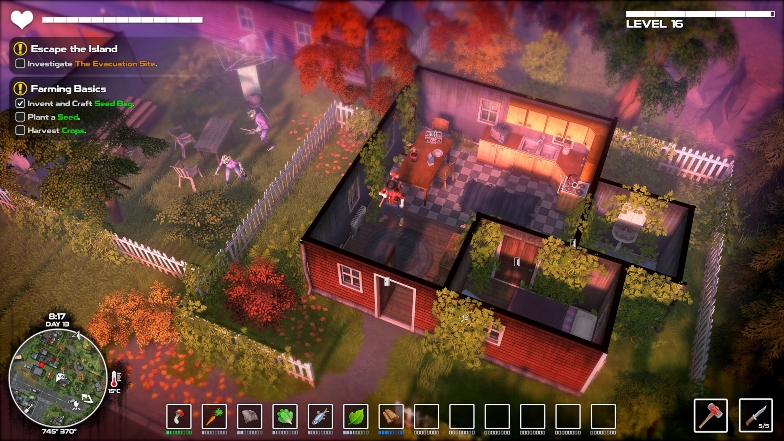 Dysmantle was published by 10Tons in 2021. Although it is not one of the regular zombie shooting zombie games where you blow the undead into smithereens, it is a ridiculously addictive post-apocalyptic survival game.
The plot is that you are a character coming out from your shelter after many years into a new world now inhabited by blood-thirsty creatures. Your only weapon is a crowbar and your chance of survival depends on your creativity as you find your way around the massive open world.
In case you're wondering what inspired the title of this game, my guess is that it is because almost everything in this game can be broken for materials with the right equipment. Think of it as a mix of Minecraft and zombie-based horror, with the lovely 4K resolution at 60 FPS support of the PS5.
The game gives you the creative freedom to do whatever you want, but the map is littered with zombies that will try to kill you at every chance.
I should point out that you may not find this game enjoyable if you only prefer shooting and smacking zombies. But you never can tell. Dysmantle can draw you in with its simple yet addictive activities. This, in my opinion, is enough to earn it a spot among the best zombie games for PS5.
World War Z: Aftermath
I genuinely believe that no list of the best PS5 zombie games would be complete without adding World War Z: Aftermath to it. The game was first published in 2019 for PS4 by Saber Interactive as an adaptation of the 2013 movie with the same title starring Brad Pitt.
World War Z: Aftermath is an upgrade of the first game for the PS5 with several game-changing improvements. For instance, the 4K resolution and 60 FPS on the PS5 bring a noticeable difference and make it feel like an entirely new game.
Another noticeable improvement is the lighting and the number of zombies that can appear on the screen at the same time. Saber Interactive also added a first-person perspective which helps you experience the game in a whole new way.
However, appearance is not the only thing that improved in World War Z: Aftermath. You also get to enjoy slaying the undead alone or with three of your friends in two new locations: Rome and the freezing clime of Kamchatka in Russia.
The game is fast-paced with intense action that you dare not put down the controller – much like the movie. Zombies are constantly rushing toward you from every angle and you must be alert at all times if you want to survive.
There are also new enemies to fight. In Aftermath Surprisingly, the new enemies are a pack of rats. Just as they are destructive in your homes, they are out to cause havoc in this game.
Finally, you will also notice a subtle difference in melee combat. New melee weapons have been added and they inflict varying damage depending on the type you use.