Generally, video games are supposed to be fun, engaging experiences that help you to kill time and boredom whenever you want. However, there is more to them than that.
Even the most "fantastical" of fantasy video games usually leave you with one or two lessons or sometimes direct information about a topic that you were previously not so knowledgeable about.
In that sense, one could say that video games can be informative or, put more strongly, educational.
Speaking of educational games, there is a whole recognized genre for these. That genre includes games that have a major interest in helping the player to develop certain cognitive abilities or simply improve the player's general knowledge about selected topics.
On that note, I have put together this guide to the best educational games on PS5 for those times when you want to learn while having fun on your console.
Educational Games for Kids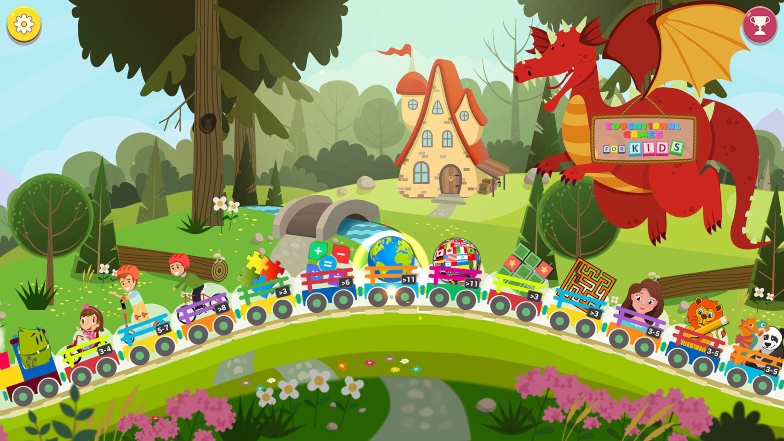 The title of this game already states pretty clearly what the developer hoped to achieve with it. Educational Games for Kids is a compilation of, well, educational games for kids aged between 3 to 18 years old.
The game was developed by CrazySoft Limited before the PS5 was launched, although it has since received a PS5 update that allows it to run in 4K resolution at up to 120fps – not that those things matter a lot for a game like this.
Educational Games for Kids has up to 21 games that cater to children of different age groups, and it does so whilst targeting specific aspects of development. There are 20 games initially, but there's a secret last one that can be unlocked when the 20 are completed with 3 stars.
These games are divided into categories such as Reflexes, Logic, Math, Knowledge, Memory, and Fun.
Now, I'm not going to attempt to review each one of the games in this compilation individually, but the most important thing to know is that these games are very useful for developing a kid's ability in the said categories.
For instance, one of the games in the "Reflexes" category teaches the player how to ride a tricycle, while another game in the knowledge category teaches the player about flags from all over the world.
If you have children that belong to various age groups, this is a great all-in-one purchase that allows you to have something relevant to every one of them. That versatility alone is enough reason to rate it as one of the best educational games on PS5.
Discovery Tour: Viking Age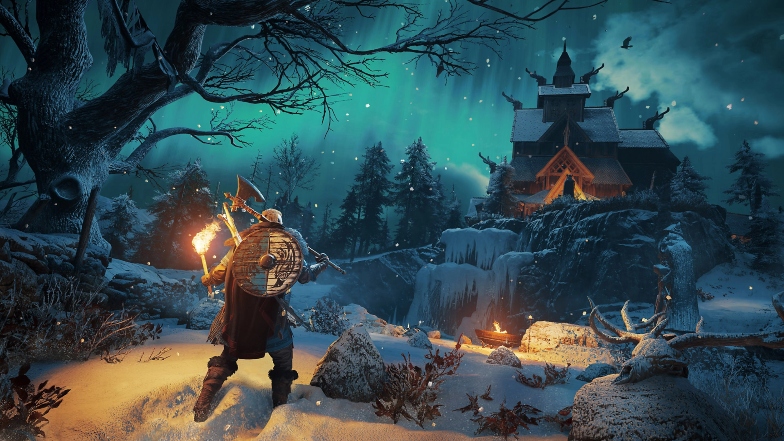 Assassin's Creed is one of the most popular game franchises out there, and players have become so familiar with the game's premise and setting over the years that there is almost a sense of attachment to their favorite characters.
Developers, Ubisoft, must have recognized this opportunity and they sought to capitalize on it by adding a form of expansion to the game away from the regular story mode. This "expansion" is called the Discovery Tour.
For 2020's Assassin's Creed Valhalla, the Discovery Tour focuses on the Viking Age which is the premise of the game itself.
Now, despite the fact that the actual characters and events in Assassin's Creed are mostly fictitious, the games are heavily influenced by history and mythologies.
This means that Ubisoft usually has to do a fair bit of research when developing Assassin's Creed games, and they ingeniously found a way to present that research in an entertaining manner to educate their players about the bits of history that the games are based on.
Discovery Tour previously appeared in Assassin's Creed Origins and Odyssey, so the Viking Age version built for Valhalla at this point is no longer a novelty.
However, it is still a fantastic approach to edutainment, especially for people that struggle to enjoy educational games that are more "in your face" about trying to teach you something.
In Viking Age, the player is provided with eight combat-free quests to complete. During the course of these quests, you will learn a lot about the cultures of the Norse and Anglo-Saxon people that lived in that era.
You can interact with NPCs to gain even more insight, or you may decide to simply explore the map and find things out for yourself.
There are also bits marked with blue markers that unlock behind-the-scenes cuts from the development of Valhalla, which provides insight into some of the processes of game development.
With Discovery Tour: Viking Age, it's all about learning from the world, rather than playing in it. If an educational game on PS5 is what you're looking for, then that should be good news for you.
Kerbal Space Program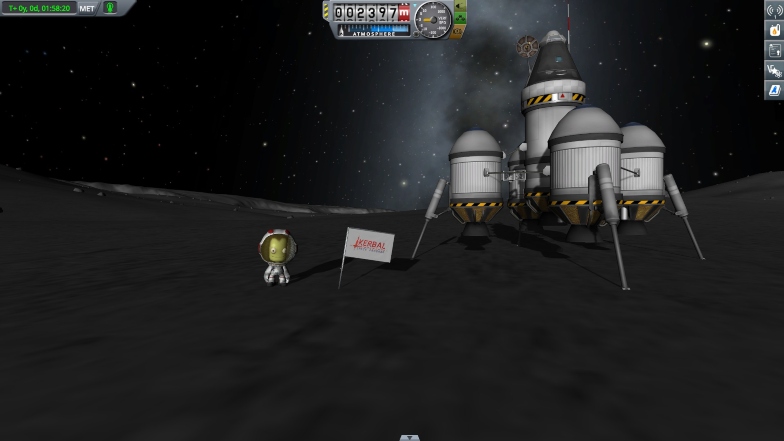 Kerbal Space Program is a space flight simulation game that was developed and published by Squad in 2015. The game was initially only available for PCs, but a PS4 version was released a year later.
Since then, the developers further released an enhanced edition for the PS4 in 2018 and a PS5 version in 2021.
All of these releases have received rave reviews from critics over the years.
Now, unlike some other games in this review that straight up make it obvious that their main purpose is to educate you, with fun being considered secondary, Kerbal Space Program does things a bit differently.
Make no mistake, the game has a lot of educational value, but it is a video game and acts as such.
There is a story complete with gameplay mechanics that will completely immerse you in a fictional space world where you can do all the "pretend astronaut" activities that you want.
The player is in charge of a space program that is controlled by a crew made up of green humanoid aliens called Kerbals. These Kerbals are trying to build rockets, construct space stations and go to space, and you're going to help them achieve that.
This is a simulation game, so you can expect a realistic physics engine which is crucial to the "educational" aspect.
In fact, KSP is so realistic that even NASA granted it a nod of approval. If you're heavily interested in physics, this is probably the most fun you can have that'll also be a lesson.
Minecraft
Minecraft is not only one of the best educational games on PS5, it is also one of the most popular and successful games out there.
The game was first made public in 2009 before developers Mojang published it two years later. Since then, it has been made available on almost every platform you can think of as a direct result of its incredible success within the first years of release.
I've seen some takes that argue the fact that Minecraft is not an educational game, with points about how the game does not explicitly teach the player anything. However, I strongly beg to differ.
An educational game does not have to be a lesson, tutorial, puzzles, etc. to be considered one.
As long as elements of the game actively enhance cognitive skills such as problem-solving, collaboration, creativity, etc, it has more than enough to qualify as an educational game.
Minecraft is played in a sandbox world where players can pretty much do whatever they want, and this actively pushes them to build, create, and discover new ways to complete tasks.
It does all of this in a completely kid-friendly manner too, which makes it suitable even for young kids that are only 8 years old.
Be warned though that this is an addictive game, so if you'll be having a kid play it, you may want to pay attention to how much time you allow them to spend on the game at a time.
Car Mechanic Simulator 2021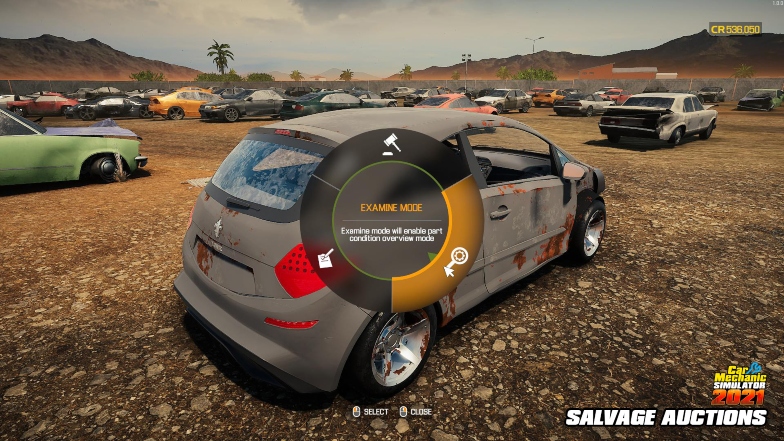 In Car Mechanic Simulator, you start out as the owner of a car garage, and you have to slowly work your way up until your garage becomes a fully fleshed car service empire.
Now, the reason why this game is considered to be educational is because of how much you can learn about cars and fixing them with its very realistic gameplay and attention to detail.
You can work on up to 72 cars over the course of the game, and you're bound to learn something new each time.
Refurbish and tune these cars to your satisfaction, and mess around with over 4,000 car parts over the 20-30-hour course of completing the game, and you're bound to have a ton of new knowledge about cars by the end of it.
This isn't a replacement for learning from an actual workshop, but it is the closest thing you'll get to that from a video game. It's an overall good-looking game too, so the cars are generally nice to look at!
Niche – A Genetics Survival Game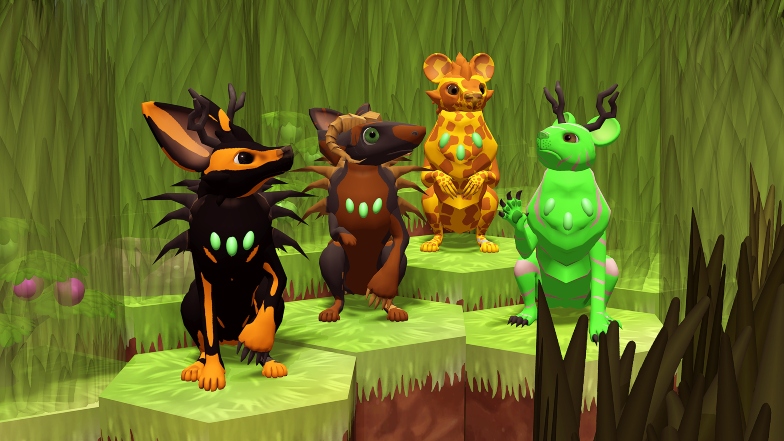 Niche is another simulation video game, this time from a Switzerland-based indie developer called Stray Fawn.
The game went into development after a successful KickStarter campaign that helped the developers to generate the funds needed to get things going.
The same studio also published the game in 2016 when it was first released, with some help from Whisper Games. However, it did not arrive on the PlayStation platform until 2021.
Niche is a strategy game in which your main objective is to breed your own species of animals and keep them from extinction by all means.
Although the game already showed a lot of potential when it was first launched, updates from the dev team have really helped it to grow from strength to strength and become even more robust.
This was achieved mostly by taking feedback from the community and implementing it as best they could into the game.
The whole process of breeding animals in this game is pretty realistic in terms of how the genetics are defined and applied, so much so that the developers have made its educational license free for schools.
When you get into the process of breeding a species, you have to pay close attention to its DNA to determine the traits that you want the offspring to have.
You also have to make sure that the species you're breeding is the right fit for the environment that you want to put them in, or else they won't survive.
In retrospect, the level of control that you have sorta makes this a god game, and we don't get many of those nowadays. It's a unique premise that I personally haven't seen done by any other developer, so it's well worth giving a look.
Memory Lane 2
Memory Lane 2 is the second installment of the Memory Lane series, and it was published by Playstige Interactive. It is a puzzle game that features memory training exercises to help improve retentive ability.
The concept of this game is as simple and straightforward as it gets, and the gameplay is the same. You have to flip cards over until you find two cards with matching images on them that you can use to form a pair.
Each level is completed when you find all the pairs in it, so you can move on to the next level and continue more of the same. The game gets progressively difficult as you climb up the levels, but never so much that you will get stuck at any point.
If you want an educational game that's very simple and straight to the point, then what better option is there than a matching pairs game? It's especially quite handy for playing with kids whose brains are still very much in the developmental stages.
Papa's Quiz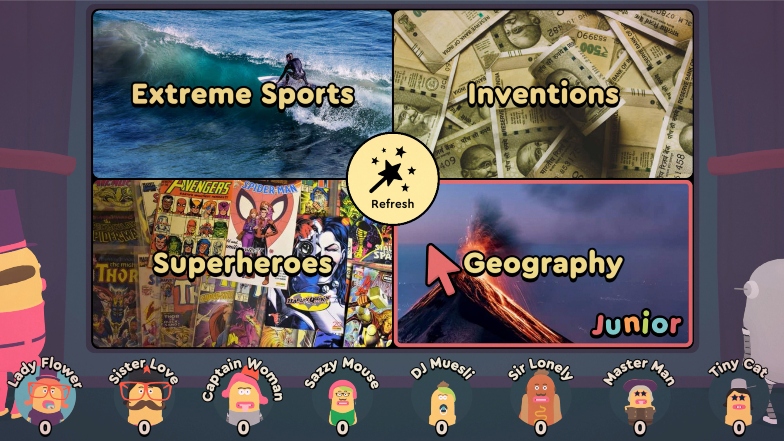 Papa's Quiz is a dynamic trivia game that was published by Old Apes.
As you'll see from the sample picture, there are a number of categories to choose from when playing this game, each one addressing a different section of accessible information.
Like Memory Lane 2, the gameplay mechanics applied here are pretty simple and straightforward. The game is set up like a quiz show hosted by the titular Papa and his assistant, Monty.
Once you create your character and customize its characteristics, you can go straight into the quiz action itself. There is multiplayer support here, so you can have up to 8 players competing in the quiz at the same time.
Questions are presented in a multiple-choice format, somewhat like the Who Wants to Be A Millionaire game show, so you can select your answer by using the d-pad controls.
Categories for these questions include sports and recreation, pets and animals, geography and history, pop culture and gaming, entertainment, astronomy, music, etc.
It's a fairly wide selection to choose from, as there are up to 3,000 questions spread across nearly 200 of these categories.
There are also sections where the questions are based on photos that appear on the screen, and the first player to buzz in and answer the question correctly wins points for that round.
If you're looking for the best PS5 educational games that lean heavily toward general knowledge and allow you to compete with friends to make things a bit more interesting, then Papa's Quiz is one way to go.
Who Wants to be a Millionaire? – New Edition
Who Wants To Be A Millionaire is an educational game published by Microïds in 2020. It is a video game adaptation of a popular game show of the same name.
There is a selection of up to 3,000 questions in this game, but you only get a maximum of 15 of them at a time. If you're familiar with the game show, then you'll already know why. However, for the purpose of clarity, I'll explain.
The format of WWTBAM is simple. You start out by choosing an avatar for your character, and then you also have to select a game mode and four question packs to activate. The question packs that you choose will determine the types of questions that you will be asked.
For instance, you can select categories such as History, Entertainment, and Lifestyle from the start. However, there are many other question packs available to be unlocked when you grind the game to a certain degree.
When all of this is set up, you proceed into the game proper where you'll face an American host that asks the questions for the round. Again, like the game show, you have access to lifelines such as 50/50, Phone A Friend, and Ask the Audience.
Apart from the solo modes, you can also play family mode, co-op, or online multiplayer.
Family mode contains questions that are mostly targeted at children, while the online multiplayer is a battle royale format where up to 99 players answer the same questions until there is the last man standing.
If you like the popular game show, then you'll like this game because it offers most of the same things. Two key differences perhaps are the banter between the hosts and contestants in real life and the additional game modes in the video game.
Island Saver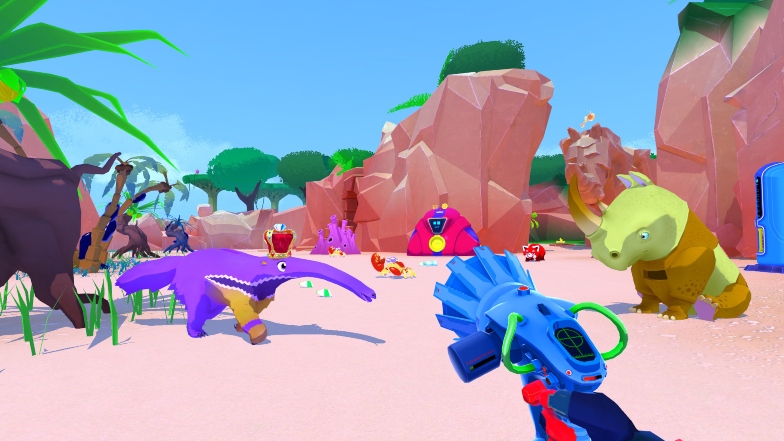 Like Kerbal Space Program, Island Saver is an actual video game with educational elements. It is an adventure game that was published by NatWest.
On the surface, the game appears to be an experience that focuses on exploring and traversing an island. However, the gameplay mechanics are actually driven toward creating positive habits in the player such as how to manage money responsibly.
This is because there is a lot riding on earning in-game coins. You use these to unlock new areas, and you can only earn them by doing community service such as cleaning up litter and saving "bankimals".
Bankimals are animals within the game that are filled with coins – sort of a piggy bank, if you will.
Island Saver indirectly teaches the player about the concept of using a bank account, paying taxes, and completing other financial tasks.
It's a great way to introduce a growing child to the concept of managing finances, but it can also be fun for slightly older children too.
Human Anatomy VR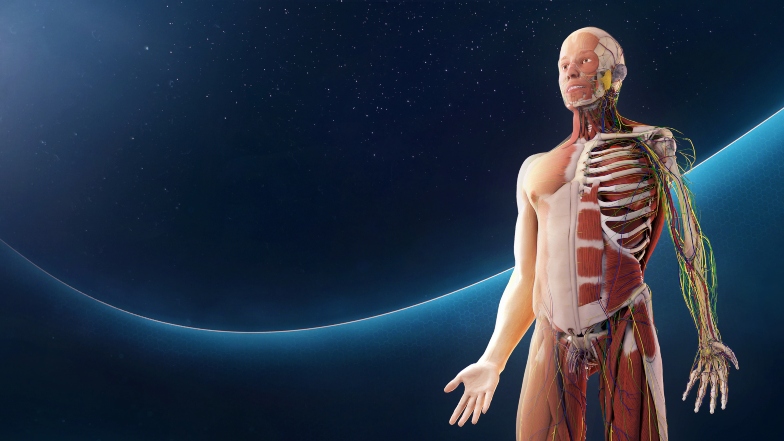 Human Anatomy VR is an interactive educational video game that is available on PSVR.
The game is set in a ship orbiting Earth, but this is not important as there's not much to look at apart from the body you're navigating. You can even turn the environment off totally if it's a distraction.
Human Anatomy VR allows the player to explore the human body from a virtual reality perspective, showing up to 7,000 modeled anatomy structures down to the smallest details.
There is a function called AntMode that shrinks you 40 times smaller to allow an even closer look at the smallest bits of the body you're exploring.
You can interact with the nervous systems, the skeletal structure, and the muscle groups even more easily than you probably could if there was a real body in front of you.
If you would like to gauge how much you've learned from hours of playing, there is a test that you can take at any time within the game itself.
Compared to other options in this list, Human Anatomy VR focuses more on the learning aspect of things than "fun", but it still qualifies as one of the best educational games on PS5.