Local co-op games, also known as couch co-op games, are video games designed for multiple players, usually sharing the same screen.
While several PS5 titles feature fantastic online multiplayer, enjoying video games under the same roof with friends or family is a different type of fun.
The beautiful thing about the best local co-op games is that they offer a wide range of options. Whether you're searching for something lighthearted and goofy to bond with a partner or some explosive teamwork gunplay to gather the squad the next time they visit.
The point is to enjoy a great time together, though some titles like Overcooked: All You Can Eat and It Takes Two may test partners' bonds.
I've compiled this guide to the best local co-op games on PS5 to help you make the right choice for you and your friends. Here we go!
It Takes Two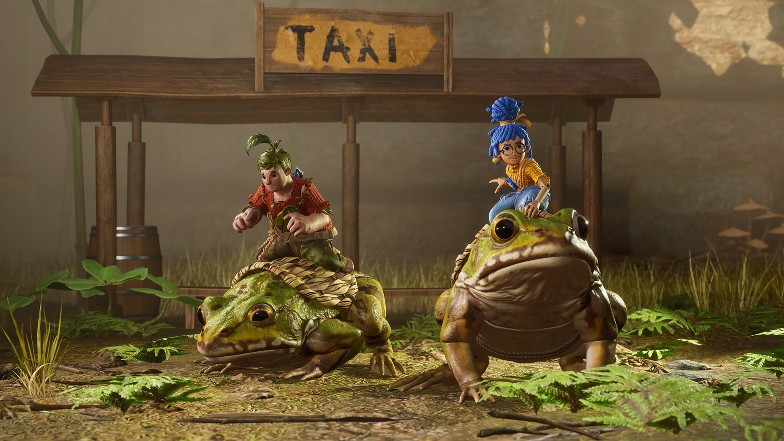 Despite being a relatively new developer, Hazelight Studios has quickly become well-known for creating co-op games, putting all efforts to return the medium to the forefront of the video gaming world.
This particular title, It Takes Two, is also centered around co-op gameplay.
In this game, characters May and Cody attempt to mend their marriage via a heartfelt adventure for their unhappy daughter, Rose's sake.
They have unique abilities that players must use to progress at each stage. After being shrunken down to tiny figures, they both need to return to normal size and reach out to their daughter in time by working together to improve their strength as a couple.
To fulfill this objective successfully, timing and communication are vital, as players will need to use different abilities and weapons to solve puzzles and defeat enemies throughout various levels.
Playable online and in local co-op mode, It Takes Two allows players to experience well-crafted stages, each containing exciting minigames.
Each level features unique power-ups that increase replay value, but only one player can wield them.
It Takes Two is among the best games for couples on PS5, blending platforming with memorable characters and excellent storytelling that two players can enjoy together.
Overcooked! All You Can Eat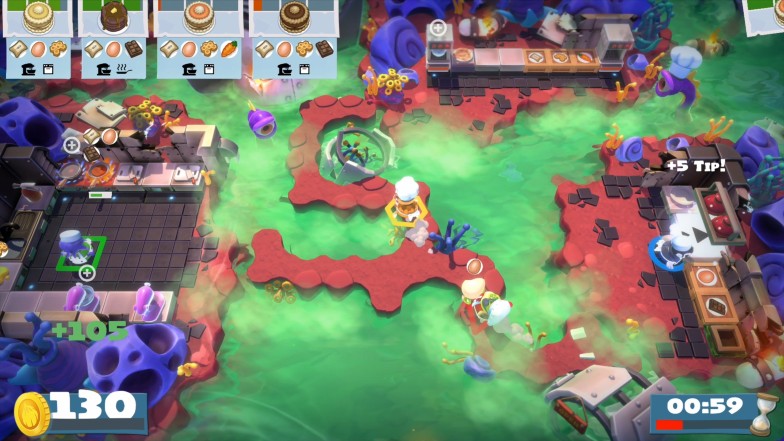 Overcooked! All You Can Eat is a chef-centric compilation of the first two games in its series alongside all the DLCs ever released.
With this game's release on the PS5, players who have never tried the Overcooked! series are in for a treat. This is because it plays and looks better than ever, thanks to native 4K and enhanced visuals.
Playable as a team with up to three other players, you're working together to prepare orders in a kitchen. Easy peasy, right?
Well, the kitchen may be absurd — built on an erupting volcano top, on the rear of a sinking ship, or split into two across the road. You get the idea.
Succeeding in this game means working together effectively and quickly, and navigating every kind of crazy obstacle. You might find yourself arguing a lot with other players while making conflicting decisions — but it's all part of the fun and experience.

Overcooked! All You Can Eat offers lots of chaotic content, and the charming and satisfying gameplay makes it immersive for you and your friends. This superb PS5 co-op game is a must-have for quirky local co-op fans.
Borderlands 3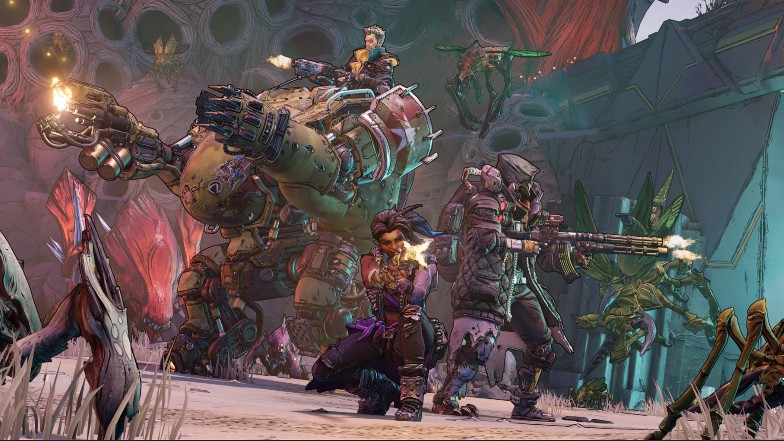 Borderlands 3 is the third installment of one of the best co-op franchises. Published for the PS5 by 2K Games in 2020, this popular shooter plays and looks better than ever on the next-gen console.
The developers introduced a 4K resolution at up to 60 frames per second for single-player and multiplayer split-screen capability.
The game is set in the world of Pandora, which contains vaults holding large amounts of technology and treasure left behind by the Eridians, a group of mysterious aliens.
The Crimson Raiders (non-playable characters) recruit a team of new Vault Hunters (the players) to recover a Vault map from the Calypso twins, Tyreen and Troy, and stop them from harnessing the galaxy's ultimate power.
Players are required to complete side missions and quests (alone or in teams of up to four members) to earn reward items, monetary rewards, and gain experience. You can also gain these rewards by defeating enemies.
While the previous Borderlands games allowed each character to have only one skill, each character in Borderlands 3 can unlock up to three unique skills.
It presents many fun ways to share explosive escapades with your friends on the new-gen console, so it's not surprising that it also makes this list of the best PS5 local co-op games.
FIFA
FIFA is a football/soccer fan's dream, allowing you to team up with your friends in a variety of offline and online game modes.
While it isn't split-screen, up to four players can play the game on a shared screen, against each other, or co-op.
Impressive improvements to animations, ball physics, and player positioning make for a well-satisfying simulation that highlights each of the flagship modes.
It comes with new technology, HyperMotion, which captures a real player's movements and depicts them in the game more realistically.
The manager mode allows you to create your own team or manage a prebuilt team and lead them to the World Cup or through various leagues. The spectator mode allows you to sit back and watch while your team or friends go at it.
Thanks to the constant roster and gameplay updates, you'll also experience roster and rating changes in real-time, making you feel like you're both present on the real pitch.
Whether playing against each other or linking up as a team, FIFA on PS5 feels like the real thing. The Career Mode enhancements, new play mechanics, and HyperMotion technology make FIFA the best co-op football game on PS5.
Dirt 5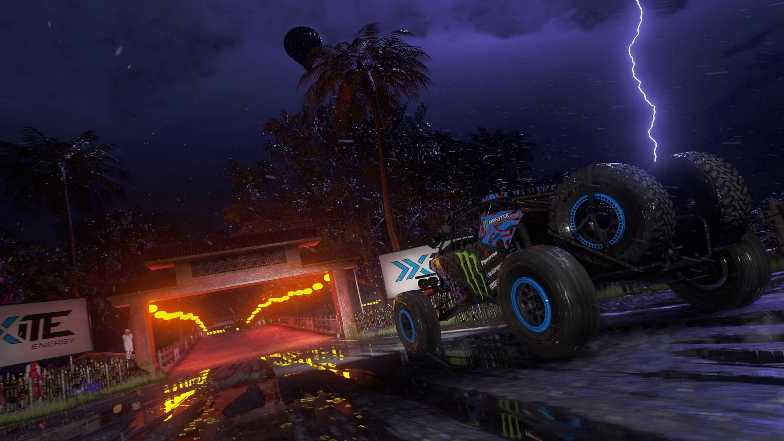 Dirt 5 is an off-road racing video game developed by Codemasters that emphasized racing sim mechanics, and it is one of the best local co-op racing games created in the last decade.
Dirt 5 features classic and new mode highlights, such as maneuver-oriented Ice Breaker, strategy-focused Path Finder, and trick-based Gymkhana.
Playing Dirt 5 with friends on split-screen gives a nostalgic feeling of racing classic games like Need for Speed and Gran Turismo.
Unlike several other split-screen games that maintain the original aspect ratio and fill the extra space with black lines, Dirt 5 adjusts the field of view accordingly.
Players can either tackle the bombastic career mode or race against other players in any of the numerous multiplayer modes.
Events spread across various locations throughout the world — you could be in China one minute and Norway the next.
Every location looks fantastic, thanks to the next-gen console optimizations, including 4K resolutions and better textures. You can even play Dirt 5 at up to 120 frames per second if your television supports it.
Even without these extra embellishments, Dirt 5 is a fantastic game that racing fans can play with their friends.
Mortal Kombat 11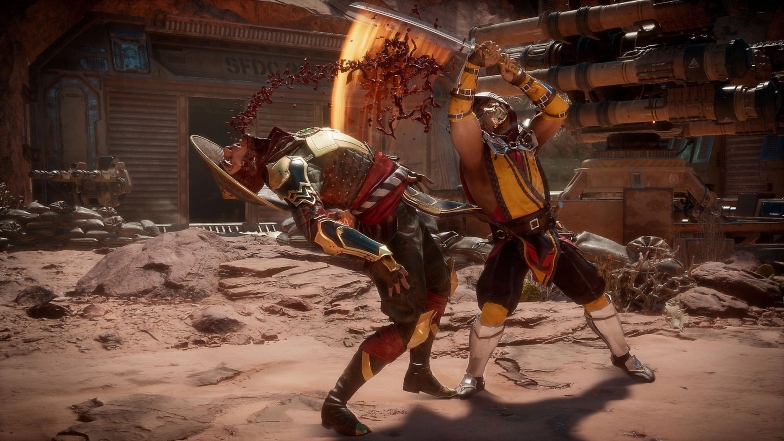 The popular Mortal Kombat series was well known for its gruesome arcade fighting style and shock value. Mortal Kombat 11 doesn't disappoint in this regard.
The game gives you access to 37 characters, including DLC characters like The Terminator, Robocop, and Rambo. Players who love over-the-top violence and tight controls would enjoy a satisfying experience.
MK 11 introduces character custom features similar to Injustice 2's gear system, improving upon the variation system in Mortal Kombat X. Players can customize each character's set of weapons, outfits, and moves.
NetherRealm Studios also introduced a new game mode in Mortal Kombat called Co-Op Towers of Time. It allows players to join a team of other players to complete each challenge.
MK 11 features crossplay support, allowing players to confront their friends one-on-one even when together in the same venue. Co-op game modes add a fresh layer to MK as a series focused on one-on-one fighter experiences for most of its titles.
Like the Street Fighter franchise, Mortal Kombat has cemented its place as one of the best fighting game franchises ever created. It has to be considered one of the best PS5 local co-op games.
NBA 2K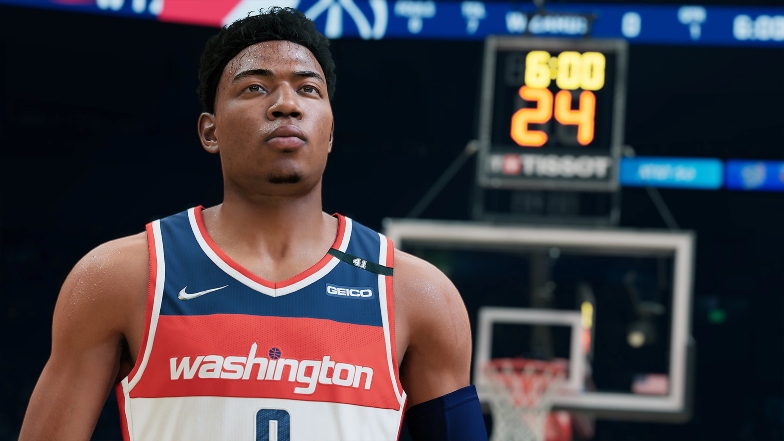 The first set of annual sports games introduced to PS5 and next-gen consoles hardly justified their price tags as they were a bit underwhelming.
However, the subsequent year saw several fantastic sports titles like NBA 2K that offered players a better idea of what these next-gen consoles are truly capable of.
NBA 2K is based on competition, and players can compete against or with their friends in local or online multiplayer modes.
The PS5 version of this game supports a 5K resolution at up to 60 FPS and features an updated lineup along with better gaming features.
With an Ultimate Team equivalent in MyTeam and one of the most elaborate franchise modes in MyNBA, this is the best co-op sports game offered on PS5. 2
The MyCareer mode has a non-linear approach, allowing you to create your player, build their attributes, and play against the best NBA players while traveling the world.
NBA 2K23 supports both split and shared screens, making it possible to team up with your friends to enjoy the game from the comfort of your couch.
If you enjoy playing basketball and wish to play the video game with friends, NBA 2K23 is worth picking up.
WWE 2K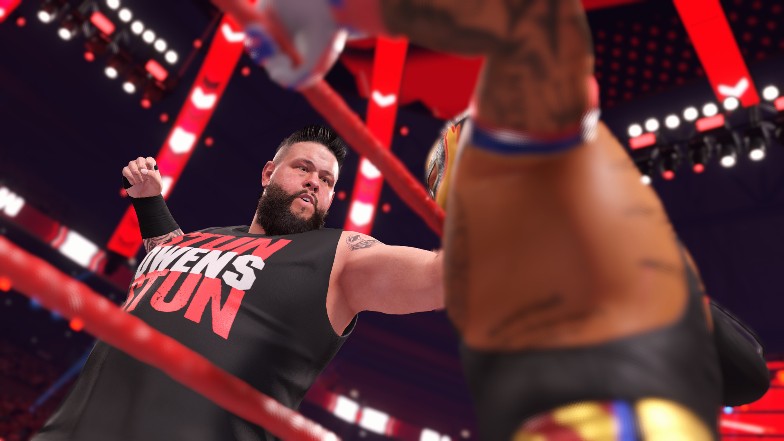 WWE 2K22 features one of the greatest redemption arcs, with the devs returning to recreate the popular wrestling franchise.
Published by 2K Games, WWE 2K22 is the 2022 release of the popular wrestling game, which involves scantily clad women and men fighting one another to keep you entertained.
A few multiplayer options are available on the main menu. You and your friends (up to three others) may compete in a Royal Rumble from the comfort of your home or gaming space.
WWE 2K22 is a polished, fun, and easy-to-play wrestling game. Players must hire a team of superstar fighters, organize fights, and captivate the crowd. They'll also need to achieve objectives, overcome rivals, and balance finances.
Despite most of the numerous game modes being geared towards the single-player experience, players can enjoy a wide variety of multiplayer mayhem in the Exhibition mode.
You can choose from lots of match types and change or adjust the parameters and rules to your heart's content.
Players can choose from legendary wrestlers, upcoming stars, and a modern roster of athletes.
The custom wrestler inclusion also adds spice to the recipe. WWE 2K22 is ideal for avid wrestling fans while also providing enough to entertain newcomers.
House of Ashes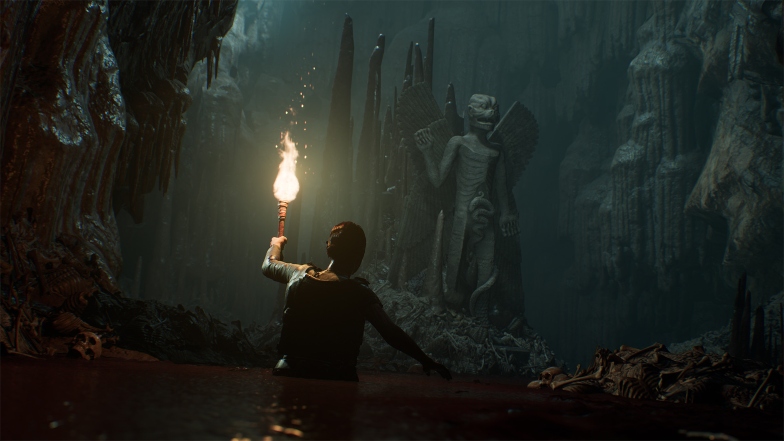 In 2021, Supermassive Games developed House of Ashes as the third installment in its collection of terror tales.
Players control five survivors whose aircraft fell into a rugged desert, and they must work together as a team to overcome insurmountable odds in a bid to pull through their current predicament.
These characters who are enlisted in their respective country's armed forces become trapped underground in a Sumerian temple. Bat-like monsters from the underworld awaken to hunt them.
The gameplay mainly involves managing relationships between the protagonists and their enemies and allies. You can decide to be courageous and prevent the creatures from killing anyone, or work alone for your own personal safety.
When it comes to multiplayer, just like Little Hope and Man of Medan, House of Ashes features local co-op or online two-player mode.
This mode allows each player to choose from a couple of characters, and it's always fun seeing how your performance and choices contrast with your partner's own.
However, what's more exciting is the Movie Night mode, which allows up to five players to get involved in the action and makes each scenario more unpredictable.
Playing House of Ashes on PS5 offers a whole different experience compared to Supermassive's previous games.
Unravel 2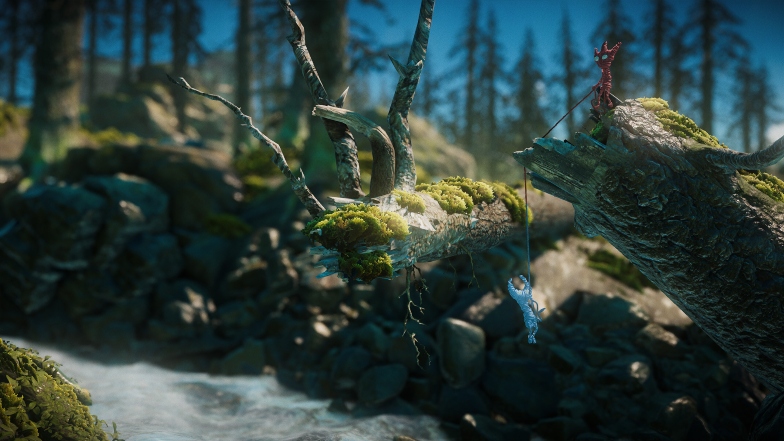 Unravel 2 is a puzzle-platform video game published by Electronic Arts. While Unravel 2 doesn't offer an extensive back-story, it has lovingly crafted animations and detailed environments, creating a cheerful and slightly melancholic atmosphere.
The gameplay is simple: two small creatures made of yarn are connected together while on an adventure. Players can use the yarn to drag objects from one spot to another, build bridges, and swing from trees.
Unlike its prequel, Unravel 2 is a real local co-op adventure. You and another player can control the two friendly creatures to jump over obstacles while moving through the lovely worlds.
Unravel 2 contains seven levels that take players past a waterfall's dangerous tides, through a blazing barn, and across a pond's slippery lilies.
The game offers some additional challenges with 20 bonus levels, which demand more skillful moves.
While players can choose to play alone (switching between the dolls), the game is more enjoyable to team up with your friend, especially because most of the puzzles require teamwork.
The soundtrack is amazing and the levels are brilliantly designed. Players who wish to dive into a whimsical platformer with their partners should consider getting Unravel 2.
Sackboy: A Big Adventure
The adorable protagonist in the LittleBigPlanet series, Sackboy, returns — but this time with an adventure of his own.
Sackboy: A Big Adventure is a fantastic 3D puzzle platformer filled with adventure, imagination, goofy enemies, and lovely characters.
The game is moderately challenging, making it ideal for both gaming die-hard and less-experienced players. As a PS5 launch title, the console's super speedy SSD makes for an effortless restart when you fail a level.
While Sackboy: A Big Adventure is playable in single-player mode, playing it with a partner in local co-op mode adds much more fun.
In fact, a couple of levels are only available in co-op, requiring at least two players to support each other to reach new heights or get past obstacles.
Each level allows up to four members though. You'll all work together to finish the level, though it involves a bit of competition — whoever collects the highest number of orbs on the level wins.
Sackboy: A Big Adventure has a level of sweetness and charm that makes it soar in players' hearts and reach new heights when enjoyed with friends. It's perfectly suited to local multiplayer shenanigans with loved ones.
Guilty Gear Strive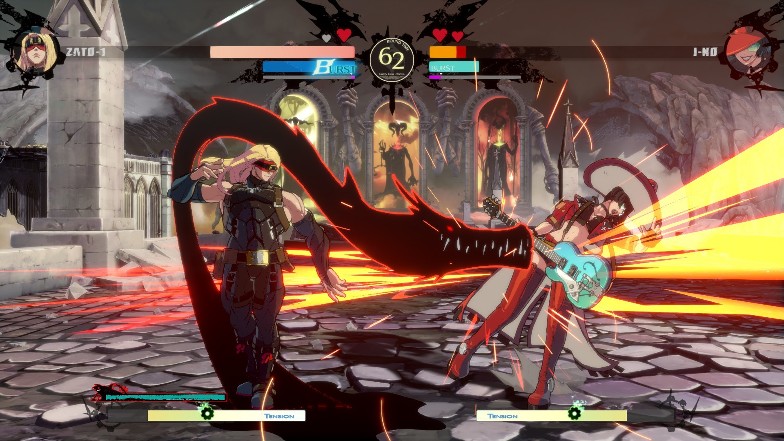 Fighting games are always more interesting when you're playing against a partner instead of the AI, as you'll have bragging rights once friendly competition results in intense action.
Guilty Gear Strive is one of the best local co-op fighting games on PS5, thanks to its over-the-top special moves, incredible visuals, and easy-to-learn gameplay that makes players feel like overpowered anime butt-kickers.
While retaining the core gameplay of the series, Guilty Gear Strive revamps several mechanics and features, except for the Instant Kill (the franchise's signature mechanic) removal.
While it features online modes with top-shelf content, Guilty Gear Strive truly shines more in its local co-op modes. You and your friend can select from a collection of impressive characters to play across various stages while listening to a popular soundtrack.
The game also features an in-depth tutorial that will get new players fighting perfectly in no time. Ky or May are the most recommended when playing for the first time.
The overall design and spectacular special moves make Guilty Gear Strive a great local co-op game.
The Quarry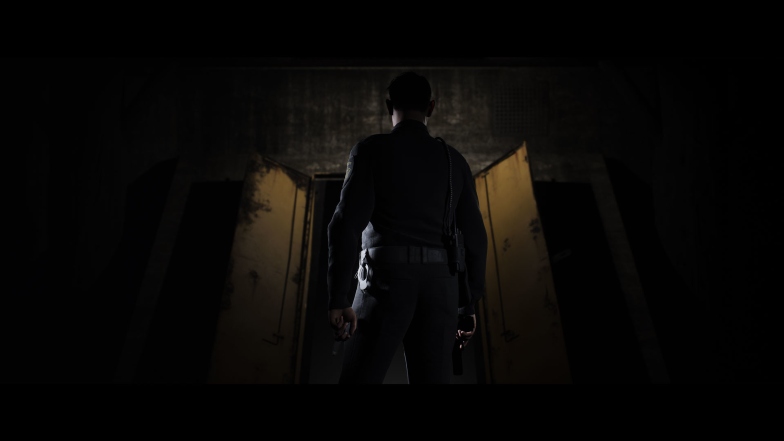 If you get scared easily and don't like the idea of playing a horror game alone in a dark room, Supermassive Games has included multiplayer modes in The Quarry.
Published by 2K in June 2022, the game is about a group of teenage counselors stuck in the camp for an extra night. Making it through the night is up to you. There's something terrible lurking in the dark woods.
The game features two modes: online and local co-op multiplayer. Local co-op mode allows up to eight players to use a single controller on the same console.
They'll assign playable characters for themselves and pass the controller to the one whose character is controllable at any specific point in the game.
Each player can tailor the game to their specific needs through accessibility options, making it easy for the less-experienced players in the group to receive any extra support they may require.
The Quarry offers the best performance and visuals for those who have its native PS5 version. Scary, gory, and thrilling, this game isn't for the faint-hearted. It's one of the best horror local co-op games on PS5.
Haven
Here's something for couples or lovers. Published by The Game Bakers, Haven is a sci-fi RPG with a love story and survival elements.
The story is about two young lovers who end up on a mysterious alien planet.
While the game can be played solo, there's so much more fun in the local co-op mode, where two players take control of the two lovebirds. They'll need to synchronize their actions in combat, engage in conversations, and cook meals together.
All these may result in heated arguments between gamers playing on the couch.
Since Kay and Yu have different abilities, you'll need to communicate with the other player physically to explore the alien planet and coordinate attacks against threatening creatures.
If one player is down, the other one has to help them back to their feet.
Despite its rhythm-based battle and relaxing floating exploration system, Haven still has a few rough edges — but you don't want that to stop you from enjoying the power of love.
The stunning electronic soundtrack and vibrant art style make Haven a memorable adventure. It's also a reminder that more stories of amazingly mature romance are needed in video games.
Haven is undoubtedly one of the best PS5 local co-op games for couples or lovers to play together.
Moving Out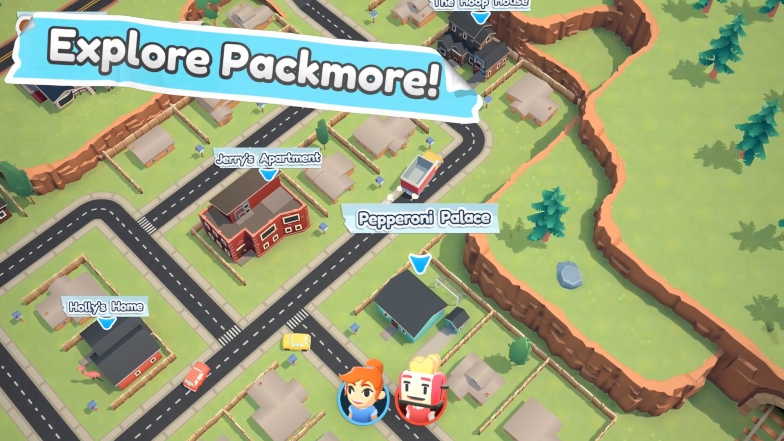 Moving in real life isn't an easy task, but Moving Out takes that to a new level — and succeeds valiantly.
The premise of this game seems simple: players must work together as a team to move appliances and furniture into a van without destroying them within a limited time frame.
As simple as it may seem, the task is quite challenging.
Some items are so bulky that you can only tediously pull them around every corner, and others require two movers to carry.
You'll slap ghosts while moving appliances out of haunted apartments, throw furniture out of windows and valuables across swimming pools — you may even take some shady jobs.
You'll be ranked on a gold, silver, and bronze scale, based on how fast you're able to move the objects into the truck.
To succeed in this game, cooperation is key as you'll need to work together with other players to maneuver the area and fill the moving van as fast as possible. Moving Out is an excellent party game for local co-op on PS5.
Minecraft Dungeons
If you love dungeon crawlers and adore Minecraft, then you should consider trying Minecraft Dungeons. It is an excellent dungeon crawler game designed to be less complex than Minecraft.
The game is set in a fictional world called "Overworld", which consists of rough 3D objects (commonly known as "blocks") and is inhabited by both hostile and peaceful mobs.
Your role is to defeat the nefarious Arch-Illager, while fighting monsters, completing various quests, and liberating oppressed villages.
Players will pass through several dungeons before facing the Arch-Illager and destroying the Orb, stripping Archie of its powers. You'll find yourself pulling lots of switches, discovering heaps of loot, and defeating monsters.
Minecraft Dungeons offers a high-quality ARPG experience while creating user-friendly settings for players who are new to this genre. Its local co-op mode allows up to four players, which adds to the fun.
While Minecraft Dungeons has a short campaign, the multiple difficulty options offer you plenty of reasons to replay as many times as you want.
In fact, the best loot requires you to play harder difficulty levels. It's a particularly excellent choice for kids.
LEGO Star Wars: The Skywalker Saga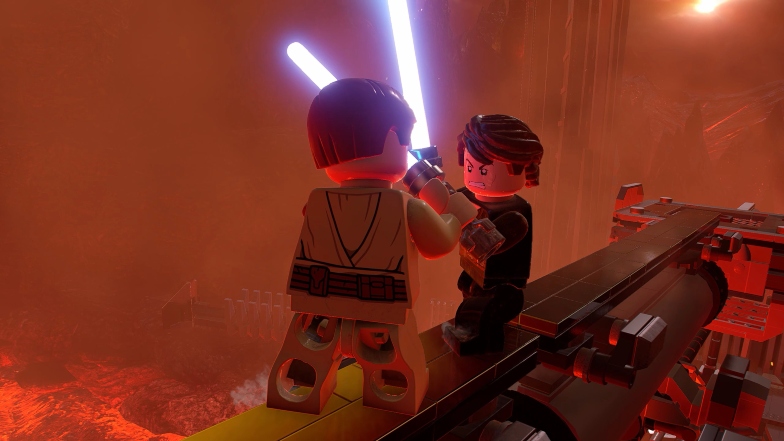 If you enjoy Star Wars movies, you'll love this game. Published by Warner Bros in 2022, LEGO Star Wars: The Skywalker Saga is an action-adventure game and a sequel to Star Wars: The Force Awakens.
The game covers the 9 main movies from Star Wars, and you're free to choose which trilogy to focus on.
Aside from the expansive environments that players can explore, Star Wars: The Skywalker Saga also has a large roster of (380) playable characters, so there's a chance that the game includes most players' favorites.
The gameplay is simple but satisfying, as players can destroy everything in their path since it's made from Legos.
Unlike most LEGO games that require players to advance through the game in a linear order, LEGO Star Wars: The Skywalker Saga allows you to start from any of the trilogies and finish them in your preferred order.
LEGO Star Wars: The Skywalker Saga features the local co-op mode. While the campaigns aren't written around a concept of multiple players, a second person can join in whenever they wish to.
As one of the best PS5 local co-op games, you'll enjoy it more if you love gaming with friends locally.
Nobody Saves the World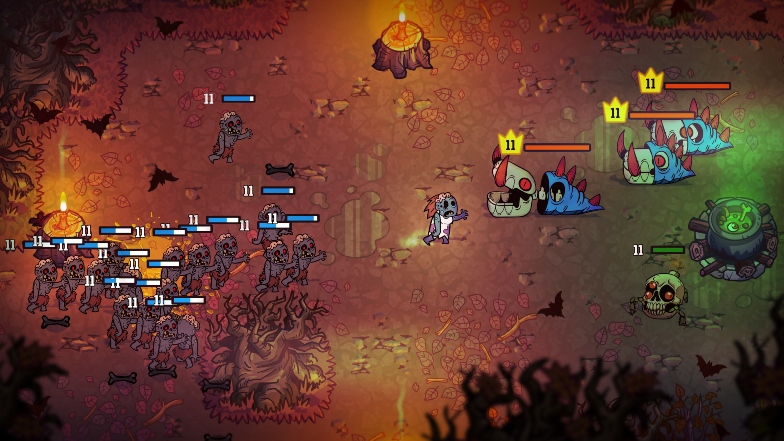 Nobody Saves the World is an RPG adventure that sees players switching between multiple characters with unique abilities and skills.
In the game, you'll play as a blank-state character called Nobody, who embarks on a quest to save the world. You're equipped with a wand that allows you to transform into several forms, such as dragons, robots, and magicians.
Each form possesses two basic skills when you start the game, but as you progress, you can unlock new abilities. The characters also have various attributes and stats.
As you explore the procedurally generated dungeons and overworld, you need to complete gameplay objectives and quests to earn Star, a currency used to unlock the game's legendary dungeons.
The combat truly shines in co-op, though it's not split screen — you'll need to share a screen with other players.
The PS5 version of this game plays wonderfully, with high-quality visuals and the inclusion of multiplayer mode. Nobody Saves the World is easily one of the best local co-op games on PS5.
Cuphead
Cuphead is a challenging run-and-gun platformer inspired by cartoons from the 1930s — such as Fleischer Studios and Walt Disney cartoons.
The game has won numerous awards and sold millions of copies, and the reason is obvious. The game is widely praised for its gameplay, soundtrack, difficulty, and art style.
The gameplay involves a couple of mugs with hands and feet, shooting blue beans from their fingers. Players are expected to run and shoot whatever they see because even seemingly harmless mushrooms may fight back in this setting.
In multiplayer mode, the other player gets to control Cuphead's sibling, Mugman. Due to the game's drop-in nature, the second player can start the game at the same point you currently are and with the same number of coins you've collected as Cuphead.
You can jump, move, dash, and shoot. Unlocking Super Moves will change the gameplay, and you can discover weapons for more action or secrets for fun.
If you're looking to enjoy a genuinely challenging, charming, and creative experience together with an equally determined partner, Cuphead is a must-play.
Gran Turismo 7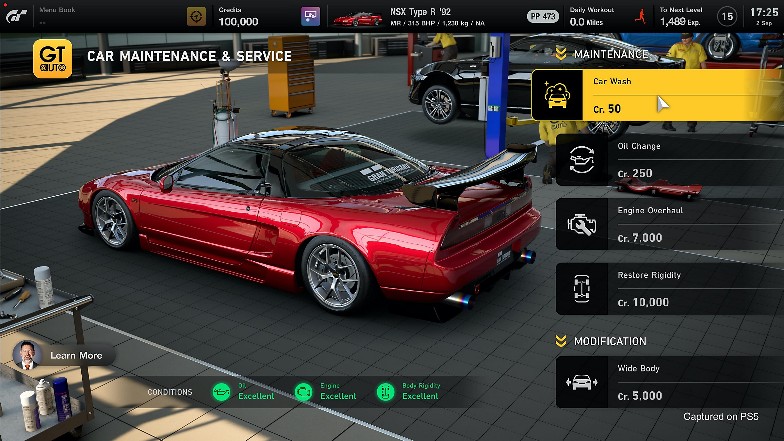 Big fans of racing games have another great option that deserves a spot on this list of the best PS5 local co-op games.
Polyphony Digital's several years of experience show in Gran Turismo 7, which is the seventh main installment in the series.
The game allows players to test their racing skills using numerous licensed cars, ranging from custom racing vehicles, through mass-produced models, to futuristic prototypes.
You can select cars from companies like Mercedes-Benz, Jaguar, Ferrari, BMW, and more. The tracks take players to various countries, including Belgium, France, Japan, and Austria.
Gran Turismo 7 has a complex multiplayer mode. The local co-op mode allows two players, but it has to be unlocked.
To do this, you'll have to play through a couple of initial menus from Career mode. However, you'll have unlimited access to this mode once it's available.
Advanced driving models and physics are the title's strong points as they take several factors into consideration — aerodynamics, suspension settings, mass, speed, weather conditions, and track surface.
Aside from its controls and stunning looks, the game also delivers in terms of performance, with realistic physics and tight controls. It's a must-play for every racing fan!