Otome games are story-based video games that play out like visual novels. These games are generally targeted at women, and they usually involve a romantic connection between a female lead character and a male secondary protagonist.
The genre is a bit niche, and there are not too many options to choose from, especially on the PlayStation platform. You will have more luck with consoles such as the Nintendo Switch and maybe even the PlayStation Vita if you still have one of those lying around. These handheld alternatives are more portable and generally work better for experiencing Otome games.
That said, you can still enjoy a few Otome titles on Sony's ninth-generation console, the PlayStation 5. To that end, I have done the research and put together this relatively brief guide to the best Otome games on PS5. Enjoy!
Code: Realize – Bouquet of Rainbows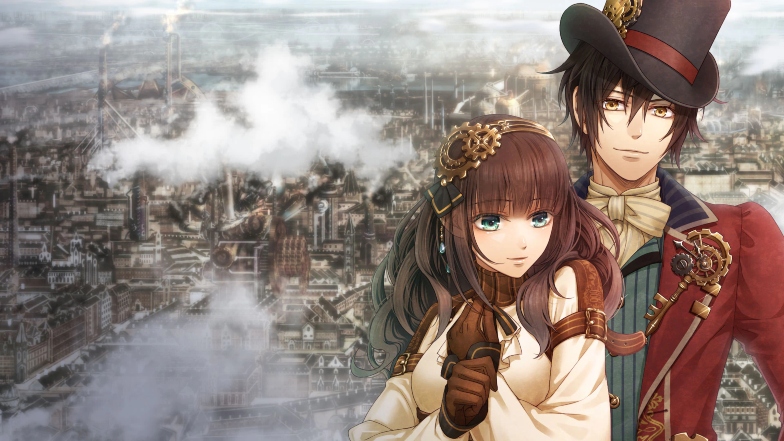 Code: Realize – Bouquet of Rainbows is a compilation of the first two Otome games in the Code: Realize series – Code: Realize – Guardian of Rebirth and Code: Realize – Future Blessings. The collection was published by Aksys Games in 2018.
Guardian of Rebirth was originally released in 2015, while Future Blessings was released in 2016. Since Future Blessings was only a fan disc, it is pretty much an expansion of the original with new scenes and routes that were previously not available.
While these first two games got decent reviews from critics, those reviews were not as good as the ones for the third installment, Wintertide Miracles, However, with the way that the series is set up and the way the stories run into each other, it is advisable to play Bouquet of Rainbows first before moving on to the third game.
The main protagonist in both games is a young woman named Cardia. She's human, but her heart isn't. Instead of a heart, there is a gem embedded in her chest – Cyborg-style – that keeps her breathing.
This gem gives off a deadly poison that causes anything Carda touches to burn or melt. As you can imagine, this unique characteristic makes it hard for Cardia to relate with people, and she leads a lonely life until one day, a savior/thief steals her away to live the semblance of a normal life with him and his crew.
Guardians of Rebirth contains the main essence of the overall story progression in this compilation. Cardia has the option of five men to ignite a romantic spark with, and each one provides a different story route that ensures replay value is kept intact.
However, Future Blessings also offers some enticing extras too. These include fairly short After Stories for each of the men from Guardians of Rebirth, and also a new side story with some new characters.
Otome games are pretty much visual novels, so there is not a lot to say in terms of gameplay. However, I hope you like to read because you'll be doing a lot of it.
Code: Realize – Wintertide Miracles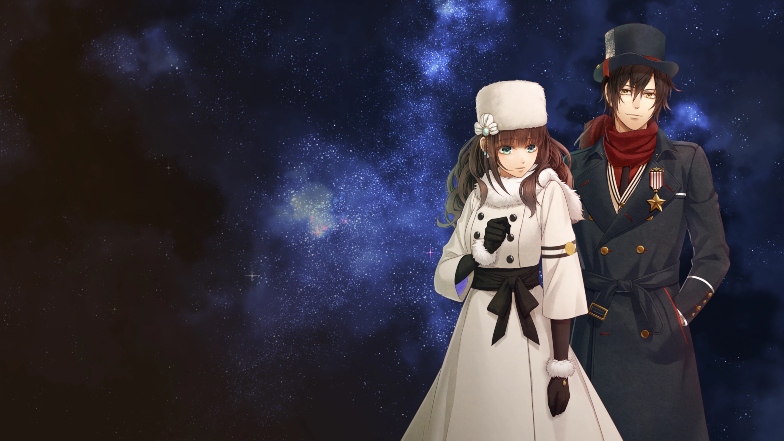 Code: Realize – Wintertide Miracles is an Otome game from developers Otomate. The game was published by Aksys Games on Valentine's Day in 2019 and is available on the PS4, PS5, Nintendo Switch, and PlayStation Vita.
Wintertide Miracles is the third iteration of the series after Guardian of Rebirth and Future Blessings (a fan disc). Wintertide Miracles is a fan disc too, for what it's worth.
The series is centered around stories involving a single protagonist named Cardia. Cardia is a young woman who starts out trying to find out about her father and meets some men along the way.
We are told that she has some sort of poison that makes her melt anything she touches, and the men that she meets try to help her find the source of that poison. It pretty much continues on from where Bouquet of Rainbows left off.
In Wintertide Miracles, Cardia is still involved with the five men, and she has the option to form a love triangle with two of them. You can also play as Cantarella, a songstress that actually knows her own father, but is not any better for it because he is a deadbeat dad.
In total, this fandisc contains up to seven different stories, including Cantarella's side story, Finis's Epilogue, Sholme's Epilogue, Love Triangle stories, Firs Christmas alternate stories, Beach, and Special Epilogues.
I would advise that you play the first two games before playing this one, as the story feels like a continuation of previous events from the first two. It's not one of those series where every new iteration is a completely different plot, so that's something to note.
One of the best things about Wintertide Miracles is the characters themselves. Unlike many other Otome games out there, they actually have some personality and are not at all irritating to play. It helps the story to feel more realistic and contributes to making this one of the best Otome games on PS5.
Akash Path of the Five
Akash: Path of the Five is another one of the best Otome games on PS5, this time a completely different title. The game was published by Truant Pixel, LLC.
If you're tired of the "damsel in distress" trope that games like these are often wont to portray, then you may like this one as it does things a bit differently.
The story is set in Akash Academy, a school for magical beings that can control the elements. These beings are born neither male nor female, and they remain so until about the age of ten when they sort of transition into one or the other.
While the male beings become their sole element when they come of age, the female elements have mastery of all the elements from the start, and only have to choose one to focus on when they come of age. Female elements are also much rarer.
The said elements make up the titular "Path of the Five", and they are earth, water, light, fire, and wind. Avatar, anybody?
Anyway, the race of these magical beings is dying out, and they are forced to copulate with human women to avoid extinction. This causes problems between the elemental beings and the humans, and your character is bang in the middle of it all.
The said character, Aurora, is an elemental female that is just about to celebrate her coming-of-age ceremony. She is the first female to do so in two centuries, so it's kind of a big deal.
One thing that comes with "coming of age" in this context is sexual maturity, and soon enough, Aurora finds herself entangled with a few romantic interests, each one with a different elemental ability.
The writing in Akash: Path of the Five is very well done. The general atmosphere of the game neatly complements the soundtrack and music and sets the mood for each situation appropriately, be it a romantic situation or a heated moment.
As far as Otome games on PS5 go, you can't do much better than Akash: Path of the Five.
Cinders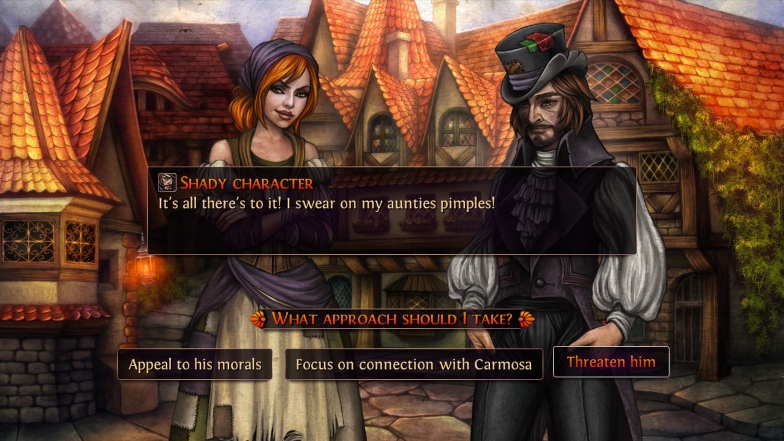 If you like the story of Cinderella, then you might want to try this one. Cinders was published by the indie studio, MoaCube in 2012. However, it took almost a decade for the game to arrive on the PlayStation. When it finally did in 2020, it was published by Crunching Koalas.
While Cinders is based on the popular Cinderella story, there are a few twists to its approach. The major premise of Cinderella living with abusive stepsisters and a wicked stepmother still applies, but the story in this game is more in-depth about the events that led to the behavior of this family toward Cinders.
As any visual novel presents itself, there are several paths that you can follow in the story here, based on the decisions that you make. There are also four possible endings, and you get to choose between a couple of Fairy Godmothers.
Visually, the game is quite solid with its hand-drawn characters and scenery. There is a lot of reading involved in the three or so hours that it will take you to complete one playthrough, but that's standard for visual novels like this one.
Perhaps the best thing about Cinders especially in comparison to the original story is the depth that the other characters are given. The original Cinderella story does not really attempt to provide context for the relationship between the key players, so their characters appeared shallow at best.
That is not the case here because, even though Cinders is still a "damsel in distress", the wicked family that plays off her also has their own motivations and complex personalities.
Cinders leans less heavily toward romance than many other Otome games. In fact, the first real instance of it only comes halfway through the game when you have to make a decision between regaining control of the household, skipping town, or winning the affection of the prince.
For its attempt at originality despite being based on a popular story, Cinders deserves to be named one of the best Otome games on PS5.
Nicole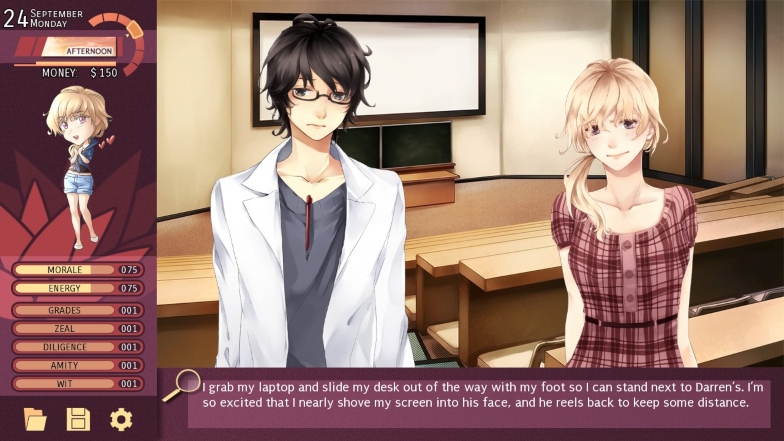 I'm going to start off with a disclaimer that this should be one of the last games that you test from this list. It's not a terrible game by any stretch of the imagination, but let's just say it wouldn't make it here if I had a wider pool to choose from.
Nicole was originally published by Ratalaika Games S.L. in 2014, but it was not published on the PS4 until 2020.
The game follows the story of the titular character who's just gotten admission into her first choice of college. She's understandably quite excited, but that excitement is cut short when she discovers that there have been mysterious disappearances in the dorms.
I should mention that there are two modes in this game that significantly impact your experience. You have the option to play with "Stat-Raising Gameplay" on or off.
If you play with it on, you're directly responsible for a larger part of Nicole's day-to-day activities and decisions, and you end up having a larger impact on the direction of the story as a whole.
If you play with it off, you only have to make the occasional dialogue choice as you move toward a possible good or bad ending.
Unlike Cinders, Nicole leans more heavily toward the "dating sim" factor. The protagonist has four love interests, and she actively tries to woo them while dealing with the mystery of disappearing people at the same time.
Nicole is not the most exciting option here, but it's still one of the better otome games on PS5 and offers something if that's the genre you're intent on exploring.
C-14 Dating
C-14 Dating is one of the best-written Otome games on PlayStation. The game was originally published by Winter Wolves in 2016, and a PS5 version has been available since 2021. That version was published by Ratalaika Games S.L., the makers of Nicole.
The story here follows a protagonist named Melissa Flores, an American archaeology student studying far away from home in Belgium. As is often the case in a new environment, Melissa has to make new friends – male and female – and some of these relationships soon begin to develop into something more substantial.
A nice touch from the developers here is the deliberate multicultural mix of the characters that you interact with. Everyone comes from different backgrounds, so you'll pick up one or two new cultural exchanges.
You'll also pick up more than one or two new archaeology-related words, and it can sometimes feel like the developer is more interested in that aspect of the game than the romance. They do not attempt to dumb anything down!
However, the game is worth a chance simply for its believable premise, characters, and overall depth of dialogue. The inclusion of mini-games as a side attraction is a nice touch too, as it provides a nice escape from what would otherwise be classified as a "thinking game".
There will be people who like the idea of a dating sim that offers something for a thinking/nerdy person though, and for those people, C-14 Dating will be one of the best Otome games on PS5.
Otome games generally feature anime-style designs, and considering the lack of options in the genre on the PS5, anime-style games are perhaps the next best thing.