Pixel art has undergone a sort of renaissance in recent years. Indie studios continue to create games that look like they were born directly from the dawn of video games.
These games come with the benefit of often feeling like modern games, although they look like we remember the old ones.
Playing pixel games on PS5 will take you back to an era when things were simpler but no less fun. However, it can be hard to know where to start with so many options available!
If you're looking for the best pixel games on PS5, look no further than my picks below. Hopefully, you will find something to enjoy on my list. Without further ado, these are 23 of the best pixel art games for PS5.
Street Fighter 30th Anniversary Collection
Street Fighter is back and better than ever! Celebrate 30 years of kicking ass with an expansive collection of 12 fighting games. If you're looking to master martial arts and challenge the best fighters in the world, you can't go wrong with this one.
Street Fighter 30th Anniversary Collection has twelve Street Fighter titles in one package that consists of many versions of SFII, Street Fighter Alpha, and Street Fighter 3.
You will have the opportunity to try out many beloved games of the franchise. Street Fighter II, a once-high-budget game, is a must-play pixel game for anyone who is fond of pixels or fighting games.
Street Fighter Alpha, considered the first anime fighter by many, also shows excellent pixel art and innovative mechanics. Finally, Street Fighter III has some of the best pixelated animations ever made.
Blasphemous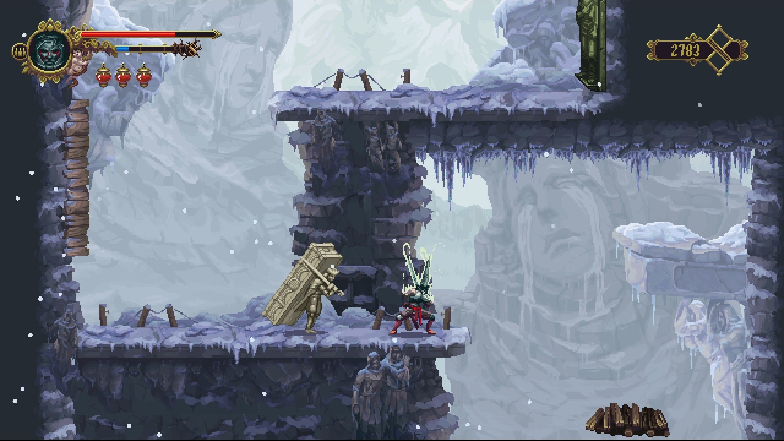 Blasphemous draws inspiration from a whole gamut of titles, such as Another World and Castlevania: Symphony of the Night. It's a game that merges dark themes and deep gameplay mechanics to make the game's world a dangerous, immersive, and visually stunning experience.
Although it's a platformer at heart, Blasphemous has plenty of combat to go around. The game strikes a nice balance between old-school and new-school design. But its most appealing feature is how hard it is: It's no cakewalk to get through these levels in one piece.
When it comes to battles, the bosses are something else. To put it plainly, the visual spectacle of a boss fight is impressive in Blasphemous. Their designs are clever, they're really fun to fight, and they contain incredible works of pixel art.
Blasphemous is an experience that fans of action, adventure, and Metroidvania games will not forget any time soon. If you like pixel art, challenges, and indie games that know how to use old-school and modern design ideas together, try out this game.
Castlevania Requiem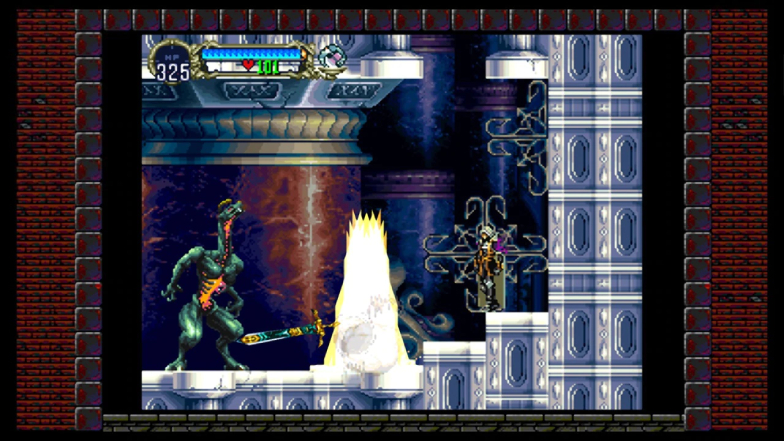 Castlevania Requiem comes with two games, Castlevania: Rondo of Blood and Castlevania: Symphony of the Night.
Castlevania: Rondo of Blood is an arcade-style action game originally released in 1993. It's also one of my personal favorites from the entire series. This is an adventure game in which you control Richter Belmont, a known and competent vampire killer who invades Dracula's castle to put an end to his reign.
Castlevania: Symphony of the Night is a direct sequel to Rondo of Blood. It begins not long after the previous game ends. In this game, you control the iconic and majestic Alucard, a half-vampire and the son of Dracula himself. Alucard has a pure heart and knows what must be done, but he has to face the new dark lord of the castle and figure out what is going on.
Symphony of the Night was the Castlevania title that solidified the Metroidvania genre. It brought Metroid-like exploration to the Castlevania series and popularized it. It also added RPG elements to the formula since you get to level up Alucard, equip him, and come up with builds that significantly change how he is played.
Record of Lodoss War – Deedlit in Wonder Labyrinth-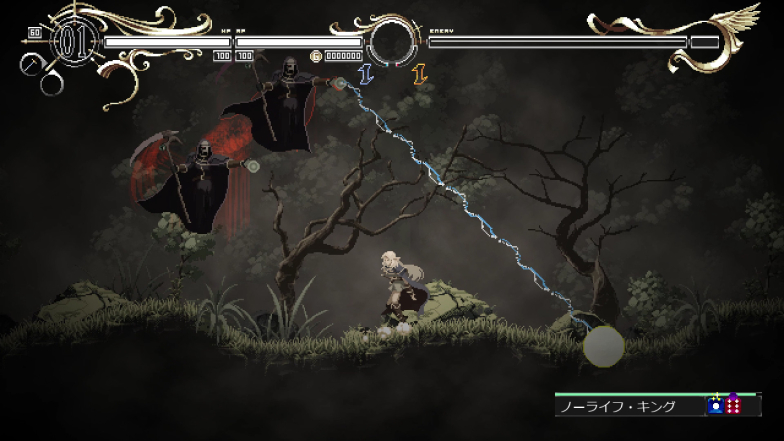 Record of Lodoss War – Deedlit in Wonder Labyrinth- has an art style that is very reminiscent of Castlevania: Symphony of the Night, but it feels less dark.
This game is fun and very good. Record of Lodoss War – Deedlit in Wonder Labyrinth- puts you in control of Deedlit, a spellcasting elf from Record of Lodoss War anime. In addition to fighting with different swords, you must also defeat enemies using magic to overcome challenges.
Record of Lodoss War – Deedlit in Wonder Labyrinth- features amazing pixelated graphics and classic RPG elements. In many ways, it does feel like Alucard's adventure. The way Deedlit moves and the fact you explore a castle feel intentional, even though this game is clearly not just a copy of Castlevania.
More often than not, this game contains fan service in its storyline. However, it's unnecessary to be knowledgeable about Record of Lodoss War to have fun. With time, you will unlock more weapons and spells, making Deedlit more powerful and more fun to control. This is by far one of the best Metroidvania games I've ever played.
Megaman X Legacy Collection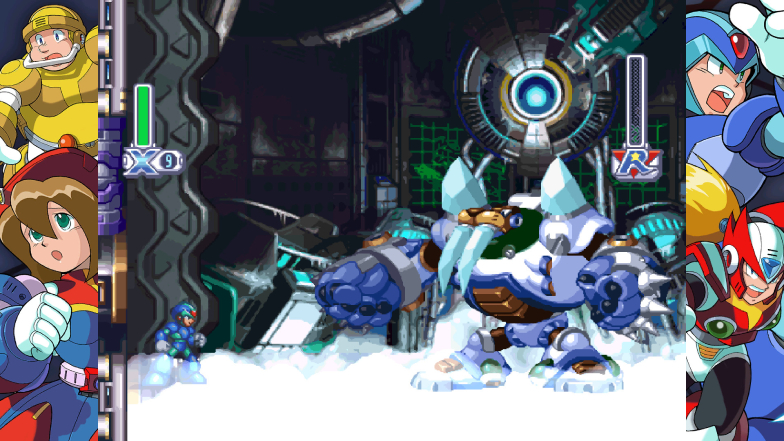 This is a spectacular collection of Mega Man X games. I especially love that this includes some of the most famous games of the series, with the usual exciting jump-and-shoot gameplay.
I would recommend playing them in order to understand what is happening in 20XX. Furthermore, by playing them in chronological order, you'll be able to see the evolution of gameplay and the development of new concepts.
Some people have different opinions on which one is the best of the first three games. However, most fans of the franchise think that they're all good and that the fourth one is a natural step up due to the 32-bits era. Either way, with this title, you are getting four awesome games.
Garou: Mark of the Wolves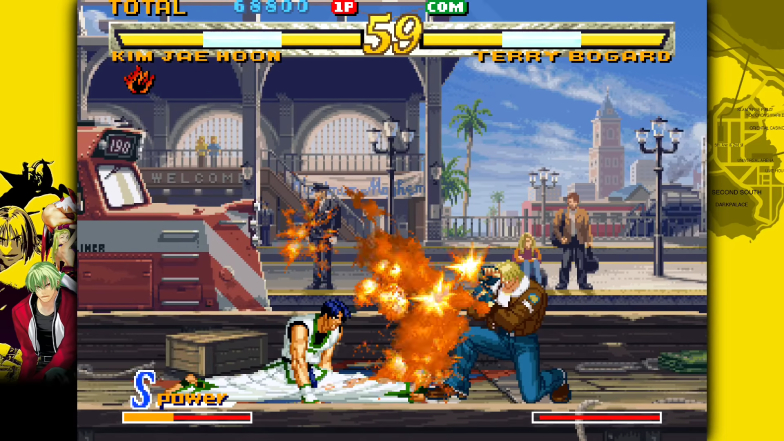 This SNK fighting game is considered one of, if not the best 2D fighting games ever made by SNK. Boasting a vast array of characters and slick animation, Garou: Mark of Wolves is more than just a nostalgia trip.
Garou was created to compete with Street Fighter III, and its quality clearly shows. The animation and character designs are top-notch. On top of that, it's just a lot of fun to play.
The PlayStation version of this game also comes with a functioning rollback netcode and a training mode. This is one of the reasons I was able to enjoy this game so many years after arcades ceased to exist. It is impressive to see how, much like Street Fighter III, Garou still looks good. Even today, it is really hard not to be impressed with some of the game's animations.
If you love fighting games or classic arcade games, then you should definitely check out Garou: Mark of Wolves on your PlayStation 5.
Mega Man Zero/ZX Legacy Collection
It would be unreasonable to trust me to rank Mega Man games when I absolutely love every single one of them. Yet, this is my list, so I'll put Mega Man Games on it.
These titles have some of the best design choices I have ever seen in 2D action platformers. However, the challenging nature of Mega Man Zero games is not something to take lightly.
Zero primarily wields the Z-Saber, meaning the combat is up-close and fast-paced. You need to position yourself properly to succeed. The level design is also much better in the Zero series. After all, levels are made for a single character instead of having to work for both X and Zero.
All Zero games are somewhat difficult and have some of the most fun. The Mega Man Zero games are, for the most part, challenging and also home to some of the series' most memorable bosses.
Additionally, there are the ZX games. The first Megaman ZX is pretty fun. It is a Metroidvania Megaman game in which you can change your playstyle according to the armor you're wearing.
Castlevania Advance Collection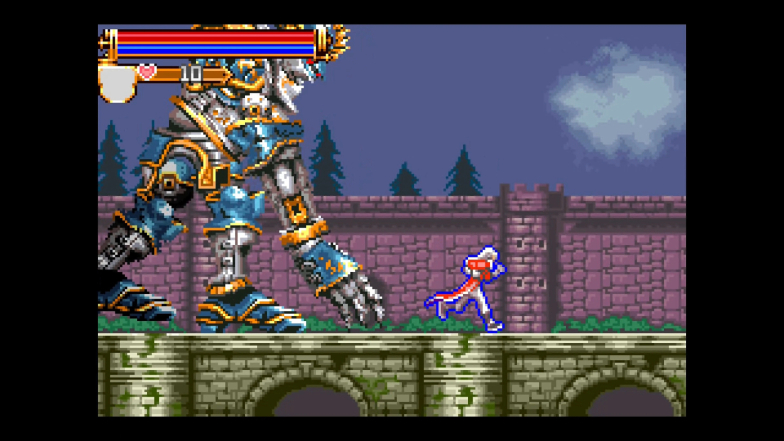 This is a great collection and comes with three GBA games and Dracula X. Just like in most Castlevania games, players enter Dracula's castle yet again in order to bring peace to the world.
Aria of Sorrow features everything you want in a collect-them-all type of game and an unexpected plot twist. In my opinion, the low amount of RPG elements present in Circle of the Moon provides an easier-to-digest adventure as you traverse Dracula's Castle.
Harmony of Dissonance is much more like an RPG than Circle of the Moon. In many ways, it feels like Symphony of the Night. It also has one of the franchise's most complicated maps.
All the games are in pixel art style, and some of them have some of the most impressive backgrounds created during that game's time period. Though all have their differences and unique elements, Circle of the Moon, Harmony of Dissonance, and Aria of Sorrow are all perfect Castlevania games.
River City Girls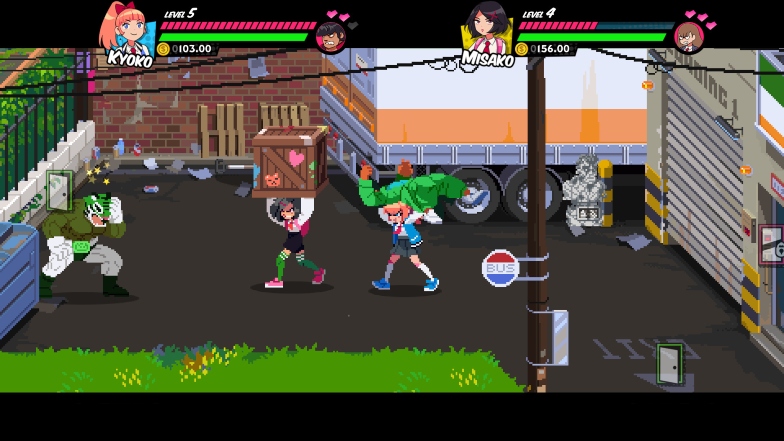 If you're craving some old-school beat 'em up action, then River City Girls will scratch that itch perfectly. Players take control of two girls who are trying to rescue their delinquent boyfriends from some big city thugs.
River City Girls is brief yet easy and exciting to play. Something about destroying the annoying baddies and watching the special moves fills me with great joy. Along with an adorable pixel-art rendition of Tokyo, there's a huge list of moves at your disposal as you slug it out in various themed environments.
This is a fun game that is relatively easy to pick up, but it can be repetitive. That being said, there are many ways to play and experiment with combos and special attacks, so you won't feel bored.
If you're into either of those genres or are a fan of the previous titles in the series, you might want to give River City Girls a try. The game has many tributes to the older River City games and lots of nods to beat 'em up and fighting games.
Hyper Light Drifter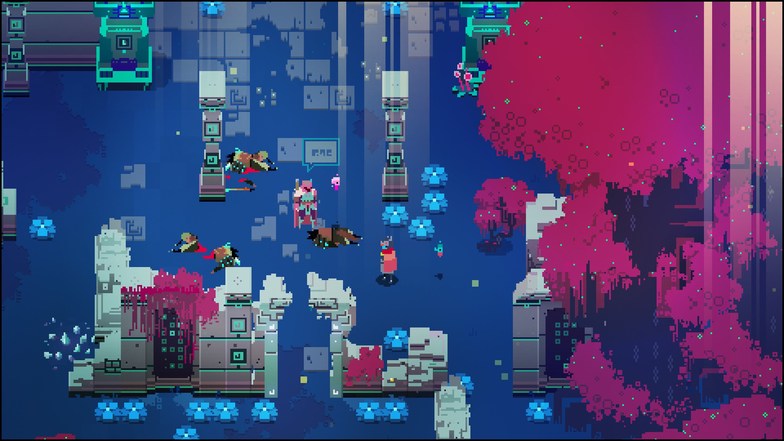 Drifters, in this game, are people who gather knowledge and artifacts of the past. The character that you control in this game is a Drifter, but he has a particular illness. This drifter must enter into Buried Time to find a cure.
The fast-paced combat mixed with the difficult dungeons makes Hyper Light Drifter a fantastic game. There's also an interesting plot with elements that can awaken your curiosity about what happened in the past.
Despite its minimalist art style, the game looks beautiful. Its amazing art and environmental storytelling make for an awesome game that'll surprise you.
Hyper Light Drifter deserves a spot in your game library if you like fast-paced combat, exploration, and cyberpunk visuals. It is a fun, compelling, and time-sensitive Zelda-like game.
Azure Striker Gunvolt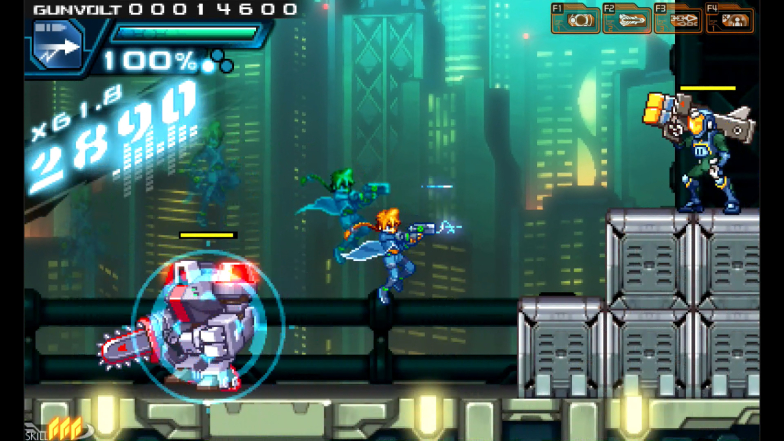 Azure Striker Gunvolt is a phenomenal pixel game with a pixel art style that is very reminiscent of Megaman Zero. From its high-speed action to its fantastic sound and graphics, it's easy to see why Azure Striker Gunvolt was a successful game.
If you loved classics like Mega Man but want something more current, this game might scratch that jump-and-shoot itch. You play as Gunvolt, a powerful psychic, or adept in the American version, who can discharge electricity from his body. He fights to save your friends and the world from an evil organization.
The story is fun and well-written, and there are multiple endings. The gameplay involves running through stages while defeating enemies along the way. It's fast-paced and challenging but not too difficult to learn how to play.
The game has some interesting mechanics that make you coordinate Gunvolt's power with his gun. These mechanics are what make Azure Striker Gunvolt stand out in its genre. Overall, if you like Anime and Mega Man, give Azure Striker Gunvolt a try.
BlazBlue Central Fiction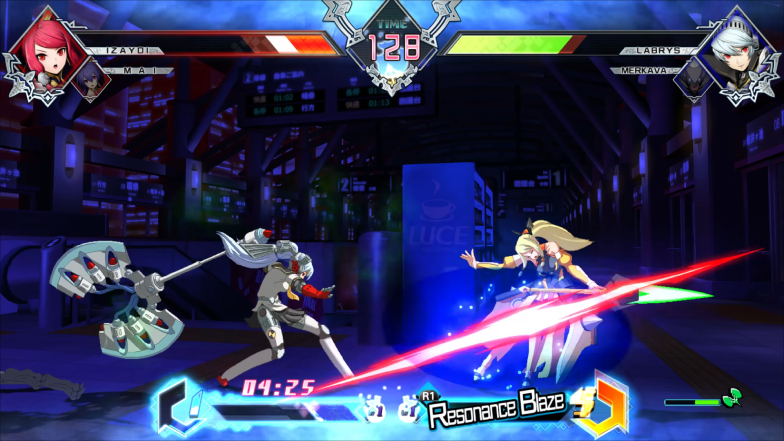 The final entry in Arc System Works' series of 2D fighters has arrived on the PS4 with a new and improved version. Blazblue is still one of the most complete and complex fighting games for PlayStation. It is full of characters, content, and modes to sink your teeth into.
There is a downside, though. This isn't exactly beginner-friendly. However, if you already know how to play 2D fighters, get ready for a crazy ride as you dodge bullets and land big combos.
Though I am still learning all aspects of the game, it has always been a joy to play. This title shouldn't intimidate you if you're interested in fighting games. This game is indeed complex, there is no point in denying it, but it is certainly one of the better fighting games currently on Steam.
The game's music alone gives me more reason to enjoy the game. It also has a beginner-friendly mode for easier combos. Even if you've never played a fighting game in your life, Blazblue Central Fiction is worth looking into.
Gunvolt Chronicles: Luminous Avenger iX
Luminescent Avenger iX 2 takes the series' classic 2D action gameplay to the next level. Copen's new abilities and weaponry make playing this character more thrilling than ever. Although you do feel all of Copen's power in this game, there are many challenging stages to tackle.
Every time Copen defeats a boss, he gains a new EX weapon. He can use acquired weapons to strike at enemies' weak points in a true Mega Man style. This can help you defeat certain bosses more easily, making stage order a vital strategy to defeat bosses and finish the game.
Copen's technology, which allows him nearly fly through the air, has also been improved, and it feels better than before. Super-stylish stunts reward those who master the high-speed capabilities of this character, and they also make you feel like a badass.
On top of all that, it also has an excellent soundtrack that's reminiscent of the Megaman X series. If you're an indie game fan seeking out games with innovative design, I highly recommend Gunvolt Chronicles: Luminous Avenger iX.
Sonic Mania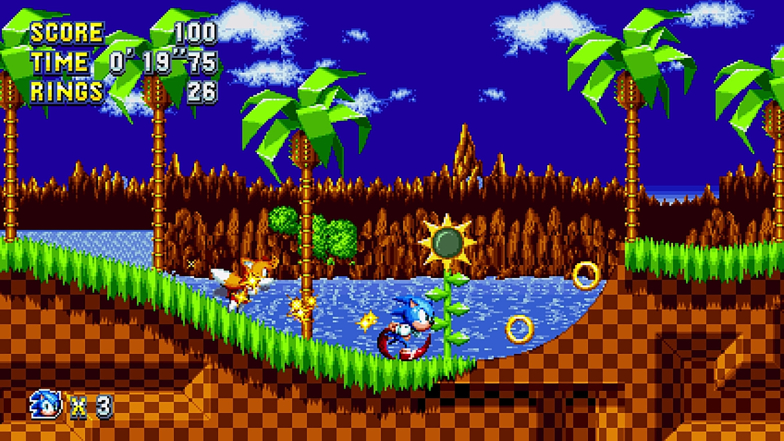 After a long time of trying to develop a good Sonic product, Sega eventually got things right with Sonic Mania. This game has some of the best level designs seen in this franchise, a collection of fan-favorite characters, and smartly updated controls.
Sonic Mania is that rare reboot that feels like a love letter to long-time fans without alienating new ones. Everything feels exactly how it should be, from the gameplay to the pixel art.
The soundtrack is pretty good too, and it seems to stick in your head for days on end. Nostalgia usually plays a significant role in many Sonic games. Still, this one has new things to feel modern while not forgetting its retro roots.
Sonic Mania is a blast. It takes you back to when 2D gaming was the norm and delivers a great product that can be enjoyed for hours. Play as Sonic, experience different levels, and save the world from Dr. Eggman's evil plans in a series of fun, high-speed platforming stages. What is not to like?
Shovel Knight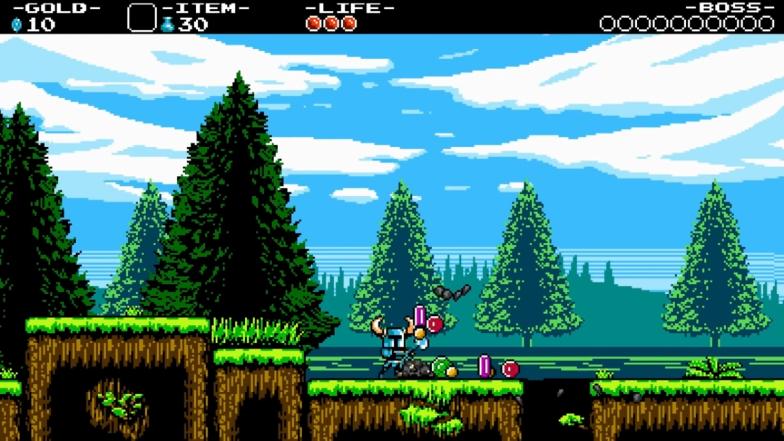 If you're a gamer who grew up on 8-bit games, Shovel Knight is a must-have title for your PlayStation 5. In addition to being available as its own stand-alone game, Shovel Knight: Treasure Trove contains all of its downloadable content and additional characters as well.
As an homage to some classic titles, many of the playable characters in this title have a special move or ability that mirrors those found in their video game counterparts. You can see the developers' love for retro games in how you access stages and interact with the towns.
Once you finish Shovel Knight's campaign, I recommend that you try out the other characters. They make the game feel very different even when you play the same levels.
Shovel Knight: Treasure Trove is a must-have. It is not an actual retro game, but it does feel like some of the best retro games ever made. This may be one of my favorite pixel art games on the system.
Enter the Gungeon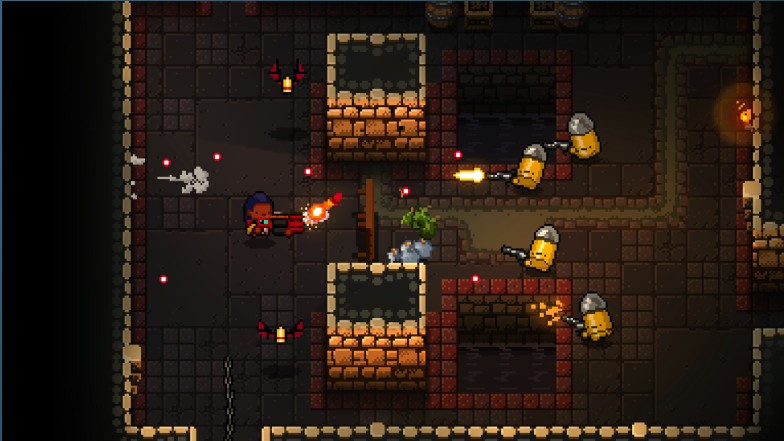 Enter The Gungeon pits you against a series of challenging rooms crawling with enemies. At your disposal is a set of weapons, including pistols, shotguns, and rifles. Your goal is to fight your way through all levels of The Gungeon and get the gun that can kill the past.
Considering how tough these battles are and how few healing items there are around Enter The Gungeon's randomly generated floors, there's no margin for error and plenty of ways to die. Although it looks like a pixel art top-down shooter, this game really is a mix of the roguelike and bullet-hell genres.
If you like to dodge hundreds of shots, make sure to try out this game. Enter The Gungeon can be frustrating, but it's because the game is certainly challenging. However, I don't think I have ever played an easy bullet hell game.
With beautiful, pixelated graphics and engaging gameplay that has the potential to hook you for hours, Enter The Gungeon is well worth your time. It offers lots of variety. There are lots of weapons, from fish shotguns to cupid's bow and arrow. It also has a good variety of enemies which are entertaining to defeat.
Forager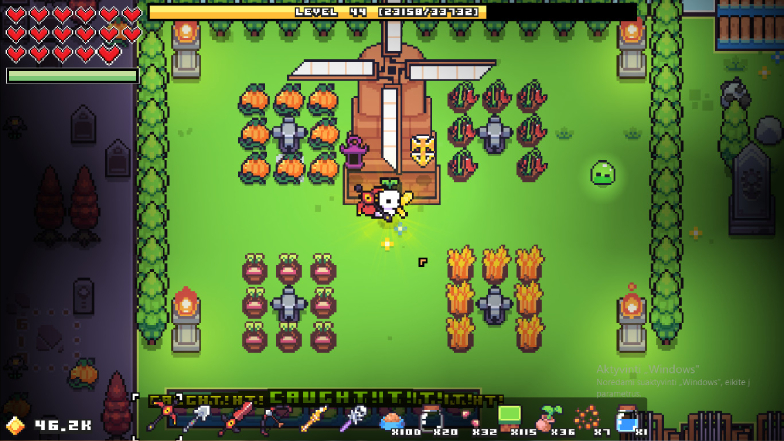 Forager is a 2D open-world game inspired by your favorite exploration, farming, and crafting games. In this game, you will be harvesting, collecting, and managing the resources you find.
Additionally, you'll need to craft a variety of objects and construct and expand your base from the ground up, buy property, and venture forth into the wilderness.
Become more experienced and learn new techniques and skills. Answer riddles, find secrets, and explore dungeons. No matter what you want to do, go and conquer it.
There is a lot to be done in this game, and you can do it your own way. Just set your goals and go after them. You can do a lot if you start small, build on your skills, gain experience, build a solid network, and always maintain your vision for the future.
Celeste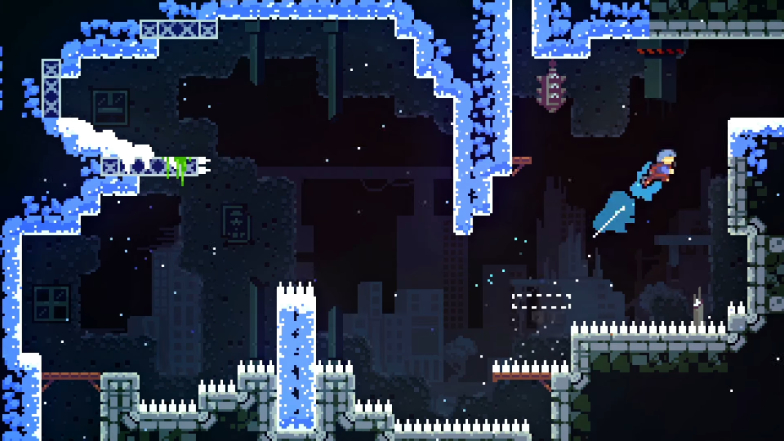 After several years of development, an indie game developer released a platformer named Celeste, and it was a hit.
The game begins simply enough: with a character called Madeline climbing a mountain. As players continue, they'll face more and more challenging levels and often learn lessons along the way as they play. But that's not what makes Celeste such a great pixel game. It all comes down to how well it plays and looks.
Challenging but fair, Celeste is a great example of how games with pixel graphics can be fun and engaging. It's a platformer in which you navigate increasingly tricky levels and must avoid an array of obstacles in your path. While it may appear that the game is cute and easy at first, it turns out to have many more surprises than you would initially expect.
This game doesn't really try to emulate older games. It is a pixel art game, but it is also a modern game. That being said, the choice of using pixel art feels stylistic and makes the game even more appealing to me.
Undertale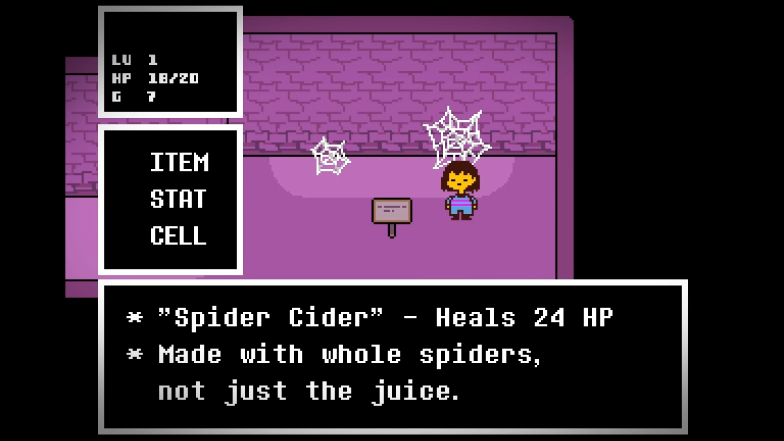 In Undertale, you take the role of a human child who falls down a hole and wakes up in an alternate universe where monsters are the main citizens. Confined to their world, you'll need to converse with them in order to find out how to escape and go back home.
You don't have to defeat every monster to see every scene in Undertale. Instead, you can choose how you want to deal with them. Do you want to avoid an enemy altogether? Perhaps fight it until you realize that fighting isn't a good way to solve your problems.
Maybe you'll even form a friendship with one of them and help each other out along the way. There's a lot of room for interpretation in how things play out in Undertale, which is part of what makes it so interesting.
It's true that Undertale has its dark moments, and sometimes these are presented through heavy plotlines. However, don't let this prevent you from seeing that it is also a game with plenty of comedic and heartwarming moments.
Stardew Valley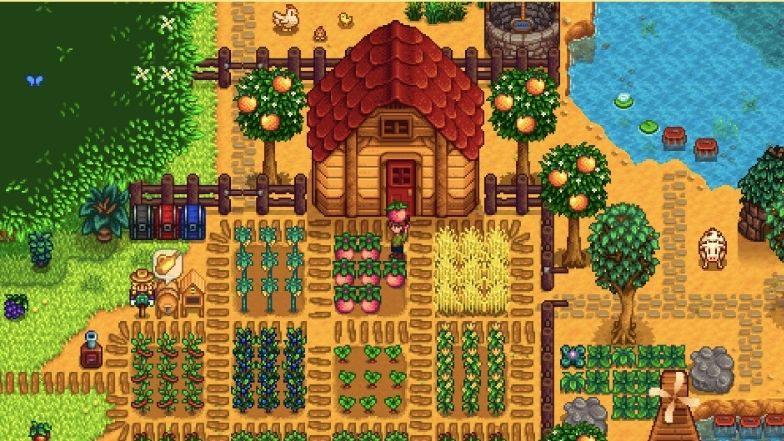 Currently, it seems that Stardew Valley is everyone's favorite farm simulator. Although this game is known as a spiritual successor to Harvest Moon, it has enough going on to be its own thing.
Stardew Valley is considered an endless RPG. This game puts you in control of a farm that you inherit from your grandfather. You have to care for it, so it will grow successfully.
Players also have to manage time between tasks effectively to make the most of their crops and animals. There are even dungeon-crawling sections where you have to fight monsters and collect items.
The game is a throwback to the 16-bits era, but with a modern touch that makes it feel fresh. If you love Harvest Moon, I highly recommend giving Stardew Valley a try. Unlike classic SNES games, Stardew Valley offers greater variety and features, and everything is straightforward and entertaining.
Rogue Legacy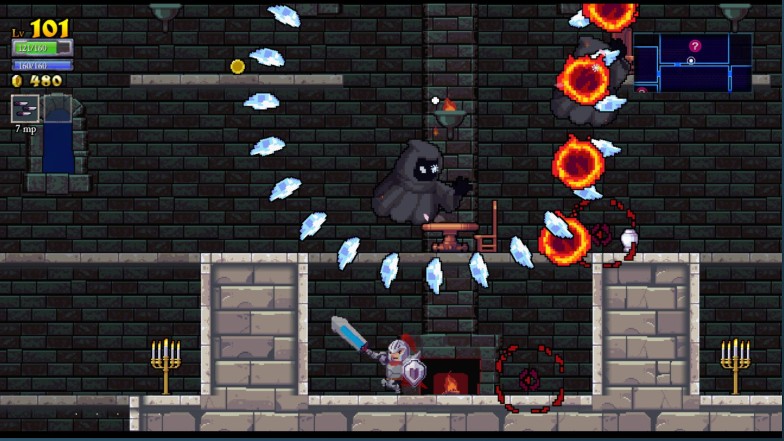 Rogue Legacy is a weird game but in a good way. There is an innate sense of humor in how this game is designed. You get to adventure in a castle in order to find the root of evil that threatens the world. However, you're not expected to survive. In fact, it will take many generations of heroes to banish evil forever.
Rogue Legacy feels like an homage to Castlevania. However, it is also a Metroidvania rogue-lite game. Every time your character perishes, you must play as one of their descendants. However, you can't control how genetics will impact your next playthrough.
The next available characters might have bad eyesight, be color blind, or something else. They might also be strong or fast. You never know. This makes the game feel fresh while you grind for gold to unlock more classes and skills that will help you eventually end the game.
The Messenger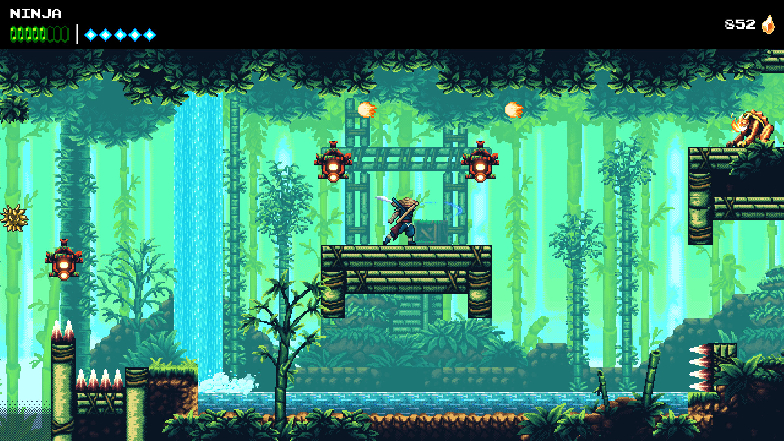 It's one of those games that starts as an homage to Ninja Gaiden, but then it becomes something else. That something else is pretty cool since the game becomes a Metroidvania that focuses on mobility and precision.
The Messenger also lets you travel to the future for a while. This mechanic causes the game to switch to a 16-bit graphical style resembling the SNES era. It's a gimmick, but it is a welcome one. It doesn't make the game mechanically better. Still, it is pretty cool to see that they decided to use SNES graphics to represent time advancement.
Unfortunately, The Messenger doesn't manage to keep the same excitement throughout the entire adventure. However, it does add new techniques and items that keep the game somewhat interesting until the end. As far as pixel art games go on the PS5, The Messenger is definitely a good one. 
Axiom Verge
While several Metroidvania games are available for PlayStation 5, there are only a few pixel art games for this console that are as delightful as Axiom Verge. Arguably one of the best Metroidvanias of its time, Axiom Verge is a homage to Metroid and other games like it. 
You'll run, jump, shoot, and explore your way through many strange environments. But unlike many Metroid-inspired games, you play as an ordinary guy who slowly becomes a sci-fi Rambo.
This is not one of the most remarkable games I've played. For instance, I didn't really find the rooms or the world of this game to be memorable. However, the Metroid-like feel and the horror atmosphere are enough to make it stand out.
Axiom Verge has great controls, a haunting soundtrack, and plenty of secrets. If you love platformers that feel good to control or have fond memories of 8-bit games from days gone by, check out Axiom Verge.
If you fancy the dated visual design of pixel games despite how advanced technology is in gaming nowadays, then I imagine that you'd also thoroughly enjoy some of the best 2D games on the platform as well. In fact, some of the suggestions in this guide make it to that one too, so be sure to check it out!