The rush of adrenaline that comes with drifting on a racetrack with the car engines heating up and the smell of burning asphalt is something that surely gives professional racers an incredible rush.
For non-professional fans of racing, the closest that they can get to a similar feeling is by watching the professionals, or picking up a controller and firing up a game that offers a virtual version of the experience of drifting.
There are a couple of modern games that focus mainly on drifting or include drifting as part of the experience.
Purely drift games are few in number on the PlayStation platform, but it's not hard to find a handful of general racing titles that drifting enthusiasts can enjoy regardless.
On that note, I've gone ahead to review eight of the best drifting games on PS5 to make your choice easier. Let's get to it!
Crash Team Racing Nitro-Fueled
Crash Team Racing: Nitro-Fueled is a kart racing game published by Activision. It can be played on the PS5 thanks to the next-gen console's backward compatibility.
The game features online several local races and an adventure mode with various unlockable characters, areas, and bosses.
The remastered version also introduces additional characters, cinematic cutscenes, customizable karts, and a new challenge mode known as Ring Rally.
You can play the game alone while going through the battle modes and Prix circuits. It also features a multiplayer mode, where up to four players can slug it out locally. You can also choose to play with up to eight others online.
Although this kart racer is well-known to be difficult, there are ways to make things easier while playing — you can learn how to get speed boosts using drifts or power slides.
The process of drifting in CTR: Nitro-Fueled is a little different from other kart racers such as Mario Kart.
Players need to pull the left analog stick until a meter on the screen fills up and shows flames. Then, they'll tap the bumper. You can build a boost by doing it up to three times, and mastering this drifting process is essential for anyone hoping to enjoy this great drifting game.
Gran Turismo 7
Gran Turismo is another excellent addition to the race car drifting world, and it easily competes with other drifting titles with leading edges.
Barely three months after launching, updates, downloadable content, and patches were released to improve on this masterpiece from Polyphony Digitals.
Gran Turismo 7 has a new add-on for its favorites — drifting, which involves tires pounding and engines bouncing off their rev-limiters. Each car requires more of both machine and man to get the back end out, regardless of the smoked clouds.
The game retains the competitive GT Sport mode and features a more in-depth single-player campaign.
Players can select arcade mode if they want as it immensely improves their involvement during gameplay and helps them to fully explore the open world. You can tweak the tires, gear ratios, LSD settings, and suspension if you drool over the quickest lap times.
Designed exclusively for the PS5 by Sony, you already know the visuals will be stunning, especially with ray-traced 4K resolution.
The weather effects in Gran Turismo 7 are expectedly better than that of previous GT games, and HDR displays make the most of a full-color range.
It's undoubtedly one of the most visually stunning, realistic PS5 racing sims available.
Dirt 5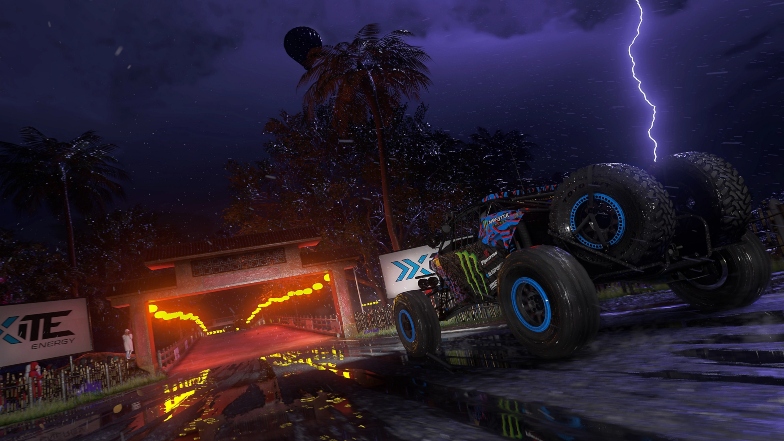 Dirt is among the top racing franchises. It focuses almost exclusively on rally style and off-road racing with over 65 dirt racing and legendary rally cars ready to be driven over 75 courses.
Dirt 5 features 10 locations with ice, mud, snow, and sand and changing weather as the lap changes.
While several other title races are point-to-point or short-circuit races, Dirt 5 combines it with Pathfinder Hill climbs, gymkhana-style performances, and The Playground (which contains a repository of stunt tracks along with track builder tools that enable you to share your custom course with the community).
The gameplay involves a story-driven campaign with renowned voice actors Nolan North and Troy Baker as the narrators.
The game requires players to prove their worth and earn sponsorships in an atmospheric and worldwide off-road racing championship.
Players have a wide range of cars to choose from and can tune the vehicles, though the aesthetics aren't customizable. They can complete races to earn in-game currency, allowing them to purchase cars and spare parts.
If you're tired of road tracks and wish to enjoy muddy drifting in off-road racing, consider playing Dirt 5.
CarX Drift Racing Online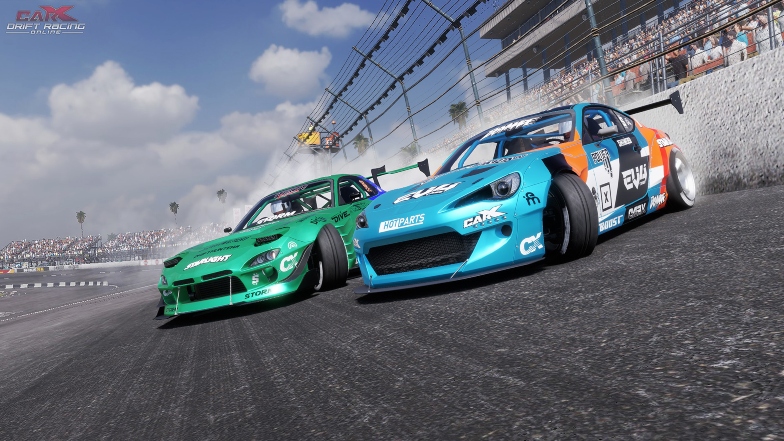 CarX Drift Racing Online offers an immersive drifting game experience. Aside from being one of the best drifting games on PS5, CarX Drift Racing Online has realistic systems and decent customization that contribute to making it an overall fun racing game.
The game was originally published in 2017 by CarX Technologies.
Despite the inclusion of "online" in its title, multiplayer is optional. Players can enjoy it offline without the PS Plus subscription. The multiplayer mode allows up to 16 players in a match.
The game allows players to tune their cars in order to get the highest possible edge while competing with other gamers online.
CarX Drift Racing Online features a tough handling controller and highlights the tire burns, smoke clouds, handbrakes, and curves. All this can be done using an extra steering wheel controller. In order to succeed in this game, your car must be pumped maximally. You'll have lots of resources available to create a unique car for yourself.
It drives and feels like real life as the game camera offers magnified angles that will impress anyone.
The perfect combination of jaw-dropping camera angles and pure drifting simulation makes CarX Drift Racing Online a favorite among most drifting game lovers.
Need for Speed (Heat, Unbound)
Like previous NFS games, Heat comes with relentless police officers and intense street racing. The game features lots of customizable cars with different options ranging from engine tuning to paint jobs.
The game has a diverse geography, including open fields, dense urban areas, large highways, and mountains. Here, you'll find events, challenges, races, and several other activities.
Need for Speed: Heat offers one of the smoothest drifting experiences available. It features over 30 drift zones where players will try to hit the highest score on different surfaces.
More recently, Need for Speed: Unbound upgraded that number to 35, and it is generally the better option if you're playing on the PS5 due to the newer game engine and upgraded graphics. The game was developed by Criterion Games and published by Electronic Arts in 2022.
When going after full completion of these drift challenges, keep in mind that the difficulty levels vary per area. Some challenges are simple, while others require you to master drifting and perhaps even change your car's setup.
It would be helpful to practice a lot before trying to complete the zones, and also learn as much as you can about making the right types of upgrades to make your car as drift-ready as possible.
You will also have to use different setups inside different cars to complete all the drift challenges due to the variance in technique required, so you definitely need a few cars.
These Need for Speed games are perfect for lovers of arcade drifting.
WreckFest
WreckFest is a car racing game that combines street racing with the Destruction Derby.
Published on the PS5 by THQ Nordic, the game features locational body damage, which refers to a system that can affect the dynamics of your vehicle in realistic ways.
In some ways, the experience is similar to Gran Turismo's hefty drifting simulation and realistic mechanics, but it also adds manual or automatic transmission, ABS, and various AI challenges.
The main modes are demolition derby and banger racing. The goal in derby matches is to survive until the end. However, vehicle combat is essential either way — dodging, blocking, and ramming are key tactics.
You can either choose to play as a bruiser or rely on nimbleness and skill with amazingly great driving skills to emerge the last man standing.
Car-eating harvesters and motorized couches constantly remind you that this is an entirely different ball game. There's an online mode for players who feel like testing their mettle with other gamers. However, the more introverted can access a wide range of single-player events.
Each match is epic, extremely difficult, and violent in either mode. This is mostly due to the real-life physics simulation that controls several aspects of the vehicles and the tracks.
If you like the sound of fast-paced, destructive arcade racing, then Wreckfest is one of the best drifting games on PS5 for you.
Burnout Paradise Remastered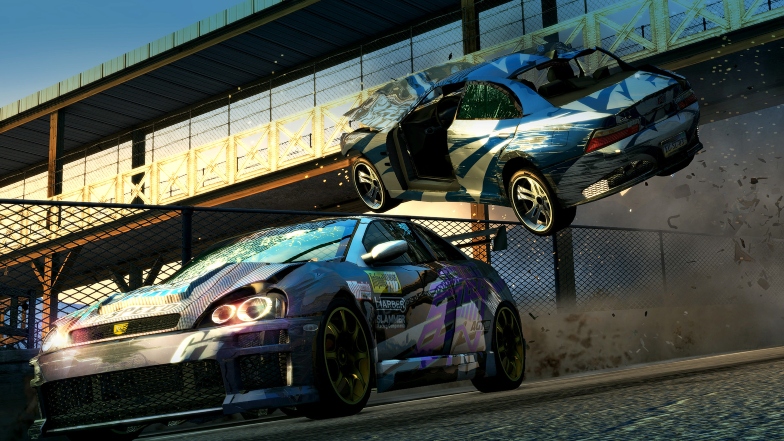 This open-world arcade racing game was originally launched in 2008, and the remastered version packs up to 60 frames per second, 4K resolution, and every content available for the game.
Equipped with a powerful under-the-hood upgrade, Burnout Paradise Remastered offers a pure driving experience that's on par with several other titles in the same category.
Burnout Paradise Remastered features hectic races on wild roads, off-track areas, and tight avenues. It's a mix of different racing styles and plenty of destruction — every game mode includes crashes and different kinds of derbies.
The gameplay occurs in "Paradise City." Players can browse the area to choose from the different events, challenges, game modes, and races. It also includes heavy drifting mechanics and day and night timing.
Burnout Paradise Remastered doesn't feature a campaign, so players can play the game at their own pace.
However, completing events and races helps players increase in ranks and unlock new cars. The game allows up to eight online players to drive across the city.
The cars are pretty fast, and you can drift by tapping your brake — you'll find sweeping curves waiting to receive those drifts. Players can boost, drift, and dodge traffic while causing other cars to crash.
WRC10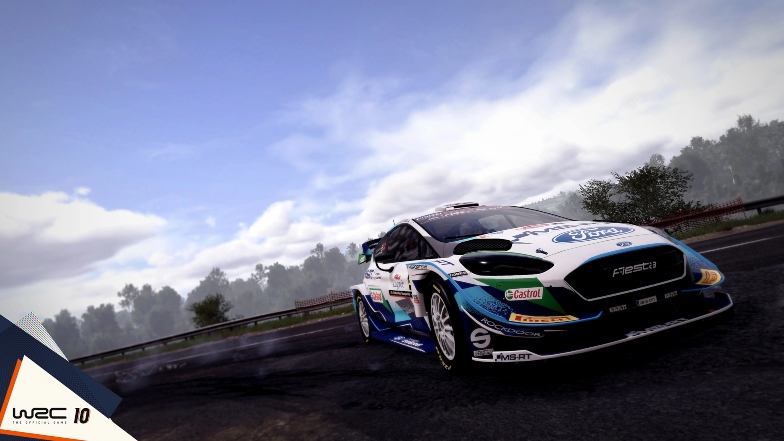 This racing game focuses on rally racing. The game allows players to enjoy realistic driving mechanics, drawing inspiration from real-life.
It features over 100 stages, six historical rallies, 52 official teams, four global locations, and 20 legendary car brands.
Realistic mechanics depend on the physics engine and considers turbo, friction physics, surface, braking, and aerodynamics.
With the updated physics engine and improvements to the suspension and aerodynamic simulation, the cars feel more similar to the real ones.
The Career Mode (the main gameplay) takes players on an extensive championship across all the various locations.
The campaign includes an editor for players to customize their vehicle aesthetics and driving time. The editor also allows players to create their own competitions.
WRC10 also features a History Mode — it takes players across all its historic racing events. It requires them to adapt their skills to manage the vehicles and conditions of each period. The other modes include weekly, events, clubs, challenges, etc.
You need to master the art of balancing between drifting and stopping your vehicle before accelerating — if you want to shave off enough time to start competing, that is.
There's so much action to get immersed in, and WRC10 fully deserves its place in any objective list of the best drifting games on PS5.
Inertial Drift: Twilight Rivals Edition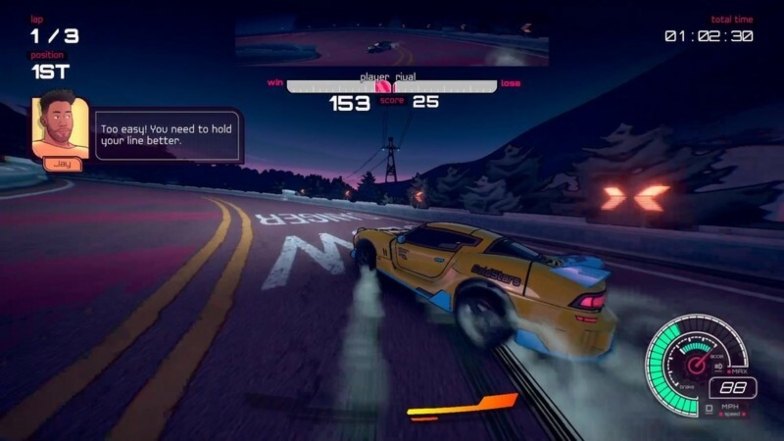 Inertial Drift is an arcade racing game that was first released in 2020. Characteristic of arcade gaming, this racing title was straight-to-the-point streaking and speeding across colorful roads and around unrealistic bends.
The game was ported to the PS5 in 2022 and re-christened Inertial Drift: Twilight Rivals. Although it includes new content and a new story mode, the gameplay itself is pretty much the same as the original, which is a good thing.
Intertial features a twin-stick driving system that requires some experience to master, but despite the fast-paced gameplay, it can get a little monotonous after a while.
Regardless, this game has some of the best drifting you'll see on PlayStation, great car designs, colorful neon lights all over the place, and a nice soundtrack to boot.
If you're looking for a casual drifting game, Inertia is one of the very best options on PS5.
If you enjoy racing games as a whole, then I've got more recommendations for you. These off-road games offer some of the best dirt racing you'll find on the PlayStation.