"Underrated" is such an overused word. It's almost the same way the word "immersive" has been destroyed in the gaming industry, with reviewers taking the liberty to insert it into situations where the context of its meaning is vague at best.
To be fair, "underrated" has more than one possible meaning when used to describe a video game.
From what I've seen, there are two situations that warrant the use of the word.
Firstly, a game is said to be underrated if it is not as popular as its quality deserves. It can be regarded highly by the smaller group of people that do know and play it, but if you think it's not well-known enough, you may say it is underrated.
Secondly, a game can also be deemed underrated if it gets a lot of undeserved hate from a large portion of people that have played it.
Sometimes, critics bash a newly-released title, and other times, gamers bash a game that probably didn't live up to the pre-release hype.
Most of these games belong to the latter group – not enough talk about them. However, there are one or two that got undeserved backlash from the media and gamers alike. These are thirteen of the best underrated games on PS5. Enjoy!
Days Gone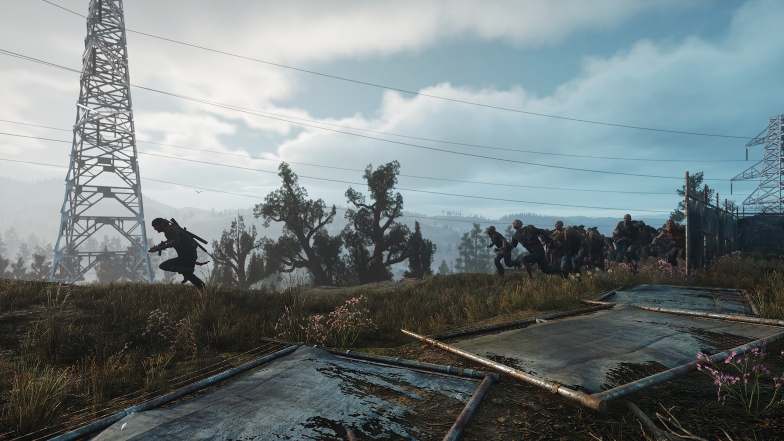 To be honest, I was undecided until the last minute about including Days Gone in this list of the most underrated games on PS5.
When this game was released in 2019, it got a bit of a beating from critics. In some ways, it seemed deserved because there were annoying bugs that affected the experience and made the game feel like an unfinished product.
However, it was mostly undeserved because many of the issues pointed out were not actually down to the premise or mechanics of the game itself. All the developers needed was a chance to fix the bugs, and they did…mostly.
Since then, a reasonable number of people have given the game a go and truly experienced it for what it was originally intended to be.
It's just pure, adrenaline-pumping zombie action, and Bend Studio can be proud regardless of what the critics say.
Now, there is a large section of gamers who believe that Days Gone is one of the most underrated games on the PlayStation.
This is what made me undecided about putting it on the list. If so many people agree, then is it still…underrated?
Death's Door
Indie Games generally tend to fly under the radar. In fact, I could probably make a whole different review of the most underrated indie games and it would be a longer list than this.
Acid Nerve's Death's Door is one of the more popular indie titles, but it is still quite underrated considering just how good the game is.
This is an action-adventure published by Devolver Digital in 2021, and it is underrated not because of the perception that people have of it (it is highly rated by those who have played), but because there are not enough people that have a perception of it from experience.
This is easily one of the best action-adventure games on PlayStation. Everything from the gameplay mechanics, art direction, sound, and premise is bang on.
Your character is a crow who harvests souls in his job as a reaper for an organization called the Reaping Commission Headquarters.
What starts out as a simple mission to recover a soul ends up leading to an adventure to uncover a conspiracy and find the key to death's door.
If you like The Legend of Zelda, and Dark Souls or similar games, then you'll be happy to know that there are elements of both here. Definitely worth a look!
The Pathless
Here's another indie title that has not gotten nearly enough love for the quality that it offers.
The Pathless was published by Annapurna Interactive in late 2020, around the time that the PS5 was released.
Perhaps the biggest praise that I can give to the game is that it is reminiscent of Shadow of the Colossus, one of the best games in PlayStation history.
The exploration is even extra fun. The traversal system is fast-paced and really smooth, but you can also enjoy quieter moments where you're just chilling and taking in the lush, open-world environment.
If you've played Shadow of the Colossus, then you know that the game was all about the boss fights – the Colossi.
The bosses in The Pathless are also a lot of fun to do battle with, and there is a lot of satisfaction from bringing each one down when you eventually do so.
If you like the sound of an open-world adventure game with fantastic boss battles, a unique traversal system, and puzzle-solving moments, then The Pathless should be in your collection.
Kena: Bridge of Spirits
The reception for Kena: Bridge of Spirits was a bit of a mixed bag when the game was released. While gamers that delved straight into found a lot to like, critics seemed to be looking for something to complain about.
One thing that everyone (or at least, nearly everyone) agreed on was the fact that this game looks beautiful. The visuals are sharp and detailed, and the design of the environment is vibrant, lively, and interactive.
However, when it came to the gameplay, there were a series of undeserved complaints.
Critics complained that the game felt older than it was, citing an outdated style, while some gamers also complained about the unforgiving combat.
To be fair, based on the premise alone, there is nothing to suggest that Kena was intended to be difficult. If you want a game with unforgiving combat, you're more likely to look in the direction of soulslikes such as Elden Ring.
While the complaints are not completely invalid, they undermine the things that Kena: Bridge of Spirits really excels at. The character design, the art direction of the world, and the story are all fantastic.
When you also consider the fact that this was the developer's first game, then you can see why this is easily one of the most underrated games on PS5.
Lost Judgment
Lost Judgment is the perfect example of "suffering from success". It is one of those games that have been judged – perhaps unfairly – based on the strength of its predecessor. In this case, 2018's Judgment.
While many agree that this is an overall great game, there is often a "but" attached to that praise that I think is undeserved.
That "but" in this case is often tied to the story. The overwhelming opinion from critics and gamers is that Lost Judgment's story does not shine the way that Judgment's did when it was released in 2018.
It was more to do with the pacing and style rather than the plot itself, and other aspects such as the parkour in QuickTime events and the stealth gameplay overall got some backlash too.
It's a similar situation to what we've seen happen with The Last of Us vs The Last of Us 2, although I'm more inclined to agree with the voice of the people in that particular case.
First of all, the fact that this game is a sequel does not automatically mean that every bit should be compared to the previous iteration.
Lost Judgment functions perfectly as a standalone game, but it even improves on Judgment in some ways and that is just not talked about enough.
Secondly, I don't think the marketing efforts from the advertising team did the game justice. The trailers and announcement videos did not do well enough to communicate the serious business that the actual game is.
There is the feeling that these Yakuza spinoffs are treated as just that when, in reality, they offer an entirely unique-enough experience on their own. Lost Judgment is a victim of that situation, but this time, the onus is on the publishers to do better.
Deep Rock Galactic
What's more hilarious yet badass at the same time? Space dwarves with guns.
Deep Rock Galactic is a co-op fps game developed by Ghost Ship Games and published by Coffee Stain Publishing in 2020, but it only arrived on PlayStation consoles two years later.
The game features a co-op system where up to four players can work together to explore procedurally generated caves, mine materials, search for lost equipment, and kill creeping and crawling bugs living in the caves.
Each player takes on the role of one of the dwarves. You get the option to choose from one of four playable classes – Engineer, Gunner, Driller, and Scout.
Each class has its own ranking system, and the more you progress the higher your rank climbs.
Each class also has different primary and secondary weapon options, and you can also upgrade these as you progress.
The argument against Deep Rock Galactic is that some players found it very repetitive. So, despite the fact that the game has a decent amount of publicity, it is not appreciated enough for its good qualities.
Imagine a Minecraft game with shooter elements, and you have a pretty good idea of what we're looking at here. It is very well done too, and the procedurally generated levels help to switch things up a bit.
Sure, it's not the most diverse game out there in terms of content variation as you progress, but if a fun time is all you want, then that's exactly what you'll get with Deep Rock Galactic.
Tormented Souls
If you're a fan of survival horror, and you've never heard of Tormented Souls, then people like you are the reason why it's on this list.
I say that because, even in survival horror gaming circles, there is not enough being said about the game.
Considering the fact that it borrows heavily from classics such as Resident Evil and Silent Hill and does so excellently, Tormented Souls is an extremely underrated game.
As popular as Resident Evil games are, there have been complaints from some quarters about how the older iterations were more enjoyable than the newer ones.
If you belong to the group of people with that school of thought, then you'll have an extra reason to like Tormented Souls.
The premise is like the older Resident Evil games remade to fit 2021 gameplay standards. That was the year that PQube published the game.
The puzzle-solving bits are also arguably better than anything Resident Evil games came up with back then, and the sound selection and camera angles also combine well to make for a sufficiently eerie atmosphere in-game.
If you're looking for the best underrated game on PS5 with survival horror elements, then Tormented Souls is a good place to start.
Mad Max
Mad Max is in a similar situation with Days Gone – or even worse. For years after the game was published, it suffered from the effect of unfair critic reviews.
Now, there is a lot of talk about how it is one of the most underrated games of all time.
The game was published by Warner Bros. Interactive Entertainment all the way back in 2015, so it is a testament to how good it is that it still makes the list of the best underrated games on PS5.
The game looks amazing on the new-gen console. Instead of appearing outdated due to its age, it feels instead like a new life has been breathed into it and this was how it was meant to be played from the start.
The biggest argument from the critics was that the game was repetitive and combat was not hard enough.
From a gamer's perspective, and one who actually saw the Mad Max movie too, I strongly believe that the game is exactly what people like me would've expected it to be when it was announced.
Combat is not the most difficult, but it is still very satisfying. It's similar to the Batman games but more aesthetically pleasing.
The vehicular combat sequences are especially excellent, especially in the gorgeous, vast, open-world wasteland that the game is set in.
Remnant: From the Ashes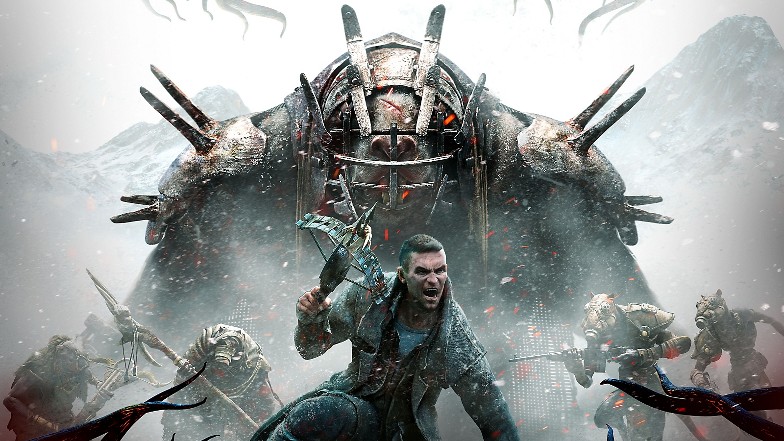 Remnant: From the Ashes is another one of those games that did get good reviews, but is not talked about nearly enough considering how good it is.
It is a third-person shooter with an excellent looting system.
The game was initially published by Perfect World Entertainment in 2019, but a PS5 version arrived in 2021 that enabled 4K/30FPS and 1080p/60FPS.
Imagine a soulslike with shooter elements where you can wield two gun weapons at the same time, and you have Remnant.
The melee combat is reminiscent of Souls games, but unlike most of those games, this one has a robust multiplayer system that allows players to team up and play through the story together.
There's a decent amount of content too. If you're only bothered with the main objectives, then it'll take an average of 13 hours to complete the game.
However, you'd need to invest about four times that number to achieve full completion.
If you're looking to dig into an underrated game with a multiplayer system and a lot to offer in terms of content, then here's a solid option.
Kingdom Come: Deliverance
Kingdom Come: Deliverance is an action role-playing game published by Warhorse Studios with some help from Deep Silver, Zoo Corporation, and a couple of other studios.
Even without an official PS5 upgrade, the game experiences enough of a boost in performance for it to be treated as a newer one.
Faster loading times, better textures and details, and smoother, more consistent 30fps are just some of the noticeable improvements.
The art direction and world-building in this game are serious stuff. It triggers immersion in the way that RPGs were intended to, even if you avoid the main story.
Now, apart from the fact that the game does not get talked about enough, it also got some tongue-lashing from critics for certain flaws.
However, most of these flaws are down to the fact that this is a potential triple-A game without a triple-A budget.
Bugs are annoying and can really ruin the experience of a game, and for one as loaded and complex as this one, it is much harder to find all of them before release without a big budget.
Many of these issues have been fixed as time passed, but the damage was already done. It's the curse of having reviews early on in the lifespan of a game.
However, if you're looking for a fresh experience with a historically accurate and realistic RPG, you can't go wrong with Kingdom Come: Deliverance.
Hellblade: Senua's Sacrifice
Speaking of triple-A games in a double-A skin, Hellblade: Senua's Sacrifice is another example of a game that should've – and would've – gained a lot more popularity if the publishers had a bigger budget to work with.
Don't get me wrong. When this game launched in 2018, it received great ratings from critics and gamers. However, much of that praise was down to the graphics and unique premise of the story.
The game delves deep into a topic that we rarely see addressed in gaming – psychosis.
The main character is struggling with that mental disorder, and many aspects of the gameplay directly show the effects that it has on her.
So, what exactly makes it underrated?
Firstly, while the premise is great and the graphics look good, there are other parts of Hellblade that really make it an overall fantastic game. Those parts are not given enough credit.
The puzzles strike a perfect balance between easy and hard, the controls are simple, the game interactions are intriguing, and the combat!
The combat in particular is something I've even seen many people complain about, arguing that it was too basic and repetitive.
On the contrary, it only appears so because the game does not force you to use the full extent of the combat system, so if you don't try things out for yourself, you probably wouldn't even know what options there are.
Also, considering the fact that this is a story-driven game, it provides just the right amount of variation and depth in combat and other active gameplay elements.
The focus for games like this should be immersion and thematic experience, and Hellblade more than delivers in those departments.
Vampyr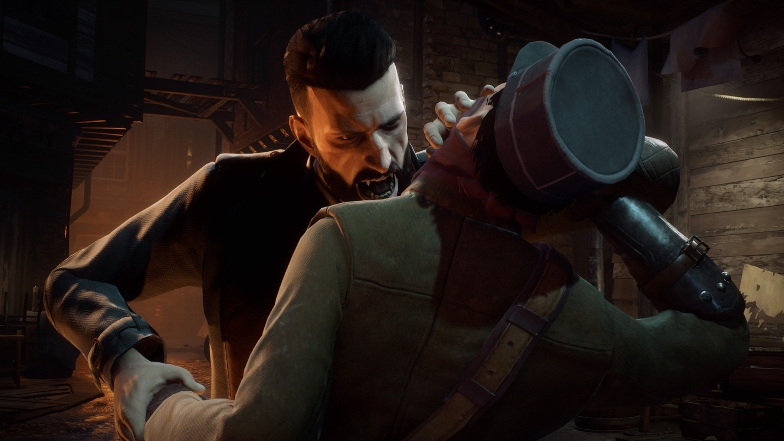 Vampyr is an action role-playing game developed by Dontnod Entertainment, the creators of the Life is Strange series.
The game was published in 2018 by Focus Entertainment, but it just makes this list because of a PS5 patch that improved performance on the new-gen console. The update boosts the framerate to 60fps and the resolution to 1440p.
It's not a big-budget game so, again, it didn't get the publicity it deserves. However, even the scores critics appended for the game were lower than it deserved when it was launched.
One thing that is easily admissible is the fact that NPCs in this game look dated. However, apart from that, it does all the important things right.
Combat is fast-paced and entertaining, but it also received quite a bit of undeserved backlash in reviews.
The story is heavily laced with dialogue choices, although they do not really affect how things play out.
The world-building is solid, with the atmosphere in World War 1 London where the game is set giving off the aura that it should.
One thing I would say is to go into this one with no particular expectations. Your character is a doctor turned vampire trying to adjust to the new experience of being bloodthirsty instead of saving people.
It's a simple plot, and if you treat it as such, you can have a good time with Vampyr.
Road 96
Road 96 is an adventure game originally published by DigixArt in 2021, but the PS5 version only arrived in 2022.
The studio is one of the most underappreciated in the industry; Road 96 is one of their best releases, and this is why it makes the list of the best underrated games on PS5.
If you like games that tell a story and invite you to participate actively in it, this will be right up your street. However, not nearly enough people know this or talk about the game at all.
To be clear, I'm not oblivious to the fact that there is time for the game to gather more momentum in discussions within gaming circles, but I believe that enough time has passed since it was first released in 2021.
Road 96 is set in a fictional nation under dictatorial rule. Teenagers are attempting to flee the country ahead of the elections, and you control the actions of a couple of these teenagers.
Your decisions, including dialogue choices or action choices, affect the journey of each character you're in control of.
They can influence the NPCs that your character meets along the way or the outcome of the elections being conducted back in the country.
If you like Telltale Games-style adventures, Road 96 would be a great addition to your catalog.