There's a different type of satisfaction that comes from playing shooters where you maim and kill enemies from range, probably from the comfort of a rooftop, a bush, or even in the open when they're too far away to do any real damage to you.
While close combat is also a lot of fun, sometimes, you want to test your accuracy from range and sniper games allow you to do that.
Considering the fact that this is a category within an already existing category, there is a limited number of options – mostly from specific franchises – of games that are focused on the sniper aspect of shooting alone.
That said, I have put together a shortlist of the best sniper games for PS5 from the available options, including selections that require a more tactical approach, and others that employ a gung-ho, all-action approach. I'll start off with one of the former.
Hell Let Loose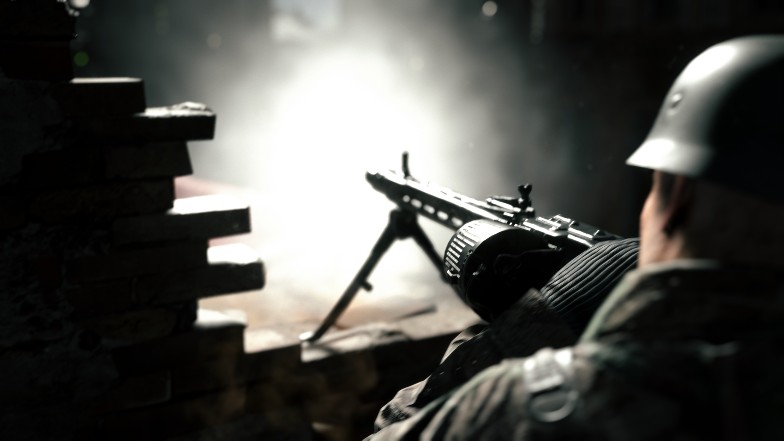 Hell Let Loose launched for the PlayStation 5 in early October 2021. The premise of the game is centered around events of the Second World War, and it's a pretty authentic depiction.
Hell Let Loose is a bit different from other games with a similar premise in the sense that you can only win with proper planning and teamwork, and hardly how quick your gunplay is or how fast you can move around.
Now, sniping is not the only way to attack enemies here, but it is an important role that any member of the team can decide to pick up.
If you're looking for a solid sniper game and you're opening up Hell Let Loose, then clearly, you're going to go with the sniping role.
As far as realism goes, the developers, Black Matter Pty Ltd. have put a lot of work into ensuring that it runs deep into the gameplay mechanics.
The maps are as historically accurate as you'll see on any other game, and when you're shooting a rifle or gun, there is significant recoil and no aim assist.
Just like in real life, one bullet is enough to take down an enemy, but it's enough to kill you too.
This is unlike arcade shooters such as Call of Duty where your health just keeps draining as you take a barrage of bullets before you finally drop. It probably makes the experience more fun for many, but it's not the most realistic depiction of a gun battle.
As a sniper in Hell Let Loose, your objective is to eliminate the enemy's infantry and take out important targets. There are thirteen other playable roles for teammates to take on, so there's more than enough to draft a proper tactical attack.
Before a team can have a sniper on the team in this game, there must be a spotter in place. Then, each team can only have two snipers active at the same time, and these snipers are the only ones that get a scope on their weapons.
On the PS5, new-gen specific features such as DualSense controller support are available, and it adds to the realism factor with unique haptic feedback per weapon when shooting, reloading, or executing a bunch of other movements.
Also, the game runs at 4K UHD with a framerate of 60fps, so it is extremely smooth on the PS5. The graphics are fantastic and the details in the visuals are top quality too.
Hell Let Loose already made its mark on me as one of the top military games, and it is also up there with the best sniper games for PS5.
Sniper Elite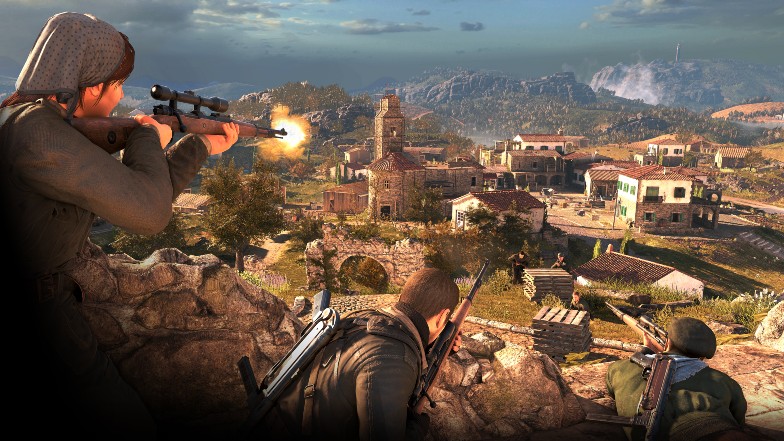 The Sniper Elite series has been running since 2005 and has been one of the best sniping games on PlayStation since then.
The first full launch of a new game in the series after the launch of the PS5 was Sniper Elite 5, and it is naturally up there with the best PS5 sniping games as well.
The gameplay across all the games is pretty similar, featuring heavy stealth and long-range attacks with deadly rifles and other weapons. There are several large levels that you can play through in the single-player campaign, and the kill cam is as brutal as ever.
You can even involve another player in co-op multiplayer within the campaign mode, add a third play to serve as an enemy sniper in Invasion mode, or a fourth player to participate in a free-for-all survival mode.
As far as dedicated sniping games go, you can't go wrong with this series.
Sniper Ghost Warrior Contracts 2
Sniper Ghost Warrior is probably the most direct competitor of the Sniper Elite series, although there is a popular opinion that the Ghost Warrior series has overtaken the ones that came first.
The main character here is an agent named Raven, and his job description is simple – blow brains out from miles away.
It's not a World War-based game like the previous two, and there's nothing like teamwork to make the dream work here like in Hell Let Loose.
Instead, you're pretty much on your own, bar a handler that's meant to guide you to and through your potential demise.
Instead of Nazis, your main targets will usually be politicians, traitorous soldiers, rogue nations, and other overall bad guys.
You have a nice selection of rifles, sidearms, and other weapons to choose from, so you can get really creative with how you take these people out. If you kill a target, you can also take their weapons and ammo.
The more you complete missions, the more you get rewarded. The money you earn can then be used to upgrade your gear, get new gun skins, or buy mods for your equipment.
As you progress in the game and things get more difficult and heated up, you're going to have to rely on your stealth skills a lot more often. These are also upgradeable, and come in really handy when you're surrounded by a bunch of enemies seeking you out.
If you get into a shooting battle, the haptic feedback on the DualSense controller of the PS5 really comes into play. The adaptive triggers and vibrations ensure that your controller projects the impact of every shot that you take or receive in a realistic manner.
Like many other PS5 games, you get a couple of options for graphic modes in Sniper Ghost Warrior Contracts 2.
The first is the Performance mode, in which the game runs at 2K resolution with 60fps, while the second is the Visual mode with 4K at 30fps.
Great graphical effects, lighting, and detail with smooth gameplay are all well and good, but when you factor in some of the best gun battles, with super-fast load times and DualSense controller support, it is easy to see why this is one of the best sniper games for PS5.
Hitman 3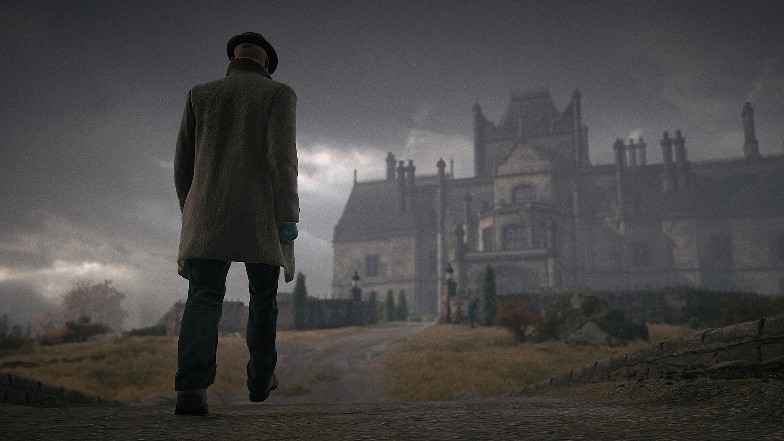 Hitman 3, as the name suggests, is the third iteration of the Hitman game series. This 2021 release from IO Interactive arrived three years after Hitman 2, and it includes a Sniper Assassin mode just like the previous one did.
If you know anything about the Hitman series, then you must know that the game is much broader than the Sniper mode, but for the purpose of this review, that mode is the focus.
Compared to the previous release, IO Interactive decided to drop Ghost Mode which was a competitive multiplayer experience.
The developer wanted Hitman 3 to be more focused on the single-player experience, and they even dropped the online section of the Sniper Assassin mode to make that happen.
The Sniper Assassin mode was first introduced in Hitman 2, and it presented the opportunity for players who wanted to enjoy a pure sniping experience to take out targets from range in various ways without triggering an alarm.
Although the servers for playing Sniper Assassin mode have been shut down in Hitman 3, you can still enjoy the experience locally in single-player mode.
On the PS5, Hitman 3 supports the DualSense controller, so you will feel a realistic sensation and weapon recoil for each shot fired. Each weapon also has its own distinct sound profile, which further enhances the realism factor.
The game also supports 4K visuals and HDR with a framerate of 60 fps. Not a bad package at all, and you can always enjoy the full experience of the game proper if you get tired of the Sniper Assassin mode.
Zombie Army 4: Dead War
Zombie Army 4: Dead War is a sequel to the Zombie Army Trilogy, which is a spin-off of the Sniper Elite series from publishers Rebellion Developments.
The game pretty much merges the elements of a regular third-person shooter with the gore of zombie-smashing fun. In fact, most of the questions you may have already been answered in the name itself.
If you're looking for a realistic sniper game, then look elsewhere. This is simply no-frills fun, blowing zombie brains away mindlessly across Nazi-occupied Europe.
The idea behind the game is that Hitler, after losing to the Allied forces, turns to the occult and brings back the dead in a last-ditch effort to regain the upper hand in the war.
Once the dead begin walking, you begin shooting, and you have a range of weapons that allow you to snipe the undead from distance, turning their favorite food into mush splattered all over the ground.
If the stealth and accuracy required to succeed in Sniper Elite are too much for you, and you just want an all-action experience, then this spin-off is a worthy option.
With the PS5 upgrade, Zombie Army 4: Dead War received next-gen updates in the form of 4K resolution at 60fps, a significant boost from the 1080p resolution at 30fps on the regular PS4.
Final Words
I'm pretty sure most people would say a resounding no to the idea of experiencing first-hand a real-life instance of a sniping mission.
Fortunately, technology saves the day (as it so often does) and you can do it from the comfort of your chair wherever your game is set up.
If your urge for sniper action isn't quenched, you can check out my favorite war games for more recommendations that include sniping as part of their gameplay.