The 11 Best Turn-Based Games on PS5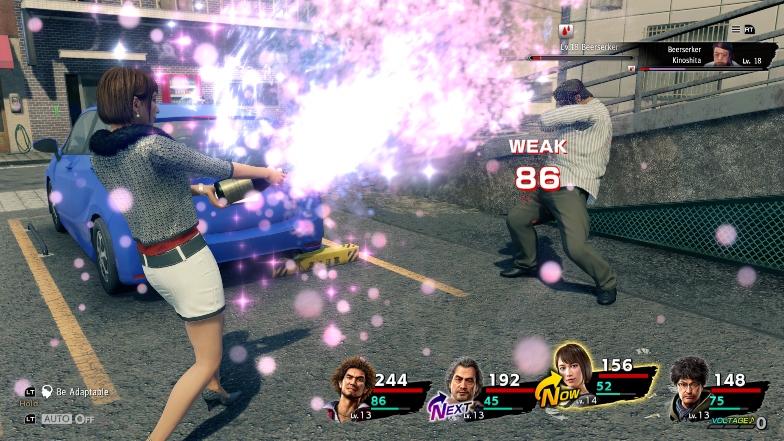 Image credit: Steam
A turn-based game is one in which players take turns in making moves during gameplay.
It's sort of the direct opposite of real-time strategy games – or RTS games as they are more commonly called. Games in that category allow players and AI to make moves simultaneously without disrupting each other.
Turn-based games offer quite a bit of fun, and I'd say they generally call for a higher sense of urgency, especially in cases where you have limited time in which you can execute moves while the game is in progress.
The genre has had a lot of joy with PC gamers, but a lot of people enjoy the console catalogs too, even though they're more limited.
PCs may have a significantly higher number of turn-based games, but the PlayStation Store is not completely short of options either. That said, these are 11 of the best turn-based games on PS5. Enjoy!
The Hand of Merlin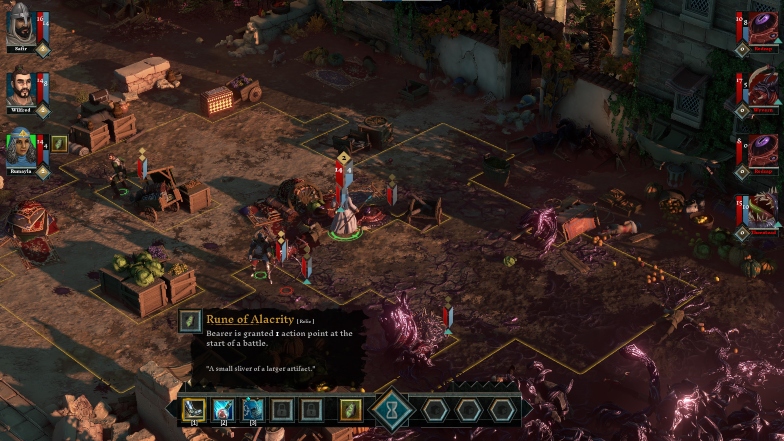 The Hand of Merlin was co-developed by Croteam and Room-C Games and published by Versus Evil in 2021. It is a turn-based game with RPG and roguelite elements.
After forming a four-member squad, you set off on a journey across dimensions passing through different worlds like Jerusalem, Al-Andalus, and Albion. Your goal is to save these worlds from destruction and find fragments of your soul.
Eerie enough for ya?
Each member of your team has unique skills and abilities that can be improved as you progress through the game. The game infuses the permadeath mechanic, and if all members of your team die, you'll have to restart the game.
As you explore the map and its rich medieval setting, you engage in turn-based combat against demonic foes and humans.
To win these battles, you'll need strong attacks. Luckily, the game provides you with weapons such as King Arthur's sword and powerful spells that can send a lightning storm upon your enemies.
The Hand of Merlin is a beautiful combo of cosmic horror and Arthurian legend. Its decision-based gameplay and rougelite structure make it a suitable fix for turn-based strategy fans.
Port Royale 4
Port Royale 4 is a turn-based strategy game developed by Gaming Minds Studios and published by Kalypso Media in 2020 for the PS4 and 2021 for the PS5.
It is a sequel to Port Royale 3: Pirates and Merchants and the fourth installment in the Port Royale series. Continuing on from the success of the previous installments, Port Royale 4 is one of the best pirate games for PS5.
Interestingly, Port Royale games were generally RTS before this fourth installment was launched. The change to turn-based battles was an unprecedented turnaround from the developers, albeit a successful one.
Port Royale 4 is a business simulation where players build and oversee an empire in the 17th century Caribbean, an era of swashbuckling pirates. Players also participate in a war for supremacy between France, Spain, England, and the Netherlands.
You assume the role of a young captain whose goal is to build a business empire encompassing several islands and establish dominance in these regions.
To accomplish this, he must navigate and develop complex trade networks as well as strike equally-benefitting deals in different ports around the Caribbean.
There are several activities to engage in, such as working as a privateer for colonial powers, conducting businesses with various cities, capturing towns and adding trade ports in them, balancing expenditure, creating safe routes on the sea for shipments, and making profitable investments.
Successful investments help you make money that you can use to build more ships or increase the production output in your zone. However, your success is bound to attract animosity, leading to pirate attacks on your ships.
The basis of Port Royale 4 is trading and diplomacy, so you'll definitely love it if you're business savvy. If that's not enough juice for you, the game's eye-pleasing 3D visuals and electrifying soundtrack also contribute to making it one of the best turn-based games on PS5.
Ruined King: A League of Legends Story
Developed by Airship Syndicate, Ruined King: A League of Legends Story is a unique and immersive single-player turn-based RPG. Riot Forge published it in 2021 as a spin-off to the 2009 battle arena game League of Legends.
As a player, you explore the bustling pirate city of Bilgewater, and the mysterious, cursed world of Shadow Isles, a place housing an evil force known as the Black Mist. Your goal is to guide a group of six on a journey to uncover the secrets of the Black Mist.
The game is viewed from a top-down perspective. When you come across enemies, the surroundings change to a turn-based battlefield where you attack your foes and wait for your turn to make another move.
This turn-based RPG utilizes a mechanic known as Initiative Bar to display the fighting order during battles.
With this mechanic, characters can interact using their abilities, with each ability having its own time option. You can also decide to choose a strong move that will take time to execute or a weaker one that can plan out very quickly.
The game requires a lot of planning and strategy if you want to succeed, and there is a tutorial to help you on your journey if it ever gets too confusing or difficult.
Aside from its brain-racking elements, this game takes you on a fantastic adventure through beautiful environments filled with gorgeous creatures. It is undoubtedly well worth a look.
Disciples: Liberation
Much like The Hand of Merlin, this is another turn-based adventure game set in a fantasy world. Stay close if you're a fan of dungeons, the undead, elves, or spells because this game has it all.
Disciples: Liberation was developed by Frima Studio and published by Kalypso Media in 2021.
The game takes you on a journey to the dark, albeit fantastic world of Nevendaar. You assume the role of Avyanna as she attempts to liberate this world where every choice has repercussions.
Avy must explore this land and its regions to achieve her goal, interact with indigenous populations, and uncover the country's endless dark secrets.
She'll forge alliances with several in-world factions like hordes of the undead led by a deranged queen or a human empire controlled by religious extremists.
There are various regions to explore and several missions and side-quests to partake in. Tasks are found on the game's map or received from allied forces. Completing these tasks rewards you with valuable resources.
Although Avyanna is pretty powerful with a lot of potential to become even more so, liberating Nevendaar is not a one-person job.
She must assemble a team of fighters who can engage in turn-based battles against brutal monsters and beasts. Fighting bosses, however, requires a more strategic and tactical approach.
Overall, Disciples: Liberation is a fantastic experience that can suck you in for hours. It's a great game and would be even better if it was a bit less repetitive.
Phoenix Point: Behemoth Edition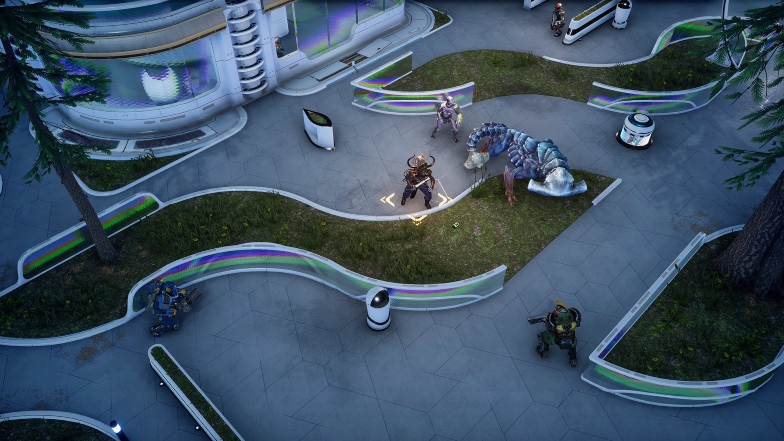 Phoenix Point: Behemoth Edition is a strategy game with RPG elements. It was developed and published by Snapshot Games.
The original version, Phoenix Point, was released in 2019. In 2021, the Behemoth version with 4 DLC expansions was released for the PS5.
The game is set in 2046, after a loose virus has mutated most of human life, turning humans and animals into horrifying mutants like giant crabs. The rest of humanity that managed to survive resides in havens controlled by competing factions and are constantly fighting monsters for their survival.
With the earth overrun by mutating creatures, a secret organization known as Phoenix Project must step up to repel this invasion and eliminate the threat.
This corporation is humanity's last hope, and it is up to you to lead it, taking charge of its research, development, and resources, building bases, and exploring a ravaged globe.
You'll go on various missions where you engage in turn-based battles on procedurally generated battlefields. Battles are very distinct, thanks to elements that allow you to rise above structures with a jetpack, attack specific body parts, utilize missile launchers, and adjust your overwatch cone.
Phoenix Point: Behemoth Edition is a deep, enjoyable game and decent entry into the turn-based strategy genre.
With the game's innovative mechanics, the PS5's faster loading times, and 4K resolution with 60fps, you get to experience a truly satisfying and exceptional depiction of an apocalyptic world.
Nexomon: Extinction
If you're looking for the best Pokemon clone on the PS5, you've found it! Nexomon: Extinction is the perfect sequel to a well-grounded first outing. It was developed by Lime Turtle and published by PQube in 2020.
The game is set in a world terrorized by Nexemon tyrants. The Nexemons are determined to end the human race; however, humans have found a way to tame some of these creatures and use them in battle.
You assume the role of an orphan who is now of age to tame his first Nexemon. You will explore a world with over 380 Nexemons to trap and tame. Each Nexemon comes from one of nine elemental types and has unique skills and abilities.
You'll engage in turn-based battles against wild Nexemons and tamers like you during the game. Apart from battles, there are tasks assigned by NPCs for you to complete.
Catching Nexemons is an essential aspect of this game. As you progress, you'll encounter various types of these monsters and grow your collection with many powerful ones.
Training them makes them even more powerful, and during your journeys, you'll come across items that would help your tamed creatures evolve faster.
Nexomon: Extinction offers its players a wonderful monster-catching experience, and although some may scoff at the idea of a Pokemon knockoff, it's still one of the best PS5 turn-based games.
Cris Tales
Cris Tales is a turn-based RPG developed by Dreams Uncorporated and published by Modus Games in 2021.
The game's display on the screen is divided into three timeframes: past, present, and future.
The past is on the left and is a constant that can't be influenced – you can only learn from it. The present is at the center and is the main aspect of the game – it is where you apply what you learned from the past, which can affect the future located on the right of the screen.
The protagonist is an orphan girl named Crisbell who, discovering she has time magic powers, embarks on a journey to unleash them.
During this journey, she completes various missions with the help of a talking frog called Matias. In these missions, she can time jump on the world map as well as during battles.
Battles are turn-based, and when fighting enemies, you can send them to the future or past, which can be either beneficial or unfavorable to you, depending on the situation.
One of the main battles is against the Empress of Time, who, with her minions, invaded Crisbell's village. To defeat this tyrant, you must seek out the Sword.
Cris Tales features beautiful animated characters, clever incorporation of time mechanics, and a soundtrack that supplements the credible voice acting. It's a solid turn-based formula all around and one that comes highly recommended.
Yakuza: Like A Dragon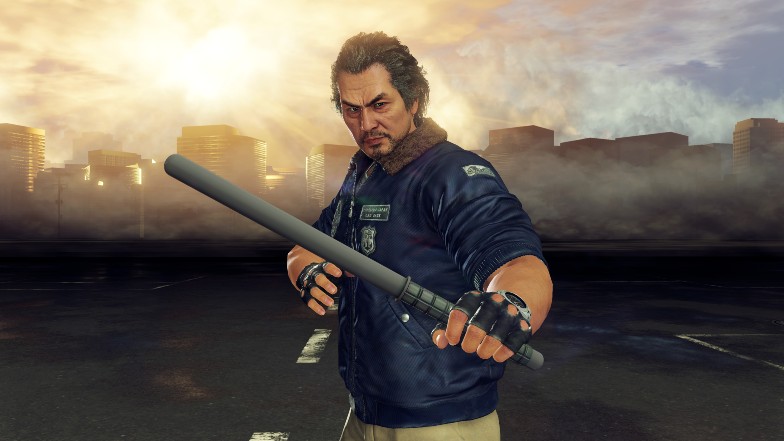 Yakuza: Like a Dragon is an action RPG developed and published by Sega in 2020.
It is the seventh main title in the Yakuza franchise, and it somehow preserves the outdated, unregenerate vibe of its predecessors while simultaneously infusing new elements that make it unique enough to be considered one of the best action games for PS5.
Like a Dragon institutes a new protagonist, Ichiban Kasuga, for the Yakuza series, marking the end of the previous main character, Kazuma Kiryu's story.
The game kicks off in the fictional Tokyo district of Kamurocho, where the protagonist works as a low-level gangster.
Ichiban is too nice to be a Yakuza gangster, or at least he used to be. He unintentionally does things that infuriate his clan boss, things like letting debtors off the hook.
Fortunately, the boss sees him as a son, and Ichiban is very loyal to him. However, this loyalty ends up sentencing him to 18 years in prison.
When Ichiban finally gets out of jail, he finds that things are not the same in Kamurocho. With nowhere to go, he ends up in Yokohama, where he forms his own squad.
As a player, you engage in side-quests, mini-games, missions, and turn-based battles. Fighting styles are very inventive and depend on the jobs you and your team members take.
Like a Dragon is dangerously enticing with a strong focus on its characters and a multifaceted ending of a typical Yakuza game. If you like the idea of a humorous, Japanese-gangster turn-based action, you'll love this game.
The Dungeon of Naheulbeuk: The Amulet of Chaos
From developer Artefacts Studio comes this turn-based tabletop RPG based on a French audiobook series.
The Dungeon of Naheulbeuk: The Amulet of Chaos was published by Dear Villagers and E-Home Entertainment in 2020 for PC and then in 2021 for the PS4 and PS5.
The game's story is set in a fantasy world during the medieval era. You control a group of archetypal and formulaic heroes on a mission to obtain the last Galdeulfeurh statue in a dungeon.
Like Yakuza: Like a Dragon, this game is filled with a bit of humor. The heroes generally can't stand each other, and there's no one clumsier than them in battle.
Speaking of battles, combat is turn-based, where you engage enemies like evil dwarves, the undead, bandits, and spiders.
You can control each character during these strategic fights, with each having their own unique skills, which you can improve while learning the secrets of the immense and somewhat mysterious dungeon.
The game features stylized and sharp animations, beautiful comical visuals, a creative combat system, and a genuine replay value. It's an excellent tactical game and a suitable contender for this list of best turn-based games on PS5.
Fuga: Melodies of Steel
Fuga: Melodies of Steel is a tactical RPG in which you lead an army of young soldiers on a mission to reclaim their homeland from invaders using a gigantic tank.
CyberConnect2 published the game in 2021 as the fourth entry in the Little Tail Bronx game series.
Eleven young survivors manage to escape the Berman Empire, which attacked and destroyed their village. They seek refuge in a mountain cave where they stumble upon an ancient giant war tank called the Taranis. Determined to save their parents, they board it and set out on a rescue mission.
Taranis is a super machine with a powerful Soul Cannon blaster that can destroy any foe in one shot. However, using this weapon comes at a cost – human sacrifice. As its name hints, you'll need to feed it the soul of one of the kids to power it up.
In Melodies of Steel, battles are turn-based, and you can delay an enemy's turn by attacking with the right weapon. The children also have a combo move called Link Abilities that can be performed by two friendly kids with a strong relationship.
Fuga: Melodies of Steel manages to provide immersive interactive moments while highlighting the war's horrific and depressing sides. It's a fantastic experience, one of the best side-scrolling games for PS5, in fact.
If you're a fan of classics like Advance Wars, then you would genuinely enjoy this one.
Persona 5 Royal
Persona 5 is a role-playing video game published by Atlus all the way back in 2016.
Following its initial positive reception and success, a definitive edition of the game was released three years later to add new content, new characters, new possible endings, an expanded soundtrack, a new area to explore, and updates to the combat system.
That definitive edition was named Persona 5 Royal.
Despite the changes to the battle system, Persona 5 Royal retained the turn-based combat system in the original. Don't fix what ain't broke, right?
Anyway, traditional Japanese RPGs such as this one are known for turn-based combat (see Yakuza: Like a Dragon), so it's really just more of the same.
The great thing about the turn-based combat in this game is that there is just the right amount of automation balanced with active participation. This way, even if you're not a huge fan of turn-based games, you can still enjoy the game's story and other gameplay mechanics.
Persona 5 has earned a lot of respect in the gaming world. It is not only considered to be one of the best turn-based games on PS5 out there but it is also seen as one of the greatest role-playing video games of all time.
When you consider the fact that Royal got even higher scores than the original from critics, then you'll see that there's no need for any more convincing. This game is a must-have!